Is dropshipping dead? Can you still set up a profitable dropshipping business in 2021, and is Amazon a good platform to use? Is Amazon dropshipping profitable?
In this article, we will discuss and answer all these questions.
You've likely seen articles declaring dropshipping to be dead, but that is not necessarily true.
We will also discuss whether Amazon, in particular, is a good place to do dropshipping or whether you would be better off looking for other platforms.
Finally, if you do decide to use Amazon for dropshipping, this article will give you important information you need to know to be successful.
Let's get into it.
What Is Dropshipping And What Are Its Benefits?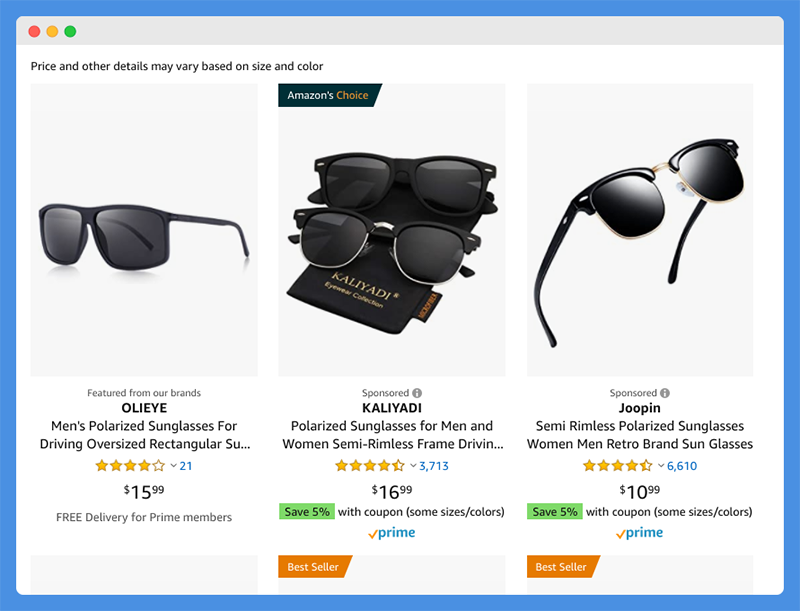 Let's first quickly understand what is dropshipping and what is dropshipping on Amazon.
Dropshipping is when you set up an eCommerce business without actually owning or storing any stock. You act as a go-between between the customer and the supplier.
The supplier handles everything for you, and the only part that you have to do is sell the product to the consumer on Amazon or your own website. Once an order comes in, you simply tell the supplier to ship the product to your customer.
The benefit of dropshipping is that you do not have to purchase any stock in advance. You can start an online business without risking your money on stock that might not sell out.
You can also manage your business remotely, as you won't need to rent any warehouse space.
Also Read: Best Amazon Dropshipping Courses
Is Amazon Good For Dropshipping?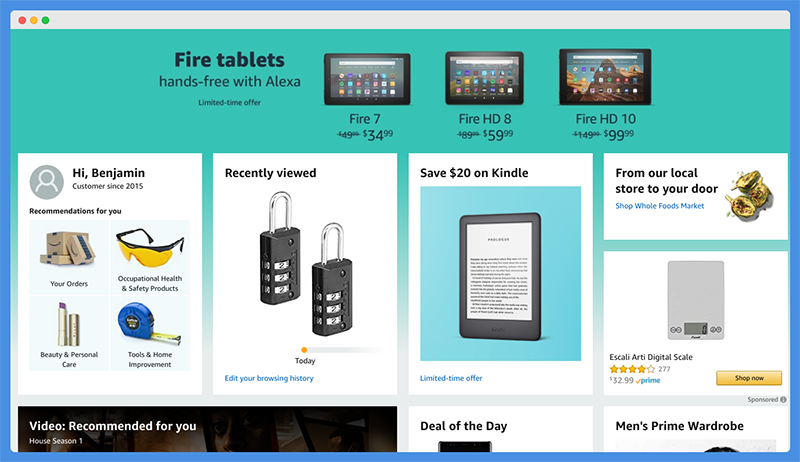 Is dropshipping profitable? The short answer is yes.
There are a number of platforms you can use for dropshipping. You can decide to sell on your own Shopify website, or you can opt to stick to online marketplaces like Amazon and eBay.
Selling on Amazon has its pros and cons. Let's go through this Amazon dropshipping guide to know more.
The Advantages Of Selling On Amazon
Why sell on Amazon? Is it worth it?
Here are some benefits.
Get Access To A Wide Audience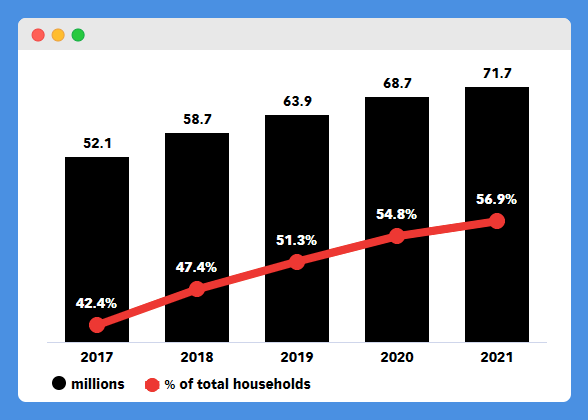 The obvious advantage of selling on Amazon is that you will have access to Amazon's entire audience.
There are literally millions of people who purchase on Amazon — Amazon has over 112 million Amazon Prime members in the United States alone, and that is not counting people who buy on Amazon who are not Prime members or those who live in other countries.
When you decide to sell on your own store, however, you will be starting from scratch.
Not only will you have to build an entire website by yourself, which can be difficult if you never built a website before, but you will have to build up an audience of buyers all by yourself.
You will also have to run advertising campaigns to attract buyers. This means you will need to spend additional money on Facebook Ads and Google Ads.
Get Started Right Away
Amazon may seem like the perfect solution as you can get started right away, without investing in a domain name, hosting, graphic design, blogging, and online advertising.
However, that is not to say that selling on Amazon comes without its risks and cons. Dropshipping through Amazon can be a little challenging if you have not done your homework right.
In the next section, we will be going through the various cons of selling on Amazon.
Interesting Post: How To Dropship From Aliexpress To Amazon
The Cons Of Dropshipping On Amazon
So, what are the disadvantages of selling on Amazon as a dropshipper? Let's go through the main disadvantages you should know about.
You Will Have A Lot Of Competition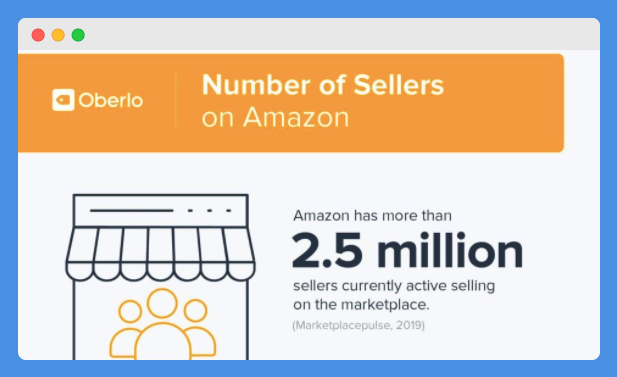 You're not going to be the first person who came up with the idea of dropshipping on Amazon.
It's likely been tried thousands of times before, and there are likely thousands of other sellers who are selling on Amazon and using the dropshipping business model, as there are over 2.5 million Amazon sellers in total according to Oberlo.
What does this mean for you? Well, first and foremost, it means you will face a lot of competition.
Let's say you use AliExpress as your source. You will likely find that there are other sellers selling the same product on Amazon.
Some of them may not even be dropshippers, as they may have bought the product in bulk from Alibaba.
Unless you are selling a very unique item, you will likely face competition not only from people selling the same exact product but from people selling very similar products.
For example, if you are selling an Aloe Vera moisturizer, there will be tons of other sellers who are also selling Aloe Vera moisturizers and who have already established themselves on Amazon.
To be successful on Amazon, you need to get your listing into the first page of the search results.
To do that, you need not only a great description but excellent reviews; sellers who are already established and who already have great reviews will have an easier time ranking.
You Will Have To Lower Your Prices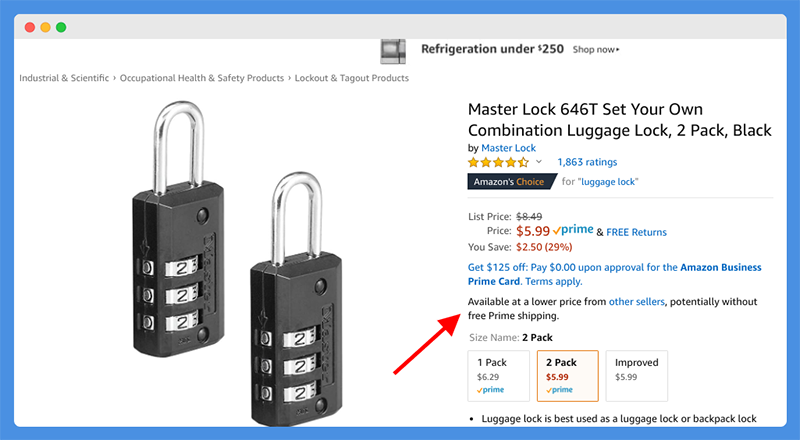 This goes hand in hand with the previous con we just discussed. Since there is a lot of competition on Amazon, you will be forced to lower your prices.
If you have ever purchased something on Amazon, you are probably aware that there are often a few sellers selling the same product. You may have noticed that when that happens, Amazon groups them together in one listing.
Despite that, only one of the seller's listings becomes the default listing. The other ones are listed under "Other Sellers."
Can you guess which seller's listing becomes the default listing? Although the price is not the only factor, as Amazon also takes into account reviews, shipping rates, and Amazon Prime eligibility, price definitely affects who will get into that default spot.
Amazon does this because it is trying to offer its customers the best products for the cheapest prices.
So, if you want to make sales, you will have to get your listing to become the default listing and to do that, you will have to drive down your price.
This can easily become a race to the bottom, and it can severely impact your overall ROI.
Although dropshipping has the advantage of not needing to purchase products in bulk, it also means that since you are only ordering one product at a time from your supplier, you will have to pay a higher premium than another retailer who is purchasing 500 units of the product in bulk.
This forces you to hand over that extra premium to your own customers, on Amazon, and in your own store.
The difference is that on Amazon, you will be competing for that default listing with other sellers who may have purchased the product in bulk and who can afford to offer a price that is lower than yours.
Explore: Best Dropshipping Niches
You Will Have To Pay Extra Fees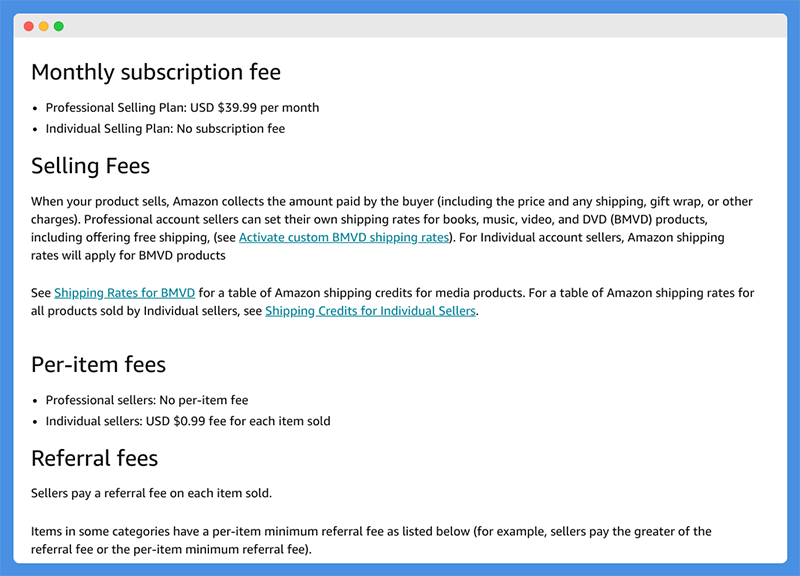 Selling on Amazon means you will face additional fees for every item you list and sell. These fees can vary, but this once again builds on our previous point — if you are a dropshipper, every bit counts.
Someone who is purchasing in bulk may be able to afford those extra fees.
However, as a dropshipper who is already being forced to lower their prices and cut their profit margins short in an effort to get into the default listing, needing to pay additional fees can be a big deal and severely affect the profitability of your dropshipping business.
There Are A Lot Of Requirements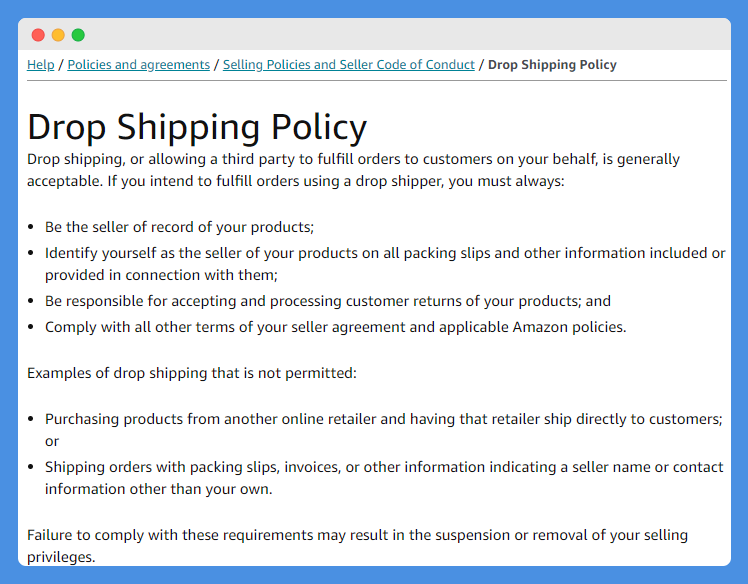 It is no secret that Amazon is not that nice towards sellers. In fact, it is biased towards customers.
In an effort to give their customers the best experience possible, Amazon is quick to penalize sellers for minor infractions. As a customer, this is good news, but as a seller, it can mean the death of your eCommerce empire.
Amazon rarely penalizes customers, though they may if a customer returns a large percentage of the items they buy or otherwise violates Amazon's terms of service. However, Amazon is very quick to penalize sellers.
There are so many horror stories of sellers who were raking in hundreds of thousands of dollars in sales from Amazon only to find their accounts suspended because of a bad review or a suspected infraction.
Once your Amazon seller account gets suspended, you will have to deal with a lengthy and tiring process to get it restored.
Amazon doesn't really care about their sellers, as there are tons of sellers vying to sell on Amazon. They don't need you.
This is bad enough if you are a regular seller relying on Amazon to drive your sales.
However, if you are a dropshipper, things get even more difficult, as there are specific rules that are harder to stick to as a dropshipper.
For example, the product must be shipped out on time. In addition, it must exactly match the description of your listing.
This can be difficult, as it is something that you control as a dropshipper. You are left to the whims of your supplier, which is why you need a supplier who you can rely on to send out products on time and not to send out products that are even slightly different from the description.
In addition, you must keep stock of your inventory and pull a listing when it goes out of stock. You must also supply Amazon with a tracking code when the product is shipped.
As you can see, it is very easy to screw up as a dropshipper through no fault of your own.
If you own your own warehouse or use Amazon FBA, you have full control over what you are doing, but with dropshipping, if you choose a supplier who wasn't 100 percent honest on their listing, you can get banned from Amazon pretty quickly.
As you can see in the screenshot above, to dropship on Amazon your supplier must also not use any of their branding or their name on the packaging or the slip they put into the box. They must use your name and branding instead.
In addition, you will not be able to order from other online retailers and use them as suppliers. This effectively rules out Walmart, eBay, AliExpress, and any other online retailer as a supplier.
Check Out: Best Dropshipping Products To Sell This Year
It Will Be Harder To Find Suppliers
Now you know that you need to find a great supplier who is top-notch. The problem is that a lot of good suppliers won't even allow you to sell their products on Amazon.
Think about it — if you were a supplier who worked with dropshippers, would you want all of your dropshippers to sell the same product on Amazon and compete with each other?
Probably not. Indeed, many of these suppliers have their own Amazon listings and don't want you or other dropshippers competing with them.
This means that you severely limit your pool of suppliers, especially high-quality suppliers.
You Can't Access Customer Data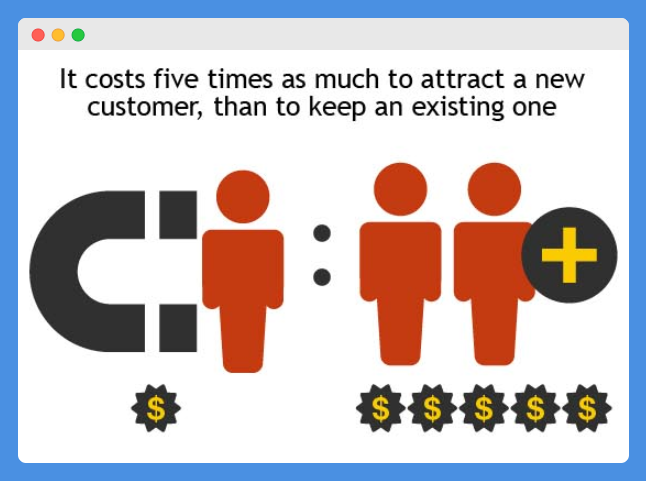 When you sell on your own website, you can collect customer data and build an email list. This is essential for building a successful business.
Did you know that it costs 5x more to acquire a new customer than to retain an existing, satisfied customer? Building an email list is a great way to get repeat customers and steady sales.
However, when you sell on Amazon, you can not do this. Yes, you can message customers through the Amazon messaging system, but you can't build your own email list.
As mentioned, Amazon wants to make everything as good as possible for their customers, and that includes not putting their customers on dozens of email lists.
And remember, these are Amazon's customers, not yours — Amazon certainly is not interested in letting you build an email list from their customers.
This is a major con of selling on Amazon.
Can You Still Make Money On Amazon — And How Can You Be Successful?
Yes, you can still make money dropshipping on Amazon. Even though there are serious disadvantages to selling on Amazon, there are a number of things you can do to help you succeed in your dropshipping business.
Find The Best Suppliers
To sell on Amazon successfully as a dropshipper, you need to work with high-quality suppliers who also offer their products at low prices. This will require a lot of research.
Don't just pick the first product you see on AliExpress. As we said above, you are probably not the first person to do that.
Instead, spend a lot of time searching for suppliers on Google and supplier directories and don't take this decision lightly.
Salehoo is one directory you can use, as it clearly tells you which suppliers allow dropshipping and whether they work as Amazon dropshipping suppliers.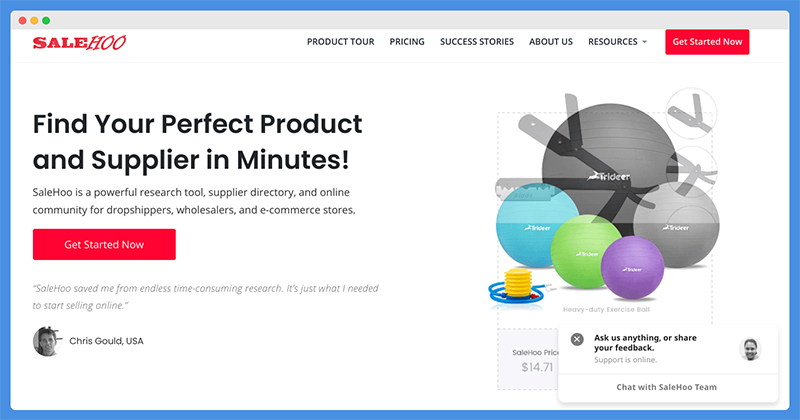 Focus On Less-Common Products
This is something else that is important. A lot of dropshippers are not successful on Amazon because they are selling products that are in high demand but which also have a lot of competition.
Think about it — if you are selling eyeglasses, for example, you will likely find tons of other top sellers you will be competing against.
Try to find a supplier who offers something more unique.
Perhaps it is a special type or brand of moisturizer that is hard to find elsewhere. Perhaps it is a unique children's toy or a funny dog toy that dog owners will love.
Check Out: Best Dropshipping Companies & Websites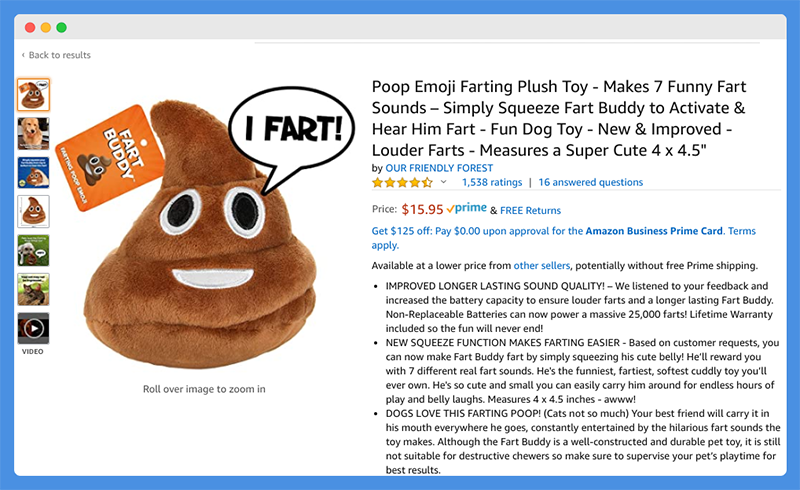 Consider White Labeling Your Products
White label dropshipping is a way to build your own brand without ever purchasing stock upfront.
Basically, you will have to find a dropshipping supplier who not only will send out the products for you to your customers but will also print your logo and branding onto the product before they do so.
By slapping your logo on a product, you can be unique and stand out from other Amazon sellers.
Since it is your own unique brand, you will not necessarily be grouped together with other people selling the same product as your product will have different packaging and labeling.
Automate Everything
This is crucial if you want to be a dropshipper on Amazon. You have to use a repricing and automation tool that will automate several steps of your dropshipping business so that you don't run afoul of Amazon's rules and requirements.
For example, an automation tool like Ecomdash will automatically reroute new orders to your suppliers. This way, your suppliers will be automatically notified when a new order comes through so they can fulfill it right away.
Explore: Best T-shirt Dropshipping Companies

If you are handling a high volume of orders, there is simply no way you will be able to submit all of your orders to your suppliers manually without an automation tool. It would just take up too much time.
In addition, the tool will automatically update your inventory. If a product goes out of stock, it is crucial that you don't keep selling it on Amazon, as this will force you to cancel an order and could get you banned from Amazon.
Another tool you can use to do this is Inventory Source.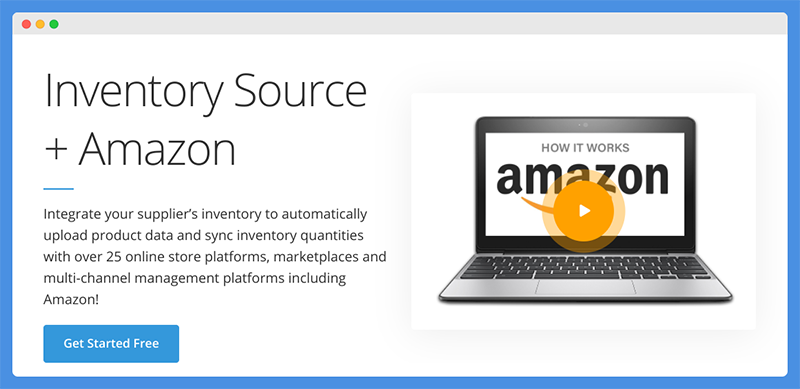 Both Ecomdash and Inventory Source have their built-in directories of suppliers you can work with.
Be Liberal With Refunds and Replacements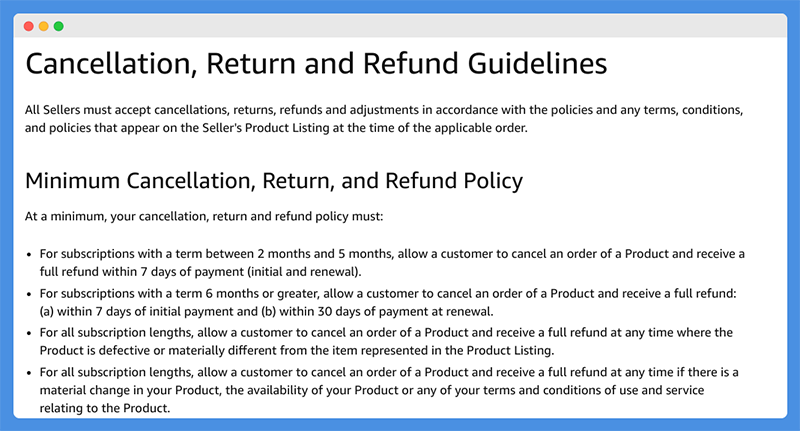 As a dropshipper on Amazon, you have to be liberal on refunds and replacements.
Since you are not in full control over the products that get shipped to your customers nor over the shipping process and shipping company being used, you have to understand that a customer may get a product that is damaged or not exactly what they ordered.
To keep your customers satisfied, it is worth giving them refunds when they are not happy. As you can see in the screenshot above, there are also some minimum requirements you must adhere to.
In addition, try to avoid selling products that often need to be replaced, like clothing, or products that can easily get damaged during shipping, like electronics or glass products.
Check Out: Salehoo Review
Is Amazon Dropshipping Worth It?
Although dropshipping on Amazon is an easy way to start making some money quickly, it is not the best platform to sell on. Nevertheless, it is legit and can work, and it has worked for many people.
However, one thing you may want to consider is using Amazon as one income stream while maintaining other income streams. Don't put all of your eggs in one basket!
Instead of just focusing on Amazon, consider expanding to other online marketplaces as well, such as eBay. It is even better if you can set up your own Shopify store as well so you can build an email list.
Amazon sellers — both dropshippers and bulk purchasers — who rely solely on Amazon risk losing all of their income if Amazon bans them suddenly.
Overnight, you can go from making tens of thousands of dollars a month to absolutely nothing and needing to start from scratch again.
If you have multiple streams of income, you will still be able to earn money even if Amazon bans you.
In addition, if you sell on Amazon in addition to your own website, you will be able to build up an email list. You can send emails directing your subscribers either to your own website or to your Amazon listings.
Consider Amazon FBA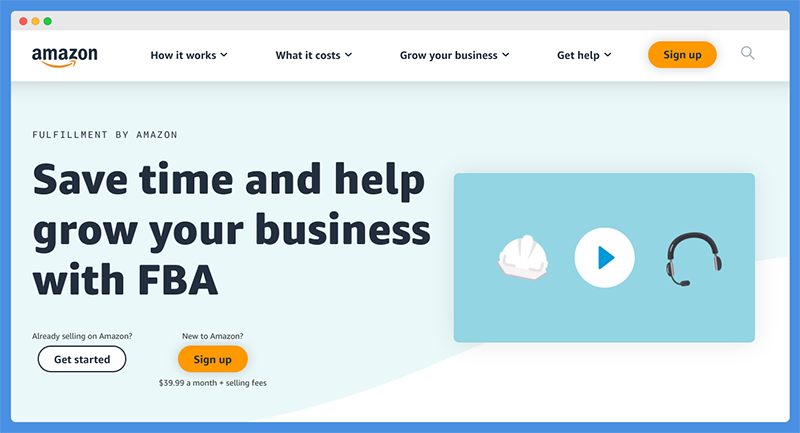 Amazon FBA is not technically dropshipping, but it is an easy alternative. Although you may not want to get started with Amazon FBA from the get-go if you are trying to jumpstart a new business with very little money, you can always move on to Amazon FBA later on.
For example, if you test out a dropshipping product and find that it is performing well, nothing is stopping you from then ordering the product in bulk and using Amazon FBA.
Since you already know that the product will sell well, you won't have to worry about not selling off your stock.
In addition, you can even use the money you earned from dropshipping to fund your bulk purchases.
Amazon FBA offers some of the advantages of dropshipping. FBA stands for Fulfillment By Amazon.
Basically, what you do is purchase stock and send it to Amazon's warehouses. They store the products for you and will ship it out to customers as soon as orders come in.
Like dropshipping, you won't have to worry about managing a warehouse, renting out storage space, or shipping.
Your products will also be eligible for Amazon Prime, giving you an edge over other sellers, dropshippers, and others who do not offer Amazon Prime.
You can also manage your business remotely.
The downside of Amazon FBA is that you will have to purchase stock in bulk. Even if a product has been selling well, there is always some degree of risk involved in any bulk purchase.
Interesting Post: Worldwide Brands Review
Wrapping It Up
If you play your cards right, it is definitely possible to be successful as an Amazon dropshipper.
However, it is important to choose the right products to sell, research your suppliers carefully, use an automation tool, and strive to keep your customers satisfied.
Finally, it is also a good idea not to rely exclusively on Amazon and instead expand your income sources.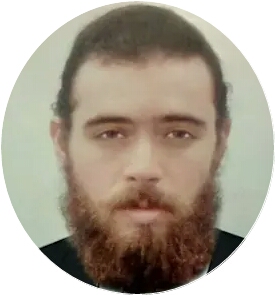 Author: Benjamin Levin
Benjamin Levin is a digital marketing professional with 4+ years of experience with inbound and outbound marketing. He helps small businesses reach their content creation, social media marketing, email marketing, and paid advertising goals. His hobbies include reading and traveling.