Ever wondered what it'd be like to run a successful eCommerce business without the hassles of managing complicated and expensive shipment procedures?
What if you could lower the number of people who don't complete their shopping at your store because of shipping costs?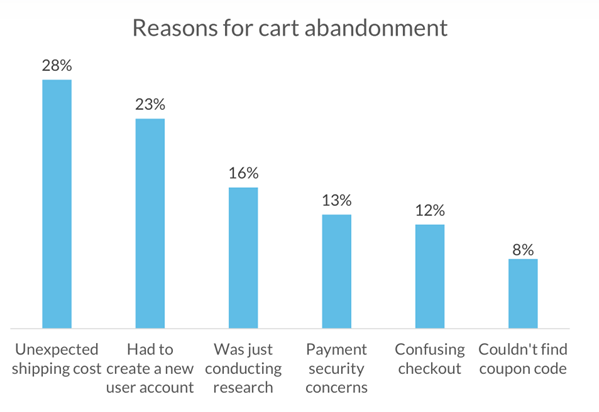 The number one reason for cart abandonment is unexpected shipping costs, and it affects twenty-eight percent of shoppers.
Would you rather have them completing their purchase instead of dropping off?
That's where Easyship comes in. They help lower your shipping costs, security concerns, boost checkouts, and provide warehousing solutions.
In this post, we are going to do a detailed Easyship review which will focus on its features, pricing, pros and cons etc.
Check Out: Best Shipping Software For Ecommerce
What Is Easyship & How Does Easyship Work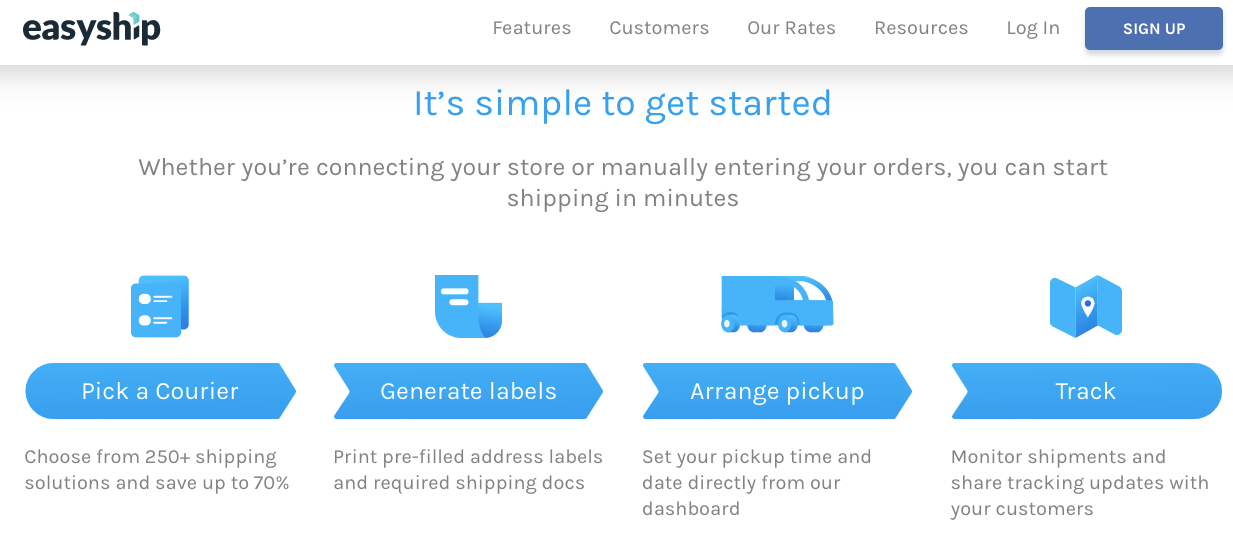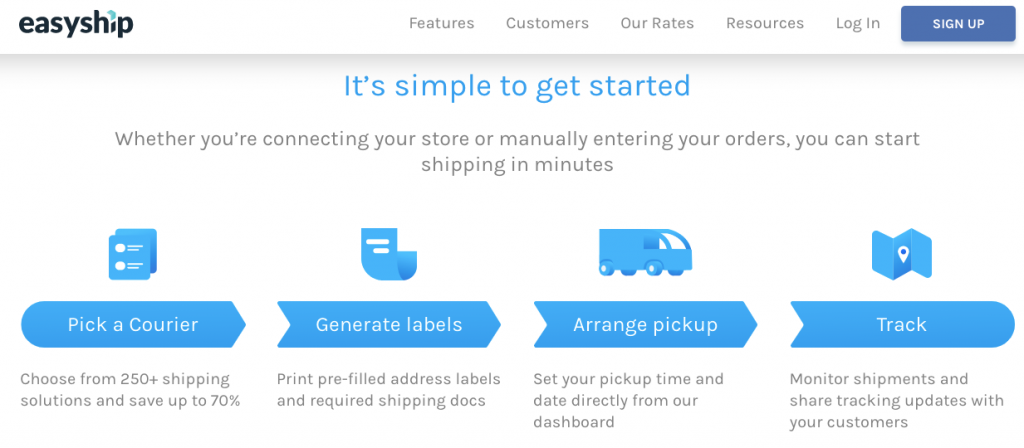 Easyship is a cloud-based shipping solution that helps eCommerce merchants ship their products both locally and globally.
With this software, you can access marketplaces like Amazon, Shopify, WooCommerce, and lots more. You also have access to more than 250 courier services.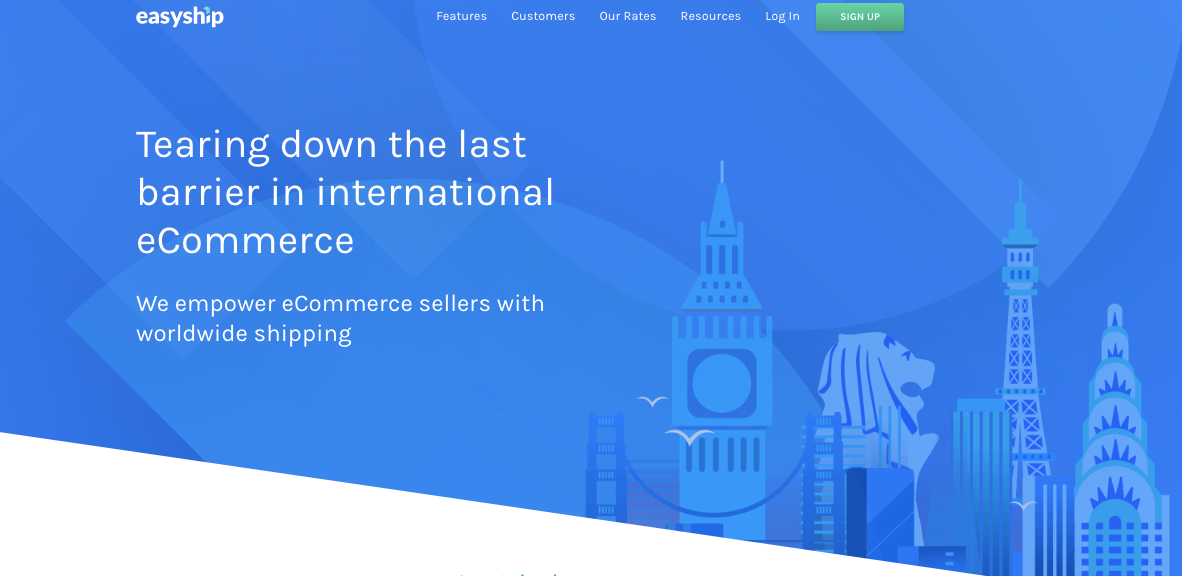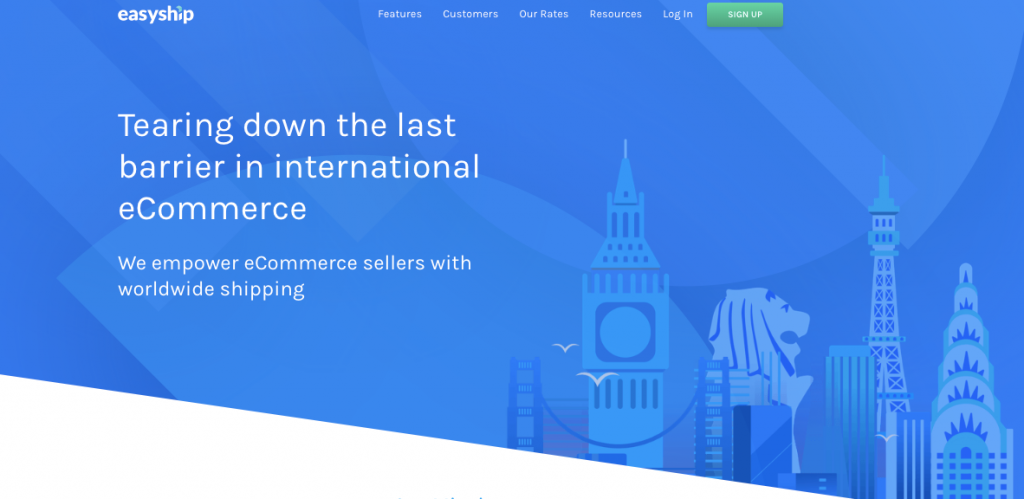 The software gives real-time shipping rates and helps you with pre-fill tax documents.
Hence, you don't have to deal with unexpected or hidden charges in your shipping.
In short, this all-in-one shipping solution allows you to manage every facet of your freight.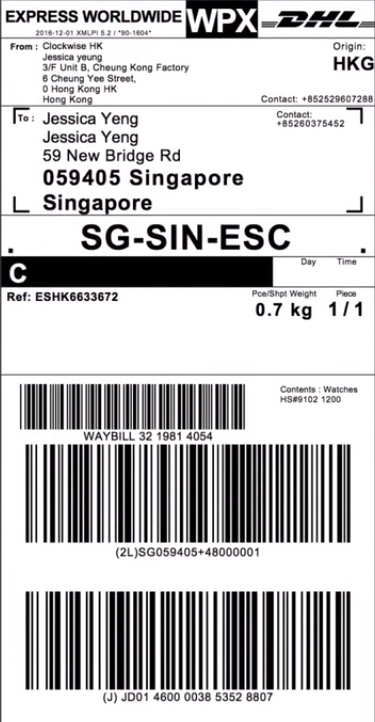 Easyship is a better option because it solves various shipping problems that scare customers from online shopping.
Some of these problems include:
Removing Hidden Fees
If your customers are shopping internationally for the first time, they have no clue about the shipping industry.
Without a proper orientation, they'll feel cheated when they get unexpected charges that they don't understand.
Easyship helps them see the actual costs of shipping internationally.
Real-time Shipment Rates
Easyship makes it possible for its users to give their buyers the real-time cost of their shipments when they shop.
This feature also helps them choose what shipping platforms – DHL, UPS, USPS, FedEx, and others – they want to use.
They also see prices and time of shipment delivery right there on the checkout page.
International Taxes
Shipping products across borders can be daunting. It's more so when you have to comply with unfamiliar regulations and tax papers.
Easyship has pre-filled shipping document templates to make the process easy for its users.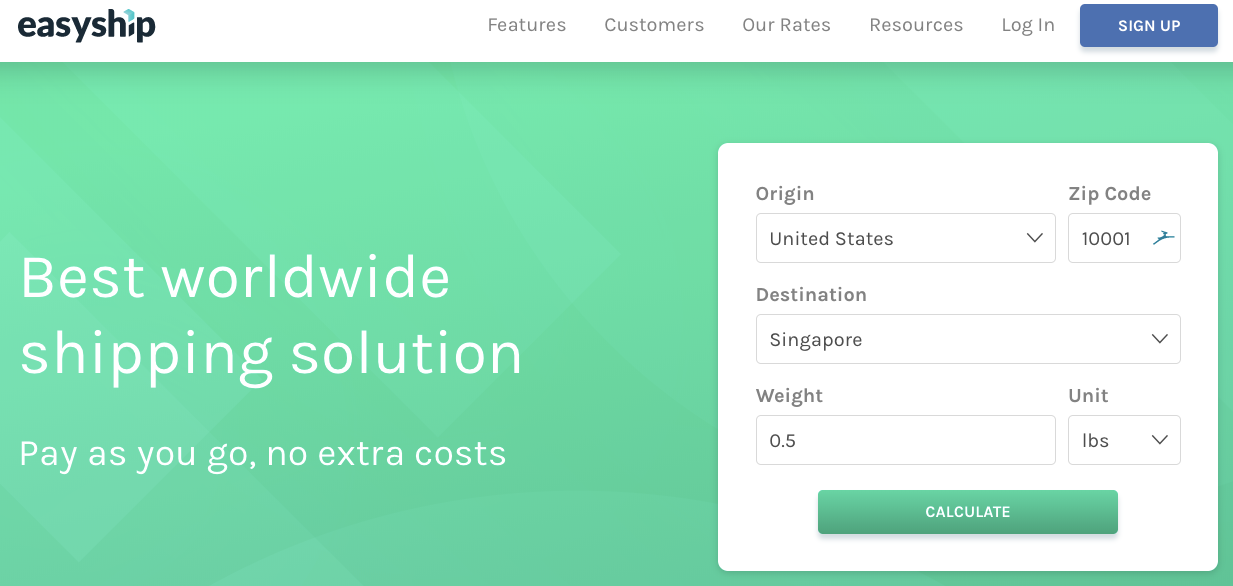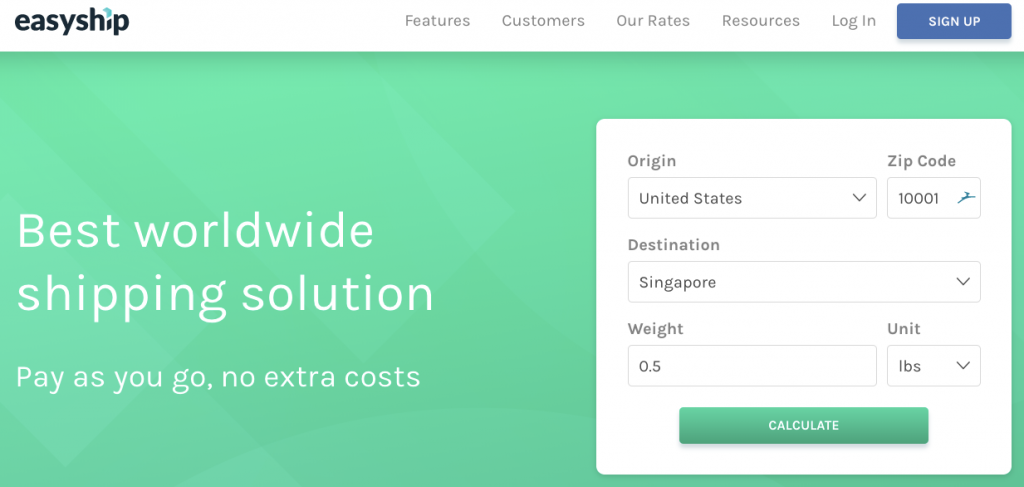 Additionally, Easyship shipping calculator helps users determine their shipping costs from over 250 providers.
They also have a guide to help you navigate the details of using the tool.
Interesting Read: Easyship Vs Shippo
Features of Easyship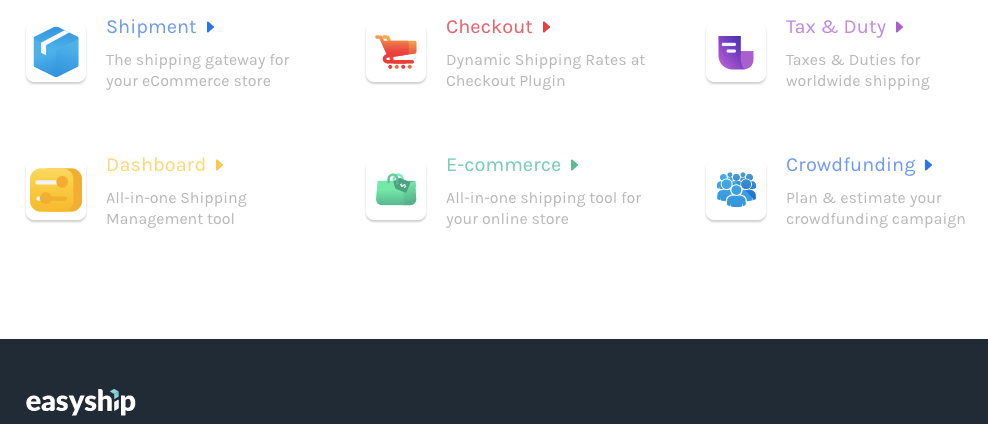 The Easyship platform has a ton of helpful features you can use. We'll discuss some of the key ones here. They include
Fulfillment
Taxes and import duties
Developer API access
Dashboard
Full-service eCommerce
Crowdfunding
Courier comparison
Shipping cost estimator
Real-time shipping cost evaluator at checkout
Over 250 shipping options
Each of these features has unique functionality and options.
For example, fulfillment lets you use your preferred shipments and manage shipping documentation with near-zero effort.
Let's explore these features in detail.
Fulfillment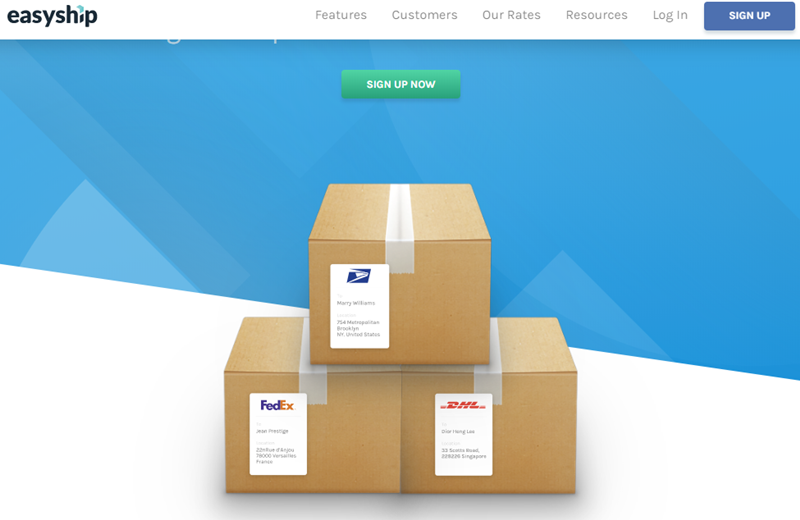 Easyship's dashboard allows you to create shipments, check tracking status, and access sales reports in one place.
To simplify shipping costs, Easyship partners with several warehouses around the globe to give pre-negotiated discounts.
More so, the strategic location of these warehouse partners allows you to ship on the same day you receive orders.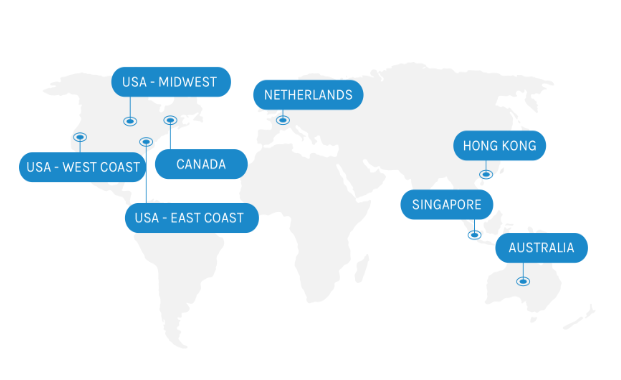 Shipment Methods
Easyship offers three shipment methods
Single Shipment
File Upload, and
Sync Your Store
The Single Shipment method is best for new users. Here, you fill out your shipment details and request a pickup from your dashboard.
If you receive a lot of orders, the File Upload method allows you to upload your orders on an Excel file.
With the Sync Your Store method, you download all your orders with a click.
Shipping Documents
You'll get all the documents you need if you're shipping internationally.
You can print the labels of all Easyship courier services for free.
You also get automatically generated commercial invoices.
Easyship API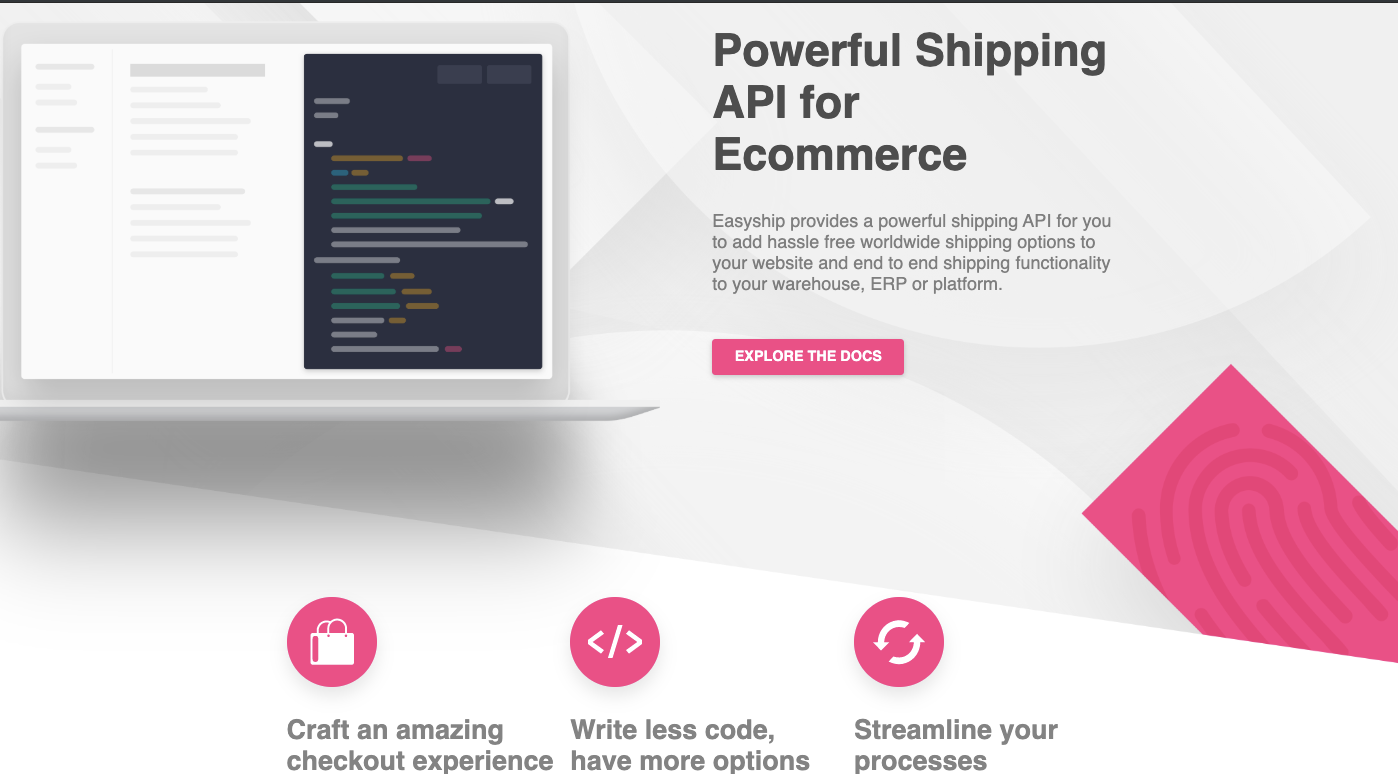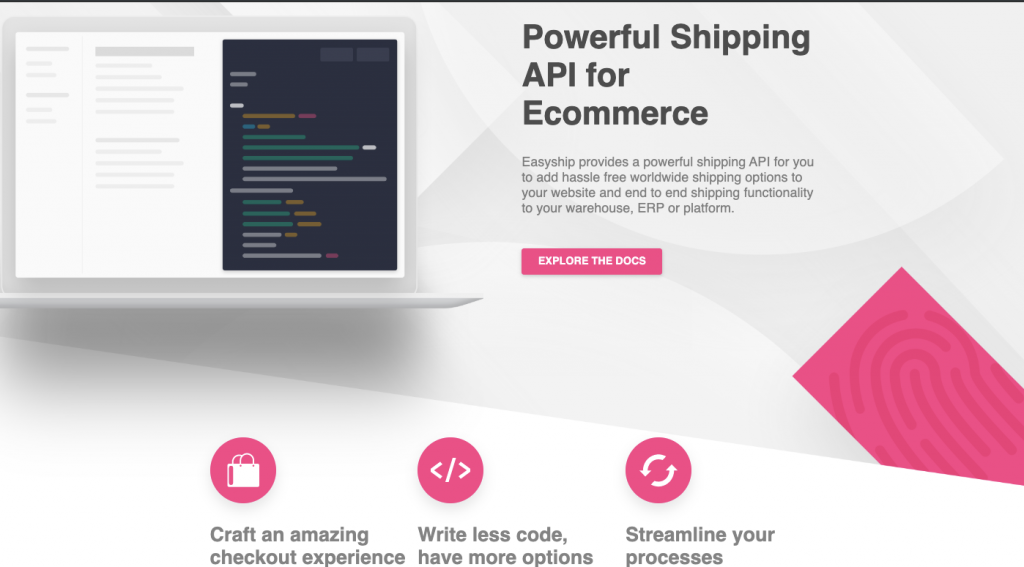 Easyship offers a great shipping API to add end to end shipping functionalities to your partnering warehouses, free shipping options worldwide.
Easyship is making the developer access easy for even non-developers who won't need to write complicated computer codes to get things done.
You don't need to have direct accounts with the shipping agencies or write multiple codes to establish integration.
And that's because the Easyship API has well-documented support that'll guide you through the steps.
Easyship Dashboard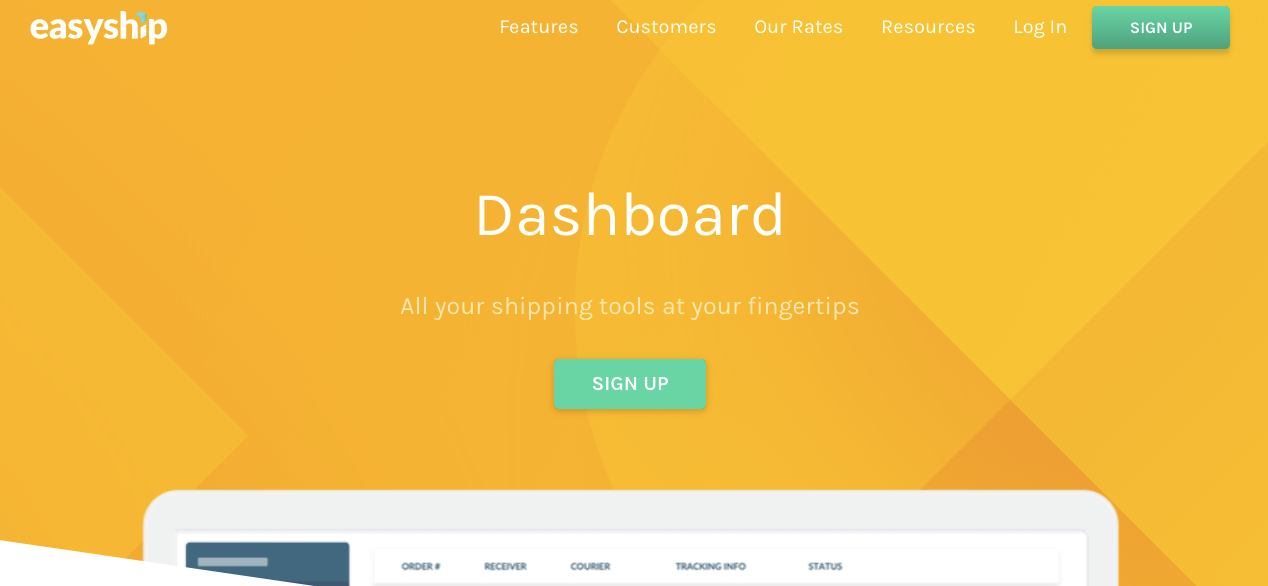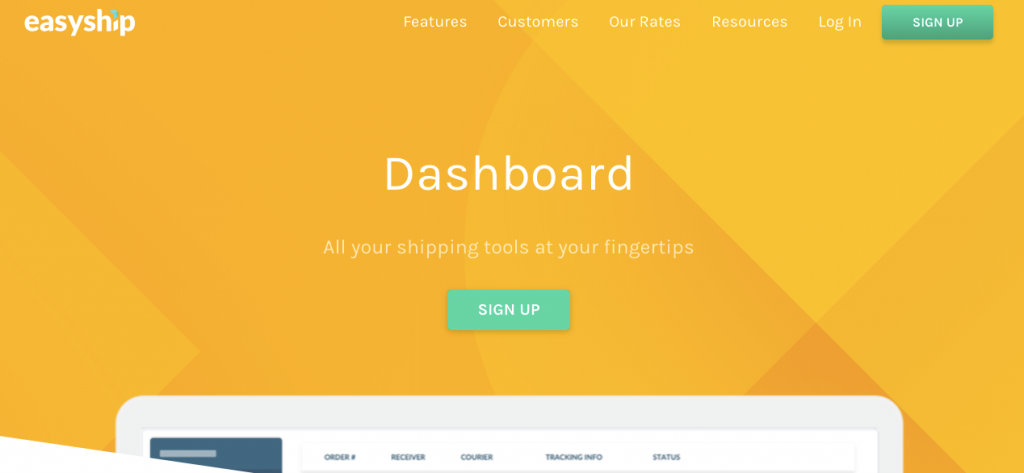 The Easyship dashboard has all the tools you need in one place. Some of the things you can do on your dashboard include
Managing your shipments
Shipment tracking updates from all Easyship couriers services
Automate your shipping with Shipping Rules
Manage your shipping fiances
Bring your team on board
Let's explore how each of these features works for you.
Also Read: Easyship Vs Shipstation
Manage Shipments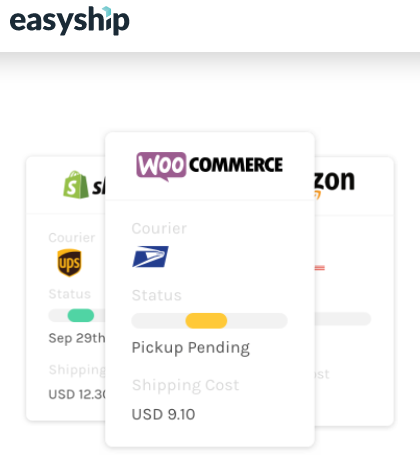 You can handle all your shipments, from order to delivery, on one dashboard.
The platform organizes your shipping information so that you can access them easily.
You'll have full visibility into your product's shipping costs, taxes, and time of delivery.
Instant Tracking Updates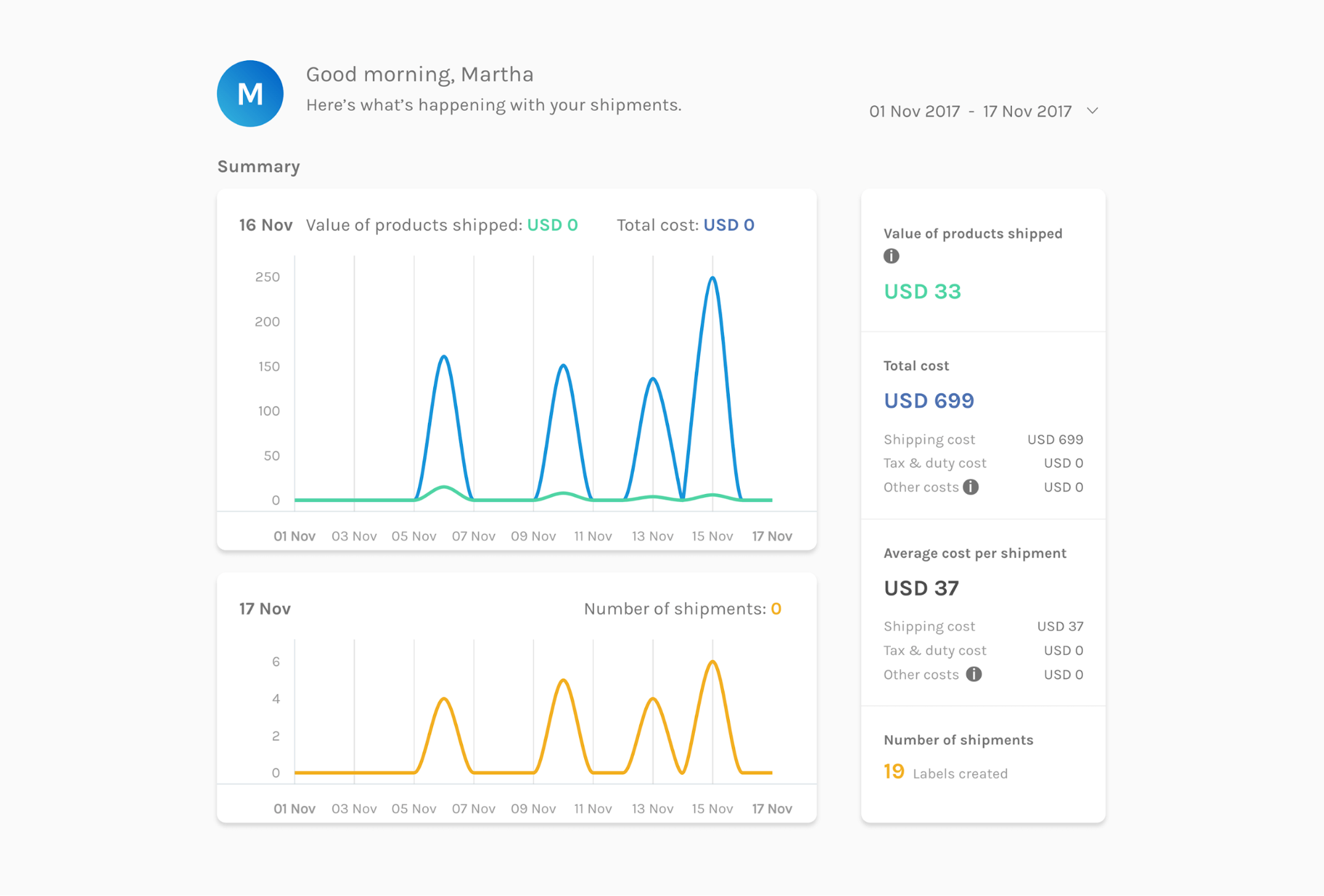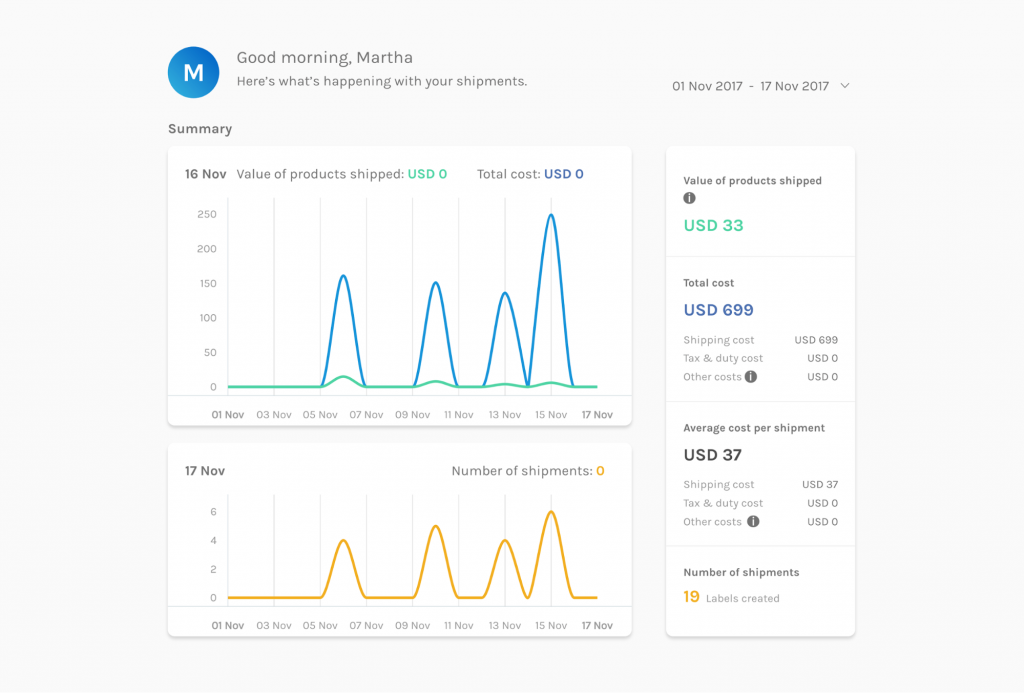 Receive tracking notifications on your dashboard from whichever courier service you use.
This makes it possible to monitor all your shipments without having to verify on the websites of all these courier services manually.
Shipping Automation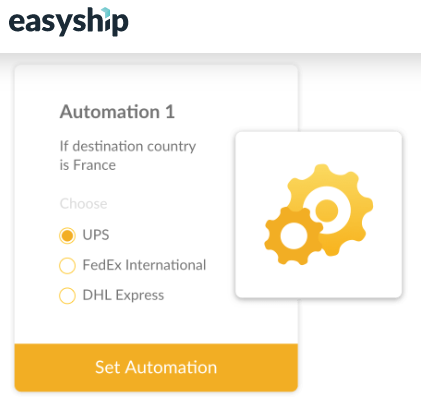 Easyship lets you offer your customers shipping options based on speed or cost.
The platform also makes your cost transparent as things like import tax, GST, VAT, and other fees are visible to your customers.
With Easyship's Shipping Rule, you can save time by customizing their shipping preferences.
This feature allows you to set specific instructions to pick an Easyship courier based on product type, destination, weight, and other parameters.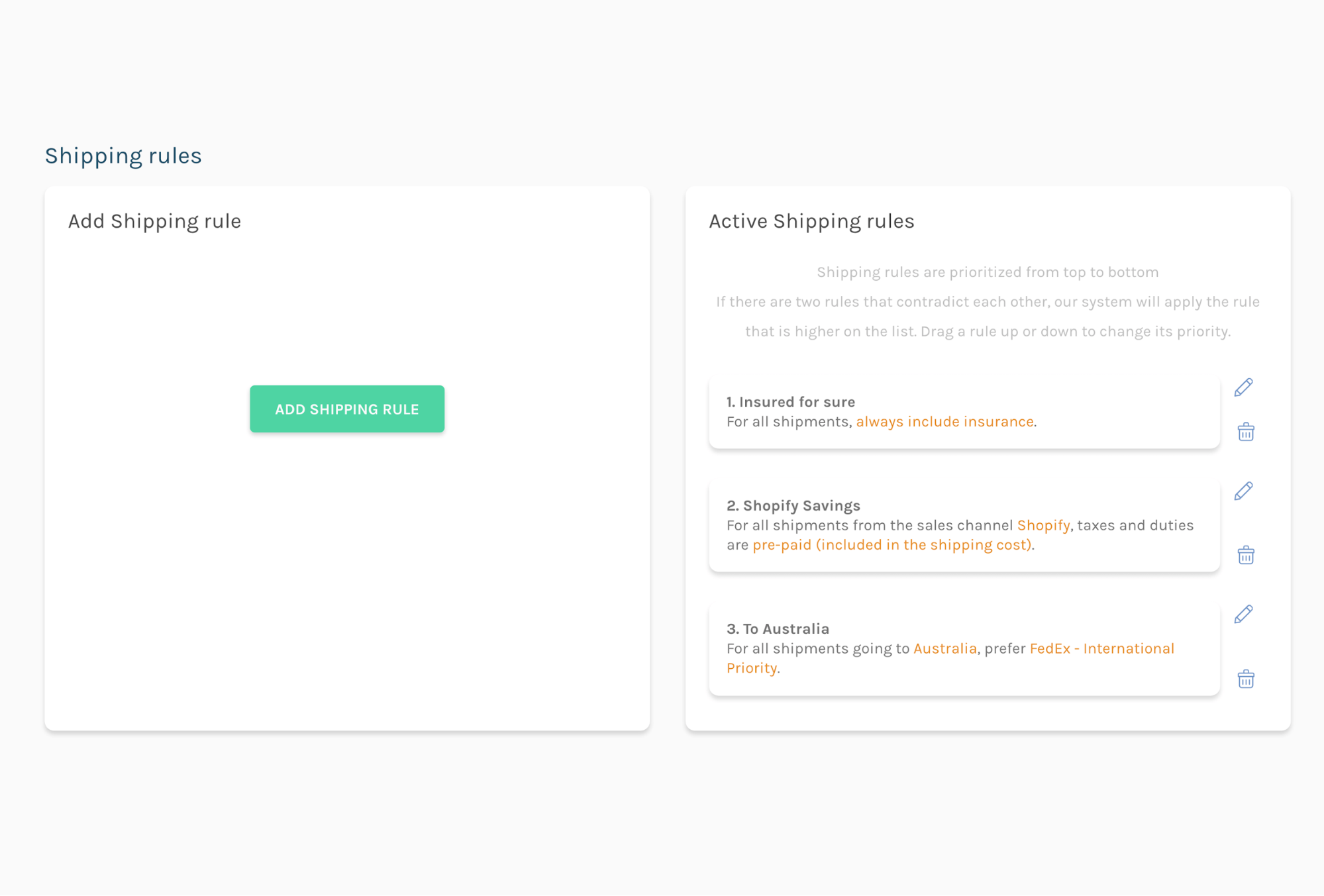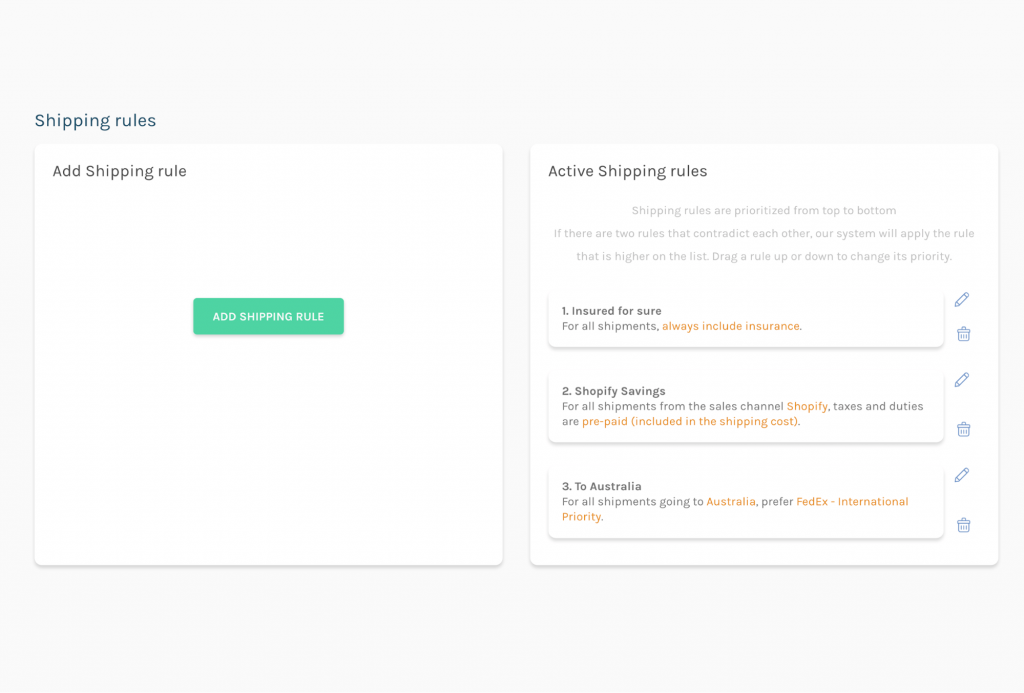 Examples include,
Choose "UPS" for shipments to the United States
If the shipment costs more than $1000, choose "DHL."
Choose "the fastest shipping" for products less than one kilogram
Manage Your Finances
Your dashboard holds all the records of past invoices, transaction statements, and receipts.
All you have to do is download what you need whenever you need it.
Collaboration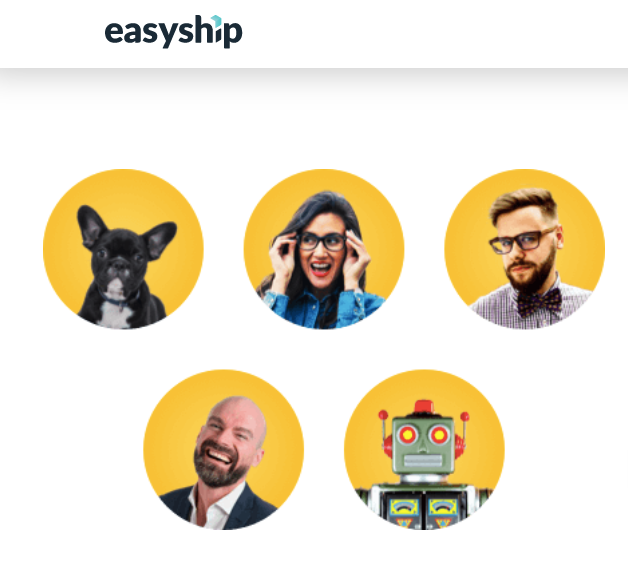 Easyship allows you to invite your team to the platform. So you can easily share your workload and assign tasks as necessary.
Also Read: Best Tools For Ecommerce Business
Realistic Shipping Cost on Checkout
Easyship's shipping rate plugin allows you to be flexible with shipping costs. So you offer your customers the best shipping rates at the point of checkout.
The benefits of this include
It increases the conversion rate to about three times more than your previous value
Helps reduce problems with customs by having pre-filled custom papers for every country
Keep your customers satisfied by reducing their shipping inquiries by 43 percent
Raise your investment to five times your current ROI
With this software, you don't have to search and update the best shipping cost and companies manually.
And you can send customized quotes on your customer's shopping cart, duties, and taxes.
Complete Cost Visibility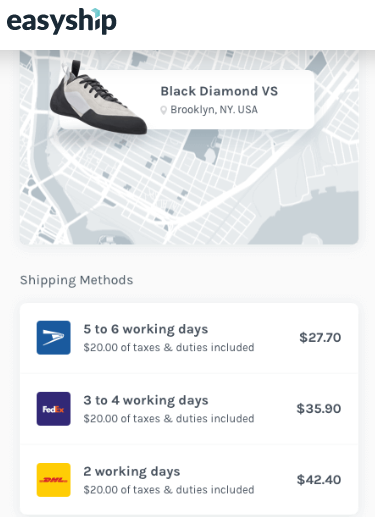 Easyship automatically calculates the best shipping plans from over 100 shipping companies and makes them visible to your customers.
You can also set it to calculate the shipping cost based on the categories of the products they are buying.
eCommerce Platform Integrations and Shipment Couriers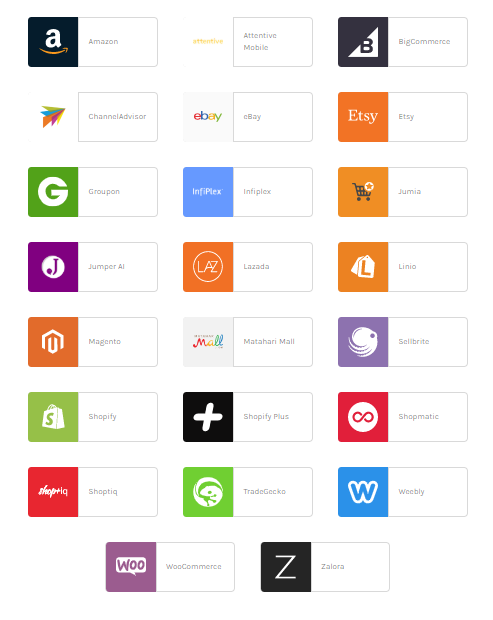 Whatever your platform, Easyship covers you.
The shipping tool integrates with all the top marketplaces and couriers, including
Amazon
eBay
Magento
Shopify
WooCommerce
Big Commerce
Open API
To name a few.
Websites that use the Easyship have some glaring advantages over those that don't use them. Some of the obvious ones include:
Gives substantial discounts on shipping costs: This advantage alone makes this platform worth the money. Shipping costs turn your buyers off more than anything else. Now, if you can reduce that cost by 50, 60, 70, even 80 percent, you'd increase your conversions.
You'll find the delivery time: You have more control over the time that your shipment arrives at your customer's place, and your customers have the option to choose what fits their needs. If they'd prefer to delay their delivery time a little to save costs, they can select that option right away.
It handles duties and taxes easily: Customs across the globe have different demands for dealing with shipments. These varying standards can impact your business massively. So having Easyship do the heavy lifting can significantly increase your speed of doing business, reduce your risk, and boost your profits.
What else?
The platform has the Real-Time rates plugin to give your customers a pleasant shipping experience at their checkout.
Easyship Real-Time Rates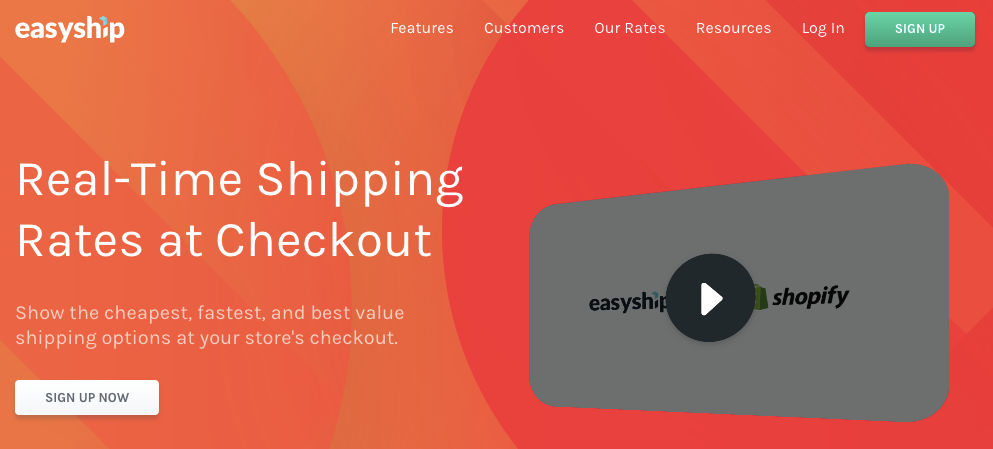 You can improve sales in your eCommerce store with Easyship's Real-Time rates plugin.
This feature boasts of increasing conversions by 3.1 times. That's 3,100 percent.
It doesn't stop at conversions.
Easyship also reduces the headache of dealing with customs across the world.
With their pre-filled customs documents for all countries, they lower issues by 91 percent.
That means more than nine out of ten shipments will not have you calling border patrol, DHL, or FedEx.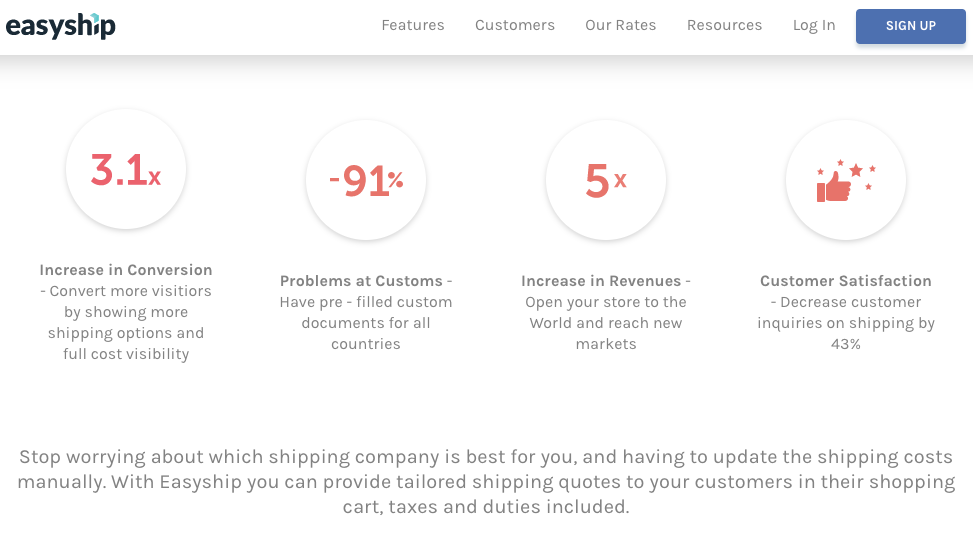 With the Real-Time feature, Easyship helps customers lower shipping inquiries by 43 percent. Consequently, they boost revenue by five times!
That's a 5,000 percent increase in revenue generated due to efficient shipping alone.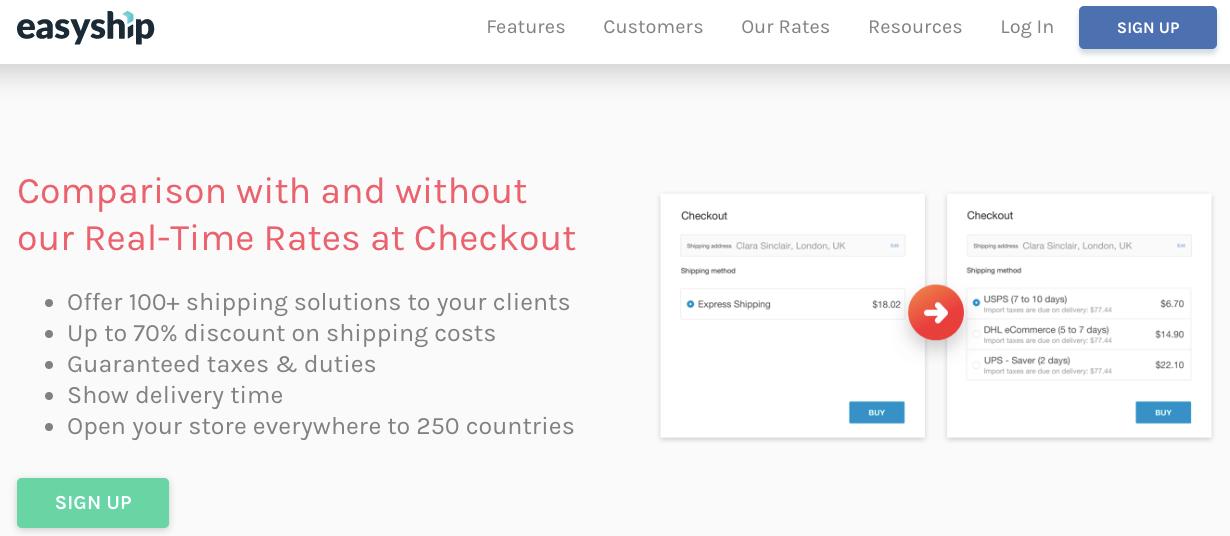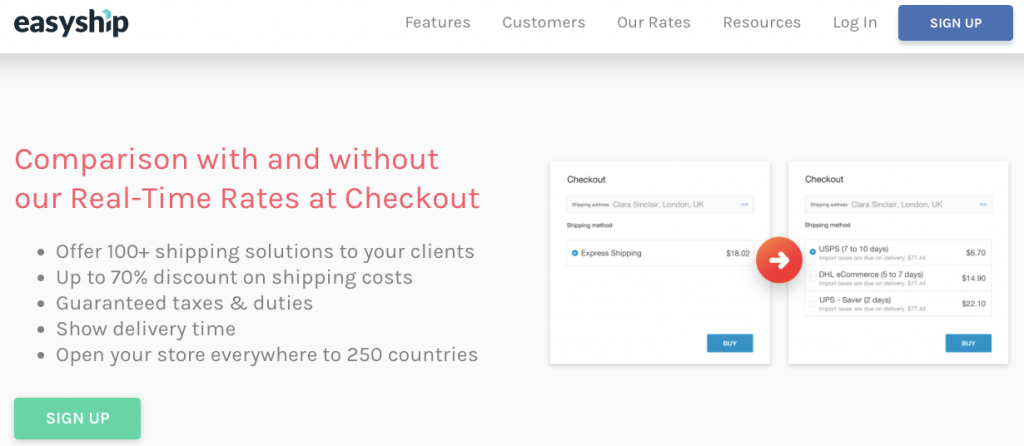 To get Easyship working, click on your preferred marketplace icon on the Easyship dashboard for a step-by-step guide on how to add Real-Time to the checkout of your preferred store.
Tax and Import Duties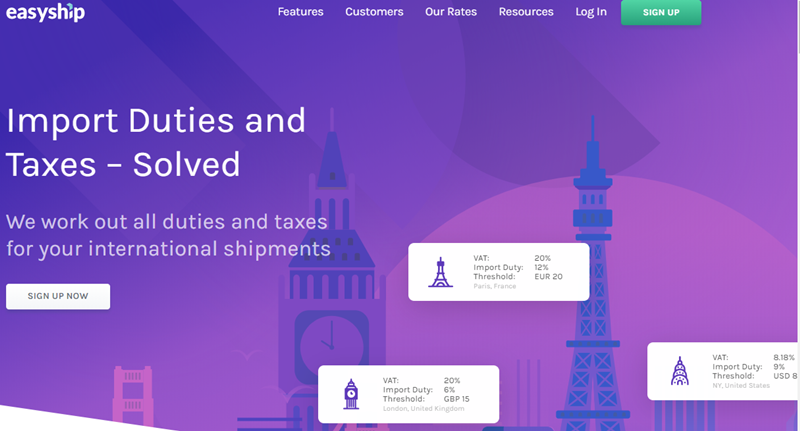 When your shipment is international, you must consider customs regulations as well as duty and tax charges. The cost of duty and tax is subject to the value and type of goods you're shipping. Some of the agreements that can affect the cost of duty and tax are:
Import Tax
Increase in conversion
Threshold
VAT/GST (this varies with country)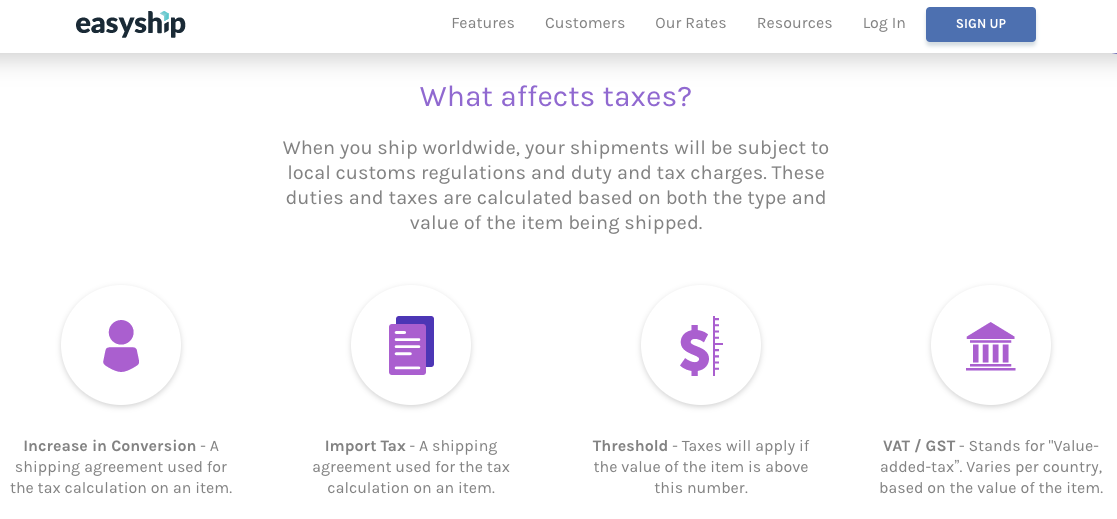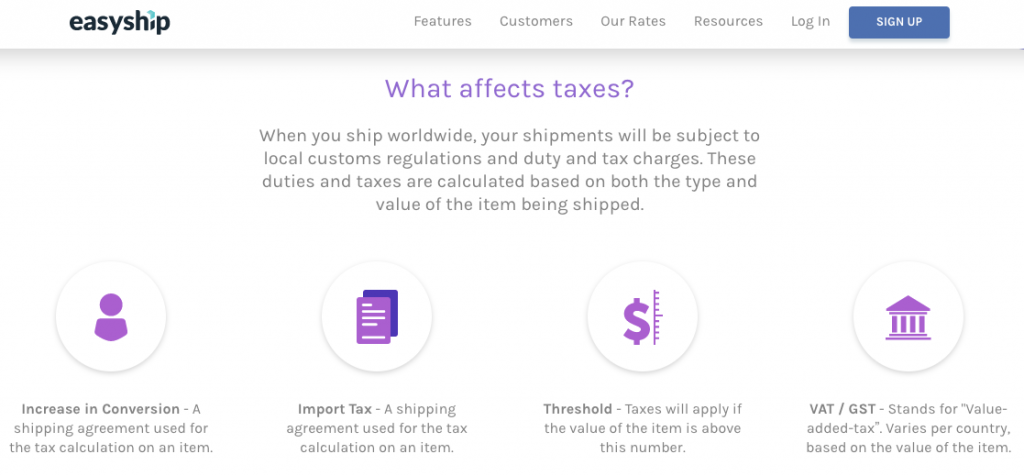 So at checkout, you'll decide if you want the tax and duty to be prepaid, also known as Delivery Duty Paid (DDP).
Or you can have it postpaid as Delivery Duty Unpaid (DDU).
You can also check out Easyship's knowledge base for more information on country-specific taxes.
Also Read: Ecommerce Traffic Woes – Resort To These Techniques
Crowdfunding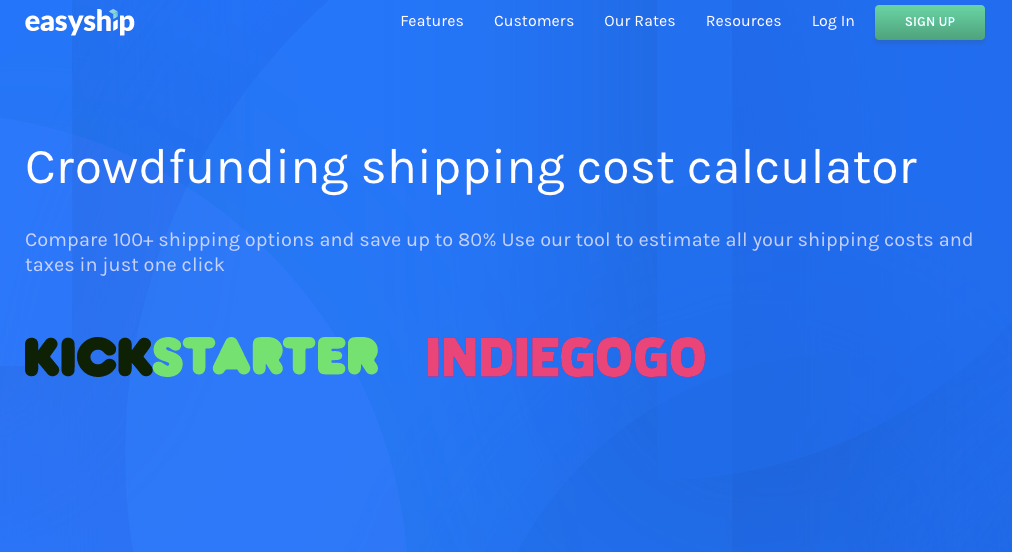 The Easyship platform supports eFulfillment and shipping if you run crowdfunding campaigns on Kickstarter or Indiegogo.
The platform makes it a breeze to manage and track shipments.
You can enjoy as high as 80 percent savings on shipping costs using the Easyship platform.
They let you compare shipping costs across more than 100 shipping options and decide what's right for your needs.
Courier Comparison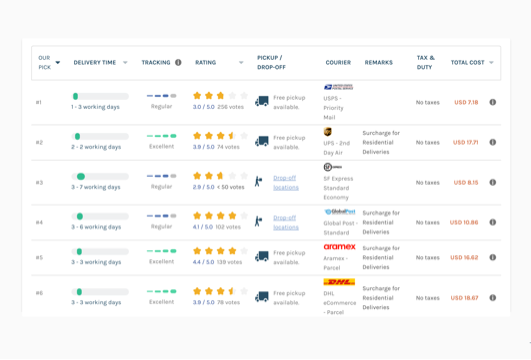 The shipping platform lets you compare couriers services from more than 250 options. So you're never at a loss.
The pleasant thing about this is that it puts shipping in your hands – cost and time factored into your situation.
So you can manage your shipment using the best deal or offer.
Full-Service eCommerce Solution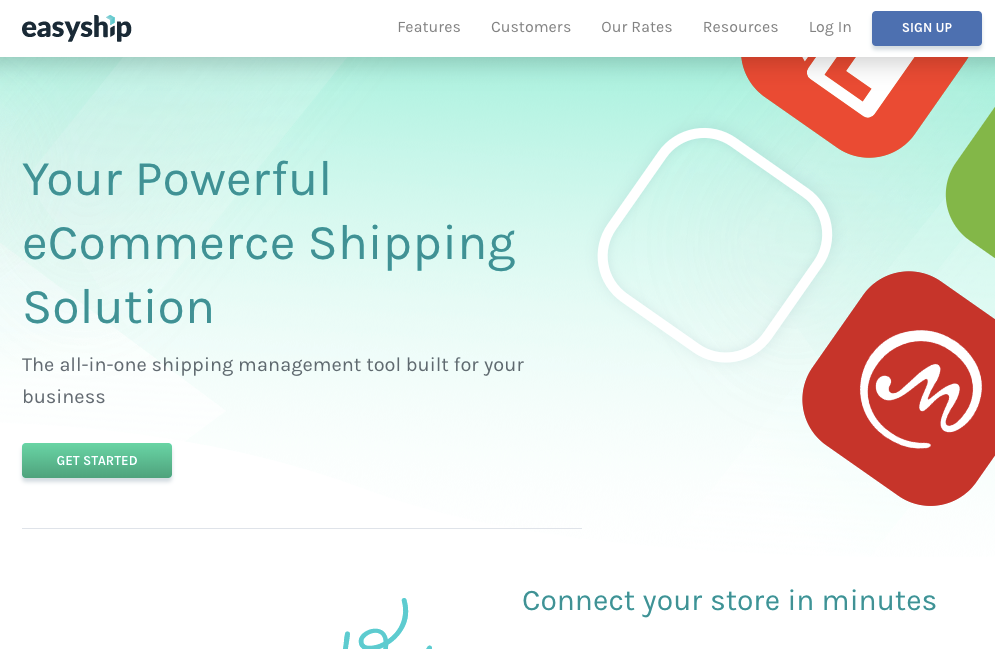 Easyship's full-service eCommerce solution lets you manage your eCommerce business all from one stop.
You can store your products across warehouses worldwide, offer free shipping where eligible, track your inventory shipment in real-time, and more.
The platform offers B2B and B2C shipping solutions. So you can ship from manufacturer to your store, and then when you sell the products to your customers, you'd also use Easyship to deliver them to your buyers.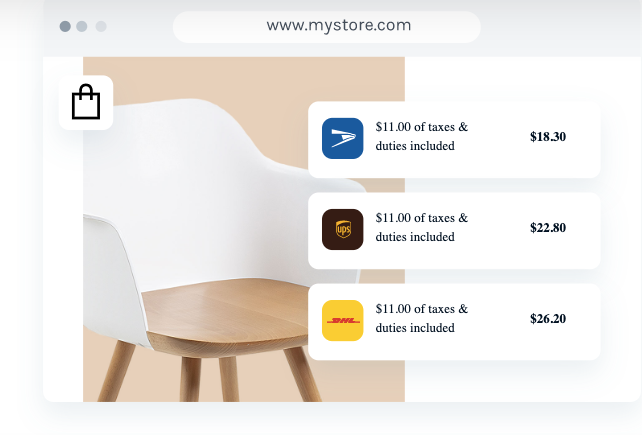 With Easyship, you can price your shipping more accurately and in real-time.
Your customers choose their preferred shipping channels based on the actual cost and delivery time of the courier.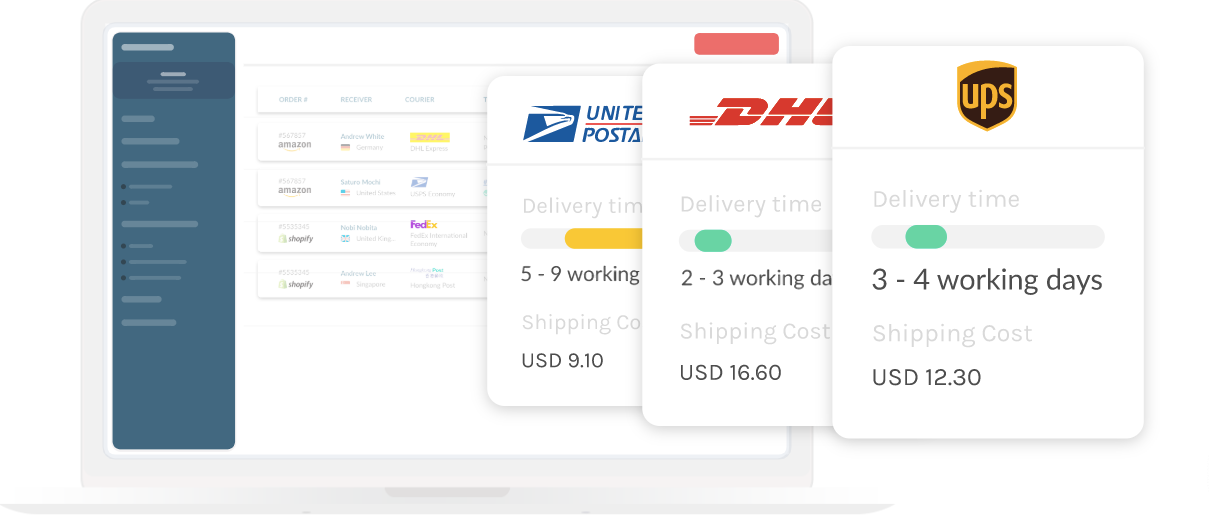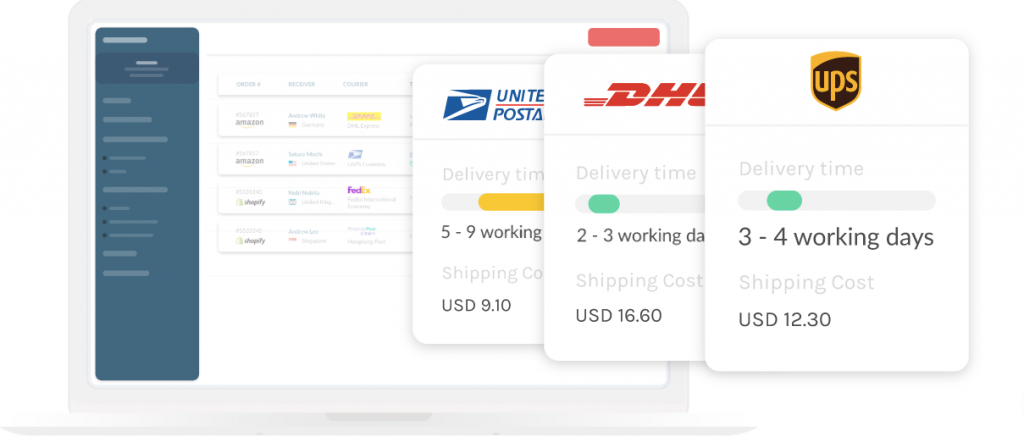 One of the most powerful features of the Easyship platform is its same-day-dispatch arrangement.
So your buyers can rest assured that their product will reach them on time.
Easyship has raving fan users from more than 40,000 stores using the solution.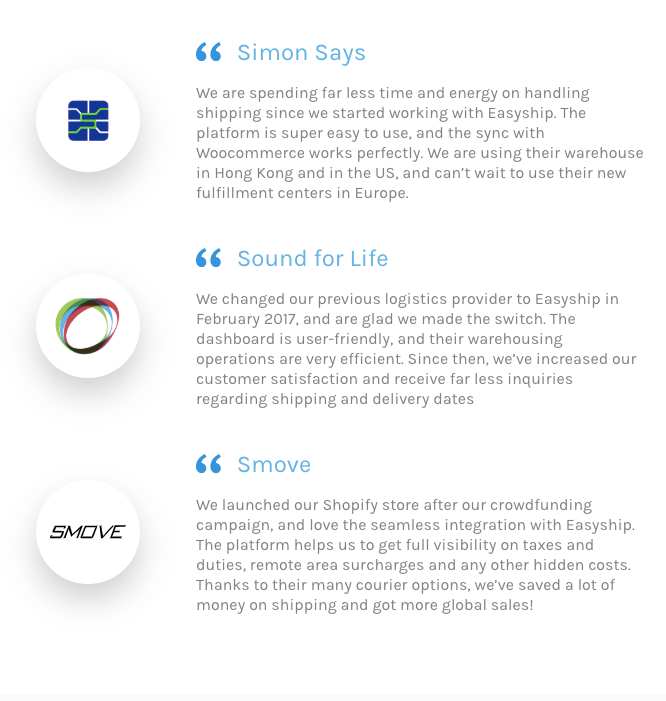 Easyship Partnership
Easyship has excelled in its shipping services thanks to its partners across the globe.
It has built and maintained partnerships with eCommerce platforms, agency partners, couriers, and warehouses across the world.
However, it doesn't stop there. The platform also welcomes new partners and has an affiliate program too.
Let's explore Easyship's partnership structure.
eCommerce Platforms and Marketplaces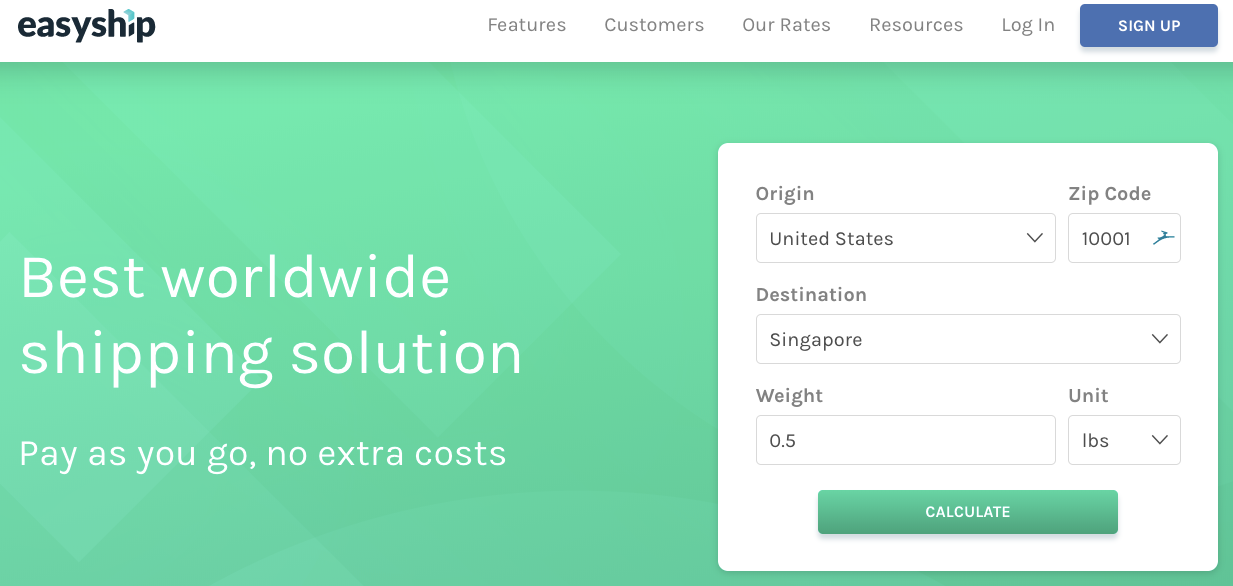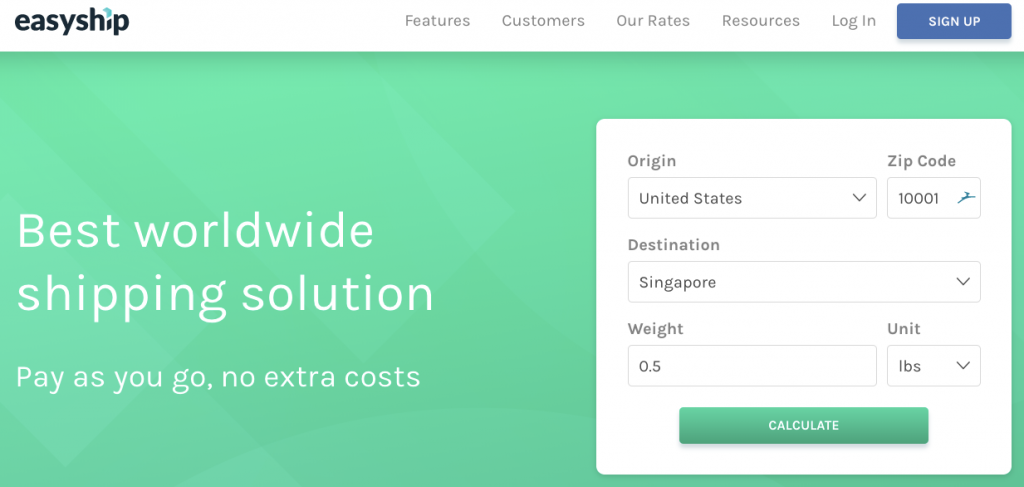 These Easyship-integrated marketplaces and platforms let you build your online store and start selling your products right away, across the globe.
You can use these platforms instantly. No coding required.
However, if you have your systems and requirements, Easyship offers an Open API you can use.
Each of these eCommerce platforms takes the same path.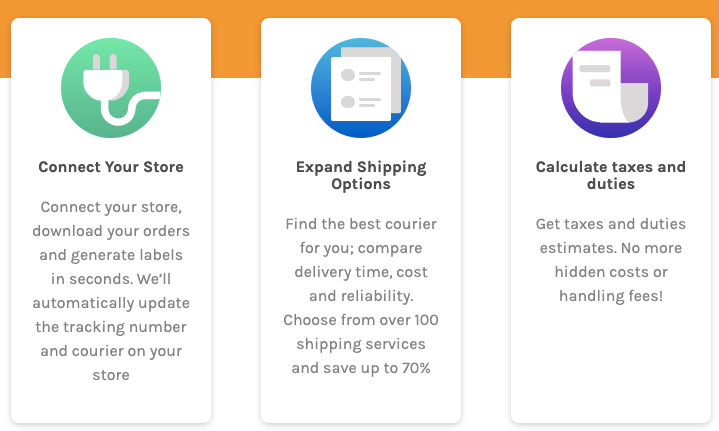 Connect your store
Find your appropriate courier, and
Estimate your taxes
Let's explore each of these platforms.
Amazon

Amazon runs on four principles.
A focus on their customers and not on their competition
Invention centeredness
Passion for operational excellence
Thinking long-term
On these principles, the platform has been supporting third-party businesses to sell to their audience.
According to the most recent statistics, 40 percent of Amazon's sales come from businesses that sell via the platform.
Explore: Best Tools For Amazon FBA Sellers
Attentive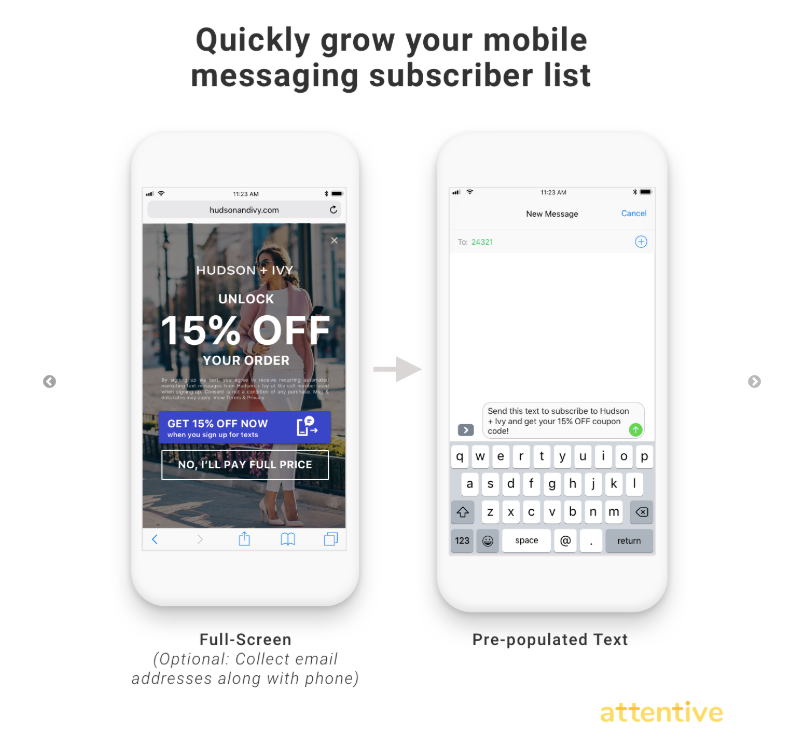 Attentive commands an over 2,500 percent return on investment and more than 30 percent click-through-rate for over 350 businesses.
The platform achieves these feats by personalizing mobile messaging for retail and eCommerce brands.
Based on their buyer lifecycle, Attentive automatically sends highly engaging text messages to your subscribers using real-time behavioral data.
BigCommerce


According to researchers at Ipsos, BigCommerce helps eCommerce stores achieve 28 percent growth year over year.
More so, BigCommerce lets you sell on eBay, Facebook, Pinterest, and others.
ChannelAdvisor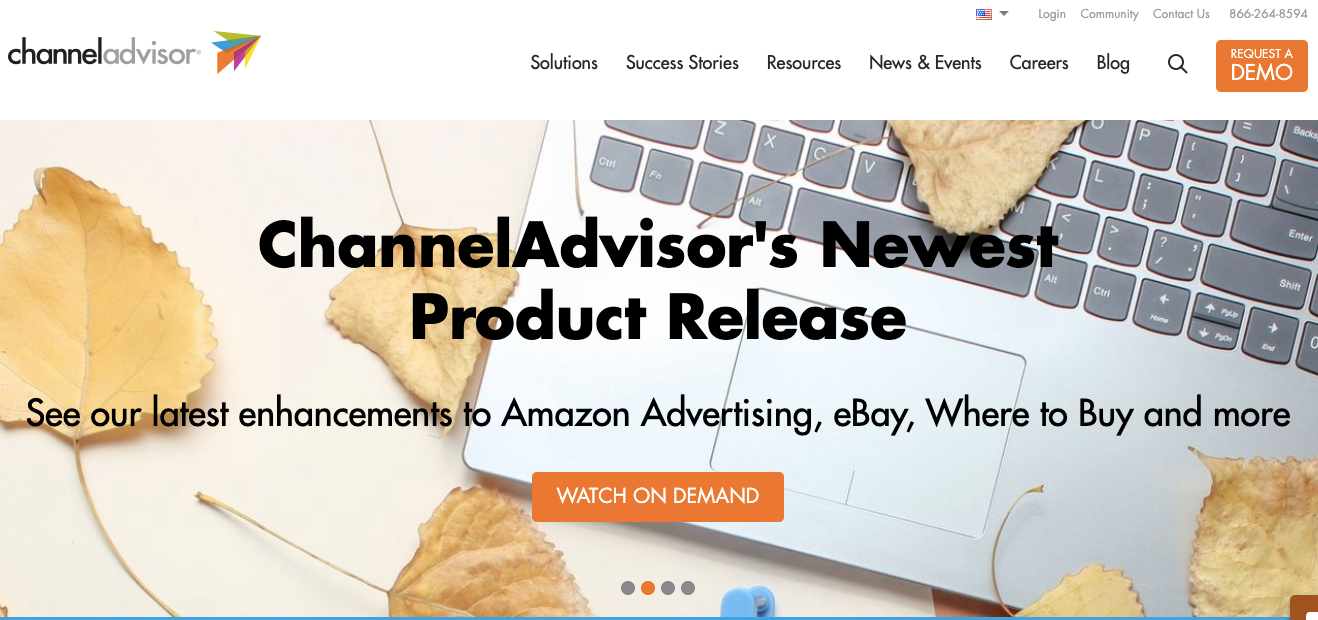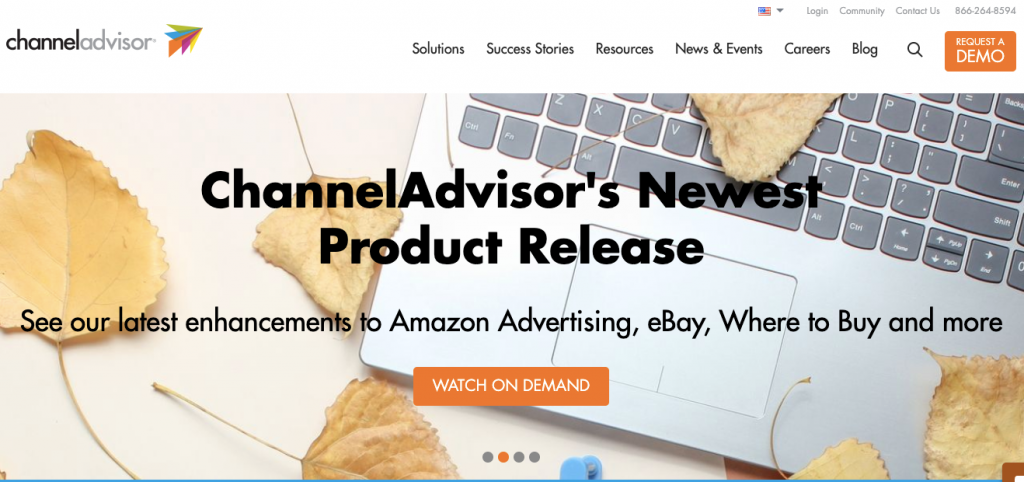 ChannelAdvisor helps brands expand their sales channels.
In the last 20 years, the platform has helped businesses sell across eBay, Amazon, Facebook, Walmart, Google, and more.
eBay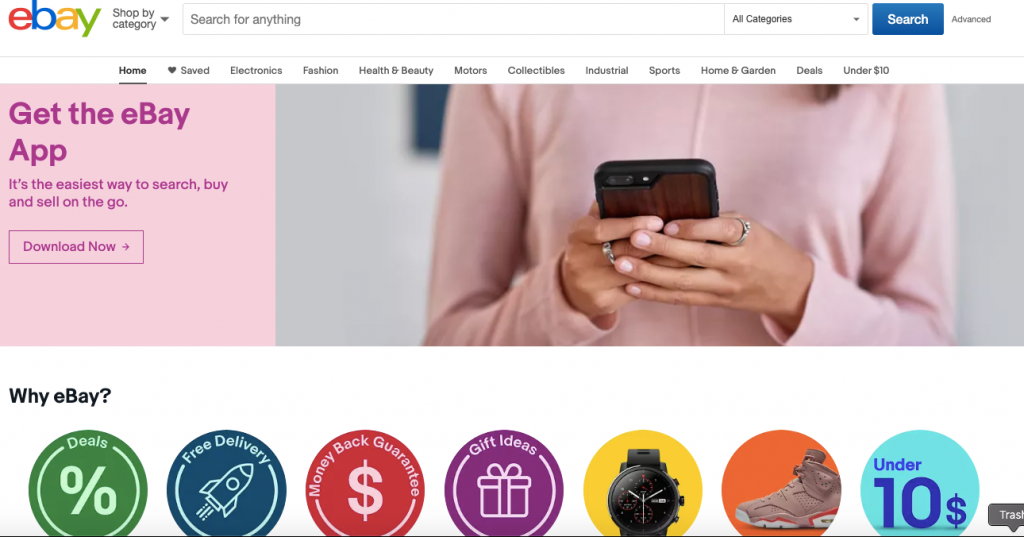 EBay lets sellers, buyers, and givers connect.
It's transformed from an auction site to offering deals like "Buy It Now." The platform has won the trust of sellers as it gives them access to millions of customers worldwide.
Etsy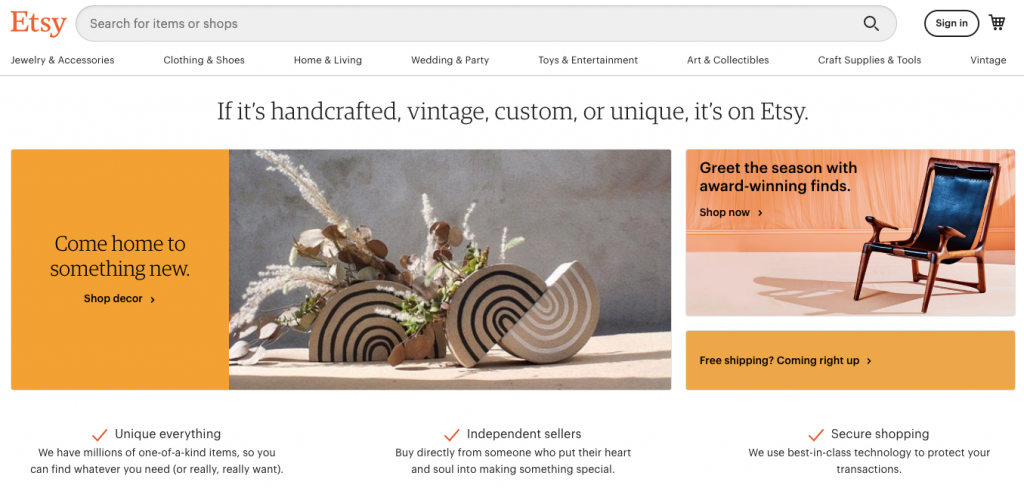 Etsy brings handmade and vintage items and supplies to eCommerce.
It also offers unique factory-made items. The platform gives sellers access to a global audience.
It covers categories like photography, quilts, food, jewelry, bath and beauty products, and more.
Groupon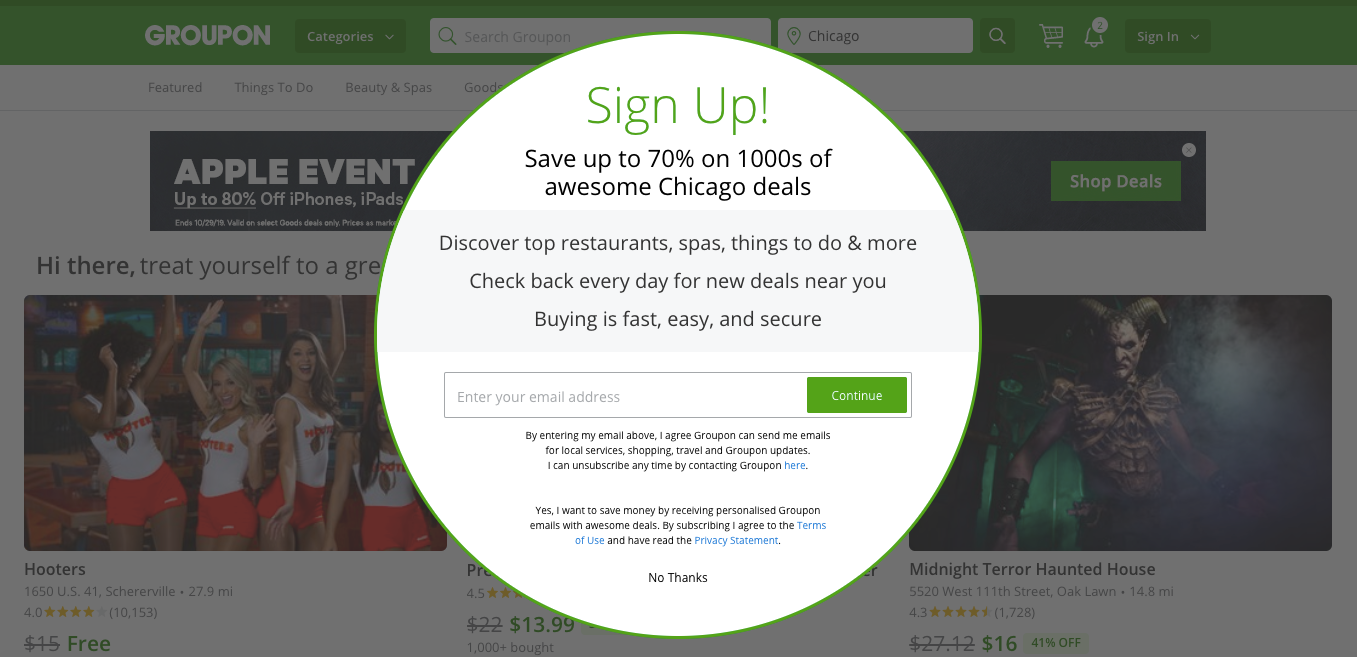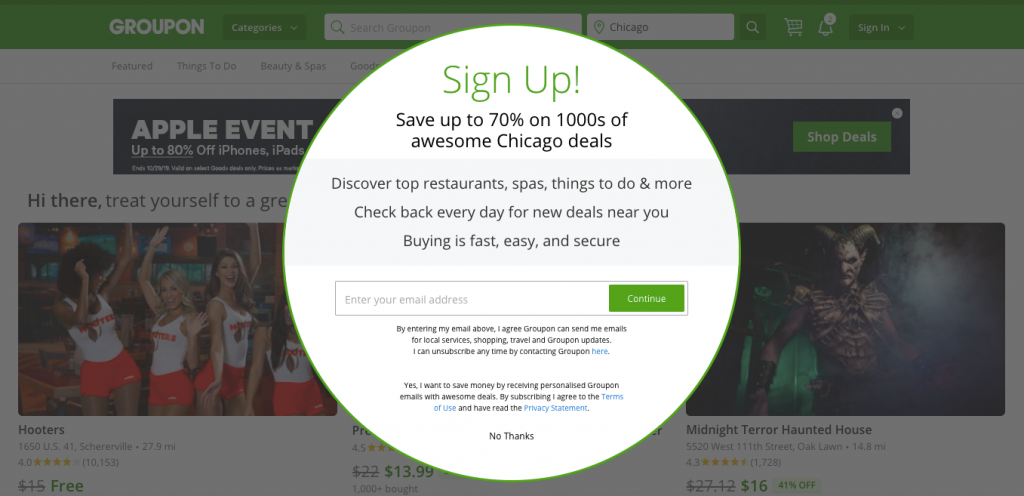 Groupon focuses on local commerce.
The platform supports small businesses by providing them with marketing tools they can customize to their needs and that help them scale.
Users can discover local food, events, businesses, destinations, and more.
Jumia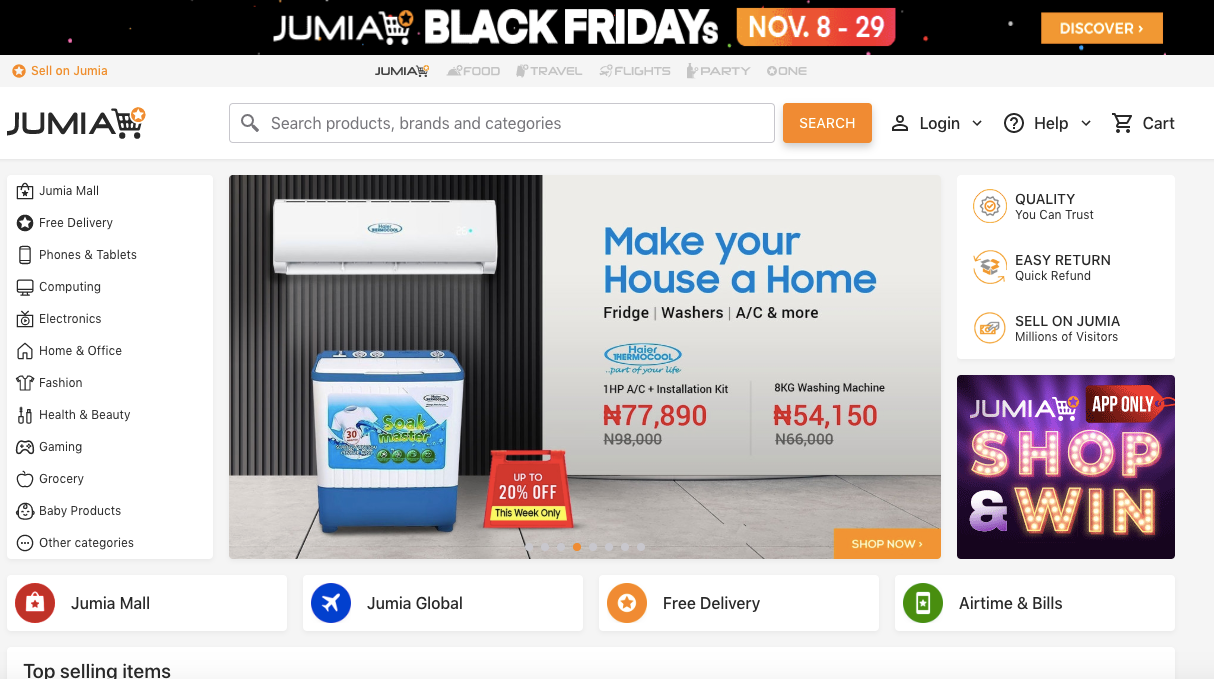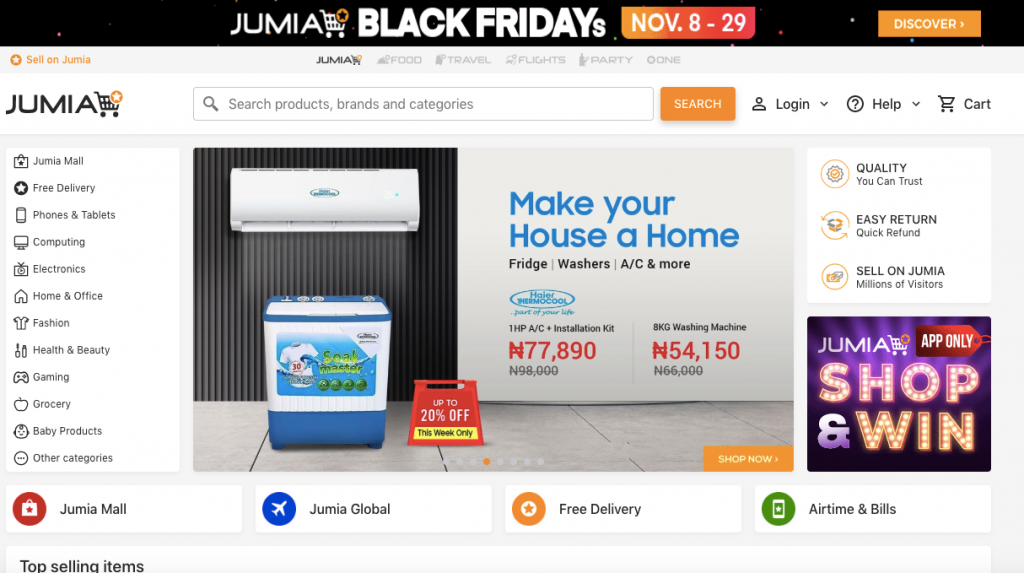 Jumia is one of Africa's biggest online stores. Originating from Nigeria, this platform is now present in 18 other African countries.
Linio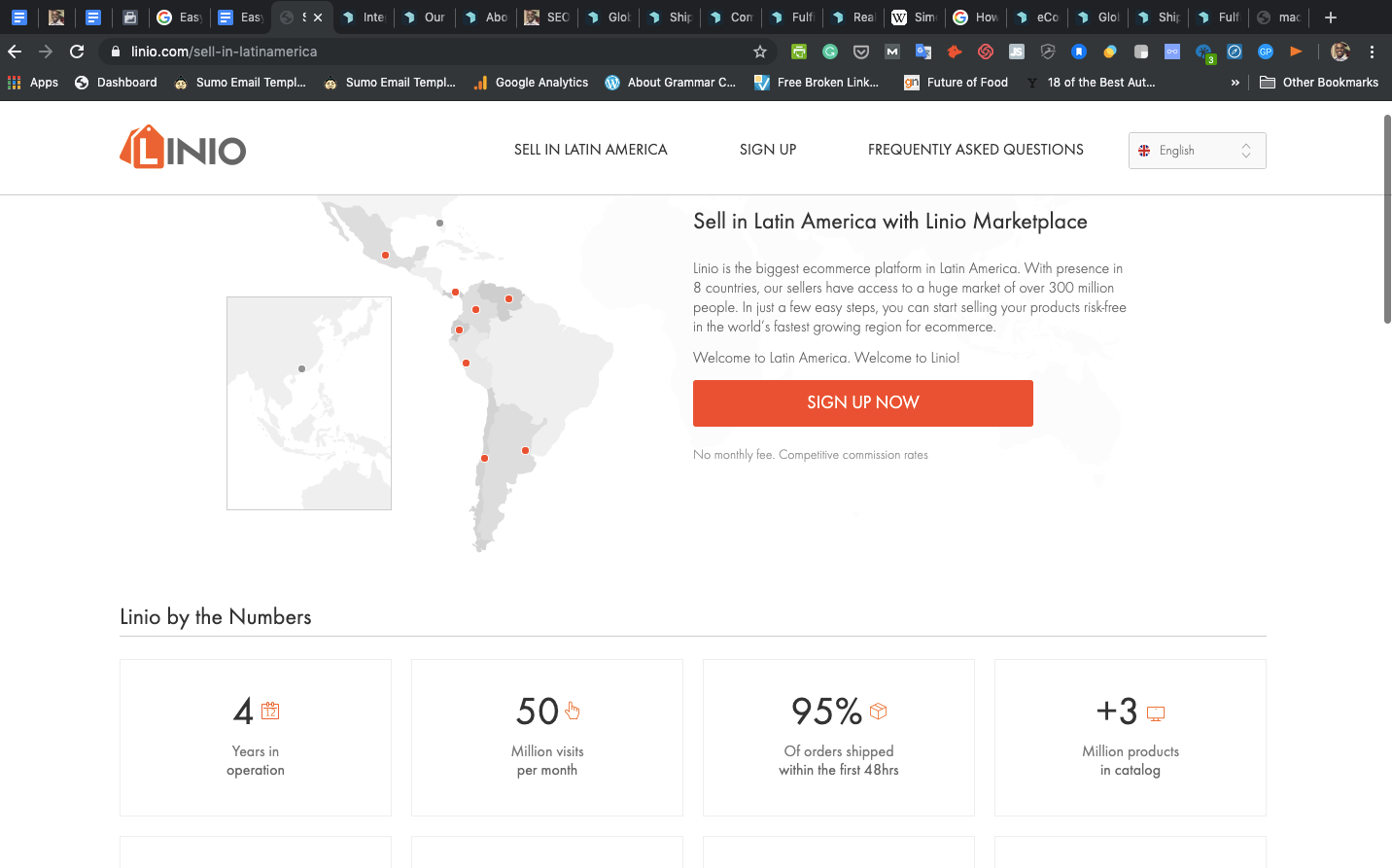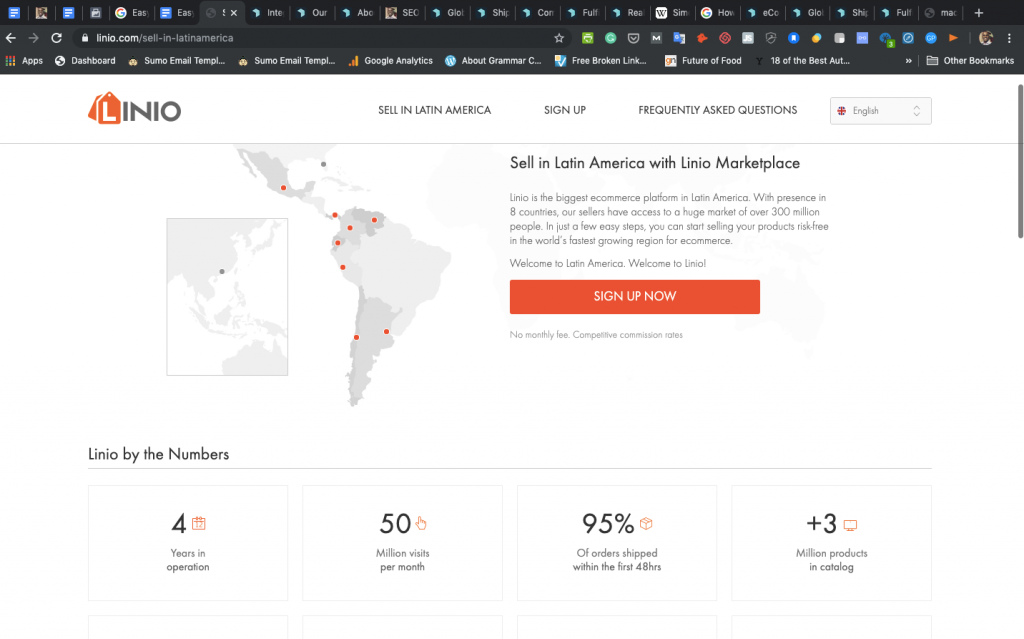 Linio leads the market in Mexico and Latin America.
They are present in eight countries, offering users the opportunity to reach millions of people in Chile, Venezuela, Mexico, Columbia, Argentina, Ecuador, Peru, and Panama.
Sellers offer products across electronics, books, toys, home furnishings, health and beauty, entertainment, fashion, and more.
Magento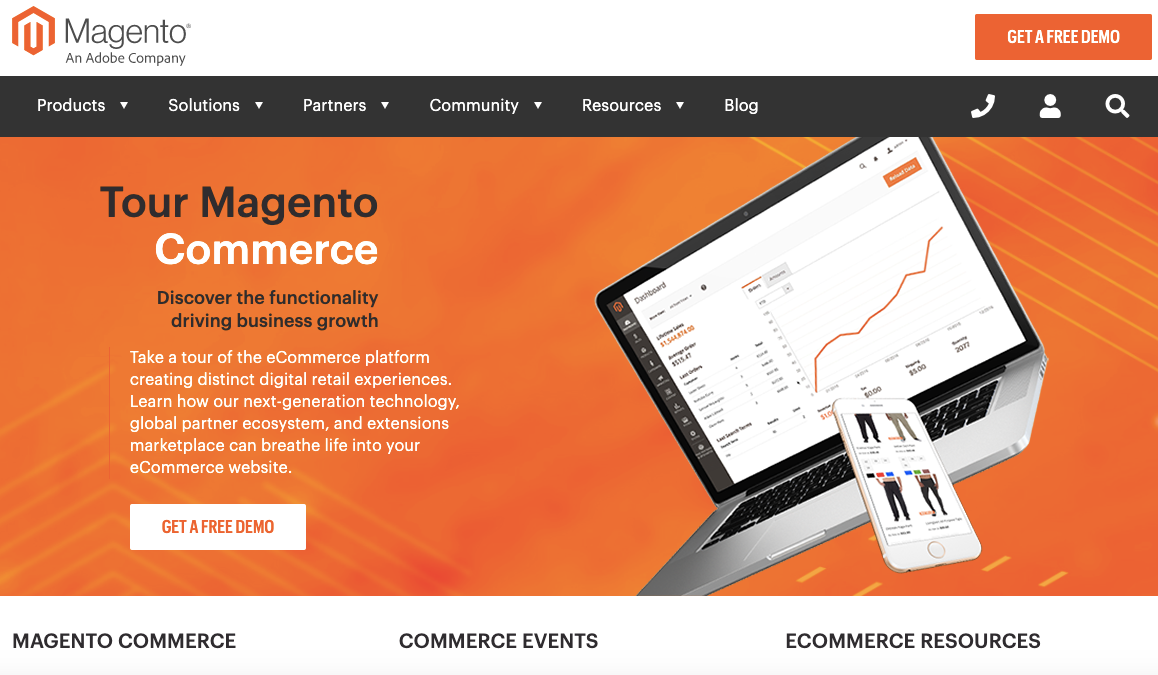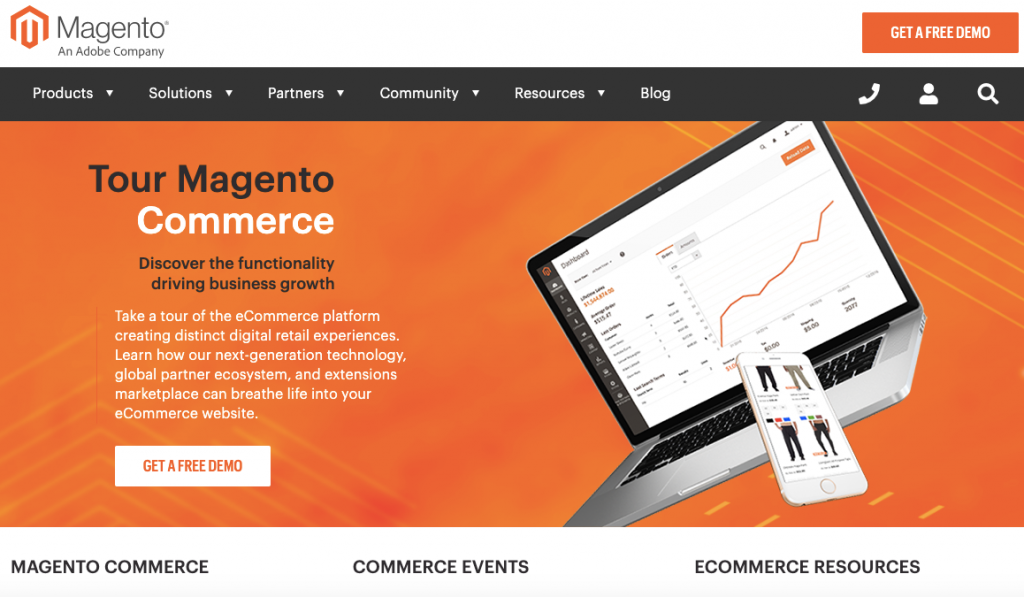 Magento is the number one platform for open commerce innovation.
It handles more than $100 billion in sales every year.
It boasts being the most innovative eCommerce platform with more than 150,000 developers on the platform.
Explore: Magento Community Vs Enterprise
Matahari Mall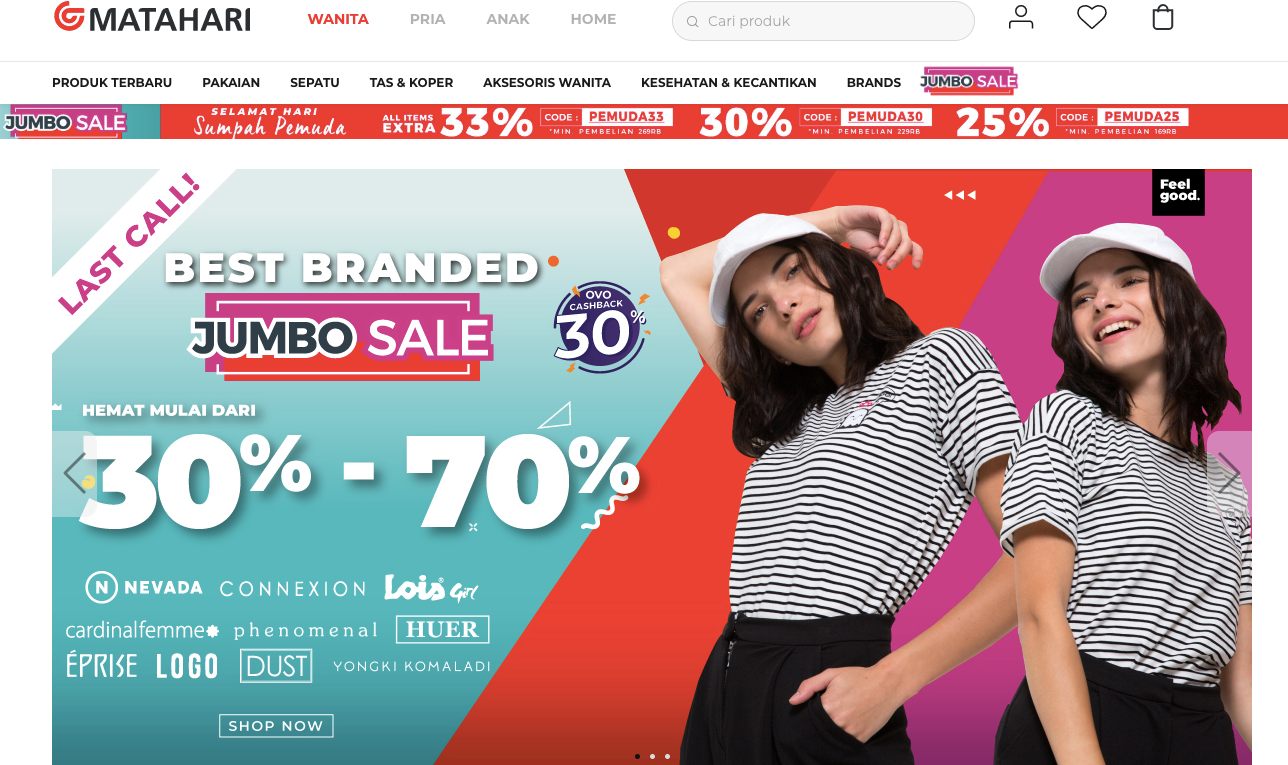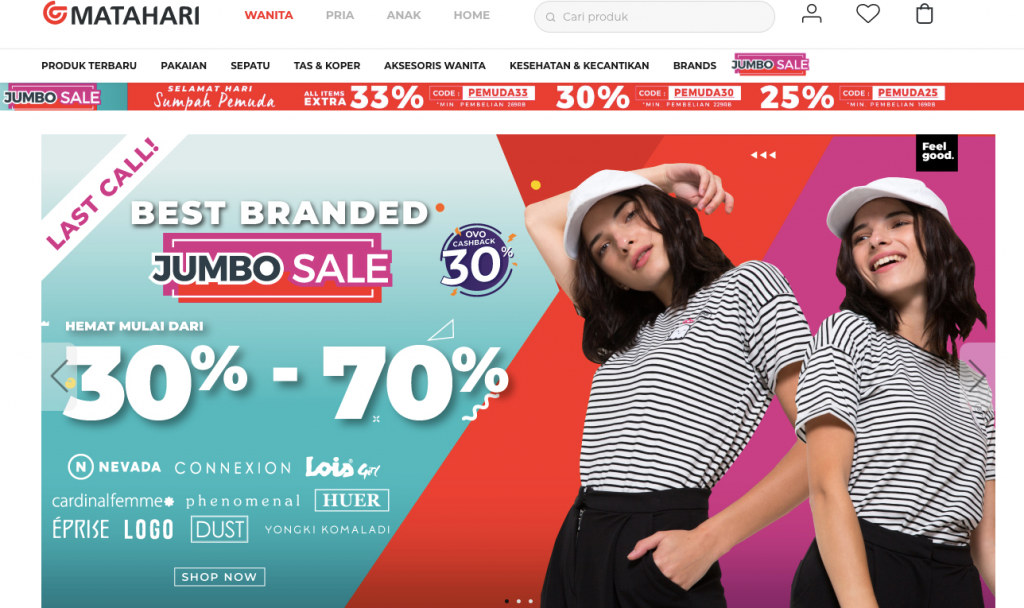 Matahari Mall is an Indonesian eCommerce platform that sells electronics, health and beauty, home, fashion, and other products.
The platform gives sellers access to Indonesia's 261 million people.
Easyship users can integrate with Matahari Mall for free, and only pay when they ship.
Sellbrite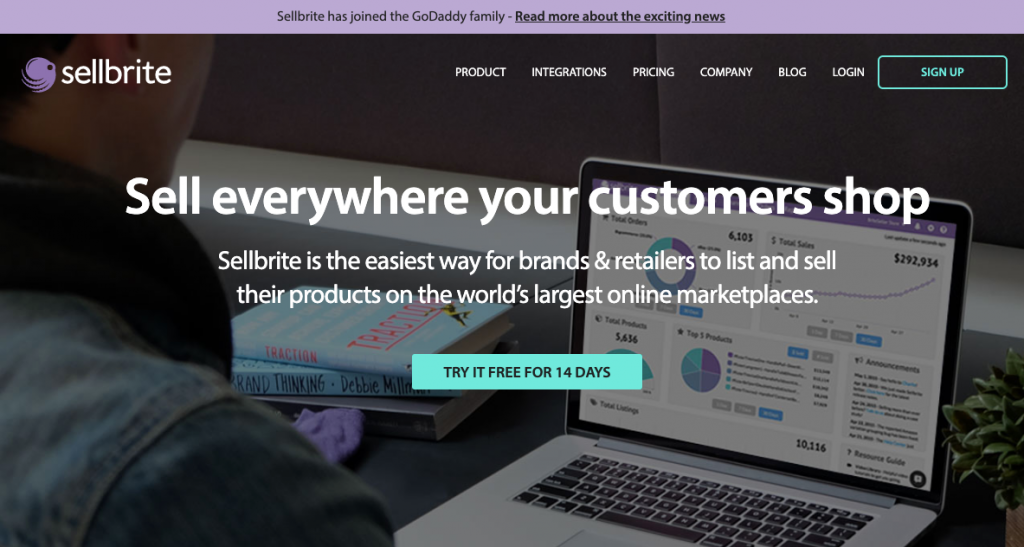 Sellbrite is a multi-channel eCommerce platform that helps you list and sell your products across several top outlets.
This is powerful because sellers who sell on more than three platforms boost their sales by more than 156 percent.
Sellbrite sellers boast over 300 percent growth in a year.
Shopify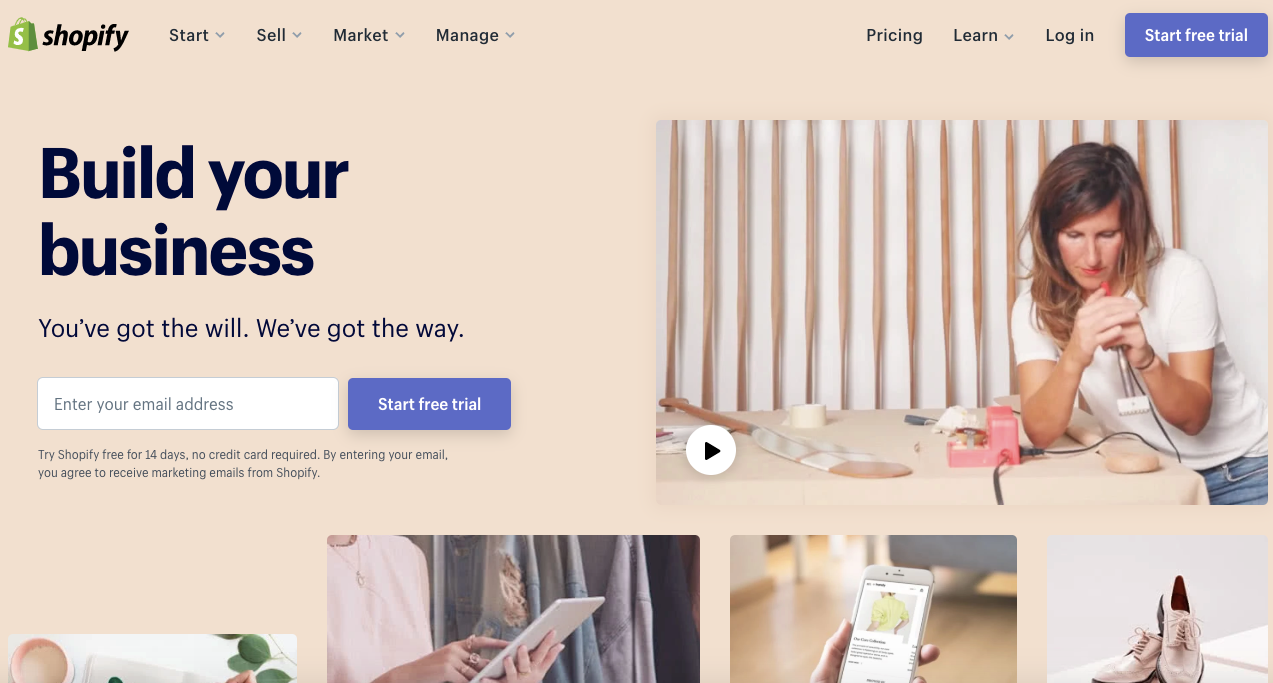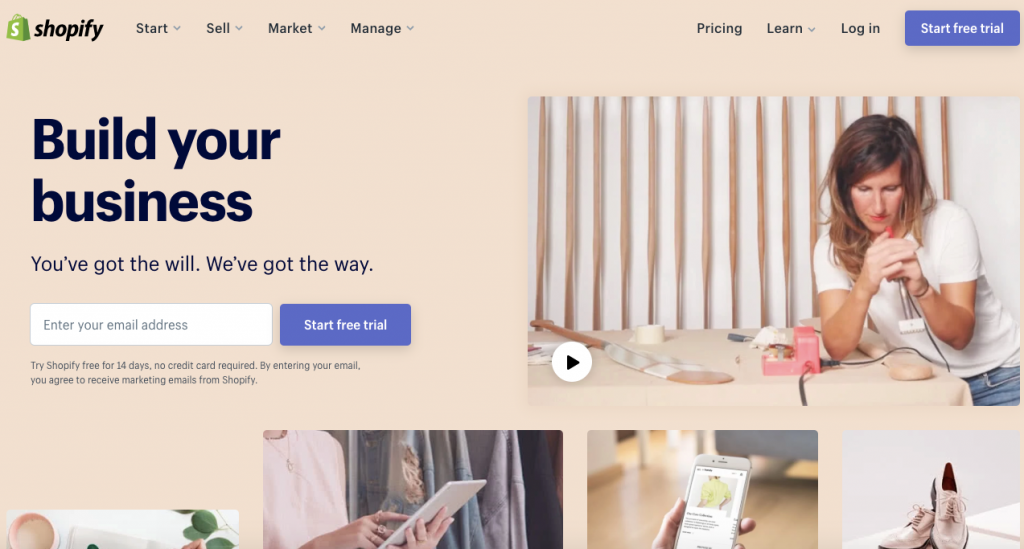 Shopify is the number one cloud-based, multi-channel platform.
So it works for both offline and eCommerce companies.
Shopify has a robust community of developers, so you can quickly add any features you want from marketing to accounting, customer service to shipping, and more.
Shopify Plus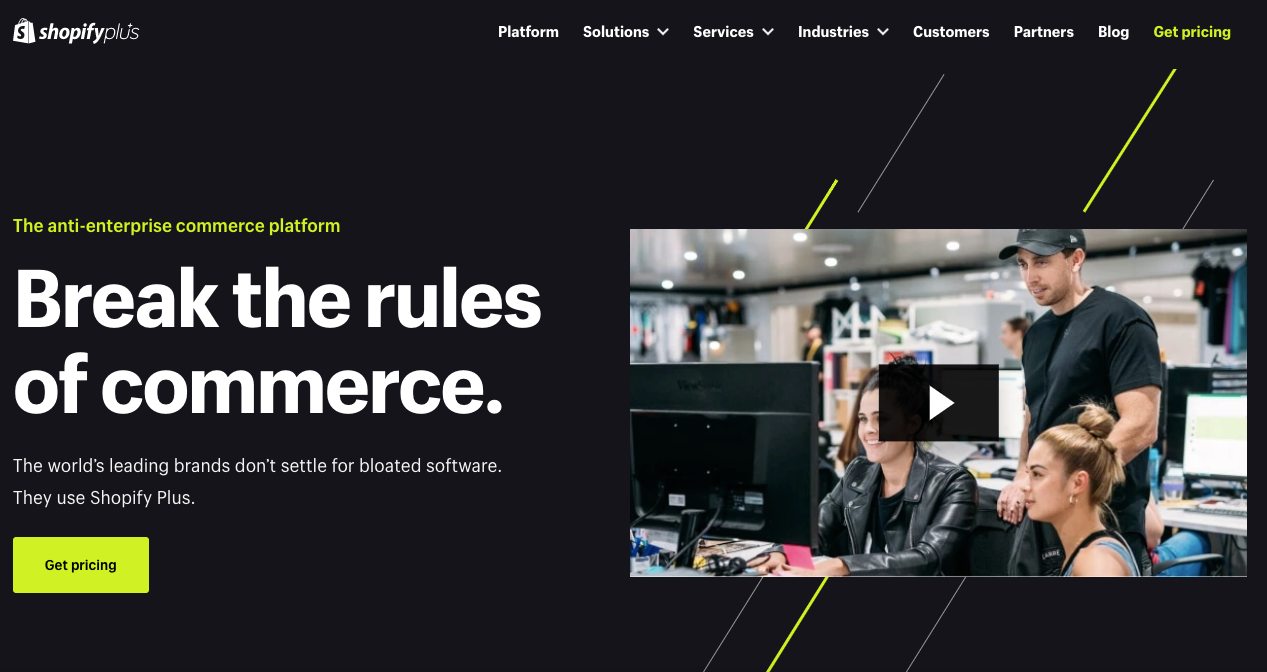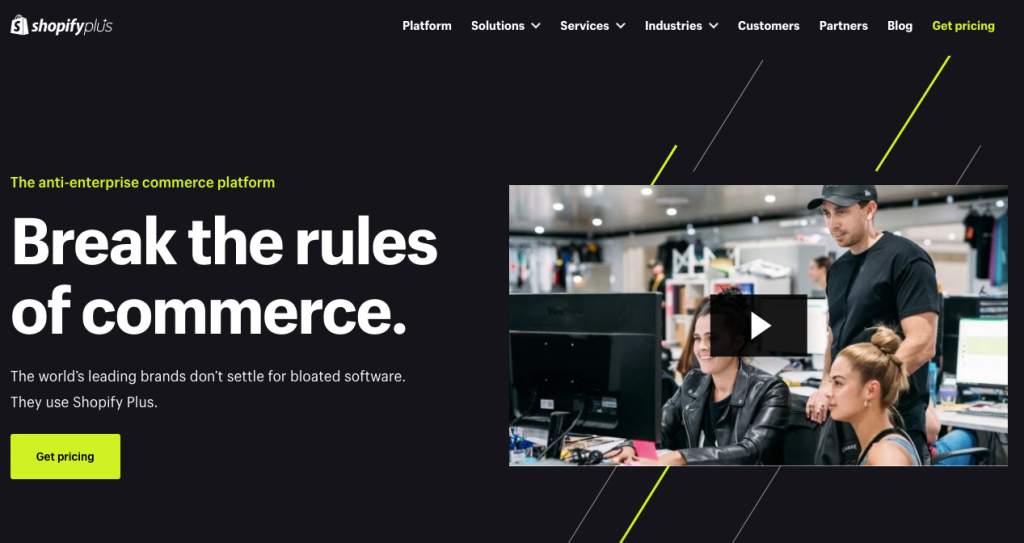 Shopify App Store's number one shipping app.
Easyship helps Shopify Plus users remove the final barrier of shipping their products.
TradeGecko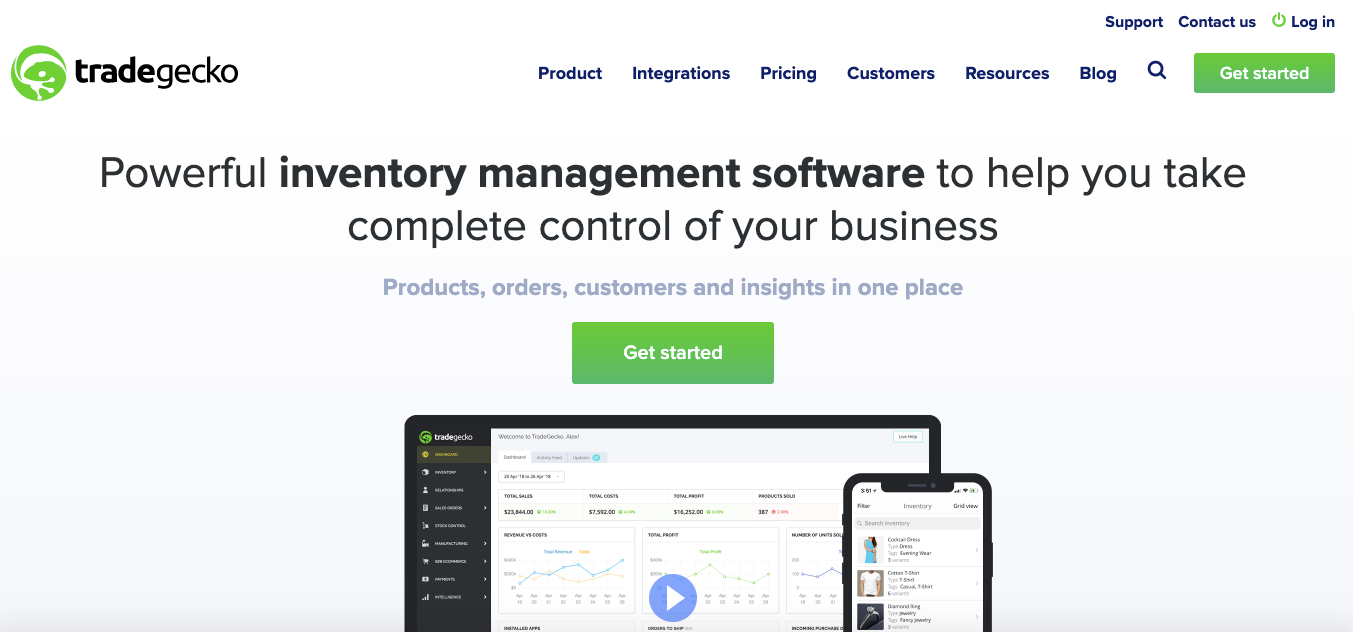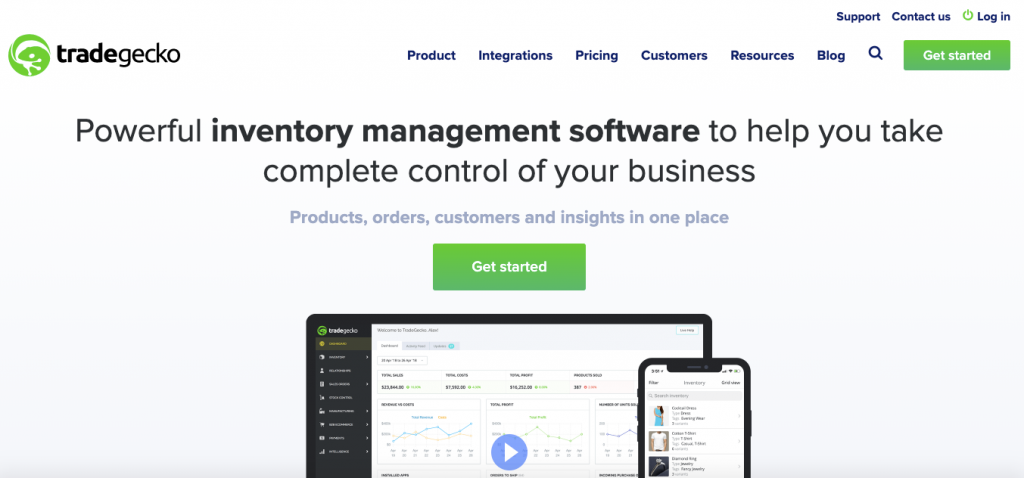 TradeGecko focuses on eCommerce for B2B companies.
They also offer inventory and order management as well as multi-channel sales.
Users enjoy their reporting and analytics, and integration features too.
Weebly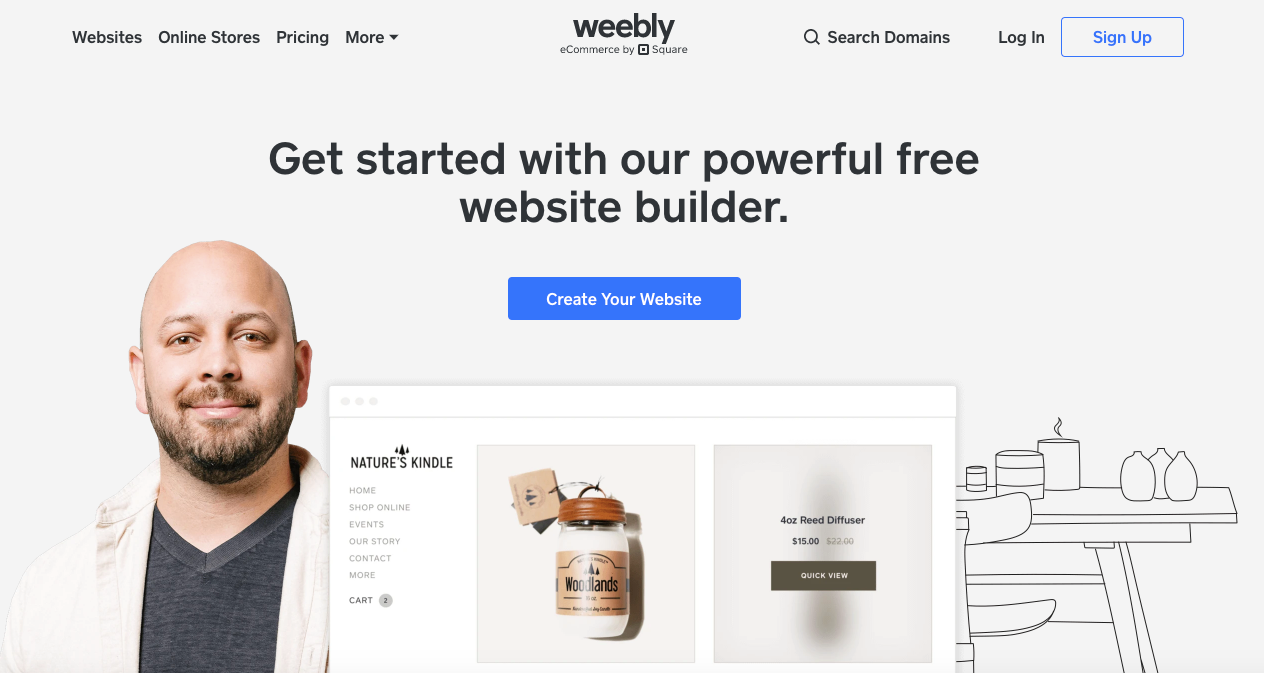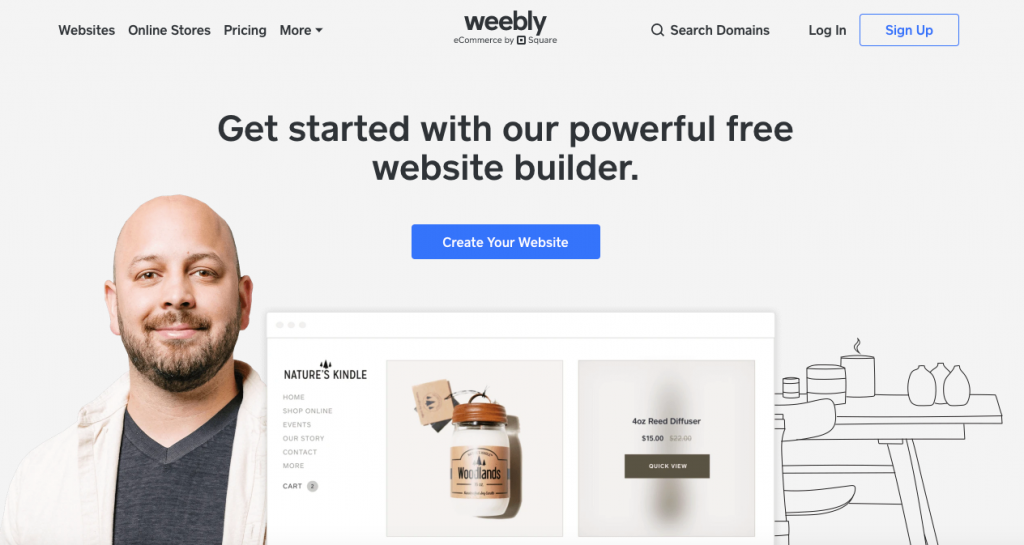 Weebly powers 40 million users.
They use the platform to launch their online stores, websites, or blogs.
It's one of the most popular drag-and-drop site builders available on the market.
The platform is very intuitive to use, and users have the option to add video players and forums easily.
Also Read: Weebly Vs Wordpress
WooCommerce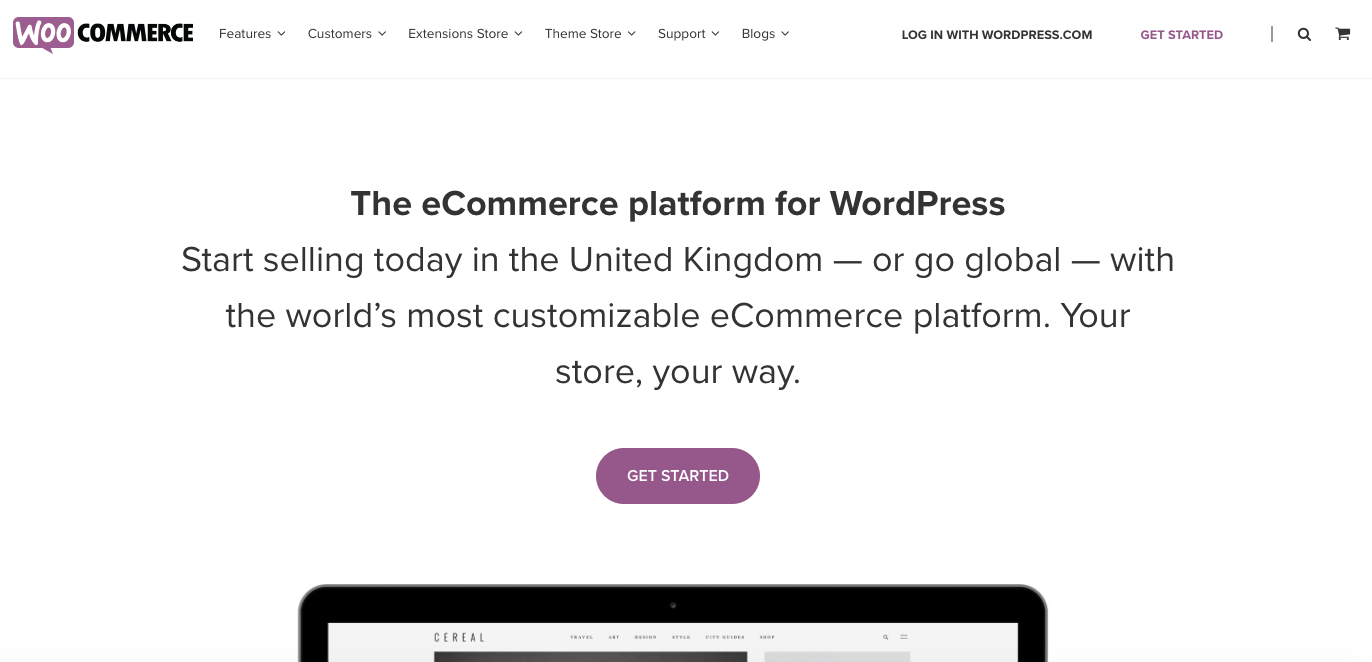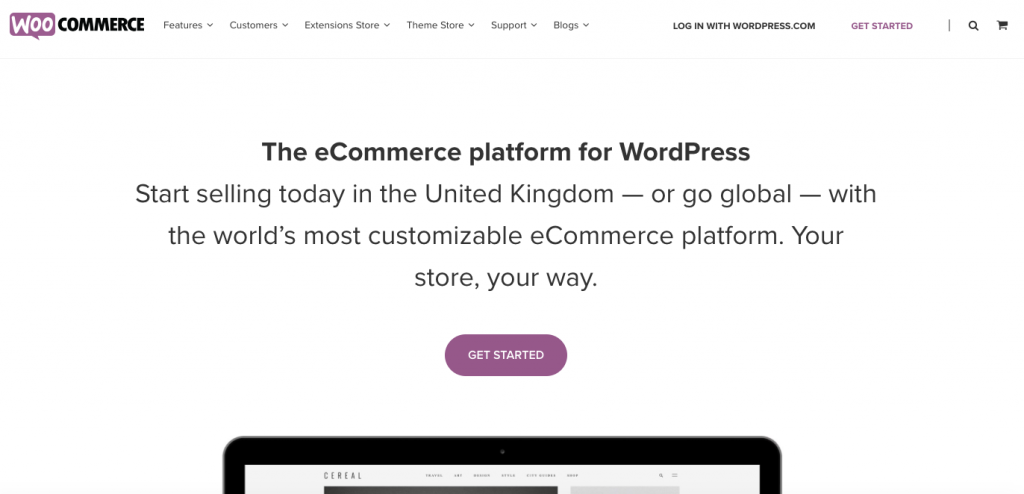 If you use WordPress, then WooCommerce is probably the platform you'd want to be using.
It's completely customizable, open-source, and developer-friendly.
Zalora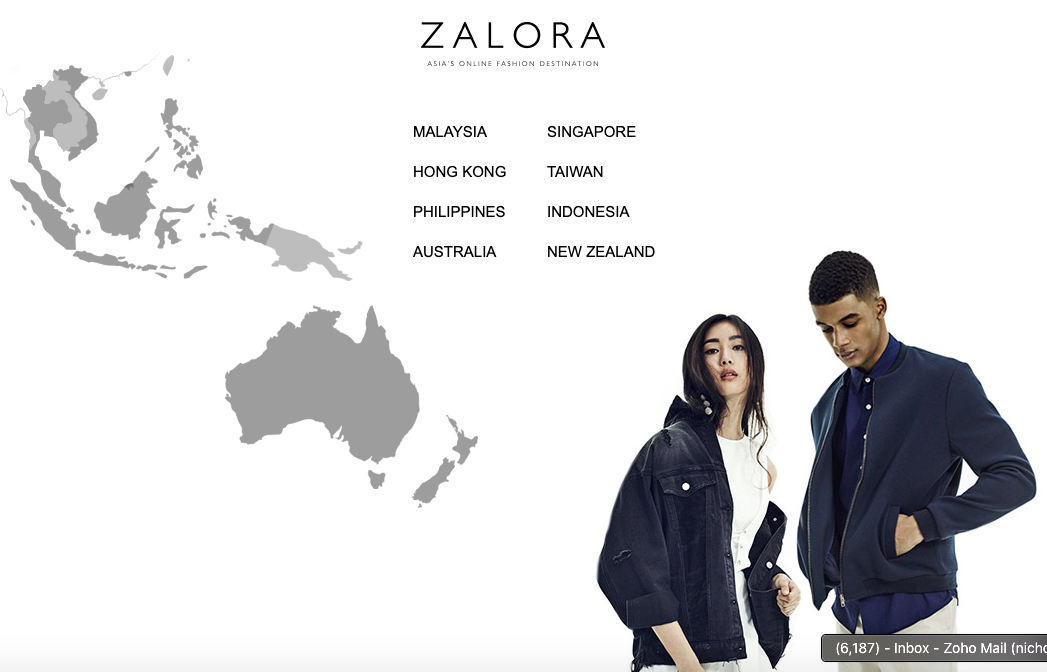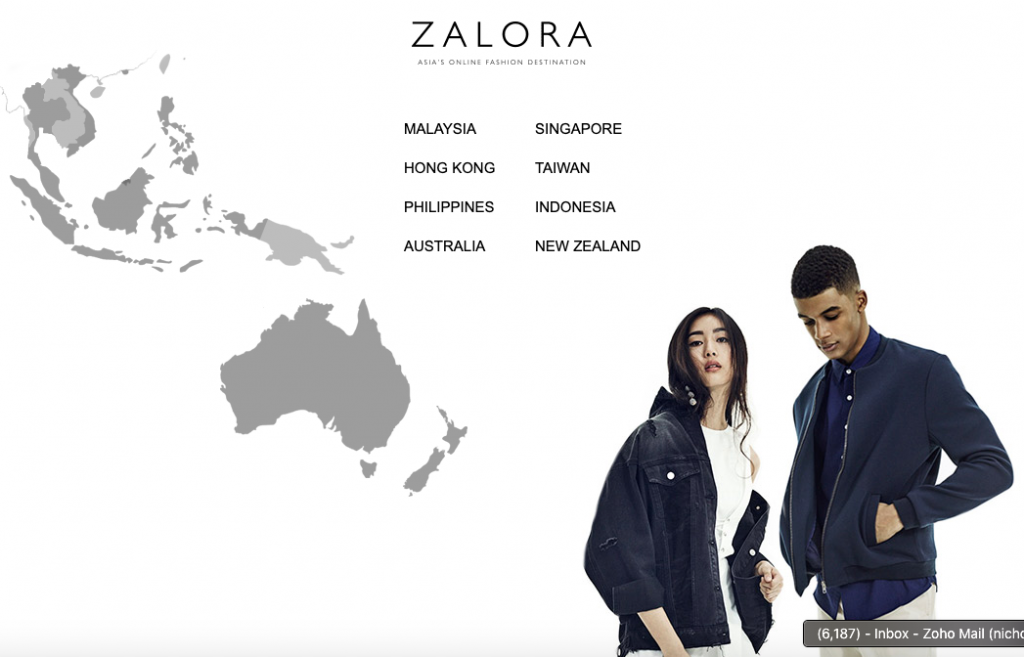 Zalora sells fashion items in the Philippines, Malaysia, Thailand, Indonesia, Singapore, HongKong, Taiwan, Australia, and New Zealand.
It allows sellers to sell their products in multiple markets, helping merchants grow their brands.
More Marketplaces
You can also access more marketplaces like:
Shopmatic
Shoptiq
Jumper AI
Lazada
Infiplex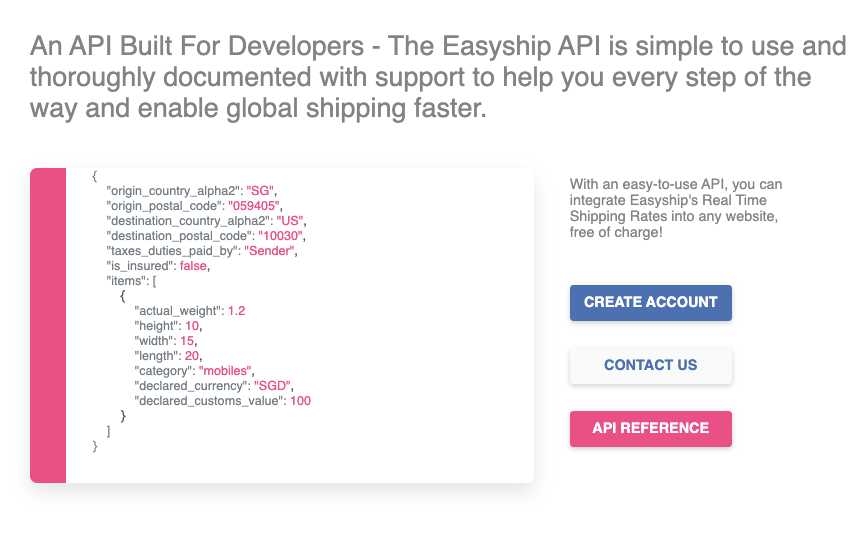 If your preferred platform isn't present on this list, Easyship lets you use their Open API to integrate your eCommerce platform.
Agency Partners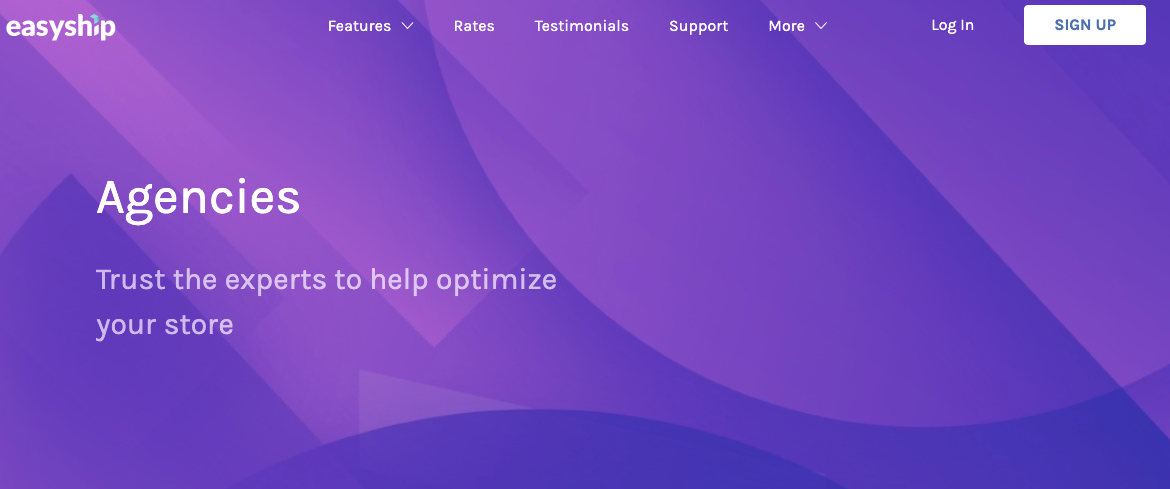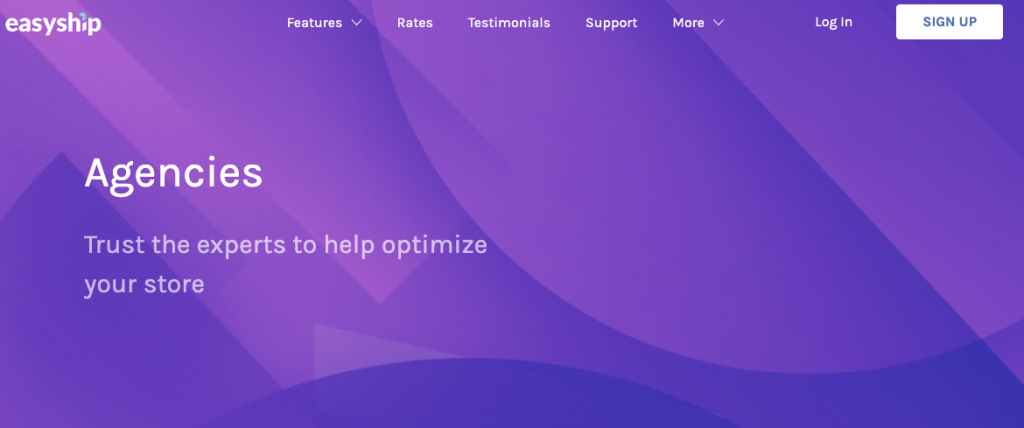 If you'd rather have experienced eCommerce developers help you make the most of your online store, you can leverage Easyship's agency partners.
Easyship works with information technology developers and web development agencies to help their users upgrade their online stores, market their products better, boost their conversion rates, and improve their overall store performance.
You can use these agencies:
Courier Partners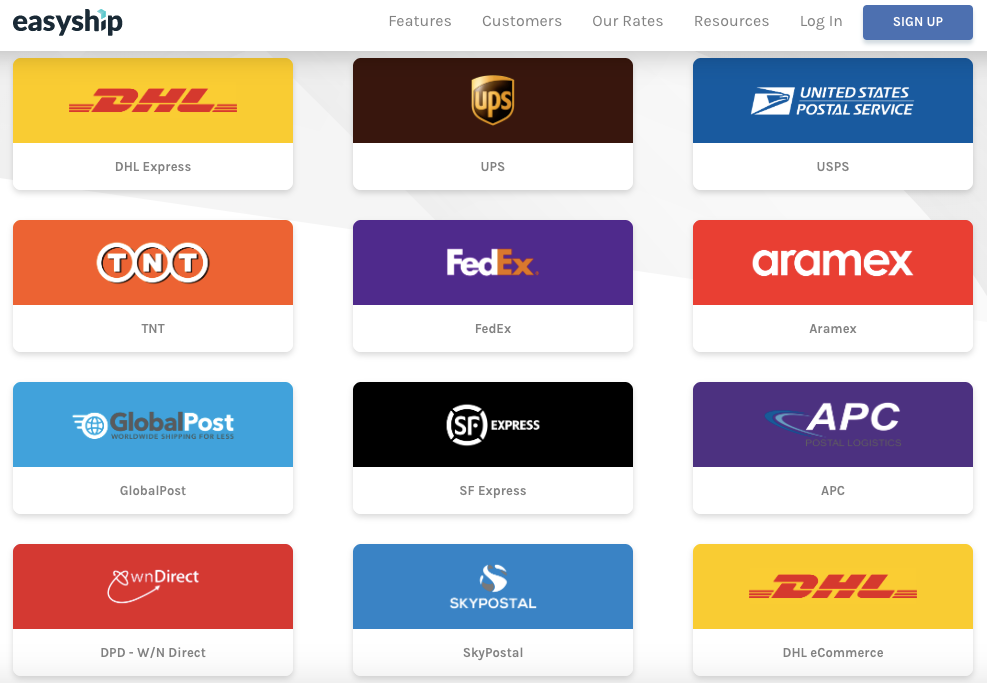 You can find courier services from the United States, Canada, Australia, Singapore, and Hong Kong on the Easyship platform.
From popular options like Easyship USPS, DHL, UPS, FedEx, and TNT, to lesser-known options, you will find what matches your needs.
Shoppers can save up to 70 percent on shipping costs using their preferred couriers.
Also Read: Ecommerce Emails Customers Love
Warehouses across the globe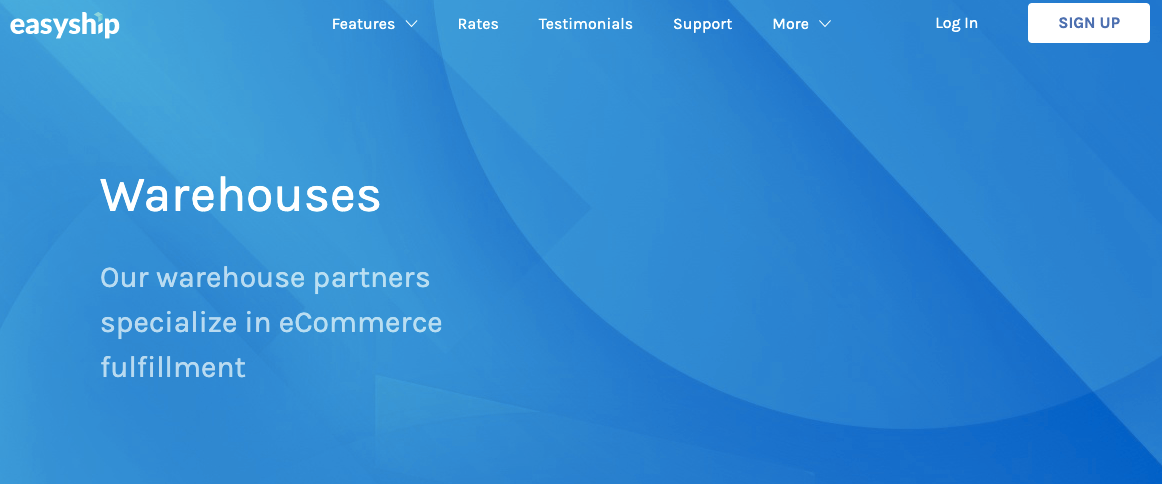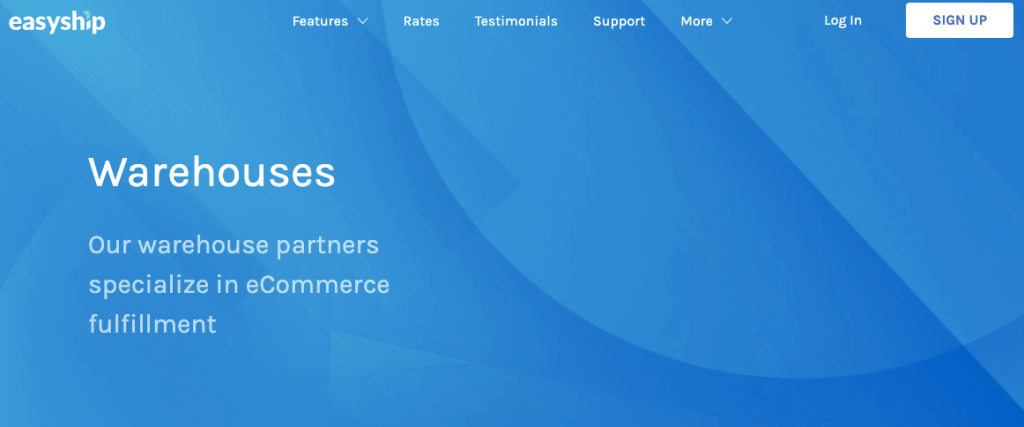 Easyship users can also leverage the platform's warehousing partners across four continents. Australia, Asia, Europe, and North America.
They help you store, pick, and pack your products.
Crowdfunding Services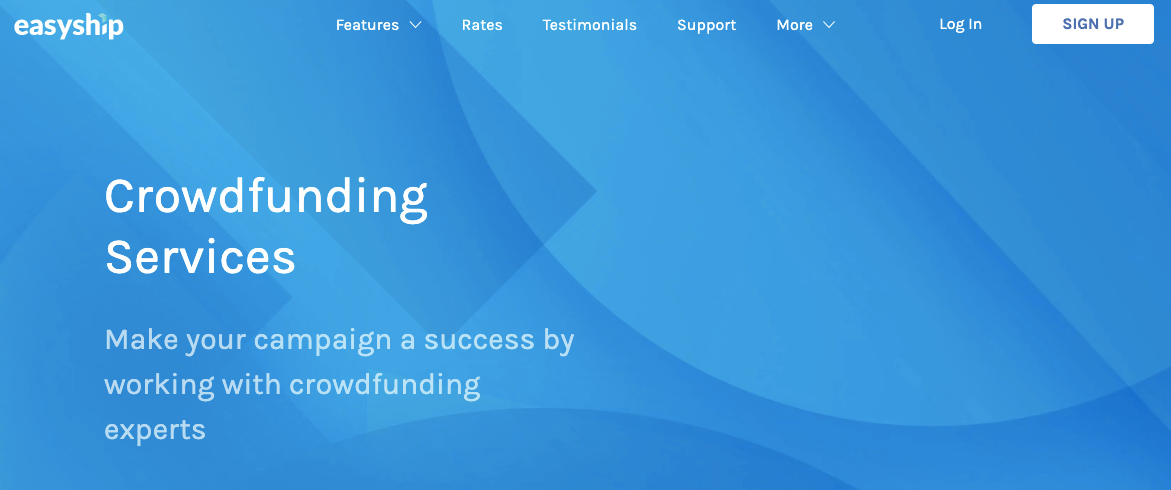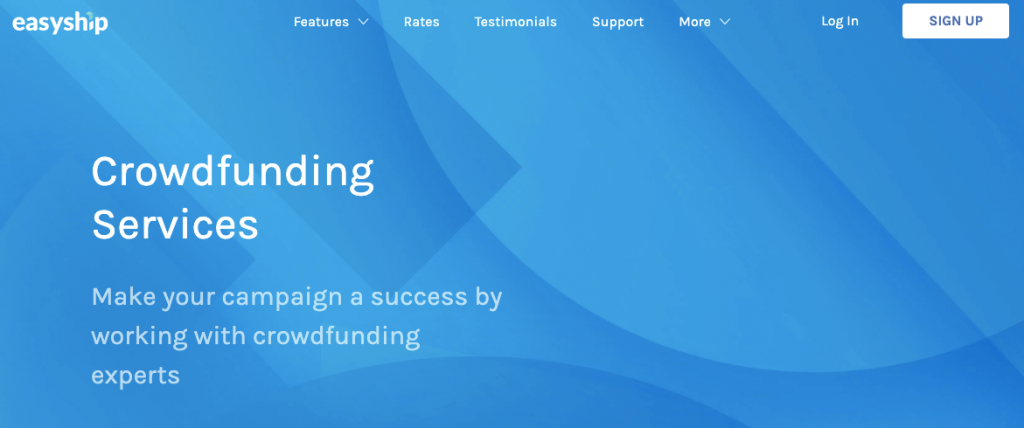 You can also integrate Easyship with eight crowdfunding platforms.
So if you use Backerkit, Kickstarter, Launchboom, Brinc, Indiegogo, Lemonlight, No Issue, or Joopio, you'd find Easyship helpful for shipping to your backers.
Other Services
It's easy to see that Easyship goes above and beyond to make its users successful.
They have other uncategorized partnerships with the Bridge Connection, Cornerstone Management Group, Blueprint, Garage Society, Instarem, and more.
These services help you extend the capabilities and reach of your eCommerce business.
How to Become a Partner
If you have a business and want to partner with Easyship, you can do that by filling out their form here.
Joining the Affiliate Program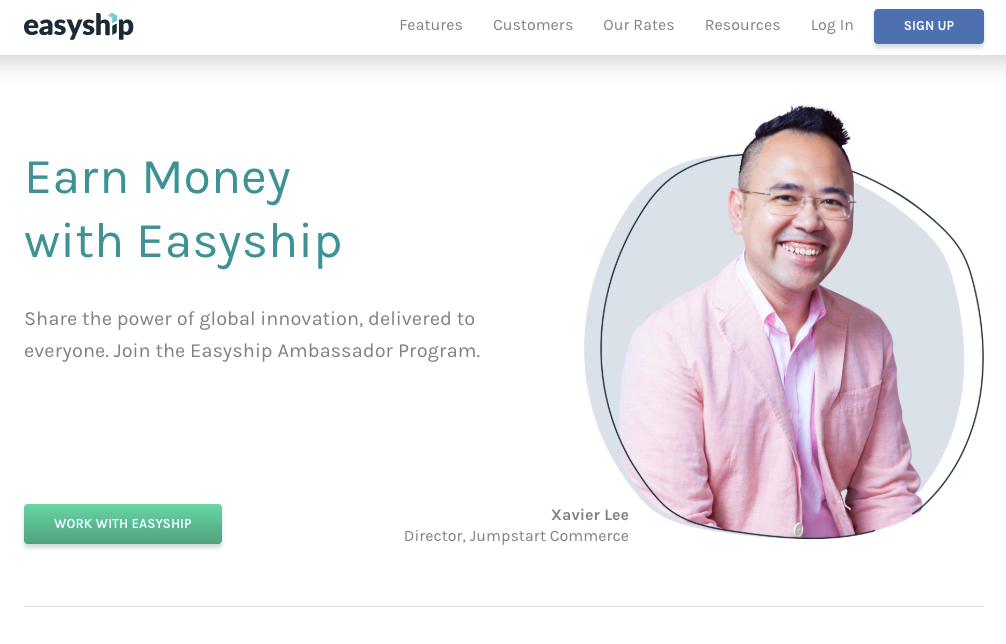 Easyship rewards affiliates to promote them. They let you get started in three easy steps.
Register
Promote them and generate sales for them
Get paid
They pay 2 percent on the net sales of merchants for the first year.
Easyship Pricing
Easyship pricing packages are as mentioned below.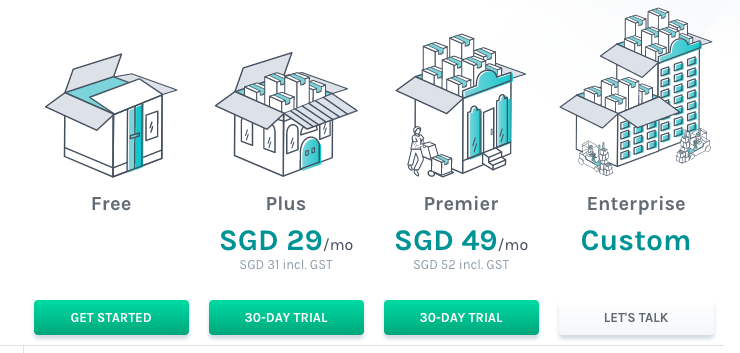 Free plan offers 500 shipments
Plus plan is priced at *SGD 29/month for 1500 shipments
Premier plan is at SGD 49/month for 2500 shipments
Enterprise plan is Custom and includes unlimited shipments
*SGD – Singapore dollar
Easyship cost turns 20% cheaper if you pay annually.
Easyship Promo Code
You can get $5.18 off on shipping rates using the following Easyship promo code.
CG72JS
These coupons usually have an expiry date but it makes sense to try them once.
Easyship Pros & Cons
You won't find many Easyship reviews talking about its pros and cons but we have listed them on our post.
Pros
Free to use on a pay-as-you-go basis
Easy to use and doesn't require coding
Multiple marketplaces and Open API
Integrates with multiple couriers
Real-time shipping rates for customers
Robust documentation and knowledgebase
Intuitive dashboard
Partnerships with warehouses across the globe
Works with crowdfunding platforms like Kickstarter, Indiegogo, and more
Responsive customer service
Cons
Doesn't integrate directly with Open Cart yet
Some users are having issues filling long addresses into its form fields
Wrap Up – Easyship Review
Overall, Easyship has proven to be an exceptional shipping solution for eCommerce stores and has lived up to their goal of removing the final barrier in eCommerce – shipping.
The platform's robust integrations and partnerships have made it easy for users to access the solutions they need to build their business.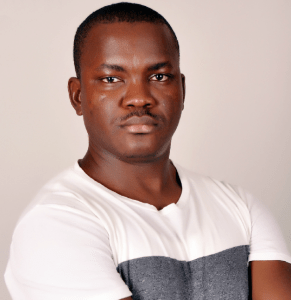 Author: Nicholas Godwin
Nicholas Godwin helps businesses tell profitable brand stories that their audiences love. He's worked on projects for Fortune 500 companies, global tech corporations and top consulting firms, from Bloomberg Beta, Accenture, PwC, and Deloitte to HP, Shell, and AT&T. Works with Mofluid these days.