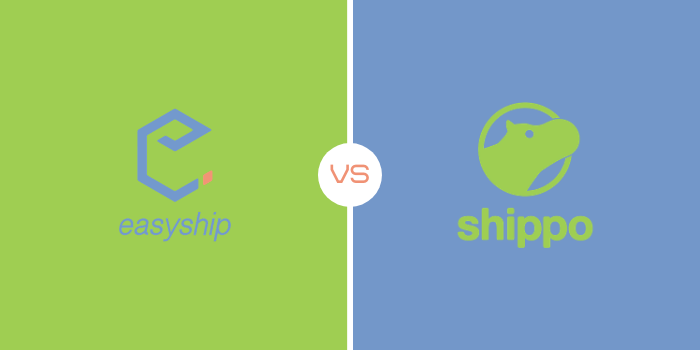 If you run an ecommerce store, there are several things that could be distracting and complex, but one of the most time-consuming parts of the business would be managing order fulfillment.
Besides launching marketing campaigns, you have orders to ship, plus make every effort to keep customers happy, so you need to remain focused.
According to a HubSpot survey, 28 percent of shoppers abandon carts because of high shipping costs.
Similarly, 60 percent of consumers prefer shopping on sites offering free shipping, which suggest that it isn't just a marketing ploy, but a true customer expectation.
If you're not offering it, then your competition will most likely give it to them.
When shipping costs are too high, 54 percent of consumers will likely cancel the order, while 75 percent won't pay any more than $10 for shipping.
Plus, if there's an order amount threshold to receiving free shipping, 24 percent of customers will likely buy more just because of the lure of "free shipping," in turn increasing your average order value.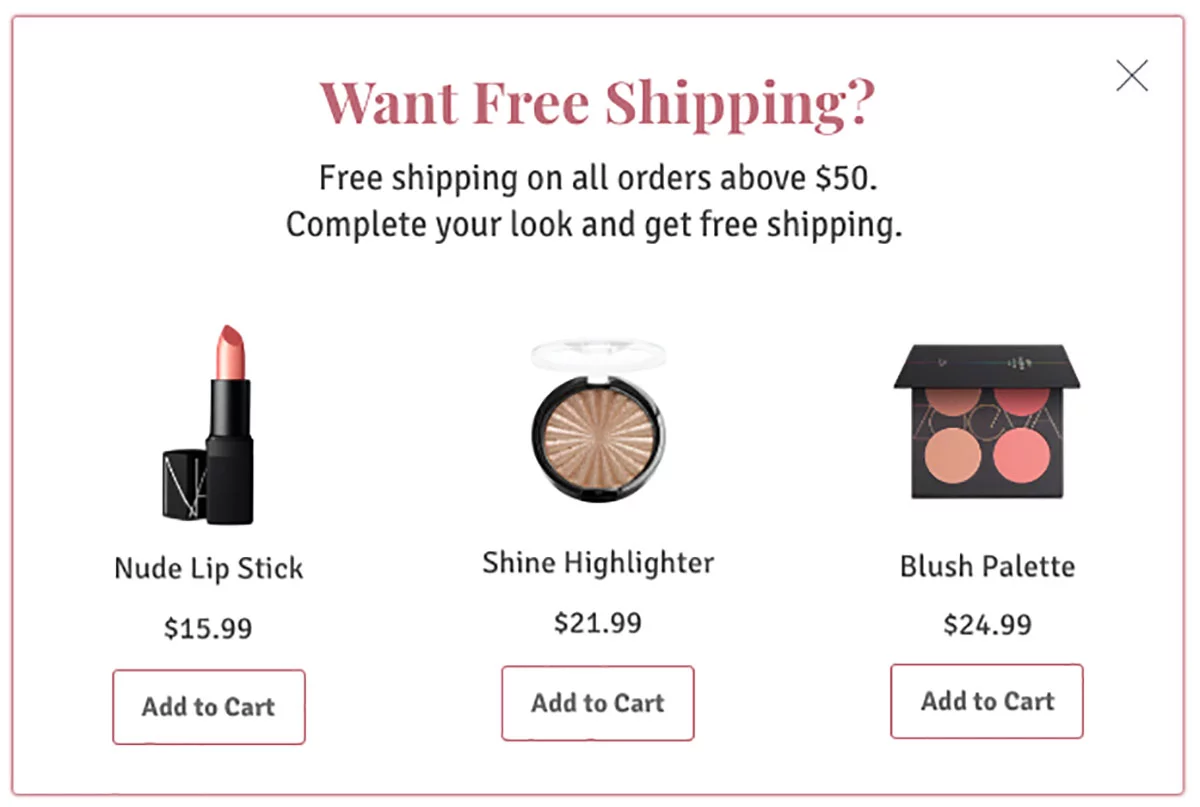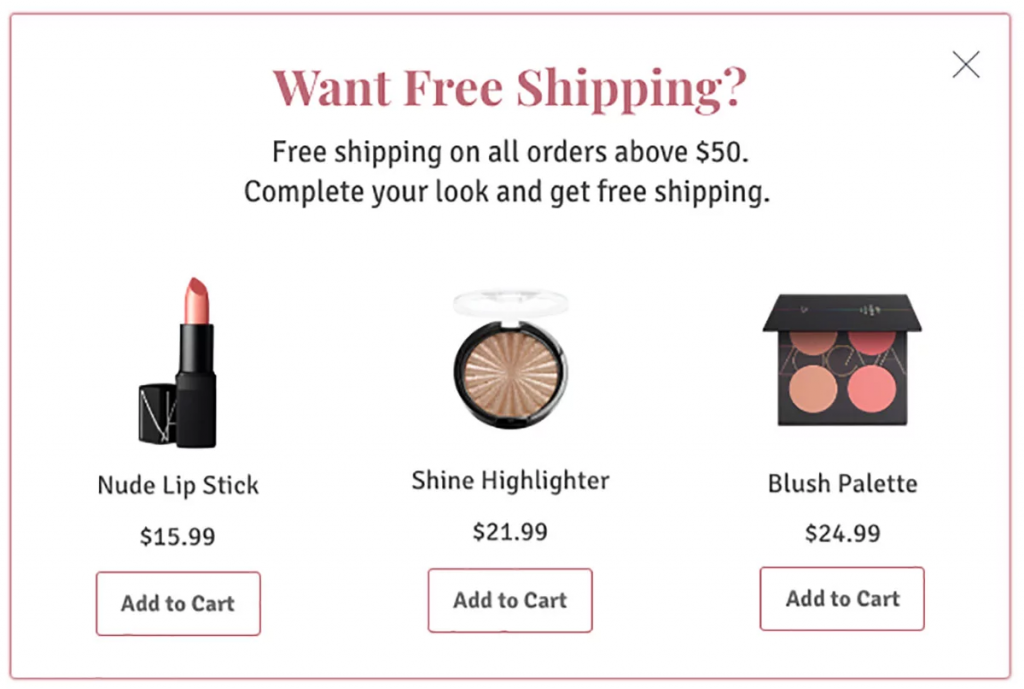 This is why it's important to find the lowest shipping rates available so the customer enjoys a less painful experience, especially if you're able to offer free shipping.
If you're looking for a reliable shipping partner for order fulfilment, you probably have experienced the time and effort it takes to contact multiple carriers and negotiate for better rates.
One of the easiest ways to reduce this inconvenience is by using an ecommerce shipping software solution that'll help you label your orders and ship them out to customers affordably.
There are several apps that can help you save money on the cost of shipping label purchases because ultimately, delivery is the final customer touchpoint on the buyer's journey.
This could also impact on your brand's reputation, so if it's not up to par, you could lose sales and have unhappy customers.
Two of the best are Easyship and Shippo.
This comparison guide will pit the two shipping software apps, Easyship vs Shippo against each other, looking at their features, pros, and cons, and ultimately pick a winner.
Also Read: Best Shipping Software For Ecommerce 
Shipping Software Benefits
Order management: You get the tools to manage orders by sorting, filtering, splitting multiple addresses, combining orders going to one address, batch order management, and dropshipping from one system.
Discounted rates: Discounts are easily enabled owing to the aggregate volume flowing via the shipping software and you get to enjoy these rates.
Integrations: You can integrate orders wherever you sell from and they'll automatically download to the shipping solution with order updates and tracking numbers posted back to the selling platform.
Browse and compare rates: Shipping software integration with major carriers means you can browse and compare rates across carriers, plus service options before making a decision.
Management of returns: You can generate return labels and keep customers happy because of timely returns management.
Automation and rule-setting: You can set rules and automate mechanical tasks and decisions, so all you do is just review, not repeat the same thing over and over again.
Tracking and customer communication: Tracking shipment in real-time with confirmations keeps customers informed and reduces any inbound queries.
Pick, pack, and label: Shipping software ensures error-free and efficient order fulfillment as it prints pick lists, brands the packing slips, and labels how you like them.
Reporting: You can get data across products, customers, items, carriers, locations, and more for better decision making.
International: Shipping software is global, offering pre-populated customs forms for you that handle any associated overseas shipping hassles.
What Is Easyship?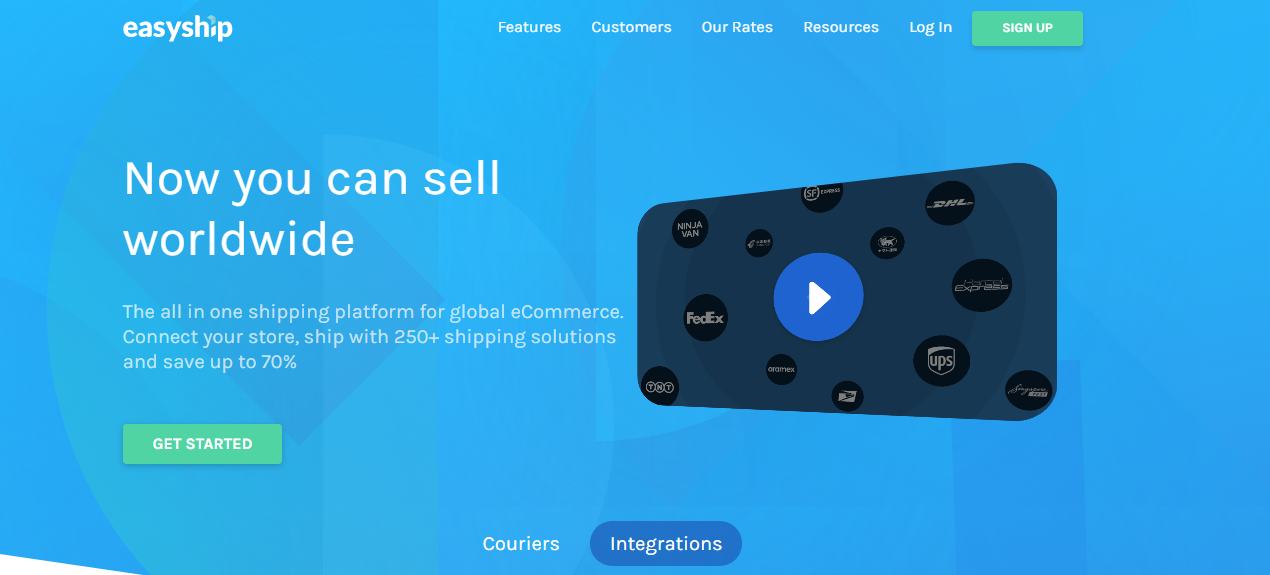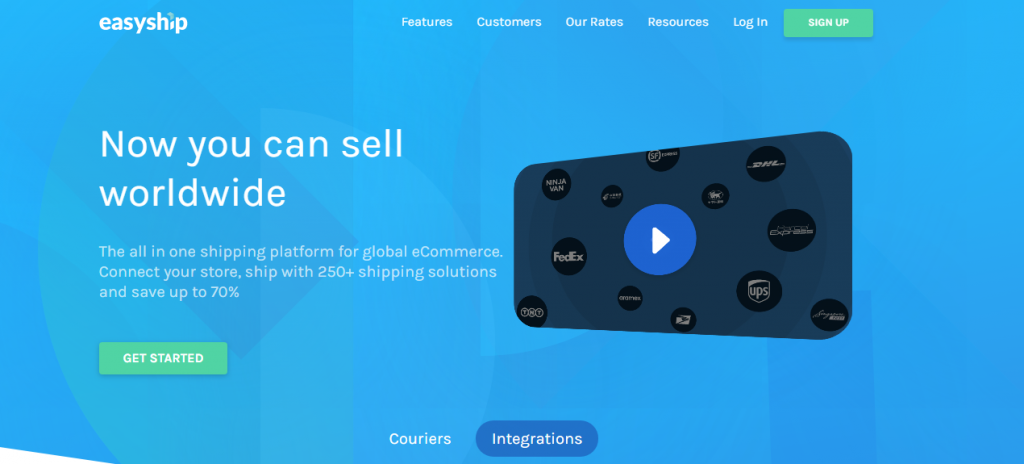 Easyship is shipping software that offers updated, cutting-edge and tailor-made solutions for ecommerce merchants and businesses that ship worldwide.
It's easy to use with clear documentation, a helpful community, and integration with several popular apps used in ecommerce.
Among its powerful features include Easyship tracking, labeling, and managing orders.
Its unique selling point though is that it makes for hassle-free shipping globally, and shows you the exact amount in terms of tax, VAT, GST, and other fees so the total shipping costs are clear to you and your customers.
As a world-leading cloud-based technology, this shipping software is user-centric such that it simplifies cross-border logistics for over 40,000 of its clients across the globe.
It provides exclusive rates for on-demand pickup requests and a dashboard from which you can track each shipment, all from leading couriers so they cover you from checkout to delivery.
Let's take a look at some of its features.
Also Read: Easyship Review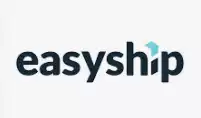 We earn a commission if you click this link and make a purchase at no additional cost to you.
Easyship Features
let's take a look at some of its features.
Easyship Shipping Management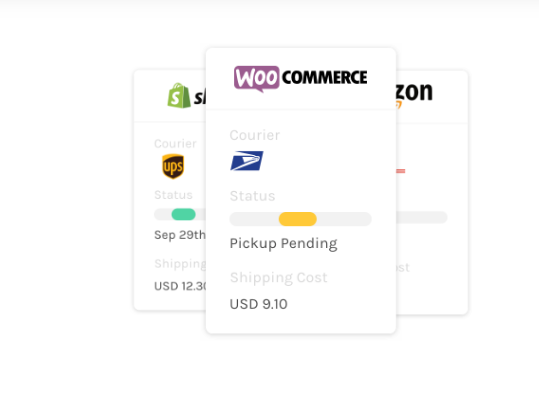 Easy ship lets you stay on top of all shipments, from order creation to customer delivery.
Through the dashboard, you can organize all the shipments' information and get full visibility on taxes, costs, and time of delivery.
Instant Update Tracking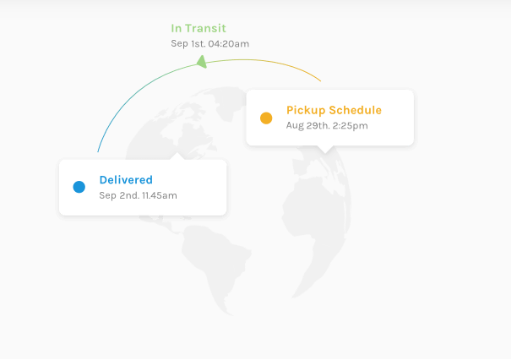 With Easyship, tracking updates from all couriers like DHL, UPS, or FedEx are instant.
You'll get tracking notifications from the dashboard, and you can monitor them in one place instead of several websites.
Shipping Automation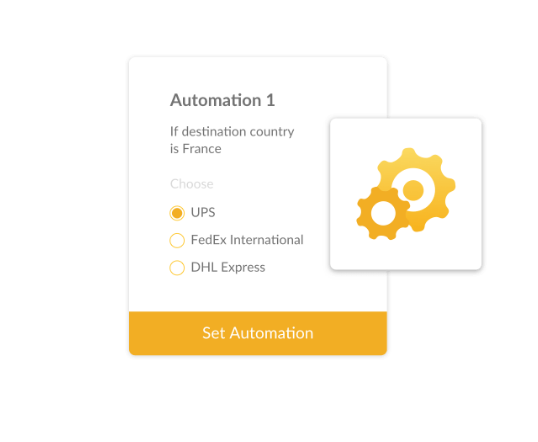 With Shipping Rules, you can customize your shipping preferences and save time on what you'd otherwise have done manually.
Set specific rules to select couriers based on the destination you're shipping to, product type, weight, and more.
Also Read: Best Tools For Ecommerce Business
Maintain Account Finances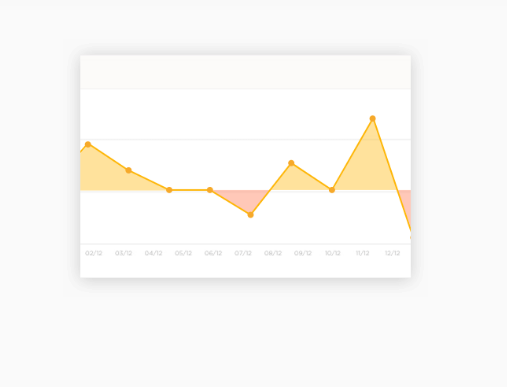 It's easy to maintain your shipping finances by downloading all receipts, invoices, and statements of transactions from the past, right from the dashboard.
Easyship Sharing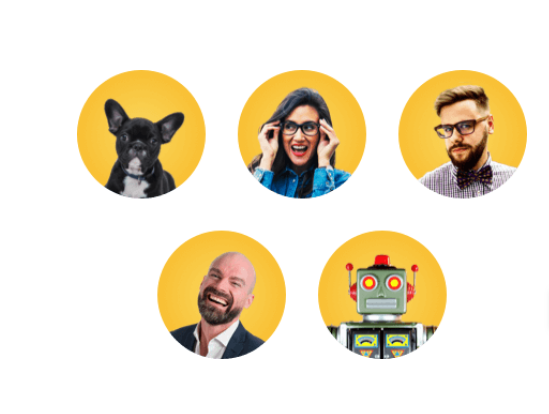 You can share Easyship with your team by inviting them to your company account and manage shipments even better.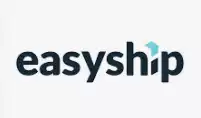 We earn a commission if you click this link and make a purchase at no additional cost to you.
Easyship 250+ Shipping Solutions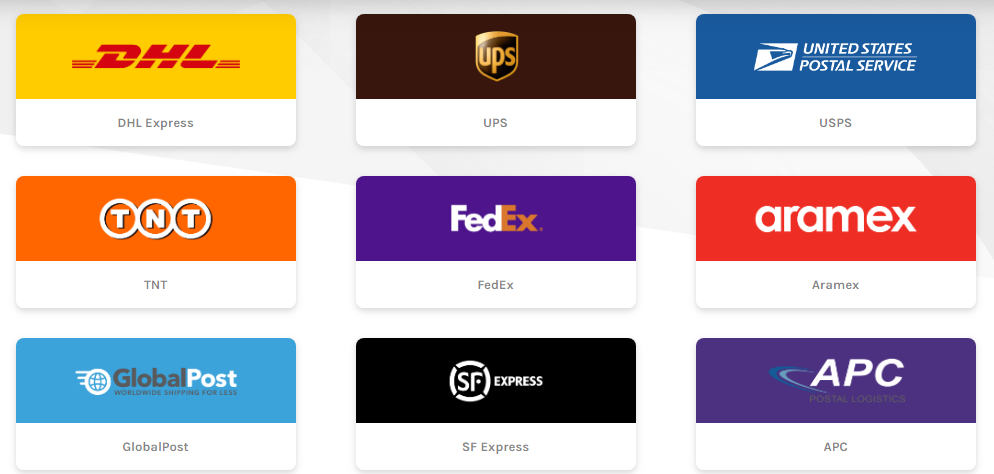 You can instantly compare shipping rates with Easyship from top couriers and save up to 70 percent on each.
The information you get to see includes delivery time, insurance, tracking event frequency, and the number of delivery attempts, among others.
Different methods of creating shipments
Easyship allows you to create shipments using three methods:
Single shipment, where you fill in your shipment details and request courier pickup from the dashboard.
File upload, where you upload a spreadsheet file that has the orders. This is useful if you have huge orders.
Sync your store, where you just connect your store and in one click, you can download all your orders.
Easyship Shipment Documentation
Easyship also lets you generate all the shipment documents you need for global shipping to avoid errors at customs.
These include shipping labels, shipping documents, commercial invoices, which are automatically generated, and much more.
Also Read: Easyship Vs Shipstation
Scheduling Courier Pickups
In just one click, you can schedule courier pickups online instead of doing it over the phone.
Simply choose the pickup time and location from your dashboard and
Easyship will schedule it for you.
Real-time Shipping Rates At Checkout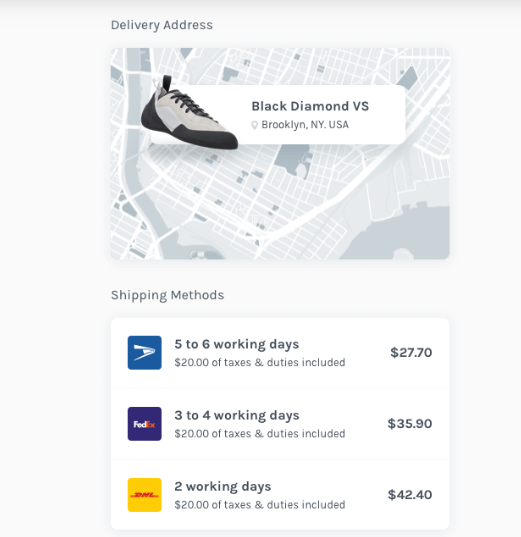 Easyship allows you to show your fastest, cheapest, and best value options for shipping at your online store's checkout.
You can also offer customers more shipping options for flexibility, so they can pick what they want.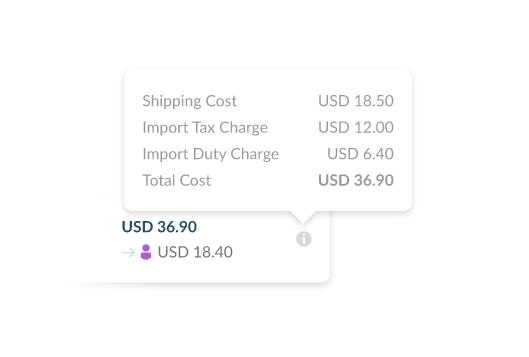 The real-time plugin for shipping rates does all this for you.
In turn, you get to increase conversions, have pre-filled custom documents for every country, increase revenues, and satisfy your customers.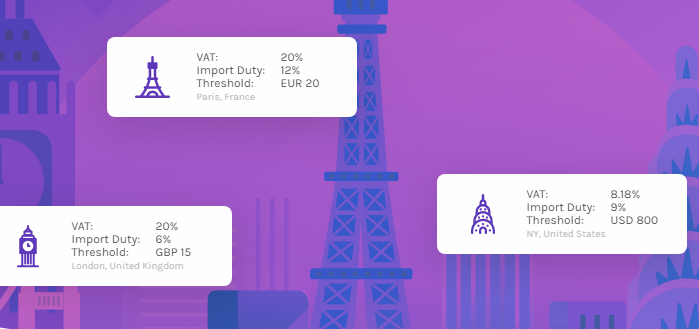 You also get full cost visibility by automatically calculating the best shipping options for over 100 shipping solutions in just seconds.
Easyship Integrations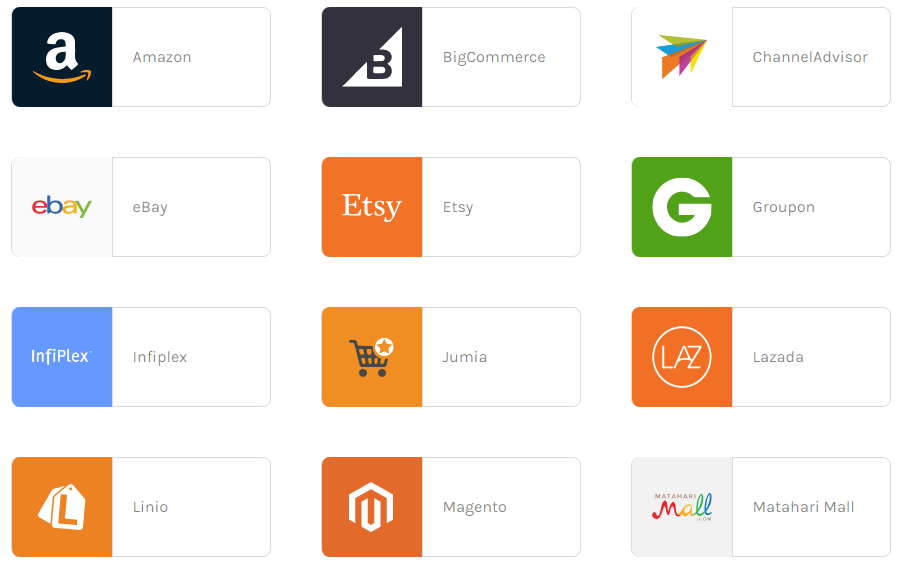 Easyship is compatible with and integrates with apps like Shopify, WooCommerce, Magento, BigCommerce, API, and many more.
Also Read: Ecommerce Traffic Woes – Resort To These Techniques
Easyship Pricing
Easyship pricing includes 4 plans –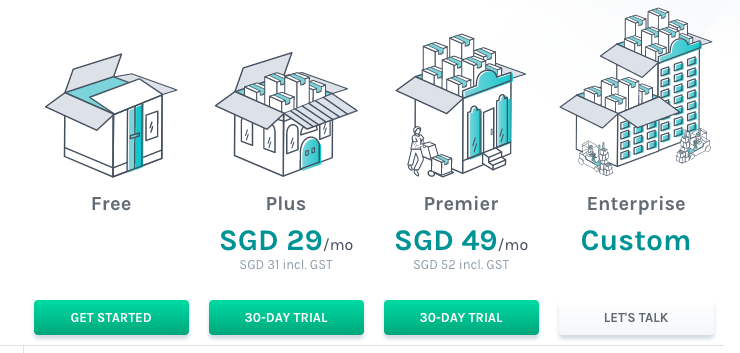 Free – 500 shipments
Plus – *SGD 29/month – 1500 shipments
Premier – SGD 49/month – 2500 shipments
Enterprise – Custom – Unlimited shipments
*SGD – Singapore dollar
If you pay annually, you can save upto 20%.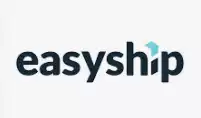 We earn a commission if you click this link and make a purchase at no additional cost to you.
Easyship Pros & Cons
Pros
Calculates taxes and costs for all countries automatically
Better visibility for customers
Helps increase conversions and revenues
Saves you more time as it handles the repetitive tasks by automating them
Free plan that offers as many as 500 shipments
Rich with features that are beneficial to sellers
No sign-up or subscription fees
Offers customers a variety of shipping rates and options to choose from
Instant notifications on tracking (real-time) from the dashboard
Only charges for services used
Multi-carrier solution with 250+ options
Cons
Limits you as to where shipments must originate from to a few countries
Requires annual Shopify plan or Advanced and/or Plus plans to let customers use real-time rates at checkout feature
What Is Shippo?


Now we get down to Shippo review.
This is a multi-carrier shipping software for ecommerce that's easy to use and has a growing developer community. Shippo is a paid software app unlike Easyship, which is free to use, but it has no subscription or monthly fees.
Its unique selling point is that you can print return labels free of charge for domestic shipments, and get billed only when they're used.
You can do this for international labels too, but you'd have to have a business account with a carrier that can import returns from different countries.
If you're outside US borders though, you can't benefit from its discounted rates. This means you have to use it only if you add your account information from DHL, UPS, or FedEx, and get the freedom to compare rates or print labels.
The benefits sellers can derive from Shippo include:
Faster and easier shipping thanks to a simple and scalable API platform
Easy and instant connection with most popular carrier service providers
Companies can tailor shipping processes based on their specs or requirements
Streamlines shipping processes
Delivers orders much faster
Customer satisfaction is unparalleled
Supports multiple carrier services without having to integrate them one by one, so you can connect preferred carriers, optimize shipments, and deliver shipments across the globe.
Shippo also ensures you don't worry about wrong delivery addresses as it validates addresses to check whether they're sent to a real and existing address.
This also helps you save on costs from wrong deliveries.
Your customers also get a complimentary email and tracking notifications so they can monitor the status and location of their shipments and the time of arrivals.
For high volume shippers, discounts are available, so you get to make significant savings to your business.
Shippo Features
There are several features Shippo offers that'll make your daily ecommerce business tasks a lot easier, and save you money and time.
You would not find many Shippo reviews on the internet that cover all the features but we have listed them below for you.
Also Read: Magento vs Shopify: Best Ecommerce Platform Review
Shippo Discounted Rates & Insurance
Shippo offers you discounts on shipping labels with DHL (for US-outbound shipments) and the USPS.
You can also purchase insurance from their admin and find them in their documentation for ease of reference.
Shippo Shipment Tracking
With Shippo, you get the estimated time of arrival displaying the origin of the shipment and the destinations.
Shippo Customer Relation Management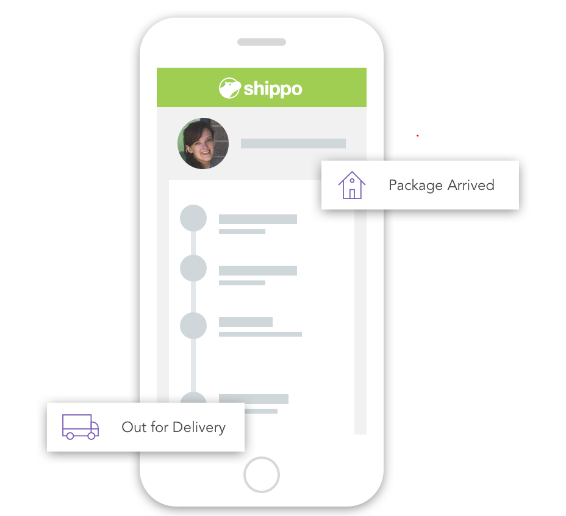 Your customers will get notifications via email about the estimated time of arrivals when their products ship.
Shippo Automatic Syncing
Shippo syncs orders automatically as it connects to ecommerce and marketplaces, and also tracks numbers between platforms, so you can manage everything from one admin console.
Shippo Real-time Shipping Rates
Integrations with multiple shipping carriers in Shippo give you updated and real-time shipping rates.
It also integrates with ecommerce apps, marketplaces, and payment gateways.
Shippo Built-in Address Validation
Shippo also cross-checks the addresses of your customers to ensure they're real and existing, and this validation is included for free with all US shipments.
Shippo 99.9 Percent Uptime
Shippo offers 99.9 percent uptime service level agreement so you're guaranteed they won't have any downtime while your goods are en-route, and they'll always be online for you.
Shippo Integrations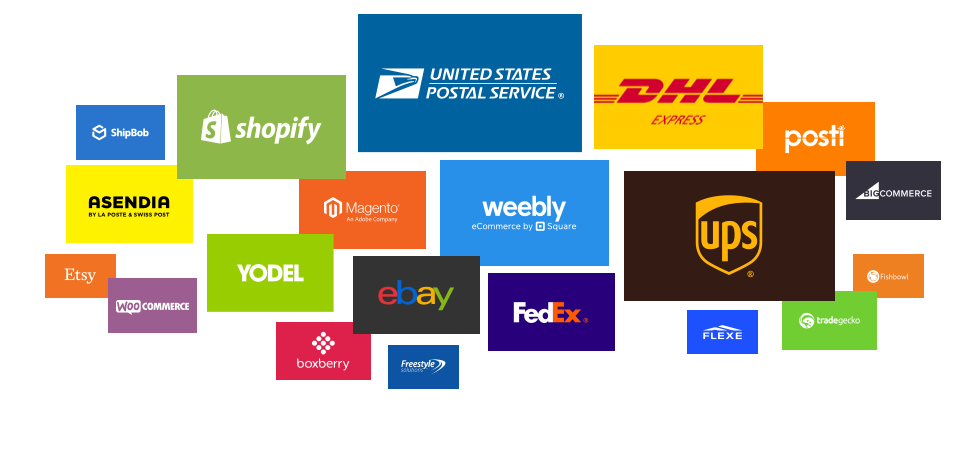 Shippo offers integrations with multiple carriers, payment gateways, and other ecommerce apps that you can use and/or add to your own carrier account if you wish to.
Shippo Label Printing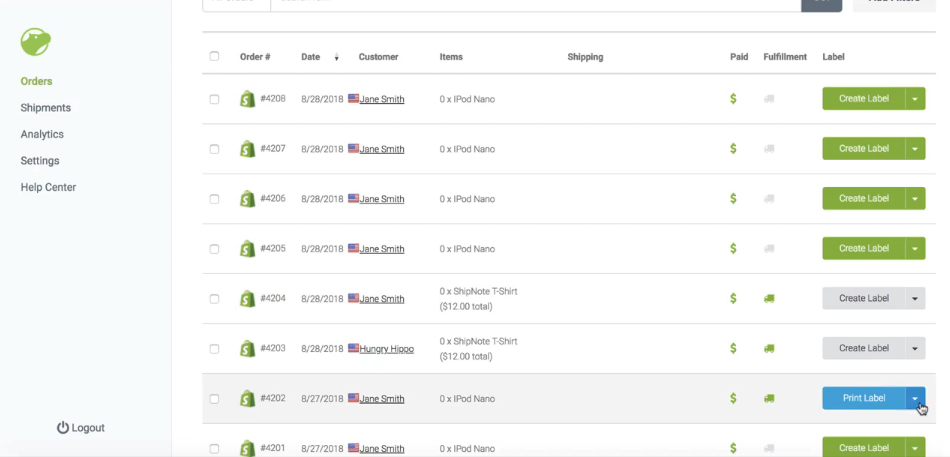 With Shippo, you can use batch label printing for up to 100 labels at once.
However, this is only for batch print labels on packages of similar dimensions.
It also offers scan-based return labels on your shipments, which you only pay for when they're used. International customs forms are also available for you to print for overseas shipments.
Shippo Reports & Analytics
Shippo offers built-in analytics and you can pick a date range, see purchased labels, average package price, and total costs spent on shipping.
The latter doesn't include surcharges, subscription fees, tracking, or address validation costs.
Shippo Customer Support
Shippo offers custom reports for easier contacting and quick responses.
You can reach customer support via the support center, a web ticket or email, phone support (though limited), API documentation, or read their blog for more shipping articles and product announcements.
Shippo Pricing
Shippo pricing includes three paid plans: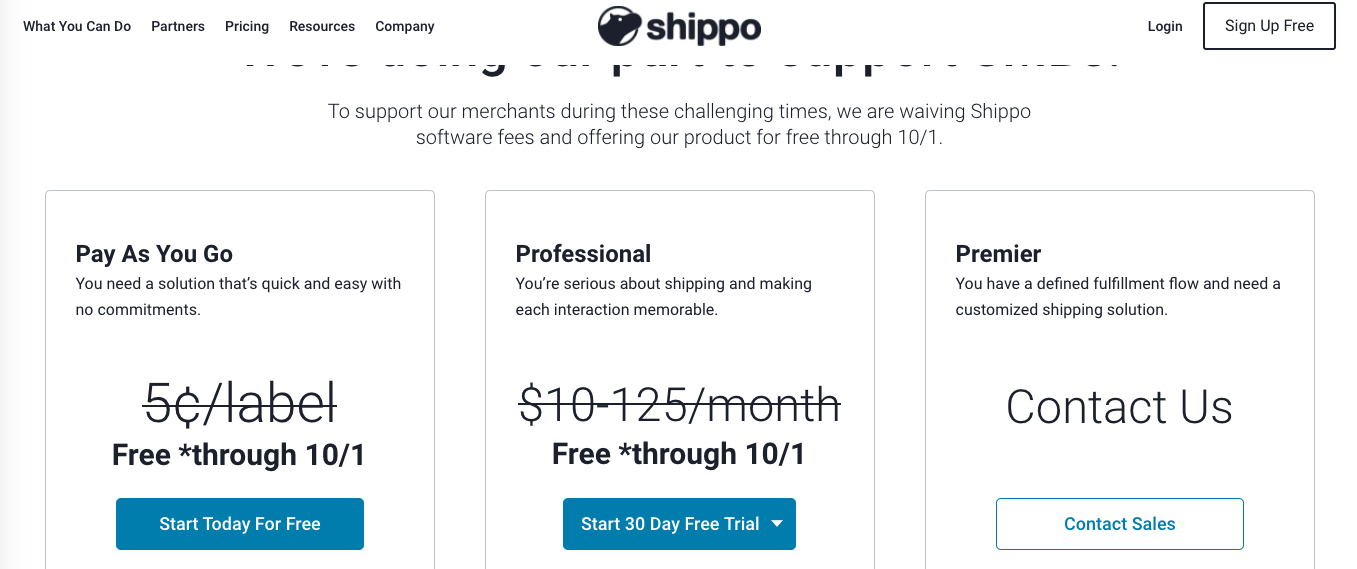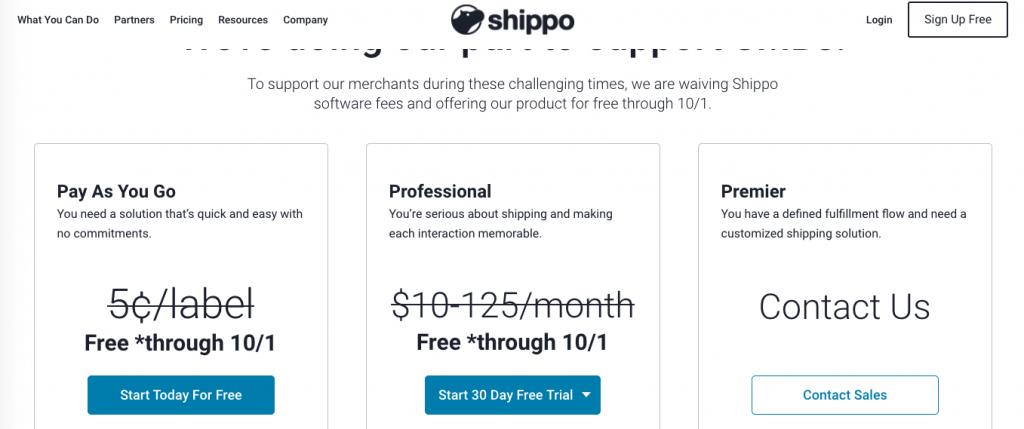 Pay As You Go – 5 cents per label. Free for now.
Professional – $10-25 a month. Free for now.
Premier – custom pricing
To support merchants at the time of COVID, they are offering the product for free until 10/1.
Shippo Pros & Cons
Pros
Guaranteed 99.9 percent uptime SLA
Maintained and complete documentation
Multilingual libraries
White labeling available or branded
You can use your own carrier account or Shippo's
Automatic order syncing from storefront
Integration with multiple marketplaces, payment gateways, and platforms
International support
Scan-based return labels available
Several channels for customer support
Easy to compare shipping prices on the platform
Cons
Paid service
May be lacking ease of use on mobile
Limited customer support on phone
Also Read: Bigcommerce Review – Best Ecommerce Platform
Final Thoughts – Shippo Vs Easyship
So we come to the conclusion of our Shippo Vs Easyship comparison. We'll have to pick a winner.
However, it is not as easy because they both have their special selling points and strengths.
However, if we had to pick a favorite from the two, we'd go with Easyship.
It's easy to use and free for 500 shipments. They may not be everywhere in terms of where you can use the app, but you can still use them to ship orders from specific and strategic locations like the U.S. and others, to any country across the globe.
Easyship also simplifies international shipping by offering a calculator you can use to determine tax and duty costs, plus it generates the paperwork you need for customs.
Overall, it's a great app that can be useful to small ecommerce businesses ready to start international shipping.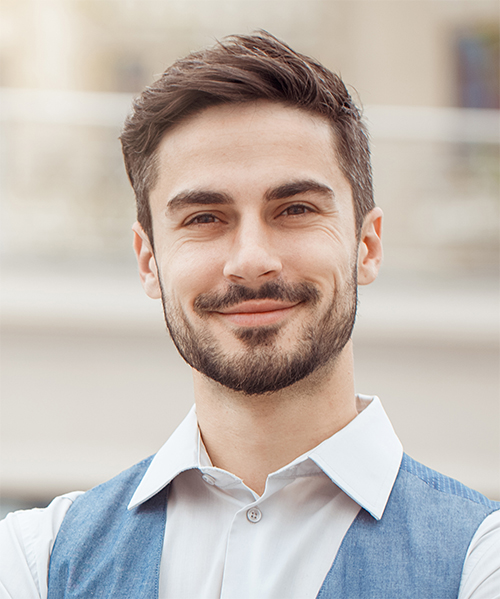 Author: Scott Macarthur
Scott L. Macarthur is a marketing consultant and an online author. He is mostly engaged in providing his expertise to startups and SMBs.