The internet, otherwise known as a virtual global village is open to several entrepreneurs, merchants, and online retailers alike to sell their products online.
Likewise, several internet users are more than willing to make online purchases now more than ever. In fact, there were about 1.92 billion online buyers last year.
While there are several profitable eCommerce models that online retailers can venture into, dropshipping remains the top because it requires minimal efforts.
Dropshipping can be seen as a passive business model. Online retailers do not have to manufacture the goods they sell or store them in a warehouse.
In fact, retailers simply purchase products from suppliers on behalf of their customers with an increased price to make a profit.
All you have to do is to advertise the suppliers/manufacturer's goods on your website, collect customer orders, and then forward them to the supplier for order fulfillment.
That way, you can earn more money by simply forwarding orders from your customers to the supplier without the need for warehousing.
If you intend to venture into dropshipping business, it will help if you make use of drop shipping companies to eliminate the challenges involved in dropshipping.
Thankfully, Worldwide Brands and Doba are notable dropshipping solutions in the eCommerce industry.
Hence, in this post, we will compare Worldwide Brands vs Doba so we can identify the winner of the tussle.
What Is Worldwide Brands?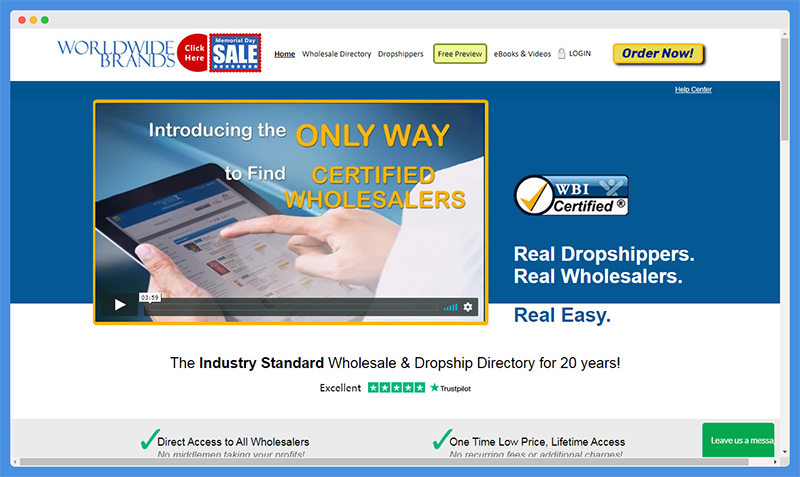 Worldwide Brands is an online directory of wholesale distributors. Chris Malta founded worldwide Brands in 1999 although the company was officially registered in 2001.
This platform provides dropshippers with access to the best quality wholesale suppliers to help them get the best quality products for their dropshipping business.
The Worldwide Brands online directory is a broad one, making it one of the largest wholesale distributor directory on the internet.
Supplier data is updated weekly by the company's research team who are always on the lookout for new products and suppliers.
The process mainly involves attending industry-leading tradeshows and engaging in direct negotiations with product manufacturers.
With Worldwide Brands, the middleman is eliminated so that online retailers can source products directly from the manufacturers. In fact, all wholesalers featured on Worldwide Brands are certified, and they are top-level suppliers.
Also Read: Worldwide Brands Review – Best Way To Find Genuine Wholesalers
What Is Doba?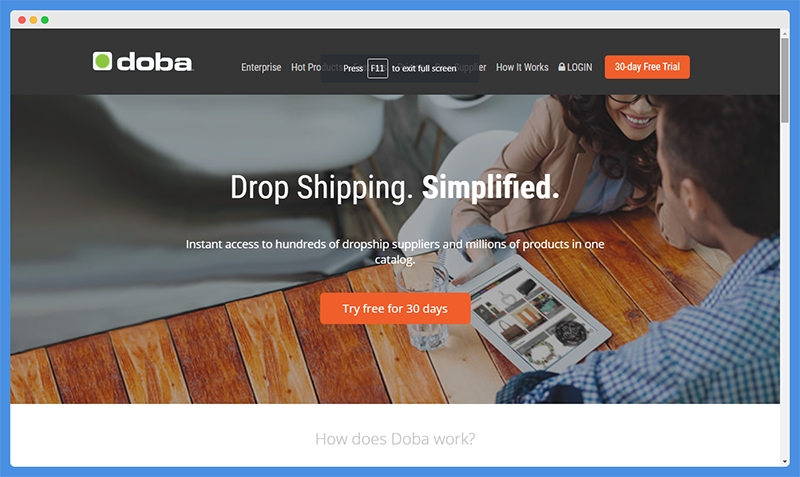 Doba is an online platform that allows online retailers to source for manufacturers, wholesale distributors, and suppliers.
Doba was founded by three individuals, Jeremy Hanks, Brandon Williams, and David Gray, in the year 2002. The company's headquarters is located in Utah in the United States.
According to its founders, Doba was launched to help product suppliers and retailers alike.
At the same time, they enable suppliers to sell their products, and they also provide retailers with easy access to suppliers.
The platform features a database with millions of wholesale products across a variety of niches, which is updated regularly.
With Doba, the entire dropshipping process is automated. Moreover, Doba handles orders from suppliers on your behalf while purchased products are sent directly from the suppliers to your customers.
That way, you don't have to worry about situations like refunds, returns, and the like.
With advanced search capabilities, you can source for the right products and suppliers in your eCommerce niche.
Related: Doba Review
Registration Process
Worldwide Brands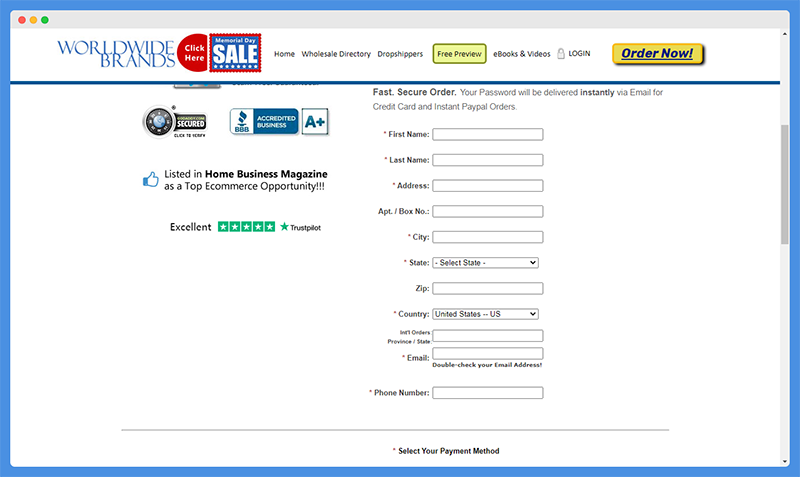 To get started on Worldwide Brands, you need to sign up by making payment. Hence, you should fill in the necessary details in the signup form and then enter your payment details as well.
It takes about 60 seconds for a new registration to be processed. Afterward, you will receive an email containing your account password.
Once you receive the account password, WorldwideBrands login can be done.
Doba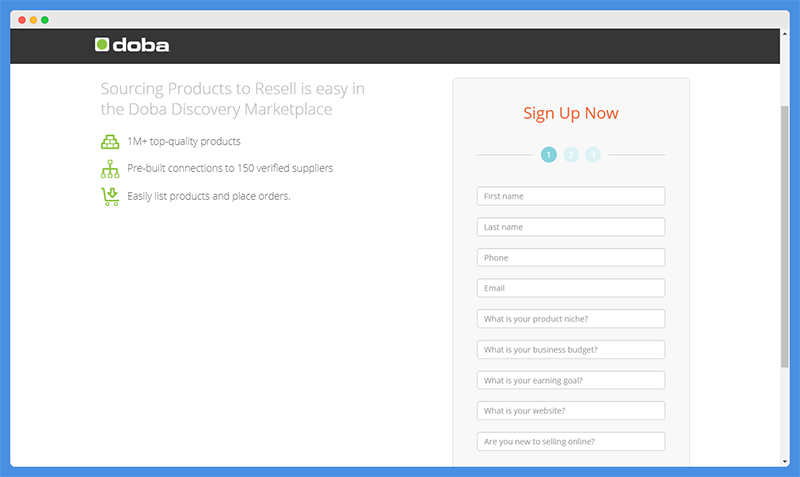 New Doba users need to undergo a 3-step registration procedure. Aside from personal details, you should provide information about your business, such as your business niche, website, earning goals, and business goals.
The 3rd step of getting started requires that you supply your credit card details.
After completing the registration process, an activation mail will be sent to your registered email.
Activate your account, log in, and start using the platform. Nonetheless, you can start with a free trial after which you will be charged.
Verdict
None of the two platforms makes registration difficult, so there's no winner. However, Doba facilitates free trial which gives it an edge over Worldwide Brands.
Explore: Salehoo vs Doba
Market Research Tool
Worldwide Brands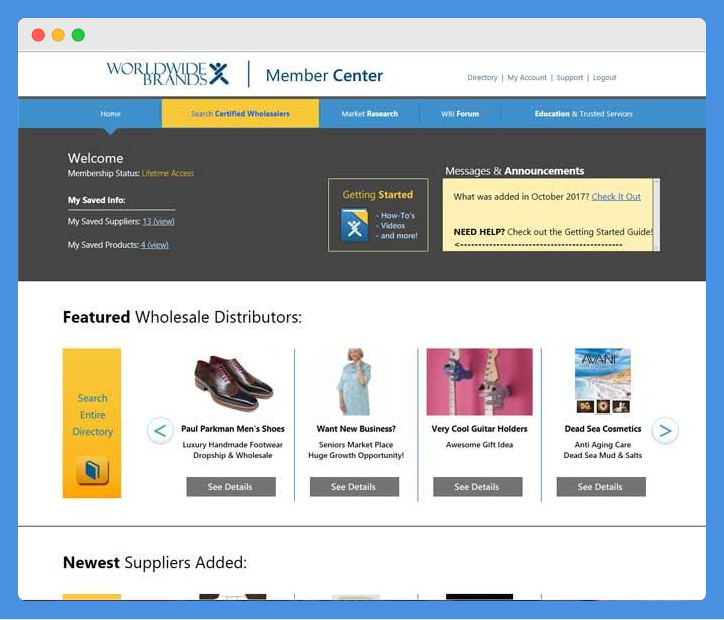 Worldwide Brands incorporates a dedicated market research tool on its platform. It allows users to research and pull results from Amazon, Google, and eBay.
You can compare your dropshipping store with what is obtainable on these platforms. Also, the market research tool provides insight into auction pricing and retail pricing.
To use it, you just need to enter search terms for your targeted products. The market research tool is separated from the directory search option, so results are generated quicker.
Doba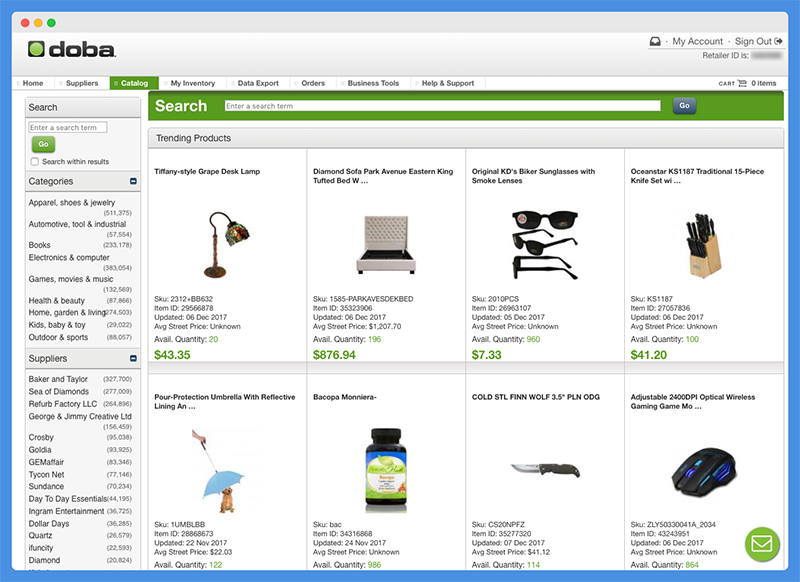 Doba features a product finding technology that allows users to search the market for the right products. You can filter and sort options to ensure that only the best results are delivered.
Likewise, you can search the market for products by their price, country, content, quantity, ship times, and more.
In addition, you can export the search results onto various eCommerce platforms; about a hundred of them. This includes the likes of Shopify, Amazon, eBay, Magento, BigCommerce, etc.
Verdict
Due to its support for search results export, as well as better filter and sorting options, Doba is the best platform out of the two for market research.
Number Of Products
Worldwide Brands
Worldwide Brands has been around for more than 20 years, so its database has a massive amount of products. More than 16 million certified wholesale products are available on Worldwide Brands.
All of the products available on Worldwide Brands are from 100 percent certified wholesalers, so there's less scam risk.
As mentioned earlier, the Worldwide Brands research team updates the product list weekly, so the number of products is ever-increasing.
Their product database contains products of various categories which are mostly from Amazon and eBay.
Doba
The number of products on Doba is more than 1.6 million, more to say, close to 2 million products.
These products are drawn from different product categories, while the major ones include: apparel, entertainment, health, automotive, books, electronics, home, kids, and sports.
Conversely, Doba allows suppliers to register and list their products on the database, so the number of products is expanding.
However, your subscribed plan determines the number of products you can access on Doba, but all pricing plans facilitate access to more than 1 million products.
Verdict
Clearly, Worldwide Brands has far more products than Doba, so it is the winner of this round.
Hot Products
Worldwide Brands
Although Worldwide Brands does not directly feature a tool that lists out hot selling products, you can discover hot products in your niche by using the Market Research tool.
This can be achieved by looking at the number of customers searching for the products, how well they will sell, how many sellers are currently selling the products.
Besides, Worldwide Brands also supports instant import buys so you can source for the hottest products just as they arrive.
Also Read: Top Dropship Suppliers To Boost Sales
Doba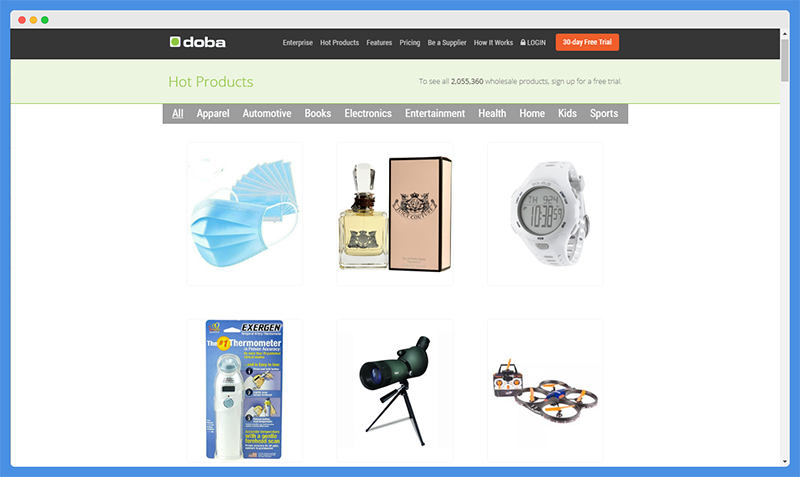 Unlike Worldwide Brands, Doba has a page for hot products featured on the main menu, so you may not have to log in before accessing it. The 'Hot Products' menu groups the best selling products based on their categories.
You can either view overall hot products from all categories or select individual categories to see the trending products.
From the Hot List results, you can directly buy products by clicking on Order Now, or you can add them to your inventory.
Verdict
If you need to discover hot products in your niche, Doba is the best option to use as it lists them out directly.
Certified Suppliers
Worldwide Brands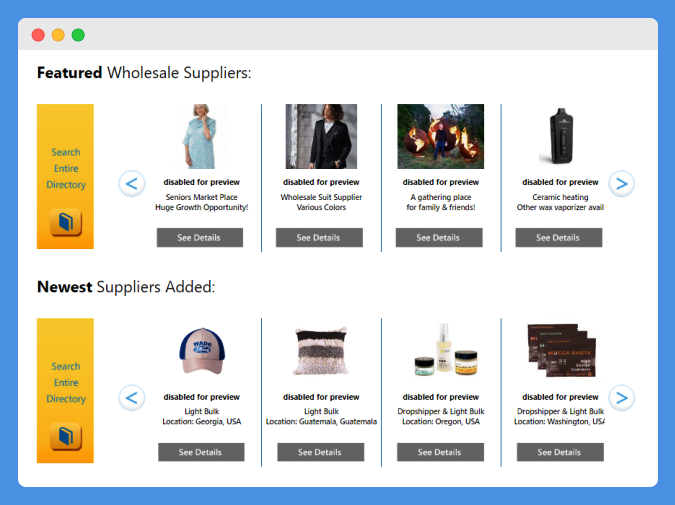 Worldwide Brands is primarily a directory of wholesale distributors, and there are thousands of suppliers in its directory. This includes local (within the US) and international (outside the US) suppliers.
The platform mainly targets top-level suppliers and bulk wholesalers. All suppliers listed on the directory carry the Worldwide Brands seal which means they have been 100 percent certified to supply quality products and services.
Retail chains also trust this seal and Worldwide Brands goes the extra mile to ensure that their suppliers have authorized factories.
Doba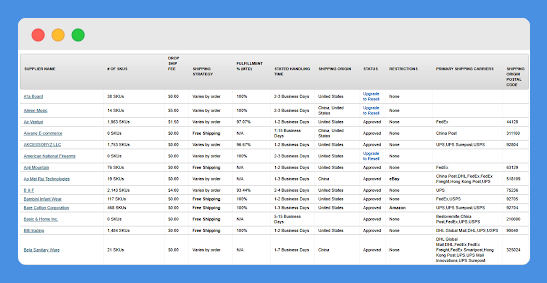 In Doba's supplier directory, there are about 300 suppliers. These suppliers cover various product categories, and they supply on different online marketplaces, including Amazon, PeSA, and eBay.
Interestingly, Doba ensures that dropshippers patronize only the best suppliers by providing Supplier Scorecards.
These scorecards contain detailed performance data of these suppliers. You get information such as fulfillment rates, shipping options, return policies, etc.
Verdict
Just like the number of products, Worldwide Brands completely floors Doba with far more supplier numbers.
Support For Dropshipping & Wholesale
Worldwide Brands
Worldwide Brands incorporates several useful features that facilitate dropshipping.
However, Worldwide Brands functions by providing dropshippers with a directory for certified suppliers without the need for middlemen services.
Nonetheless, Worldwide Brands ensures that suppliers are willing to sell products to retailers at wholesale prices.
They accept only wholesale suppliers who sell in small bulk quantities. The drop shipper will need to contact the suppliers themselves, make purchases, and organize the shipping process.
Doba
The entire dropshipping process on Doba involves the suppliers, Doba, the retailers, and the customers. Suppliers list their products on the Doba platform so that online retailers can purchase them upon request from their customers.
However, the purchased product is sent directly from the supplier to the customer; it doesn't reach Doba or the retailer.
Instead, Doba acts as the middle-man in the transactions. Suppliers list products using Doba wholesale prices, while retailers can re-list them on their shopping platform at retail prices.
Verdict
Doba offers better dropshipping support to dropshippers by acting as a middleman.
That way, the business risk is not entirely on the drop shipper. On the other hand, Worldwide Brands connect retailers directly to suppliers with no middleman.
Inventory Management
Worldwide Brands
Worldwide Brands does not facilitate inventory management. As mentioned earlier, the platform eliminates the need for middlemen and also does not act as one itself. Business is solely between the dropshippers and the suppliers.
How the goods are paid for and shipped is discussed and managed by these two parties; hence, Worldwide Brands offers no supervision for inventory monitory.
Doba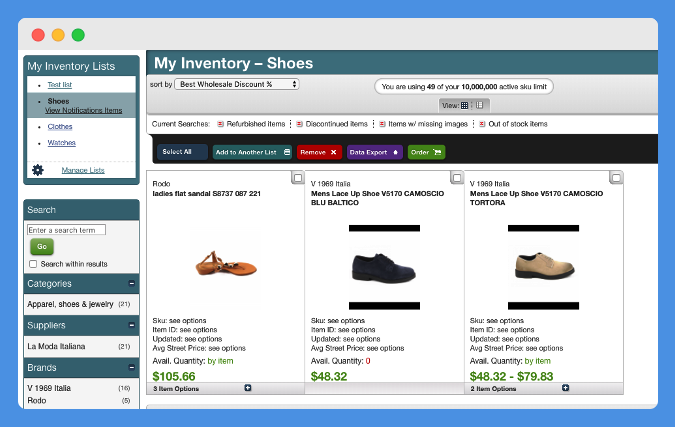 Unlike Worldwide Brands, Doba incorporates inventory management technology. It allows dropshippers to create inventory lists for better product organization.
You can sort the inventory lists by using different factors such as niche, selling channel, product count, pricepoint, etc.
However, the product inventory system featured on Doba is a virtual one as you do not order the goods and store them in a warehouse.
Instead, the proactive technology keeps you updated when there is any price or threshold change.
Verdict
Due to the absence of inventory management functionality, Worldwide Brands loses in this round.
Explore: Best Dropshipping Niches
Profitability
Worldwide Brands
Worldwide Brands allows dropshippers to make profits by providing a directory of certified suppliers. Dropshippers are provided with access to light bulk wholesalers, large volume wholesalers, liquidation deals, and instant import buys.
Since the dropshippers will be doing business directly with the suppliers, the cost of middlemen services is eliminated to help save costs.
Also, the platform ensures that all suppliers list products using factory-direct wholesale prices. That way, products will be purchased at the best possible prices.
Doba
From the Doba product list, dropshippers can search for several listed products with wholesale prices. On the other hand, they can list these products on their online store using retail prices to maximize profit.
Doba interacts with the suppliers on behalf of the retailers, so the risk is shared.
Likewise, all Doba suppliers are required to pay a 3% credit allowance for the handling of return requests. With their support for inventory management, retailers can sell more products with less risk.
Verdict
Access to wholesale suppliers on both platforms encourages profitability, so it's a draw.
Order Fulfillment
Worldwide Brands
Before suppliers are certified on Worldwide Brands, they are first confirmed to have high fulfillment rates.
Not to mention, dropshippers connect directly with suppliers on the platform, so Worldwide Brands does not engage in the order fulfillment process.
Also, the mode of handling returns differs from supplier to supplier as each supplier has its policy.
Doba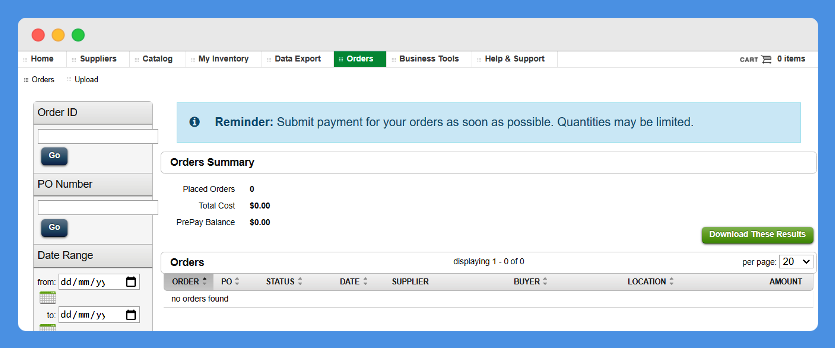 Order fulfillment on Doba is part responsibility of the suppliers and Doba itself. Once your customers pay for products, you can order them by making payment to Doba.
Doba, in turn, makes payment to the supplier who then gets the products ready for shipping. Interestingly, Doba requires a 97 percent fulfillment rate from all suppliers.
Verdict
Doba sharing order fulfillment responsibility with suppliers makes it the winner in this category.
Product Shipping
Worldwide Brands
The majority of suppliers listed on the Worldwide Brands platform facilitates personalized branding.
Also, they accept blind drop shipping. The amount to be paid for shipping will be determined by the supplier which is usually paid when making product payments.
Doba
Several Doba suppliers support blind shipment, and some of them support branding.
That way, your customers won't be aware of the wholesale price despite the goods coming directly from the suppliers.
Also, the products are shipped on Doba's account, so shipping is not the responsibility of the online retailer or drop shipper. You can set up tracking numbers for your customers to track the shipment using the Doba API.
Verdict
Shipping on Worldwide Brands and Doba depends entirely on the suppliers; it is about the same.
Report And Analytics
Worldwide Brands
Worldwide Brands is a supplier directory, so there's no featured analytics tool. For your online store, you should utilize tools like Google Analytics to monitor your sales performance and get reports.
Doba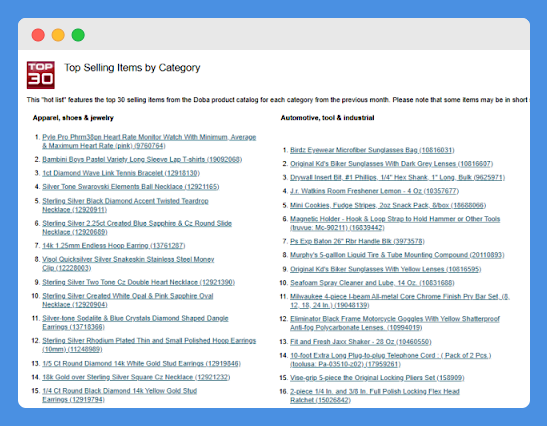 Doba only features an Elite Seller Report which provides the top 30 selling products in each product category. No menu for getting product reports and analytics are featured.
Verdict
Neither Worldwide Brands nor Doba offers Reports and Analytics, so there's no winner.
Mobile Apps
Worldwide Brands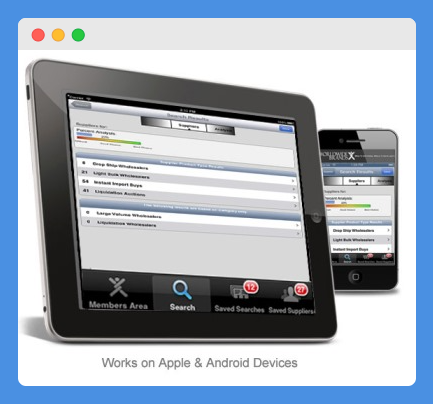 Worldwide Brands provides mobile applications for iOS and Android devices. You can download the Worldwide Brands mobile application from the Apple App Store and Google Playstore.
Doba
Doba does not have a mobile application.
Verdict
Unlike Doba, Worldwide Brands has mobile applications that facilitate on-the-go access.
Also Read: Best Dropshipping Products To Sell
Customer Support & Online Resources
Worldwide Brands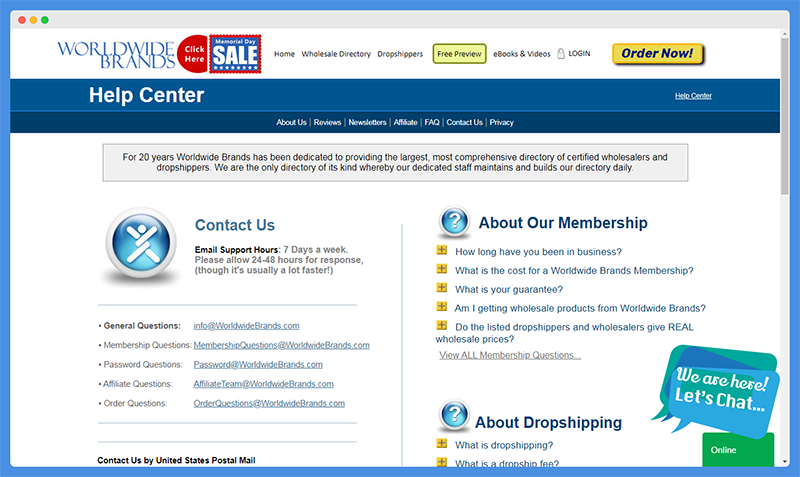 You can contact Worldwide Brands through their help center. They offer 24/7 direct email support.
In fact, they provide various email addresses to ensure that your message gets to the right support team.
Nonetheless, live chat is featured and contact by Postal Mail is also supported.
Worldwide Brands features an FAQ page where members can get answers and learn more about the platform. They also provide free ebooks and video resources that educate users about dropshipping.
Doba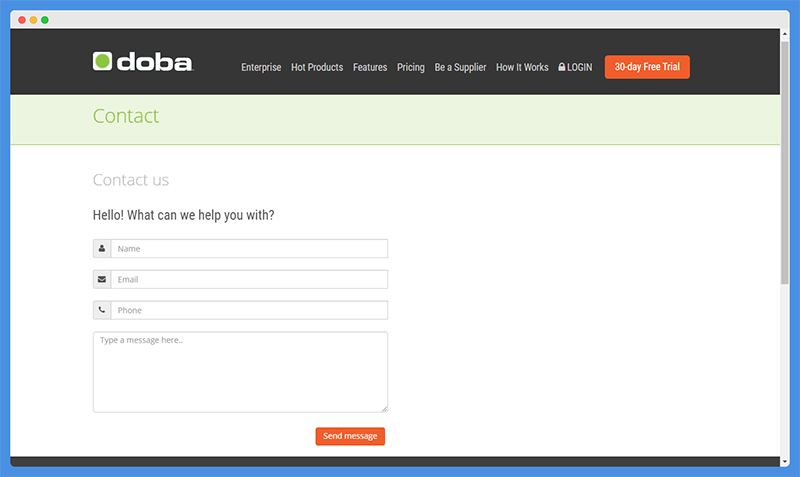 You can contact the Doba support team by sending a message through their contact page.
Also, you can get quick answers at their FAQ section. Not to mention, Doba features a blog and a resources platform with white papers, infographics, and business guides.
Verdict
In terms of resources, both platforms come out clean, but Worldwide Brands offers better customer support services.
Pricing
Worldwide Brands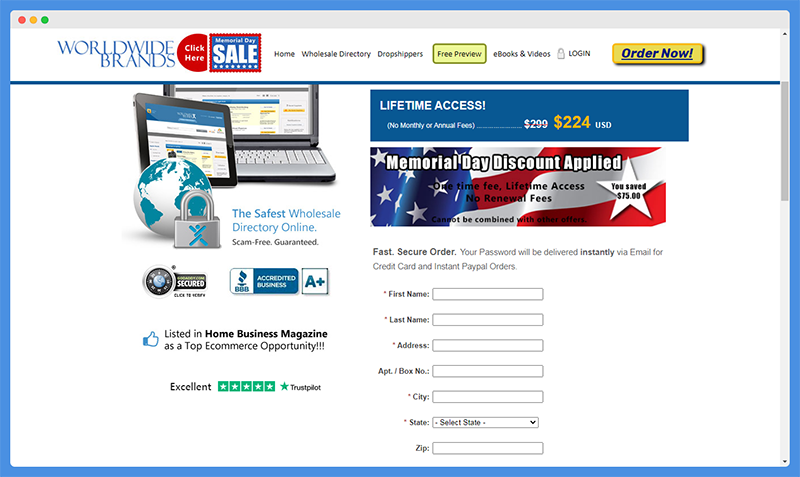 Worldwide Brands is not a platform that facilitates recurring subscriptions. If you want to use the platform, you have to purchase lifetime access by making a one-time payment.
Lifetime Access – $299
Note: If you're looking for Worldwide Brands free trial, sign up on their site for a Free Preview to access its features and see how it works.
Doba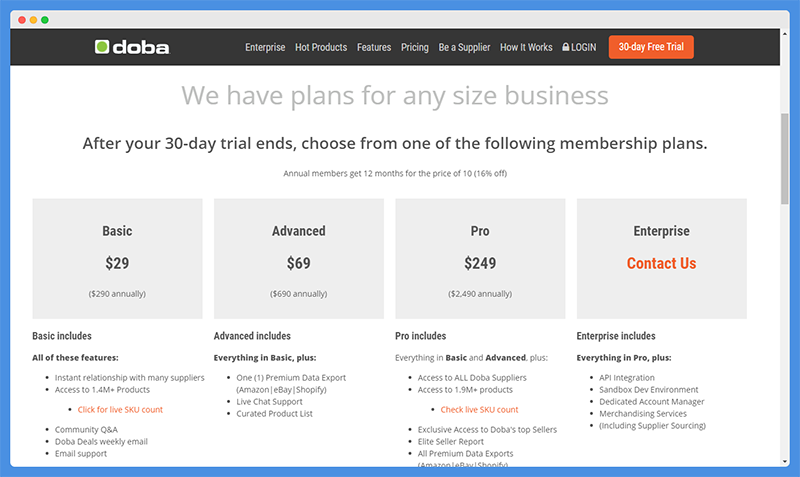 Doba features several pricing plans for various business sizes, which include:
Basic Plan – $29 per month when billed every month, $290 when billed annually
Advanced Plan – $69 per month when billed monthly, $690 when billed annually
Pro Plan – $249 per month for monthly payment, $2,490 for annual payment
Enterprise Plan – Custom Pricing
Note: Doba offers a 30-day free trial before paying for the subscription.
Worldwide Brands vs Doba – Similarities & Differences

Doba vs Worldwide Brands – Pros & Cons
Worldwide Brands
Pros
Easy to set up
Direct access to certified suppliers
Market research
Personalized branding
Millions of products and suppliers
Mobile applications for iOS and Android devices
Email and Live Chat support
Cons
No inventory management
No reports and analytics
Less support for dropshipping
Doba
Pros
Easy to set up
Personalized branding
Helpful resources
Direct access to suppliers
Inventory management
Millions of product
Cons
Few supplier numbers
No reports and analytics
Explore: Best Shopify Dropshipping Apps
Doba vs Worldwide Brands –  Which Is Better?
Both Worldwide Brands and Doba connect dropshippers to wholesale suppliers, thereby allowing them to purchase goods at wholesale prices.
Although they possess similar features, both platforms are much different. Nonetheless, Doba proves to be the better platform among the two.
Apart from being a supplier directory, it also functions as a middleman service platform.
Unlike Worldwide Brands that only introduce you to suppliers and then leave you to carry out business transactions alone, Doba is actively involved in the order fulfillment process.
Not to mention, Doba facilitates unique features like inventory management, efficient market research tool, and affordable pricing.
That way, you can automate your mundane dropshipping tasks without hassles.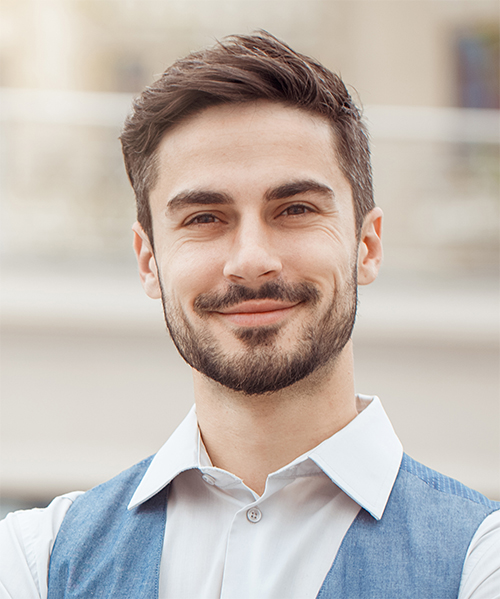 Author: Scott Macarthur
Scott L. Macarthur is a marketing consultant and an online author. He is mostly engaged in providing his expertise to startups and SMBs. He is also an author on TheNextWeb.