A few years back, driving traffic and conversions wasn't easy to do. There were no digital ads like Google ads or Facebook ads to push targeted traffic to a website or page.
Worse still, when traffic hits your site, it wouldn't be easy to personalize the experience for your audience and convert them to leads and ultimately to loyal customers without using code.
Today, digital marketers have access to a whole slew of landing page builders to help them create, build, and set up a landing page quickly.
Unbounce is one of the popular landing page builders that helps you quickly capture web visitors' information and set them on the path to purchase your services or products.
What Is Unbounce?
Unbounce is a conversion-driven, drag-drop landing page builder that you can use to build beautiful, professionally-designed landing pages that convert visitors to leads, buyers, and loyal customers.
Unbounce's features allow you to grow your return on investment (ROI) continually and get native conversion power.
Its real power is in its targeting and split testing tools as you get to create multiple variants of pages, and test them against each other to find the one with the best potential conversions.
However, Unbounce has a steep learning curve, which means you need to explore it slowly before you can get the hang of it.
Unbounce's pricing is also pretty unfriendly, which can lead marketers and business owners to seek out the best Unbounce alternatives to achieve their digital marketing goals.
If you're in the market for the best Unbounce alternatives and competitors, here are 10 options to help you find one for your needs.
Also Read: Best Landing Page Builders
Best Unbounce Alternatives & Competitors

Instapage is the first in our list of the best Unbounce competitors.
Instapage claims to be the "world's most advanced landing page platform". As a leader in post-click automation, Instapage helps digital marketers create impactful and relevant ads by creating a united post-click phase of the sales and marketing funnel.
Marketers can create, personalize, and optimize their post-click landing pages to maximize conversions at scale, and connect their ads automatically with related and relevant post-click pages.
The platform offers a wide range of landing pages and leads many brands to capture more value from their marketing and ad campaigns.
If you have multiple and varied products to offer to your target market, or you're targeting specific markets, Instapage comes handy to help you make as many landing pages as you can.
Each landing page is designed with different blocks such as text, header, images, buttons, and an FAQ section too.
This combination of blocks makes it fast for you to build landing pages, and you can even save the blocks to use them later on.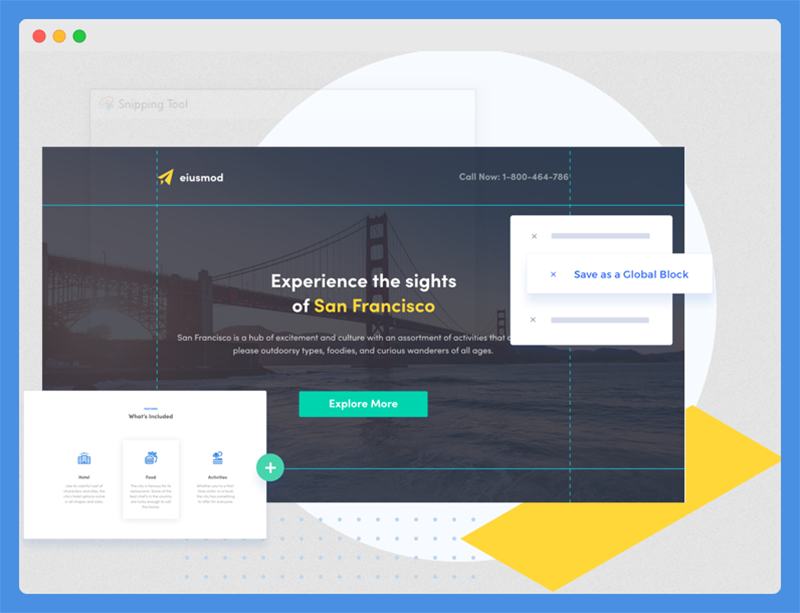 Teams will also find Instapage useful especially because of its collaboration features. Team members can edit pages in real-time, add comments to highlight areas that need changes, and more.
Heatmaps are included, which show how users interact with your website. Like Unbounce, Instapage also offers split testing and dynamic text replacement.
Instapage offers more than 200 fully customizable landing page templates to increase your conversions, which is over twice that of Unbounce.
Other useful features Instapage offers include an image asset manager, AMP landing pages that can be used with its split testing feature without requiring a developer.
Instapage also offers Instablocks, page version history, form builder, exit-intent popups, and lead capture forms, conversion analytics integrated with Google AdWords and Analytics.
Plus, you get real-time reports, an AdMap to visualize your campaigns, and create unique post-click experiences for each ad.
Instapage integrates with popular analytics, advertising, email marketing, CRM, and marketing automation platforms. The platform is also GDPR compliant.
We earn a commission if you click this link and make a purchase.
In terms of pricing, Instapage offers two plans: Business $149 and Custom, unlike Unbounce, which has several pricing plans with different features.
Instapage offers unlimited conversion limits unlike Unbounce, which limits you to a minimum of 500 and a maximum of 3,000 conversions depending on the package you subscribe to. (Refer to the Instapage pricing page for further details).
Related: Instapage Review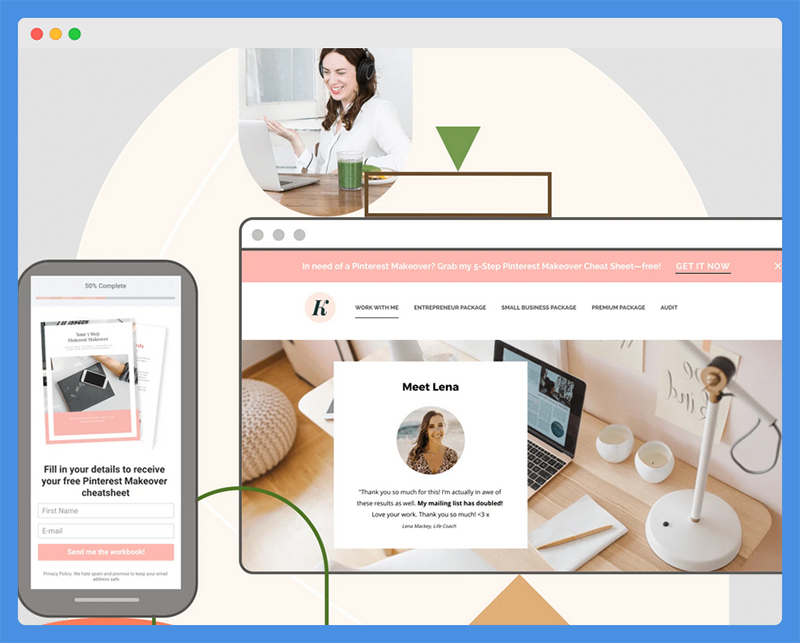 Leadpages is one of the best Unbounce competitors and alternatives you can use.
Leadpages is a landing page builder software that helps small businesses engage and connect with their visitors, gather leads, and close the deal.
You can easily build landing pages, but also build websites, alert bars, popups, and more using Leadpages to get online and grow your business.
Like Unbounce and Instapage, you don't need coding knowledge or expertise to create and build your landing pages on Leadpages. This makes it easier for you to engage your audience from the first click down to the final sale.
Leadpages is digital-led and is trusted by thousands of users who seek sites and landing pages that work for their businesses and hustles.
With the software, you can publish optimized pages that rigorously collect leads through the funnel and lead them to act by making purchases.
There are no limits on how many pages you can publish or leads you can capture.
Plus, if you can create landing pages that allow people to learn about your offerings and still buy them on the same page or platform.
Its editor is easy to use and offers options in a floating panel close to what you're editing. This allows you to quickly change the look and feel of your page, making it easy for any marketer to work with.
Plus, you can use page options, widgets, media elements like images and videos, forms, and other features from the sidebar and get creative with your pages.
Like Unbounce, you also get analytics that help you optimize your marketing campaigns, split tests, and real-time tips to help you with your conversions.
Leadpages doesn't have a steep learning curve as you'll find with Unbounce and its long list of features.
Plus, Leadpages is a lot cheaper (refer to Leadpages pricing page) starting at $25 so newbies can get a tool to start with.
The other plans are also reasonably priced at $48 and $199 per month, and each plan offers unlimited traffic and leads, which Unbounce restricts to a minimum of 20,000 and a maximum of 50,000 visitors depending on the plan you pick.
Leadpages also offers free custom domains with all its plans if you purchase annually, while Unbounce limits you to 1 domain for its Launch plan ($80), and 15 connected domains for its Scale plan ($300 per month).
Related: Leadpages Review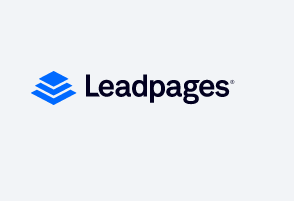 We earn a commission if you click this link and make a purchase.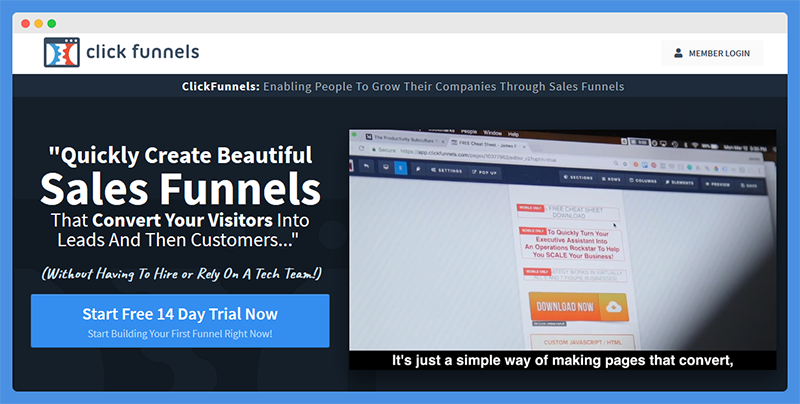 ClickFunnels is a popular online sales funnel platform that allows its users to create professional and beautiful landing and sales pages that will convert visitors to leads and buyers.
It's a quick and easy to use software that doesn't require any design, tech, or coding experience to use.
Plus, there are so many features and funnels you can use besides its plug-and-play templates that you can customize for use with your own funnels.
ClickFunnels requires some training to know how to use the different funnels, but they've made provision for this by offering tutorials and training for its users so you can start building your working funnels in as little as 10 minutes.
While Unbounce is known more as a landing page builder, ClickFunnels is known for its funnels being an online sales funnel builder that offers everything you need to market, sell, and deliver your offerings online.
ClickFunnels offers a complete, pre-built sales funnel, which you can use with your own funnels and save the time and effort you'd have spent creating and building your own funnels from scratch.
Like Unbounce, you can use ClickFunnels' page editor to create pages without coding experience or hiring a developer or IT team every time you want a new web page.
However, ClickFunnels has a less steep learning curve compared to Unbounce, which has so many features to learn before you can start using it effectively.
ClickFunnels also has multiple integrations with popular tools including social media, email marketing, CRM, and much more.
ClickFunnels pricing is almost similar to Unbounce, as it starts at a steep price of $97 for its cheapest plan with 100 landing pages, building up to $297 for Platinum that offers unlimited landing pages and $1497 for the Collective plan per month all with different value-adds.
Related: ClickFunnels Review
ClickFunnels - Check Special Pricing
Beautiful high-converting sales funnels. Simple, quick & easy to build. Includes email, Facebook automation along with in-built shopping cart. Check Special Pricing.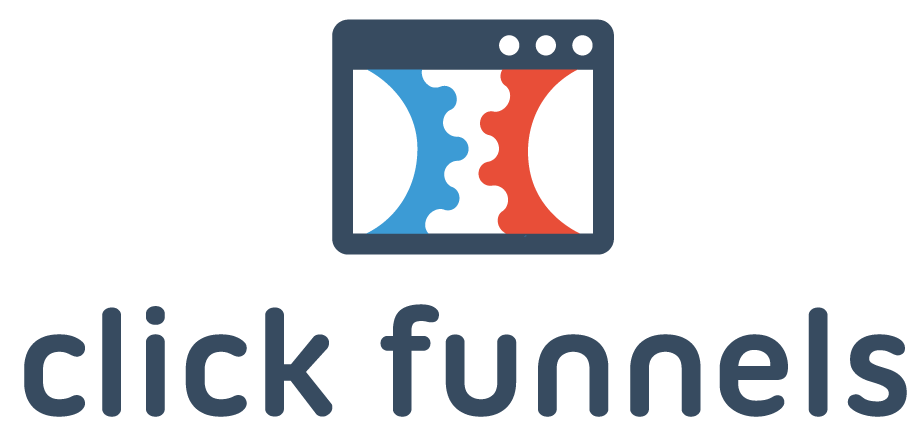 We earn a commission if you click this link and make a purchase.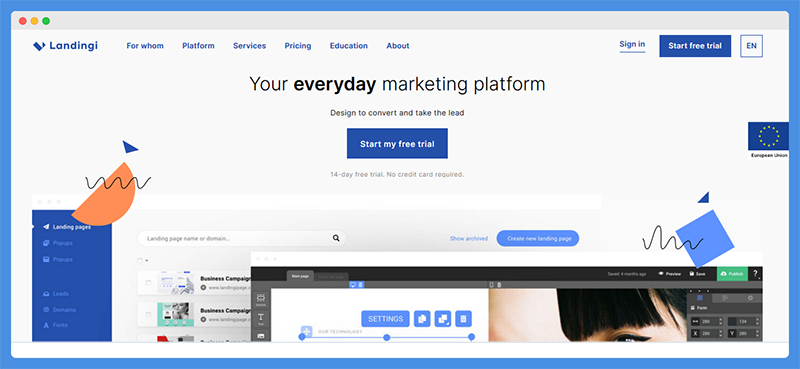 Landingi is a marketing platform that digital marketers and online entrepreneurs can use to run their marketing and ad campaigns using landing pages.
It offers various features that help you support your visitors and customers at each step of creating your campaign using your landing page.
From the design to launch, through to integrating, optimizing, and converting visitors to leads, buyers, and customers, Landingi offers features tailored to suit multiple types of industries and campaign goals.
Unlike Unbounce, which offers 100+ templates for landing pages, Landingi offers more than 300 ready to use templates you can apply no matter the industry or vertical your business falls in.
It offers an intuitive drag and drop editor for designing your pages and sales funnels, and a unique feature that lets you export your landing page designs to a custom server or WordPress.
Plus, it offers analytics and tracking features especially for agencies that have clients who use landing pages on their own sites.
Landingi also offers split testing like Unbounce, and both are fully-featured platforms but Landingi is cloud-based. Its designs work on different devices, are responsive, and allow you to promote brand consistency across different platforms.
In terms of price, Landingi's pricing plans range from $25-$79 with unlimited landing pages and conversions, which Unbounce doesn't offer.
However, both Landingi and Unbounce offer 14-day free trials, but Unbounce has more integrations than Landingi and more support options in case of troubleshooting or technical issues.
Also Read: Landingi Vs Unbounce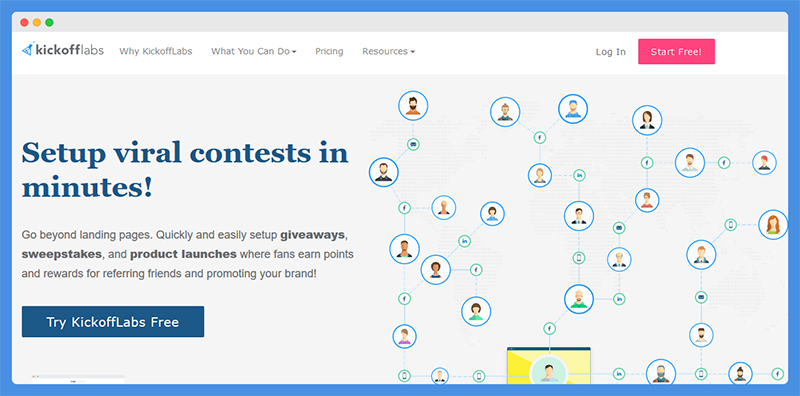 If you're looking for alternatives to Unbounce that offer more than just landing pages, KickoffLabs is the one to consider.
Besides creating landing pages, you can use KickoffLabs to achieve several other tasks. It allows you to offer giveaways or competitions as incentives for visitors to sign up to your email lists.
You can set up giveaways, product launches, and sweepstakes quickly and easily so that your fans can earn rewards and points for promoting your brand and referring others to you.
It's a bit more involved as software for landing page building compared to other tools listed here.
Instead of simple landing page creation, you'll create a campaign with a goal, identify how to collect leads through existing forms or a popup, and select the strategy that will promote your offerings best to your web visitors.
KickoffLabs is a faster and more engaging way of creating and promoting your landing pages compared to using Unbounce, which needs more time to learn and understand before getting started.
Plus, there are pre-built content blocks to help you speed up your page design, and you can either download it as an HTML or publish it directly to your site.
The HTML copy of the landing page can be hosted on your servers for use with other KickoffLab features in different sites.
KickoffLabs pricing is similar to Unbounce in terms of what you get as it also limits you on the number of unique visitors per month with each plan.
However, KickoffLabs ranges from $19 to $199 for its highest plan, compared to Unbounce that starts at $80.
Custom domains are not available with all its packages, unlike Unbounce that limits you to a specific number of connected domains.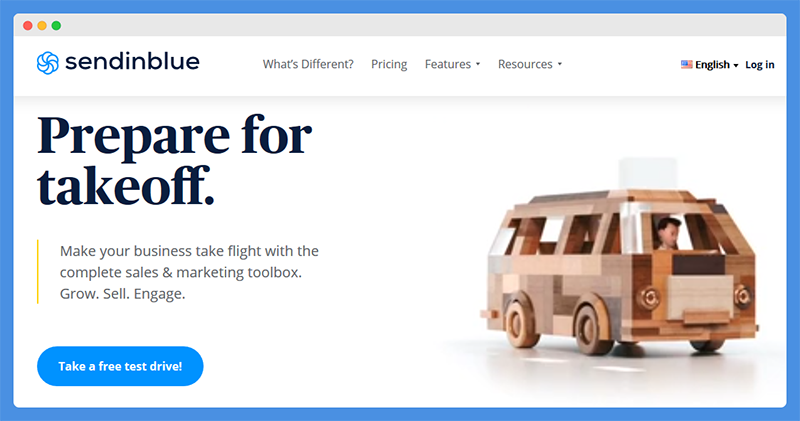 Another solid Unbounce alternative is Sendinblue.
In fact, Sendinblue is an all-in-one platform for digital marketers to get tools to help them with their sales and marketing efforts.
It's a complete toolbox that offers email marketing, SMS marketing, marketing automation, CRM, and much more with a robust API to create custom integrations in a wide range of programming languages.
You can build pristine landing pages in minutes to offer targeted experiences for visitors through custom landing pages.
You'll also find features such as email, Facebook, SMS, chat, and more to build stronger customer relationships and grow your business.
In terms of pricing, Sendinblue beats Unbounce in affordability as it offers a free plan, compared to Unbounce that only offers a 14-day free trial.
Sendinblue's prices also range from as little as $25 to $65 for the Lite and Premium plans. An enterprise package is also available with custom pricing.
Explore: Sendinblue Review
Our Pick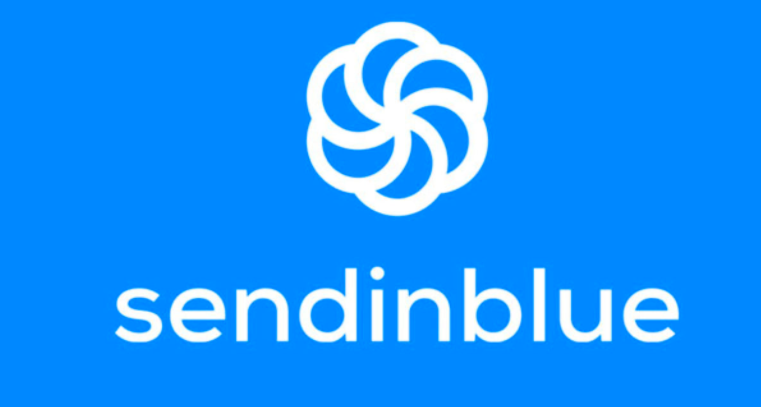 We earn a commission when you click this link and make a purchase.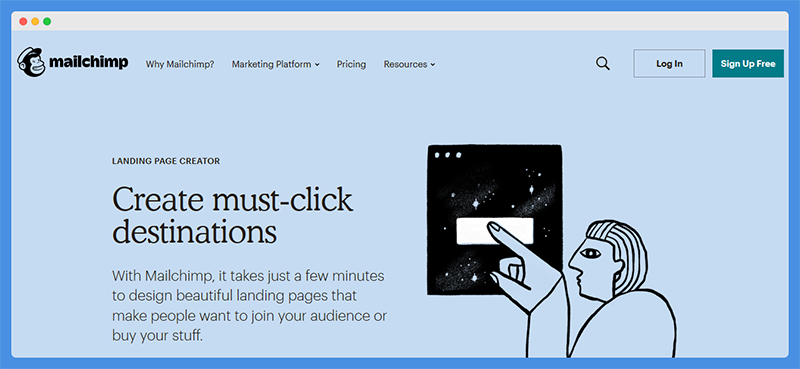 MailChimp is a popular email marketing and landing page builder software that's been quickly overtaken by some of the newer entrants in the market of digital marketing tools.
MailChimp has been known for its email marketing features and integrations with popular and widely-used apps, making it great for collecting email newsletter signups.
It's also easy to use MailChimp to create landing pages unlike other tools because the process is just as easy as hitting create>landing page and the rest is just customization before publishing the page.
The main challenge is in finding a variety of templates for landing pages as you would with Unbounce because landing pages aren't MailChimp's core offering as is email marketing features.
However, the landing pages are still excellent and you can use them based on what you want to do for instance generating leads, growing your mailing list, or promoting products, holding contests, and more.
Once you identify a theme, you can build up your landing page and use blocks, media files like images, text, and signup forms, which you can drag, reposition, and rearrange to your liking.
MailChimp is also reasonably priced compared to Unbounce.
You'll get a free plan with MailChimp, though with very basic templates, and if you want to upgrade, the prices range from $9.99 for the Essentials plan to $299.99 for the Premium plan.
Also Read: MailChimp Review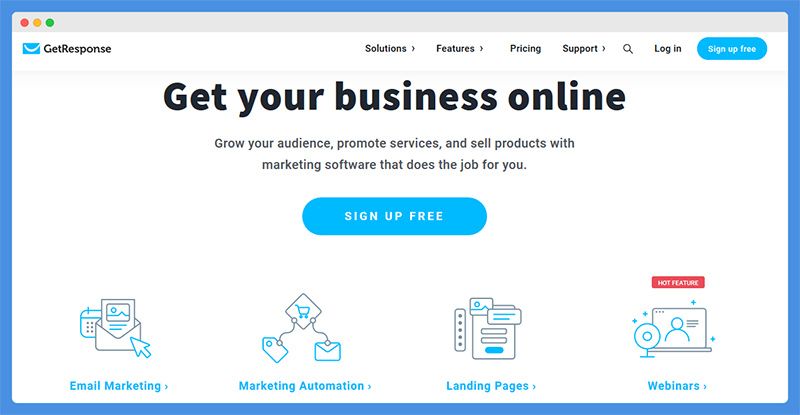 GetResponse is an email marketing platform that helps entrepreneurs and digital marketers manage their online campaigns, build targeted subscriber lists, and send high-impact videos emails, newsletters, and follow-up campaigns.
The comprehensive marketing software platform offers a complete suite of simple but powerful solutions that are customized and scaled for different sizes and types of companies.
GetResponse offers responsive email design, marketing automation, hundreds of premade templates for emails, a landing page creator, and analytics tools.
You can customize your template scenarios without coding as you would with Unbounce templates.
You can also use analytics and tracking to view your conversions, leads, and return on investment in order to know what your customers really want.
GetResponse is Unbounce cheap alternative. It starts at a low price of $15, and the highest Professional plan costs only $99, which is more or less where Unbounce starts off with its cheapest plan.
GetResponse touts itself as a spam-free solution with a deliverability rate of more than 99 percent, and unique features like Perfect Timing and expert five-star customer support.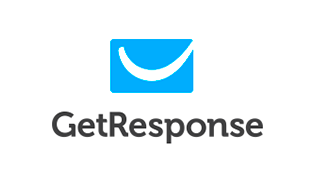 We earn a commission if you click this link and make a purchase at no additional cost to you.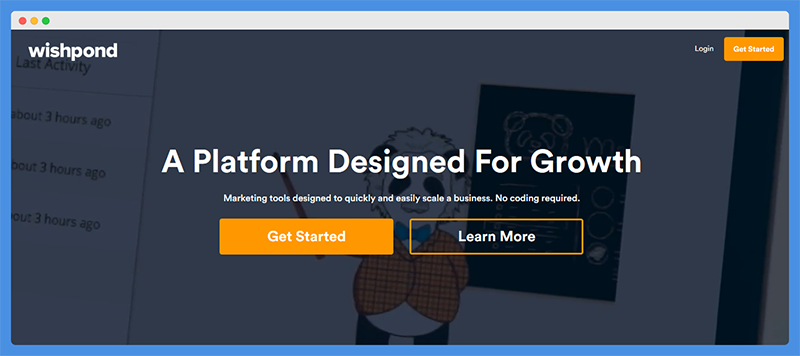 Wishpond offers a landing page builder to help marketers create landing pages, track leads, and conduct email marketing. Its landing page builder is intuitive, appealing, and powerful.
You can learn how to use Wishpond easily, unlike Unbounce, as the drag and drop editor helps you create simple landing pages in just minutes, taking away the worries of running and maintaining your site.
Wishpond's pre-built templates are geared to help your web visitors just click and the buttons are positioned in the right spots with the right colors so that customers click and take the action you want them to.
You can customize the assets to your brand's look and feel and build professional-looking landing pages.
It also offers a thank you page to gather leads and store them for you, all in one handy package. Its designs are mobile responsive, user-friendly, and analytics are easy to read.
You can also export your list of leads, use split testing as you would with Unbounce and other marketing automation tools.
Wishpond is also more affordable than Unbounce. The cheapest plan starts at $49, while the highest plan is only $199.
The difference lies in the features you get with the plans compared to what Unbounce offers. Wishpond offers unlimited landing pages, unlimited pop-ups, unlimited contests, and unlimited user accounts with its Starting Out or Basic plan.
Both platforms offer a 14-day free trial.
Also Read: Wishpond Review
Wishpond | Marketing Made Simple
Create powerful landing pages, generate leads using popups & forms, run contests & promos, automate your marketing & sales. Wishpond offers tools to scale your business in no time.

We earn a commission if you click this link and make a purchase at no additional cost to you.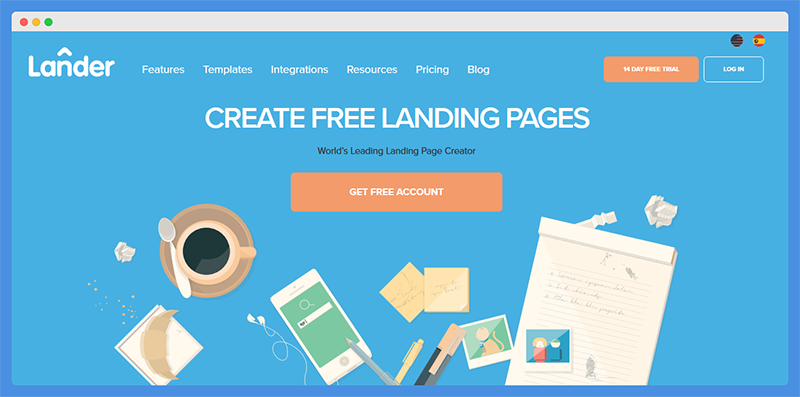 Lander offers professional tools for building landing pages within minutes and optimizing them for maximum conversions.
Like Unbounce, Lander offers over 100+ premade templates for different use cases, an easy-to-use editor, dynamic text replacement, and split testing.
A unique feature in Lander, which you may not find in Unbounce is the Facebook page tab. This feature allows you to create Facebook tabs so that you have landing pages on Facebook.
You don't need coding knowledge or other apps to create the tabs, but it will only be enabled if your page has at least 2,000 likes.
You can also add features using the HTML code editor to incorporate third-party features.
Lander isn't as pricey as Unbounce. Its Basic plan is only $16 per month, but it limits you to 5,000 visitors per month, 100 conversions, and 3 custom domains.
The Professional plan costs $83 per month, which is about the same as Unbounce's Launch plan, but it limits you to 25,000 visitors per month, about 500 conversions, and 10 custom domains.
Unbounce also offers 500 conversions for its $80 plan, but with only 1 connected domain.
Both platforms offer a 14-day free trial. Like Unbounce, Lander's free trial allows you to test run all the features in each plan, but Lander doesn't ask for your credit card details at sign up.
Wrapping Up – Best Unbounce Competitors & Alternatives
These 10 Unbounce alternatives and competitors are all great and affordable too compared to Unbounce. However, we recommend using Instapage as your landing page builder.
Instapage is easy to use and offers a wide range of landing pages and leads that let you capture more value from your marketing and ad campaigns.
Plus, it's more affordable and offers a ton of features any digital marketer or entrepreneur will find useful without being too overwhelming.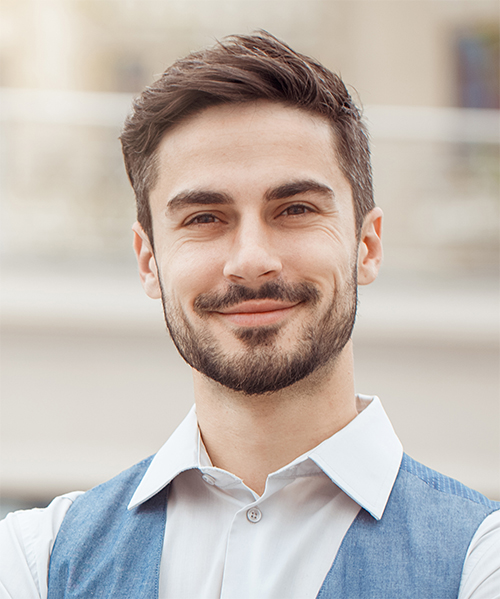 Author: Scott Macarthur
Scott L. Macarthur is a marketing consultant and an online author. He is mostly engaged in providing his expertise to startups and SMBs. He is also an author on TheNextWeb.