About 95% of all mobile apps are abandoned and forever forgotten. In most cases this happens within the first month.
The reasons for this might be many – from bad user experience, usefulness, lack of trust, etc. In this post we've gathered the 10 most common to help you prevent them and stop losing customers.
Related : Examples Of A Great Mobile App Design
Here's why people abandon your app:
They Haven't Built The Habit Of Using Your App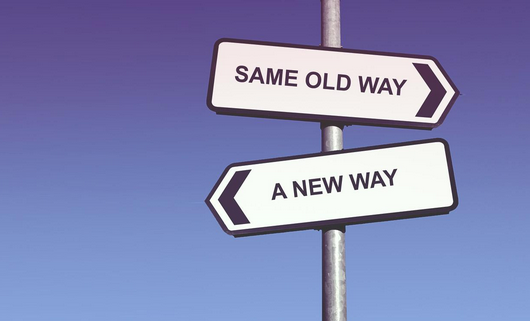 Just think about – if people have actually built the habit of using your app – they won't abandon. Actually it will be hard for them to resist and stop using it.
Think about apps like Facebook for example. How hard is for people resist looking at their phone when they see a new message from a friend? Or when they see the next big deal for BlackFriday from Walmart?
Of course, people would need time to get used to using your app and it won't happen from day 1.
However, there are a few things you can do to ensure a higher chance of people becoming addicted to your app.
Satisfy the user the first time he visits your app – Understand what he wants to find and help him do so. Otherwise chances are he won't be coming back soon.
Position your app as the fastest and easiest way to find a category of products. Think AirBnb – the best way to find apartments for short term stay around the world.
Design a custom beep sound for your push notification. That way every time people hear it, they would know they have received a message from your app.
Related : Smart Practices For Engaging & Retaining Mobile App Users
Your App Isn't Helpful & Easy To Use At All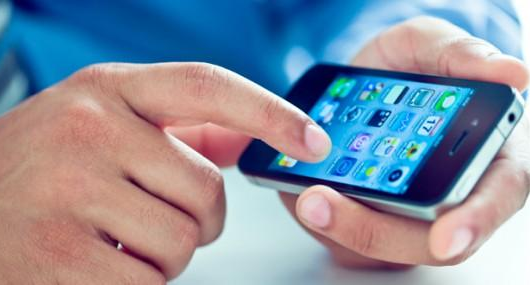 One of the biggest reasons why people abandon an app is because it isn't designed to meet their problem or need in the faster way possible.
If someone needs to spend too much time to find what he's looking for, he mostly won't return soon.
The biggest reasons for this to happen is because the developers of the app didn't spend the time to understand how the user wants to use your app.
How does he wants to research products? Does he just want to find them and save them for later? Or does he have the need to buy right now?
The next step is to run usability tests to understand how actually people want to use your app.
The best ways to design apps that are helpful for your audience is to understand them first.
Schedule interviews with user and ask them questions to understand their purpose and goals. Combine this with the data from your analytics tools to better understand their behavior.
Related :
People Never Bought Anything From You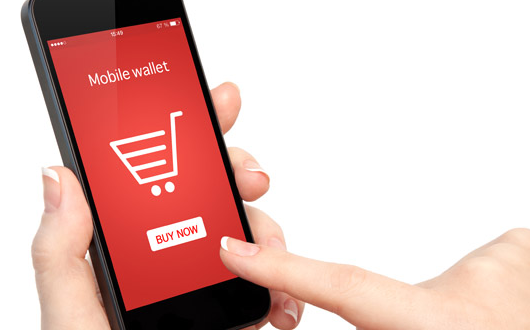 Think about what happened the first time people downloaded and installed your app. Did they actually use it to buy something from you? Or not?
If they didn't, the chances are they won't come back again. In case they decided to buy and they were happy with their purchase, they'd be much more likely to come back.
There are some things to ensure that people will buy from your app the first time they install it. One of the best ways to do so is to provide them with a discount option for their first purchase on an item you'd know they want to buy.
Related : How To Increase Your Mobile Commerce App Downloads
You Never Remind Users Of Your App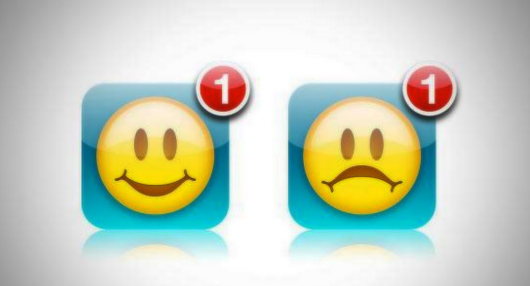 Have you ever considered that people don't remember which apps they have installed on their phones?
Ouch?!  So the reason of them not getting back to your app might be simply because they have forgotten about it.
The best way to deal with this issue of course is simply to remind regularly your audience of the existence of your app and how it can help them accomplish their goals.
The best ways to do so is:
Redirect your mobile traffic to your app
Include banners on your website to download your app
Include links to your app in your newsletter
Mention your app in all forms of marketing channels: commercials, brochures, etc.
Related :
You Don't Resend Your Mobile Traffic To Your App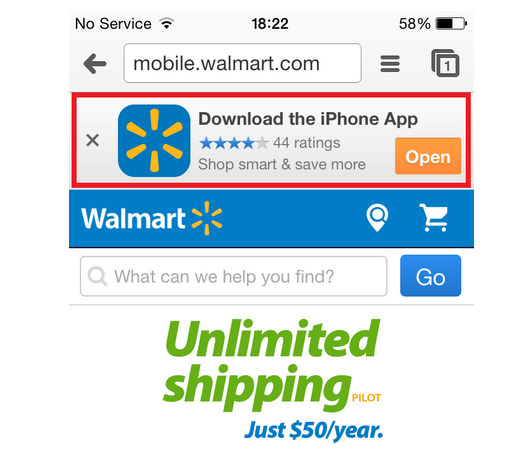 This one is big – many users might still access your mobile site even if they have installed your app. To provide them with better experience, you can also try to redirect them to using your app.
For that you can use a custom mobile page or a pop up banner to download the app like Walmart.
Worth Reading : How To Optimize Your App For Google Search
Your App Crashes Way Too Often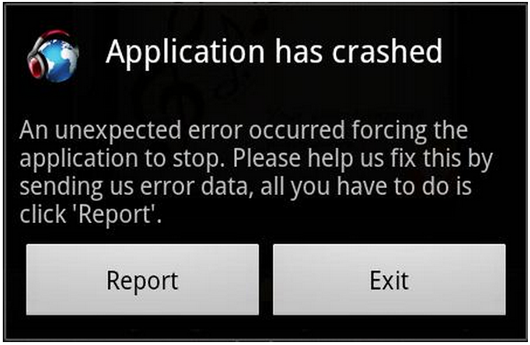 A simple crash in your app might break a sale. The user might simple decide not to buy after since it's too much effort to log-in and finish the order.
If your app crashes on a regular basis you risk on losing a customer forever. Make sure you monitor your app for problems and always ask the user to send you reports so you can fix the issues as soon as possible.
To prevent yourself from this simple focus on quality assurance before you publish the app in the first place. Of course, this is not a guarantee that problems won't come out later on but will minimize the risk.
The other thing you can do is to monitor apps for errors and crashes yourself. You can use API BaaS to collect data about this and display it in graphical form in the admin portal.
Using these charts in the portal, you can track trends in your app's performance and apply fixes and performance improvements as the need arises.
For a detailed guide check the blog post Monitoring app errors and crashes.
Explore : Best Ecommerce Mobile Apps
You Send Too Many Push Notifications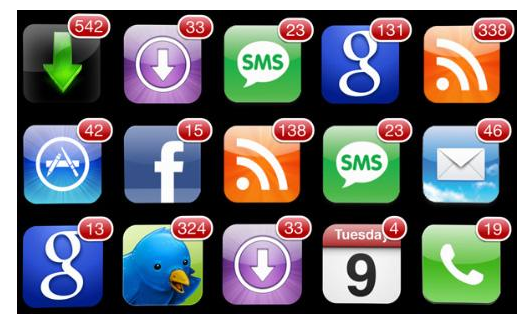 Being annoying is another reason why users might consider leaving your app. This case is even worse because people don't just forget about you. They simply don't like you because you're bothering them too often.
This creates a negative association with your brand which might be really hard to fix. That's why the best way to deal with this problem is simply to use common sense and to know how often to communicate with your customers.
How often to send push notifications might vary depending on the types of campaigns you run and the products you sell.
For example:
If you sell electronics, it makes sense that people don't buy laptops each week so there is no point to hit them up multiple times per week. However, if you're selling pizza and you know that people eat every day so you can hit them up multiple times per week.
Also if you're running a campaign for Black Friday or Cyber Monday is makes sense to hit up people more often since they're more likely to spend more money during the Holidays.
Related : How Walmart Leveraged Push Notifications To Increase Sales 
Security Issues
Study shows that at least 80% of mobile apps have security and privacy issues. Which means that people have a point to live in a constant fear that they data could be stolen at any time.
Your users must know that they can trust you with your credit card number and that their data is secured and protected.  Also rumors about your data not being secured or leaked can have a very negative impact on your app performance and sales.
Most people are also not developers so they simply have no idea what an app can really do. We can simply put the risky behaviors of mobile apps into 4 categories:
Accessing the user contacts on a smartphone
Accessing the user's calendar information
Collecting or determining the user's location and tracking his movements
Passing along any or all of this information to ad networks or analytics companies
The first step to make people trust you is to state that you won't do anything of the above. Also you must provide them with the right the security badge to show them that they data is really protected with a security protocol.
Related : Data Security Becomes Imperative For Mobile Apps
Bad Checkout
A good checkout process will not only increase your chances of making sales but will also bring people back to your app. They'd know that it's super easy to buy from your site.
For a good checkout be sure to:
Include only viral fields from the check-out process
Allow check out as a guest
Leverage mobile UI elements
Remove distractions
Show the progress
Provide Security Reassurances
Use trusted services as Google Wallet, PayPal and Amazon to complete purchases
Remember user's credit card from his last purchase
Related : Best Mobile Conversion Optimization Tricks
People Change Smartphones
There is little that you can do if a person simply decides to change his phone and forgets to reinstall your app.
Usually if someone buys a new phone from the same brand after he logs in with his profile, his apps will be automatically downloaded. However, if he decided to change from one brand to another the situation is a bit different.
One of the best ways is to market to that user again and to remind him to download the app again.
You can do that from your website, in your email newsletter, etc. Usually most of the users that are reminded of your app will download and install it again.
Interesting Post : Ways Ecommerce App Marketers Can Increase Conversions
In Conclusion
User abandoning your app can seriously hurt your business and sales. People forgetting about you is simply a result of bad marketing that you can quickly solve by using the tips from this post.
How many of your users abandon your ecommerce app? Do you know the reason? Let us know in the comments below.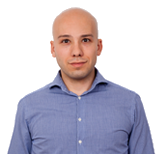 Author: Martin Zhel
Martin Zhel is an inbound marketing expert and Founder of Orior Creative. He specializes in SEO, content marketing & conversion rate optimization.