Editor's note: Cross-selling is a great way to boost your sales. It's relatively easier to sell multiple products to a customer instead of making a fresh customer for every item. A higher order value naturally gives you more leeway to offer discounts and cashbacks. If you haven't tried cross-selling yet, now is the time. These Shopify apps would further help you implement it on your Shopify store. Alternatively, store owners with big budgets can go with Shopify custom app development services. This will give them better flexibility and more features to add to their cross-selling campaigns.
If you run an online store business on Shopify, you definitely want to make more sales and revenues, right?
One of the ways of ensuring you boost your sales and profits, while maximizing the order value of each purchase is by upselling and cross selling.
Most Ecommerce website themes come with a native related products feature, but the downside with this is that it tends to show random products selected from one collection.
In order to display related products to your customers for purposes of upselling or cross selling to them, you can opt for a cross sell app for Shopify instead.
However, not all such apps are built the same as they use different approaches for displaying related products.
We're going to look at some of the best Cross Sell apps for Shopify in this post, but first, let's see how different it is from upselling so that you don't get all mixed up in definitions.
Related: Best Shopify Apps
Our Pick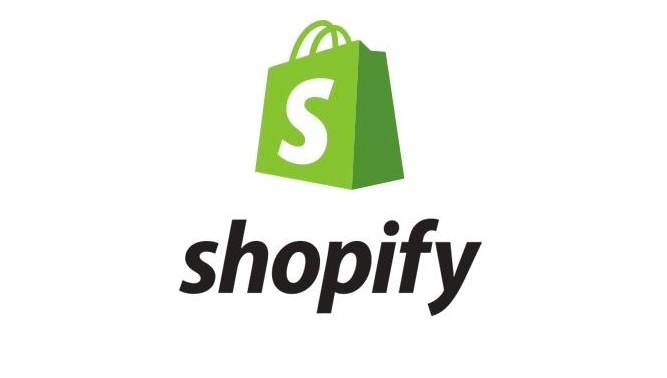 We earn a commission when you click this link and make a purchase.
Difference Between Upselling And Cross Selling
Each time you walk into a physical store, you'll be met with promotions in the form of posters or digital ads on screens around it that entice you into spending more.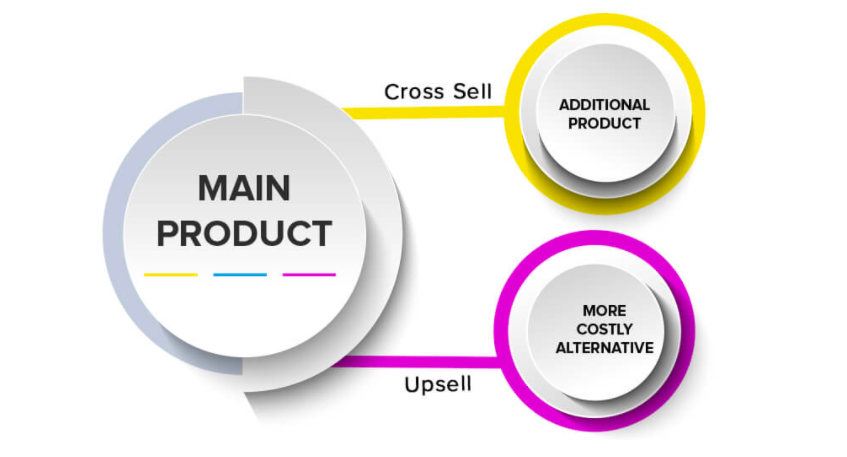 Some deals also bundle different products together with a small discount included to encourage you to buy more.
This is what is known as Cross Selling. A good example is when selling a coffee mug and coffee maker. The products are related to each other and/or accompany each other.
Upselling on the other hand is when you sell a product that's better (or perceived to be so) than the original option.
The perception could be in terms of value, for example, selling a laptop with 16GB RAM instead of one with only 8GB, or buying two boxes of cookies and getting one box for free.
Upselling and cross selling are prominent both in physical and online stores. You can find products sold in different sizes, and the store owner offers larger amounts for discounted prices, all in a bid to encourage audiences to buy more and improve profits for the seller.
Simply put, upselling offers the next model up on a particular product, while cross-selling sells an accompanying product.
For example, for a buyer looking for a camera, the upsell could be a better model camera with better memory and other features, while the cross sell would be a mini printer to connect and print all the photos.
In ecommerce, online store owners upsell and cross sell products just like their physical store counterparts, except they use app wizardry to help them make product recommendations to customers who are willing and show the intent to buy.
Methods Used By Cross Sell Apps To Display Related Items On Shopify
Among the methods the apps use to show relating products include the manual, rule-based or algorithmic method.
Manual
Allows you to pick the items you want displayed on a particular product by adding them manually. This gives you more control but it's tedious and time-consuming for large stores.
Rule-based
Allows you to set rules such that the related products are shown using a partially-automatic system.
The rules let you show the items from specific collections, tags, pricing, ranges, vendors, colors and more. You can also include/exclude some items.
Algorithmic
It is more advanced and applies contextual, click, previous order, and other data sources to display the best item recommendations per product.
In this case, the related products can be personalized to users and are dynamic depending on the data sources used to run the algorithms.
It's ideal for use with larger stores that get high traffic, and that have significant amounts of data to run.
Best Cross Sell Shopify Apps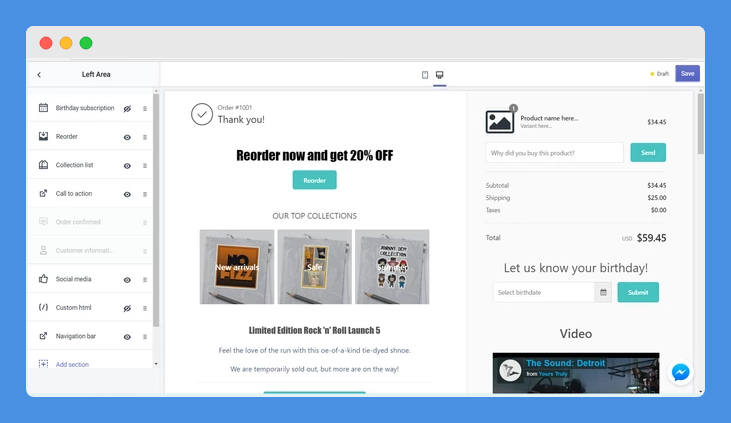 This app by StilyoApps helps you sell more through designing Thank You pages for post checkout cross selling. Such pages have a near 100 percent open rate, which is a good place to start with your cross selling efforts.
It provides product recommendations and you can add discount popups that come with a countdown timer. Plus, you can improve the customer experience by conducting surveys, collecting customer birthdays and so on.
The app also helps you grow your store's subscribers and lists, plus you don't need any techie knowledge to use it. Just design the page using the drag/drop interface, and you're good to go. You can also use its native widgets to create a converting Thank You page.
Optimizing your Thank You page can turn many customers into possible loyalists or repeat ones, compared to using push & SMS messaging, email and social media whose open and click rates aren't as good.
ReConvert is a powerful app that integrates with other powerful apps on Shopify to give you the best of all worlds. These integrations include PayPal, AfterPay, Stripe, Shopify Payments and more.
The app is simple, fully customizable, and delivers an instant revenue boost for your Shopify store. Extras like A/B testing, POS integration, triggered Thank You pages, smart surveys and integrations with LimeSpot, Privy among others are features to come soon with the app.
You also get full analytics for each widget and for your Thank You page, plus you can track its performance through CTR, CVR, top performing cross sell, visits and more.
The app is free up until you start getting 50 orders per month. From there on, you can upgrade to the Pro, MVP or VIP plans based on your needs. A free trial is also available if you want to test run the app and see its results for yourself before committing to it.
Explore: Best Shopify Paid Apps
Our Pick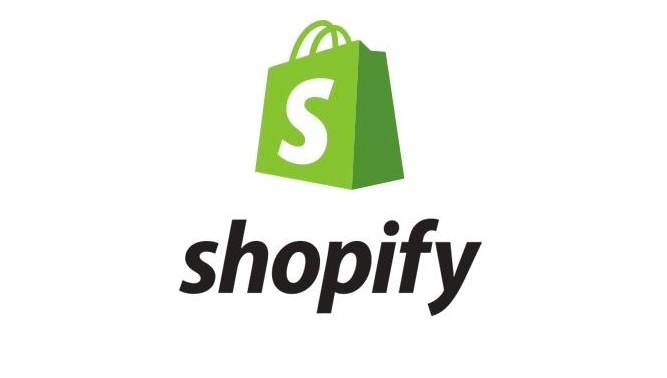 We earn a commission when you click this link and make a purchase.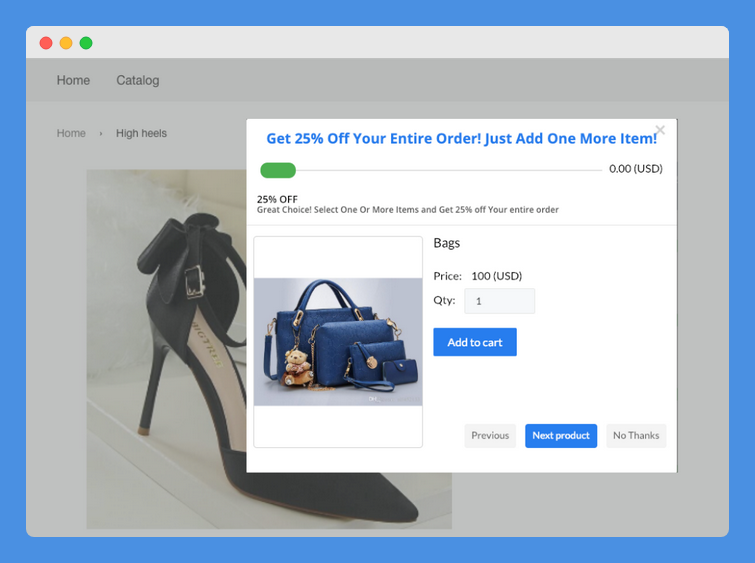 Don't let the name fool you; the app offers both upsell and cross sell capabilities.
With the Smart Cart app, you can cross sell products while your customers are viewing product pages and their carts.
It has a nifty features – the video upsell – which makes the app worth every penny. With this feature, you can place videos on your sales receipt page to generate strong calls to action, and encourage your customers to visit other pages on your website.
When a customer has confirmed an order, it shows he or she is warm to your brand and is receptive to other suggestions or deals you have to offer.
The app is priced at $29 per month, but there's a free 7-day trial, after which you can pay the premium and get unique, top-of-the-line tools to market your brand better and set it apart from the competition.
It also provides daily, weekly and monthly analytics with real-time tracking of user data so you always know what's working. This way, you can leverage the user data to boost your revenues instantly by offering custom cross sells relevant to the buyer.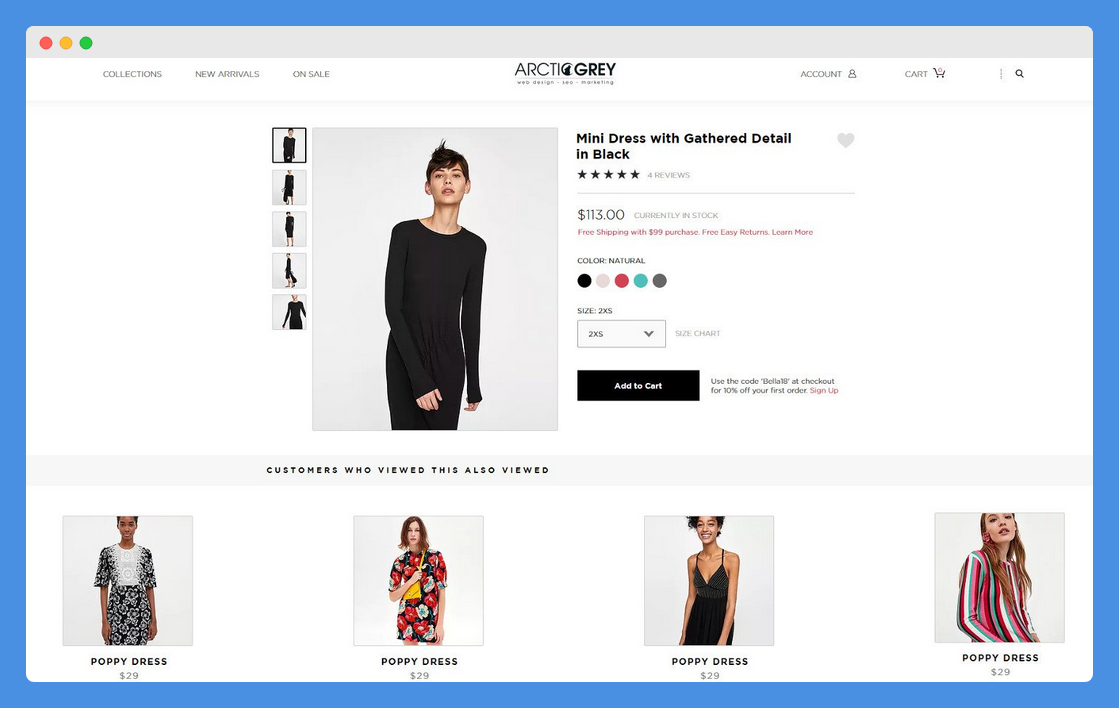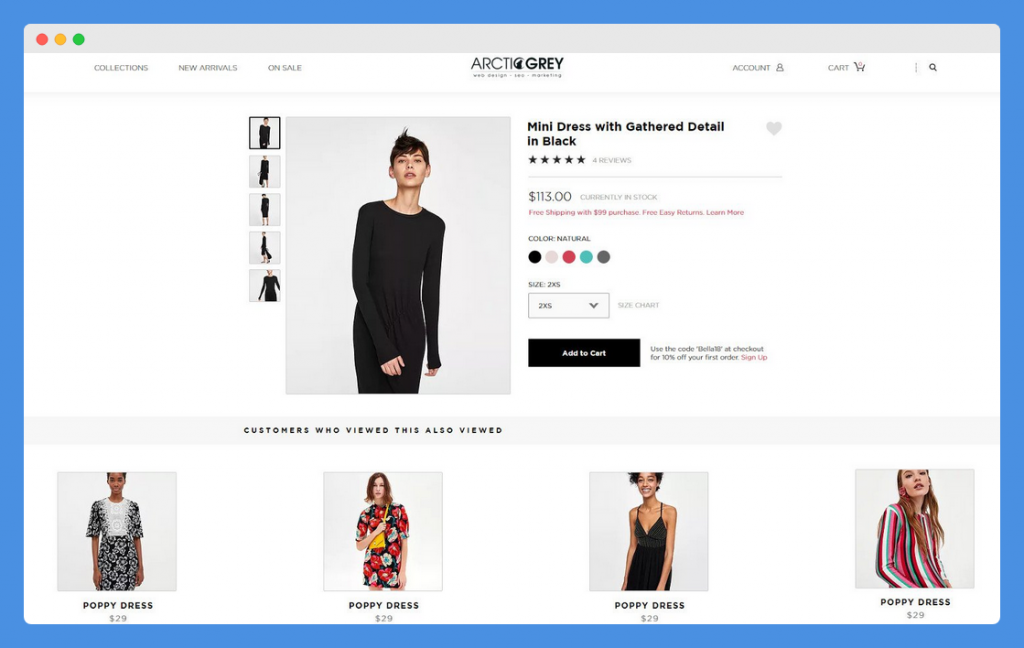 This cross sell app for Shopify is unique in that it uses sophisticated Artificial Intelligence (AI) to analyze the customer's shopping cart, and then displays effortless Amazon-like product recommendations.
Its state-of-the-art Affinity Analysis tool analyzes customers' previous purchases from your store's database via data mining algorithms, and displays these in a memory graph. From the graph, you can see information on the cross sell recommended items.
It touts itself as having the most powerful cross sell recommendation engine, which analyzes your store's new order, sales history, and product updates all in real-time, without limits on traffic, number of orders or products.
The app integrates with Loox, Ali, Stamped.io, Product, Yotpo, and Judge.me reviews.
You can get it for $9.99 per month but there's a free 30-day trial to get a feel for the app before you commit.
Worth Reading: Best Shopify Newsletter Apps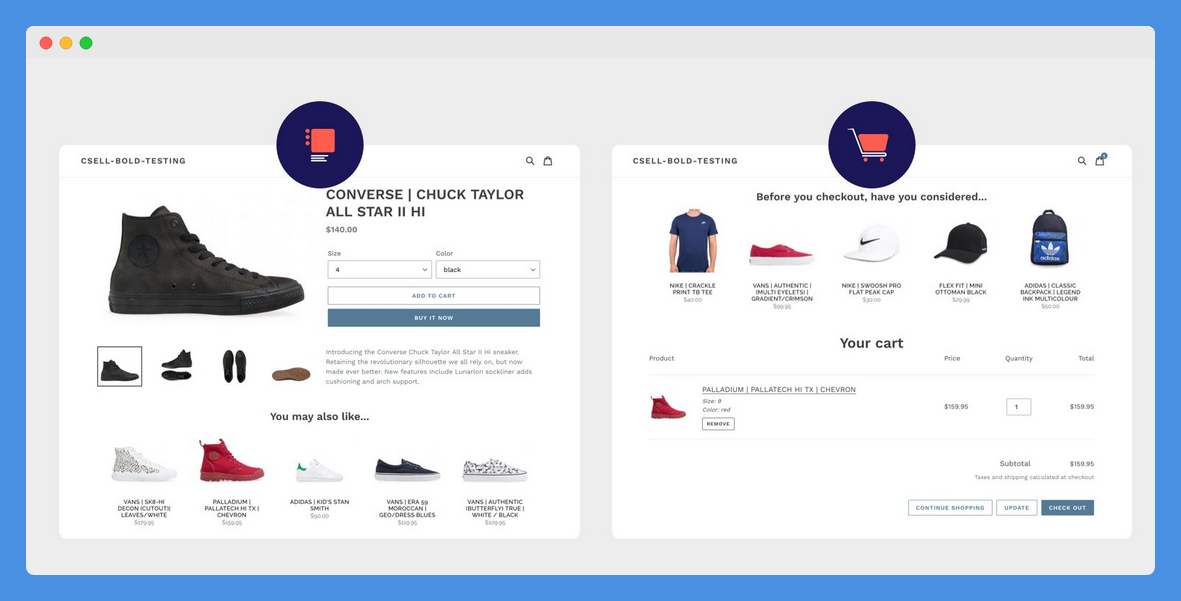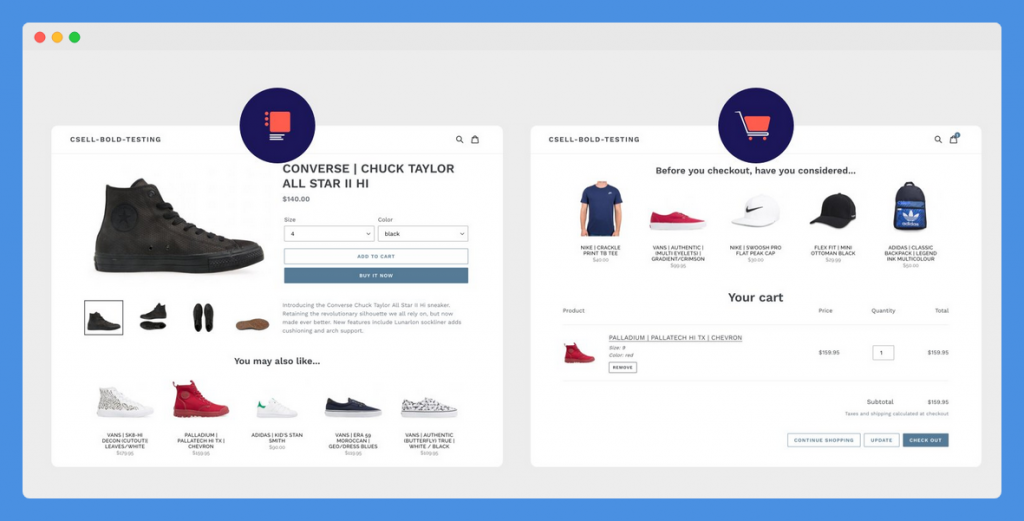 This app by Cross Sell company shows personalized recommendations and/or related items alongside your store's products. It encourages customers to purchase more items, thereby increasing your average order value, and revenues.
You can make more money by showing related products on cart and product pages, and when customers add products to their carts.
The app is different as it gives you more control over what related items to show because you know your customers better.
Among its powerful features include the ability to show related products unique to every item based on collections, orders and sales history, which the app fulfills using algorithms.
It's also customizable and can be applied to all Shopify themes. Plus, there's an optional setting to hide product recommendations or related items if they're out-of-stock, and you can show such items on the cart page based on what the customer added last.
The app allows you to add up to 15 cross sell items per page, and you can also prevent related products from being shown when the customer has already added them to the cart.
It integrates with FirePush, and costs $19.99 per month, with a 10-day free trial.
Our Pick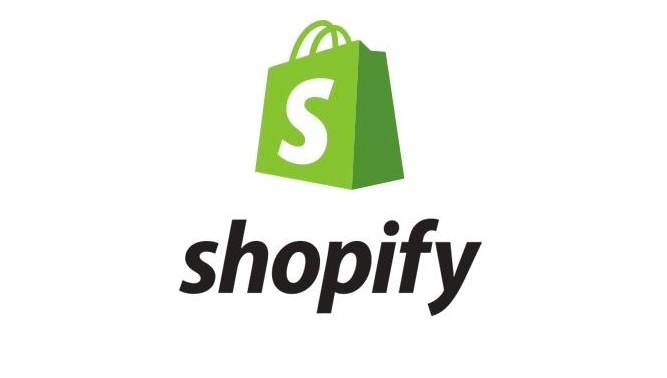 We earn a commission when you click this link and make a purchase.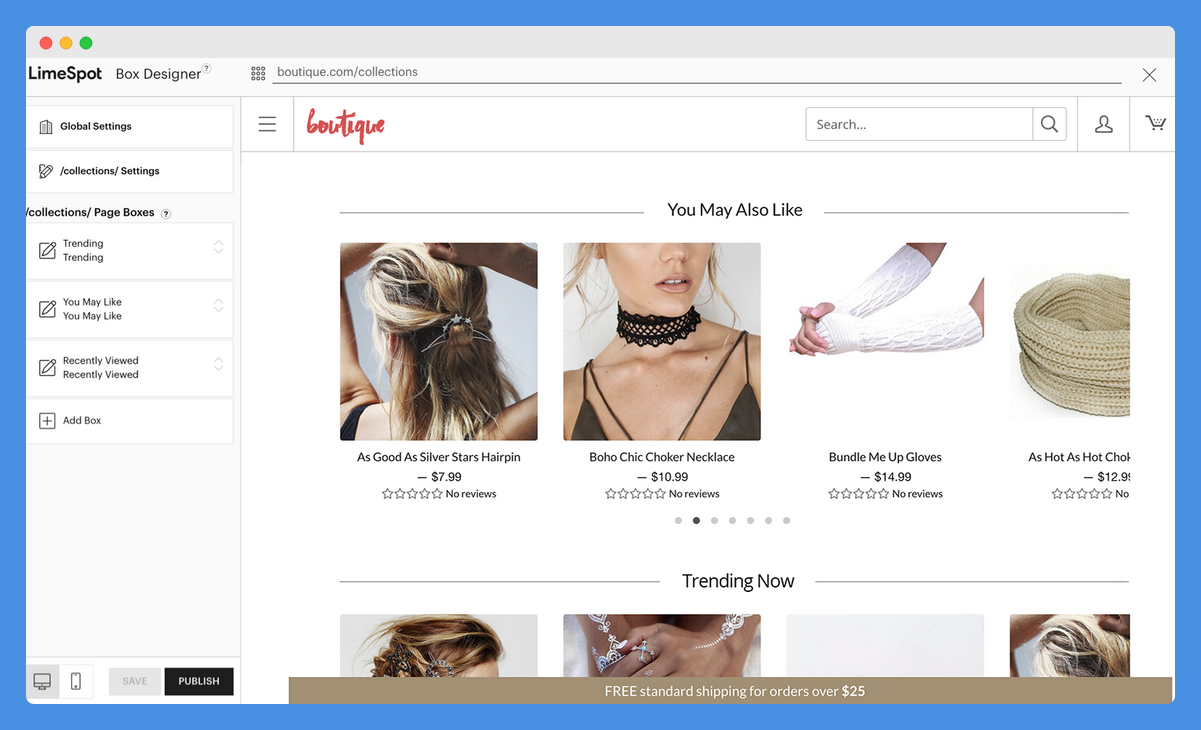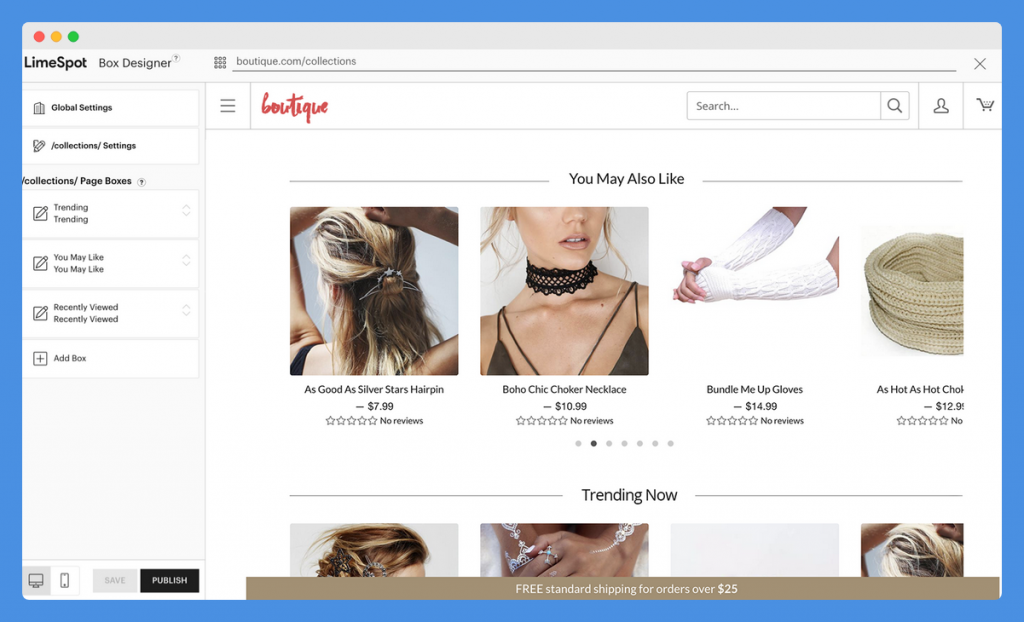 This cross sell app for Shopify is created by LimeSpot, and gives personalized recommendations to customers using AI capability.
The app is touted as the number one recommendation app on Shopify, but it's easy to see why.
LimeSpot is an AI-powered, real-time personalization platform that empowers ecommerce professionals and marketers to deliver personalized shopping experiences across platforms. Its aim is to increase transaction size, conversion rates and customer engagements.
Among the things you can do with the app include offering post-purchase recommendations on your Thank You page, tool tips to optimize your time, and manage products – both in-stock and out-of-stock in the Product Tool.
With this Personalizer app, you get a native visual editor you can use to customize your themes, website personalization with multiple product recommendations and layouts to create cross sell recommendations. It also offers cross sells for your cart page, and post-purchase recommendations.
Other features include the A/B testing so you can experiment with different content, placements and more, plus optimize your merchandising uniquely for your customers.
You can also track your return on investment in real-time, track and compare the performance of pages and product recommendation placement plus much more.
The app integrates with Yotpo, Spently, Plobal Apps, Loox, LoyaltyLion and more. Its pricing is adaptive based on your attributed revenue and Shopify plan.
Also Read: 75+ Free & Paid Shopify Apps Ecommerce Experts Recommend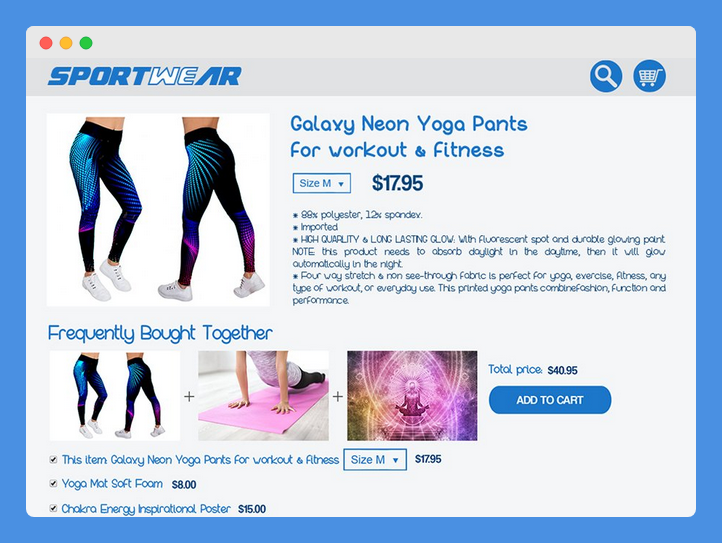 If you're a frequent visitor of the Amazon site and you like how they display items Frequently Bought Together as you browse, you're going to like this app.
Many customers like to get multiple items at the same time, whether they're buying electronics, home improvement tools or beauty items. This makes it easier for them to find what they need, and they also appreciate such an asset.
This is why the app was designed to allow you to help your customers by having your own Frequently Bought Together section on your ecommerce store in Shopify.
It costs $6.99 per month, and is a highly rated and affordable cross sell app for Shopify.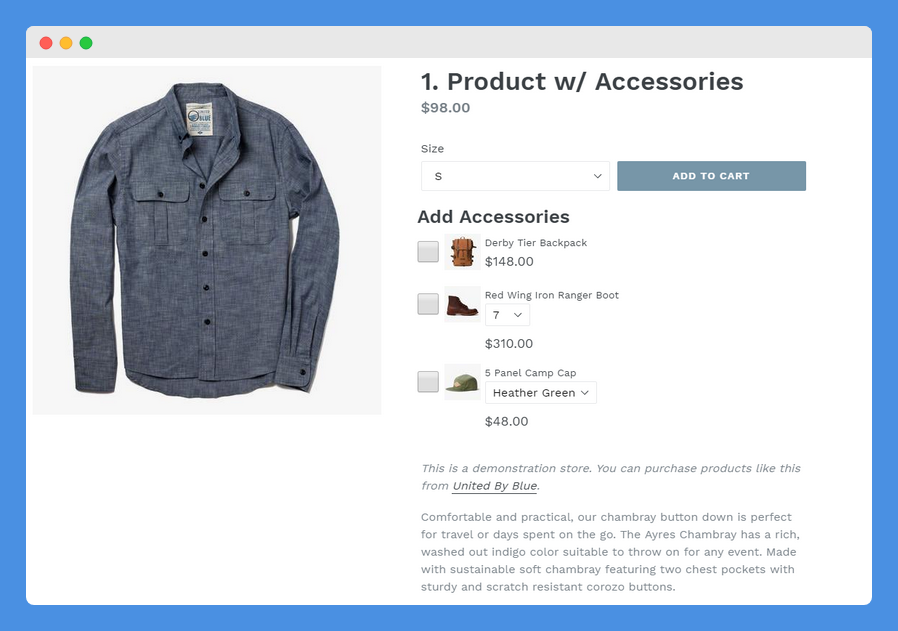 This cross sell app for Shopify allows your customers to pick the related products they'd like to add to their carts while they're on the same page they're currently viewing.
Consequently, the shopping experience is faster for the customers as they only make a few clicks, and conversions are more likely.
The app offers detailed conversion data so you can understand what works and what doesn't for your store.
A five-day trial period is available so you can test the app before committing, but it's premium isn't as costly as other apps listed here as it goes for only $4.00 a month.
Related: Best Shopify Dropshipping Apps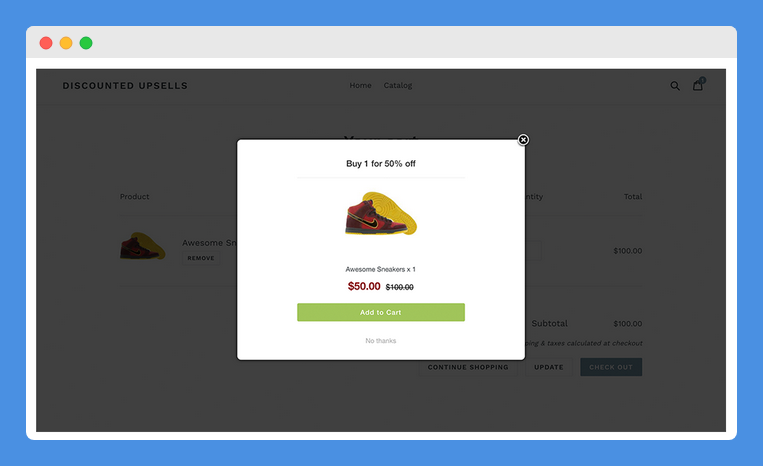 Booster Apps, the maker of this upsell and cross sell app for Shopify, created it to do more than just display recommended or related product items.
It goes further to make the products look even more appealing to customers by offering discounted prices. This does more than just encourage cross selling, but also makes it more likely to cross sell your products.
The app also promotes repeat visits by customers to your store thanks to the discounted deals they get. It's a popular app you can use to upsell your products too and generate more sales, while viewing real results and increase in average order values.
No coding or duplicate variants is required; just set up and start cross selling in minutes. The app also has an AI-friendly bot that calculates upsell offers based on order history.
If you have a few orders and visitors, it's not a recommended app as it uses your database to calculate, which means you need a lot of data before you can install it.
Its design is mobile, desktop and tablet-friendly so you can reach even more customers. A free trial is available for seven days, after which if you like the app, you can start with the Basic, Professional or Advanced plan with prices starting from $19.99.
Explore: Awesome Ways To Use Mailchimp Popups On Shopify Store
Our Pick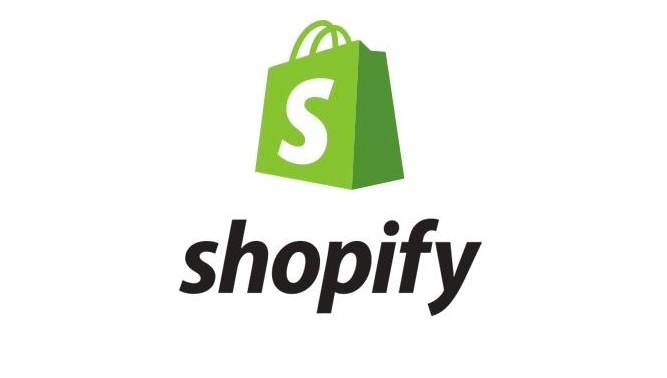 We earn a commission when you click this link and make a purchase.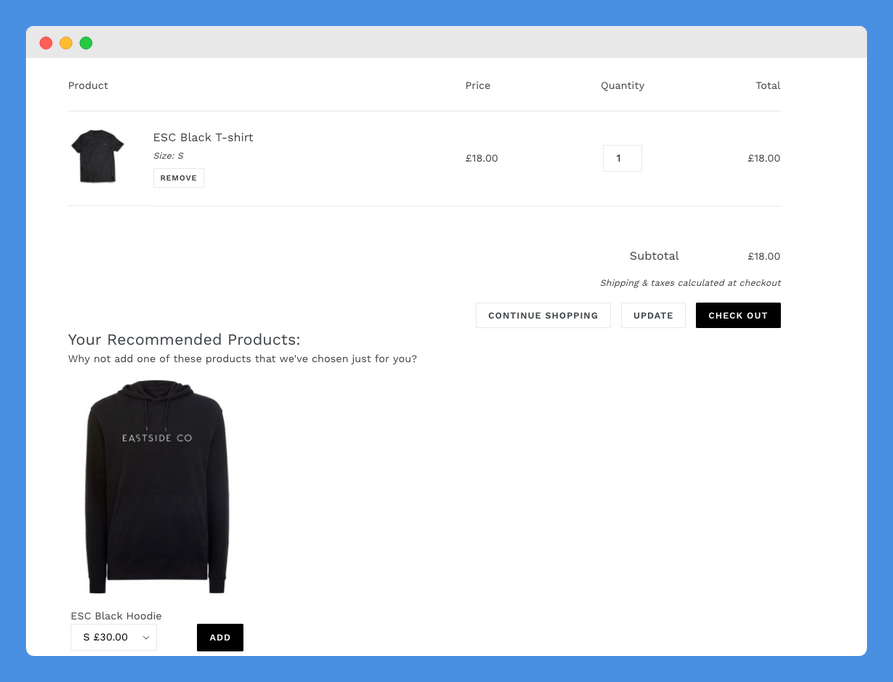 This app by Eastside Co helps you increase your average order value by creating offers that increase the value of your customers' carts.
It's ideal if you have offers such as minimum spend for free deliveries, but you can also use it to upsell higher value products besides cross selling accessories based on already-bought items.
With Cart Convert, you can use tags to offer products relevant to the selection your customers have made already, to increase the chances that they'll add more.
It's easy to install, and you can choose where to present your offers. You also get to create as many offers as you want especially if your product range is complex or extensive, or if you want a variety of spend-threshold offers to give customers.
Cart Convert shows your performance analytics so you can see how much more revenue it's generating for you, product recommendations presented and your earnings plus conversion rates from the offers.
It'll also show you a summary of the products added to cart from its recommended products, plus their potential earnings.
An offer simulator feature allows you to test offers against customers and variables so you can see the kind of products it'll recommend. Before going live, you can see the changes you need to make and the current offers you're recommending.
A 14-day trial period is available, and if you like the app, you can commit for just $19 per month to enjoy all its features.
Also Read: Best Pop-up Window Shopify Apps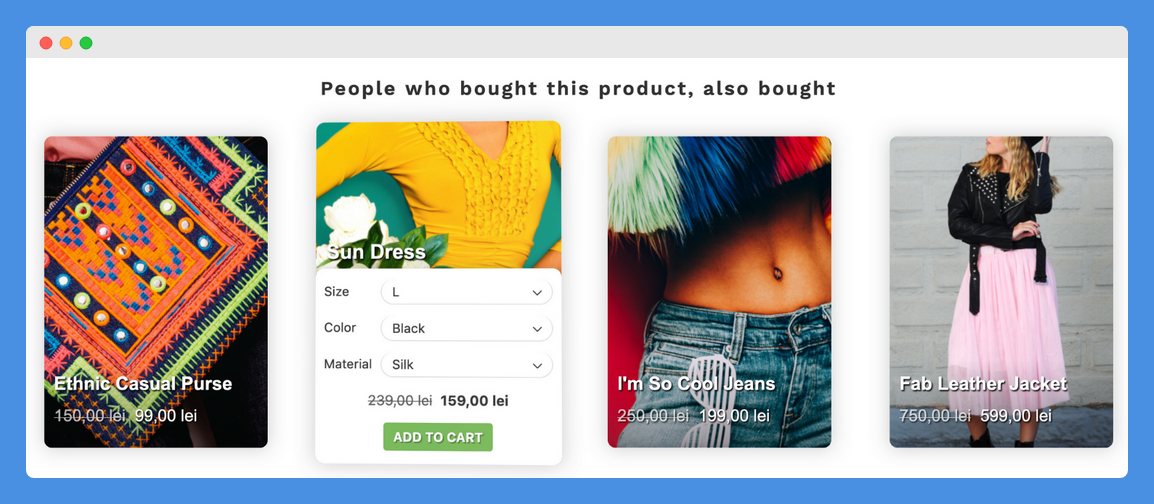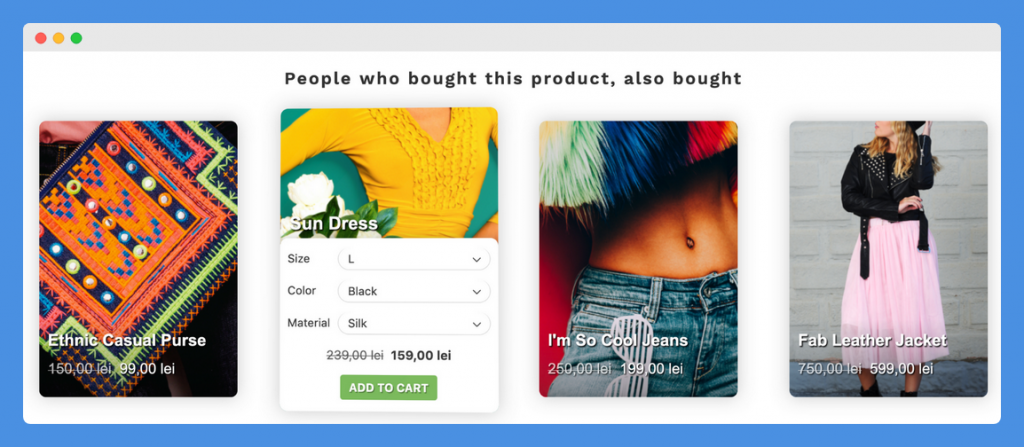 This cross selling app for Shopify is good if you're on a tight budget. It comes with many good features to help you sell more, plus add star ratings to recommended items.
To use it, just install and enable the app on your website, and start displaying free, smart and user-behavior based recommendations on items on your product pages.
If customers like your products, they'll be recommended as well, making it easy to add to their cart. If they want more details on products, a 3D animation will appear when the customers hover over recommended product items.
It's a mobile and tablet friendly app, plus it's free and gives great recommendations calculated from order history using an algorithm, which increases the likelihood of purchases.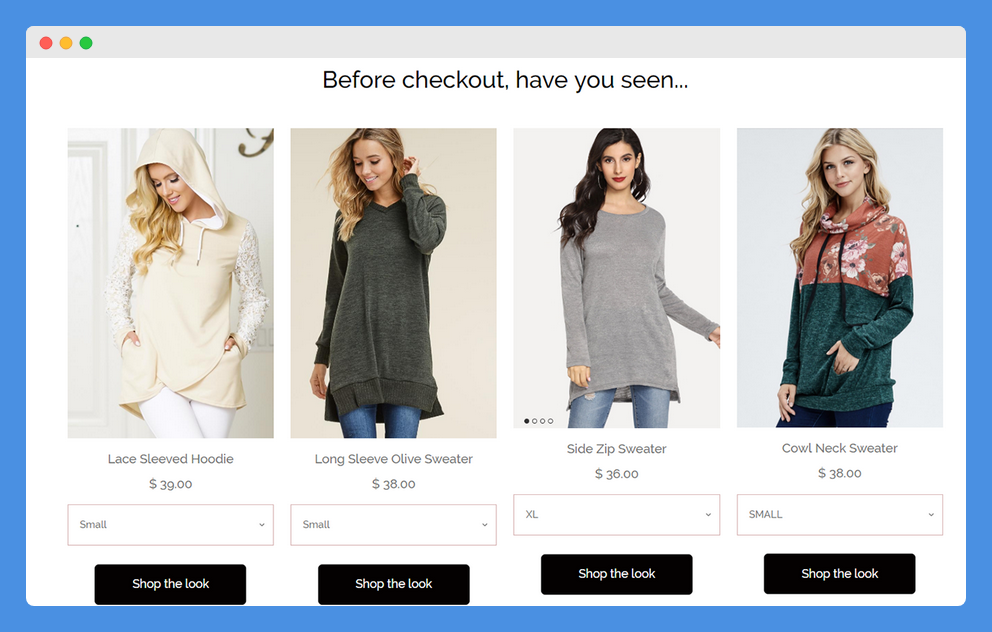 If you want to increase order values from customers, this app will help you do just that. It provides lots of analytics that show your campaigns' performances, for instance, the number of times customers clicked on recommendations so you can know the popular from the unpopular products.
It also allows you to create global cross sell or product recommendations displayed whether or not similar items are in the customers' carts already.
You can also create cross sell item recommendations that'll only show on the cart page, or recreate tactics such as impulse purchases like those in physical stores.
Check Out: 10 Best Shopify Exit Intent Apps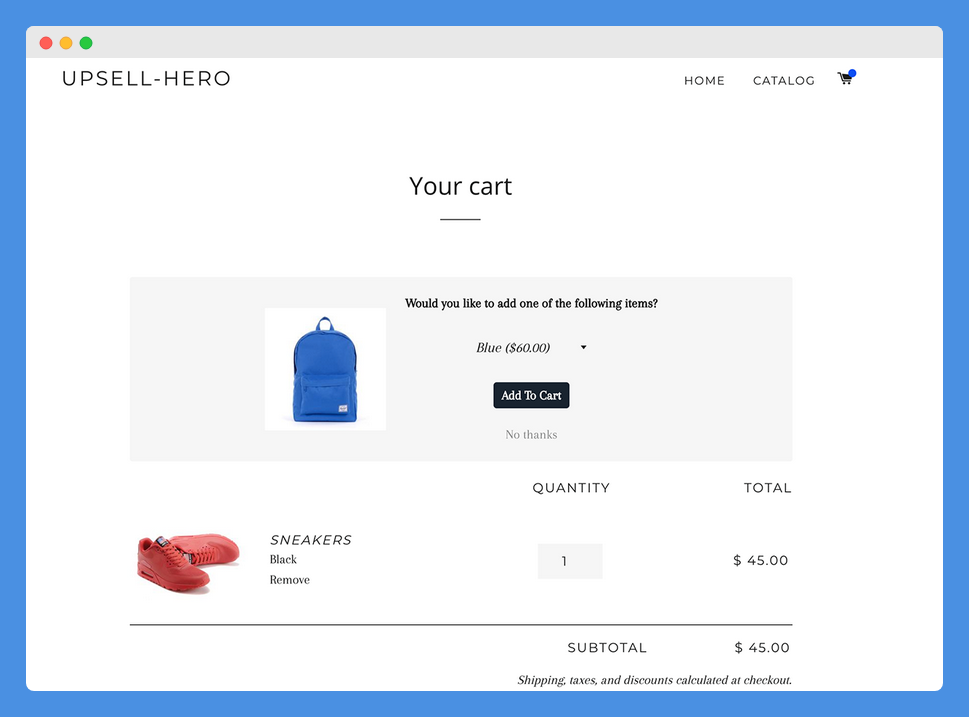 This app helps you gain advantage over rival brands by leveraging cross selling. You can increase your revenues per order by displaying targeted cross sell items to relevant customers at checkout.
It also helps you benefit from this opportunity by displaying customizable and targeted items at the right time to your customers, thereby increasing your revenues.
The app integrates product offers seamlessly into your cart, compared to using popups that customers tend to dismiss instantly. Plus, you can customize easily without the help of a developer in just a few clicks using the color picker, and the carts and cross sells can match your store's theme.
It's a mobile friendly app and comes with a 7-day trial. Pricing starts from $15 a month up to $45 depending on the plan you pick.
Related: Best Shopify Newsletter Pop-up Apps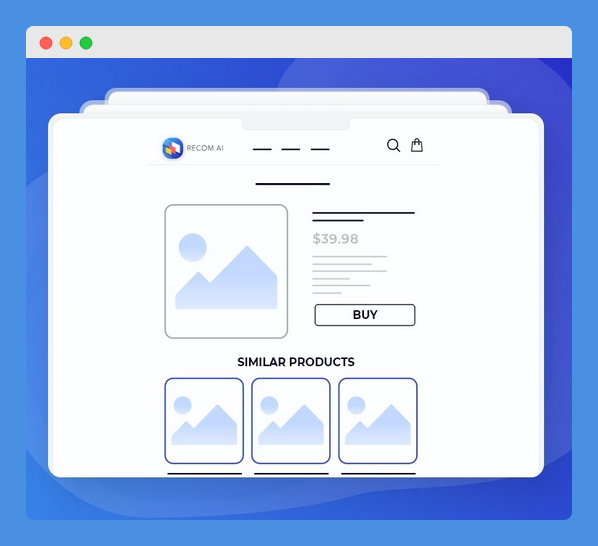 As its name suggests, this app by Exto uses AI to help you increase sales with cross selling recommendations.
It applies a flexible rule system to mass-create cross sells for your product catalog in just minutes, while giving you full control over the product selection. It also lets you display a recently-viewed feed.
The app comes with a 14-day free trial and free 30-day money back guarantee, after which you can pay a monthly premium if you want to continue using it.
Our Pick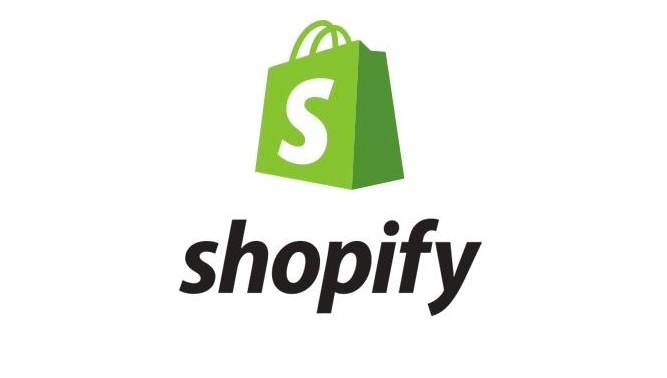 We earn a commission when you click this link and make a purchase.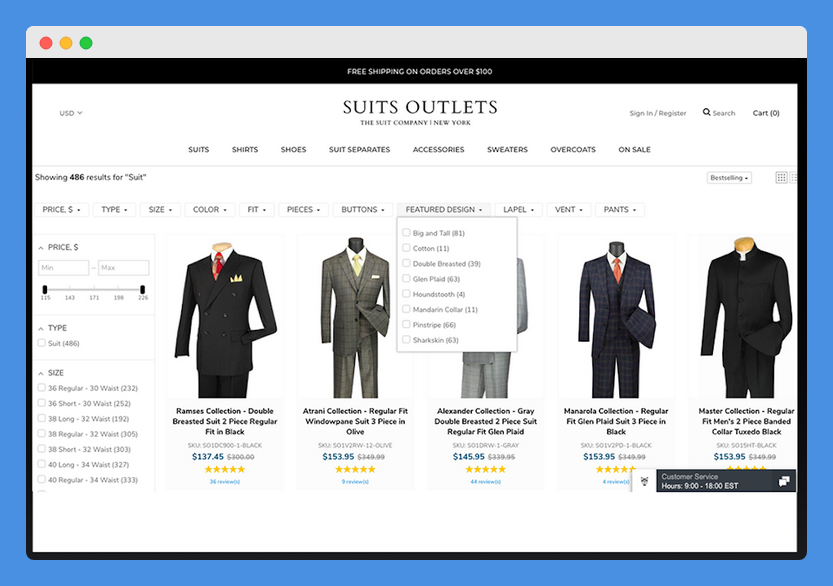 This cross sell app for Shopify is focused on improving your store's search bar functions. It shows recommended product items to customers in the drop-down menu of your site's search bar, while offering custom searches on the front and back end.
Also included are cross selling and upselling capabilities by showing customers recommended items in various areas around your store's site.
The app is multilingual with support for Arabic, Greek, Chinese, Cyrillic and Japanese, which is great if you have an international customer base. The app is available for free, or you can buy the premium plan for only $9 per month.
Also Read: 15 Best Shopify Cart Abandonment Apps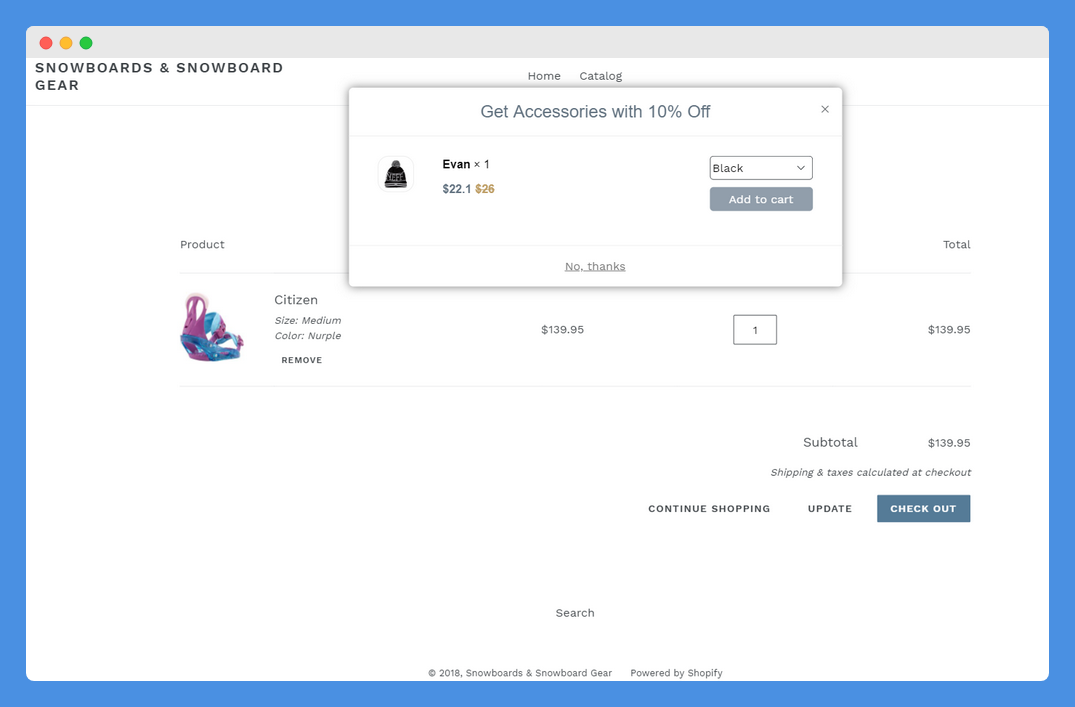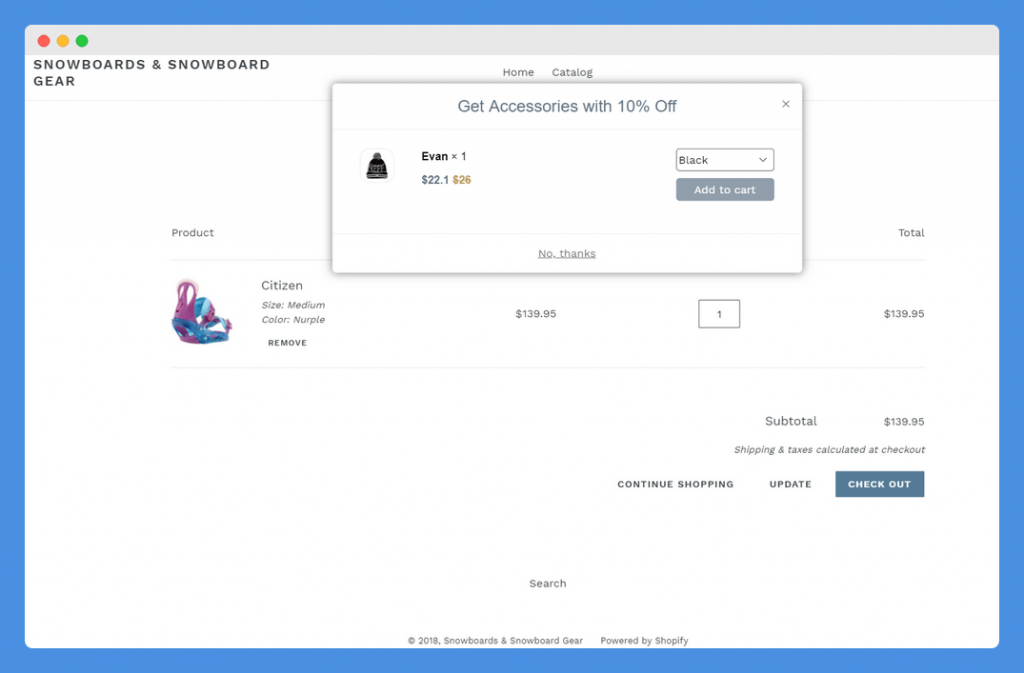 This app prides itself on offering popups and banners that don't interrupt your customers' shopping experience but encourages cross sells without annoying them.
It uses AI to display recommended product items to your customers, and if you like, you can set discounts, which your customers will see when they view your items on product pages.
It's easy to use and install plus setting up doesn't need any techie or coding knowledge/experience.
Check Out: Apps To Boost Shopify Traffic
Final Thoughts
Experiment with cross sell offers on your Shopify store and find out the product recommendations that work with your customers, as well as your product offerings/range.
With these 15 cross sell app picks, you can manage deals effectively, and nudge your customers to make more purchases from you.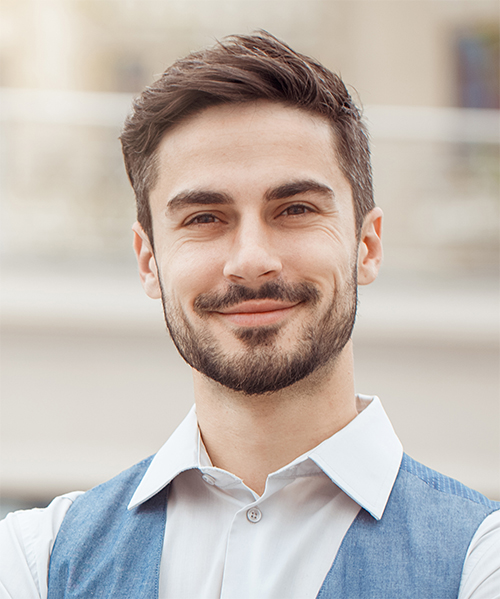 Author: Scott Macarthur
Scott L. Macarthur is a marketing consultant and an online author. He is mostly engaged in providing his expertise to startups and SMBs. He is also an author on TheNextWeb.