Are you getting ready to launch a product on Amazon? Whether you're launching a new or existing product, there is a lot riding on a successful launch.
In the pre-launch excitement, you need to put a lot of procedures, factors, and variables in order. That's where Amazon's seller tools come in.
Amazon's seller tools offer product launch services to help merchants:
Boost keyword ranking and product visibility
Increase organic traffic, sales, and product authority on Amazon
Gain long term profits
Propagate brand awareness
In this article, we will review the five best Amazon product launch services to help you increase sales and profits.
Viral Launch is an all-in-one seller tool for Amazon entrepreneurs. With its complete suite of tools, Viral Launch has established itself as a value driver.
This software helps merchants build and grow successful businesses and has driven over $8 billion in sales.
Viral Launch is intuitive and easy to use. For new merchants, it is a go-to-tool for product research, product launches, and market intelligence.
Merchants who want to take their businesses to the next level can harness features such as
Kinetic PPC
Keyword research and keyword manager
Competitive intelligence
Listing builder and analyzer
Split testing and more
Casey Gauss founded Viral Launch. The software has been around the Amazon marketplace since 2014. Although the tool evolved, it has consistently helped merchants achieve significant results.
Viral Launch has fast-tracked the growth of over 10,000 Amazon businesses.
Furthermore, they have helped to track over 225 million products and launched more than 44,000 products.
Features of Viral Launch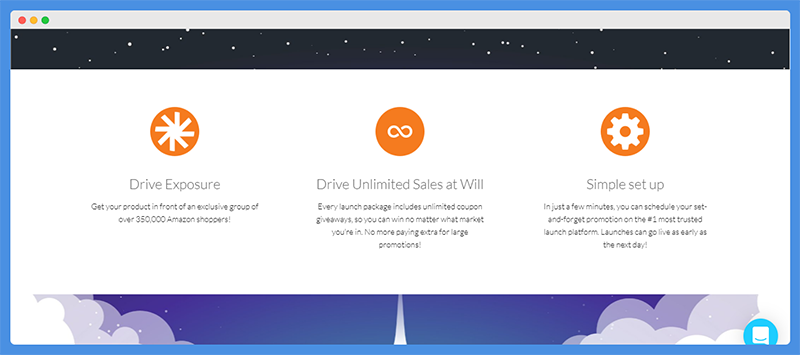 Viral Launch offers a product launch service for new and growing Amazon businesses. With this service, companies can leverage a broad buyer audience to get the sales they need.
Let's dive into the features of this service.
Expedited and Granular Launch Scheduling
This feature allows users to set and schedule their promotions at the click of a button. Merchants can set launches up to go live the next day or in ten days.
Furthermore, Viral Launch puts sellers in complete control of their product launch. At no extra cost, sellers can customize their product launch strategy using the scheduling system.
Also, they can schedule launches to run consistently or based on a certain number of units per day.
Also Read: Viral Launch Review
Unlimited Coupons
With every launch package, merchants can offer unlimited coupon giveaways to achieve success. They do not have to pay extra money to cater to multiple promotions and giveaways.
Larger Buyer Audience
This launch service helps sellers outperform their competitors. Users can get their product in front of an exclusive collection of more than 350,000 Amazon buyers.
Real-Time Product Launch Analytics
With this feature, users can view campaign statistics in real-time while the launch is ongoing. Merchants can gain valuable insight into
Product launch status
Number of the product giveaways
Promotions progress, results, and more
Launch Guides
Viral Launch has a launch guide to walk you through the product launch process. Also, Viral Launch's sales and support team are available to help users get started.
Launching your products with Viral Launch is easy. Here's how it works
Enter your product link, select your launch package, and purchase your launch service.
Set the parameters for the product launch. These may include the promotion period, the number of coupons you want to offer, and the URL that will direct shoppers to your product.
Viral Launch will distribute your coupon codes and stimulate sales.
Viral Launch Pricing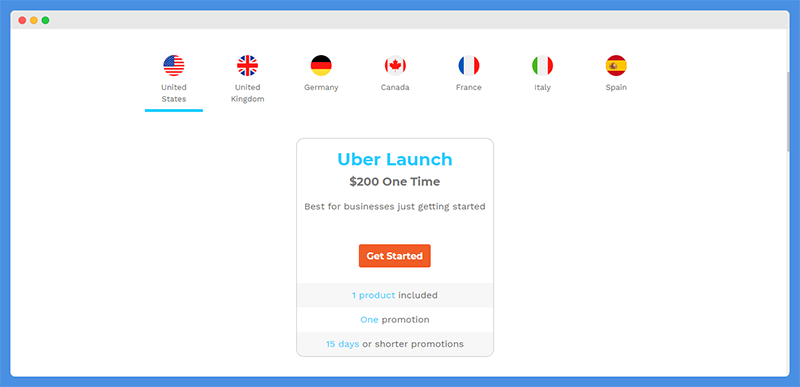 Viral Launch has separate launch pricing plans for different countries. All prices are one-time fees.
French, Spanish, and Italian Uber launch costs $50
Canadian, German, and the UK Uber launch start at $100.
US Uber Launch – $200
As at the time of this writing, Viral Launch reported that they would introduce the Japanese, Mexican, and Indian product launches soon.
Advantages of Viral Launch
Here are some of the pros of this tool
The launch service is easy to set up and use
Caters to new and existing Amazon merchants
Users can customize their launch strategies to meet their business goals
Accurate real-time statistics to help you understand product launch status and make data-driven decisions
They have a launch guide and extensive resource base to help users get started quickly
You can offer unlimited coupons with one launch package
Their customer support team is available to help with your launch
Customer service provides timely responses
Disadvantages of Viral Launch
Some of the issues you may experience with this tool include:
They do not offer a durational trial
Giveaways and promotions will not help you earn reviews
Also Read: Egrow Vs Viral Launch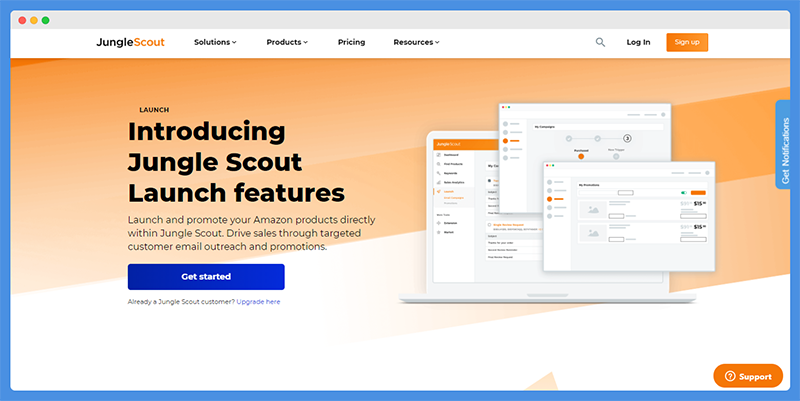 Jungle Scout is a leading Amazon seller software created by Greg Mercer in 2015. Jungle Scout has a full suite of tools to cater to
First-time sellers
Growing Amazon businesses
Brands and agencies
This tool helps merchants find profitable products, build, and grow their Amazon business.
Over the years, this tool has helped merchants gain a competitive advantage and achieve incredible results.
Our Pick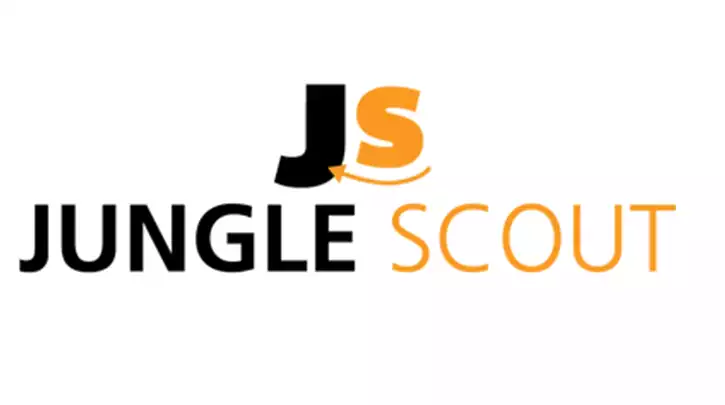 We earn a commission when you click this link and make a purchase.
Jungle Scout has supported more than 200,000 Amazon merchants. And they have helped sellers launch over 200,000 products.
Beyond product launches, Jungle Scout has other features including
Product tracker
Opportunity finder
Product and supplier database
Keyword Scout
Listing builder and
Sales Analytics
Features of Jungle Scout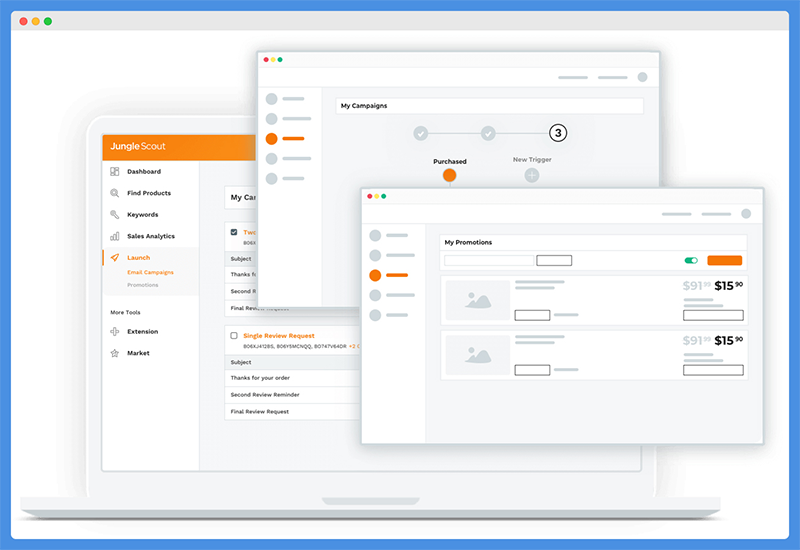 Jungle Scout's launch feature allows merchants to launch and promote their Amazon products. They can boost sales through coupons, giveaways, and email outreaches.
Here are some of the product launch features:
Explore: Jungle Scout Review
Massive Audience
Marketers can tap into a vast marketplace of Amazon buyers to promote their products with coupons, offers, and giveaways.
This feature will help users to boost brand awareness and increase sales.
Automated Email Campaigns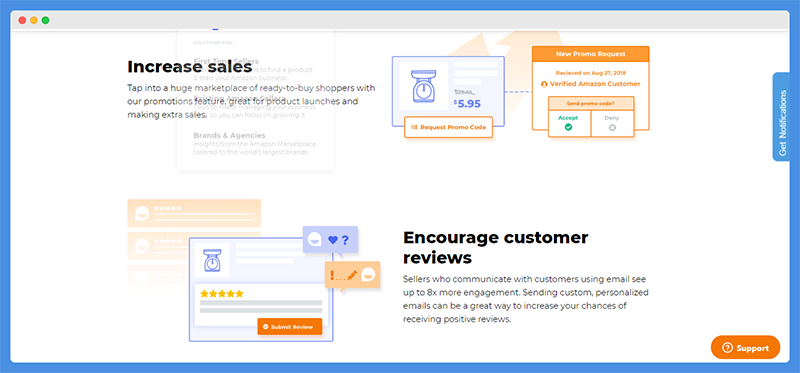 Automated emails allow merchants to increase customer engagement by up to eight times. Personalized emails will help sellers boost customer satisfaction.
Merchants can send automated emails to customers who have initiated a request for a refund. Proactive communication can help to increase positive reviews and reduce negative feedback.
Supported Marketplaces
Promotions are available only for the Amazon UK and US marketplaces. However, the automated email feature supports eight Amazon marketplaces including
Canada
Mexico
United Kingdom
France
Italy
Germany
United States
Spain
Jungle Scout Pricing
Jungle Scout has three pricing plans.
Basic – starts at $39 per month
Suite – starts at $69 per month
Professional – $129 per month
Jungle Scout doesn't offer a free trial. However, they offer a 14-day money-back guarantee.
Our Pick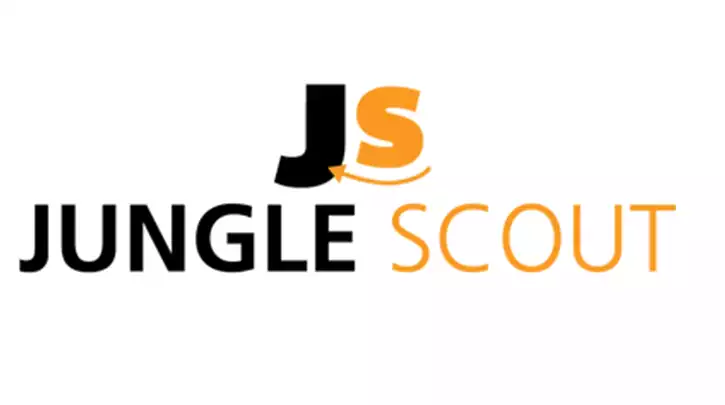 We earn a commission when you click this link and make a purchase.
Advantages of Jungle Scout
Here's why users love this product launch tool
Jungle Scout's product launch is foolproof and easy to use.
They provide a live chat support feature.
Customer service is very responsive.
The product launch and promotion feature deliver significant sales results.
They have a strategy to help users increase positive reviews and minimize negative feedback.
Jungle Scout has an academy where sellers can learn winning business strategies from experts.
They have an extensive knowledge base including tutorials, guides, articles, and blogs.
Disadvantages of Jungle Scout
Some of the drawbacks of this software include:
They do not offer a free trial.
Product promotion is available only for the US and the UK marketplaces.
Also Read: Jungle Scout's keyword Scout Review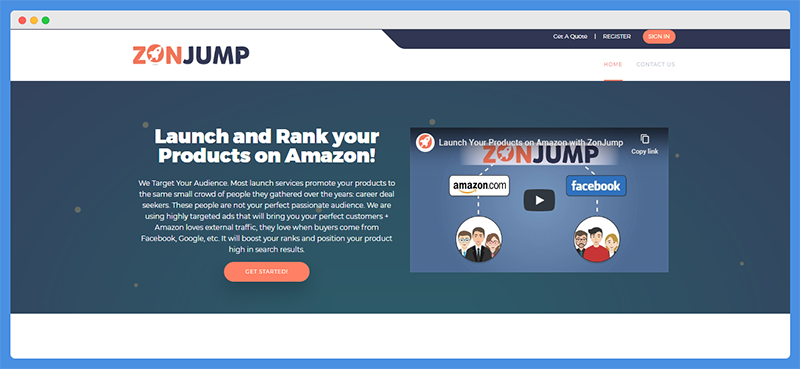 ZonJump is an Amazon product launch tool that helps Amazon sellers drive product sales. Leo Limin created the software in 2017 to help Amazon merchants drive traffic to their listings.
With this tool, marketers can improve product performance, increase sales, and achieve success. Zonjump uses a unique product launch strategy to boost product ranking on specific keywords.
Merchants don't have to rely on deal sites and groups to increase sales. This software drives external traffic from Facebook to Amazon listings.
ZonJump supports only the Amazon US marketplace.
Features of ZonJump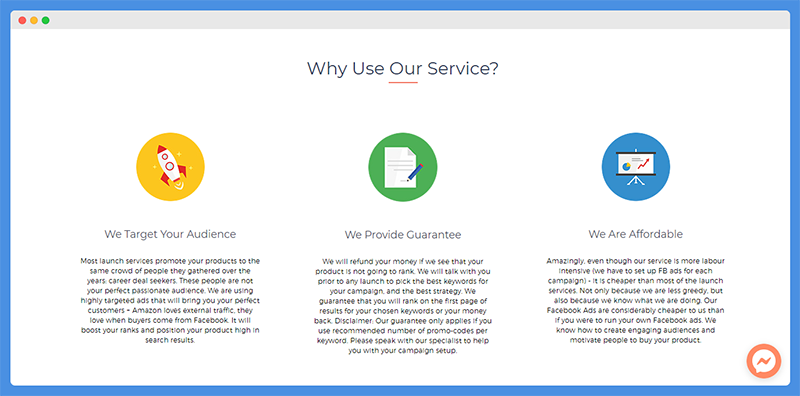 Here are some of the features of this tool.
High and Low Discount Coupons
ZonJump's product launch strategy involves the use of high or low discount coupons. This software serves product ads with juicy discounts to targeted buyer groups. ZonJump creates Facebook Ads to drive traffic to your Amazon listing.
During your campaign or product launch, they dish out the discount coupon codes to buyers. The claim code entices your potential visitors to visit your product listing and buy your products.
This unique product launch strategy is useful because it helps merchants
Boosts product and keyword ranking
Position high in Amazon search results
Increase product sales
ZonJump offers one active launch per product or ASIN. Offering deep discounts coupons help merchants to achieve high inventory turnovers and sales.
By offering multiple discounts and coupons, you can boost your organic ranking in the shortest possible time. More so, it helps merchants maintain stability at the top of the rankings.
Also Read: ZonJump Review
Inventory Protector
ZonJump offers an inventory protector tool to protect Amazon merchants. Without this tool, sellers may face the risk of a massive inventory clear out using a single claim code.
Amazon doesn't protect sellers from this risk. During product promotions, you cannot limit the product quantity that buyers can purchase using a single claim code
But, ZonJump comes to the rescue with this feature. Merchants can restrict purchase quantity from one buyer.
Expert Guidance And Monitoring
ZonJump also offers expert guidance and monitoring services for Amazon merchants. They can craft out a launch strategy that suits your business and delivers value.
Before you start your product launch, their support team will speak to you to understand your needs.
Furthermore, they will pick the best keywords and campaign ideas that will help you gain top ranking and improve sales.
ZonJump Pricing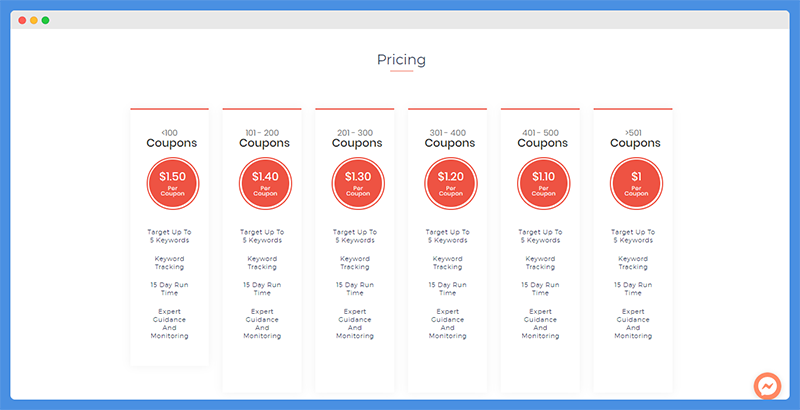 ZonJump has six pricing plans. They include:
Less than 100 coupons – $1.50 per coupon
101-200 coupons- $1.40 per coupon
201- 300 coupons- $1.30 per coupon
301-400 coupons – $1.20 per coupon
401-500 coupons – $1.10 per coupon
Above 501 coupons – $1 per coupon
Merchants will enjoy:
Guidance and product launch from ZonJump experts
Keyword targeting (up to five keywords)
Keyword tracking
15-day run time
If you aren't sure of the number of coupons you need, you can request a quote.
Advantages of ZonJump
Some of the benefits of this tool include
Merchants will enjoy the inventory protector tool for free.
The software is easy to set up and use.
ZonJump offers personalized expert, consulting, and launching services.
Payment depends on the number of coupons that shoppers have claimed.
Disadvantages of ZonJump
Here's why users dislike this tool
This tool supports only the Amazon US marketplace.
Customer support does not respond on time.
The expected increase in product ranking may not be as quick as promised
Explore: Viral Launch Vs AmazeOwl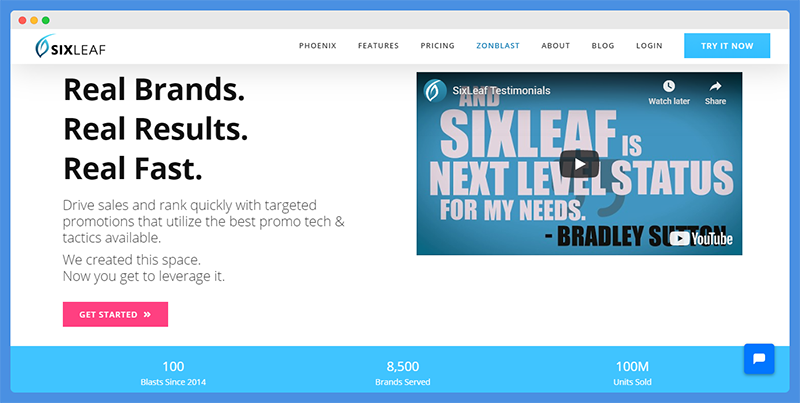 ZonBlast is a product launch service for Amazon merchants created by SixLeaf. This service is suitable for businesses that want to launch, grow, and scale their brand quickly.
With this software, companies can use targeted promotions to
Drive traffic to their Amazon listing
Increase brand awareness
Boost sales and increase profits
Joe Junfola founded the company in 2014. Since then, ZonBlast has served 8500 brands, sold 100 million units of products, and performed 100 promotions.
The SixLeaf software suite has other Amazon business growth drivers including
Product research
Product and niche validation
Product promotions
Tracking and analytics
Features of ZonBlast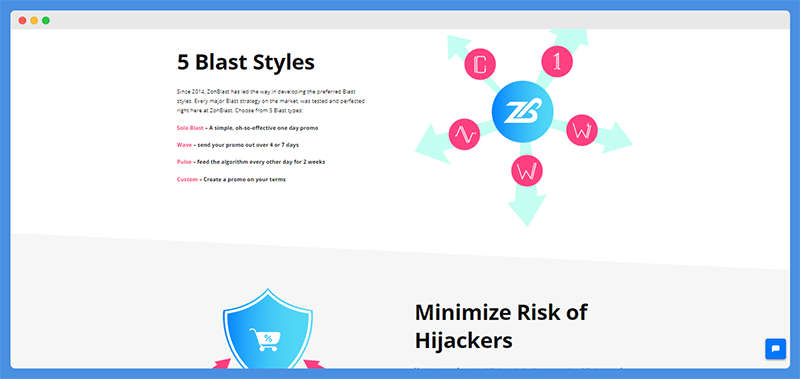 ZonBlast utilizes one of the best promotion technologies and tactics to drive product launches.
Relevant Keywords
ZonBlast harnesses Amazon sourced keyword data to generate tons of relevant keywords for your product launch. More so, it provides data on keyword index and keyword relevance.
ZonBlast offers two keyword strategies. Users can target up to five keywords (classic) or up to 50 keywords (cluster).
Check Out: Zonblast Vs Viral Launch
Promotion and Blast Strategy
ZonBlast offers multiple promotion strategies to help merchants achieve significant results. Sellers can choose from any of the blast types and schedule dates for the promotion. They include:
Solo Blast: Merchants can send a one-day promo.
Wave: Merchants can send out promotions over a four or seven day period.
Pulse: Seller can feed the algorithm for two weeks.
Custom: This allows users to create a promo based on their terms.
Variable Code Distribution
During the multi-day promotion, ZonBlast will enable merchants to distribute as many codes as they want daily. This software does not limit users to a static amount per day.
Merchants can distribute coupon codes unevenly, and that makes your distribution more organic.
Protection From Hijackers
Most product launch platforms are susceptible to the risk of hijackers or competitors. They may buy your entire inventory using promo codes and resell them.
Merchants who face issues like this may lose valuable time, energy, and money.
ZonBlast offers protection from hijackers by shutting down fraudulent activities. They use a combination of real-time network monitoring and machine learning.
ZonBlast Pricing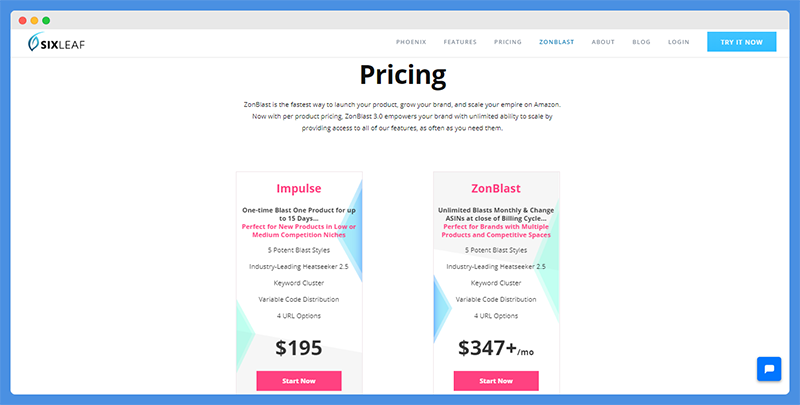 ZonBlast has two pricing plans.
The impulse plan starts at $195 per month. It covers a single blast for one product for up to 15 Days.
ZonBlast plan starts at $347 per month. It includes an unlimited monthly blast and a change of ASINs at the end of the billing cycle.
Users will enjoy
Five blast styles
Keyword cluster
Heatseeker
Variable code distribution
URL options
Advantages of ZonBlast
Here's why users love this product launch tool
Their launch service is handy and helps merchants scale their business.
Customer service is excellent and very responsive.
They offer customer support on third-party review websites.
The software allows sellers to minimize the risk of hijackers.
ZonBlast consistently adds more updates to their tool.
Disadvantages of ZonBlast
Some of the cons of this tool include:
You may experience occasional bugs.
ZonBlast works with the Amazon US marketplace only.
Also Read: Merchant Words Vs Jungle Scout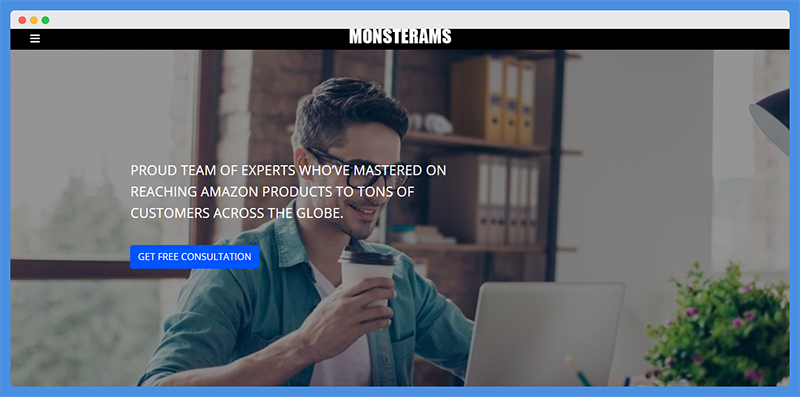 Monster AMS helps Amazon merchants optimize their business and achieve a competitive edge. They offer serves to help your Amazon brand stand out. With this tool, you can reach out to tons of Amazon shoppers, increase sales and profits.
Monster AMS offer multiple Amazon services including
Product launch service
Review collection service
Amazon PPC service
Listing optimization service
Over the years, Monster AMS has
About 243 satisfied clients
Launched 13,000 products
Helped 174 brands grow
Managed over 27,000 PPC campaigns
Interesting Read: Jungle Scout Vs BigTracker
Features of Monster AMS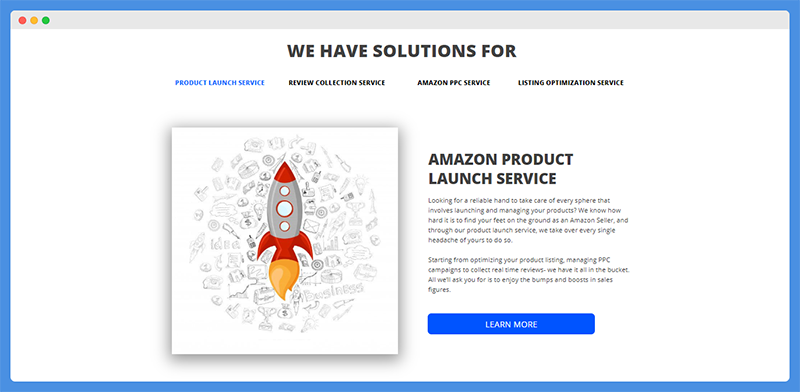 Monster AMS offers a complete and step-by-step review service.
Listing Optimization
Monster AMZ helps merchants optimize their product listings. As part of the listing optimizing service, they offer
Keyword research
Product photography and videography
Product copy optimization
Click-through rate and conversion rate optimization
PPC Campaign Management
Monster AMS helps clients set up, launch, and monitor their PPC ads. They perform keyword research and craft a compelling call-to-action to drive ad performance.
Review Collection
Positive and verified reviews help merchants boost product rankings and sales. Monster AMS has an automated messenger bot that helps users earn you positive reviews.
Protection From Hijackers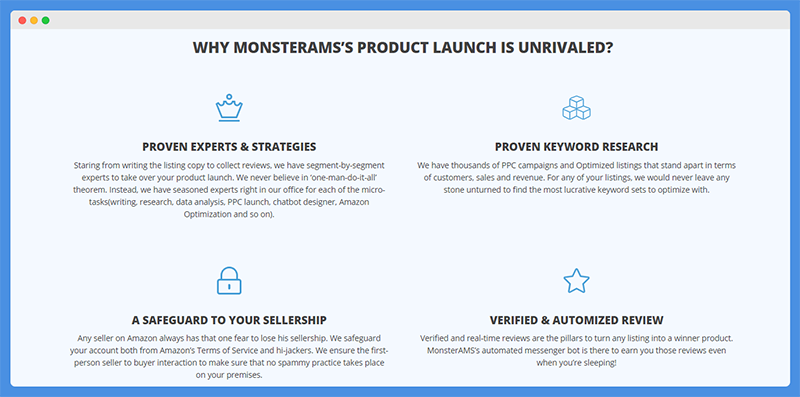 Monster AMS helps to safeguard your account from spammers and hijackers. They monitor your account to ensure spammy practices do not occur.
Consulting and Personalized Services
Monster AMS employs a data-driven approach to help customers achieve success. They offer solutions tailored to suit each client and monthly reporting. Monster has a team of dedicated professionals to manage every task.
Monster AMS Pricing
Monster AMS helps merchants find the most profitable opportunities to suit their budget. To get pricing information, you may need to fill a form to contact support.
Advantages of Monster AMS
Here's why users love this tool
Monster AMZ helps merchants handle a more significant part of the product launch process.
This software protects Amazon sellers from hijackers and spammy activities
They offer tailored services to meet customer needs
Monster AMZ provides free consultation services
Users will enjoy a 24-hour monitoring service
Disadvantages of Monster AMS
Here's why users dislike this tool
They have a limited knowledge base
You need to contact support to get pricing information
Monster AMZ has limited support options
Also Read: JumpSend Vs Viral Launch
Final Words: What's the Best Amazon Product Launch Service
Our review has highlighted five best Amazon product launch tools for merchants and Viral Launch stands out as the best.
Viral Launch allows sellers to get their products in front of a large marketplace of over 350,000 buyers. Merchants can ramp up sales numbers by offering promos, coupons, and giveaways.
This tool puts sellers in complete control of their product launch. Marketers can schedule their product launch and provide unlimited coupons.
Viral Launch's product launch tool supports seven Amazon marketplaces. The analytics feature allows marketers to gain real-time insight into their launch process.
Viral Launch has a launch guide to walk you through the entire product launch process.
If you are looking for a launch service that sets you up for success, Viral Launch is a perfect choice.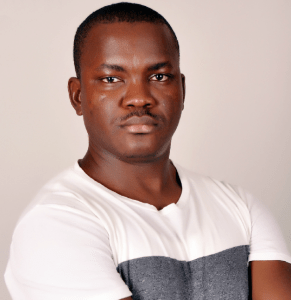 Author: Nicholas Godwin
Nicholas Godwin helps businesses tell profitable brand stories that their audiences love. He's worked on projects for Fortune 500 companies, global tech corporations and top consulting firms, from Bloomberg Beta, Accenture, PwC, and Deloitte to HP, Shell, and AT&T. Works with Mofluid these days.