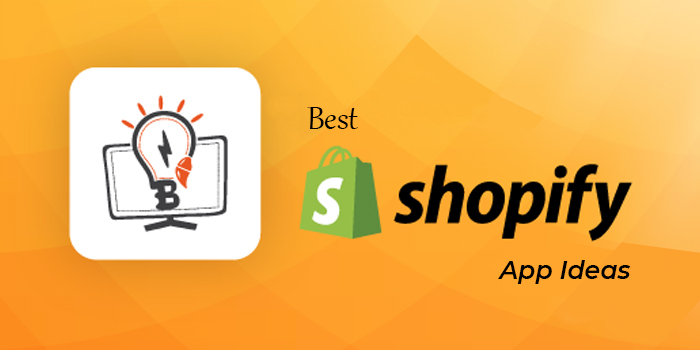 With close to one million registered merchants, Shopify is the most popular eCommerce platform on the internet.
This is precisely why the Shopify store is full of great apps. In fact, there are more than 4,600 apps on the Shopify app store, both free and premium.
Developing an app these days is not difficult. Regardless of coding experience, you can create your own Shopify app. However, app development starts with an idea.
If you want to create a good app, the idea has to be great in the first place.
We put together these brilliant app ideas. Take a look. One of the following might inspire you to get started.
Explore: 75 Free & Paid Shopify Apps (Expert Recommended)
Our Pick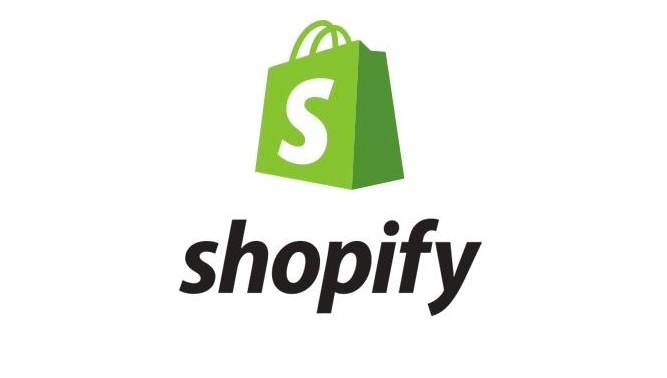 We earn a commission when you click this link and make a purchase.
Best Shopify App Ideas
1. Guest Author App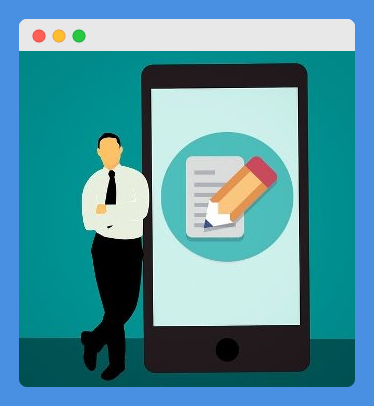 Shopify incorporates a built-in blogging system that allows merchants to publish content to engage their visitors, drive more sales, make announcements, etc.
However, only the store owners' name or registered staff members can appear as the author of published blog posts.
To publish a guest post under a different author name, the Shopify merchant must undergo the hassles of creating a new staff member account.
To solve this problem, a Shopify app that allows users to add a new guest author will be ideal. In addition, users should be able to change the author for any blog post without hassles.
Suggested App Names: Author Connect, Guesttastic.
Explore: Best Shopify Apps For Dropshipping
2. Image Compression App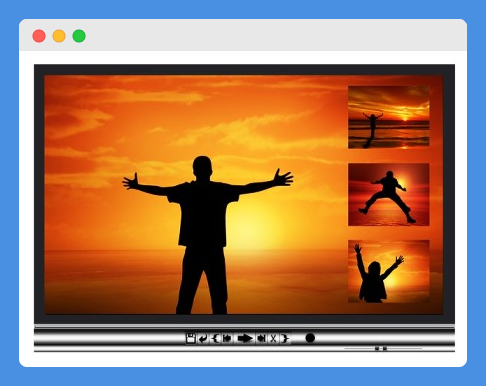 Images are highly essential for every Shopify store. In fact, customers are inclined to make purchases after a visual impression of the product.
However, for store owners who feature lots of products per page, multiple images may cause their site to load slowly.
Apart from affecting the store's SEO state, the delay may also discourage customers from purchasing.
Hence, Shopify store owners would benefit from using an image compression app that reduces image sizes, thereby enabling the site to load faster.
There are some image compression apps on the Shopify App Store; however, several users complain that some don't work with their stores. Also, others complained that compressed images lose too much quality.
In essence, a Shopify app that reduces image size without losing much quality will be ideal.
Suggested App Names: Imagezilla, Starlight Image.
Also Read: Best Free Shopify Apps
3. Market Research App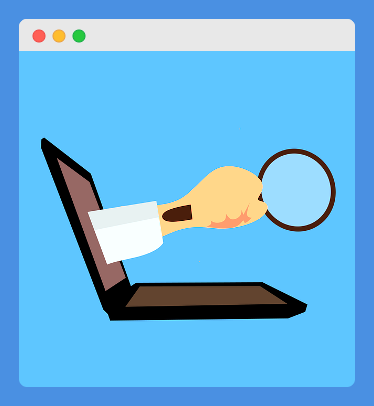 Market research is vital for the success of any business. With a market research app, Shopify merchants will identify the ideal products to sell.
That way, they can make rational business decisions.
Unfortunately, there is no straightforward market research application on the Shopify store; market research can only be done as a sub-function on a few apps.
Also, several users have complained about complexities on similar market research apps on the Shopify app store. Hence, the key to beating the competition is making your market research app easy-to-use as possible.
An intuitive market research app for Shopify will be a win-win for everyone, most notably merchants who run dropshipping and print on demand stores.
Such merchants are continually researching the best products to list in their stores.
What's best? Create a market research app for Shopify store owners.
Suggested App Names: MarketZoom, Marketjet.
Check Out: Best Paid Shopify Apps
4. Refer A Friend App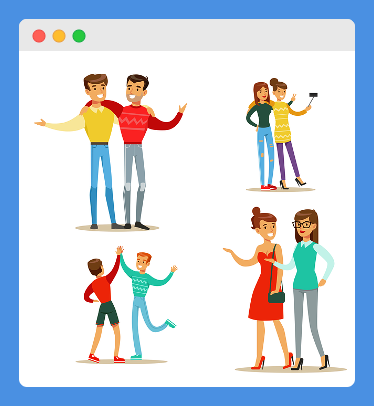 Merchants typically offer certain rewards to loyal customers that introduces their store to other people.
However, most of the referrals and rewards apps on the Shopify App Store are not easy to use.
In fact, several merchants complained about their faulty tracking system and high costs.
Nevertheless, a Shopify app that allocates reward bonuses for referred friends and converting sales will be ideal.
Likewise, the app should include a ranking system that allows top loyal customers to get massive discounts for new orders.
Suggested App Names: Friendadora, Referaza.
Explore: Best Shopify Print On Demand Apps
Our Pick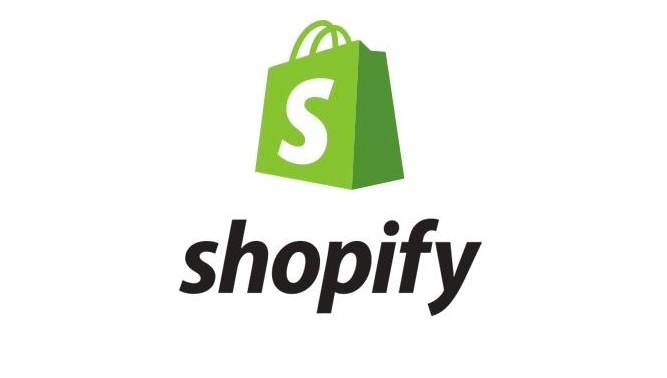 We earn a commission when you click this link and make a purchase.
5. Forum App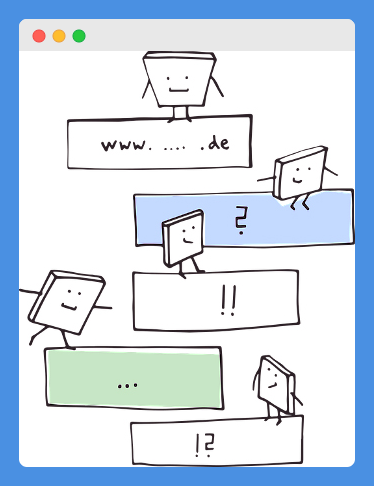 Our list of the best Shopify app ideas will not be complete without a forum app.
Take, for instance, you are a Shopify merchant, and you want a social platform for your customers to interact with each other; a forum is the best option to consider.
Most merchants allow group interaction on social media platforms like Facebook, Twitter, WhatsApp, etc. However, an on-site forum will bring about a more private communication environment for store visitors.
Besides, a real-time forum that allows customers to create threads and drop comments cannot be achieved via mainstream social media.
There are less than five specific forum apps on the Shopify App Store, so it is an open niche to penetrate your winning app. Besides, some of the existing apps are high priced.
Therefore, the aim should be to develop a cost-friendly forum app for Shopify users.
Suggested App Names: Forumgenics, Forumbes.
6. Cash On Delivery (COD) With OTP App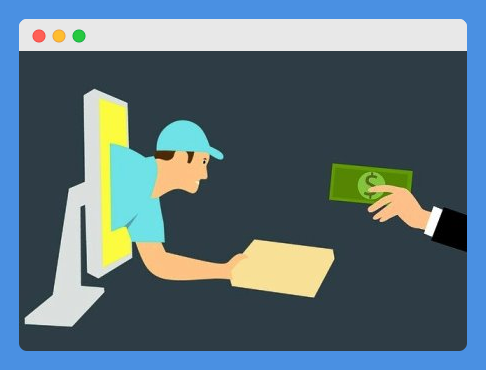 Cash on delivery (COD) is a payment method that allows customers to purchase products and then pay upon delivery.
Although Shopify has a COD application (Advanced Cash on Delivery app), it is available only for Indian merchants.
So, you can develop a COD application that is available for merchants in other countries or on a global scale.
Several Shopify merchants are waiting to download such an app the minute it is released.
However, the problem that exists with COD payment is bogus buyers. Some buyers are not genuine and will only cause a waste of time and resources for the merchants.
Hence, integrating an OTP (One Time Password) function in the COD app is imperative.
With OTP functionality, merchants can verify genuine COD buyers before shipping products to their destination.
Suggested App Names: CODsio, Force COD.
Explore: Best Shopify Cross Sell Apps
7. Visual Countdown Timer App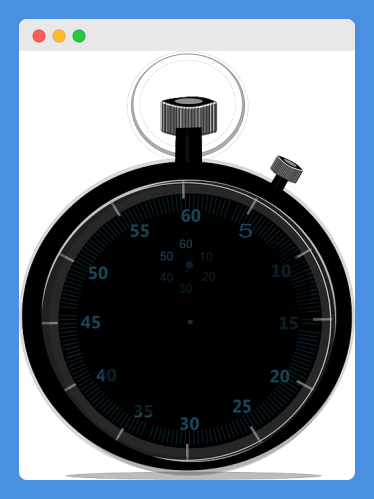 When offering product discounts or hot sale deals, online merchants often use a countdown timer to draw customer's attention. A countdown timer application is a cool Shopify app idea, but such apps already exist.
Nevertheless, you can develop a visual countdown timer to set your app apart from the lot.
The majority of countdown timer applications on the Shopify app store does not give store owners much flexibility. In fact, there are limits to the customization they can carry out.
Every merchant with a need for a countdown timer would prefer a flexible app that can be customized based on their preference. Therefore, your app needs to give store owners more customization options.
Most importantly, there should be a wide range of color options, fonts, and display sizes. Also, the app should be compatible with major Shopify themes.
Suggested App Names: Timerooze, Timerlaza.
Also Read: Best Pop-up Apps For Shopify
Our Pick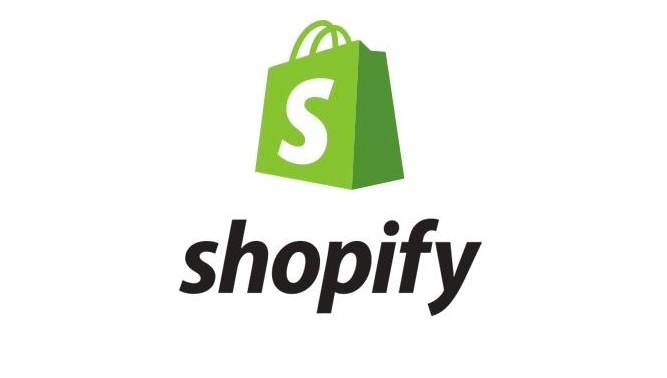 We earn a commission when you click this link and make a purchase.
8. All-in-One Social Media Sharing App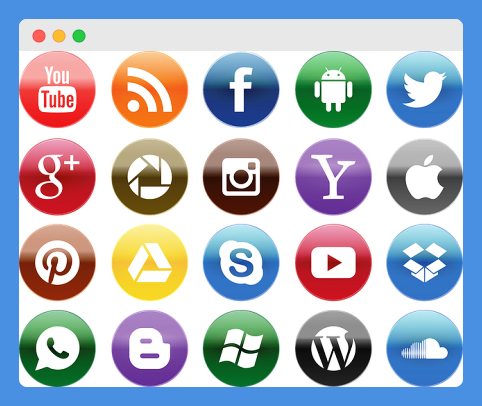 Sharing content on social media platforms enables store owners to reach potential buyers. Thankfully, there are Shopify apps for sharing product pages on specific social media platforms like Facebook, Instagram, Twitter, Whatsapp, etc.
However, there's hardly any app that integrates all of these social media platforms in one.
Think of it as a bulk publishing tool that automatically promotes published product pages on your Shopify store to several social media platforms at a go.
The closest app with this functionality is the Kit app made by Shopify, which integrates only with Facebook and Instagram.
Apart from integrating with relevant social media platforms, the ideal all-in-one social media sharing app should allow users to promote their blog posts.
Suggested App Names: Socix, Sharingtastic.
9. Instagram Live Chat App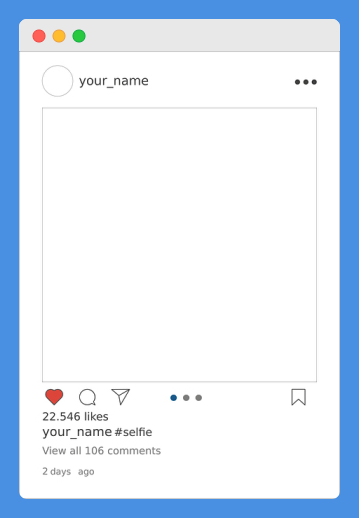 There are many ways for store visitors and customers to reach store owners if they have any inquiries.
The most popular mediums include email, contact form, and live chat.
While several Shopify apps support live chat with Facebook and Whatsapp, only one app supports Instagram live chat.
Conversely, Instagram is a visual content sharing platform that is ideal for merchants.
If a store owner has a popular Instagram page, an Instagram live chat app will enable them to chat with their customers via Instagram DMs from their Shopify store.
Suggested App Names: Instaquipo, Instalivefy.
Also Read: Best Shopify Cart Abandonment Apps
10. Product Page View Count App
Another noteworthy Shopify app idea is a product page view count. Apart from social proofing, merchants can showcase the number of views for each product page.
Ideally, the app should be easy to use. All that is required is a function to count and display the number of people who have visited the product page.
Additionally, the app should be flexible so that merchants can blend the color and output to match their store's theme.
Suggested App Names: Viewella, Countbia.
11. Wholesale Hub With Affordable Pricing App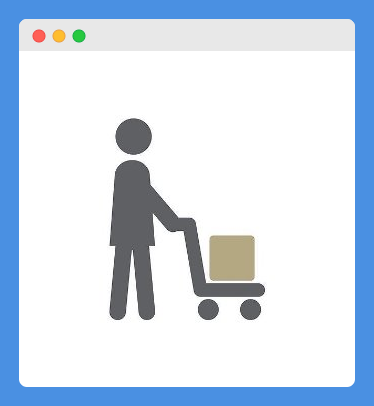 The concept of wholesale selling on online stores is to grow sales. Moreover, wholesale prices are relatively cheaper than retail prices
There are several wholesale apps on Shopify, but truth be told, not all are up to par. Also, the average ones are high priced, while some merchants are not comfortable with the pricing because they also have to pay for a Shopify subscription.
With Shopify Plus, there's a built-in function for managing wholesale orders, but the features are limited. Hence, many merchants are looking for an app that offers a better means of managing wholesale orders without spending too much.
If you can bring such a Shopify app idea to life, you should go for it. However, you should note that lots of features are needed for a wholesale "hub" app.
Suggested App Names: Squared Wholesale, Scope Wholesale.
Our Pick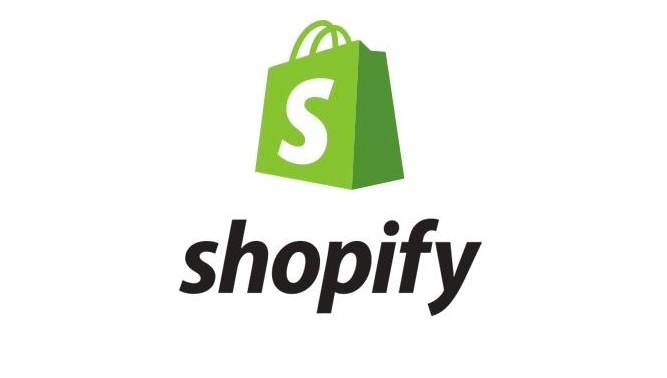 We earn a commission when you click this link and make a purchase.
12. Warehouse Management App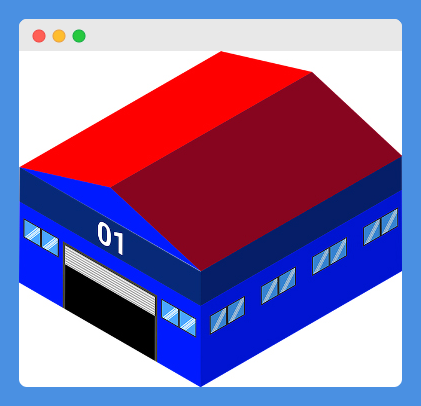 Inventory management is one of the many difficulties that online store owners face.
Picking and tracking orders in and out of the warehouse require the usage of an efficient warehouse management system.
For Shopify store owners, a functional warehouse management app will be perfect.
Notably, several Shopify merchants use the Quick Scan Shopify app to update and track inventory using a barcode scanner. However, not all merchants love working with barcode scanners.
Other options are the shipping apps that tackle fulfillment on a broad scale, but they have only limited options for managing inventory.
Therefore, you should consider providing Shopify merchants with a robust warehouse management app. At the moment, such an app is not available yet on the Shopify App Store.
Suggested App Names: Binary Warehouse, Manageporium.
Also Read: Best Shopify Newsletter Apps
13. Automatic One-click Order Fulfillment App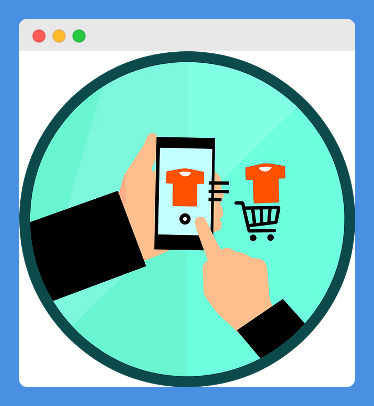 To initiate order fulfillment, Shopify merchants that dropship products from online marketplaces like AliExpress, Amazon, eBay, etc. manually submit their customer's orders to the product supplier.
However, errors are possible when you manually fulfill customer's orders.
Although there are various AliExpress one-click order fulfillment apps on the Shopify App store, the same can be said for other online marketplaces.
However, few Shopify apps facilitate one-click order fulfillment for popular online marketplaces.
Therefore, you should consider developing a Shopify app that allows merchants to drop ship products from multiple online marketplaces.
With the one-click order fulfillment app, Shopify store owners will be able to fulfill customer's orders without errors.
Suggested App Names: Fulfillbia, One-clickya.
14. Double Discount App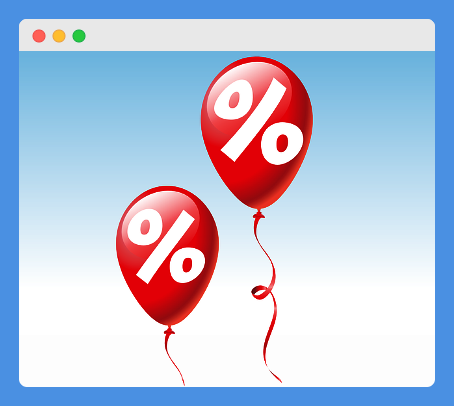 Discounts reduce product prices, thereby attracting customers to make more purchases. Most often, online merchants use a unique discount model – the double discount model.
Although there are Shopify apps for offering discounts, none of them incorporates the function of double discounts.
In fact, merchants are forced to set the first discount, the second, before arriving at the final price if they wish to feature double discounts on their products.
Even the wholesale apps that are alternatives to discount apps are operated using codes.
Likewise, setting a double discount model with a wholesale app will involve writing multiple codes and stacking them, which is not supported by Shopify.
With a unique double discount app, adding multiple discounts to products on Shopify stores will be a cakewalk for merchants. For this purpose, you can simply create a double discount calculator app for Shopify.
Suggested App Names: Path Double, Fusion Double.
15. Product Sharing App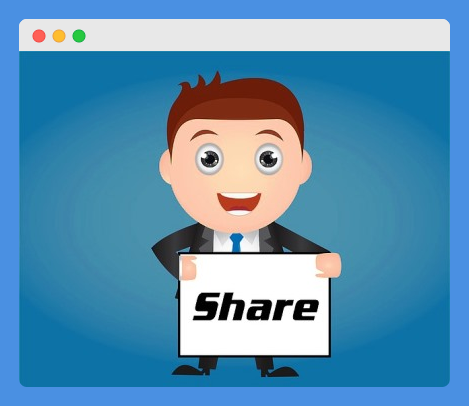 Shopify allows users and merchants alike to interact via the Shopify Community. However, they can only share ideas and exchange words in this community.
A product sharing app is one of the most sought after apps by Shopify users – a platform that allows users to share and exchange products.
The goal here is for online merchants to seamlessly connect and promote each other's products on their individual Shopify stores. Overall, this would result in more sales revenue, while the profits can be split based on agreement.
Suggested App Names: SharingPrism, Productomatic.
Our Pick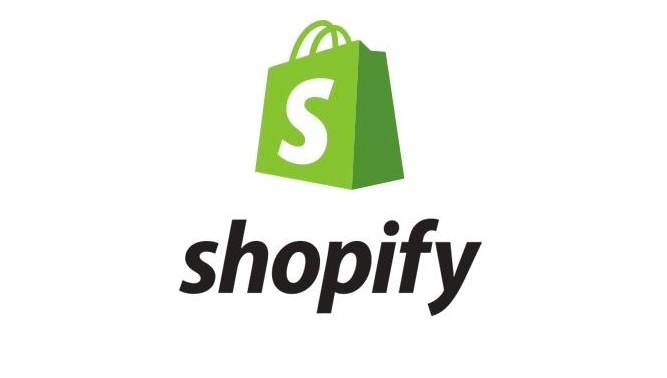 We earn a commission when you click this link and make a purchase.
Wrapping Up
As we stated earlier, app development begins with an idea. So, you may have to opt for any of the 15 best Shopify app ideas we mentioned above.
Building Shopify apps is a unique way of generating income. If you put up your app for sale on the Shopify App store, you get 80 percent of the amount for every sale.
Interestingly, several entrepreneurs have built seven-figure businesses just with their winning applications.
In fact, you don't have to learn to code or be tech-savvy before developing your next Shopify app; all you have to do is consult an app development firm. Also, you should ensure that your app meets the Shopify coding requirements.
Sam loves to write on technology & related stuff. Ecommerce, mobile and internet marketing equally drive her interest. Likes gardening and experimenting with new recipes. An avid reader and absolutely mad @bout donuts 🙂