According to Statista, global eCommerce sales have exceeded 4.2 billion US dollars as we move into 2021.
When talking about eCommerce, a platform that stands out is Amazon. Amazon is the most popular eCommerce platform with close to 3 million sellers and a wide range of items in its marketplace.
If you're already an Amazon seller or a prospective one, you should be aware of the staunch seller-competition. Yes! There's competition in every niche.
Amazon Seller tools like Viral Launch were developed to help Amazon sellers manage their business and grab the competitive advantage.
However, Viral Launch also has its competitor and alternative platforms.
Perhaps you've tried Viral Launch and want something else, you'll find the best alternatives in this post.
Before we proceed, let's look at Viral Launch and how it works.
What Is Viral Launch And How It Works?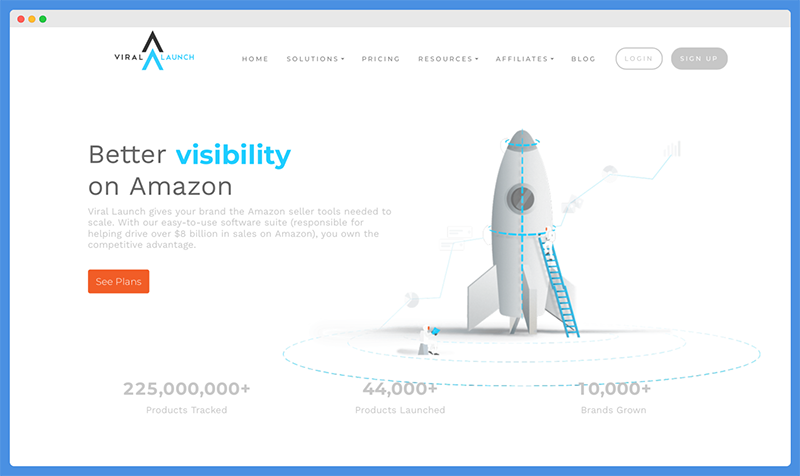 Amazon Automation is what the Viral Launch software offers. It is a hub of different Amazon Seller tools that can help merchants improve and drive sales.
So far, the software has been used to track more than 225 million products and to launch more than 44,000 products on the world's most used eCommerce marketplace.
Some of the Amazon Seller tools Viral Launch features include a product research tool, keyword research tool, competitor tracking tool, advertising & PPC tracking tool, and a keyword tracking tool.
Also, it is relatively easy-to-use. By creating an account and subscribing to a plan, you are provided with access to its stellar tools and you can use them to your advantage.
You can figure out hot products and hot keywords by using the product research tool and keyword research tool respectively. With its competitor tracking tool, you can put your competitors under your watch and be aware of their every move.
The advertising & PPC tracking tool works for ad rank tracking and targeting if you plan on running PPC ads, the keyword tracking tools work similarly but for tracking keywords.
Viral Launch has a Chrome extension – the Market Intelligence Chrome extension, which provides you with insights on market data and sales estimates while you browse.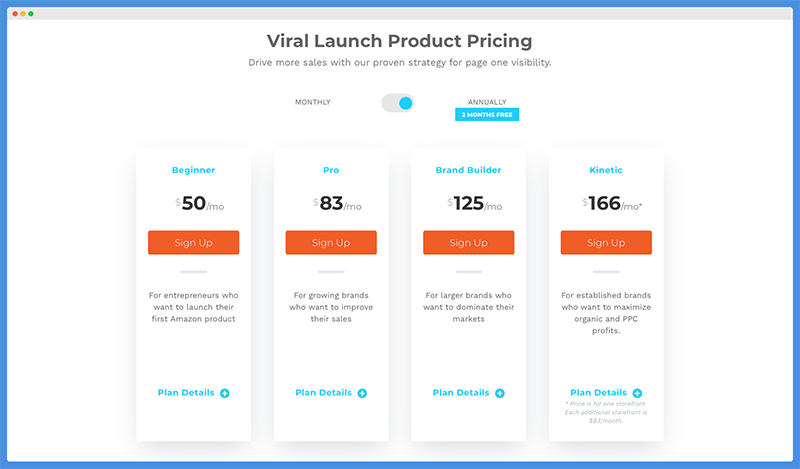 Viral Launch features four pricing plans, which include:
MI Extension Plan – $25/month ($21 per month annually)
Beginner Plan – $59 per month ($50 per month for annual payment)
Pro Plan – $99 per month ($83 per month for annual payment)
Brand Builder Plan – $149 per month ($125 per month for annual payment)
Kinetic Plan – $199 per month ($166 per month for annual payment)
Note: Apart from the price discount offered for an annual payment, the first two months are free.
Unfortunately, Viral launch is not ideal for every Amazon seller due to its exorbitant cost, limited features, amongst others; hence, it is essential to opt for Viral Launch alternatives and competitors.
Best Viral Launch Alternatives & Competitors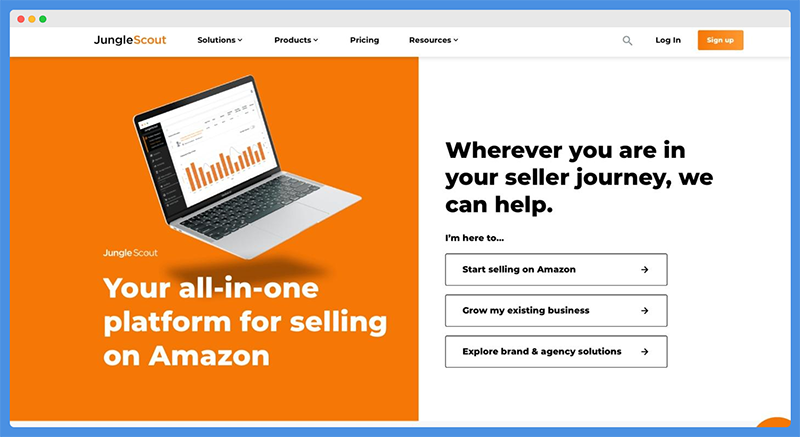 Jungle Scout is a Viral Launch alternative that assists Amazon sellers in their journey. The platform can be used by new & existing sellers or by those who want to explore their brand solutions.
From the software database, you can search for any Amazon product and it's easy when using keywords and filters. You can monitor your product sales & revenue and even your competitors by using the Product Tracker tool.
The Jungle Scout Keyword Scout tool delivers insights into customer keyword searches for your listings. This can be discovered by actual keywords or ASINs.
A standout feature for Jungle Scout is its supplier database. As an Amazon Seller, especially a new one, you need reliable and quality suppliers, you can source them from this database.
Furthermore, Jungle Scout helps you keep track of your finances with the Sales Analytics tool. You can get metrics on sold units, ROI, product cost, net margin, net profit, and more.
If you've got inventory, there's a built-in inventory manager to monitor them. A Chrome extension is featured but it functions somewhat independently. You can use only the Chrome Extension as a stand-alone tool.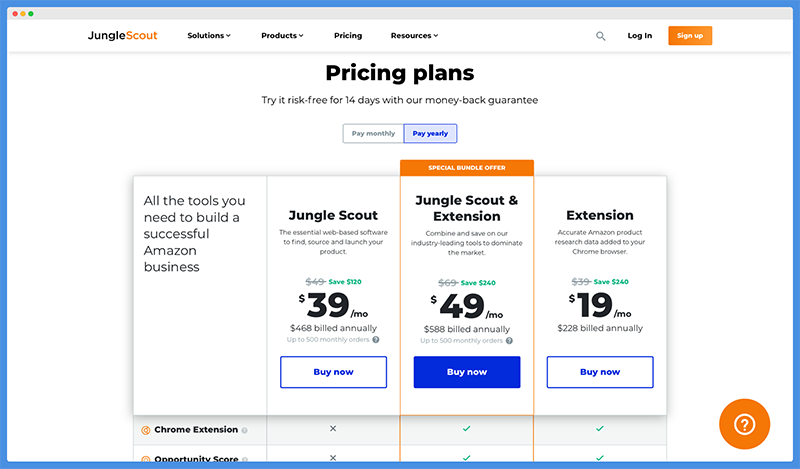 Here are the Jungle Scout pricing plans:
Jungle Scout Plan – $49 per month ($39 per month for annual payment)
Chrome Extension – $39 per month ($19 per month for annual payment)
Jungle Scout & Chrome Extension Plan – $69 per month ($49 per month for annual payment)
Short Tip: Jungle Scout's main pricing plan is relatively affordable but paying differently for its Chrome Extension makes it a tad expensive.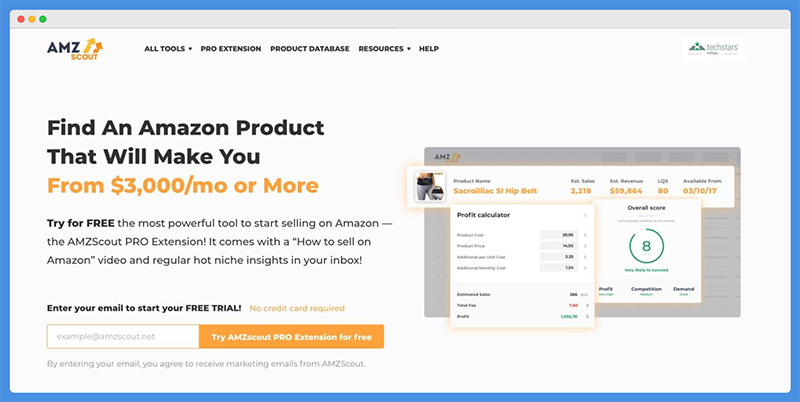 AMZ Scout is described as an "Innovative Amazon Product Research Tool". It focuses on three major aspects: finding top Amazon products, analyzing product demand and competition, and providing insightful reports.
The AMZ Scout software features a rich database of Amazon products. There are over 40 filters to sort through this database and you can as well use keywords.
For each product, you can view the average price, rank, and rating amongst others. That way, you can figure out which products are hot sellers. Inside its seller tool arsenal are keyword tracker, keyword explorer, and listing wizard tools.
The keyword tracker can be used to track an unlimited number of products. Also, you can set the tracking frequency between an hour to 24 hours.
In addition to its paid tools and features, AMZ Scout offers some tools for free. This includes an FBA Fees Calculator, Stock Stats, Sales Estimator, and an Amazon to eBay comparison tool.
AMZ Scout features a Chrome extension known as the Amazon Quick View. It can be used to view product price history, profit margin, top keywords, etc. and it is free.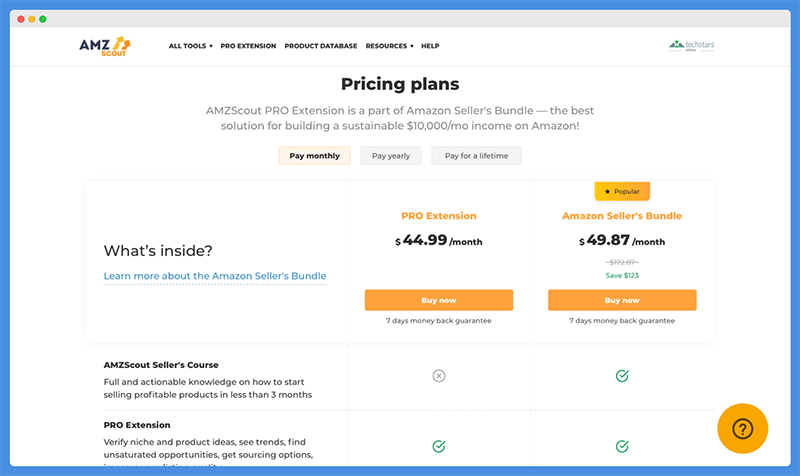 There are two main pricing options on AMZ Scout:
Amazon Seller's Bundle – $49.87 per month ($24.90 per month for yearly payment)
PRO Extension – $44.99 per month ($14.90 per month for yearly payment and $299 for lifetime purchase).
Short Tip: The PRO Extension is a part of the Amazon Seller's Bundle, so you can get all its tools if you pay for the Amazon Seller's Bundle.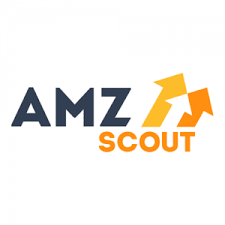 We earn a commission if you click this link and make a purchase at no additional cost to you.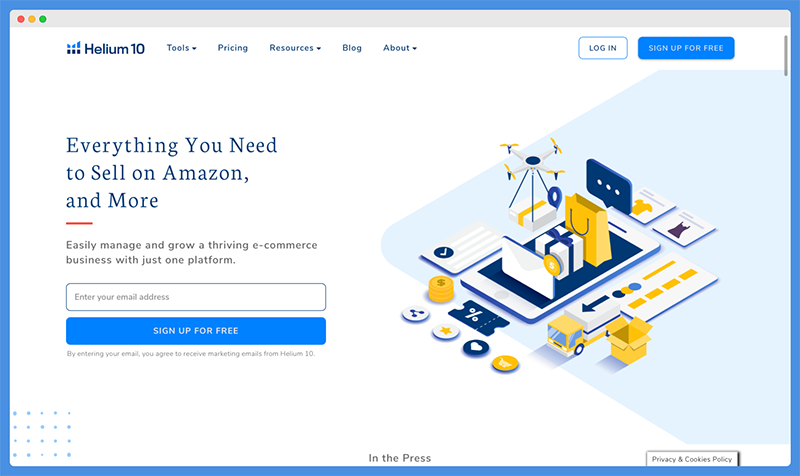 Helium 10 was among the first integrated Amazon seller software systems to be launched. Interestingly, Helium 10 features multiple tools in different categories.
For product research, you can use tools like Black Box, Trendster, X-Ray, ASIN Grabber, etc. Though different, they all work in finding profitable keywords.
Helium 10 can help you rank higher in searches with Keyword Research tools like Magnet, Cerebro, and Misspellinator. The Misspellinator is unique as it helps you discover and take advantage of misspelled keywords in searches.
With the listing optimization tool, you can create converting listings. Tools in this category include Index Checker, Frankenstein, and Scribbles.
Managing your business becomes easy with automated operation tools. Refunds can be processed seamlessly with the Refund Genie tool and you can increase engagement with the Follow-up tool.
The Inventory Protector does just what the name describes and with alerts, you'll never miss a thing. With the Helium 10 mobile app, you can streamline your Amazon business from your mobile phone and there's also a Chrome extension as well.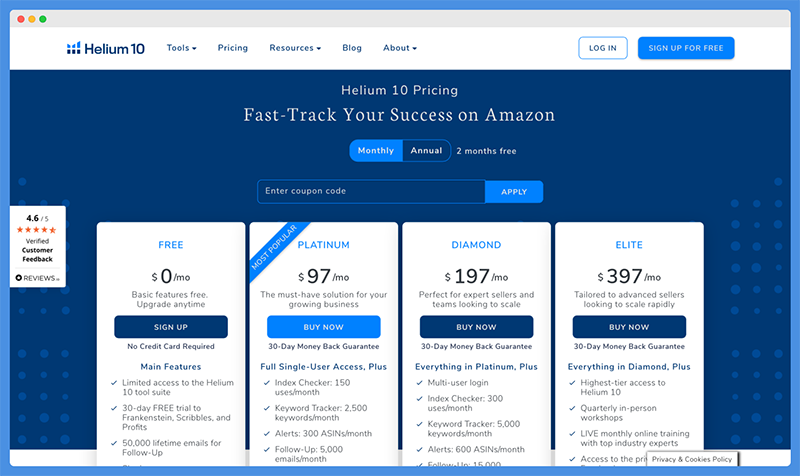 With Helium 10, you can choose any of the following four pricing plans:
Free Plan – $0 per month
Platinum Plan – $97 per month
Diamond Plan – $197 per month
Elite Plan – $397 per month
Short Tip: Helium 10's paid plans are similar to Viral Launch, but the Free Plan gives it an advantage. Also, you get 2 months free on all plans with an annual payment.

We earn a commission if you click this link and make a purchase at no additional cost to you.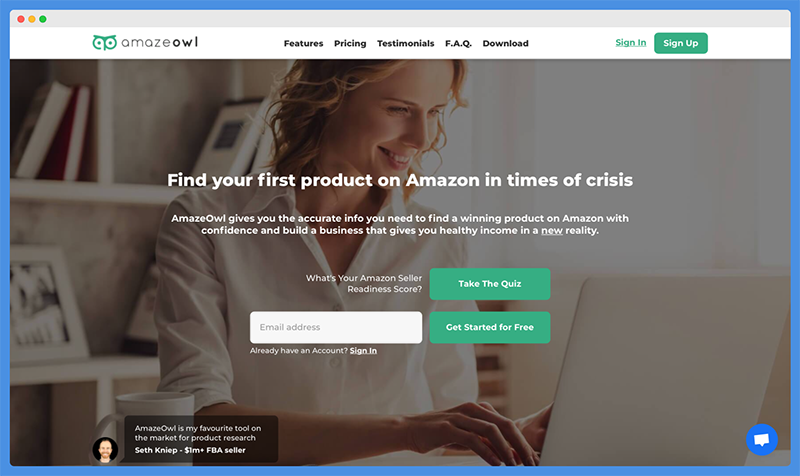 With about 4,000 new users every month, AmazeOwl is one of the notable Viral Launch alternatives and competitors. The software targets new sellers as it aims to help them in launching their first products and making their first profit.
AmazeOwl has a database with over 600 million products across 11 Amazon marketplaces in different countries. As an Amazon seller, you can get hot selling products from its database without hassles.
The software ranks each product with a 5-star rating. You can as well view the insights to determine product profitability. Also, it explains the product potential for you to understand.
AmazeOwl delivers insights on how to boost the profitability of existing products. This includes insights on pricing strategies, reviews, and images.
With AmazeOwl, you can keep track of your competitors so as to outrun them. Any changes made by your competitors, no matter how small, are reported and you get alerted of possible new competitors.
There is a keyword monitoring tool to keep track of how your products or competitors' product rank on Amazon search results. Besides that, you can also monitor a full niche or Amazon category.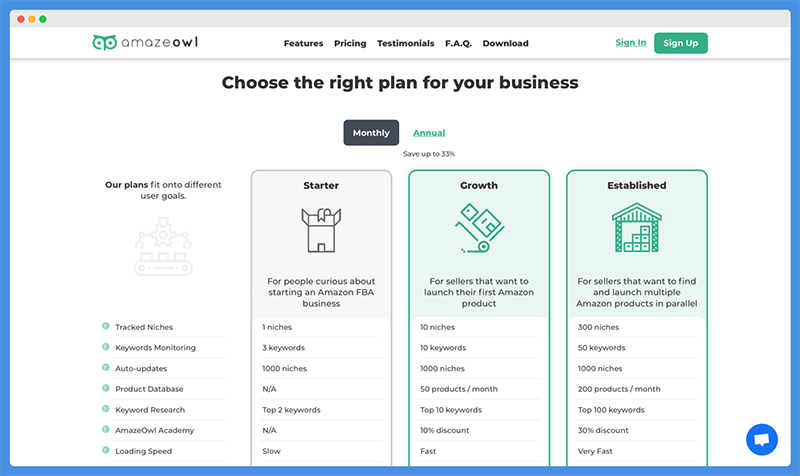 Three pricing plans are available on AmazeOwl:
Starter Plan – $0
Growth Plan – $19.99 per month ($12.99 per month for yearly payment)
Established Plan – $29.95 per month ($19.99 per month for yearly payment)
Short Tip: AmazeOwl pricing plans are way more affordable than Viral Launch.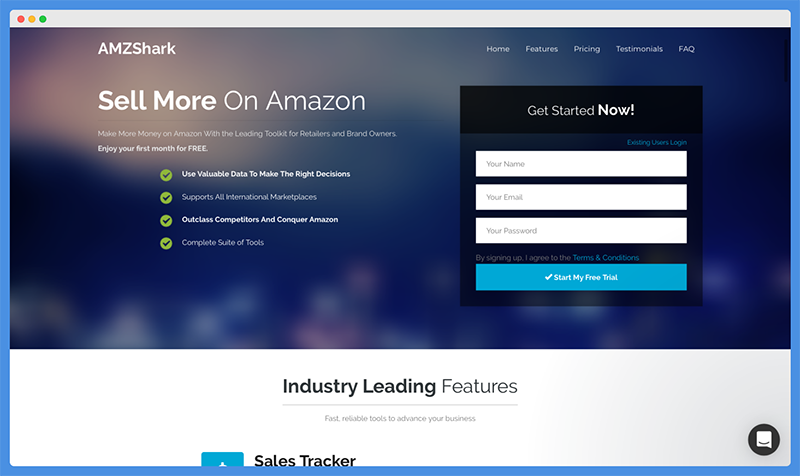 Another Viral Launch alternative that should be on our list is AMZShark. It is a complete suite of tools that can help brand owners and retailers conquer their Amazon competitors. In total, there are 12 Amazon seller tools on AMZShark.
First is the Sales Tracker tool which enables you to track Amazon product sales. It supports tracking up to 1,000 products at a time. With the Nice Scout, you can source profitability products in different niches.
There is a Keyword Explorer tool for discovering new and profitable keywords to include in your listings. With the Listing Scout, you can compare high performing listings of other sellers against yours to make improvements.
To know your products' position for keywords on Amazon search results, AMZShark features a Search Ranking Tracker. It will work for competition products as well and you can monitor up to 200 keywords at a time.
The Keyword Comparison tool works similarly to the Listing Scout as it is used to compare keywords. If your competitors try to steal from your listings, you'll get notified by the Hijacking Alerts tool.
AMZShark features unique Super URLs, advantageous in boosting search ranking and Feedback Alerts, to follow-up all customers' feedback.
The Competition Scout and Supplier Scout tools are used for discovering competitors and potential suppliers respectively.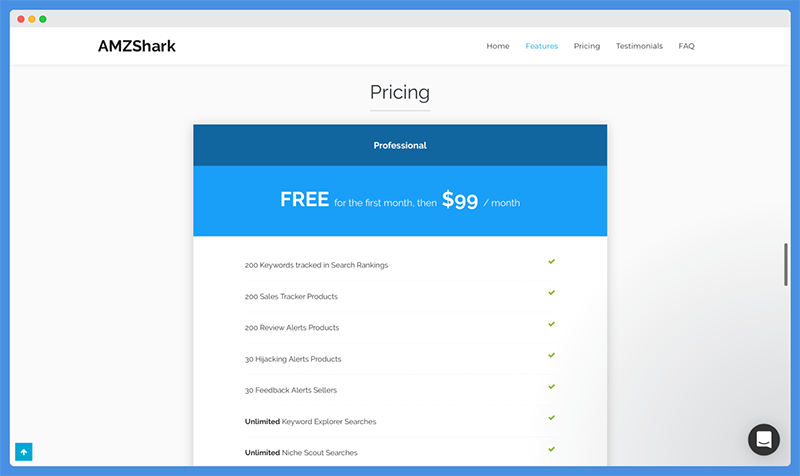 The AMZShark software features only one pricing plan:
Professional Plan – $99 per month (First month free)
Short Tip: With just one pricing plan, you have no options on AMZShark and the price is a tad high.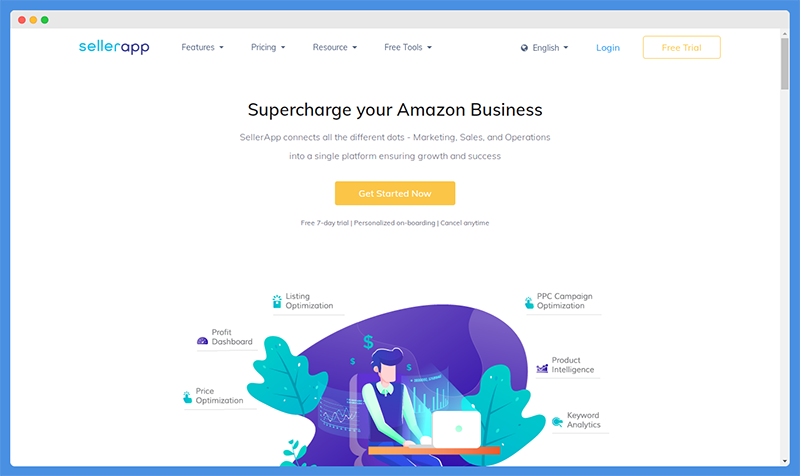 Sellerapp is a Viral Launch alternative that features marketing, sales, operations, and solutions tools for Amazon sellers. The software dashboard serves as a profit dashboard from which you can monitor expenses, spends, profits, and more.
Fortunately, it features a keyword research tool that allows you to analyze keywords and get insights on search volume, seasonal trends, and competition.
Also, there a Product Keyword tool that sources all the top keywords that products rank for on Amazon.
Discovering products is easy with Sellerapp. The software's database has a catalog of more than 35 million Amazon products. You can create highly profitable listings as the Listing Quality tool helps in optimization.
To streamline your Amazon Seller business, Sellerapp offers professional managed services. Also, it features some free tools, including, Product Scoring, FBA Calculator, AcoS Calculator, Sales Estimator, Chrome Extension, and more.
Sellerapp features two categories of pricing plans i.e. Amazon Sellers and Managed Services.
Amazon Sellers Pricing Plans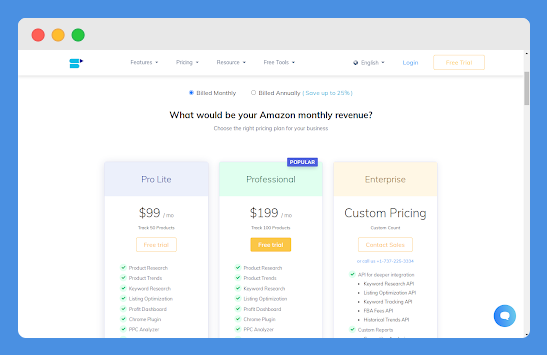 Pro-Lite Plan – $99 per month ($89 per month for annual payment)
Professional Plan – $199 per month ($149 per month for annual payment)
Enterprise Plan – Custom Pricing
Managed Services Pricing Plans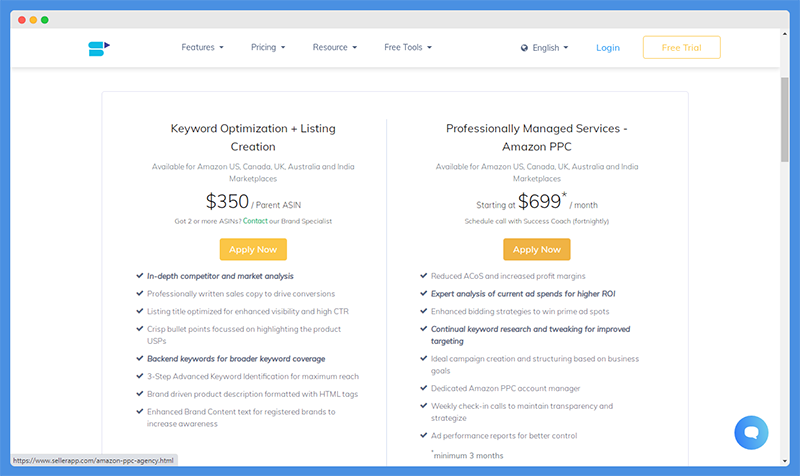 Keyword Optimization + Listing Creation Plan – $350 per month
Professionally Managed Services Plan – Starts at $699 per month
Short Tip: The Amazon Sellers plan is ideal if you intend to manage your Amazon selling business yourself. However, Viral Launch options are cheaper.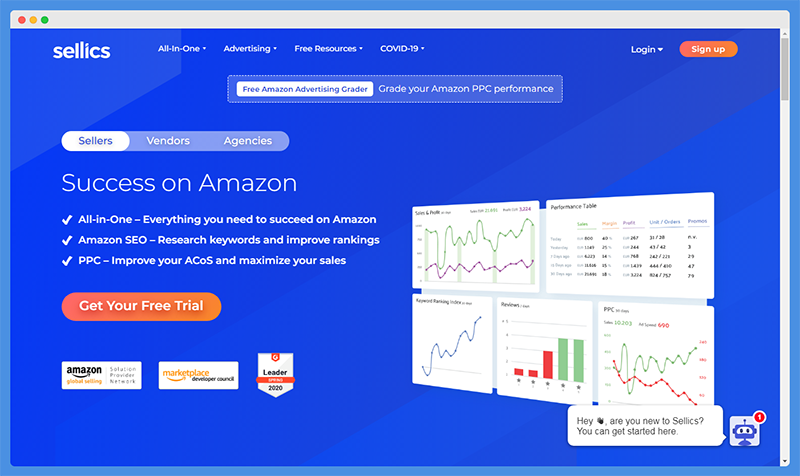 This software is made up of five major features – profit measure, PPC optimization, SEO, reviews, and inventory management.
From its profit dashboard, you can monitor your profits in real-time. It auto-calculates product costs, PPC fees, Amazon fees, taxes, and more. The PPC manager enables you to maximize revenue and save time by providing various campaign automation.
You can boost your product rankings on result pages with the Amazon Ranking Optimizer tool while the Review Management tool allows you to keep track of all your product reviews and instantly notifies you of new ones.
Finally, the inventory manager ensures you don't run out of stock. Likewise, Sellics has options for Agencies and Vendors on Amazon too.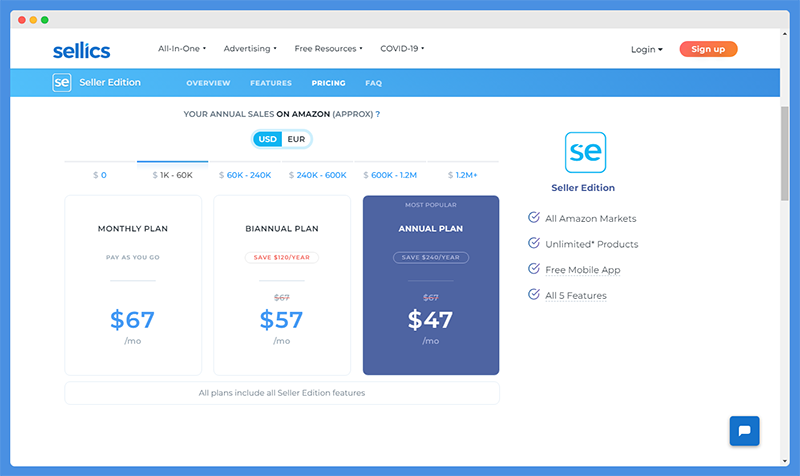 Sellics features three Amazon Seller pricing plans:
Monthly Plan
$67 per month for $1k – 60k annual sales
$97 per month for $60k – 240k annual sales
$217 per month for $600k – 1.2M annual sales
Biannual Plan
$57 per month for $1k – 60k annual sales
$87 per month for $60k – 240k annual sales
$187 per month for $600k – 1.2M annual sales
Annual Plan
$47 per month for $1k – 60k annual sales
$77 per month for $60k – 240k annual sales
$157 per month for $600k – 1.2M annual sales
Short Tip: Sellics pricing plans are very flexible. The amount is based on your annual sales on Amazon, so you can get very cheap options.
Interesting Post: Sellics Vs Jungle Scout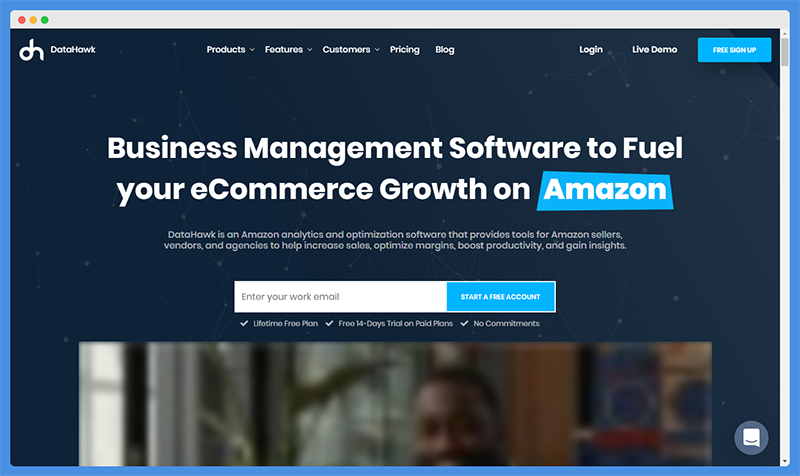 DataHawk is another noteworthy Viral alternative and competitor for Amazon sellers, but with a focus on analytics and optimization. With proper optimization and insights, sellers can increase sales.
With the DataHawk Market tool, you can analyze the market to discover superior products and working pricing strategies. For optimization, there's the DataHawk SEO tool for tracking organic keyword rankings.
DataHawk features an Amazon Keyword Tracker and Amazon ASIN Tracker for tracking products using keywords and ASINs respectively.
The Amazon Listing Tracker also functions for tracking product listings.
There's no limit to the number of keywords, ASINs, or listings you can track. When it comes to data historicization, DataHawk is one of the best Viral Launch alternatives to consider. Its highest plan can retain data history for life.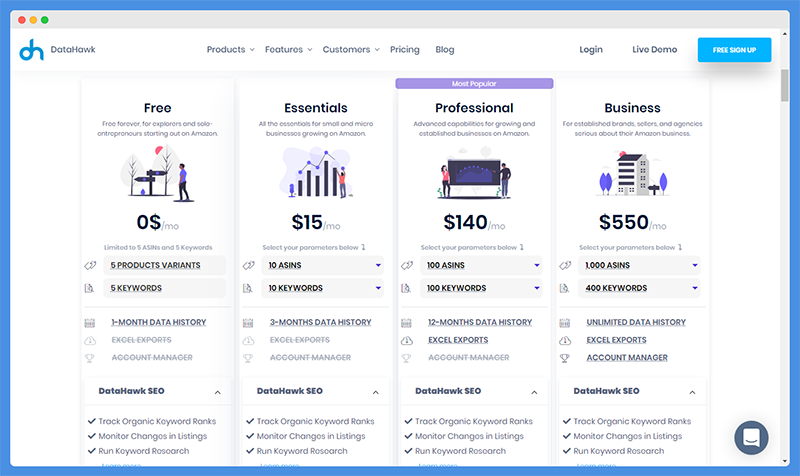 There are four pricing plans on DataHawk, which include:
Free Plan – $0 per month
Essentials Plan – $15 per month ($12 per month for annual payment)
Professional Plan – $140 per month ($112 per month for annual payment)
Business Plan – $550 per month ($440 per month for annual payment)
However, DataHawk has different pricing plans for Amazon PPC services and ads analytics, which include: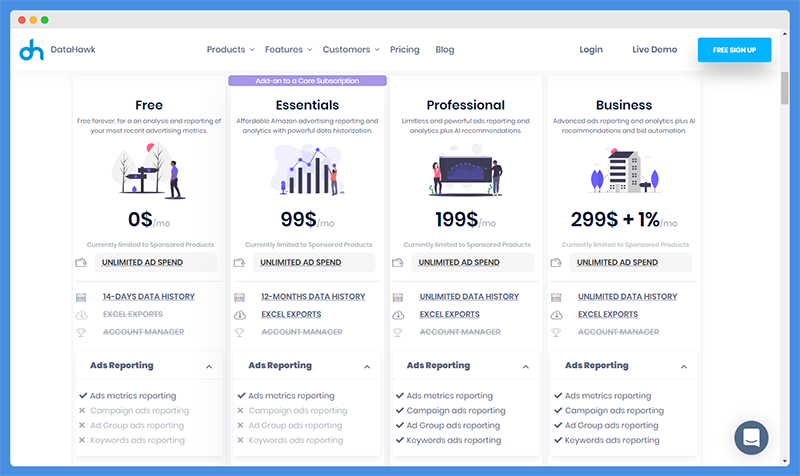 Free Plan – $0 per month
Essentials Plan – $99 per month
Professional Plan – $199 per month
Business Plan – $299 + 1% per month
Short Tip: Despite DataHawk's affordable pricing options, paying for ad tracking separately makes the platform expensive.
Also Read: Best Amazon Product Finder And Research Tools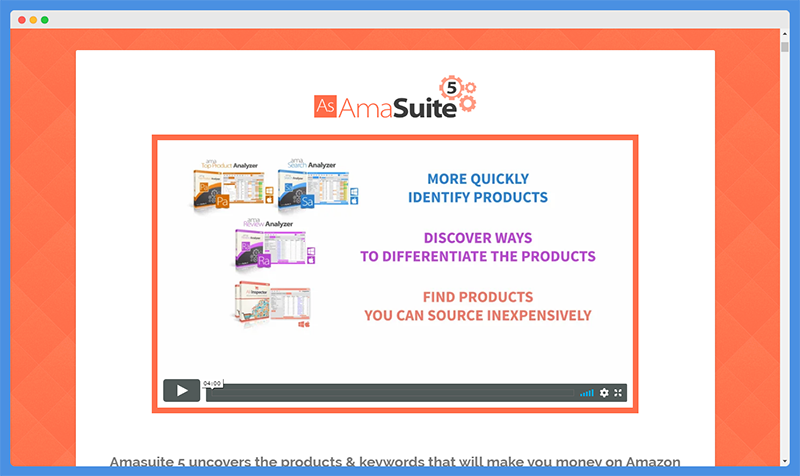 This is an Amazon tool suite with five software applications that includes a Keyword Generator, Top Product Analyzer, Search Analyzer, Review Analyzer, and Ali Inspector for Aliexpress.
Each application functions independently and can be downloaded on Windows or Mac devices.
The Keyword Generator works for discovering profitable keywords by entering seed keywords. You can identify the profitable ones easily as the application scores each keyword.
Similarly, the Top Product Analyzer helps in discovering top-selling products by simply selecting your niche categories. It delivers insights on product ratings, review count, and opportunity score.
The Search Analyzer application can be used to dig deep and discover what makes profitable products profitable.
You can search using a keyword. The application lists out all the top-ranking products for the keyword and compares the features for similarities and differences.
With the Review Analyzer, you can discover hot product ideas. In fact, it sorts through product reviews and extracts top positive and critical reviews. All you have to do is provide the product URL or ASIN.
Amasuite supports the US and UK Amazon Marketplaces and there are more than 67 thousand Amazon categories in its database.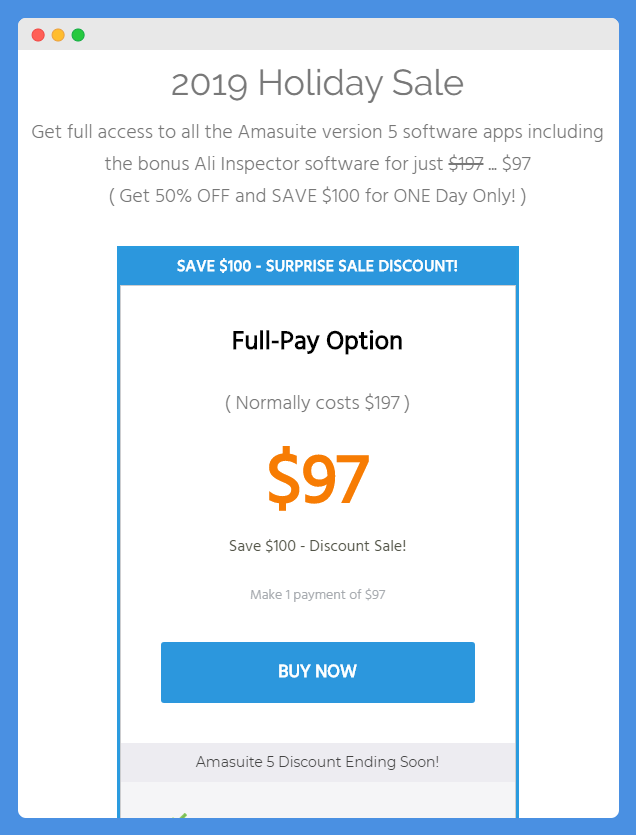 To have access to all Amasuite applications, you have to pay for the software. Normally, it costs $197, but you can get it on a discount for $97. However, you should note that this pricing is subject to change.
Short Tip: As a one-time payment, Amasuite is a cheap option compared to Viral Launch.

We earn a commission when you click this link and make a purchase.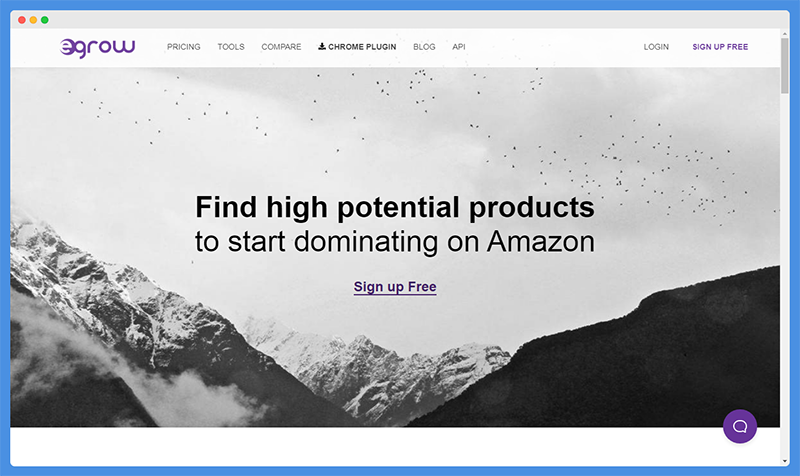 With Egrow, you are provided with access to seven powerful Amazon seller tools. It can track data on 12 Amazon marketplaces including the USA, UK, Germany, Spain, Canada, France, and Italy.
The first tool is the Product Database with millions of Amazon products. You can sort through by using keywords, filters, and more. Moreover, it is updated daily.
Next is the Live Amazon Scanner that enables you to scan and pull keyword data from Amazon in real-time.
With Saved Searches, you can save insight results and compare them against each other. The Product Tracker lets you track products even if not in the database and the Keyword Research tool can be used to discover low competition keywords.
You can perform reverse ASIN search with the Reverse ASIN Research tool and also keep track of your competition ranking with the Rank Tracker.
Conversely, Egrow features a free Amazon Chrome extension that can be used for product research and sales tracking.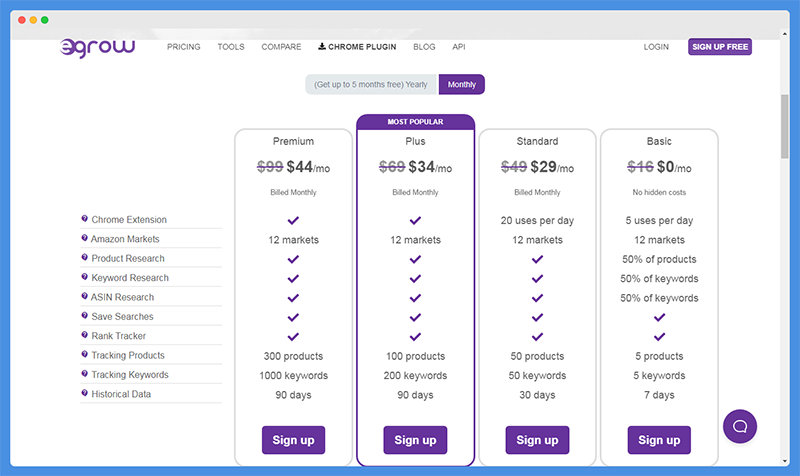 Egrow features four pricing plans, which include:
Basic Plan – $0 per month
Standard Plan – $29 per month ($17 per month for yearly payment)
Plus Plan – $34 per month ($21 per month for yearly payment)
Premium Plan – $44 per month ($29 per month for yearly payment)
Short Tip: The pricing plans featured on eGrow are much more affordable than Viral Launch. All features can be accessed with its Premium Plan.
Check Out: Egrow Vs Viral Launch
Wrap Up: Viral Launch Alternatives And Competitors
Viral Launch has its winning features which is why it is used by many Amazon Sellers. Some sellers would prefer a different platform and you can pick an alternative from the above list.
Jungle Scout is most recommended out of all the best Viral launch alternatives and competitors mentioned above. It is an all-in-one Amazon Seller software with all the very important tools and more.
Tools like the supplier database, product database, and sales analytics tool make the platform unique.
Furthermore, with just one subscription, you can access all of the features. If you prefer the Chrome extension, you can also purchase it separately and save money. For both, you get a price discount.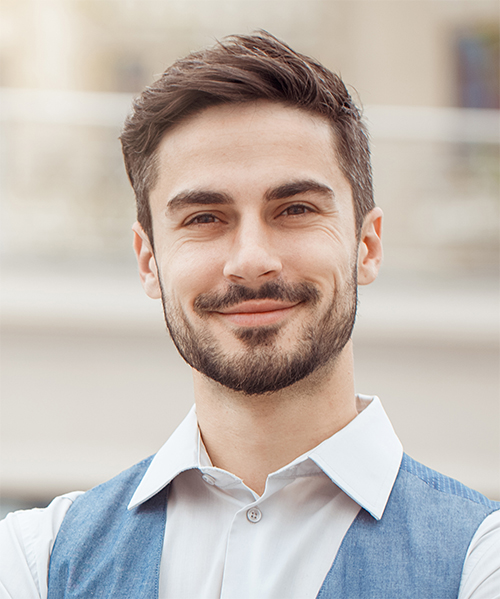 Author: Scott Macarthur
Scott L. Macarthur is a marketing consultant and an online author. He is mostly engaged in providing his expertise to startups and SMBs. He is also an author on TheNextWeb.