Editor's note: With so many website hosting providers in the market, it's not easy to find the best for your Magento store. Out here, Martin evaluates the best hosting services to help you make the right decision. He also talks about the kind of hosting required for Magento stores. A simpler way to go about it is to connect with EbizON, the company that offers top class magento development services. The benefit of getting in touch with a Magento development company is that you get guidance straight from the domain experts, something that can not be discounted.
You can't run a Magento site without a good hosting. And deciding which hosting provider to use and what plan can seriously affect your business.
The truth is that you need to be very careful when you do that.
You don't want your website to crash and at the same time you don't want to pay too much for things you don't currently need.
Related : Siteground Vs Bluehost For Magento Hosting
In this post I'm going to cover:
the main things you should know about when choosing a Magento hosting
how to pick the right one for your needs
best magento hosting services
What Kind of Hosting You Need
This will greatly depend on the size of your eCommerce store and your needs.
Your Requirements
The first thing that you need to do before deciding on what hosting to buy for your Magento store is to figure out your requirements.
You should look at your stats and identify what amount of traffic you expect to get, what is your audience size (in terms of email list, social media followers, etc.), are there going to be any spikes of traffic that you need to prepared, etc.
For example: you might have a huge spike in traffic during the holiday season and you want to prepare for it.
Failing to do that might result in having your website crushing and falling down and losing on the best opportunities you have to sell your products.
Worth Reading : What Makes Magento The Best Ecommerce Platform
You can use shared hosting only if you're a very small store.
There is no need to spend hundreds of dollars per month unless you really need to.
Of course, you still need to pick a host that doesn't place thousands of sites on a single server.
However, if you a middle size website you will need to go with at least a dedicated hosting. Of course, this comes with a much higher price but it is required in order to run your eCommerce store smoothly.
On other hand, Amazon Web Services allows you to take advantage of an entire array of infrastructure-as-a-service offerings in addition to simple shared VM hosting.
It makes sense to invest into that only if you have super large eCommerce site and you want to have full control. At the same time running it will be ridiculously expensive.
Your best bet in most cases is to go with a dedicated hosting.
Interesting Read : Magento Vs Shopify
Best Magento Hosting Providers
Here's a list of Best Magento hosting providers you can trust.
In fact, most Magento hosting reviews online have them on their lists.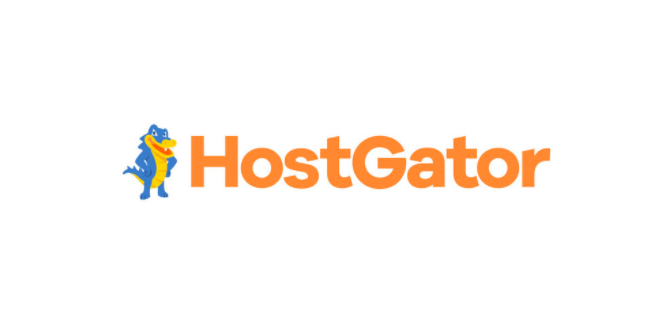 Hostgator is known as one of the best hosting for Magento.
They are one of the world's top 10 largest web hosting companies and they are 100% Magento compatible.
They have the unbelievable 99.9% uptime and provide you with unlimited disk space and bandwidth.
Their support is so good that even the CEO is ready to assist you when you have a problem.
You also get 45 days money back guarantee if you're not happy with their service.
Pricing for them starts from $5.95/month for up to $9.95 for their business plan.
The dedicated servers cost from $89.98/month and go for up to $139.99/month depending on your plan.
Related : Best Godaddy Alternatives For Finding Great Domains
Our Pick
Hostgator - Our Pick
Starting at only $2.75/mo*
Starts at $2.75/month*. Offers ample website hosting options, guaranteed 99% uptime, free SSL, easy WordPress installs along with a free domain for a year.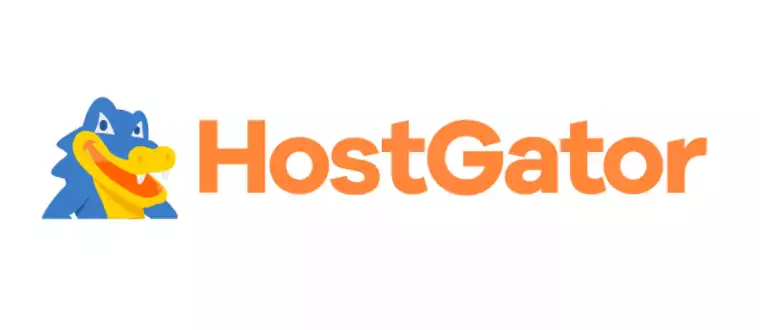 We earn a commission when you click this link and make a purchase.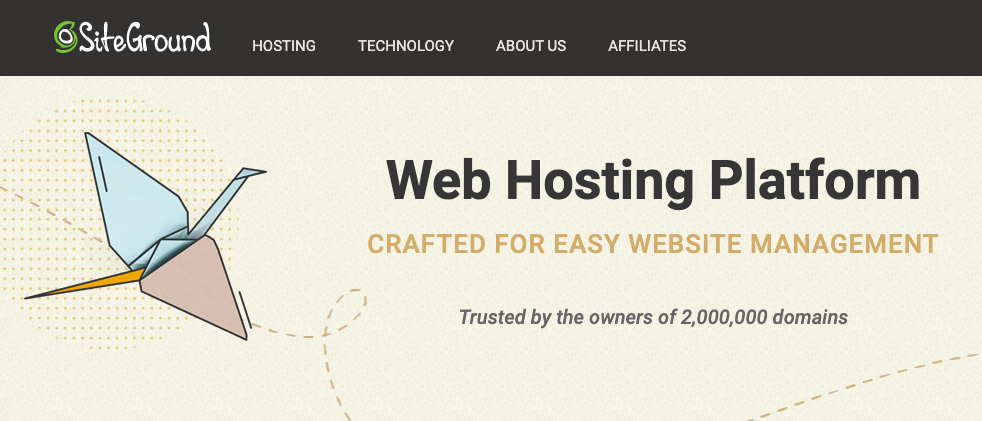 Siteground is a perfect option for a small Magento stores. They have super-fast servers and their support is team is inferior to none.
When needed, they will hire a developer in case their support team can't deal with the issue.
They also invest a lot into technologies that allow them to boost the performance of Magento stores, even on their shared servers.
Additionally, they provide you with free Cloudflare CDN with Railgun to additionally improve the speed and performance of your site.
Their plans start at $6.99/month and go up to $14.99/month depending on the traffic that you get, the web space that you need (unfortunately, it's not unlimiated) and some additional features that you need.
If you're looking for the best Magento hosting service, SiteGround is for you. 
SiteGround: Quality-Crafted Hosting Services
Trusted by over 2M domains worldwide, Siteground's powerful hosting services make sites faster, safer and easier to manage. High-speed cutting-edge platform, ultra-fast PHP, security-first approach & more.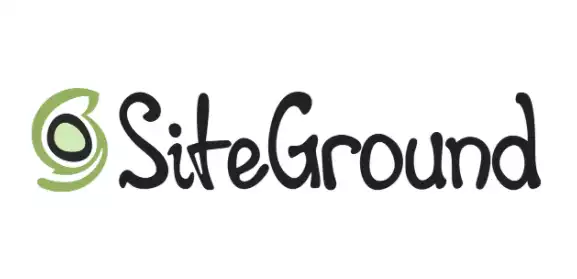 We earn a commission when you click this link and make a purchase.
3. LiquidWeb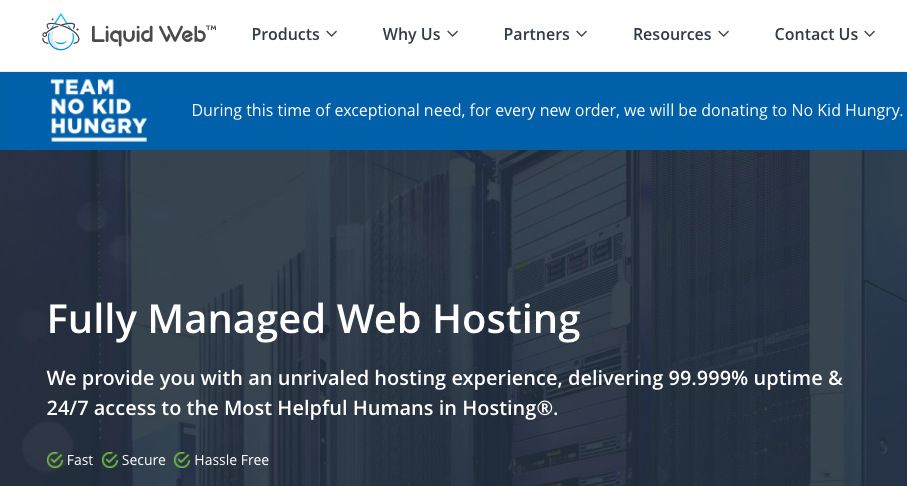 When talking about the best Magento hosting solutions, LiquidWeb can't be left out. It's an automatic choice. 
LiquidWeb is probably the best option for a small Magento store. It provides you with 100% uptime, Server Hardening via ServerSecure and 24×7 Proactive Sonar Monitoring™.
They provide you with a Heroic Support via email, phone, chat and help desk.
Their average response time to help desk tickets is 15 minutes and they answer phone calls in under 30 seconds. Not so many hosting providers can beat that.
Liquid Web boasts some of the most lofty business and data center standards in the entire web hosting industry.
Magento dedicated hosting starts from $199/month and can go up to $499/month. (Single CPU)
Interesting Read : Why Magento 2.0 Is Going To Boost Mobile Marketing
4. Nexcess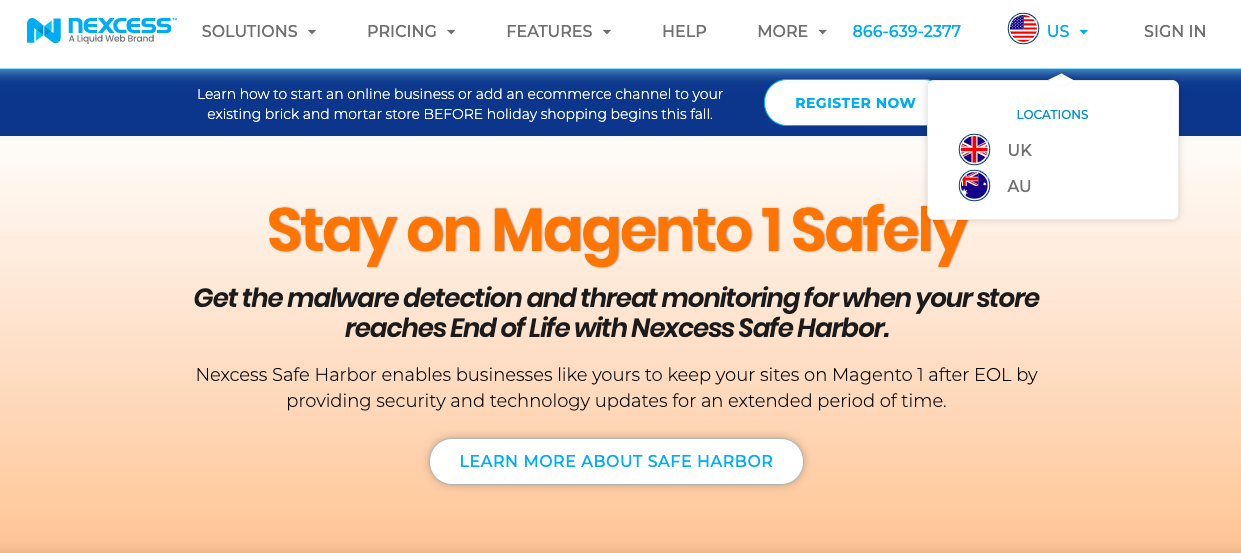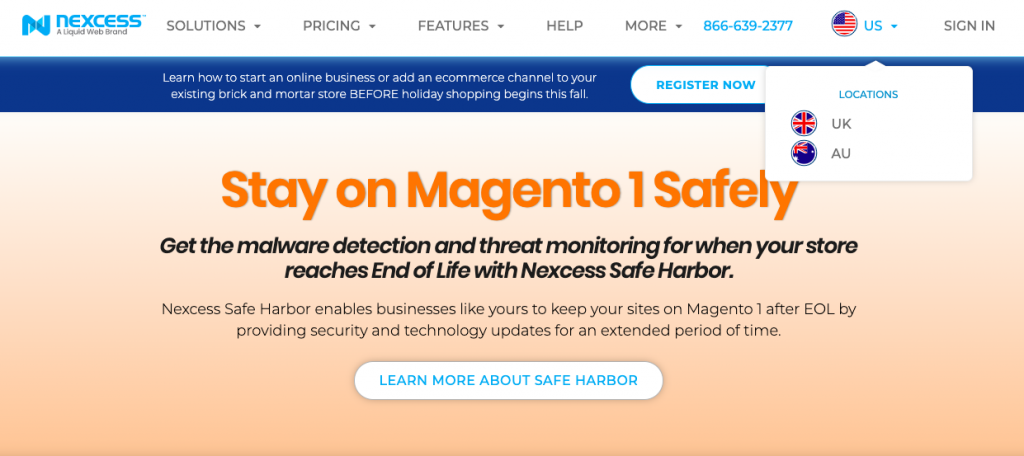 Nexcess is best for medium sized Magento websites based in the United States, United Kingdom, Netherlands or Australia.
They provide one of the most stable, secure, and scalable built-in Magento 1.x and 2.x hosting solutions.
Each Secure Isolated Platforms (SIP) is an entirely self-contained and fine-tuned eCommerce hosting environment.
Each one includes a ready-to-launch Magento store with the most current release and optimizations for maximum performance, stability, and security.
Nexcess also offers you a 100% fully PCI compliant hosting environment.
These features are precisely the reason why Nexcess makes it to most Magento web hosting reviews online. 
Dedicated Magento hosting starts from $599.95/month and goes up to $749.95/month.
The cost for their enterprise-level server starts from $1,499.95/month + additional bandwidth billed $0.25/GB.
Worth Reading : How Healthy Is Your Magento Store
5. Rackspace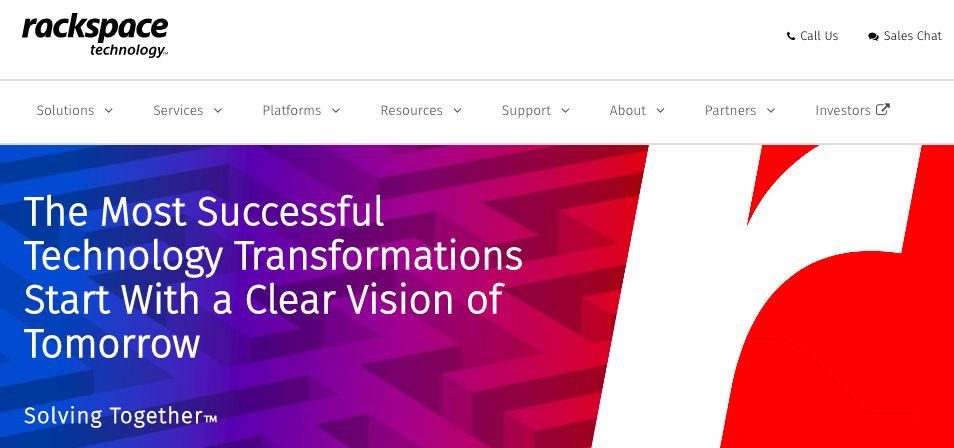 Rackspace is suitable for large eCommerce sites and it's known as the #1 leading hosting provider for Magento applications. It is easily one of the best Magento web hosting solution in the market. 
They are platinum Magento hosting partner and #1 hosting provider for top 1000 internet retailers.
They provide you with 24x7x365 that can help you with basically any issue that you encounter. They team consists of support engineers and architects especially knowledgeable about Magento.
What's great about Rackspace is that they manage your Magento site with you to ensure your site is running up, fast and it's secure.
Rackspace has some great solutions for managing your Magento applications on optimized, best-practiced infrastructure.
With them you have the option to choose between a cloud and a fully customized, dedicated environment.
For both options pricing is custom you will need to request a quote to find out more.
6. AWS (Amazon Web Services)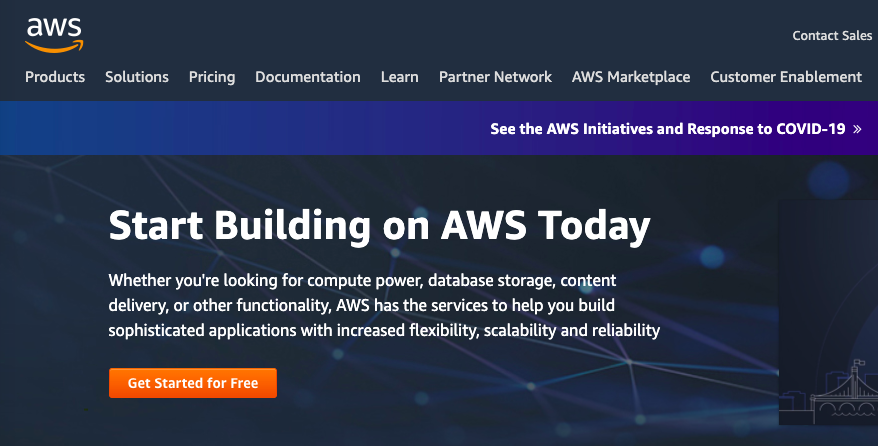 AWS gives you the incredible opportunity to install your Magento store on a cloud server and the benefits are huge.
The cloud orchestration allows you can scale your eCommerce site's architecture up and down in real-time.
This helps you respond quickly to sudden spikes in traffic and to grow your business in a cost-effective and predictable way.
In other words, you pay for what you use – nothing more, nothing less. Something that is not true when it comes to normal hosting.
AWS is also much more reliable because it allows you to automatically allocate your store in a secondary availability zone if something wrong happens with the first one.
Last but not least, the biggest benefit is the global reach that you get. With its 50 data centers around the world you can reach customers internationally while providing flawless experience.
The major download of using AWS is the complexity. It is more difficult to setup a Magento store there than on a normal hosting.
Also, you will probably need more human resources to run it properly.
What To Look For In Magento Hosting?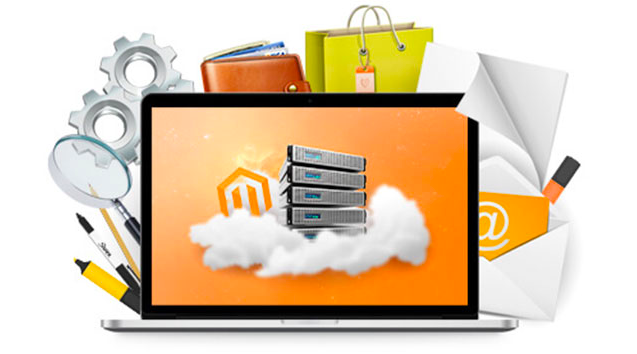 Now let me cover what you should look for in a Magento hosting provider so you know how to quickly limit your choices.
Reliability
You need to have a complete trust in your hosting provider and you must know that he will provide you with the best service possible.
You can't afford to make big mistake that will cost you lost sales, hurt your reputation and damage your business.
Only an experienced provider will do a good job when it comes to handling Magento specific issues. So make you choose a hosting provider that works with Magento stores and is experienced in the field.
Check out the following things about the company:
When the hosting company founded and since when they are in business
Location of data servers (you want to locate your server in the country where you will get the most traffic from)
Number of developers
Number of databases
Speed ratings the company provide
There are official Magento enterprise hosting companies that you can choose from. With them you will know for sure they have experience working with the platform and they will provide you with a good service.
Be sure to check out and read reviews about each hosting provider online before you decide to commit. If people encounter problems with a company, they usually share that online and it's not hard to find.
Hosting Performance
Fast loading speed should be crucial for your business as it affects it in so many ways – it helps you rank for search engines and also increases conversion rates and sales.
Since Magento has the power to handle and process multiple images, products and order at once you want to be sure your site won't be slowed down because of the hosting environment.
You can check page load time on Demo Magento websites, suggested by hosting companies. That way you will find the server with the best loading speed.
Additionally to speed, your Magento hosting company should provide the following things:
No limit on bandwidth
Unlimited storage
Unlimited add-on domains and subdomains
WHM/CPanel support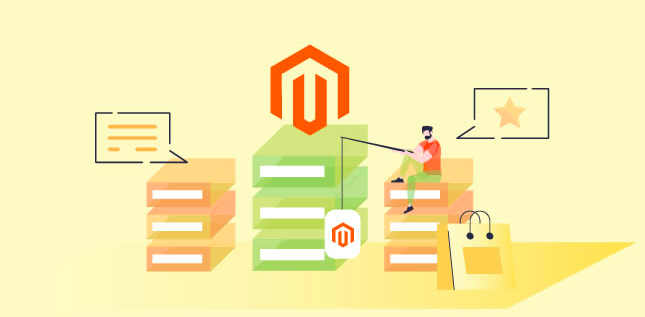 Security
Your customers expect from you to run a secure eCommerce site and protect their information. That's why you should choose a server with a guaranteed high-level of security.
You should look for things like SSL to protect credit cart and personal information.
Additionally, you need SFTP to make FTP connection less vulnerable and provide a secure way for file upload.
Your hosting company must provide advanced spam and virus detection. This will save you from some very bad stuff.
Last but not least, you should look for backup options by the hosting company. This will help you prepare for future problems and having the ability to quickly restore your site and put in back online.
Interesting Read : Best Magento Extensions For Your Ecommerce Store
Scalability
Luckily, your traffic will grow over time and you will need to be able to easily scale your infrastructure. You need to do that fast and smoothly, without encountering any problems.
You also want to be prepared for the seasonal spikes in traffic and make sure your website won't crash out of the unsuspected visitors.
When you exceed the capabilities of your hosting solution, your website will go down. So be careful!
Magento websites with heavy traffic require multiple server clusters with load balancing to deliver optimal performance.
That's why it's better to start with a dedicated hosting instead of shared or VPS hosting. That way, it will be easier to upgrade and prepare for your future growth.
Magento Specialized Tool
You want to choose hosting that provides you with Magento specialized tools to make your job easier.
For example: you want to have 1Click install so you don't waste time on custom installation.
Support
It is extremely important to have a good support from your hosting provider.
Preferably, you should go with a company that is offering 24/7 support. You never know when you will encounter a problem and you will most probably want it to be fixed as soon as possible.
This also means that you will be looking for a company that you can reach straight away and they reply fast to your emails and chat messages.
You also want to have more than 1 way to contact them – preferably you should have phone, email and chat.
Be sure to try their support before you fully commit to a hosting. Send them an email, give them a phone call and see how fast they respond.
Another thing to look at the support is their Magento expertise. How much are they able to help you if you have a problem?
Do they have the knowledge required and can you trust them with solving your problem ASAP?
Interesting Read : Tips To Improve Magento Checkout Process
Pricing (price/value)
It's important to have a good host. However, this does not mean expensive.
You should try to get the best value that you can for your money. So do your research.
Make a list of all the things that you need from a hosting company and don't go down below your requirements. Everything else is a bonus – and it will be great if you can afford it.
At The Same Time, If You're Too Small
You probably don't need to purchase plans that are designed for middle to large eCommerce sites.
Pricing will differ depending on the hosting provider that you choose and their plans.
If you consider these parameters before making a choice, rest assured it's a top Magento hosting you will end up buying.
Worth Reading : Magento UX To UI Tips
In Conclusion
Picking up the right Magento hosting for your eCommerce business is a very serious decision.
The company you're going to work with you need to trust on 100%.
You need to know that they will provide you with the best service, that your site will be always up and running, that you can handle unexpected traffic and that you can scale.
The support that you receive from them is key as problems usually need to be solved as soon as possible. Otherwise, you will be losing money.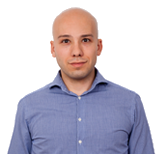 Author: Martin Zhel
Martin Zhel is an inbound marketing expert and Founder of Orior Creative. He specializes in SEO, content marketing & conversion rate optimization.