Last Updated on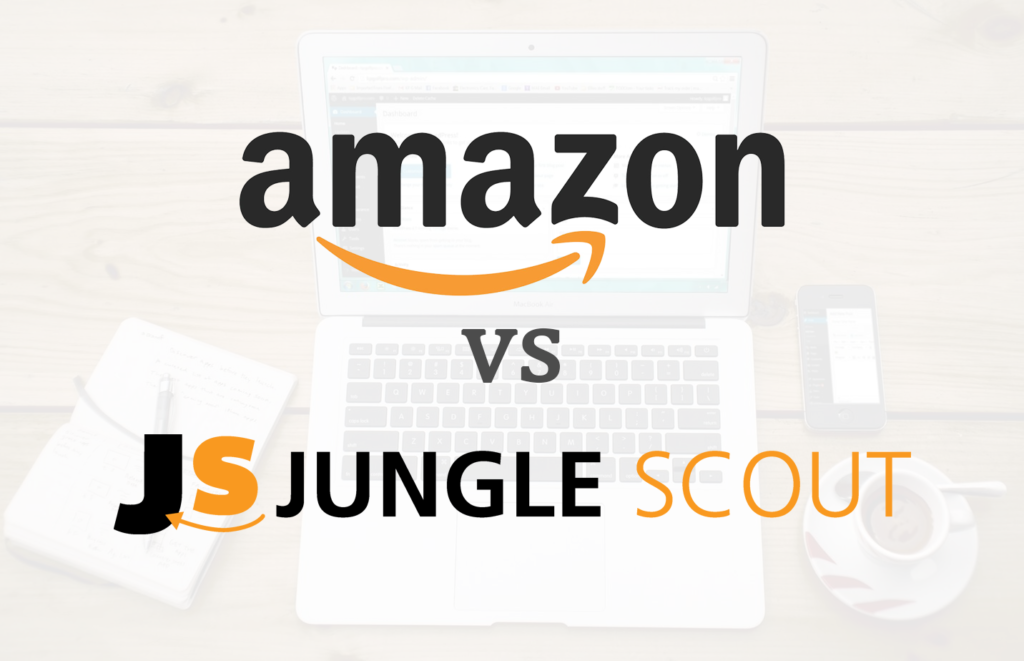 Amazon sellers engage in a constant battle to stay ahead of the competition.
The sheer number of sellers means that any advantage is an important advantage.

In this case, we're talking about Amazon product finder & research extensions.
Sellers use these Amazon research extensions to track products, collect metrics, and get a better idea of the overall Amazon marketplace.
But it isn't that easy.
Different brands offer different extensions, and each works in a slightly different way. Chief among these are AMZScout and Jungle Scout.
Choosing the right metric means taking the upper hand in the never ending Amazon marketplace fight for supremacy.
Why Are Amazon Product Finder Tools Important?
Amazon has become the premier marketplace for sellers of just about everything.
The bookseller turned online behemoth saw revenues of $177.87 billion in 2017, and more than half of that comes from third-party sellers.
Selling products on Amazon has become an enormously profitable job. But you're not the only one capitalizing on Amazon's popularity. In fact, you're far from alone.
Millions upon millions of people sell even more millions of goods each day, and that makes standing out difficult.
Your product won't automatically rise to the top of the Amazon results pages.
So why is your market research tool so important? Simple – the fierce competition.
Amazon is only growing, and staying ahead means having more information than the next person.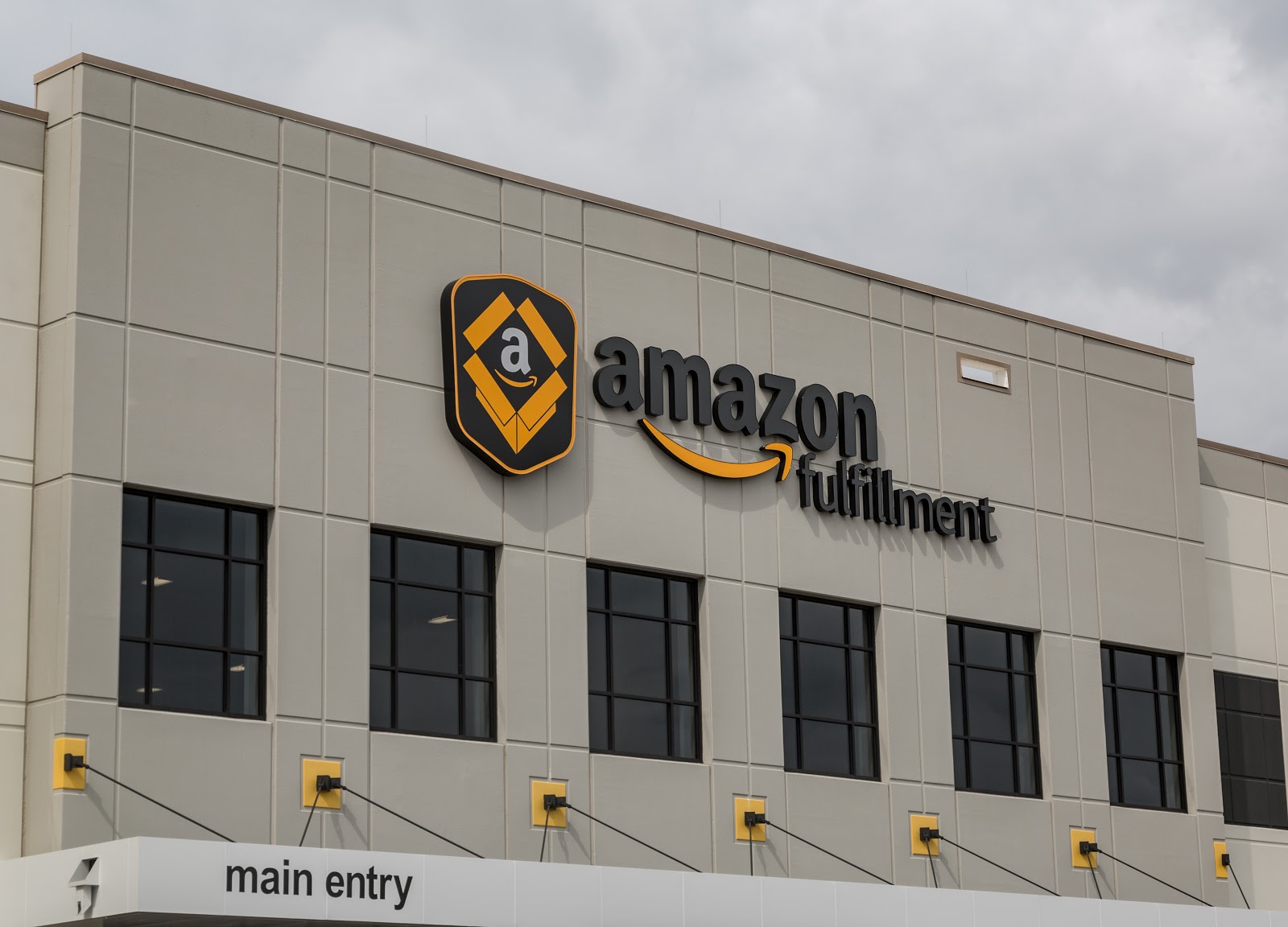 AMZScout vs Jungle Scout – Which is Better?
Both AMZScout & Jungle Scout work to bring you extra research on the Amazon marketplace. They offer everything from product searches to Chrome extensions, and everything in between.
But in the end, they're both working with datasets collected in order to help you select products.
Different from Jungle Scout, AMZScout admittedly does offer extra features & can help set your store apart from the competition. And for that, AMZScout wins some serious points in our book.
However, time is money, as they say, and Jungle Scout is the better time-saving tool than AMZScout. It's hard to argue with seamless workflows.
Let's look deeper into both of them now.
AMZScout
AMZScout offers both a web app and Chrome extension aimed at helping you get the most out of your fulfillment by Amazon (FBA) businesses.
It's a full-featured platform that offers some unique tools other companies don't offer.
Get Special Pricing For AMZScout
But let's start with the basics.
First and foremost, any FBA extension needs to cover the very basics; those being product searches, tracking, estimated sales, FBA fee calculation, and a variety of different markets.
AMZScout covers all three, though the advanced metrics are only available in the app itself, and not the Chrome extension.
But an easy-to-navigate app makes the shortcoming easier to look past.
Since we haven't touched on specifics of even basic features, here's a quick rundown of what you should always expect from an FBA extension.
AMZScout Pro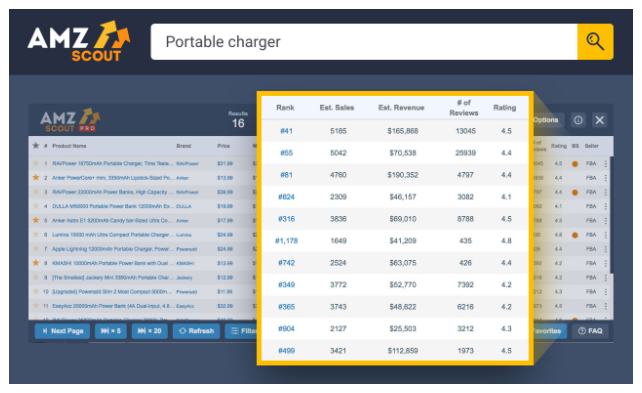 AMZScout Product Searches
Product searches and tracking offer insight into what's hot on Amazon at any given time. You can break down products by day, week, month, and year, or target into holiday and other seasonal sales trends.
AMZScout Sales Estimator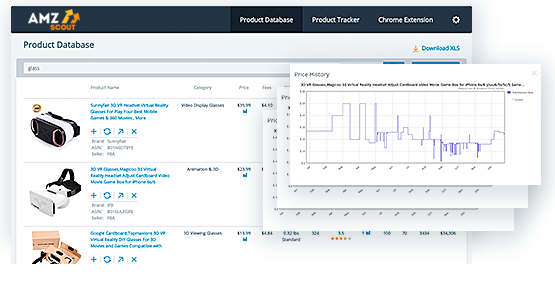 Estimated sales goes a step further and guesses the exact sales of a product over a certain period of time.
Knowing product sales can tell you if it's worth buying into the market.
AMZScout FBA Fee Calculator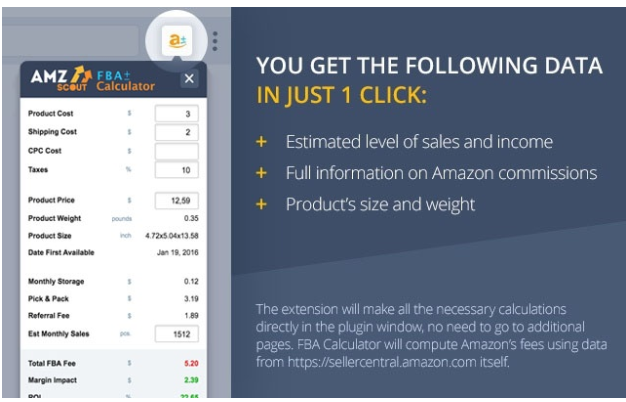 FBA fee calculation is helpful to understand built-in hits to your revenue, while knowing different markets allows you to spread your sales across different countries.
AMZScout Pro Extras
The extra feature set AMZScout brings to the table helps set it apart from the competition (ie: Jungle Scout).
After all, any extra features can help give you a leg up.
Get Special Pricing For AMZScout
AMZScout Product Tracker

AMZScout gives users the ability to add competitors products to a product tracker and monitor their daily sales. You can capitalize on your opponent's sales numbers to undercut their pricing.
AMZScout Keyword Research Tool

Scout also provides a keyword research tool that helps you structure your product descriptions to help appear higher in Amazon's search results.
AMZScout Data Analytics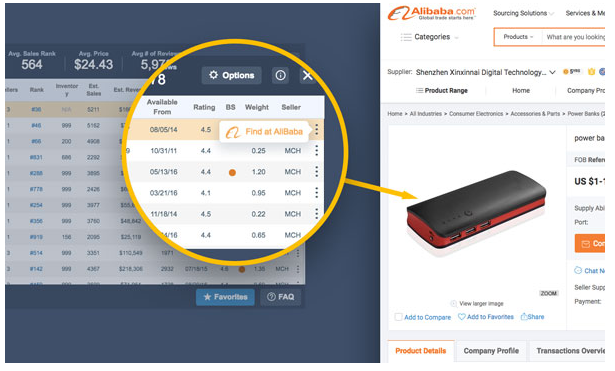 The final extra comes in the form of data about potential suppliers. If you've found a product niche to tap into, you'll need to know where to source products.
AMZScout Pricing & Free Trial
AMZScout Web app pricing ranges from $30 to $60 per month and it also offers a 7-day free trial. Its basic monthly plan is $29.99 per month, starter plan is $39.99 per month & business plan is $59.99 per month.
The AMZScout chrome extension is available for a one time lifetime pricing of $199. It can also be purchased with $99 per year or $44.99 per month pricing plan.
Related : AMZScout Vs Viral Launch
Jungle Scout


If AMZScout is the underdog throwing around new tricks to fight for the limelight, then Jungle Scout is the established competitor capitalizing on long-standing support.
Jungle Scout Web app and Chrome Extension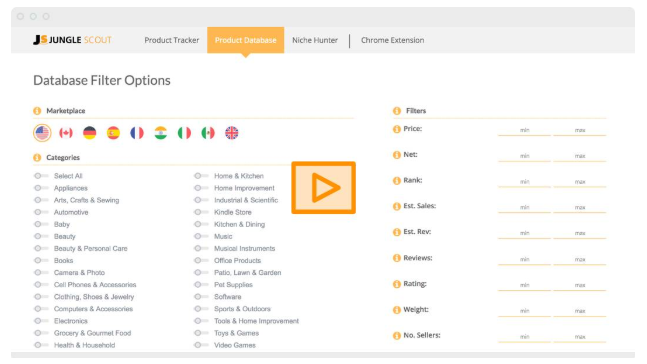 It features both a web app and Chrome extension, like AMZScout, but differentiates itself with smooth workflows that only come from years of developing.
Jungle Scout Extensive Product Database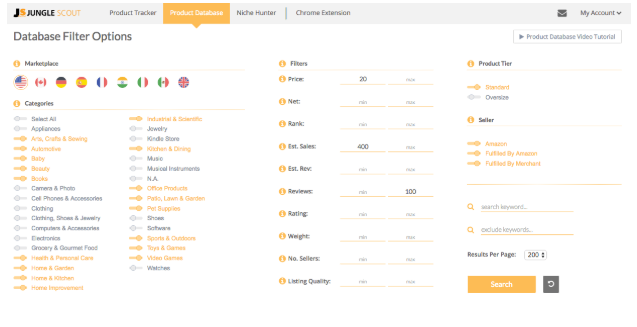 Jungle Scout wins its merit from an extensive product database that's only growing, plus a team of developers dedicated to improving the deriving metrics. They've been collecting data for long enough that the basic features are extremely refined.
Get $20 off the Jungle Scout Pro & Lite extensions
And it's this polished workflow that sets Jungle Scout apart.
Also Read : Best Jungle Scout Alternatives
Jungle Scout Keyword Research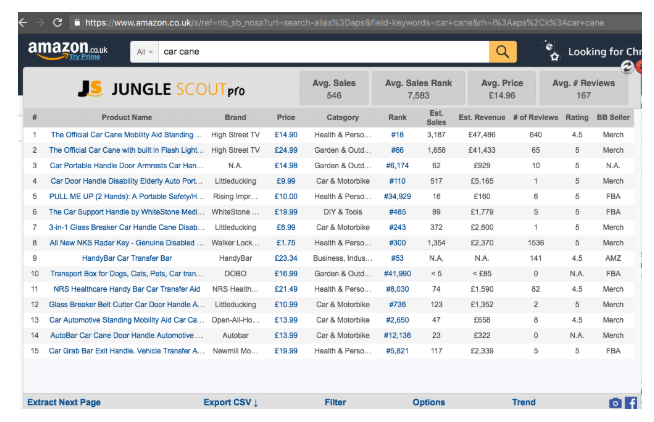 You won't find keyword research tools with the depth of AMZScout, but that's okay. In their place are tools that work; tools that have years of research and refinement.
For instance, when you're searching for a product or niche to see competitor products or to get ideas for your own store, Jungle Scout gives you a straight answer.
Jungle Scout;Competitor Analysis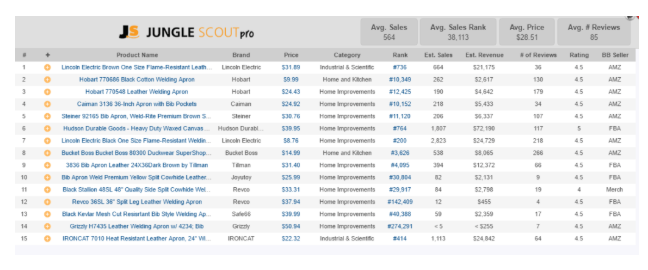 Instead of going through metrics one by one to compare thousands upon thousands of products, Jungle Scout tells you the overall level of competition. It's a simple addition but one that saves tremendous amounts of time.
If there's anything to take away from Jungle Scout it's that practice makes perfect.
Opportunity Finder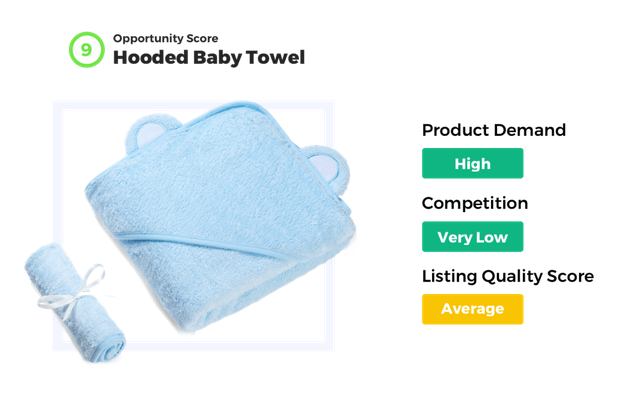 If you're a newbie or trying to grow your Amazon selling business, Jungle Scout's Opportunity Finder will help you discover emerging trends and profitable product niches, so you can start selling products fast.
It offers keywords with high-demand and low-competition so you can easily find niches to build your business around.
Supplier Database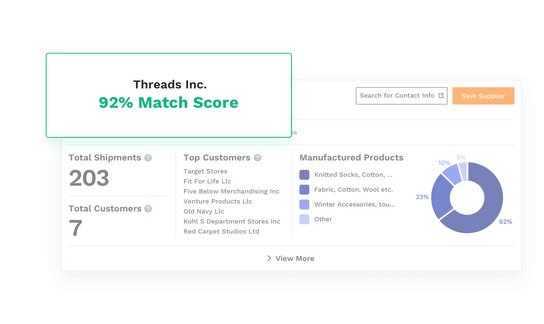 Jungle Scout premiered its Supplier Database for customers and budding Amazon sellers so they can find legitimate suppliers that only the best brands worldwide are using.
The database gives you instant access to verified and high-quality suppliers so you can convert your product idea to reality.
Keyword Scout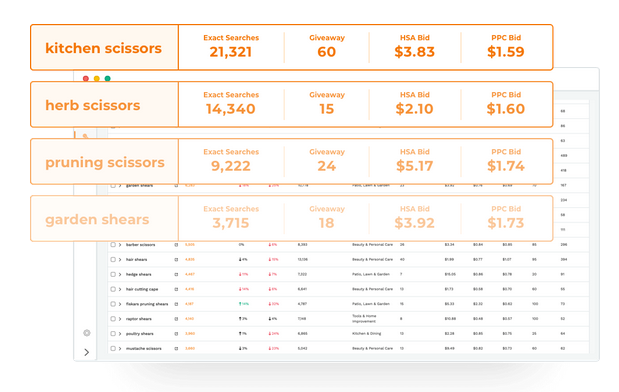 The Keyword Scout tool helps you find high-quality keywords that matter, plus recommended PPC bids and keyword search volumes.
It's a comprehensive and accurate tool that'll help you get your product noticed on Amazon.
Plus, the keyword rank tracker feature adds to the tool's accuracy as it lets you track organic search ranks using specific keywords on any product over time.
Launch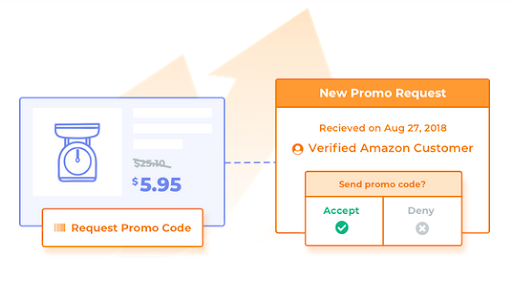 Launch is a powerful tool for Amazon sellers to use in their product promotions, and to send out automated outreach emails to their customers.
With this, you can follow up on your customers and check for any issues, feedback, reviews, and whether they got their goods or not, among other things. It's also a great way of driving sales for your business.
Sales Analytics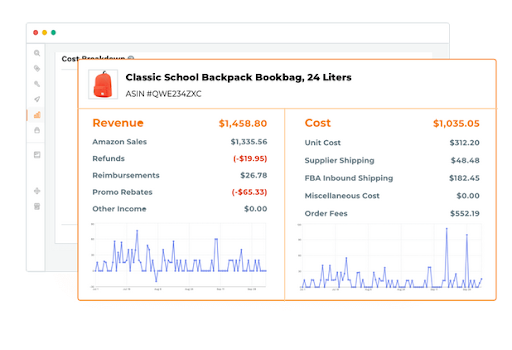 This tool lets you know the financial health status of your business.
Specifically, you can check out your sales and profit metrics instantly, and in real time, as the Sales Analytics tool puts all your business data in an organized manner, so you can track the information you want.
It'll also help you make better business decisions as you get to understand how to save on costs and build more profit to earn a lot more as an Amazon seller.
Inventory Manager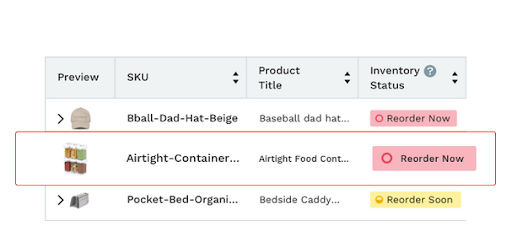 Inventory Manager helps sellers manage and track their inventory.
It uses a data-driven approach, which means sellers can predict how much stock they need to order and when to do so, in order to avoid potential stock outs or fees going forward.
It also helps you automate inventory planning and management.
Alerts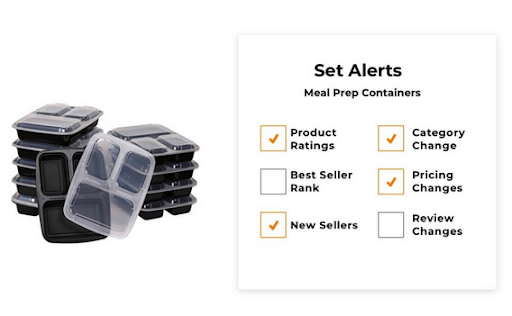 Jungle Scout Alerts are notifications that help you monitor the products you're tracking or selling for changes in price or reviews, among other things.
It helps you stay informed on such changes so you can take quick action when needed.
Alerts are customizable so you can check on critical metrics monitor including product images, new sellers, categories and more, plus set custom alert thresholds for product pricing or rating changes, and BSR (Best Seller Rank).
Academy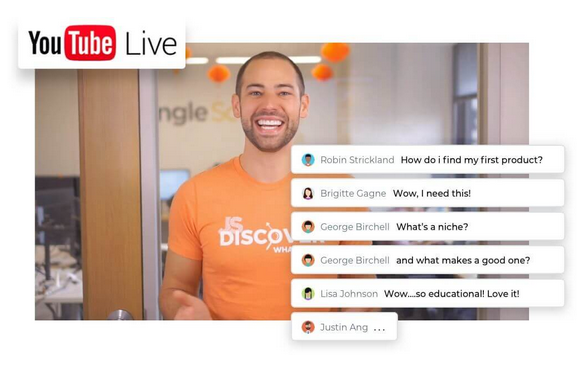 The Jungle Scout Academy provides a simple learning environment where you learn at your own pace, regardless of your seller experience.
Through bite-sized tutorials and educational resources, you can learn how to find your first product or keep selling volumes, by getting tried and tested tips from real and experienced sellers, including its founder and CEO Greg Mercer.
Jungle Scout Pricing & Free Trial
Jungle Scout comes in at $30 to $70 per month, with the option to buy the Chrome extension separately for either $97 (lite) or $197 (pro) as a one-time fee. Jungle Scout does not offer free trial.
So Who Wins – AMZScout or Jungle Scout?
So our pick for the better platform? Well, we can't choose because we're not in your unique position. Depending on your needs, our answer varies.
Get $20 off the Jungle Scout Pro & Lite extensions
Though we will say that both are worth the money.
If you're looking to make your mark as an FBA seller, either of the above options can help you get started. Remember, it's as much about your dedication to your store as it is about the extension you choose.
Sam loves to write on technology & related stuff. Ecommerce, mobile and internet marketing equally drive her interest. Likes gardening and experimenting with new recipes. An avid reader and absolutely mad @bout donuts 🙂