Meaningful art is one of the best decorations you can have, making one of the best gifts for almost any occasion.
Mapiful is an online store where you can design custom maps and posters and have them printed, framed, and delivered for a very affordable price.
However, with so many similar services to Mapiful, you might be able to find cheaper and closer picks near you, but also get more options and more freedom in designing your artwork.
These are just some of the reasons you might want to check out Mapiful alternatives, so down below, you can find 10 of the best Mapiful alternatives to find a substitute to start creating your designs quickly.
Explore: Cheapest Print on Demand Sites
Best Mapiful Alternatives
Each Mapiful alternative works similarly but has a different set of features and possibilities, so check out each of these alternatives to find a perfect Mapiful alternative that will fit your needs.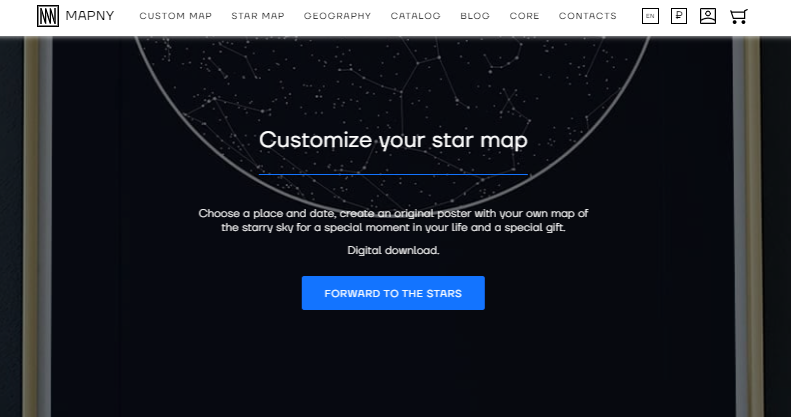 Mapny is the most similar alternative to Mapiful, offering a similar range of art you can design and order, including a street map, star map, and various posters.
However, at Mapny, you can also get generative art that includes digital versions of maps and posters, which isn't an option at Mapiful.
Besides that, you also get to purchase digital art directly from Mapny as it connects artists and buyers, and of course, you get to customize and create your personal star map by choosing a place and date, which is similar to the map you can create with Mapiful.
While Mapiful allows you to create custom posters, Mapny offers a wide range of existing poster art produced by actual artists that you can purchase for more affordable prices.
Suppose you have no idea what you're looking for, but you're looking for apartment decorations. In that case, Mapny also offers two useful sections where you can find popular posters, maps, and inspirations fetched directly from Instagram users who have already decorated their apartments using Mapny.
This is a feature that Mapiful is missing, and yet it might be the feature that will get your creative juices flowing to either purchase a poster or create a custom map or artwork.
Also Read: Best Print On Demand T-shirt Companies
Grafomap is one of the best substitutes for Mapiful if you're trying to create fashionable art out of a place that is dear to your memory, such as a location you took a trip to, the place you grew up, or special locations that mean a lot to you.
With Grafomap, you can make attractive wall art that you can also frame and have delivered to yourself or as a gift to someone else.
Even though Grafomap only offers map creations that can be used as wall art to decorate your home, it is very specific for a reason. While Mapiful offers a wider range, Grafomap offers a better and more intuitive editor that helps you create your custom maps.
All you have to do is type in the location, and then you're taken to an editor where you can create your poster in real-time. You can choose anything from the color scheme you want to use to display your specific location, names, material, labels and makers, frames, and more.
Grafomap is also much more transparent at pricing. You'll always have the total amount in plain view as you're creating your map poster, so you know exactly what modifications fit your budget.
And if you ever get stuck, Grafomap offers a quicker and more effective support team that can help you out minutes after submitting your request.
Also Read: Best Print on Demand For Etsy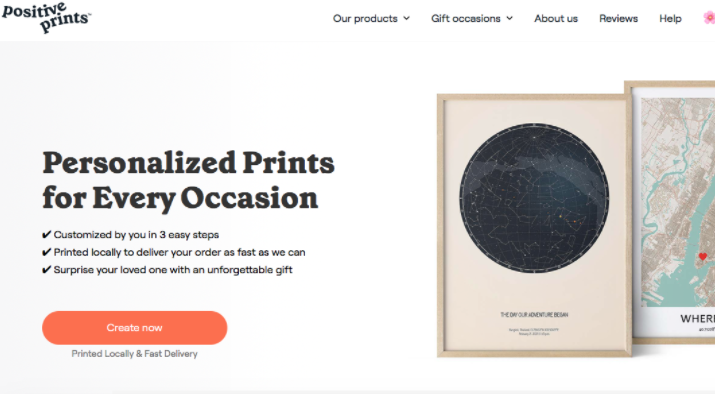 Positive Prints is a much more versatile version of Mapiful, which offers a wider range of beautiful designs, the ability to customize the quote, write a meaningful message, or customize the design to add a personal touch.
They have a great selection of pre-made designs for all occasions, and in comparison to Mapiful, Positive Prints offers a slightly better variety of formats and sizes.
Creating your custom designs from predesigned templates is very easy with an intuitive editor that anyone can get to know in minutes. However, even before doing that, you can check out a graphic section full of photos from customers who have had their Positive Prints items delivered to see how they look in person and even get inspiration.
With Positive Prints, you can find perfect ideas and gifts for any occasion, from weddings and anniversaries to birthdays, retirements, holidays, new homes, career changes, or any other type of personal occasion that could mean a lot to you.
However, some of the most popular personalized items you can make include a first date map, engaged or married map, birthday moon phase poster, and stars on the night we met.
Whichever item you choose, you can fully personalize it in only three steps, even if it's a predesigned template, so the whole process is smooth and quick.
Also Read: Best Print on Demand Sites Like Society6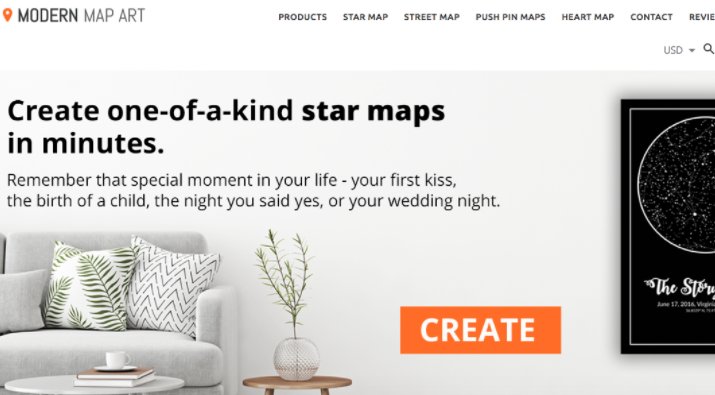 If you're looking for a service that will help you create one-of-a-kind gifts and art that will make a meaningful decoration to your home, Modern Map Art is the right choice.
Modern Map Art is a great substitute for Mapiful, which can help you remember specific dates or moments of your life by creating a wall poster for it.
Compared to Mapiful, Modern Map Art offers unique art such as push pin maps, national park maps, and anniversary gifts that can be fully customized. On top of that, Modern Map Art's geolocation search is so accurate that you can even get custom street map art generated.
Of course, there is also a way to generate standard star maps for the custom occasion. But besides standard items, you can find more items you usually can't find on Mapiful, which is why Modern Map Art makes a better choice.
These items include baby gifts, lake art, trail maps, skyline prints, topographic maps, and more.
Whatever the occasion, purpose, or location is, you can easily turn it into a meaningful home decor or a personalized gift that'll be appreciated.
Also Read: Best Print on Demand Book Companies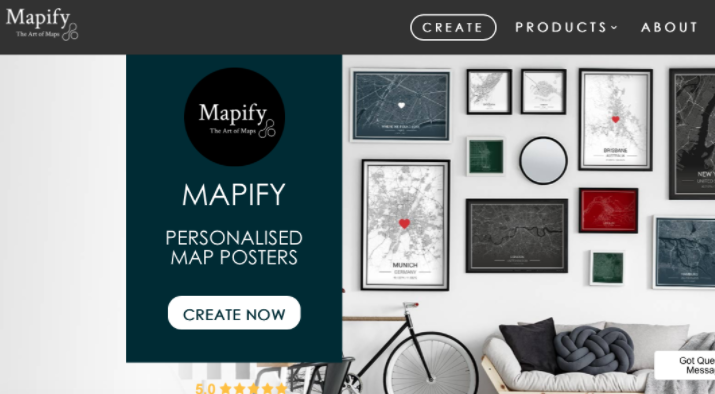 Mapify is a great Mapiful alternative if you're not worried about a budget and want to get the highest quality possible on the prints of your custom designs.
With Mapify, you get to enhance the quality to experience even the smallest details while creating personalized map posters that can be hung on every wall of your home to remind you of special moments you have had in the past.
The main difference between Mapify and Mapiful is that Mapify provides ultra-detailed map posters and has better deals if you plan to create and order more than one custom map.
Along with better detail quality, you also get to choose between three sizes and even have the possibility to have your custom map framed by Mapify before delivery.
This means that with Mapify, you can create maps that aren't specifically created upon a single street or a location. However, you can create a map of an area in your town or even a map of a whole city and yet still be able to experience all the details.
But when it comes down to personalization, you can personalize almost any location on Earth, which just shows how accurate Mapify's geolocation search function is.
If you ever get stuck, Mapify offers personal service for its customers, so you'll always be able to get help when you need it the most to finish your order smoothly.
Explore: Best Print on Demand Sites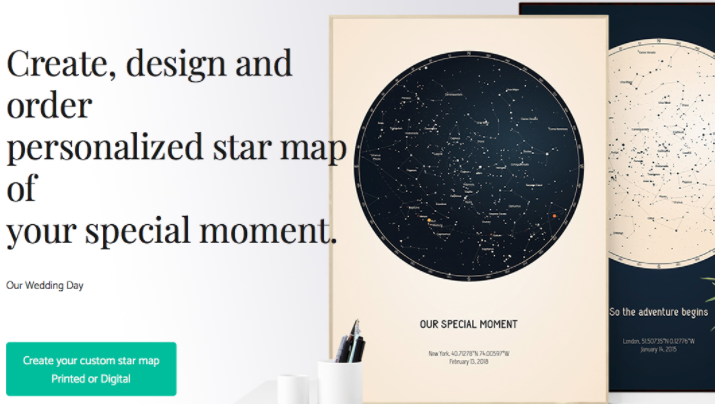 Strellas is a special feature that's a part of earlier mentioned service Positive Prints, which specifically focuses on the creation of custom and personalized star maps from special moments you've experienced at one point in your life.
With such a specific service, Strellas provides a much better service to users compared to Mapiful. One of its biggest advantages is that you can create a custom design and download it in a digital format to have the freedom to print it and frame it anywhere else.
You only have to provide a date, and Strellas will generate a sky map as to what the sky and stars looked like at night. On top of that, you can include quotes or a meaningful message to personalize the map and the moment fully.
Whether you'd use Strellas to create personalized wall art for your home or use it as a personalized gift, you can't be wrong about that.
Compared to Mapiful, Strellas uses a heavyweight 180 paper to print all their designs, considered professional-grade paper (matte), which provides better quality.
Creating your star map takes only minutes, and you can create one for any occasion or even just for a meaningful personal date.
Also Read: Best T-shirt Mockup Ideas For Dropshipping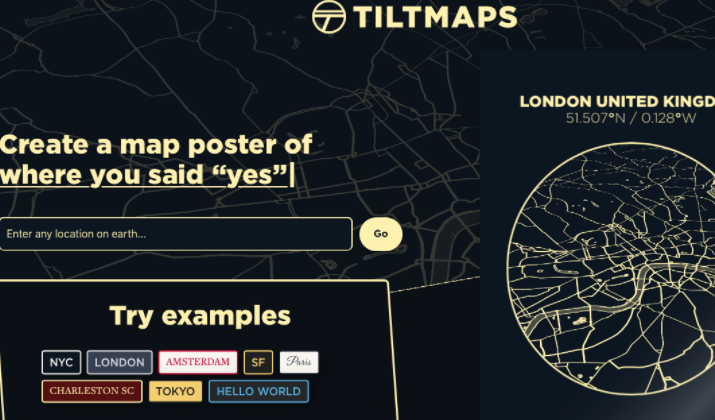 TiltMaps is one of the most affordable custom map creation services that easily beats Mapiful's prices with its amazing offers, and yet its quality is up to the standard.
However, the biggest difference between TiltMaps and Mapiful is that TiltMaps uses a custom technology that tilts the map at 45 degrees to provide a better viewing angle to the customer and viewer. This brings a dynamic perspective to any type of location, and it's something that's hard to find among other alternatives.
Each design is printed on museum-quality matte paper, so each line is well rendered to provide vibrant colors at any viewing angle.
You only need a couple of minutes and a location you'd like to turn into a custom map for the designing process.
From there, TiltMaps takes over, and you get to make a few selections such as select the size, layout type, tilt angle, custom quote, colors, and more. You can even choose if you'd like TiltMaps to frame your design which is still really affordable.
The editor is quite simple and easy to use, but its preview is accurate, so you know exactly what to expect. There's even an option to display a banana next to the map to know exactly what to expect size-wise.
Free shipping for any order is also a great way to choose if you're trying to create art for your home or find the best gift on a budget.
Check Out: Best 3d Print on Demand Services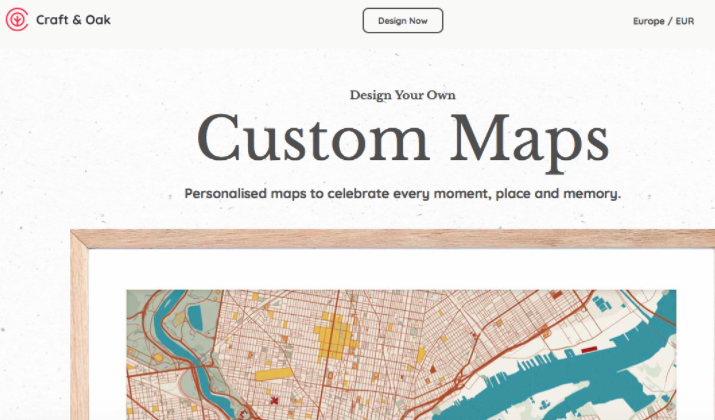 Craft & Oak is a similar substitute to Mapiful that might end up being a bit more affordable, the quality is in the similar range, and the variety is just enough to fit most occasions.
At Craft & Oak, you can create city maps, star maps, coordinate maps, and travel maps. The prints start within an affordable price range, and with initiatives such as half-price for the second poster and free shipping, you can get a much better deal than if you used Mapiful.
The standard is very high since all posters are printed locally, so whatever destination or moment you map, you will be able to see it in the smallest detail. What's so great about Craft & Oak is that they're transparent about their quality, so you can find information such as the paper and ink they use.
If you are unsure of what to put on a poster, Craft & Oak has an inspiration section that's ideal for finding premade designs that can still be meaningful to some people or make a great decoration for any room in your home.
However, if you have plenty of ideas and can't choose one, you can use the editor that makes the whole designing process fun to easily create that perfect design that you'll be proud to hang in your home.
Also Read: Best Canadian Print on Demand Companies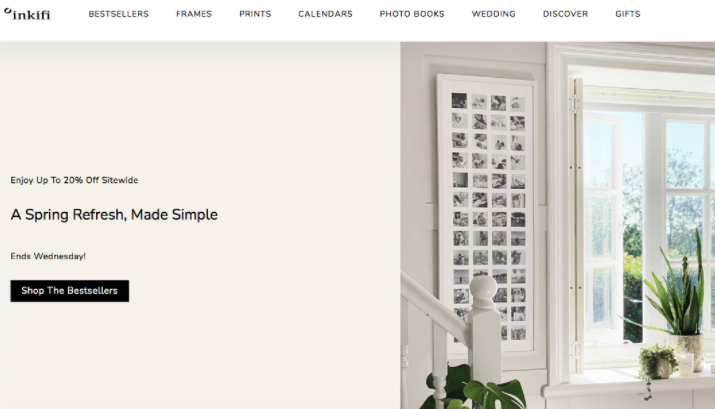 Inkifi is the final Mapiful substitute here that doesn't only focus on maps but also is a much more versatile alternative. This makes it a much better choice if you're looking to do custom printing on a wide range of products.
With Inkifi, you can create custom designs and prints on anything from wooden calendars, mini square art, Instagram gallery frames, classic photo books, and even moment frames.
Inkifi provides unique products that can feature your custom photo or design, and if you still need quite a bit of inspiration, Inkifi provides that too in a specially organized section.
From all other alternatives, Inkifi selects products that can be hard to find elsewhere, and it still ensures premium and even sustainable quality, so your prints turn out even better than you imagine.
If you're on a budget, you can still create a perfect home decoration or gift by browsing the budget section, where you can create custom products that include retro prints, photo strips, square prints, collage posters, memory boxes, and even photo magnets.
Inkifi can be slightly more expensive than Mapiful, but it provides slightly better quality and a unique range of products that make it a much better choice.
Also Read: Best Print on Demand Sites For Artists
Conclusion
The best Mapiful alternative is Mapny because it is very similar to Mapiful. It provides a much better range of products by featuring generative maps and posters.
Quality-wise, both Mapiful and Mapny are on the same level with a slight price difference and yet a lot more inspiration to gain from Mapny.
However, every other alternative has its specific feature that can make a better fit for an individual's specific needs, so make sure to check all of these alternatives before settling for one.
Whatever your criteria is or what you're looking for, at least one of these services will be more than a good fit!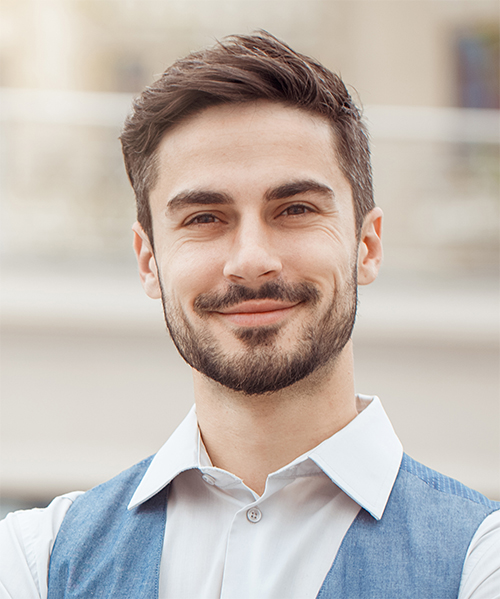 Author: Scott Macarthur
Scott L. Macarthur is a marketing consultant and an online author. He is mostly engaged in providing his expertise to startups and SMBs.