Selling on Etsy can be a great way to make some extra part-time or full-time income. However, is it worth it?
While there are many platforms you can use to start an ecommerce business, including Amazon and eBay, some small business owners would do well selling on Etsy.
Etsy is unique in that it focuses on handmade products, cutting out mass-produced products that you can import for cheap.
Read on if you'd like to learn more about selling on Etsy and how you can make it profitable.
What Is Etsy?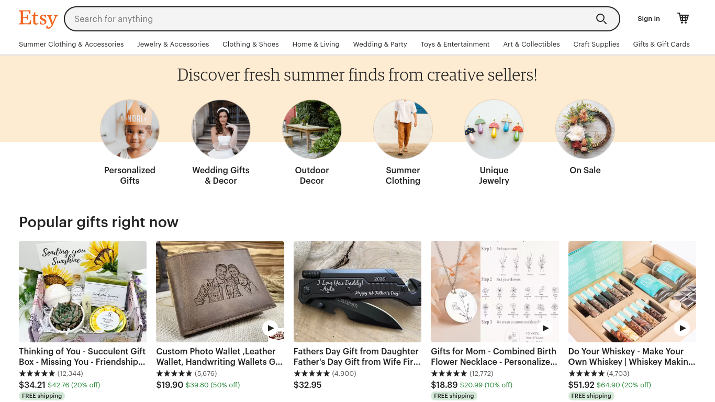 Etsy is an online marketplace that allows you to sell handmade products, arts and crafts, unique vintage items, and similar goods. Its goal is to "keep ecommerce human" and encourage creativity in the ecommerce industry.
While anyone can sell on Etsy, you can't sell just anything. Etsy is designed for unique, custom, and special products, not mass-produced items.
What Sets Etsy Apart From Other Platforms?
So, how exactly is Etsy different from other ecommerce marketplaces? Is it worth switching to Etsy if you are already selling your goods on eBay or Amazon?
Does Etsy allow you to create your own storefront, and how much control does it give you over pricing and your profits?
Etsy vs Shopify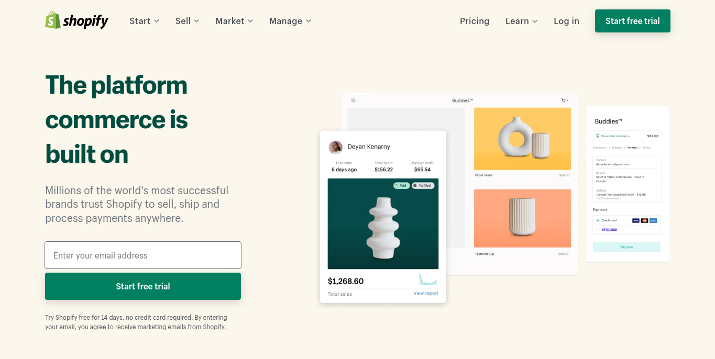 Shopify allows you to build your own ecommerce site. You can choose your own price, and you can sell whatever you want.
The amount of control and flexibility you get from using Shopify is a significant benefit that Shopify has over Etsy. On Etsy, you can set your own prices, but you will have to pay extra fees to the platform.
Those extra fees can really eat into the cost of doing business and reduce your overall profit.
On the other hand, selling on Etsy allows you to start an ecommerce business in a few minutes. In addition, you will also have fewer startup costs.
To start a business with Shopify, you will have to buy a domain name, purchase a hosting plan, and set up a website. If you don't know how to set up a website, you will need to pay a developer to do it for you.
All that can cost money and take time.
In addition, selling on Etsy will give you built-in visibility, as Etsy shoppers will see you. On the other hand, when you sell on Shopify, you will have to work for visibility.
You will either have to advertise on Google or Facebook, which requires an ad budget, or spend time building a blog.
Getting enough organic traffic from blogging and social media can take a long time – for some people, it can take a few years until they have a steady stream of organic traffic that guarantees sales!
That's why selling on Etsy instead of Shopify is worth it for many people. The same goes for Etsy vs other platforms that let you build your own website, like WooCommerce or Wix.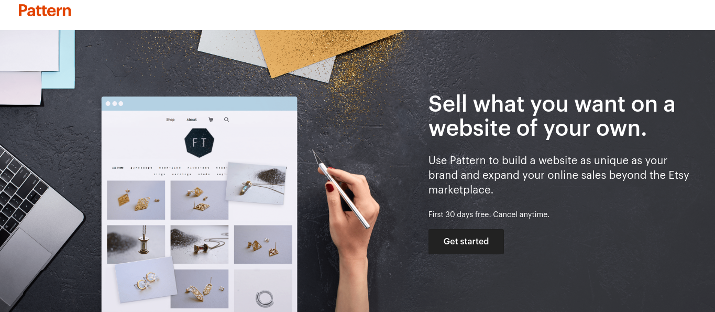 Note that Etsy does offer a website building platform called Pattern. However, it may not be worth it, as it costs $15/month, plus additional fees, which you can see here.
More on Pattern later, though.
Etsy vs eBay & Amazon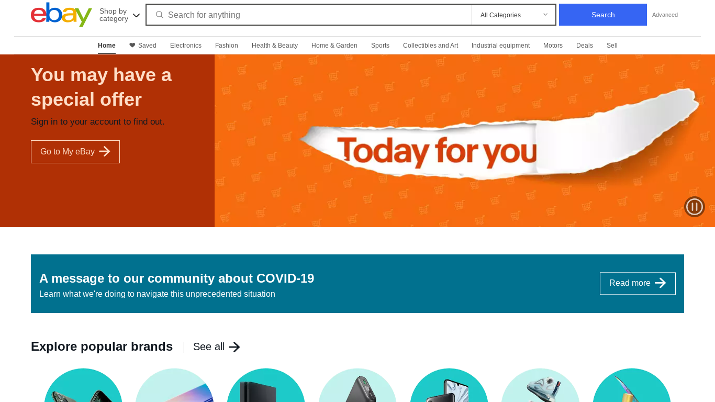 Etsy is similar to eBay, Amazon, and similar marketplaces in that you don't have to invest in your own website beforehand; you get built-in exposure and pay fees and commissions to the platform.
On the other hand, Etsy is very different from eBay and Amazon. While you can sell anything on eBay, including mass-produced products and electronics, Etsy is for handmade items, such as handmade clothes, cards, and jewelry.
Amazon does have a separate section for handmade products, though, called Amazon Handmade.
If you have more of a knack for the business side of ecommerce, such as importing products and then selling them at marked-up prices, you might be better off using Amazon or eBay to make sales.
On the other hand, if you have exceptional talent and skill and can create beautiful handmade product designs, you would probably be better off on Etsy.
Of course, you can also sell handmade items on eBay. However, the majority of consumers on eBay are not looking for handmade items specifically.
Thus, you will have a more challenging time competing with the mass-produced products, which are usually a lot cheaper. On the other hand, consumers on Etsy are more focused on getting unique products, and they are generally willing to pay higher prices for them.
Etsy Fees & Charges
So, what exactly are the fees that Etsy charges? Let's quickly go over the fees on Etsy, as they will be important when calculating how much you can make on Etsy and whether selling on the platform would be worth it.
Listing fee: Every time you list a product on Etsy, you will have to pay $0.20. This listing fee applies to your first listing as well. Note that even if you don't make any sales, Etsy still charges you this listing fee.
Renewal fee: Each listing expires automatically after four months. To renew it, you'll have to pay another $0.20 per listing. In other words, your listing will cost $0.60 per year.
Transaction fee: You will pay an 6.5% transaction fee on the order total, including shipping and gift wrapping, if you charge customers for those.
Payment processing fee: If you use Etsy's payment processing system, you will pay a 3% fee plus a flat $0.25 fee on each payment (in the US). If you are in another country, such as Canada, see the payment processing fee for your country here.
In-person sales: For in-person sales made via Square that are not synced to your Etsy account, you will pay a $0.20 charge per sale, plus Square payment fees.
Advertising fee: If you use Etsy's optional off-site advertising program, you will pay a 15% commission per sale, up to $100 per order. If you made more than $10,000 in sales in the past 365 days, though, you will pay a 12% commission. If you run ads on Etsy, you will have to pay for them as well, but pricing varies.
Currency conversion fees: You must also pay a 2.5% currency conversion fee if you sell items in a currency that is different from your bank account's currency. Etsy uses mid-market rates for the actual conversion.
There are some other fees as well, but those are the most important ones to know about.
Factors That Determine Whether Selling on Etsy Is Worth It
So, is selling on Etsy profitable at all? The answer is highly variable, as it depends on what you are selling and what your goals are.
I'm going to talk about some factors you should consider before deciding to sell on Etsy. Due to the unique nature of Etsy, it's not for everyone.
What Are You Selling?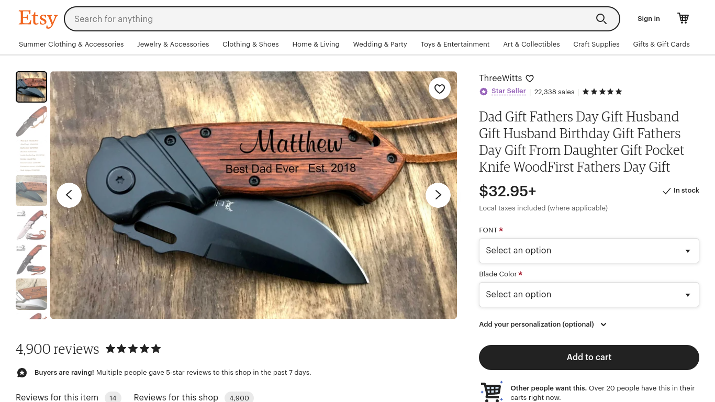 What are you planning on selling? You can't sell mass-produced products on Etsy unless you've customized them in some way.
If you want to sell electronics, mass-produced clothing, furniture, sports equipment, or any other product that is not vintage, handmade, or special in some way, Etsy just isn't for you. Not only is it not what Etsy is designed for, but the target audience is wrong.
How Good Are Your Design Skills?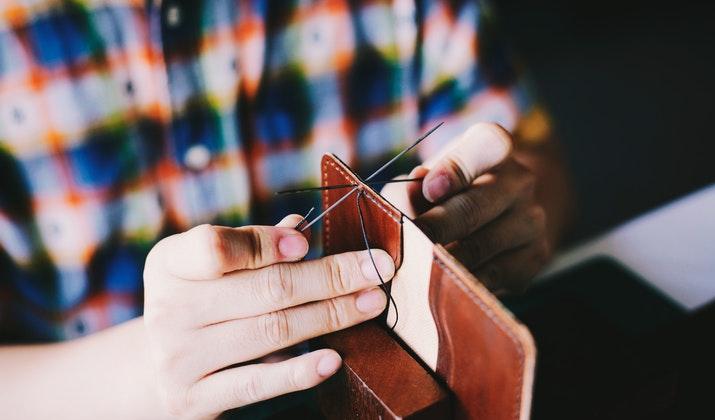 Photo by Kevin Menajang/Pexels
How good are your design skills? You don't need to be an expert in arts-and-crafts to sell on Etsy.
After all, the whole point of Etsy is so that people can sell handmade, unique products that have a human touch to them. They don't have to be super fancy.
On the other hand, they should at least be presentable. If your design skills are really bad, consider improving them before selling on Etsy.
There's something else you have to ask yourself, though. Do you enjoy working on handmade products?
Do you have a passion for it?
If you don't, you might want to consider an alternative business model, such as print on demand. I will talk more about print on demand, how it works, and whether you can use it on Etsy later.
In any case, passion is essential for Etsy sellers because it will come out in your work. When you are passionate about what you do, you will make superior products that will attract customers.
How Unique Is Your Product?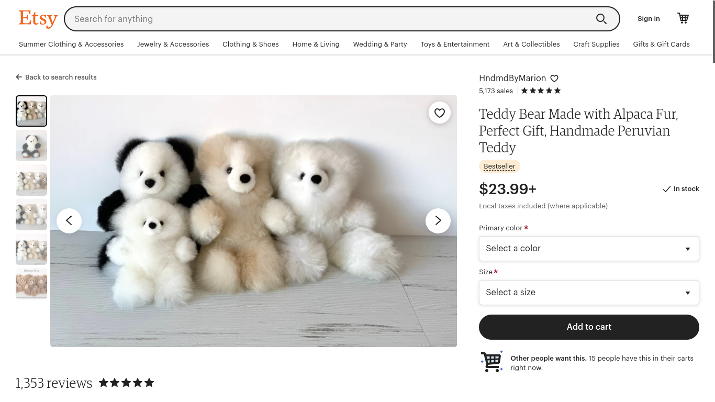 If hundreds of other Etsy sellers are making and selling the same thing, you will have a hard time achieving success on the platform. Your product must stand out from other products on Etsy.
In the above screenshot, you can see a unique teddy bear – one made of alpaca fur.
On the other hand, if you make a simple necklace or bracelet made of beads, it will be hard to achieve success as an Etsy seller. That's a pretty basic product that anyone can make, and there are probably many sellers already selling it.
Now, if you can make a beaded bracelet that is unique in some way or another – perhaps it has seashells from beaches around the world, or you painted unique designs on the beads – it will be easier to achieve success.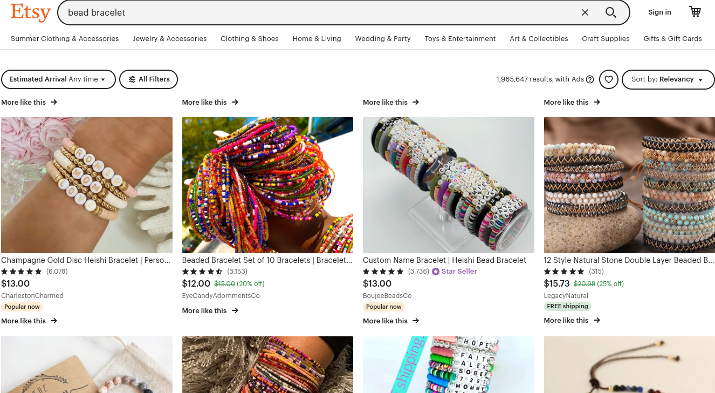 Another idea might be to take recycled magazines and newspapers, roll the paper into small balls, then paint them, so they look like beads – and use them to make a bracelet.
In other words, the more creative you can be, the more likely selling on Etsy will be worth it.
It all boils down to the competition.
For example, if you decide to sell handmade or antique home furniture, take a look at the products already selling on Etsy and see what the competition is like.
What Is the Competition Like Off Etsy (Is It Mass-Produced for Cheap)?
The competition on Etsy is not the only thing to worry about. If a product is also mass-produced, and you can get it on Amazon or Ebay for incredibly low prices, it might be harder to sell a more expensive one on Etsy.
That's not always the case. As I mentioned, many people are willing to pay for unique, handmade products.
At the same time, the more unique your product can be, the better. The more unavailable it is elsewhere, either due to your exceptional design skills or because you were creative enough to make a fantastic product that isn't being mass-produced, the better.
Is There a Demand for What You Sell?
What's the demand like for what you are selling? You can use a keyword tool to see whether people are searching for the product you plan on selling on Google.
It might be a good idea to start with creating and selling just one item and seeing how it sells. If it gets snatched up quickly, you can invest your time and effort into creating more of the same product.
If the demand for it continues to go strong, you can create a large quantity of the product.
Can You Sell It on Other Platforms?
This is an important question to think about. While Etsy might be your #1 income stream, there's no reason you shouldn't also list it on eBay, Amazon, your Shopify store, Facebook Marketplace, and any other platform you can list it on.
While you might not get as many sales on those platforms, especially if you face competition from mass-produced products, you'll still get more sales than if you were to sell your product on Etsy only. That will help make your business more profitable.
I'll talk more about alternatives to Etsy later in this article.
How Many Unique Products Can You Sell?
If you can expand your product line and sell a lot of unique products, you'll make more money on Etsy. If you only have the design skills to create one or two products, it's going to be harder to turn Etsy into a full-time business.
The more creative you are and the more unique products and designs you come up with, the more likely you are to achieve success.
Calculating ROI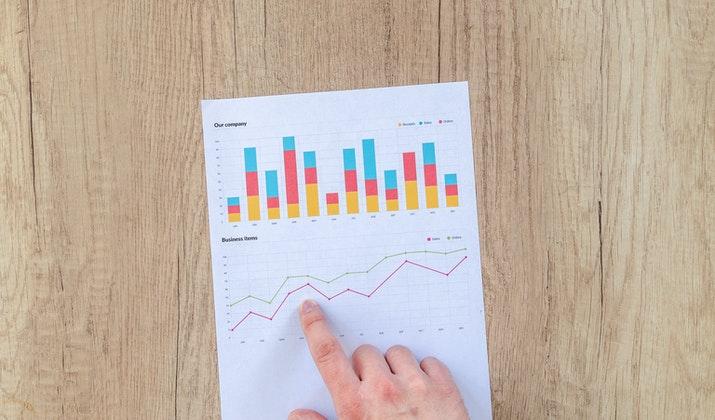 Photo by Lukas/Pexels
Finally, you'll have to calculate the profitability of Etsy by figuring out how much you can sell each product for and whether the profit will be enough to justify:
The cost of purchasing the raw materials with which to work with
The time and effort required to make each product
The products you make that don't end up selling
Etsy fees
How much time do you have available to dedicate yourself to Etsy? What are your goals?
Do you just want to make some extra pocket money during your free time? In that case, you can use materials you already have around the house to make a few unique designs and sell them.
On the other hand, if you plan on turning Etsy into a full-time income stream, you're going to need to invest a lot more time and money into it.
At the end of the day, your goals will determine whether Etsy is worth it for you.
Using Print on Demand to Sell on Etsy – Is It Worth It?
Print on demand is a unique business model that lets you sell unique clothes, mugs, and other accessories with your designs on them. If you don't have the money to invest in materials for products you make yourself, can print on demand be an alternative that is worth it?
What Is Print on Demand, and How Does It Work?
Here is how the print on demand business model works:
You sign up for a print on demand fulfillment platform.
You create a unique design, slogan, or logo and upload a digital version to the website.
You choose which products you would like your design to be put on (hats, mugs, t-shirts, phone cases, etc.).
You create a digital version of the finished product, complete with your design, and sell it on your website or a platform like Etsy.
When an order comes in, the print on demand fulfillment company prints your logo on a physical t-shirt (or mug, phone case, etc.) and ships it to the customer.
Check Out: Etsy vs Depop
Does Etsy Allow Print on Demand?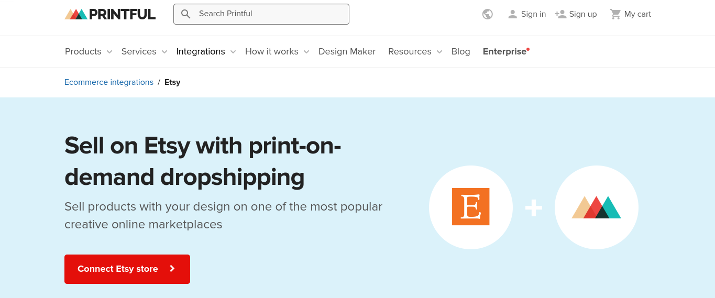 Yes. Etsy generally allows sellers who use the print on demand model to set up a shop on Etsy. Just make sure to create unique designs.
There are even print on-demand platforms and fulfillment services that offer integrations with Etsy, allowing you to connect to your Etsy store for listing and/or fulfillment purposes.
Is Print on Demand on Etsy Profitable?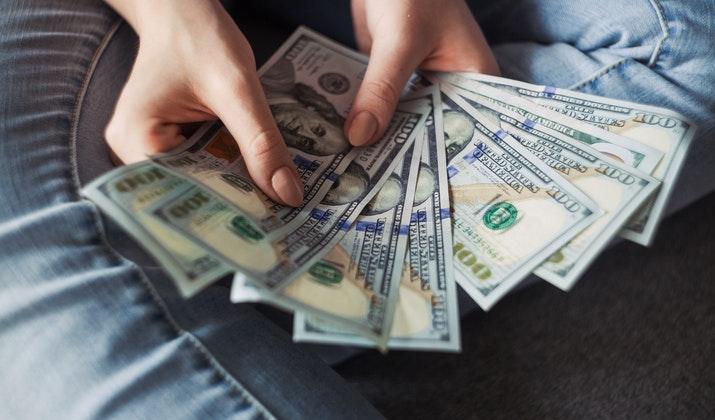 Photo by Alexander Mils/Pexels
Print on demand allows you to get started on Etsy with few upfront costs. While you need to create unique designs, you don't need to have the skills required to create your own clothing or products by hand.
On the other hand, print on demand platforms often charge high commissions on the products you sell. Usually, you'll have to add a small markup to the base price.
For example, if the base price of a shirt is $30, and you sell it for $35, you will make a $5 profit. That's not including shipping, which you can charge extra for, and Etsy fees.
That means that the profit margins for a print on demand shop on Etsy are pretty low.
However, since it requires a lot less effort to get started, there's no harm in trying and testing it out.
There's something else worth considering, though. You'll be competing against actual handmade products, so it might be hard to get a lot of sales unless your designs are truly unique.
If you just slap a slogan like "Live, Laugh, Love" onto a shirt, it might be hard to be successful.
Print on Demand Platforms That Integrate With Etsy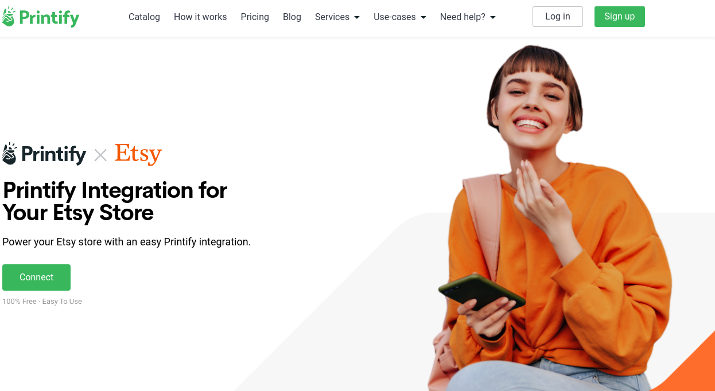 While you could theoretically use any print on demand company to sell on Etsy (as long as they let you sell on your own website or store instead of forcing you to use their proprietary marketplace), I recommend using Printful or Printify.
Both of these companies offer Etsy integrations, which will just make your life easier.
Best Etsy Alternatives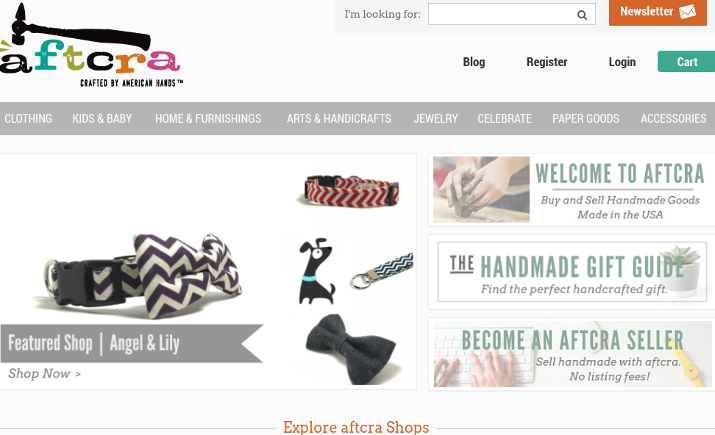 If you decide that Etsy isn't profitable due to its fees, the competition on the site, or any other reason, there are other alternatives that you can try instead.
Even if you do decide to sell on Etsy, though, you might also want to list your product on these other platforms to get more reach and increase your sales.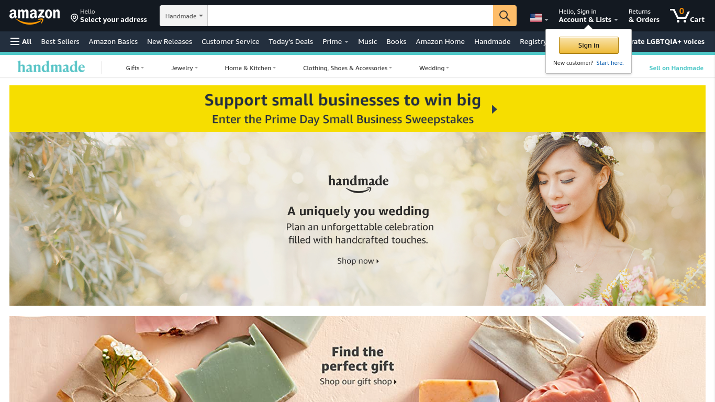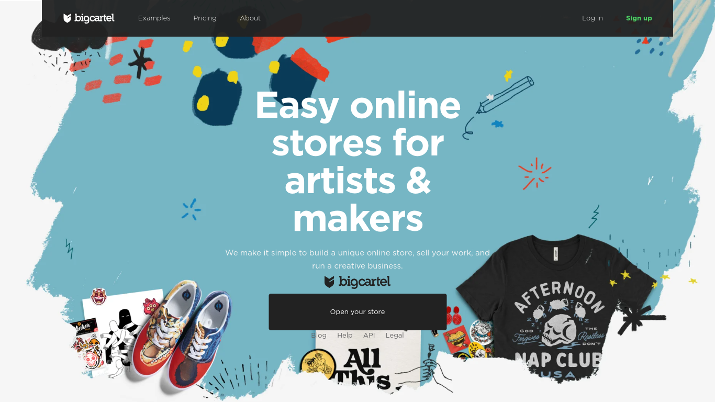 Wrapping It Up: Is Selling on Etsy Worth It?
Yes. If you have a passion for arts-and-crafts or antiques, or you have the design skills to create unique products, you can make a decent profit selling on Etsy.
Otherwise, you can use print on demand to sell on Etsy, but I would strongly recommend selling on Amazon, eBay, and other platforms as well.

Author: Sam Zaman
Sam loves to write on technology & related stuff. Ecommerce, mobile and internet marketing equally drive her interest. Likes gardening and experimenting with new recipes. An avid reader and absolutely mad @bout donuts :)