Whether you are just beginning your journey as an affiliate marketer or already consider yourself to be an expert, it is important to stay up-to-date with the market's latest trends to ensure that you are doing the right things.
How can you do that? By spying on your competitors' ads.
As an affiliate marketer, it is important for you to run offers, have ad copies, and design landing pages which bring good results as far as conversions are concerned.
You often find yourself experimenting with different landing pages and ad copies, hoping to arrive at the best possible conclusion.
However, the problem with this method is that this way takes a lot of time in providing desired results and involves significant expenditure.
So you end up putting a lot of time, money, and effort into your work and there is still no guarantee that you will get the desired results. So instead of testing different things, a better strategy is to spy on the ads of your competitors.
You can use several ad spying tools and carry out research on the ads of your competitors to discover successful campaigns.
In this post, we are going to share some of the best native ads spy tools with you that can help you sharpen your affiliate marketing skills.
Using these tools, you can access advertising campaigns of your competitors. You can search for ad campaigns in differing categories using search criteria or metrics like gender, age, region, source, network, etc.
You can use the information you gather using a native ad spy tool for display advertising, social media advertising, Pay-per-view (PPV) advertisement, and mobile advertising.
Native ad spy tools allow you to carry out competitive analysis and find out reasons which make competitors' ad copies so successful.
You can use this information to improve your landing page designs and ad copy so you can come up with better options.
The end result is that you won't be spending a lot of time testing your affiliate marketing efforts and your overall expenditure will reduce.
Now that you know how valuable native ad spy tools are, let us take a look at some of the best native ads spy tools.
Best Native Ad Spy Tools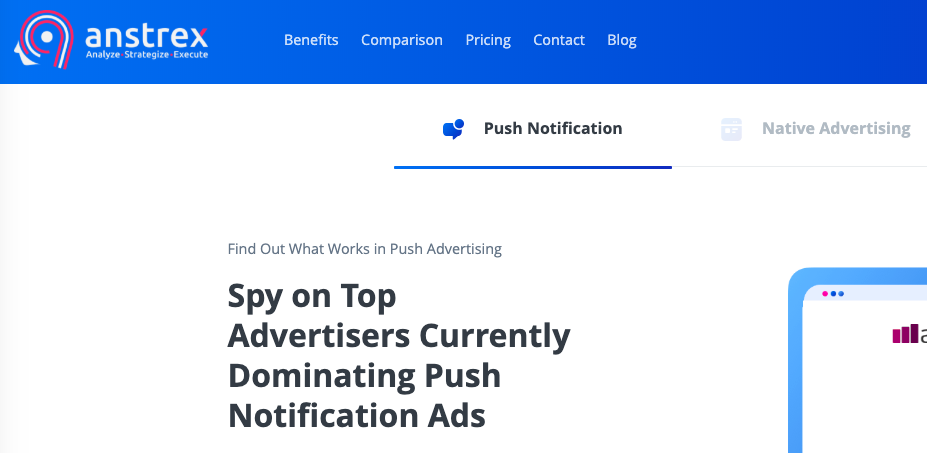 Anstrex is one of the most powerful native ads spy tools available today. It offers all the intelligence data from your competitors that you can use to improve your advertising and marketing efforts.
Anstrex has a huge database and it is frequently updated. The easy-to-use interface of the platform makes it easy for you to find successful ad campaigns in all categories.
The tool offers great filtering options that make it easier for you to search for your competitors' ads.
Landing pages can be previewed instantly on Anstrex. You can also get ad network details using this tool. Moreover, you can filter ads using by various metrics like ad-strength, days running, Alexa rank, and Gravity.
You are also free to download landing pages. Both desktop and mobile platforms are covered by Anstrex. You can analyze competitors' native ads in various countries, languages, and categories.
Anstrex will provide you different information like how long a particular ad was running and on how many platforms it was running, etc.
This native ad spy tool saves a lot of time since you can easily analyze tons of ads in a few seconds. Anstrex also lets you trace your competitors' affiliate campaigns.
This way you can see what is working for them and try doing that yourself. You can use tried-and-tested methods of your competitors instead of trying something unique that isn't guaranteed to work out for you.
Anstrex offers superior filter and search capabilities which are a real time saver.
We like the alert feature of Anstrex as it enables to keep a watch on your competitors. Whenever a new ad is launched by your competitors, you'll be notified by email instantly so that you don't miss out on any move they are making.
Anstrex is one of those ad spy tools that provide support to more countries than the majority of the other native ad spy tools.
With Anstrex, you won't have to spend hours searching for the best native ads and analyzing them. It offers competitive intelligence data to you in only a few clicks.
You can spy on several ad networks as Anstrex covers 27 ad networks. Anstrex also offers alerts on search criteria to ensure that you stay up-to-date with the competition.
The alert system of this native spy tool will let you know when it sees an ad that matches your configured alert criteria. It also has data on several affiliate networks which makes it easier for you to launch your advertising campaigns.
Both mobile and desktop platforms are covered by Anstrex. You can use the tool to spy on various countries like the United States, the United Kingdom, South Africa, Japan, India, Italy, Canada, Turkey, Spain, France, Germany, Mexico, and several others.
Native ads can be analyzed in various languages and categories. Moreover, Anstrex is a great choice for all those marketers who are on a tight budget as it is surprisingly economical.
All in all, we can say that Anstrex is the best native ad spy that can help you stay ahead of your competitors.
Though Anstrex is not a free native ad spy tool but it is worth its cost given the excellent features it offers.
Pricing
The pricing plans of Anstrex are as follow:
Anstrex Native: $59.99 per month per user
Anstrex Push: $79.99 per month per user
Anstrex Dropship: Free currently
The bundle plan including Native and push is also available.
Related : Adplexity Vs Anstrex
Our Favourite Native & Push Spy Tool

We earn a commission when you click this link and make a purchase.


The second best native ad spy tool in our opinion is Adplexity. The thing we like the most about Adplexity is that it's a complete tool for desktop, mobile, and native intelligence.
This makes it a great native spy tool for monitoring your competitors' ad campaigns.
Adplexity gives you the opportunity to find out about campaigns that run on mobile carrier traffic. Every major country is covered by the tool including several lower-competition countries.
Adplexity provides ultra-fast search and results are returned within microseconds.
You can use this native ad tool to monitor ads of your competitors running on Android apps. It can also track campaigns that are active on popup ads.
The tool can be used to discover ads that are promoting affiliate offers. Every landing page you find on the search can be easily downloaded from Adplexity's user interface. You get filtering options and in-depth data about each individual ad campaign.
Using Adplexity, you can target popular devices including PC, Mac, Android phones, iPhones, iPad, and Android tablets.
The tool provides information about how long an ad campaign has been active for and landing pages used, among several other things. With Adplexity, you can find what's working well for others on mobile traffic and desktop sources.
Then you can use this information to make adjustments to your own ad campaign to increase your success rate.
Overall, there is nothing to complain about Adplexity as it's a great native ads spy tool that will help you monitor native ad campaigns.
Pricing
Pricing of Adplexity is different for different traffic sources.
Mobile, Desktop and ecommerce each cost $199 per month per user.
Adplexity Native costs $249 per month per user.
Adplexity Push costs $149 per month
Adplexity Carriers – $149/month
The rates of other carriers can be found on the Adplexity website.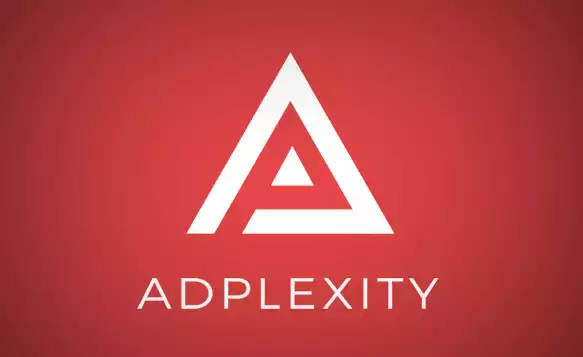 We earn a commission when you click this link and make a purchase.


Adbeat provides you a great platform to spy native ads of your competitors. It even offers mobile competitive intelligence for iPhone, iPad, Android smartphones, and Android tablets.
With Adbeat, you can find out what your competitors are doing and use this information to improve your advertising campaigns.
This is one of the best ad spy tool that makes you a smart advertiser. You can find out which online ads are working and which are failing to deliver results.
This way you will be less likely to go with an ad that can't give you the results you desire. Adbeat provides information about the ad campaigns being launched by your competitors.
It has an exhaustive advertising intelligence database that you can profit from if you know how to leverage the capabilities and functions of this powerful native ad spy tool.
Adbeat provides you with the best ad copies for any segment of the market. You can find out which ads are driving the highest driving and have the highest conversion rate.
This native ad spy tool also gives you access to some of the best ad networks including Adsonar, Pulse 360, Doubleclick, MSN Content Network, and Google Display Network.
Pricing
Standard Plan: $249 per month
Advanced Plan: $399 per month
Enterprise: speak with them for quotation
Related : WhatRunsWhere Vs Adbeat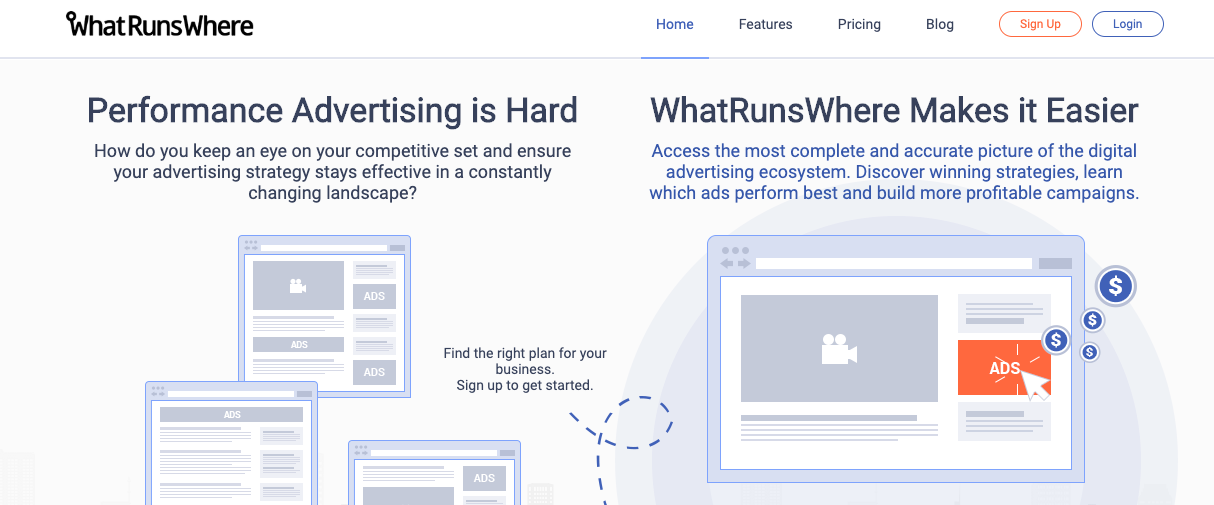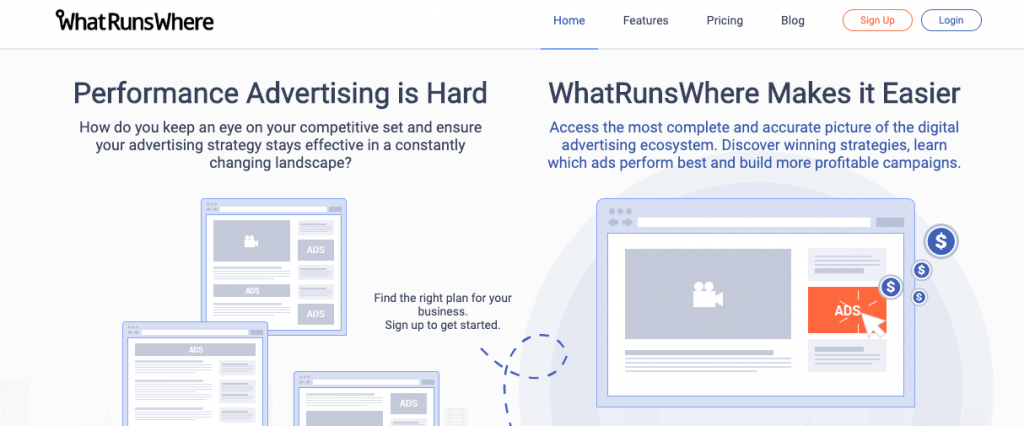 WhatRunsWhere is another wonderful tool to spy on native ads.
If you are interested in seeking competitive intelligence using native ads monitoring, you should use the WhatRunsWhere tool.
Using this service, you can get the most thorough intelligence on your competitors which may help you excel in your native ad campaigns.
Using WhatRunsWhere, you can get all the important data related to the advertising activities of your competitors. It provides ample data by researching the ads of your competitors.
WhatRunsWhere caters to both display advertising and mobile advertising industry. Using this tool, you can certainly get a competitive edge in the market.
You can discover better advertising practices and new sources of high traffic. The reach of WhatRunsWhere has substantially increased over the past few years and it currently covers over 90,000 advertisers, 20,000 websites and 500 networks across 5 countries.
Using WhatRunsWhere, you can research the ads in four ways:
Advertiser
With this feature, you find where a particular advertiser is running their ads. For example, if you want to see the advertising campaign of any advertiser, you just have to enter their domain name in the search by advertiser field.
You'll then be able to see demographics, all ads, sources of traffic, and also information about publishers.
Publisher
If you wish to target a specific website with your ads, then you should use the publisher feature.
When you search using this option, you will get information about the type of ads, sources of traffic and list of advertisers.
You can check the ads that were placed on the website and how long they were running, among other details. Moreover, you can also pick the most popular domains to see which offers are being promoted by your competitors.
Keywords
If you want to research any specific niche, you can use the keywords section.
You can check info for any specific keyword that you intend to use for your advertising campaign.
Searching by keywords is an extremely useful feature as it will help you see how advertisers are marketing in a particular market. In addition, it'll help you design successful ads.
Top Ads
This is another good section that shows the best ads according to the filters you have selected—country, ad network, period of type, and creative type. Using the top ads option, you can check current trends and designs your ads accordingly.
Pricing
Basic Plan (Desktop and Native): $299/month
Full Coverage (Mobile + Desktop and Native): $399/month
Enterprise – speak with their team
Related : WhatRunsWhere Vs Adbeat Vs Adplexity


AdVault is an incredibly powerful native ad spy tool that you should definitely consider using. This tool covers 13 ad networks including Outbrain and Taboola.
This feature of AdVault alone makes it stand out as most of the other spy tools only cover six to ten ad networks.
While the main dashboard of AdVault will give you some information about the top keywords across top ads and current top advertisers, you will get to the real details through the Spylog.
The dashboard's search field is also linked to the Spylog. Here, you can browse through different ads in the database of AdVault. However, it is more sensible to search for advertisers, domains or keywords that are relevant to you.
The advanced search feature unlocks the ability of filtering based on engine, date range, country, ad run duration, device, minimum ad strength, minimum times seen and whether you wish to focus on non-redirects, redirects, or both.
The results page of AdVault might feel somewhat overwhelming initially, but once you get used to the platform, it'll get more straightforward.
In addition to watching the devices and countries, since device targeting and geo-targeting are extremely important, you would need to pay attention to the 'ad strength' and 'time seen' figures.
Clicking on any individual listings will take you to a detailed page about that ad. If the time seen figure is high, it means that it is a popular ad that's getting good reach in the marketplace or network.
Ads that are not being seen are also not getting clicked on, which means that they aren't converting for the advertiser.
Ad strength figure is noteworthy. This shows how often a particular ad was seen yesterday in comparison to all other ads in that particular network.
A figure that is closer to 0 means that the ad had fewer views while a figure that is closer to 100 means that it had more views.
When you scroll towards the bottom of a detailed page of a particular ad, you will see the website where that ad was displayed.
This can provide you an indication of the type of audience you might be able to attract if you used a similar ad for your advertising campaign. You can also access the destination URL to see landing pages where the ad was advertised.
By putting together all of the information you gather through the AdVault tool, you can get a better sense of the campaigns that have been active for the longest periods.
While AdVault won't reveal conversion rates or click-thru rates (that data is private), you can see the ads that are most likely to be successful.
An advertiser is highly unlikely to keep an ad that is performing poorly running for a long period. If the advertising campaign has been around for a long time, it is probably successful.
If the ad is successful, you can check out the associated landing pages to improve your own advertising campaign. Copying a successful ad isn't the best option.
You should just get an idea from the ad and then try variations on that ad copy. This would give you the best results.
Pricing
Pro plan: $97 per month
Network plan: $1499 per month
Worth Reading : SEMRush Review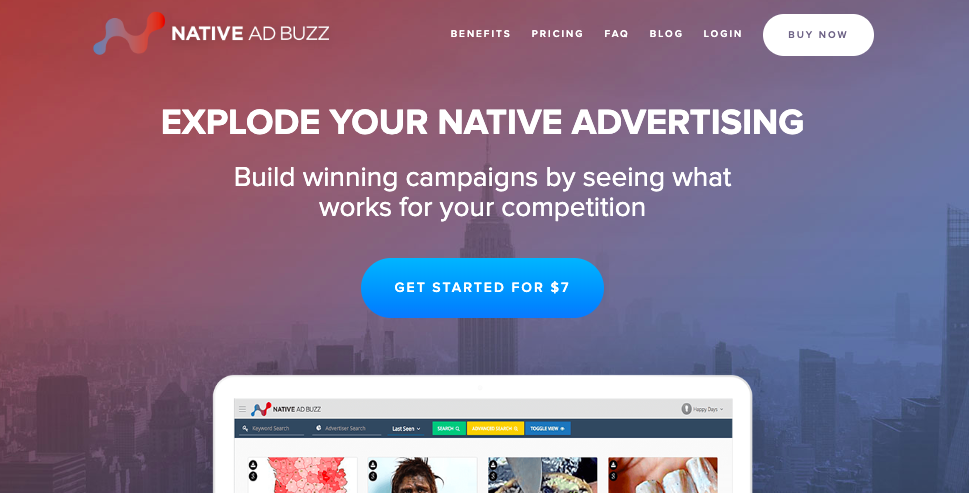 Another top native spy ad tool currently available is the Native Ad Buzz. It is designed for marketers who want to spy on their competitors but find their options limited due to a tight budget.
Using Native Ad Buzz, you can easily analyze native ads of your competitors and come up with successful advertising campaigns. This tool has a NAB Mastermind Forum where you can learn from other advertisers.
With Native Ad Buzz, you can discover the best performing native ads and take hints from them to create your own successful ads.
You can filter the ads by the advertiser and see what your competitors are doing. It also helps you discover the scale and power of native ads.
I don't think a free native ads spy tool would be able to provide these features so it's best to invest money in a paid tool if you want to gain that upper hand over your competitors. Ad Buzz is one such tool you can consider.
Pricing
Standard plan: $47 per month
Pro plan: $97 per month
Pro Annual: $575 per year
Related : Moz Analytics Vs SEMrush Review
Final Thoughts
We have listed some of the best native ad spy tool available today.
You should compare the capabilities and features of each tool to choose the tool that best suits your needs.
Take your time to decide the tool that will best help your advertising campaigns.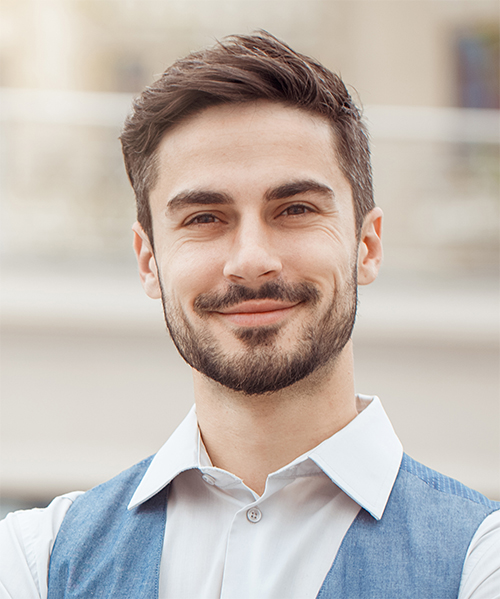 Author: Scott Macarthur
Scott L. Macarthur is a marketing consultant and an online author. He is mostly engaged in providing his expertise to startups and SMBs. He is also an author on TheNextWeb.