Are you a development agency? Are you trying to find out how to sell mobile apps to businesses and ecommerce clients?
Selling a mobile app is a task than to actually developing one. With this post, we are trying to find solution to this problem.
Spend the time to read this post. Hopefully, you'll get your answer by the end of it.
Here we're going to cover all the things you need to know to sell mobile app:
1. Communicate Statistics About Mobile
Your first step is to use studies, researches and all kinds of data that communicate the growth of mobile commerce market.
Focus on the following:
Show Statistics That Communicate The Shift To Mobile
Start with statistics that show the current situation.
For example: according to Criterio right now Mobile represents 29% of all mobile transactions in the US and 34% globally. In some countries like Japan and South Korea it's over 50%.
Make it obvious for your clients that there is an upward trend and more people are using mobile to access content.
For example: US transactions grew with 10% last 3 months alone.
Show them reports that predicts the future and shows how the market will develop.
For example: A BI Intelligence report states that mobile commerce will make up 45% of total e-commerce in the years to come.
Tell How Users Are Using Mobile For Shopping
Explain the behavior of mobile customers and why the change is happening.
Today people are always on the go and they are constantly connected. Mobile commerce makes it possible to sell all the time which greatly differentce from desktop.
The majority of transactions happen on smartphones so this is where you should prioritize your strategy.
9.5% of all eCommerce transactions occurred on iPhone devices and 6% on Android.
2. Use Google Analytics Data
General statistics and data are good because they show to your customers how the market is moving. But to take things further it's good to use personal data from your client's website.
For that it's best to use Google Analytics and here are the following things that you can extract and use to convince your client to invest more in mobile:
Desktop Vs Mobile Visitors
To see that, go to Audience – > Mobile -> Overview

For example here you can see that mobile represents 44.86% of all sessions (but that's just traffic from smartphones). If you add the traffic from tablets – this makes 52.15%.
In other words, in this case the client gets more traffic from mobile than from desktop so it makes sense to prioritize and invest in mobile to be able to increase conversions and sales from that channel.
Even if the traffic from mobile is less than desktop but it's bit enough percentage, you should be able to convince your client that he should optimize his strategy for mobile.
Bounce Rate From Mobile Vs Desktop
Next step is to use statistics from Google Analytics to show how well mobile traffic is performing. The first data you should be looking at is Bounce rate.
The reason is simple – if using mobile come and bounce on their visit – this means that you're providing them with bad mobile experience and you need to improve that to be able to get more sales from that channel.
So compare the data for bounce rate between desktop and mobile. Do you have bigger bounce rate for mobile?
In most cases, you will do.
Conversions And Sales From Mobile Visitors Vs Desktop
The next thing is to look at conversions and sales.
Do you have higher conversion rate for desktop than mobile? How big is that number?
If you do – this is a huge indicator that you need to invest in optimizing this channel.
Take a look also at the number of transactions and revenue. Sometimes, you might have a lower conversion rate but higher revenue from a channel.
3. Show What Your Competitors Are Doing
Another great way to convince you clients to invest in mobile is to show them what their competition is doing.
If they are already investing in mobile responsive website and apps, they wouldn't want to be the only ones to be left behind.
How Competitors Are Utilizing Mobile
Do they have just a responsive website or a full mobile? How does it differs from their desktop website? Do they have a mobile app as well?
Show them how their mobile websites and apps look like and what their customers think about them.
What strategies are they using to increase results? Do they utilize push notifications and how?
Results That Competitors Are Getting
If you can get access to this data, this will be a great. Usually, they might be willing to share that data as a case study online so you will need to search to find it.
Look on evidence on how many downloads did they generate with their app, what's their increase in conversion rates and sales from mobile thanks to their mobile strategy.
4. Show Them How Mobile Is Going To Bring Results
Be sure to explain to your clients how investing in mobile will help them get better results for their business.
The things that you need to cover are:
Communicate Increase In Conversions And Sale
Better user experience and faster browsing will contribute to the increase in conversion rates and sales.
It will be easier for clients to find what they want and they will feel more secure with buying from you.
Communicate Increase In Customer Satisfaction And Loyalty
Once customers have installed your app they will be only 1 tap away from visiting your store.
This less effort makes it more likely for them to come back and buy from you again.
Combine this with your push notification strategy and you will see a huge boost in your repeat purchases and increase in your customer loyalty.
5. Sell Them The Mobile App Over The Mobile Site
Your customer might understand why to have a mobile site. But why does he need an app as well?
Isn't the app just an extra cost that he needs to cover?
He will need a really good reason to invest in that and you need to provide it.
Here's how:
Communicate Benefits
Think about what kind of values, benefits and features your mobile Commerce app provides that a mobile site can't provide well or at all.
This could be push notifications, integration with contacts and other apps or even the option to call with a click.
Explain to your client how these features will help him get more sales.
Communicate Results
Explain to your client how your mobile app will bring higher engagement, conversion rates and sales.
Apps dominate the time we spend on our mobile phones (85-90%).
This means that just by investing in an app you have a higher chance to engage your customers and as a result – sell more successfully to them.
Apps are also usually much faster and easier to use. Which by itself increases conversions.
Communicate Additional Marketing Channel (push notifications)
Explain to your customer that with the app you will create a whole new marketing channel that he can use to generate sales.
For example: when the customer installs the app on his phone you will be able to send him push notifications with offers. That way you can engage him proactively with the app and increase conversions and sales.
Learn : How Walmart Leveraged Push Notifications To Increase Sales
SEO For Mobile Apps
Do you know that now you can optimize your app content for Google search? That way you can generate more installs and engagement directly from the biggest search engine out there.
That way you clients won't fear losing on mobile search traffic if they invest in the app. Instead, they can hope to have additional content they can get indexed and ranked.
Related : Guide To Ecommerce SEO
6. Handle Objections
At this time, you're close to sell mobile app but it's not over yet.
Your client might be almost convinced that he needs an app for his eCommece business. But he still might have some objections.
Here's how to handle them:
How Are They Going To Drive Downloads And Installs?
Your client needs to know that people will download his app if the decides to invest in it.
So discuss with him strategies for promoting his mobile Commerce app.
This could include things like:
Having a pre-launch strategy that engages your current customers with the development process
Optimize the app for App Store and Google Play so it's easier for people to find it when typing the right keywords
Optimize you app for Google Search to get more downloads and enable deep link indexing to rank your app content as well.
Place a banner on your homepage and all other important pages about your app to generate more downloads
Ask your mobile web users to download your app by offering them better experience that way
Promote you app on social media by sharing it on your profiles and using ads.
Make an explainer video for your eCommerce app, optimize it for YouTube search and promote it with TrueView Ads
You can either offer to do all these services for him as well (as an upsell) or just let him know what's possible. He'll greatly appreciate it and it will help you sell him the app.
Worth  Reading : Key Metrics For Measuring User Engagement For Ecommerce Apps
How Much Is It Going To Cost?
At the end of the day 2 things really matter for your client – how much it costs and what will be the return of investment.
If you show 10x ROI the cost doesn't really matter that much.
Native all will be the most expensive and a very basic one with a basic set of features such as stock or template-based user interface (UI), email login, user profiles and ability to sync data across different Apple or Android-based devices will cost for app development around $20,000.
This probably won't be even enough to make any money. More information on the cost of native apps you can find here.
7. Give Them Options
This will increase your chances of selling to your customers. That way instead of thinking "should we invest in an app or not" they will think more in terms of what option to choose.
Native App
The native app is the most costly and it takes the most time to develop. Also you will need to develop separate apps for each platform – iOS, Android, Windows, etc.
This means your costs will double only because you choose to add 1 more platform.
Their benefit is that native apps usually perform the best – simply because they use the current platform.
Web App
So the so called HTML5 apps use standard web technologies such as HTML, CSS and JavaScript. That way you can create cross-platform applications that work on all devices.
Because you're using only web technologies and creating only 1 app the cost for development is much lower and development time is faster.
However, HTML5 apps have some limitations and they don't work as well.
Related : Best Progressive Web Apps
Hybrid App
This is basically a combination of a native and an HTML5 app where you get the best (and worst) sides of both.
That way you can use the benefits for faster development with web technologies without losing key features only available to native apps.
Mofluid App
This is the easiest way to create an app for an eCommerce store.
All you have to do is sign up for Mofluid, choose a theme for you store and upload it on the App store.
Your theme can be fully customizable in terms of look and feel. You can also add as many new products and pages on you app.
With Mofluid you get the fastest and cheapest implementation while taking advantage of all the extra features.
You will be able to send push notifications, integrate all major payment gateways and have no transaction charges.
Useful Post : Is Your Business Ready For Mobile Commerce?
In Conclusion
So there we have all the tips on how to sell an app to your clients.
Selling a mobile app to your eCommerce customers is a simple process. Communicate to them the shift to mobile and how by investing in an app they will increase their conversion rates and sales.
Focus on the benefits that your client can get only with an app – Things like implementing a push notification strategy and implementing phone features.
Remember at the end to give several options to your client – This will make him think what to choose, not if he should choose at all.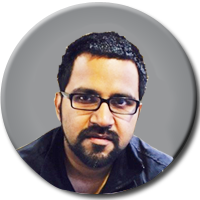 Author: Vibhav Gaur Gaur
Vibhav Gaur plays a key role in empowering Ebzion's ecommerce clients to sustainably grow mobile traffic & conversions by leveraging PWA, AMP and Mobile Apps. With a strong background in technology and key focus online conversion funnel optimisation, he has helped multiple OEMs and Retailers make it big online. Need quick PWA assessment to improve your current mobile strategy? Feel free to reach out: vgaur@ebizontek.com