Progressive Web Apps have transformed the mobile web practices to provide a native app like experiences for the users.
They work just like native apps and include features such as smoother navigations, offline modes and push notifications, but are much more economical and do not use the device storage.
Progressive Web Apps are reliable which means they load instantly and the performance isn't compromised even if the network is shaky.
The 'add to homescreen' option can be used to create an icon on the device screen for easy access and background caching and they offer an immersive full screen capabilities for enhancing the browsing experience.
Related : Elements of Mobile Friendly Ecommerce
PWAs also account for higher user engagements and conversions which is probably why many organizations are now adapting this technology to grow their businesses.
So let's discover the best web apps today.
10 Best Progressive Web Apps Owned By Some Of The Popular Brands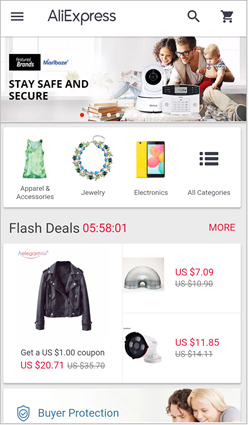 The giant e commerce AliExpress created a progressive web app to improve their visitor re-engagements, retention rates and conversion rates.
Their PWA is responsive with faster page load and provides smoother animations just like a native app.
It also includes push notifications, offline work mode and add to home screen features.
Interesting Read : How To Use Push Notifications To Increase Your Sales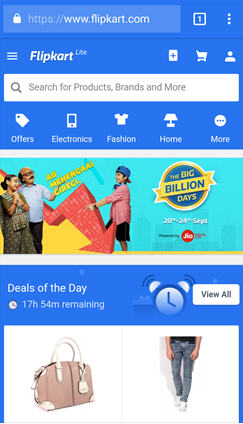 Flipkart Lite belongs to Flipkart – one of the most popular ecommerce retailers in India. FlipKart Lite leverages the open web APIs to create a native app like experience through the web browsers themselves.
FlipKart Lite, one of the best progressive web apps, uses 3 times less data as compared to its native app and has faster loading time, irrespective of the network.
The PWA home screen icon has already accounted for 70% increase in the conversion rates.
The app is smooth and offers a great user experience, making it one of the best web apps today.
Useful Post : How To Merge Offline & Online For Retailers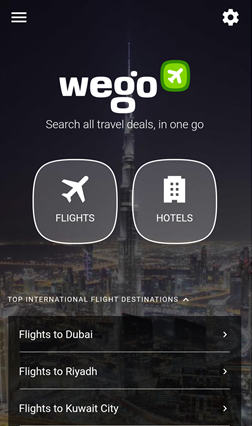 Next on our PWA apps list is Wego. Travel company Wego used AMP to build its progressive web app. The service workers create a smooth transition of the PWA, where the pages are loaded instantly (less than a sec).
The credential management API makes it easy to access the user data stored in the browsers while the payment request API allows for single click payments.
Explore : Best Ecommerce Mobile Apps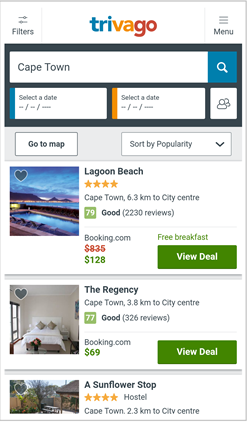 Trivago is yet another travel site that uses its progressive web app to ensure every interaction with the user is seamlessly accomplished.
The PWA provides an easy interface for the travellers to read the reviews, compare prices and then book a particular hotel/ travel option – all within the same space.
It also reduces the search marketing usually done by the hotel owners.
Useful Post : How Ecommerce Businesses Are Increasing Their Customer Lifetime Value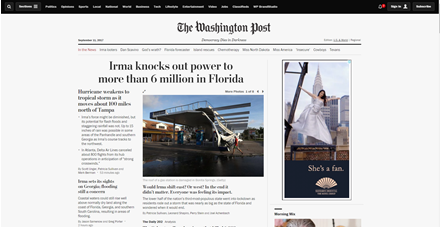 Washington Post is another on our PWA apps list. Being a news agency site loads a lot of third party content to keep itself up-to-date.
To maintain the optimal performance even while running these third party scripts, the progressive web app uses the service workers to constantly cache the content in the background.
This provides a feature rich and frictionless reading experience to their readers- even when offline.
You Might Want To Read : Going Mobile : Mobile Website Vs Mobile App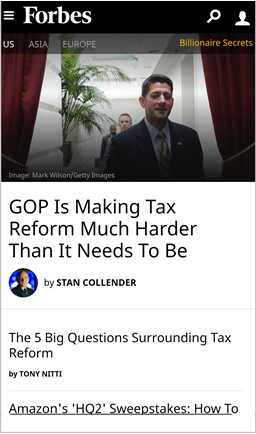 Forbes turned its primary mobile site into a progressive web app to improve user experience with faster load times and highly visual content.
It also includes enhanced capabilities like offline reading and push notifications specifically for Android devices.
Similar to Snapchat stories, Forbes also incorporates the story format called cards where the users can swipe through any kind of content. This is undoubtedly one of the top web apps.
Worth Reading : How Walmart Leveraged Push Notifications To Increase Sales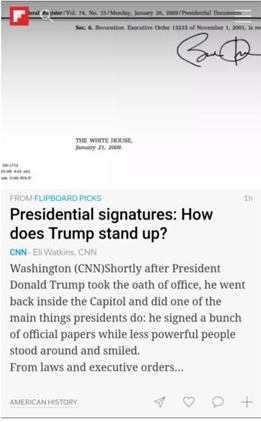 News curator Flipboard's PWA too uses service workers to cache its stories from external sources, and provides a native app like experience to its readers.
Users have the access to content (collected from sources like social media, news outlets or blogs etc.) that are displayed in a magazine style format to provide uninterrupted readability.
Users can also customize or create their own collection of information to read. Flipboard stands out in our list of top web apps.
Also Read : Why Your Ecommerce Store Needs a Mobile App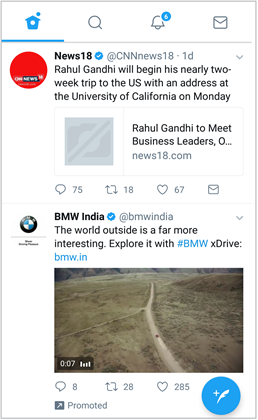 In April 2017, Twitter Lite was introduced by the well known Twitter to combine the best features of the modern web and the native app.
The PWA cached more, served smaller media resources and helped in reducing the data consumption by almost 70 percent.
It also brought down the mobile data usage by enabling the users to control the media downloads and ensured faster navigation.
Twitter Lite can't be left out when talking about the best PWA apps.
Useful Read : Is Your Business Ready For Mobile App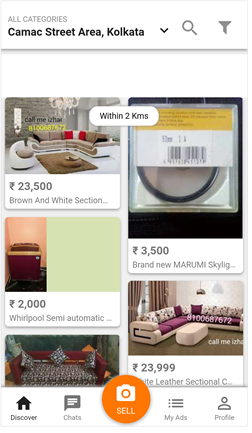 OLX – a popular Indian site for classified ads, has to be there on our list of progressive web apps. OLX boosted its user re-engagement by a whopping 250% using the PWA technology.
With the add to screen feature, users could quickly load the ads, while the push notifications helped in sending context-based alerts through the browsers – even in the offline mode.
As a result, the click through rates (CTR) rose by 146% and the monetization also improved.
OLX owes its success to its app which is easily the best PWA apps around.
Useful Post : How To Increase Your Mobile Commerce App Downloads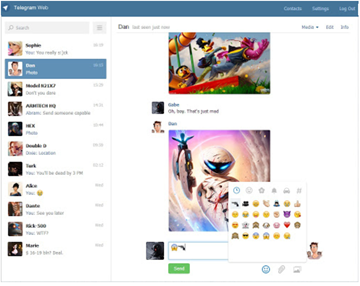 Telegram is another among the most popular web apps. It's actually a popular mobile chat service.
Telegram's progressive web app has an open API which makes it faster and responsive for both Android and iOS devices.
Useful Read : Scale of Impact – Mobile Commerce
Wrap Up –
We could have easily made this PWA list longer but these are some wonderful PWAs on our best web apps list.
Given the fact that regular mobile apps are so popular, most people don't realize the true potential of PWAs.
It's time to get started. Launch a PWA today and see how your business grows in no time.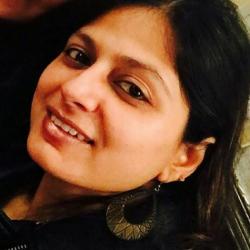 Author: Divya Dube
Divya Dube is an e-commerce subject writer at
Mofluid
. She loves to research and is an avid reader of technology, psychology and fiction. She is also a gadget freak, a traveller, loves chocolates & music and has an immense passion for writing.