Dropshipping today is a $196.7 billion industry. It is estimated to rise to $476.1 billion by 2026. The FBA revenue grew to $103 billion from $80 billion last year.
These are serious numbers, and there is no reason to believe they've peaked. That is why established and aspiring entrepreneurs who want to dip their toes in the high seas of eCommerce wish to explore them.
But if you can't do both, which one should you choose? In this blog post, I will dissect the dropshipping vs FBA debate. Hopefully, when you finish reading, you will have a better picture of which business model is right for you.
Let's get started.
Also Read: Dropshipping vs Ecommerce
What is Dropshipping?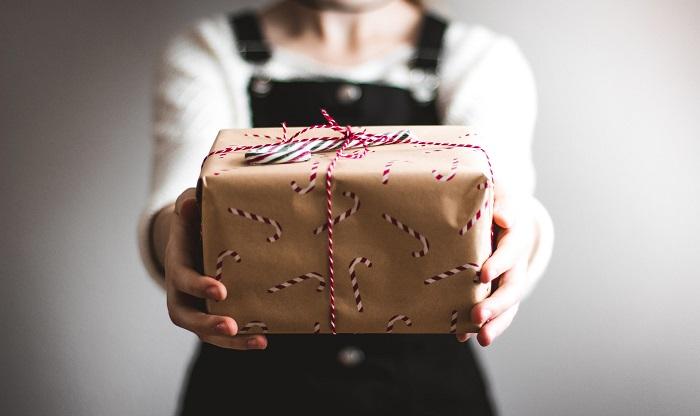 Source: Unsplash
Dropshipping is an eCommerce business model that involves three different parties – the seller, wholesaler (vendor), and customer.
In this model, you (the seller) order products with a wholesaler after a customer completes an order. The vendor, also the supplier, ships the items directly to the customer.
Dropshipping is also a storage and fulfillment service, making it easy for anyone to begin with little starting capital. There is no need to hold inventory, and you only have to order the exact number of goods requested by a customer.
You drop your order with the wholesale company, provide them with your customer's details, and they will ship the items to the customer.
All you have to do is list and advertise a product on any eCommerce platform like Shopify, Amazon, eBay, or other reputable outlets.
It is a cost-effective way to make quick money and is popular in major markets like the US, UK, Canada, and Europe.
What is FBA?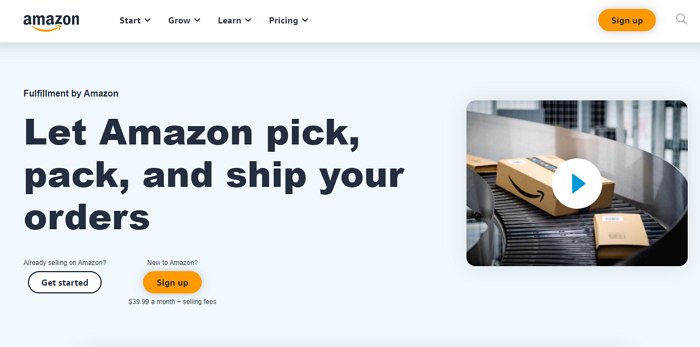 FBA stands for Fulfillment by Amazon. It is a program that offers dropshipping services alongside customer relation services.
What do I mean? Amazon is an eCommerce platform where businesses can list and sell products. When a customer places an order, you can either dispatch it yourself (FBM – Fulfillment by Merchant) or let Amazon do it (FBA).
With FBA, you send your inventory to an Amazon fulfillment center (or warehouse) and list the product on the Amazon website.
Each time a customer places an order, Amazon picks, packs, and ships the order from their warehouse to the customer for you.
More significantly, they also deal with customer service and product returns, freeing you from dealing with customers directly. Naturally, all of this is for a fee.
Dropshipping vs FBA – How do they work?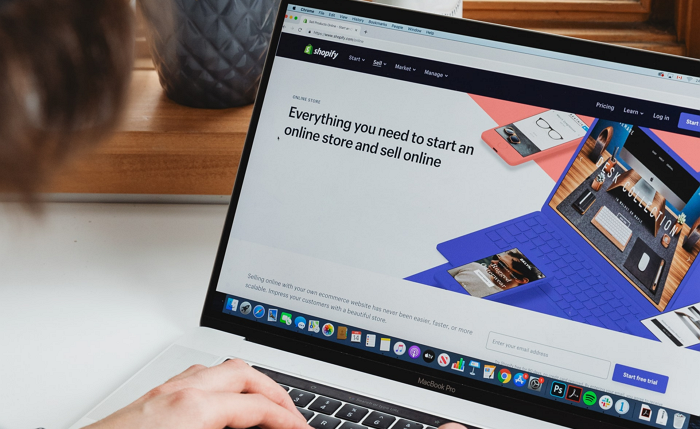 Source: Unsplash
Knowing how each model works will help you better understand the differences and which one suits your goals more.
Both of them have the same starting point. You do market research to determine the products people want to buy and those you wish to sell. After that, the path splits with different rewards.
Let's say you plan to sell mugs; here is how it would work in either business model.
How Dropshipping works
To start a dropshipping business, you need –
Find a supplier for the mug, then get an eCommerce website or register on a renowned marketplace platform like eBay and Alibaba.
List the mug for a fair price. Say the supplier is selling each one at $2. You can list it on your website or platform at $5 and earn a $3 profit. Then start applying different marketing techniques to attract customers.
When a customer orders two mugs, you will get a notification and forward the customer's details to the supplier. Depending on your platform arrangement, this part might be manual or automatic.
The supplier picks, packs, and ships the two mugs to the customer's address.
And round and round it goes. In essence, you are an advertiser for the supplier's inventory, and you get a cut of every sale.
How FBA works
Under the Fulfillment by Amazon program, the process starts with getting an Amazon seller account. Then —
Find a profitable product on-demand on Amazon, like the mug example earlier.
Then find a supplier or manufacturer for the product(s) and have them ship it to an Amazon Fulfillment Center. Amazon will tell you which one. Amazon stores the products safely in their warehouse.
Market the products using any marketing tactic of your choice.
When a customer places an order, Amazon deals with the entire transaction from payment, updating your inventory, and shipping to the customer. If the customer returns the mug and wants a refund, Amazon will also deal with the entire process.
Amazon deposits your sales profit in your bank account every two weeks.
When your inventory is low, Amazon informs you, and you have to restock. This is how FBA works.
Also Read: Best Tools For FBA Sellers
Amazon FBA vs Dropshipping – What's the Difference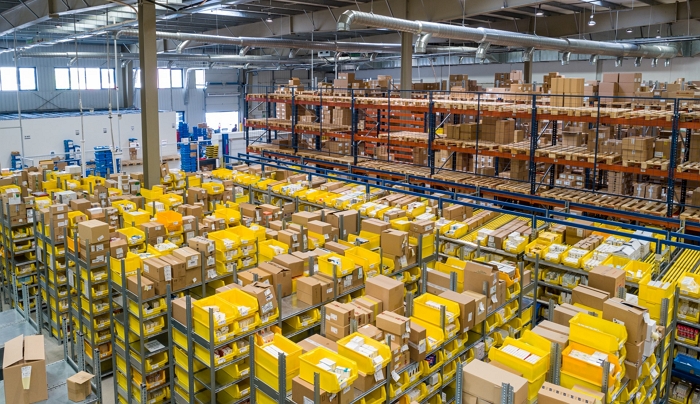 Source: Unsplash
Going by this process, you can see there are a lot of similarities between both, which is why dropshipping vs FBA is a popular debate. Both are remote ways of delivering efficient and consistent value to customers.
So, what's the difference? There are two distinct qualities to look at: business operation and scalability.
When you use dropshipping, you are the primary middleman. It is your responsibility to process orders, handle payments, answer customer queries, deal with refunds and returns. Marketing too.
But it also means storage, packing, and shipping of orders is out of your hands. There is also no inventory to worry about. You only place an order to the dropshipper when a customer orders one.
That's a lot of the operational chain of retail business out of your hands, but it is still a significant responsibility.
Regardless, this makes dropshipping easily scalable as a business. Whether you have 10 or 2000 customers, every order gets fulfilled by the dropshipper, and you still only need a computer or a smartphone.
The operational scope is much smaller with Amazon FBA. You only have to source, ship to the warehouse, and market the product.
But the distinct operational difference from dropshipping is you have to pay for the orders from the supplier beforehand. The products won't get to Amazon's warehouse otherwise.
It is also far more scalable. If your dropshipping business is successful enough, you might need one or two extra hands. But regardless of the customer base, Amazon handles it all.
As you can see, there are only a few differences between both models. Here's how those differences affect the pros and cons of FBA vs dropshipping.
Pros and Cons of Dropshipping vs FBA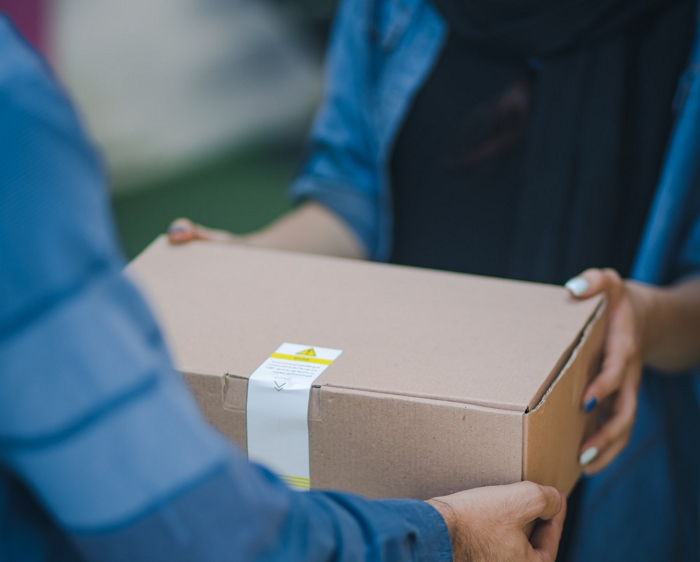 Source: Unsplash
Both models are efficient ways of running an eCommerce business, but nothing is perfect. Therefore, when it comes to the dropshipping vs FBA debate, the pros and cons of each one help you see which one suits you best.
Let's take a closer look.
Advantages of Dropshipping
These are the pros of dropshipping against Amazon FBA you should know.
Lesser Investment
You don't need a lot of capital to start a dropshipping business. Launching a website costs little to nothing, and listing on a marketplace is free. Also, you don't have to buy inventory, except for samples you could use for marketing purposes.
Plus, there is no need for physical storage. Everything you need to run the business, from sourcing to processing refunds, can be done from your phone or laptop.
Low risk
A huge part of traditional retail is inventory risk, from storing the products to the possibility of discarding if you don't find customers. There is no such risk with dropshipping.
The only expense is to start and launch your online store. If you can't find customers for the product, you can move on to another or walk away.
Flexible Product Line
With dropshipping, you will never be stuck with one product, and at any given time, you can sell as many products as you want.
If you were buying or making your own inventory, there is a cap on the number of products you can buy in large quantities.
You can launch your store on day one and sell 5-10 different products, which will undoubtedly help your revenue. And if a particular product stops selling, you can pivot to something else without worrying about losing money on inventory.
Location independent
This is my favorite benefit of dropshipping. It doesn't matter how big the business is. Whether you sell ten units or 5000 units a month, you can run it from anywhere.
All it requires is a place with an internet and a way to access it to market your brand and keep in touch with your suppliers and customers.
Time saving
Imagine the amount of time it would require to pack and ship every order if you had your own inventory. Dropshipping eliminates that. That's what makes it a perfect side hustle.
You can start and grow a dropshipping business while maintaining your day job.
Advantages of FBA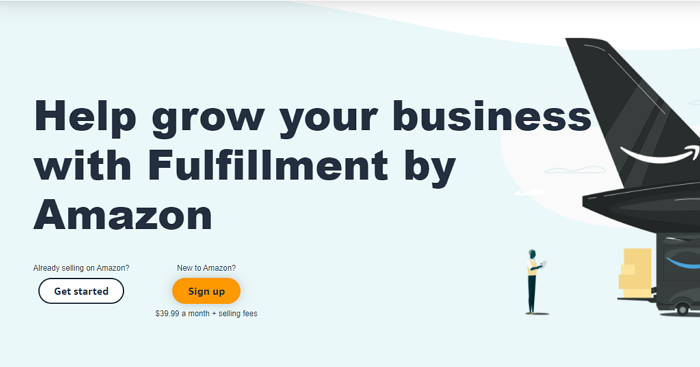 That covers the pros of dropshipping you should know. Here are the pros of FBA as an eCommerce business model.
Leverage Amazon's Goodwill
Trust is a major factor in online business, and Amazon has plenty of it. It already attracts hundreds of millions of customers because they know their order will be delivered.
This level of goodwill takes time to build, but FBA gives it to you instantly and allows you to scale as quickly as possible.
Large customer base
There are over 310 million active customer accounts on Amazon, and 90% of those are Prime members who spend an average of $1300 a year. The rest spend $700 on average.
You get access to all of these people with FBA. There is no need to spend time cultivating your own at all.
Also Read: Best Chrome Extensions For Amazon FBA
Good for specialization
Because Amazon handles everything aside from sourcing and marketing the product, you can focus on mastering other sides of the online retail business.
You can learn how to promote products to internet users using specialized social media marketing, SEO, and content marketing skills.
Or you can learn product sourcing. Learn how to find the right suppliers, manage business relationships, and track product trends.
These skills won't only help you grow your FBA business, but you can also sell to other entrepreneurs.
Better profits
As I said earlier, people positively think of Amazon, which translates to better pricing. You can charge at a higher price than you might be able to on your website.
Even if you charge the same thing on both platforms, the implicit trust in Amazon means the revenue is more likely to be higher.
Excellent customer management
Customer service is an integral part of running any business, especially an online retail business, and Amazon has perfected it.
FBA enables you to key into that seamlessly. Amazon will take care of everything from quality packaging to fast shipping and handling returns. In exchange, you collect and maintain a large pool of loyal customers.
Disadvantages of Dropshipping
Dropshipping is great, but it is not perfect. Here are some cons of dropshipping to compare with those of Amazon FBA.
Smaller profit margin
You might need a lot of money to start dropshipping, but there isn't a lot of room to make high returns either. Your margins are small because there is always someone else selling at a lower price.
If you sell your mug for $7, the customer will search for other retailers selling for $5. You have to stay close to the cost price at all times.
Customer service challenges
The extent to which you can assist customers depends on the depth of information provided by the supplier. Whatever they share, you also can't tell what is accurate or not.
Highly competitive
The low barrier of entry and flexibility of dropshipping means there are many dropshippers selling the same products.
You are constantly competing for customer traffic and price, which can be exhausting.
No room for promotional deals
You should be able to reward or attract customers with promotional deals, but dropshipping's small margins make that practically impossible. The best you can hope for is to bundle different products for higher sales.
Disadvantages of FBA
Here are the cons of Amazon FBA to consider before you make a final decision.
Fees are payable on every sale
Sure, you are getting a lot of value for your money, but FBA fees can quickly add up and eat into your profits.
There are inventory storage fees, long-term storage fees, fulfillment fees, unplanned services fees, removal order fees, and returns processing fees.
Though not all of them are applicable on every sale, it is a lot to keep track of.
Requires large startup capital
Unless you have the capital, you cannot start an FBA business. You need to secure a large number of products, and you also need to pay a fixed amount to Amazon to use the service.
Customers belong to Amazon
Amazon holds the records of your entire clientele, meaning you cannot extract customer insights or even collect customer details like an email list.
Therefore, with FBA, it is much harder, if not downright impossible, to upsell the same set of customers or understand your customer base.
Single point of failure
FBA relies entirely on Amazon, putting your business at risk of their business decisions. It is over if Amazon decides to suspend your account or remove your listings.
For this reason alone, it is better to consider multi-channel selling.
Dropshipping vs FBA – Which is right for you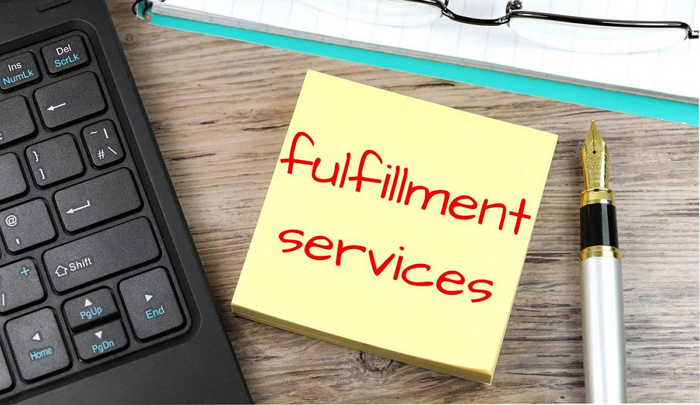 Source: Thedigitalmkt
As you've seen, there are distinct advantages and disadvantages to each model. Neither is an easy path to riches, but both lead there.
If you have limited capital, dropshipping is a better option. It is a low-risk business model with plenty of platforms to promote the products.
So, if you are not much of a risk-taker and want to experience the world of eCommerce, dropshipping is right for you.
But if you have the capital and are more open to risk, Amazon FBA might be a better fit.
It is also a good model if you already run an eCommerce business and wish to expand. All you have to do is focus on marketing the business.
Conclusion
In the dropshipping vs FBA debate, the differences, advantages, and disadvantages come down to the story you wish to tell.
Do you want to build a brand from the ground up with a loyal customer base, even if it means selling someone else's inventory with less profit?
Or would you rather invest your money in a stock that may or may not sell, with a chance to make decent profits with the right product?
Your answer will help you choose between FBA vs dropshipping. Remember, you won't have complete control over every aspect of the business, so choose your cons wisely.

Author: Sam Zaman
Sam loves to write on technology & related stuff. Ecommerce, mobile and internet marketing equally drive her interest. Likes gardening and experimenting with new recipes. An avid reader and absolutely mad @bout donuts :)