Editor's note: Squarespace is a wonderful platform for building beautiful websites, but despite all this, people want alternatives. Thankfully, the market is full of Squarespace like platforms that help you create amazing websites in no time. Read this post to find out the best alternatives to Squarespace. And if it happens to be Wordpress in the end, you can connect with EbizON, one of the best Wordpress migration services around.
Squarespace has been one of the most design-oriented website builders, that offers a simple and non-technical user interface. People love making websites like Squarespace.
Best Squarespace sites provide several beautiful and elegant templates, along with exceptional blogging capabilities. It has a powerful and flexible styling editor too.
It also offers 24×7 customer support and all the plans are ad-free.
Having said that, Squarespace has its drawbacks too.
For instance – it isn't suitable for larger websites due to its one sub-navigation level, neither does it provide any good way to create multilingual websites.
It has no preview mode and it integrates with only one payment processor.
This leads us to look for other options for building websites, online stores or portfolios.  There are many sites like Squarespace today. Here we look at the best Squarespace alternatives in this piece. Read on –
Best Squarespace Alternatives
Following is a list of 10 best Squarespace alternatives for your consideration.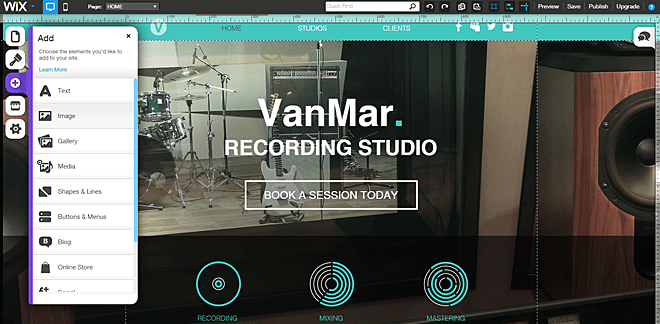 Get Started For FREE with Wix
Wix is one of the most popular and easiest-to-use website-builders, that has already built over 60 million websites. It is one of the great alternatives to Squarespace.
It offers beautiful templates in over seventy categories such as – e-commerce, business and services, wedding, fitness, music and entertainment, hotels and restaurants, photography, personal and much more. Click to see all the beautiful Wix templates here.
Explore : Best Ecommerce Store Templates Using Wix
Apart with hundreds of themes and templates, it is feature-rich, hosting options, drag and drop layout, that allows you to create neat, beautiful and professional looking websites.
The floating toolbar makes in-vitro editing easy and intuitive, and it has the biggest third-party repository of widgets – amongst its competitors.
Unlike Squarespace, Wix supports Paypal and Adsense, and doesn't take a transaction fee out of your sales.
Wix is a great alternative to Squarespace.
Wix Cost:
Wix is free but its Premium plans for website building starts at $4.50/month. Business or Ecommerce plans start from $17/month.
==> Click here to get special Wix discount <==
Our Pick
Wix - Free Website Builder
Whether you want to create your online presence, open a store, start a blog, Wix makes it all easier. Design and build high-quality websites using Wix. What's more, Wix lets you do it for free.

We earn a commission when you click this link and subscribe.
Related : Wix Vs Squarespace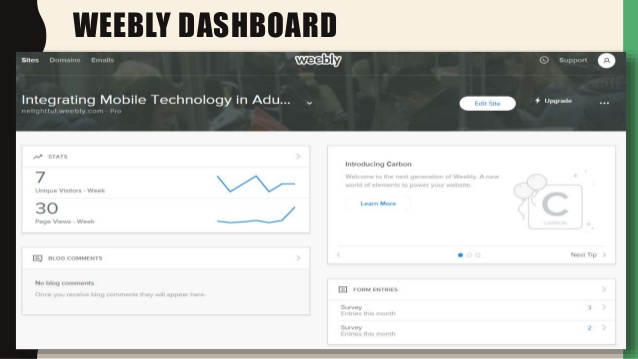 Weebly is well-known for its user-friendly interface and drag and drop features for easily adding text, images or forms to build your websites like squarespace.
It has several stylish and modern customizable themes that can be changed quickly with one click, and all the content of the previous theme gets transferred to the new one. You can also lock specific pages or the entire website with a password.
It also provides a highly customizable blogging engine, and has an intuitive approach to mobile responsiveness through its mobile editor tool.
Unlike Squarespace, Weebly allows you to pre-edit your Page with 'Page Layouts' and create a zip file of the entire website incase you want to change your hosting platform.
If you're looking for some serious alternatives to squarespace, Weebly is right up there.
Weebly pricing:
Website building – Free to $25/month when paid annually.
Online stores – $12 to $38/month when paid annually.
Free Website Builder
Weebly - Free Website Builder
Build a free website that grows with your business. Get discovered in style. Start today with powerful free website builder.

We earn a commission when you click this link and subscribe.
Related : Weebly Vs Wordpress
Get Started with Free Trial of Shopify
Shopify is undoubtedly the most elegant platform for building an ecommerce store.
It offers an exclusive range of customizable – free and premium templates, that can help you create a unique look for your brand.
It also provides seamless integrations with numerous third party apps, that can extend the functionality of your store significantly in terms of inventory management, marketing, customer service, social media, dropshipping and more.
Unlike Squarespace, Shopify offers the 'point of sale' technology, SEO, advanced reporting features and a wider range of payment gateways.
Cost : $9 to $299
==> Click here to get started with Shopify for free <==
Related : Shopify Vs Squarespace
Our Pick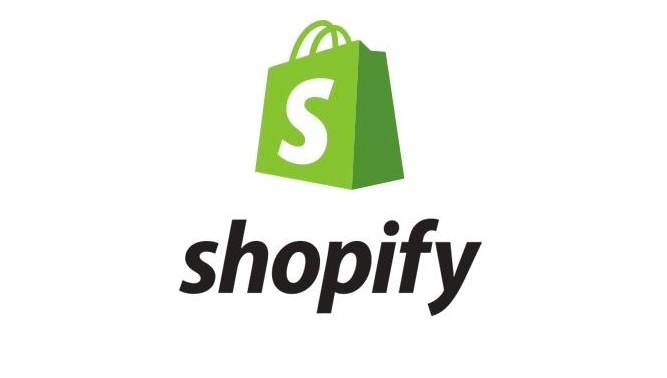 We earn a commission when you click this link and make a purchase.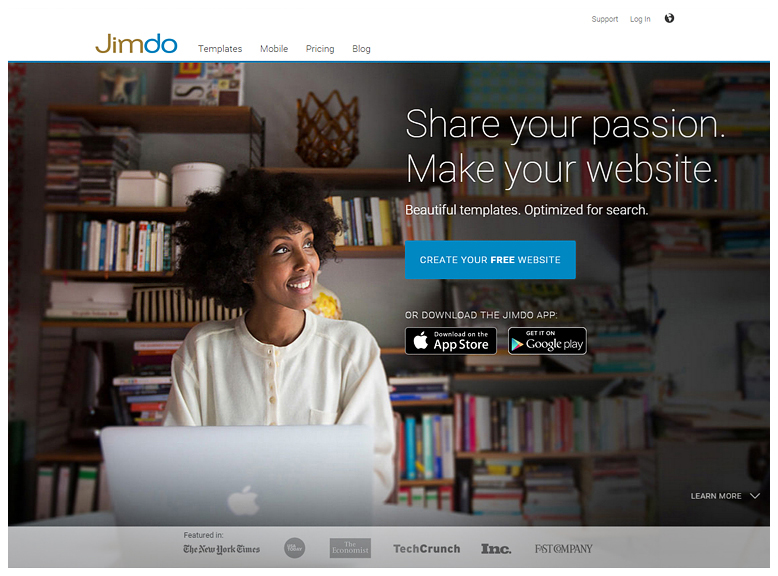 A site like Squarespace can be built easily with Jimdo. It supports more than 9 different languages across the world, making it one of the most globally acclaimed website builders.
It has a WYSIWYG editor that enables you to see how your website is shaping up, before publishing.
It provides HD video integrations with the ability to change the resolution of videos to match the slower connections.
The built-in blogging tool expedites the customization of the blog-section and ensures a seamless experience with your site.
Unlike Squarespace, Jimdo is uncomplicated, more economical and supported worldwide.
Jimdo's popularity is somewhat similar to Squarespace.
Cost : Free to $39/ mo
Interesting Comparison : Wix Vs Wordpress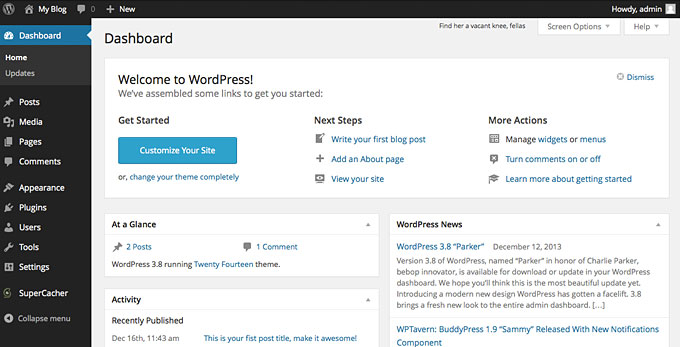 Wordpress is one of the most popular content management system and an open-source platform in the entire world.
It is fairly intuitive and easy to use, and offers a whole range of free templates and plugins that can be used to set up beautiful websites for both e commerce and portfolios, within just a few hours.
It is also known for its huge community support, with an abundance of resources and tutorials for learning purposes. Unlike Squarespace, Wordpress is a lot more flexible and offers more design and feature options to the beginners.
So if you are looking for a robust platform or had it enough with Squarespace, Wordpress is the goto CMS. Migrating from Squarespace to Wordpress hasn't been easier in the past than it currently is.
People using Wordpress don't explore other options. Even the best Squarespace sites sometimes struggle to compete with Wordpress, that's how easy Wordpress is.
Cost : Free to $40/ mo
Related : Weebly Vs Wordpress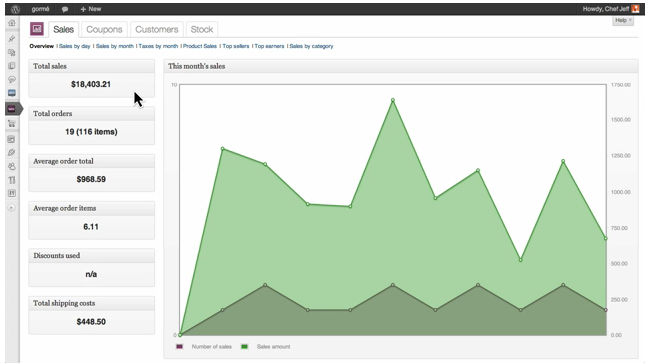 Woocommerce is a powerful ecommerce toolkit, suitable for all kind of businesses who want to build their e-stores either from scratch, or by transforming any existing wordpress website.
The plugin is open sourced, has an intuitive interface and includes a robust set of tools and features.
The extendability of woocommerce makes it easy for developers to craft customized integrations with almost any service provider.
Explore : Best Woocommerce Themes
It offers complete support, and even has an active user-community of experts and business owners, to help you get started quickly.
Unlike Squarespace, Woocommerce offers more 'free' extensions, customization opportunities, and payments gateways.
Cost : Varies
==> Click here to get special Wix discount <==
Comparison Post : Woocommerce Vs Samcart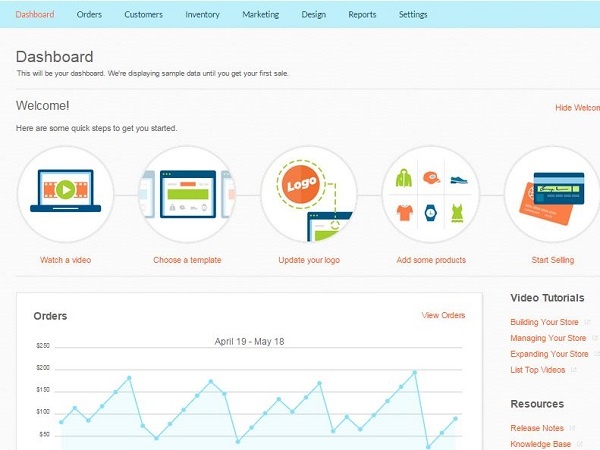 A site like Squarespace isn't difficult to create. You can try Volusion. It is a 'software as a solution'(SAAS) service for creating full-featured webstores. It has typically been developed to grow with the business.
It has both free and premium, fully mobile responsive themes to make your site look impressive on tablets and smartphones as well.
Related : Elements of Mobile Friendly Ecommerce
The built-in template editor can be used to edit both HTML and CSS stylesheets. It has all the features of a popular shopping cart, and integrates with over 30 payment gateways.
Unlike Squarespace, Volusion is more powerful and scalable, but cannot be setup for blogs.
You might want to try it to know if it is better than Squarespace.
Cost : $29 to $299/mo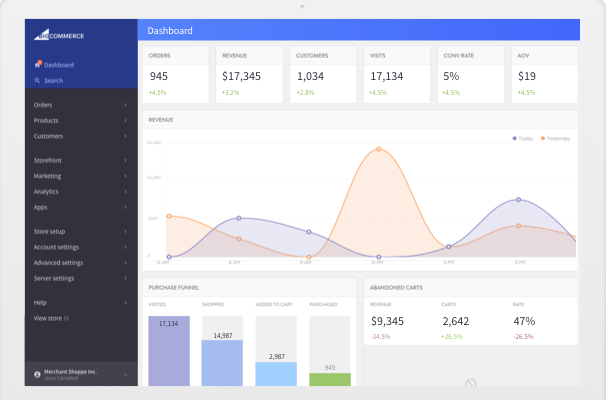 Bigcommerce is a web hosted ecommerce platform for creating fully functional online stores, that can sell both physical or digital goods.
It is straightforward with a strong back-end support, and has rich features for managing the e-stores and shopping carts with ease.
It offers product review functionality, SEO options, abandoned cart tools and a built-in tool for selling across multiple social media channels. It also offers various integrations with several e-newsletter and email services, payment gateways and Alibaba.com.
Unlike Squarespace, Bigcommerce provides more flexibility in controlling the HTML and CSS codes of templates or editing the HTML of your blog posts directly. It easily makes to the best Squarespace competitors list.
Cost : $29.95/ mo to $299.95/ mo
Interesting Read : Woocommerce Vs Shopify Vs Bigcommerce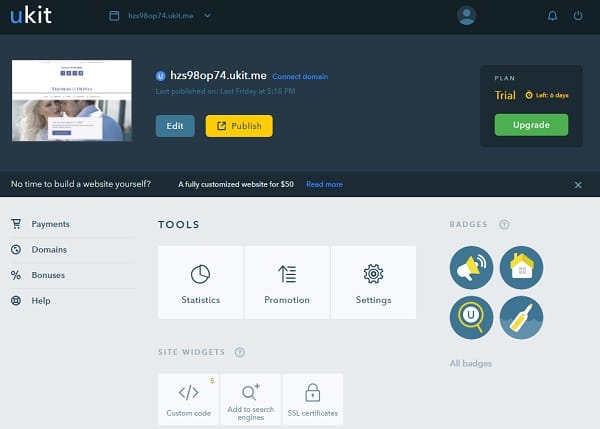 uKit is an intuitive, modern and budget friendly website building solution for all businesses. Some are of the opinion that it is similar to Squarespace if not better than Squarespace.
It is web-hosted and offers a vast collection of 250+ responsive templates catering to all business types.
The sleek drag-and-drop editor is equipped with various web design elements and widgets for easy template customizations.
It has a strong blogging tool with a number of tailored features, that provide a clean blogging experience.
Unlike Squarespace, uKit provides an integration with Ecwid, allowing users to expand and sell on a global scale.
All in all, uKit is a decent alternative to Squarespace.
Cost : $5/ mo to $15 /mo
10. 3Dcart (now Shift4shop)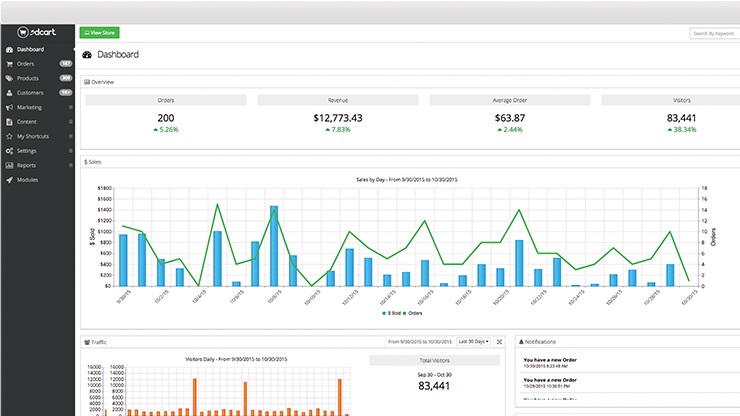 If you're searching for sites like Square space, 3Dcart can be an option. It is also an excellent fully-hosted selling solution with loads of features for all small and large businesses. It is one of the leading Squarespace competitors.
It uses the SaaS technology and offers over 50 free themes that are mobile responsive.
The theme editors can be used to customize your own design, while the drag and drop editors can be used to adjust the widgets without touching the codes.
The 3Dcart app store offers several add-ons for order management, shipping, security, social media, dropshipping etc. The pricing structure is based on bandwidth usage and the number of visitors a store hosts.
Unlike Squarespace, 3Dcart has an app store and integrates with over 100 payments gateways.
Cost : $19/ mo to $229/ mo
Sites like Wix are hard to compete with. Wix is the best alternative to Squarespace that I would recommend. Click here to get special Wix discount.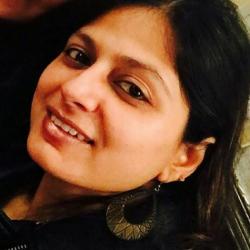 Author: Divya Dube
Divya Dube is an e-commerce subject writer at
Mofluid
. She loves to research and is an avid reader of technology, psychology and fiction. She is also a gadget freak, a traveller, loves chocolates & music and has an immense passion for writing.