Editor's note: No point having a great Shopify store if it doesn't get traffic. Building traffic is a constant struggle for store owners. If you are one of them too, follow these tips. They are tried and tested. When implemented the right way, they help boost your traffic and sales. Simultaneously, you should also consider taking professional Shopify SEO services. The fact that SEO takes time and effort, it's best to leave it to experts to handle.
Are you a Shopify merchant or do you own an online business? Are you finding it challenging to generate traffic to your store or even make sales?
Thriving in the world of eCommerce isn't always easy unless you understand how website traffic and trends work.
Some people might even call it the lifeblood of your Shopify store since the fewer visitors you have, the fewer sales you make.
It won't matter how impressive your products are if no one sees them.
Everyone wants to attract as many visitors to their sites as possible. But to turn these visits into sales, you'll need to better understand how certain things work.
You'll need to see how highly targeted store traffic could solve most, if not all, of your revenue pains.
We share these seven valuable tips on how to drive traffic to your Shopify store to make more sales.
Let's take a look at them.
Related: Best Free Shopify Apps To Boost Sales
1. Google Ads And Ad Exchange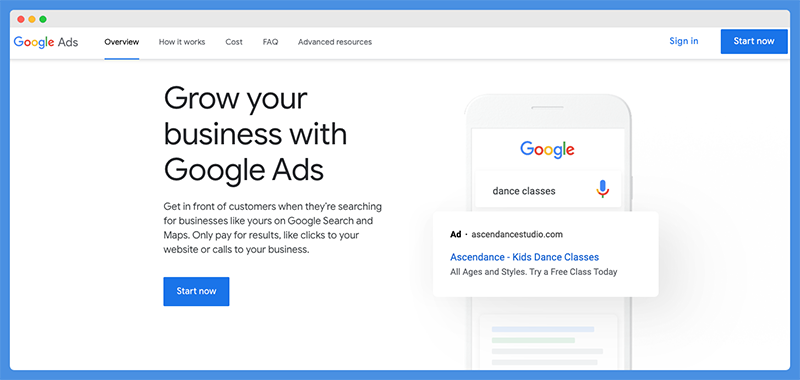 Using Google Ads involves bidding on specific keywords for clickable ads to appear in Google's search engine results. Ad Exchange is the real-time marketplace where you can buy and sell ads.
In Google Ads, the average click-through rate (CTR) across most industries is 0.46 percent on the display network and 3.17 percent for the search network.
This form of digital advertising gets your store in front of leads and your brand to more potential buyers.
These days, lots of successful Shopify merchants are employing the strategies of Google Ads marketing, and it's proved effective so far.
It's a great way to drive traffic to Shopify store and convert leads to buyers.
Two Strategies That Work
While there are several strategies to consider when using Google ads, there are two that stand out the most.
Targeting long-tail keywords with low CPC
Google product listing ads
1. Target Long-Tail Keywords with Low Cost Per Click (CPC)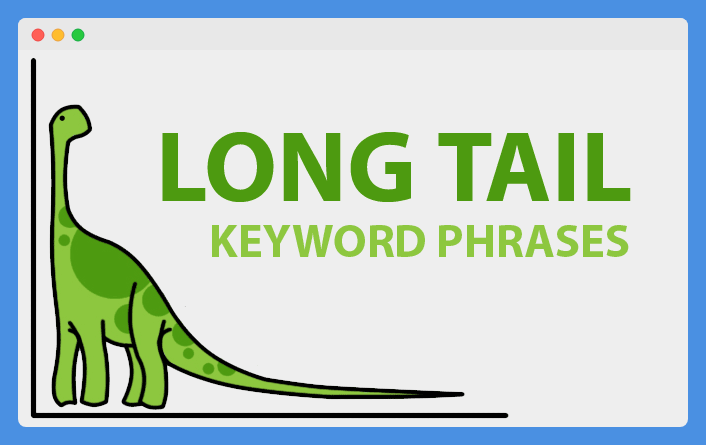 A marketer, Marco Rodriguez, came up with this strategy of targeting long-tail keywords on Google Search for advertising.
His idea is that a bunch of low long-tail keywords can provide the same search volume amount as high volume keywords.
And this makes using this strategy cost-effective for your business since they spend less and generate the same traffic volume.
While selecting your keywords, make sure you add them as a phrase match to ensure they remain relevant.
The aim here is to build enough volume using the low-cost long-tail keywords to create a great campaign.
2. Google Product Listing Ads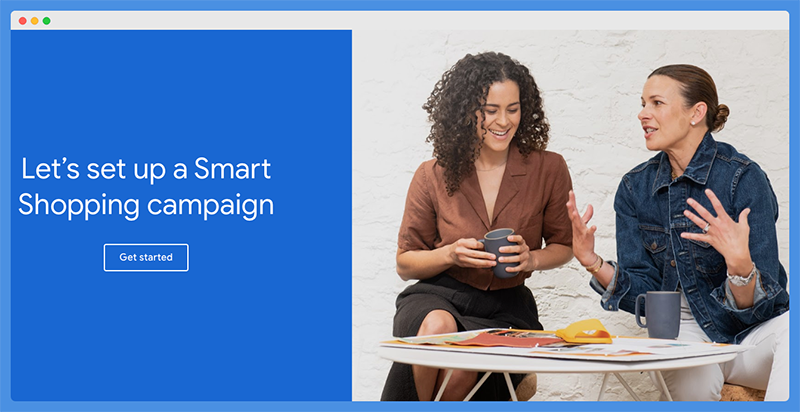 Google Product Listing Ads are those product shots we see on the search engine results whenever we search for something.
Take, for instance, you design graphic hoodies, and someone searches for it on Google. If it's one of the keywords you use, your store pops up as one of the displayed results.
Explore: Best Paid Shopify Apps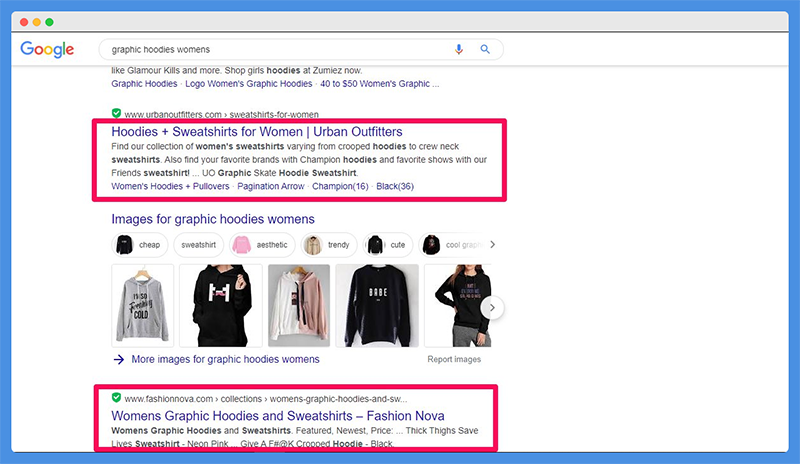 This method is one of the most effective ways for Shopify newbies to start getting traffic and making sales.
This form of advertising converts leads incredibly well since anyone that clicks already wants to buy your product.
Shopify Apps for Google Ads and Ad Exchange
Growing your Shopify traffic from multiple sources is entirely possible. There are tons of apps for that sole purpose.
Now, if you're using Google Ads and Ad Exchange, Instant Traffic is the one for you. It's one of Eggflow's Shopify apps.
One of its unique features is that Instant Traffic allows you to target traffic based on users' devices and locations.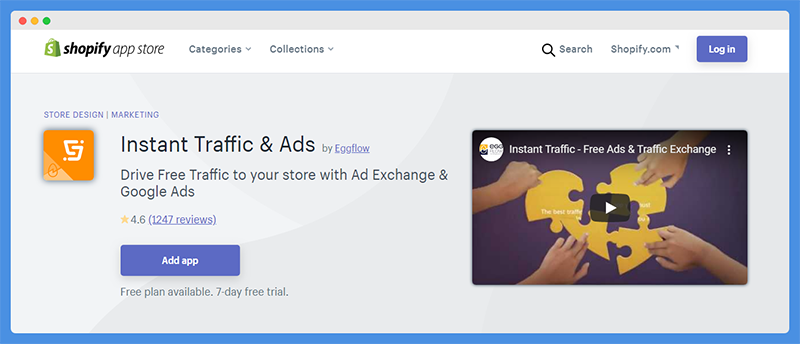 The app even allows you to display your product on other merchant's stores for maximum exposure.
And you don't need to pay extra fees for generating traffic. You only need to get the app running on your site.
2. Facebook Remarketing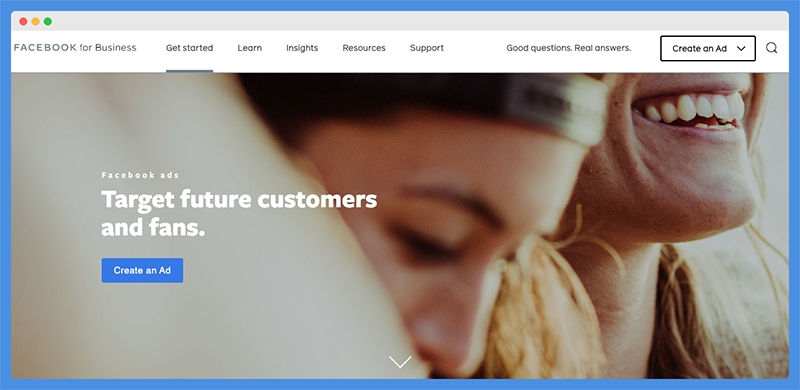 According to Listrak, the average cart abandonment rate is around 78 percent. Facebook remarketing helps in solving this problem.
Another stat shows the rating to be up to 81.4 percent. However, judging across 41 studies, the average rate is 69.57 percent.
On an average day, most people spend nearly an hour on Facebook, increasing the chances of people seeing your ads.
Remarketing involves targeting your ads at people who have previously interacted with your brand or website.
The Facebook tracking pixel allows you to identify users that bounced and remarket your ads based on their behaviors.
Explore: Best Newsletter Apps For Shopify
Facebook Remarketing Ideas for Shopify Traffic and Sales
Here are two ideas to consider when adopting the Facebook remarketing strategy,
Combining Facebook Retargeting with Google Product Search Ads
Using Facebook Ads and Remarketing
1. Use Facebook Retargeting with Google Product Search Ads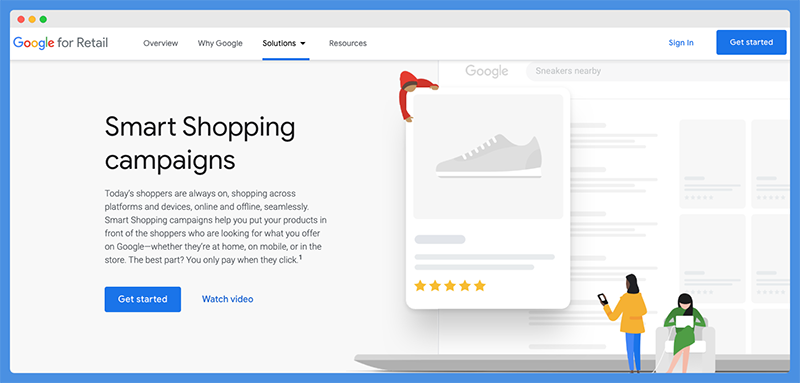 You'll need to install Facebook pixels to capture critical data while running Google Shopping Ads to your Shopify store.
So, while you're making sales, the pixel goes on to gather crucial data on all targeted traffic.
This tactic allows you to combine the forces of two useful strategies.
You could think of the Facebook Pixel as a tracking code (cookies) of sorts that monitor users' traffic behavior.
2. Facebook Ads and Remarketing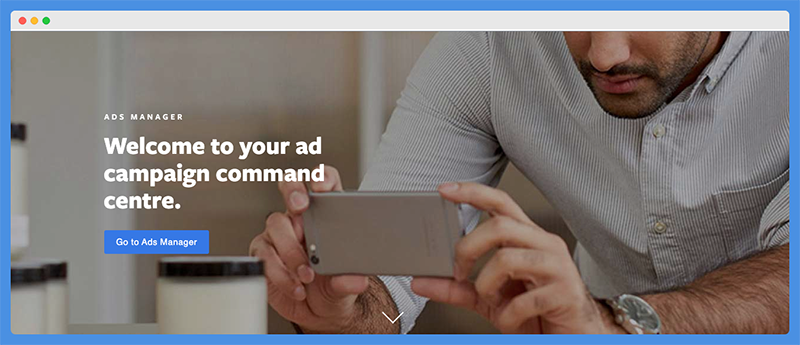 While setting up your remarketing campaign and Facebook ads, you'll want to target users that visited your site or interacted with your brand in the past but didn't take action.
Your retargeted ads should give you another opportunity to convince them to buy your product.
Also, come up with a different ad to persuade the ones that abandoned their carts to complete the buying process.
In certain instances, offering a coupon or promo tends to do the trick of convincing them.
The last stage of remarketing involves creating a lookalike audience based on previous buyers.
You're aiming at targeting individuals who share certain similarities and behaviors as your customers. This strategy is excellent for increasing your site's traffic and boosting sales.
Shopify Apps for Facebook Remarketing
Remarketing your brand to your customers doesn't need to be stressful. There are apps to automate the process.
Take Tobi, for instance. It delivers retargeted messages to your audience through the sites they already use.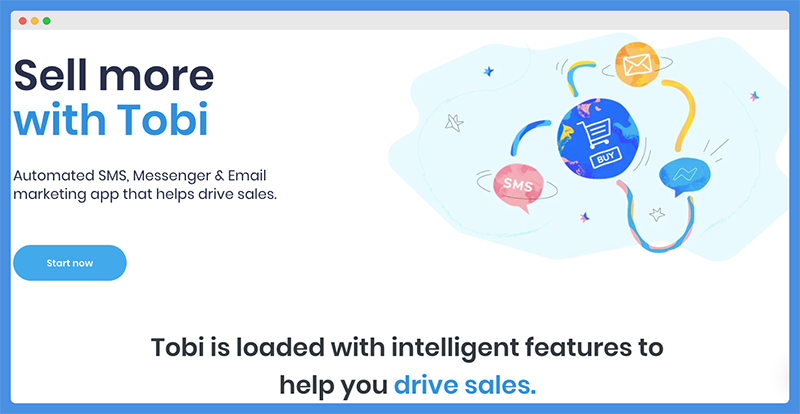 Tobi focuses on three major functions;
Recovering abandoned carts
Customizing Facebook Messenger menu
Remarketing through SMS and Facebook Messenger
The tool makes it easy for users to recover the store's abandoned carts using the Messenger and automated SMS features.
Not only do your customers complete their purchase, but you also get them to buy more items.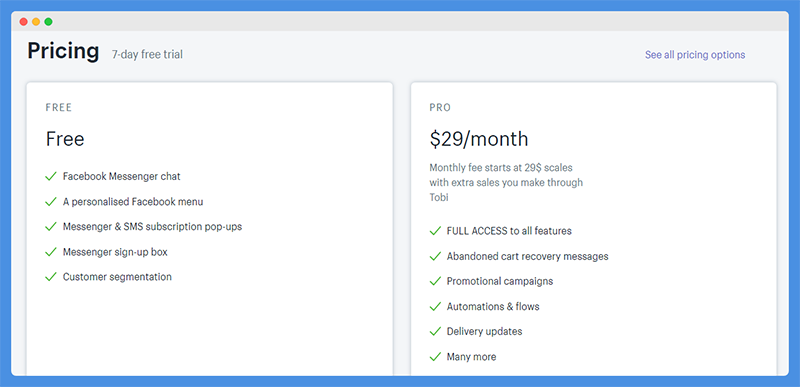 3. Instagram And Influencer Marketing
The multi-billion-dollar industry, known as Instagram Influencer Marketing, seems to have taken the world by storm.
Lots of users have begun making a living from collaborative marketing campaigns and paid posts.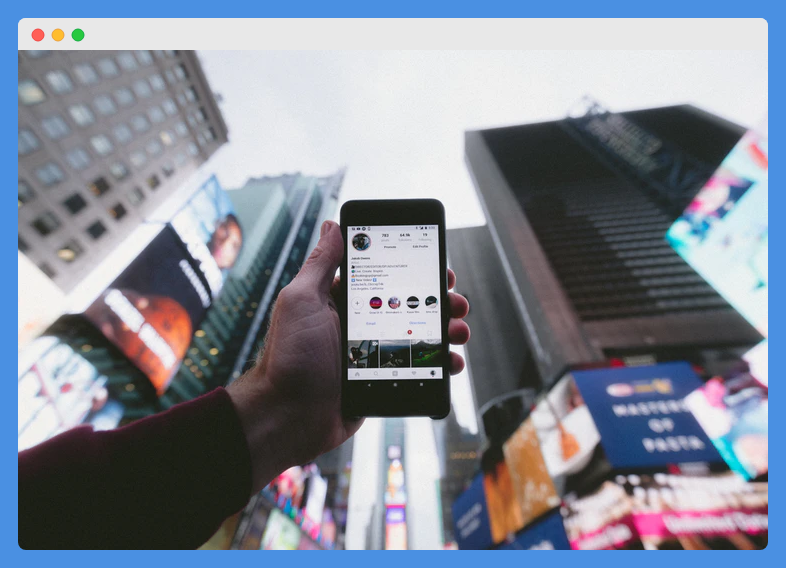 Instagram Influencers are individuals who have cultivated a large following/engagement level on the platform.
Their followers idolize them, and as a result, value their opinions. Which means they have the power to endorse businesses and brands.
The 'influencer pool' is diverse and vast, making it easy for almost any brand to utilize the strategy for their target audiences.
Seventy-two percent of Instagram users claim to make purchase-related decisions based on the influencer they follow.
Interesting Post: Best Shopify Stores
Instagram and Influencer Marketing Ideas
There are different approaches to take while using Instagram influencers, but these two yield high results.
Let's check them out.
1. Choose micro-influencers on Instagram
This category of Instagram influencers is "Everyday People," with 10,000 to 50,000 followers. They tend to have a certain level of trustworthiness that even most celebrities can't match.
They usually host giveaways to their followers and reply to most of their comments.
Micro-influencers are more involved with their followers than some celebrity influencers.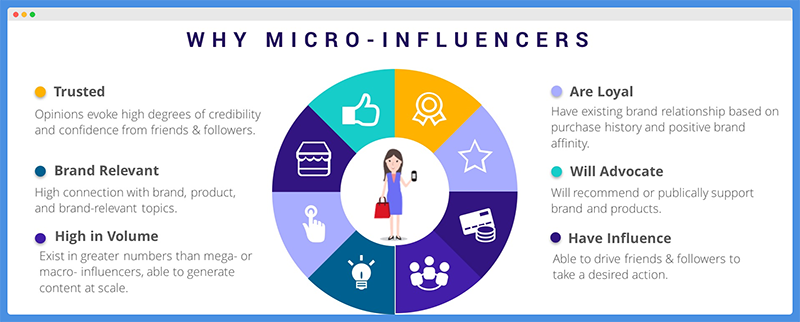 To get these influencers to post about your Shopify store and products, you'll need to invest in a long-term relationship with them.
You'll also need to work with the ones that compliment your brand.
If you sell sporting goods or gym equipment, you'll need a sportsperson to advertise your products correctly.
2. Use the influencers to generate more traffic to your store
With the right Instagram influencer, one mention of your Shopify store to their followers would increase your traffic exponentially.
You'll still need to do a background check on them before investing in anything.
The wrong person could end up doing more harm to your business if care isn't taken.
For some influencers, all it takes for them to advertise your product is sending them free samples, while others require more.
Take the time to figure out the right individual to choose before committing to anything.
Shopify Apps for Influencer Traffic
There are two great apps to consider for page and paid promotions:
While Sixads provides Shopify sellers with a free traffic exchange, Outfy boosts traffic with smart social media management skills.
To utilize the free Traffic from Sixads, you'll need to accept other partners displaying ads on your site.
However, the paid version allows you to get traffic without other sites displaying their advertisements on your store.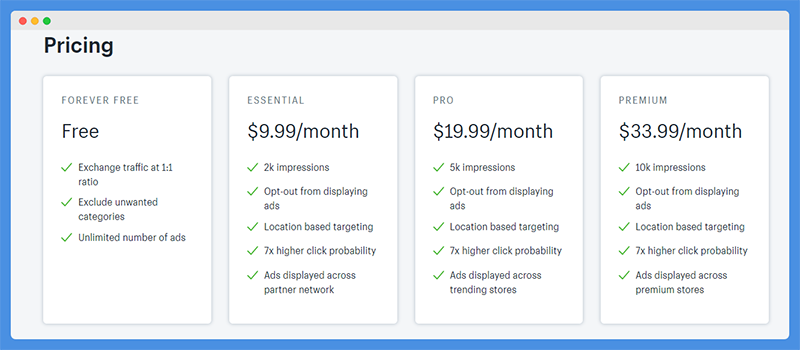 Outfy promotes your brand across more than twelve social media platforms, reaching thousands of people in the process. You can get it for free since Outfy doesn't have monthly payment options.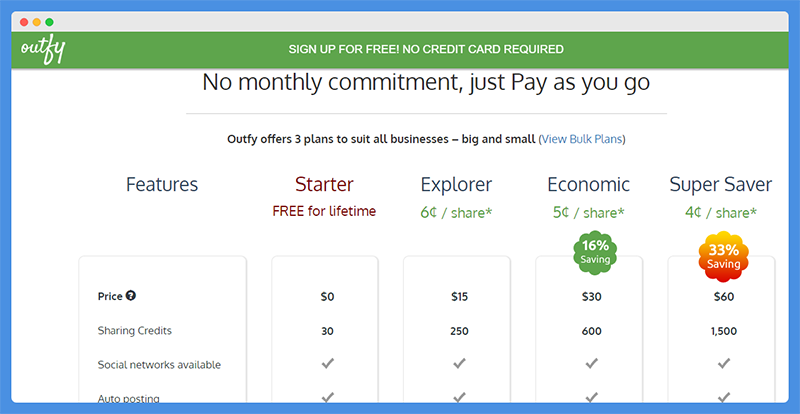 4. Video Traffic
Videos, when done correctly, can add more depth to your brand's marketing strategies. Most people tend to respond better to video ads than written ones. Video ads tend to capture or explain things about your product a lot better than texts do.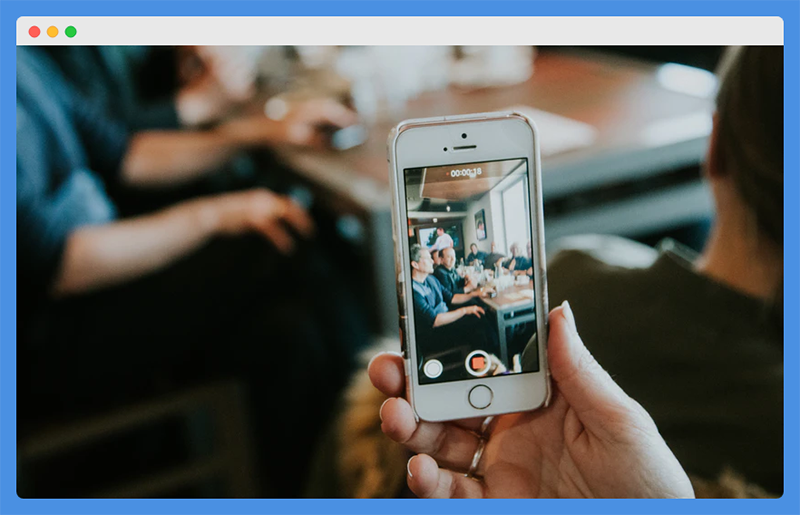 According to MultiVisionDigital, most people are 64 percent more likely to buy a product after watching its ad online.
YouTube has the majority market share of over 55 percent of all other video-sharing websites (like Metacafe or Vimeo). It has way more users too, which makes it an excellent source for generating video traffic. YouTube videos are relatively easy to share and quite user-friendly.
Check Out: Best Shopify Dropshipping Apps
Video Ideas for Shopify
The options to choose from for video ideas are quite large.
There are also different factors to consider too. Let's look at the four important ones that would help boost your store's traffic and sales.
Creating short videos
Branding your YouTube Channel
Producing quality content
Creating content often
1. Creating Short Videos
A recent analysis conducted on YouTube videos showed that posts under two minutes get almost 50 percent of all the views on the platform.
YouTube provides higher visibility to videos that are viewed to the end over the ones that are abandoned halfway.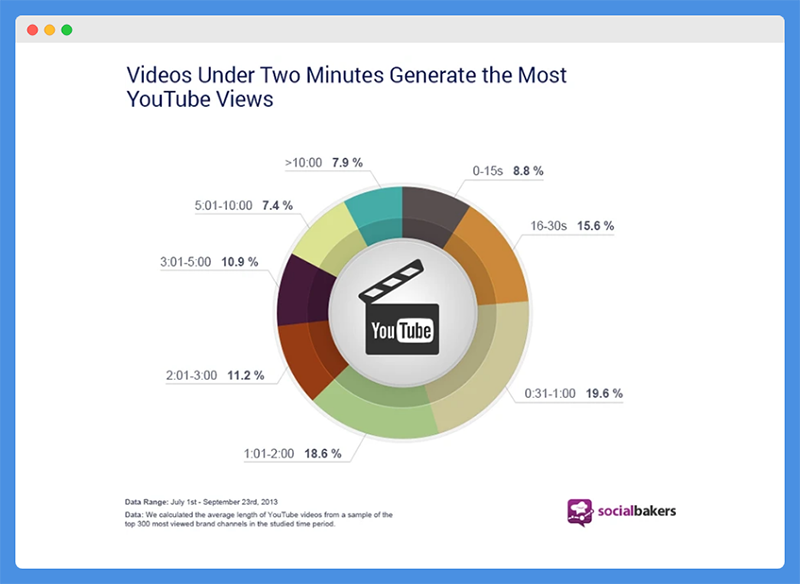 Usually, most humans have low attention spans, so the shorter your video, the higher your chances of conveying your message.
Keep your video ads short and relevant to maximize views.
2. Brand Your YouTube Channel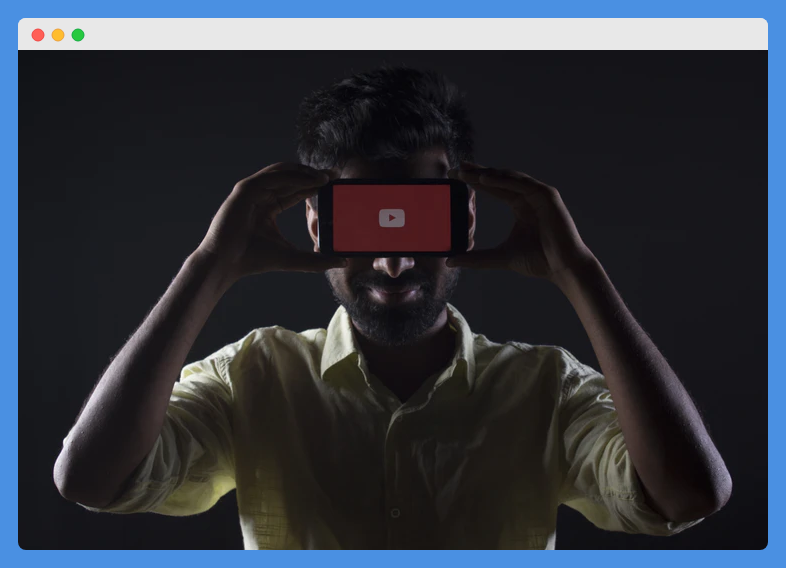 If you don't want your video to be a one-off, it's best to set up a dedicated channel on YouTube.
When you brand your channel, it not only makes your business look professional but also lends a more active online presence.
Create your channel and organize your videos into different series or playlists.
This tactic would make it easy for users to find whatever content they're looking for when necessary.
3. Produce Quality Content
The quality of your videos matters a lot. Everything from the production value to the content script is vital for your brand's success.
It also helps to provide useful tips to different topics or answer every question or concern your viewers have.
Take the time to plan the content of your videos ahead before shooting them.
4. Create Content Often
When it comes to producing YouTube videos, consistency is paramount. No matter how well-designed your channel might be, it won't do any good without content.
You should be committed to your video marketing strategy before embarking on it.
If it's possible, post a video or two at least once every two weeks. You could always hire someone to create content for you if you're too busy to manage it.
Shopify Apps for Video Traffic
These two apps help improve your Shopify video traffic experience
Videofy is a free tool used in making product videos for Shopify merchants. It utilizes footage from your store and automatically creates video posts and ads on social media.
This app is free.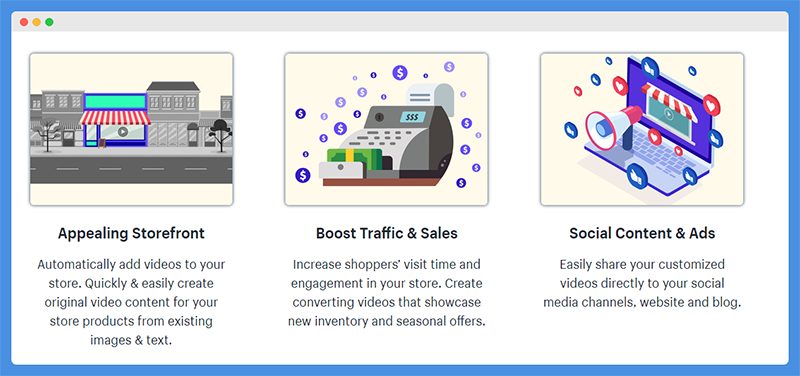 Easy Video is especially useful for Shopify Themes that don't support product videos.
All you need to do is install the app, and you'll be able to add the link to YouTube on your site.
The tool supports a 7-day free trial period for users.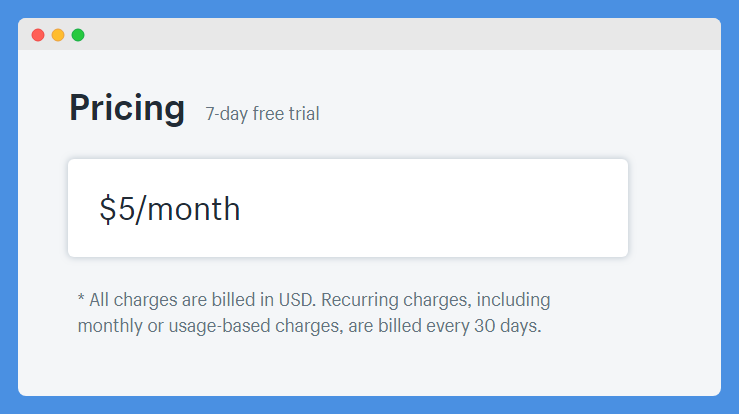 5. Email Marketing Traffic
Email marketing involves sending messages to both current and prospective clients through emails to advertise and build brand loyalty.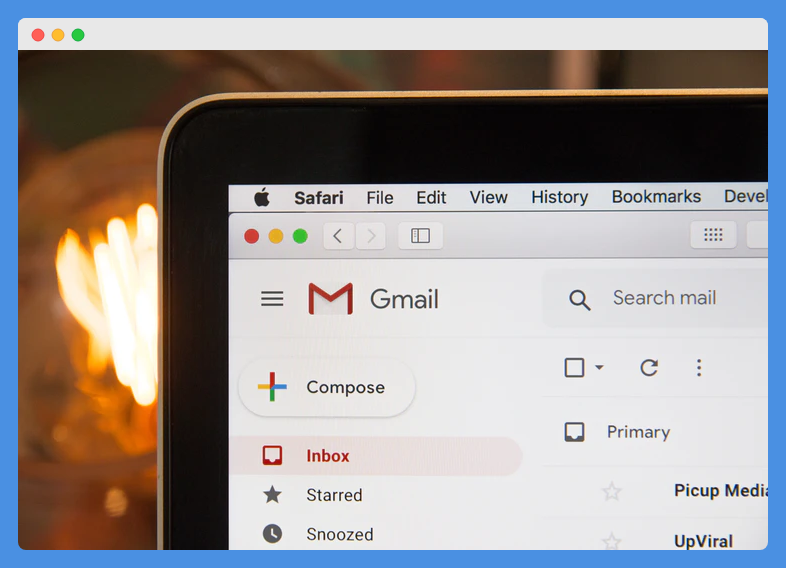 Each day, over 205 billion emails are sent and received by individuals. It's why email marketing is an excellent means of traffic generation.
Unlike website traffic, it's easier to get customers to return to your site by sending them compelling broadcast messages.
Building an email list allows you to retain the traffic you worked hard to cultivate in the first place.
Proven Email Marketing Ideas for Shopify Traffic and Sales
The right email marketing ideas would help you improve your Shopify store's foot traffic. These tactics are two of the most effective ones out there.
Using In-Store Events and Announcements
Running Promotions and Giveaways
Also Read: Best Shopify Pop-up Apps
1. Using In-Store Events and Announcements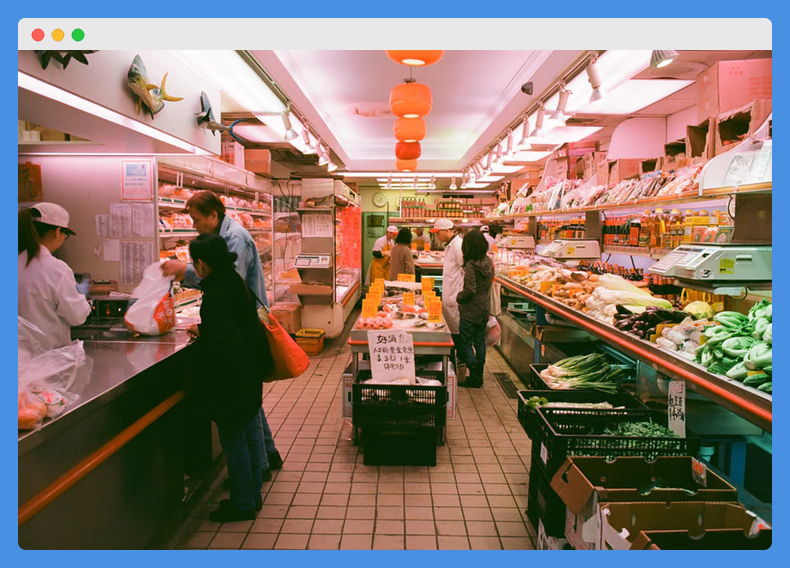 Most experts recommend this strategy for boosting foot traffic to stores. It'll require more than one email to get people to attend any event you host.
The chances of an individual opening your email are doubled when you send a series of emails (5 or more weekly).
Send out your emails weeks ahead of whatever store event you're hosting. It'll help you generate buzz about it among people.
In-store events that generate traffic include:
Meet-and-greets with authors or local celebrities
Book readings
Cooking workshops
Interactive sessions, etc.
It's now up to you to figure out the strategy that works with your brand.
2. Promotions and Giveaways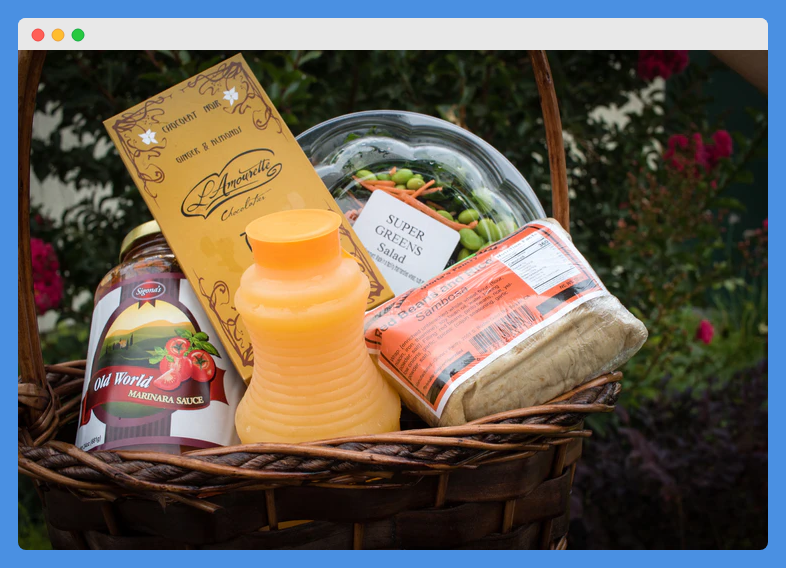 Almost every customer loves freebies and discounts. One of the best ways of driving traffic to your store is by providing coupon codes for customers that shop online.
They could be redeemable in person or when they buy stuff directly from your site.
You could also create the option for them to get more discounts when they refer other customers to your store.
Shopify Apps for Email Marketing Traffic
When it comes to generating email marketing traffic, three apps stand out. They are:
Smartrmail is great for merchants who don't have the time or resources to handle their email marketing effectively.
They help you save time spent in designing emails and boost your engagement and sales rate.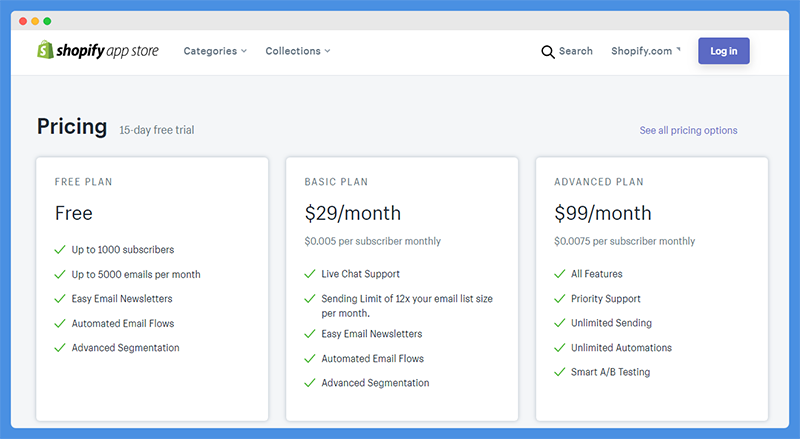 Privy helps you grow and sync your email list while reducing the rate of cart abandonment. It also automates your email marketing.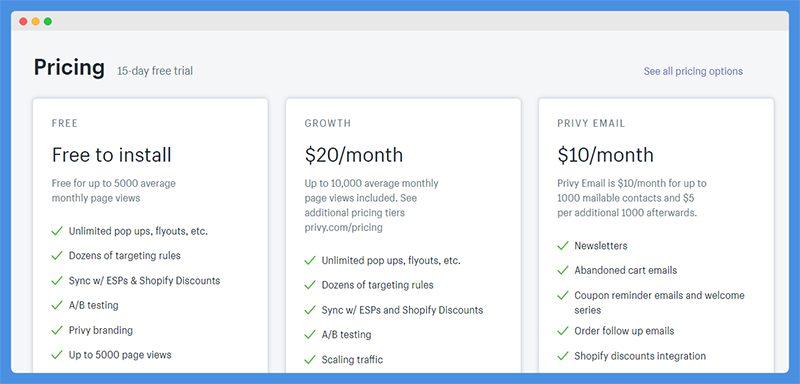 MailChimp Forms make it easier for you to grow your email list and turn it into paying customers. Visitors find your site, view the products, and then subscribe to your newsletter.
It also has the option to offer them discount coupons or freebies while collecting their email addresses.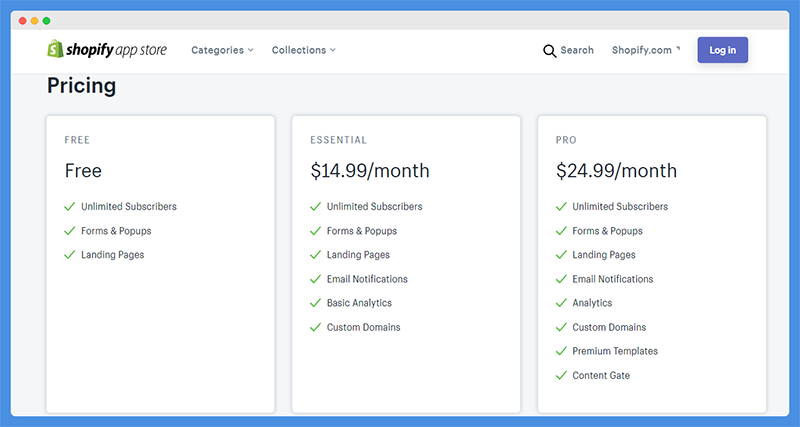 6. Pinterest Traffic
We've already established how great social media like Facebook and Instagram are for digital marketing.
They were one of the first ones on the scene to leverage the platforms to generate more sales for customers.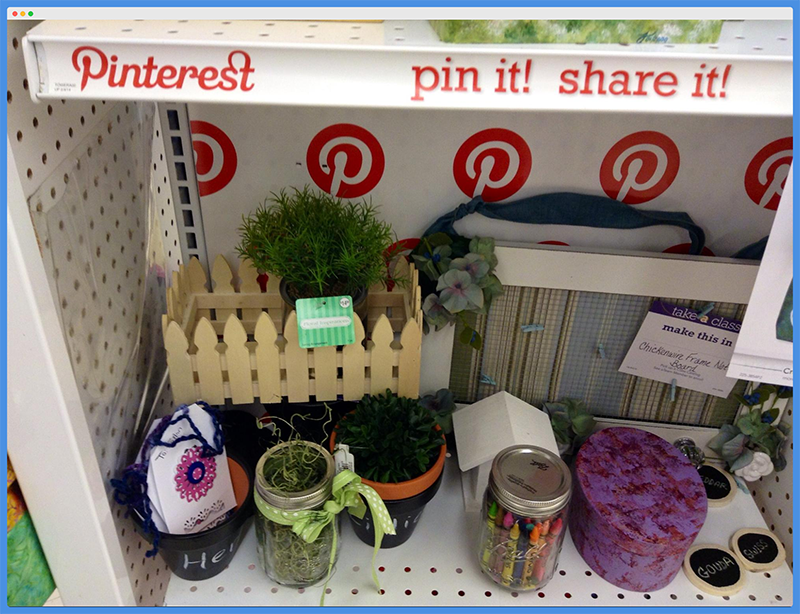 Today we have so many others doing the same.
Pinterest is one of the overlooked sites for boosting traffic. And it's especially great for Shopify users.
The platform currently has over 300 million users and about 250 billion pins.
Pinterest users (Pinners) usually save pins with images, links, and descriptions to different boards for use later.
Other users get to see the pins on their feeds. This method could be an excellent way for you to advertise your business.
Related: Best Shopify Exit Intent Apps
Pinterest Traffic Ideas for Shopify
Pinterest can be a powerhouse for your store since users that stumble upon pinned products tend to purchase them. And most of them tend to be active shoppers.
Here are some ideas to adopt to generate Pinterest traffic for your Shopify Store.
1. Use Pin and Follow in Your Shopify Store
When you start using Pinterest for your Shopify Store, the pin (save) button is displayed on your product pages.
This feature makes it easy for users to pin and share the link to their Pinterest boards.
The button makes it effortless for your customers to engage with you, and you get to see when something from your store is pinned.
The Follow button is also another vital feature as it tells people that you're a pinner on Pinterest. It allows them to check out your profile, encouraging them to follow your page.
2. Run Pinterest Ads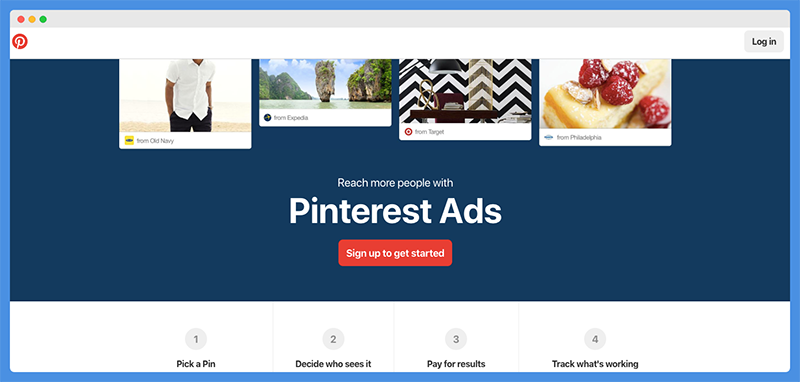 One in two people on Pinterest tends to buy something after viewing promoted pins or ads targeted at them.
Targeted Pinterest Ads help you build awareness for your store, generate traffic, and increase sales.
You'll need to use Pinterest Ads Manager to help you create specific ads for your target audience.
You can select the strategy that works for your brand from their five different campaigns.
The Awareness Campaign: Shows your ads to new people
The Video Awareness Campaign: Uses video pins as impressions
Engagement: Encourages users to engage with your ads
App Install Campaign: Helps increase the number of installs for your store's app
Traffic Generation: Uses PPC Pinterest ads to send people to your Shopify Store
Shopify Apps for Pinterest Traffic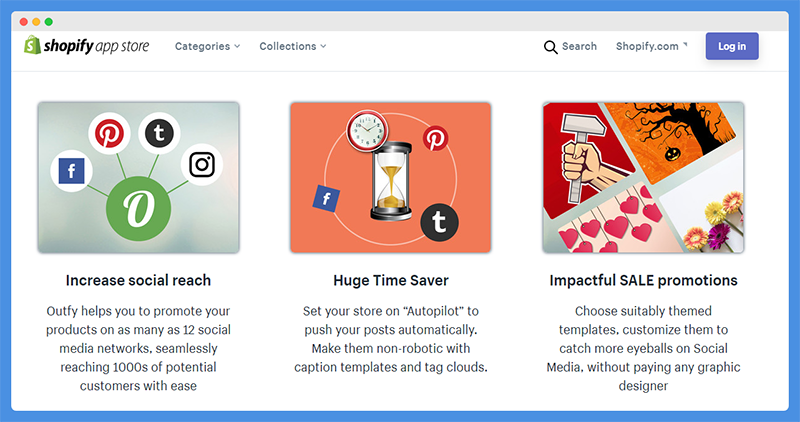 Outfy here serves as a great Shopify app for Pinterest to boost your traffic and sales. It automatically builds daily posts for your brand. You can always review and customize the content to suit your target audience.
To get a higher impact, link your product posts with your Pinterest account.
7. Shopify Merchants' Traffic Exchange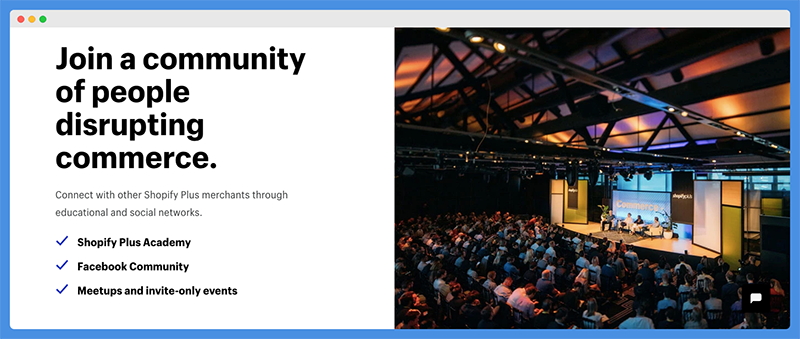 Using Traffic Exchange to generate traffic for your Shopify store involves exchanging your website's traffic with other sites.
You generate traffic from other merchants when you send it to other stores.
The strategy allows you to convert impressions from different stores into traffic for your website when visitors click on them.
Traffic Exchange
The idea behind Shopify's Traffic Exchange is that it helps boost your sales, reduce your marketing budget, and expose your store to new customers.
You display your product ads on partner sites with similar themes to attract traffic that converts to sales.
Shopify Apps for Merchants' Traffic Exchange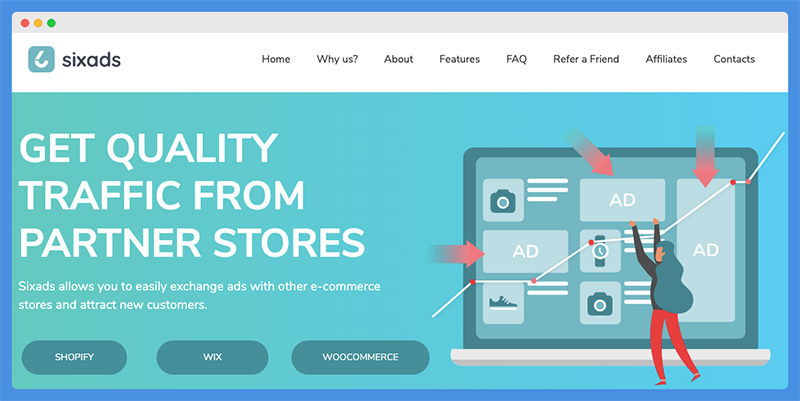 The Sixads App and Ads By Verinode are great for Traffic Exchange. They both provide free (in some cases) traffic for Shopify merchants.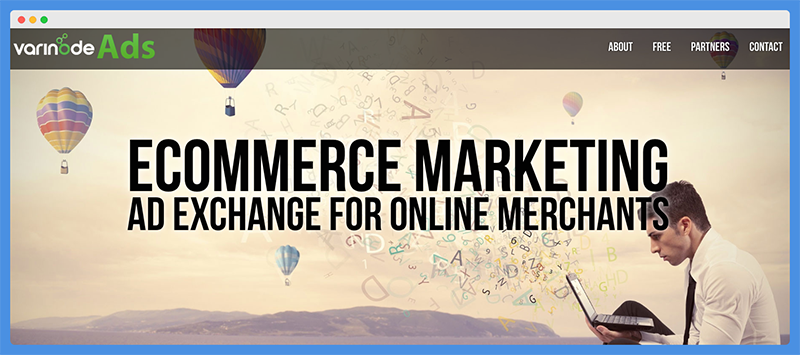 Traffic sources for Sixads include:
Free Traffic from Shopify partner stores
Paid Traffic from Sixads' network
Facebook Ad traffic
Check Out: Best Shopify Print On Demand Apps
Ads by Verinode is free and offers one traffic source for your Shopify store. The app leverages the free ad exchange feature.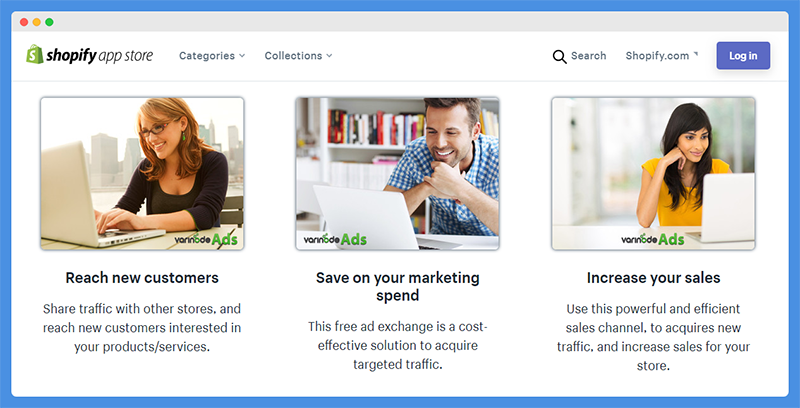 Boost Your Shopify Traffic And Get Sales
Ecommerce shops like Shopify make it possible for virtually anyone to run a successful business.
While it pretty much provides you with almost everything you need to succeed, the work is still up to you.
Hence, we've come up with these seven practical tips on how to get more traffic on Shopify.
More traffic equals more opportunities at turning spontaneous shoppers into paying customers.
With these strategies detailed out here, you should be able to increase your Shopify Store's traffic and get more sales.