About 51% of website traffic comes from search engines, and without proper search engine optimization, it'll be difficult to rank high and get traffic from these search engines.
For a spontaneous website traffic increase, you need to plot and implement effective SEO strategies.
While SEO is not so tricky, basic SEO strategies will have less impact on organic results considering the digital marketing competition on the internet.
The SEO game has changed, and now several website owners are investing heavily in SEO tools and solutions.
Spyfu is a platform with a handful of SEO tools. These tools can help you increase your website traffic, track your keyword rankings, and generate leads for your marketing campaigns.
It also enables you to keep track of your competitor backlinks, AdWords, and rankings on SERPs.
Not to mention, Spyfu allows you to effectively run domain comparison of your website against others while delivering insightful SEO reports.
Although Spyfu has beneficial SEO resources, there are still other SEO tools available that you can use.
In this post, we will be looking at the ten free & paid best Spyfu alternatives.
Explore: Spyfu Review
Best Spyfu Alternatives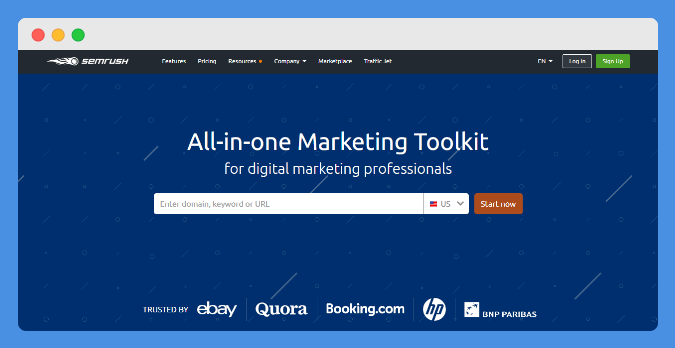 SEMrush is the number one Spyfu alternative on our list.
SEMrush is an all-in-one tool for digital marketing and search engine optimization. The platform was launched in 2008, so it has been around for about 11 years.
With multiple offices in North America and Europe, the SEMrush platform is global and can be utilized by digital marketing and SEO professionals from anywhere around the world.
SEMrush features an 'Organic Research' tool that can be used to find new keywords to rank for and also uncover competitor keywords.
The tool works by merely analyzing the URL of any website you enter while it delivers very insightful reports.
You can also track and analyze a competitor's ad strategies using the Display Advertising Tool.
Its backlink tool allows you to dig deep to fully understand what backlinks and also helps to create better ones.
With the 'Traffic Analytics' tool, you can monitor your website's traffic and online performance – this tool is similar to Google Analytics and will help you better understand your customer's behavior.
You can do a Domain vs. Domain competition analysis with SEMrush; it compares two websites side by side like a split test to reveal which performs better than the other.
Thankfully, it has an 'SEO Writing Assistant' tool, which ensures that you only publish SEO-friendly content on your website. Apart from checking for keyword placement, it also checks for originality, voice tone, and readability.
Additionally, SEMrush features an SEO Site Audit tool that allows you to check your site's overall SEO health; it checks for SEO errors and vulnerabilities and also provides fixing solutions.
Similarly, there is an On-Page SEO Checker Tool to check the SEO health of individual web pages.
Check Out: SEMrush Review
Our Pick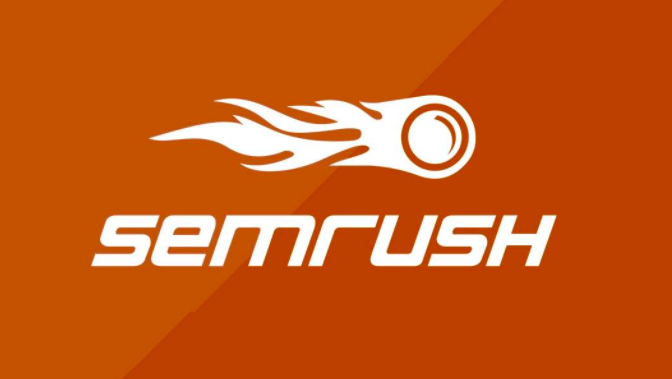 We earn a commission when you click this link and make a purchase.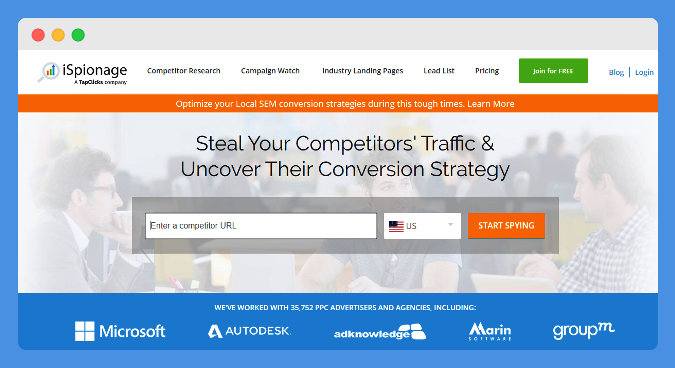 This is a platform owned by TapClicks, and it was developed for digital marketing agencies and in-house digital marketers. It was founded in 2008 and is currently being used by over 35,000 digital marketing professionals.
With iSpionage, you don't have to wonder how to check traffic on competitor's website or track its digital marketing activities.
All you need to do is to enter your competitor's URL and start spying. The tool tracks traffic across various countries, including the UK, US, Canada, and Australia.
Also, it tracks traffic across multiple search engines, including Google, Bing, and Yahoo.
iSpionage features an SEO Watch tool that allows you to track your keyword ranking on SERPs.
With the helpful insights, you can outrank your competitors, identify errors in your SEO strategies, and measure your SEO success.
Automatic progress reports are delivered to your email box weekly to keep you informed on all happenings.
Another powerful SEO tool provided by iSpionage is the PPC Campaign Watch tool.
This tool can be used to track SEM performance and progress with your local and international competitors. Also, it provides SERPs snapshots, users' journey report, and can be used to carry out A/B testing.
Fortunately, iSpionage features a landing page builder for building PPC landing pages.
There are prebuilt landing page designs for various categories based on ideas from top advertisers.
Likewise, it features a lead list tool for discovering targeted leads in your niche; all you need is to enter your ideal PPC budget while a lead list will be generated.
Also Read: iSpionage Vs Spyfu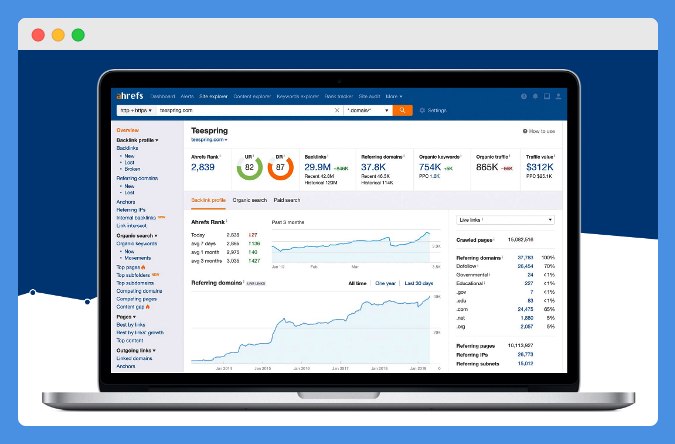 Ahrefs is a renowned tool for SEO launched in 2010 as a simple backlink index tool at first.
Currently, Ahrefs has one of the most extensive indexes of live backlinks globally, with more than 250 billion pages in its index from more than 160 million websites.
The platform also boasts having an extensive keyword database with more than 10 billion keywords.
Its Site Explorer tool can be used to track search traffic and check website backlinks; hence, you can track organic and paid traffic of your competitors and uncover their most qualitative backlinks.
The tool does not just list out current backlinks; it also reveals lost/broken ones, and also link intersects, referring IP addresses, and internal links.
The Keyword Explorer tool works for discovering and analyzing keywords and how they rank on SERPs. It calculates the traffic potential of these keywords so you can work with the right phrases.
From the Keyword Explorer dashboard, you can view the keyword difficulty, search volume, clicks, and their costs for advertising, and global volume.
You can explore keyword ranking data for about 171 countries, while thousands of keyword suggestions are provided.
With the Site Audit Tool, you can check the on-page SEO performance of your entire website and individual pages.
Its Rank Tracker tool provides a solution to monitor your rankings and compare them over time. Also, you can track your rankings on mobile and desktop.
With the Ahrefs Content Explorer, you can discover your best performing content and web pages.
For better comprehension, you can filter results based on several filters like authors, word count, publish date, etc.
Check Out: Spyfu Vs Moz Pro Vs SEMrush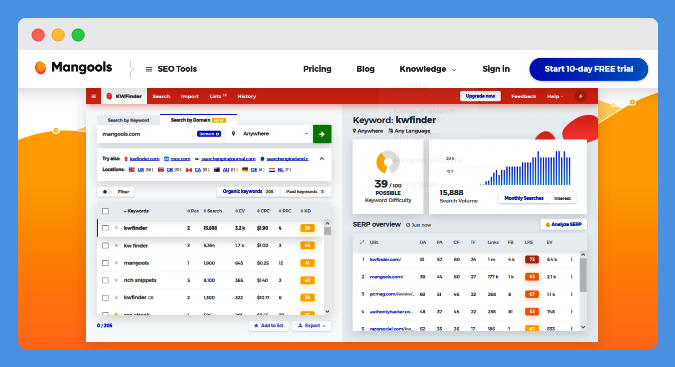 The Mangools SEO tools suite was launched in 2014 as KWFinder. It was rebranded to Mangools in 2016.
Mangools offers "Juicy" SEO tools. It's a good free Spyfu alternative that includes browser extensions for Chrome and Firefox and a SERP Volatility Checker. It also has a paid version offering additional features.
Also, Mangools offers KWFinder, SERPChecker, SERPWatcher, LinkMiner, and SiteProfiler SEO tools.
KWFinder is a tool for finding keywords. It allows you to search for long-tail keywords easier. Not to mention, you can search for keywords in any country or language.
To use the KWFinder, you only need to enter your target country or target domain URL. It provides insights such as keyword difficulty, monthly searches, CPC, PPC, KD, and EV.
You can check for your competitors' fallbacks on SERPs using the Mangools SERPChecker.
The tool analyzes search engine results for entered keywords based on country and device (mobile or desktop).
You can check the SEO authority of ranking websites for those keywords with insights like domain authority, page authority, backlinks, etc. Besides that, you can export the SERPs results for more careful analysis.
With the Mangools SERPWatcher, you can quickly track your website's ranking.
It can reveal your top gaining and top losing keywords and the average positions of your web pages on SERPs for these keywords. Reports and Alerts ensure that you never miss an update.
Interestingly, its LinkMiner tool allows you to check for backlinks, including lost ones, while the SiteProfiler enables you to perform SEO analysis of your web pages and full website.
It provides insights on your DA, Alexa rank, PA, social media shares, etc.
Notably, it helps uncover your competitors with a list of competitor sites, some you may not know.
Mangools - Now Make SEO Simple
See SERP for any location, track your rankings, find backlinks, gauge competitor website & more. Use Mangools to simplify your search engine optimization.

We earn a commission when you click this link and make a purchase.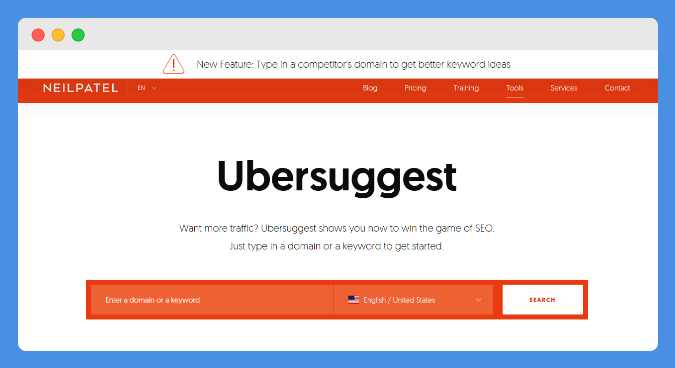 UberSuggest is another Spyfu free alternative that was founded by Neil Patel. It was developed to help website owners win the game of SEO.
By simply entering a keyword or domain and selecting your target country, you can perform a full SEO analysis on such a keyword or domain.
UberSuggest provides a domain overview of the entered domain. This overview provides insights such as organic keywords, paid keywords, total traffic, top pages, backlinks, and more.
Hence, you can monitor the SEO and content marketing strategies of your competitors to improve yours.
It also provides social media marketing insights so you can identify most shared posts on social media like Facebook and Twitter.
Nonetheless, the keyword tool offers keyword suggestions for new keyword ideas you can rank for.
Details like trends, search volume, CPC, SEO difficulty, and paid difficulty are provided so you can weigh the keywords worth. However, keyword searches are mainly from Google.
Apart from the keywords suggestions, UberSuggest provides content ideas that give you insights on top-performing website content and what to write next.
With the UberSuggest SEO Analyzer tool, you can audit your websites and webpages for their SEO health and analyze your site backlinks.
The SEO Analyzer tool takes no more than 10 minutes to analyze your entire website and generates an SEO score with passes and fails. Also, it provides you with tips to help you fix the errors.
With its backlinks checker tool, you can check for your website backlinks with metrics such as domain score, page score, link type, and creation date.
Also, you can export the backlink data provided in a CSV file.
Also Read: Best KWFinder Alternatives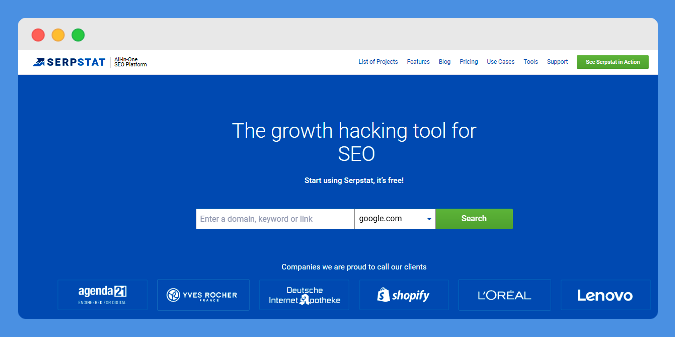 Serpstat was founded in 2013 and described as the growth hacking tool for SEO, content marketing, search analytics, and PPC.
It is used by top companies such as Shopify, Lenovo, L'OREAL, and others. It prides itself with over 200,000 active users and a database with more than 5 billion keywords.
Keyword research is one of the significant SEO features on the Serpstat platform. You can find new keywords, determine keyword value, and collect keyword statistics of your competitors, including their PPC campaigns.
Also, it can uncover top web pages ranking for these keywords, and the metrics are laid out in a graph, so comprehension is easy.
Serpstat is a useful alternative to Spyfu. It features a search analytics tool that you can use against your competitors. You can check for traffic drops and your website's visibility on SERPs.
Not to mention, it features advanced filters to get analytical reports on any type of content, including image, video, news, and more.
With the Serpstat Content Marketing Ideation tool, you can quickly create quality content for your website.
It uncovers questions from your target audience so that you can use them in your new posts. Likewise, or every content page you create, you can calculate its potential traffic.
The tool can also monitor how your content performs on social media platforms.
You can run a domain vs. domain comparison using the Competitor Research tool and run an SEO audit of your web pages with the On-Page Audit tool.
Additionally, Serpstat features a backlinks analysis tool that allows you to monitor your competitor's backlink strategies and build quality ones for your site.
Also Read: SEMrush Vs iSpionage Vs Serpstat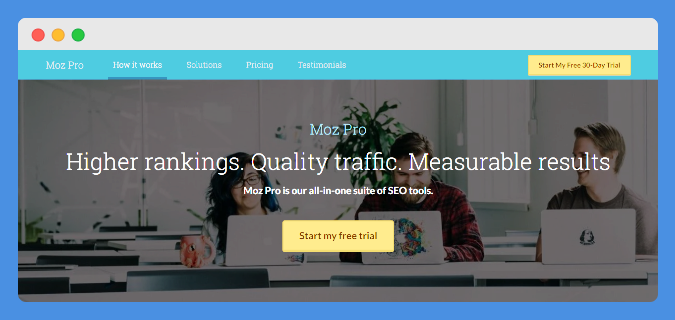 Moz is another Spyfu alternative and competitor that makes our list. It was developed to help websites increase their traffic, ranking, and visibility on SERPs.
Moz's primary SEO tools include Keyword Research, Backlink Research, Rank Tracking, SEO Audit, and Domain Analysis tools.
The Moz Keyword Research tool features a database of more than 500 million keywords. To explore any keyword, simply enter the keyword and click on search.
The tool provides insight on the keyword score, keyword search volume, keyword difficulty, CTR, and more; hence, you can properly prioritize your keywords.
Also, you can research keywords by country and get keywords suggestions, including questions.
With its Backlink Research tool, you can check for backlinks and domain authority of websites. Similarly, Moz has 40.7 trillion links in its database with more than 700 million domains.
It can uncover active and lost backlinks of websites. It also provides insights on backlink score, anchor texts, DA, and new link building opportunities.
The Moz Rank Tracker allows you to measure your SEO impact on search engine results. You can track keyword ranking on various search engines and different device types.
Also, you can sort your keyword rank by date. This provides insight on your page rank position, lost/gained ranks, competition ranking, and new ranking opportunities.
To identify SEO issues, you can crawl and audit your site to know their SEO status with the SEO Audit tool. Likewise, the Domain Analysis tool works similarly as it measures SEO metrics of domains and uncovers details like domain authority, top pages, and ranking keywords.
Interesting Post: SEMrush Vs Moz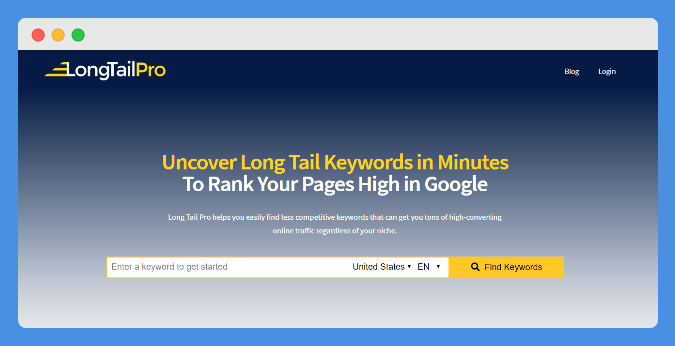 LongTailPro is one of the oldest Spyfu competitors. Apart from being an easy-to-use platform, it allows you to discover long-tail keywords with low competition.
LongTailPro researches keywords in three significant methods, such as manual keywords, competitor keywords, and related keywords.
All you have to do is enter your keyword ideas and then search, while the tool delivers up to 400 long-tail keywords in seconds.
The keywords can be filtered using their rank value, search volume, CPC, and more. In the same vein, you can enter and research up to 200 keywords at a time.
You can quickly measure keyword competitiveness with LongTailPro. It can calculate keywords on a 0 to 100 scale and deliver results using different color modes, which make understanding easy.
It uncovers all referring domains and backlinks of any website's URL that you enter and calculates their trust flow and citation flow.
As a Spyfu alternative, LongTailPro allows you to spy on your competitors.
You can run a website competitive analysis on any of your competitors' web pages to see how they perform on SERPs.
This allows you to know the keyword strategies of your competitors by providing insights on their organic results, featured snippets, ads, local search, and more.
Additionally, it features a rank tracker that keeps you updated on your rank data.
It provides daily updates and uses graphs and charts for easy understanding. Insights like keyword rank position and rank improvement/declination are provided.
With the LongTail Bootcamp, you'll become a long tail keyword expert in no time.
Explore: Best Keywords Everywhere Alternatives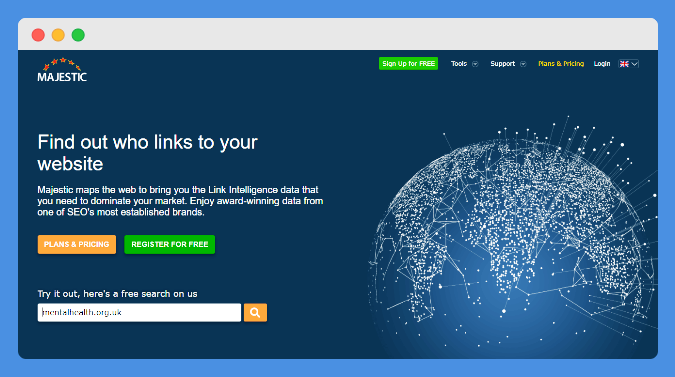 Majestic SEO is described as an SEO, backlink checker, and link building platform.
It is a Spyfu alternative that focuses on backlinks. It allows you to discover sites that are linking to your website and your competitors' website.
Notably, Majestic SEO has a historic index with more than 9 trillion backlinks and a fresh index of more than 1 trillion backlinks.
It features a Search Explorer tool that enables you to search for all pages on the internet where a keyword appears.
It scores each URL, thereby giving you insights on how to outrank them. Likewise, insights on citation flow and trust flow are provided.
Another significant feature from Majestic SEO is the Website Comparator.
The Website Comparator can be used to run a side-by-side comparison of websites.
Not to mention, it supports comparison tests for up to 5 websites at a time. You can choose which of the indexes – the Historic Index or Fresh Index – you wish to compare the sites with.
You can check for backlinks in bulk with the Majestic SEO Bulk Backlink Checker. It allows you to check backlinks of up to 400 websites from the search box.
If you have a list of backlinks offline, you can upload and check backlinks of up to 1 million URLs at a time.
Moreover, the Bulk Backlink Checker uncovers referring domains, referring IPs, and related websites.
It also incorporates advanced tools for SEO professionals such as Link Context, Clique Hunter, Peer-review, Flow Metrics, and more.
Bottom Line
Spyfu is a useful SEO tool with solutions for SEO research, PPC research, keyword research, and more.
Not to mention, it incorporates helpful SEO features such as unlimited searches, unlimited projects, and unlimited exports.
However, Spyfu is not ideal for everyone, as there are so many alternatives and competitor platforms.
For that purpose, we have listed above the 10 Best Spyfu alternatives & competitors you may consider.
All these are top tools and sites like Spyfu. These are ideal for SEO and content marketing, even though they have unique, helpful features.
Out of all 10 Spyfu alternatives, SEMrush stands out as the best alternative to consider. Besides, SEMrush incorporates more than 40 advanced SEO tools.
Not to mention, it has affordable pricing plans, unlike the other Spyfu alternatives mentioned.
As a reliable platform, SEMrush has a database that contains data across 190 countries, even though there are 195 countries worldwide.
With SEMrush, you can effectively coordinate your SEO arsenals against your competitors on the web, irrespective of your niche or industry.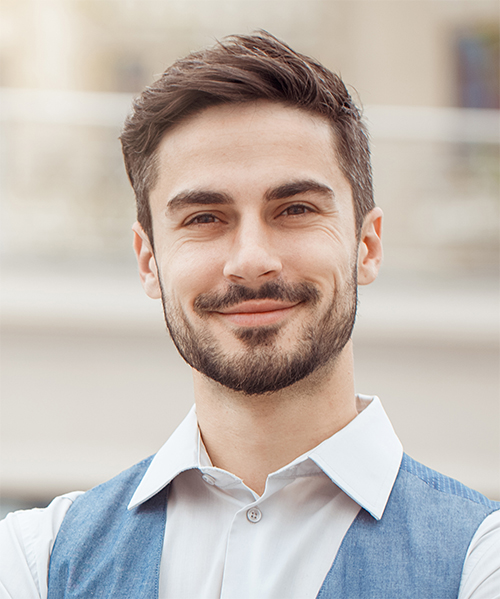 Author: Scott Macarthur
Scott L. Macarthur is a marketing consultant and an online author. He is mostly engaged in providing his expertise to startups and SMBs. He is also an author on TheNextWeb.