JumpSend (now Jungle Scout Launch) is an online retail sales boosting tool that you can use on many websites.
It basically increases the level of analysis and reach that you have towards your customers so that you can market to them better. This allows you to boost Amazon sales.
It exists in a sea of other tools like Feedback Five and Feedback Genius as well as Sage Mailer and Sales Backer, but it has its own unique features that make it worthwhile.
The Need For Tools In Online Retail Sales
The online retail sales market has become saturated over the last decade.
You can literally find thousands of matches for whatever you search. In these circumstances, sellers need an edge over the competition.
That is where these tools come in.
They're designed for you to take advantage of the various tricks of the trade that have been learned over a decade of buying and selling on platforms like Amazon, Alibaba, Souq, etc.
There are obviously various things you can do to boost sales on online retail sites like Amazon.
There are ways to promote your products on social media websites like Facebook and Twitter and Instagram.
And there are ways to run Amazon ads so that buyers can automatically be directed to a product you're trying to promote.
However, there are other ways that can literally drive traffic to you and that you can set on autopilot to do so.
These are online sales promotion tools like JumpSend that will not only help you understand your customers better, but also market to your niche better.
They can allow you to optimize your products for better sales and can also help you give better deals and discounts to those customers that are at the doorstep but need that extra push to get in.
JumpSend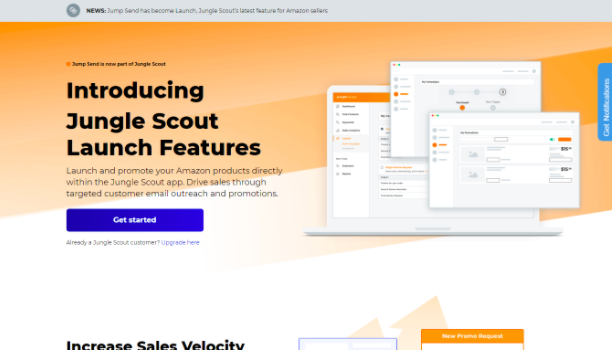 JumpSend used to be a stand-alone tool but has now become a part of Jungle Scout as Launch. It offers a solution to both getting sales and reviews.
It basically has a marketplace with over a 100,000 shoppers that are insatiable in looking for deals and product promotions.
It also has an auto responder so that the shoppers can communicate with you after they've purchased your product.
All in all, it's a tool that makes reaching out to your customers much easier than before.
And since it's product specific, you have all the information needed to rectify any mistakes or correct any errors that were made.
You can still join and access JunpSend as a shopper via its primary website. But if you're a seller, you have to register and access the tool via Jungle Scout as Launch.
If you're already a Jungle Scout user, you just need to upgrade your account to make use of Jump Send (Launch).
JumpSend Features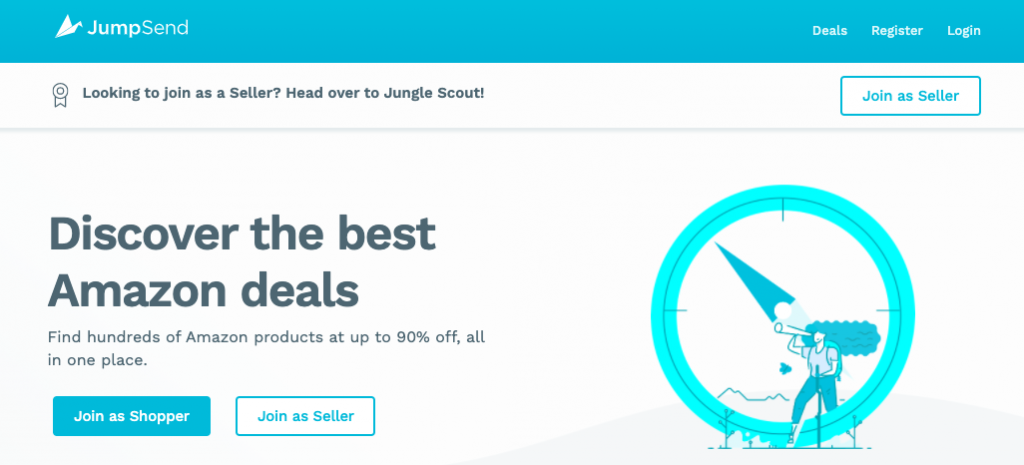 Jump Send has myriad features that it can help you get sales boosts.
These include product promotions, discounts, JumpSend deals, automated email campaigns, email campaigns, keyword target searches, and product boosting campaigns.
There are even several customizable email templates and campaigns that you can use to add your own flare to the marketing.
They mainly make use of the discount option on their own marketplace to boost your product's popularity. And from there, your product can fly off the proverbial shelf; if all goes well.
The basic run down of the service is that you sell your product at a small discount to Jump Send's customer base of Amazon shoppers that are looking for deals.
Then you can communicate with the shoppers after the purchase.
This increases the chance of them leaving a review. You can then gain insight in to what they loved about the product, what they didn't, and how you can improve the marketing or the messaging to your demographics and niches.
It is also 100% Amazon compliant. All of Amazon's policies including seller and buyer rules are obeyed by Jungle Scout.
Thus there is no recourse when using Jump Send.
It has a great advantage over those tools that allow you to manipulate ratings and reviews and get rid of negative reviews on your products.
While this may seem detrimental to your products, it allows for more organic growth and puts you in the good graces of Amazon.
As a Jungle Scout feature, you can achieve more with JumpSend when used with other Jungle Scout features like the product tracker, analytics, inventory manager, listing builder, etc.
Jump Send Promotions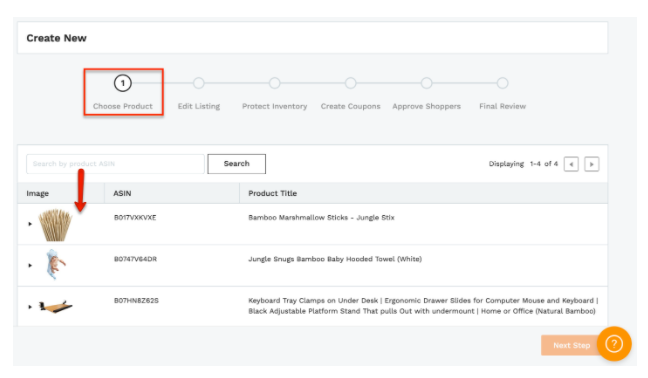 Jump Send as Jungle Scout Launch helps launch products successfully in order to grow sales on Amazon.
They do this by using promotional giveaways and offering huge discounts for potential clients.
They do this by investing in the pool of 100,000 shoppers in their Amazon marketplace.
These promotions can also be published on forums, user groups like Telegram and WhatsApp, social networks, Reddit and blogs.
Jump Send also allows you to get more reviews from Amazon by enhancing the customer experience.
They will target shoppers at the right moment after the product ships or the delivery has been confirmed.
Promotions are also carried out using very specific keywords. For example, if you're selling a book on Amazon, your keywords could be "amazon SEO" or "Amazon Book SEO".
There can also be coupons and offers that you can use to create promotions if you so wish.
JumpSend Deals

The promotions that you can offer in JumpSwnd can be in the form of JumpSend deals. These deals can offer very small to very large discounts on the site. Deals discounts can be from 20% to 100%.
You can choose the product and the discount and then launch the promotion. This is just to get your product off the ground so that it begins to trend on Amazon.
This will attract more customers to it and allow you to get better traction through targeted promotion.
JumpSend Discounts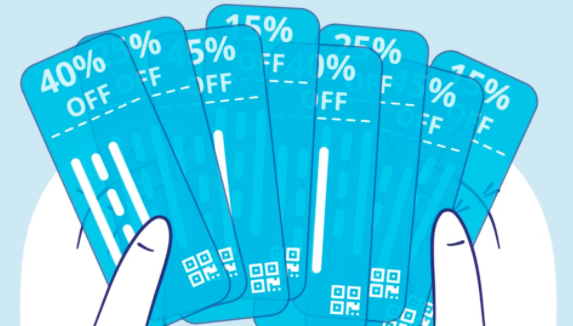 We all know how effective sales and discounts are. The biggest sales days in the history of mankind have been Amazon's Prime Day sale as well as Singles Day promoted by Alibaba.
Both attract billions in sales. The same logic applies here, just at a single product level.
Related : Best Amazon Sales Estimator Tools
Setting up coupons and selling products at a discount can really motivate people to buy your product. You can even convert people that aren't really sold on your product or service by giving them just enough leeway to purchase it.
Sometimes they're on the edge of buying your product but think it's too much of a weight off their wallet.
The JumpSend online marketplace relieves them of that hesitation.
Jump Send Email Campaigns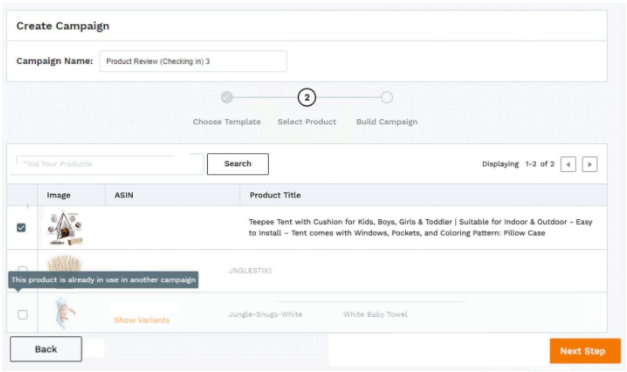 Through Jungle Scout Launch, you can keep track of your email campaigns and target them at specific customers or specific niches so that your products find their place.
These emails can be programmed to be sent at exact times when the products have been received and when they've been shipped.
This targets the customer at the times that they're most anticipating the product.
This way you can also give them a window to respond to their experience so that you can gauge their interest for future purchases and find out where they experienced difficulties so you can fix them later on.
You can fix the problems that they face immediately, and if they leave a bad review, you can offer them discounts and try to rectify your mistake.
Though this won't get you a guaranteed revised review, it can certainly increase your chances of getting a review.
Jump Send Email Templates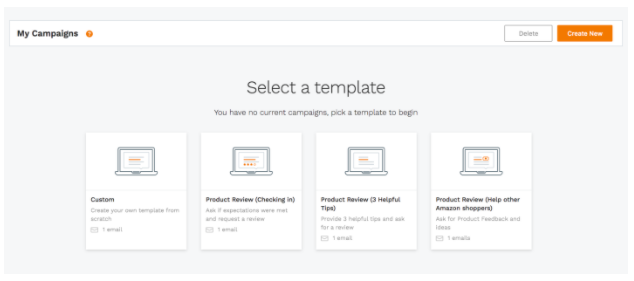 You can make custom email templates with Jungle Scout Launch so that you can make your emails stand out from others. While trying to create campaigns, the tool also offers 3 pre-made product review templates
Custom email templates have a higher chance of being clicked than normal, boring, stale designs. And with Jump Send you can get the best kinds of templates for your emails.
Jump Send Pricing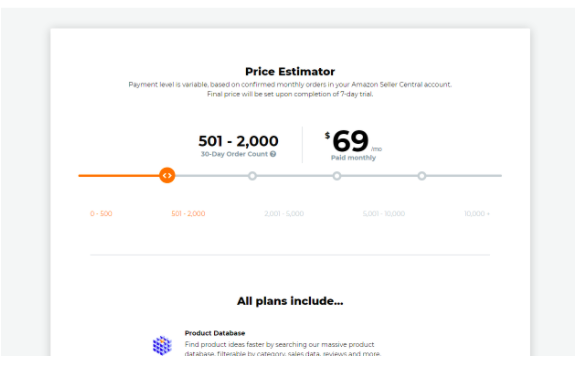 The pricing of Jump Send is competitive with the top tier tools to boost sales on Amazon. As a Jungle Scout feature, the pricing is based on the number of confirmed monthly orders in your Amazon seller account.
0 – 500 orders –

$49 per month

501 – 2,000 orders –

$69 per month

2,001 – 5,000 orders –

$99 per month

5,001 – 10,000 orders

– $199 per month

10,000 + orders –

$399 per month
The above pricing plans give you access to Jungle Scout Launch features and few other Jungle Scout tools.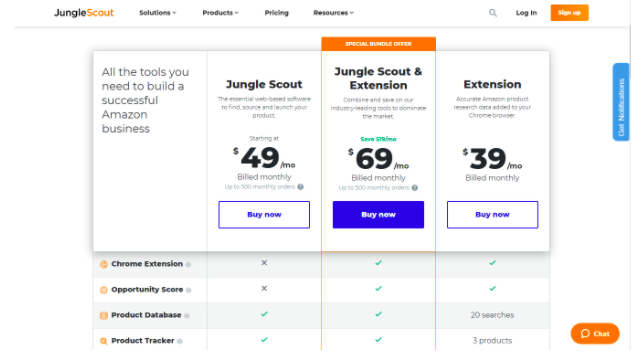 For a full Jungle Scout experience, you have to pay $49 per month ($39 per month for yearly payment) for an account or $69 per month ($49 per month for yearly payment) for an account & Chrome Extension.
The Extension alone costs $39 per month ($19 per month for yearly payment).
Related : Jump Send Alternatives
Jump Send Reviews
Let's talk about JumpSend reviews now.
As a Jungle Scout feature, I am still to see a notable Jump Send review.
It certainly draws comparisons to similar tools like Feedback Five, Sage Mailer, Sales Backer and Feedback Genius.
Jump Send Positive Reviews
In its old avatar, the JumpSend reviews online are that it's a good tool to use for online sales but it's not unique and it surely doesn't have the best value for money.
However, it's still satisfactory to use if you have a small catalogue of products and are seeking to promote them with unlimited campaigns.
If you have a large catalogue however, you have to pay top dollar for the Enterprise pricing tier.
Majority of customers reacted positively to Jump Send being merged with Jungle Scout as they can now use it along with other Amazon Seller tools from one platform.

The new feature received 4.5 stars out of 5 from votes of close to 1,5000 Jungle Scout users.
So this is what we have for positive JumpSend review to this point.
Jump Send Negative Reviews
As a stand-alone tool, Jump Send had a couple of negative reviews. Notably, one customer had a bad experience of giving away hundreds of products and presumably only got a single reply from customers.
However, since merging to become Jungle Scout Launch, a negative Jump Send review is still to be seen.
Best Jump Send Alternatives
There are a lot of online sales boost tools out there in the form of automated email promoters, feedback tools etc. And they're compared to JumpSemd favorably and unfavorably.
Here we will look at the comparisons between Jump Send and Feedback Five, Sales Backer, Feedback Whiz, and Sage Mailer.
Feedback Five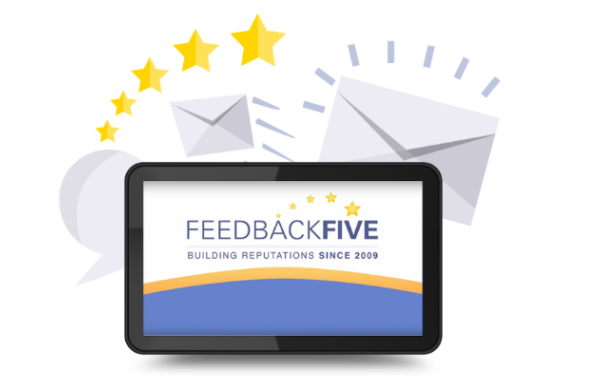 Feedback five is considered one of the best feedback tools out there. The criticisms of the tool are that the user interface isn't friendly to use.
That's about it. The other reviews rant and rave about the wealth of features it offers and the great value for money it allows you to have.
However, Feedback Five is great if you want to promote a lot of products, because its value for money is far more apparent if you're trying to market in bulk.
If you're trying to sell a few products, you're much better sticking with Jump Send.
Related : Feedback Five Alternatives
Sage Mailer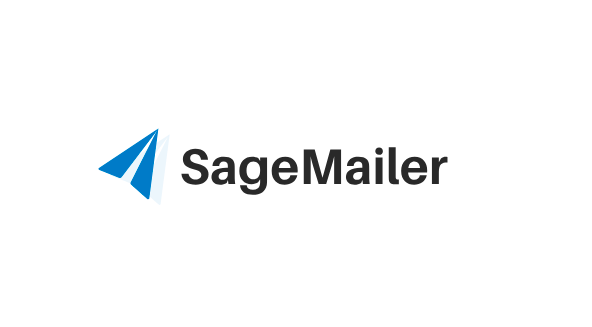 SageMailer seems to be a popular alternative to Jump Send.
It allows you to create a campaign and launch it quite quickly according to one reviewer.
It allows you to determine the geographical zone of the customer and sends the email according to it. It even decides the time that the customer receives the email.
Sage Mailer also measures the open rate of the emails so that you know which ones work better and which ones can be improved.
However, Sage Mailer commits the same sin that other feedback tools do, which is that it allows you to request customers that have left bad reviews to improve them.
This is frowned upon by Amazon.
Sales Backer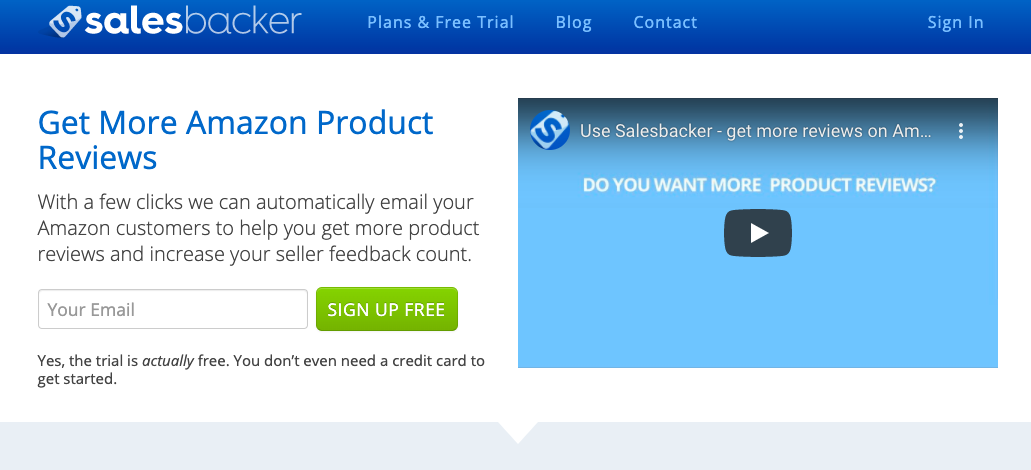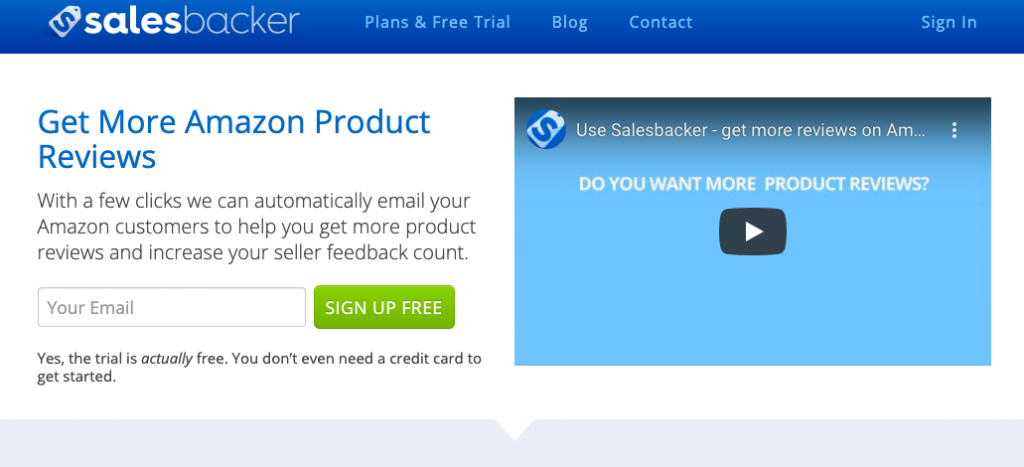 Sales backer has competitive pricing with Jump Send.
However, you can argue that since Jump Send allows you to send unlimited emails and run unlimited campaigns, it has the better value for money.
Feedback Whiz
Feedback Whiz has similar pricing to Jump Send when you get to the higher tiers.
However, if you begin with the starter tier, it has nearly half the pricing of Jump Send. On the other hand, the starting tier doesn't allow unlimited campaigns.
The one big advantage that feedback whiz offers over all other competitors is that it allows you to post your products and promote them on unlimited number of platforms.
This allows you to widen your reach. And since there is an option for unlimited emails and campaigns, feedback whiz is far and above the better option to go with if you're comparing it to Jump Send.
Related : Feedback Whiz Vs Jump Send
Final Verdict
If you consider the comparison between Jump Send (Jungle Scout Launch) and its competitors you see that the tool isn't an outlier and that it blends within most of its competitors.
It doesn't really offer concrete advantages or provide any better pricing plans. Also, its promotions are not available in most territories except for the US and the UK.
Hence, if you're a seller in Australia,
Canada, New Zealand or European nations like Spain and Italy, then you won't have any luck with it even if you do get it, because the promotion tool isn't available.
When it comes down to it, Jump Send is almost the standard online sales tool that you could hope for.
It doesn't offer better value for money for its services, similar priced services offer more features, and it doesn't really instill confidence that it has so few reviews online.
Instead of instilling confidence that not many have given it negative reviews, it plants doubt in the mind that if very few people have actually used Jump Send, then it's possible that it's not a very good tool.
Now that it has become a Jungle Scout feature, it may as well attract more users.
There are other arguments online that promoting your own products through giveaways and promotions on your own may be a better option rather than opting for Jump Send.
All this makes for a very non-compelling picture. The verdict is more than clear. Jump Send is a middle of the road tool to boost sales on Amazon.
However, from a general view as a Jungle Scout feature, Jump Send can be more advantageous if complemented by other Jungle Scout tools.
If you want to try it out, then go for the starter tier and look at your results before making a heavy investment.
If it works for you, you may wish to continue, but conventional wisdom and the prevailing sentiment says that you should spend your hard earned money elsewhere.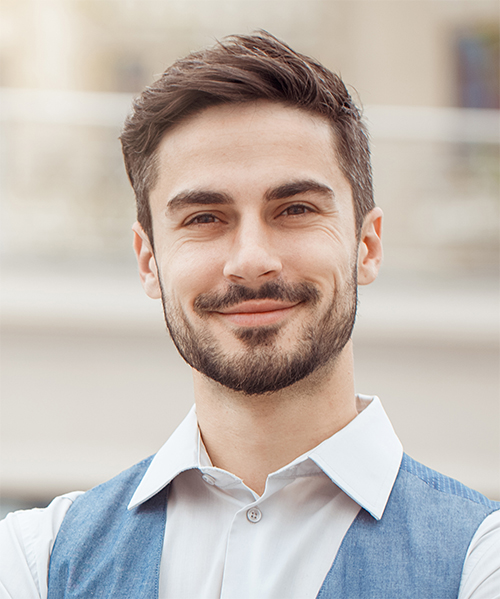 Author: Scott Macarthur
Scott L. Macarthur is a marketing consultant and an online author. He is mostly engaged in providing his expertise to startups and SMBs. He is also an author on TheNextWeb.