Email marketing still holds as one of the best methods to get visitors to your website, acquire leads or clients, and keep them.
Unlike other tactics used in marketing, it provides scalability and personalization, which are critical factors in today's business world.
You want to send the people on your email list messages that will resonate with what they need or want, for better conversion rates.
Furthermore, you need to be able to analyze your email marketing campaigns and apply the data you gather to build better and more exciting campaigns that resonate with your audience.
Among the most popular email marketing platforms is MailChimp, and alternatives like PHPList and Sendinblue (Now Brevo), among others.
All three provide their users with convenient ways to send out and track the email messages they send to their subscriber list, but each adds their personal touch.
We reviewed all three tools, and this MailChimp vs. PHPList vs. Sendinblue (Now Brevo) post will compare their unique features, pros, and cons. We'll also give our verdict on which one is best for your business.
To understand how all three tools measure up against each other, we'll discuss them separately first to understand their features and what they can do as email marketing software.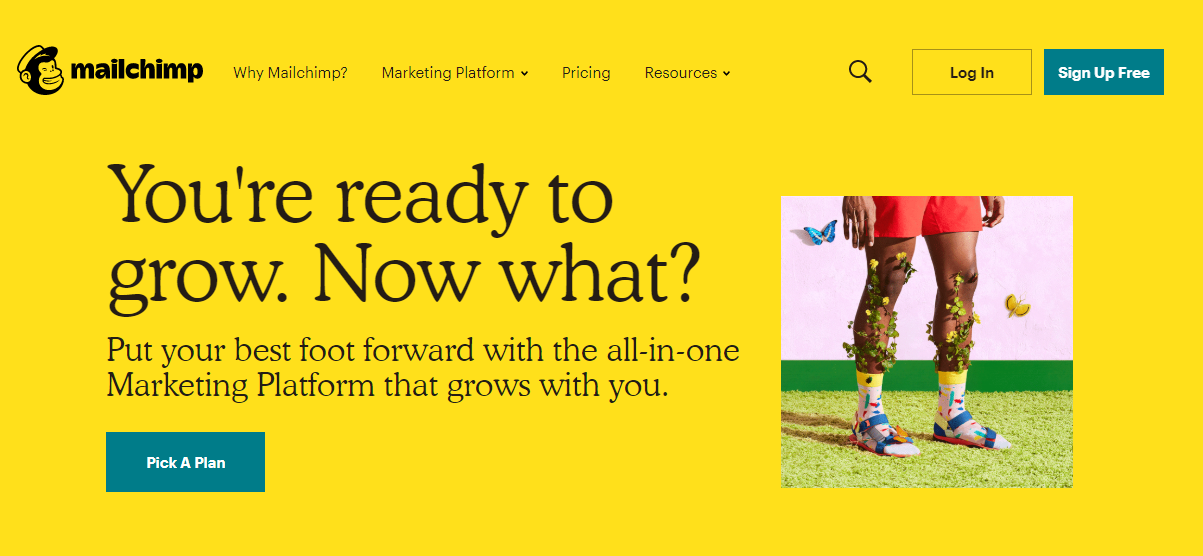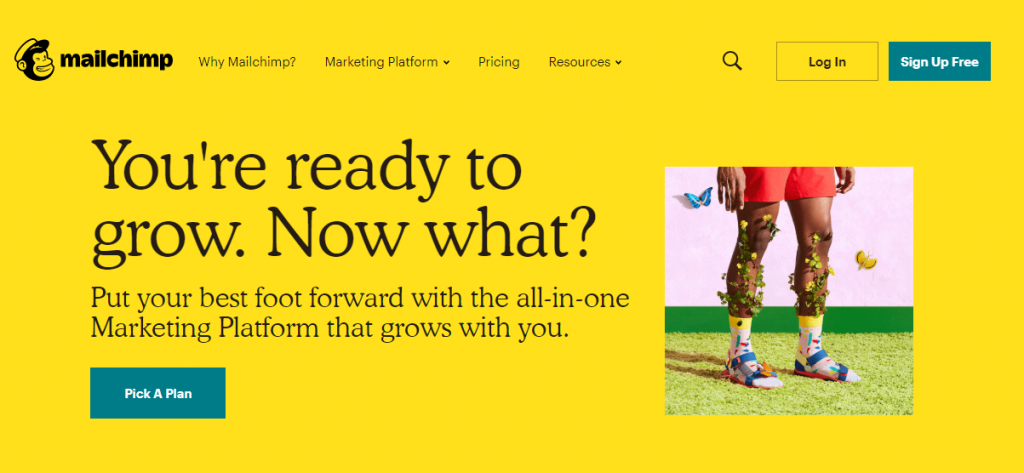 This is a long-time email marketing service leader that provides businesses on a lean budget with the tools they need to create, launch, and manage effective yet professional email campaigns.
Once the campaigns are out, the tool can analyze the performance reports to make better decisions going forward.
Why MailChimp?
Mailchimp Feature-rich Free Plan
MailChimp offers a free plan with a host of tools that make it easy to create and launch email marketing campaigns.
Other such tools offer free plans, but with limited features, but MailChimp offers up to 2,000 contacts and you can send up to 12,000 emails each month.
It also allows multiple users to access the account, and if you have any questions, you can use its extensive knowledge base and find the answers you need in case you run into problems while using it.
The free plan also offers automation marketing tools, basic reports, A/B split testing tools, and basic reports.
Also Read : Complete MailChimp Review


Ease Of Use
MailChimp is also easy to use. You can create an interactive email with custom links, pictures, and colors in less than 10 minutes, even if you don't have previous graphic design experience.
It doesn't have a steep learning curve, and the dashboard is easy to understand.
Plus, you can find all the tools and features easily from its user interface, and there's a mobile app you can use to create, send, and manage email campaigns on the go.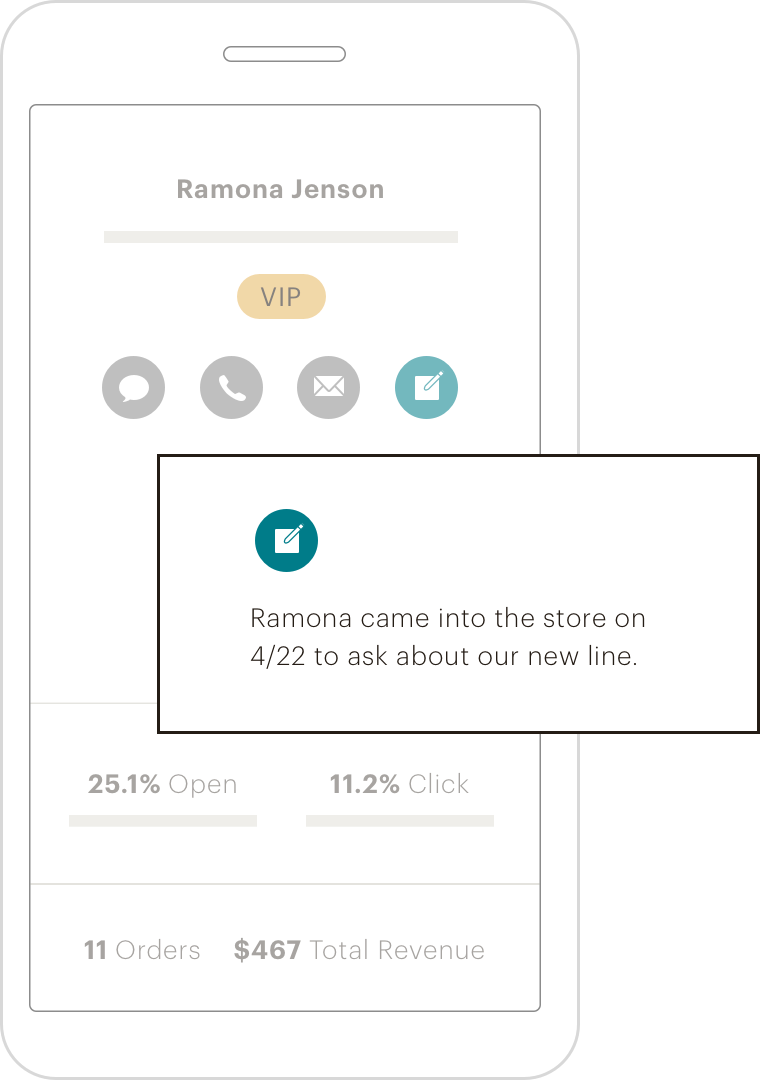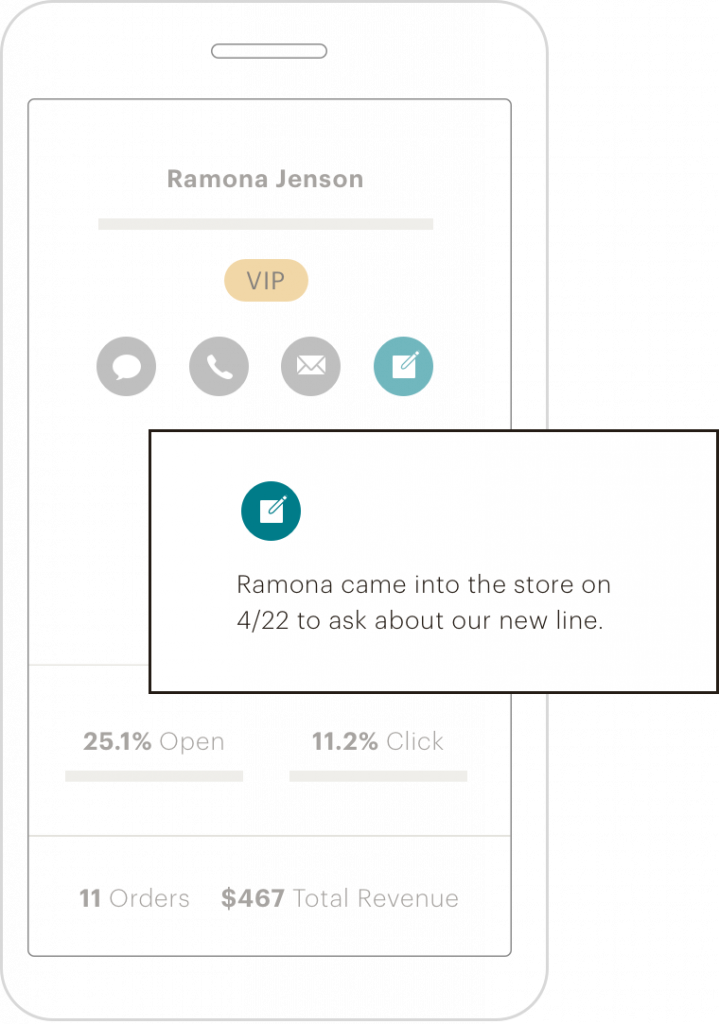 Emails Land In The Right Inboxes
With MailChimp's email automation tools, you can create custom email workflows based on different conditions like happy birthday, new customer, or abandoned shopping carts.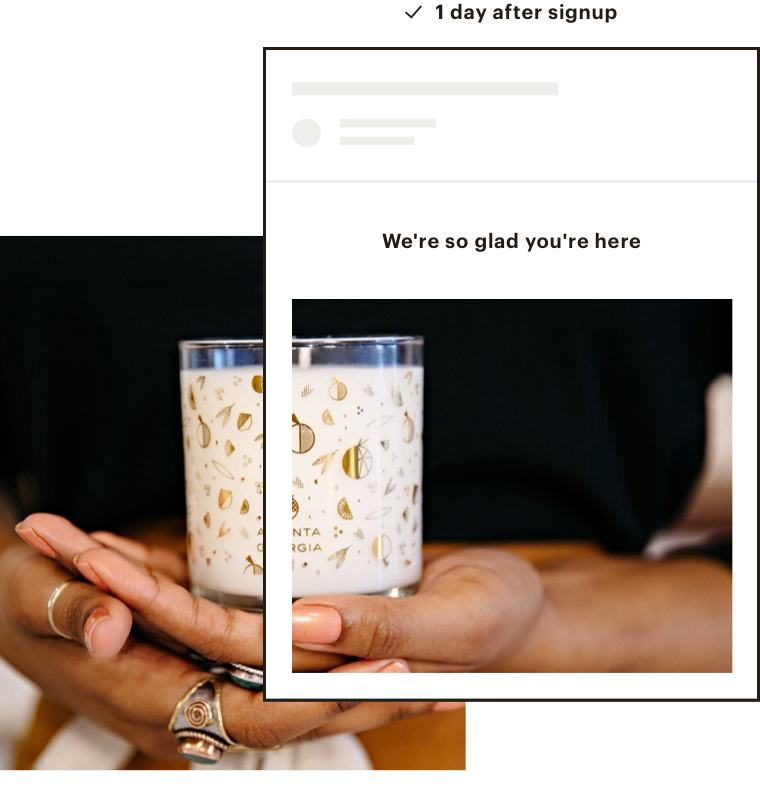 These ensure the right person gets the right message at the right time, and all these are included in the Forever Free plan. 
Some users have, however, noted that in Gmail, the email messages land in the Promotions tab instead of the Inbox/Primary tab, and most people hardly check such emails.
Related : MailChimp vs Constant Contact
Responsive Support
MailChimp doesn't offer live chat with its free plan, but email support is available, but only for the first 30 days, and the representatives answer questions without being pushy.
MailChimp Features
Here are some of MailChimp's best features:
Marketing Automation
This gets your emails to the right inboxes at the right time as you can target campaigns based on preferences or behaviors.
Automated campaigns can be created from pre-designed workflows, or built from scratch using your own custom rules.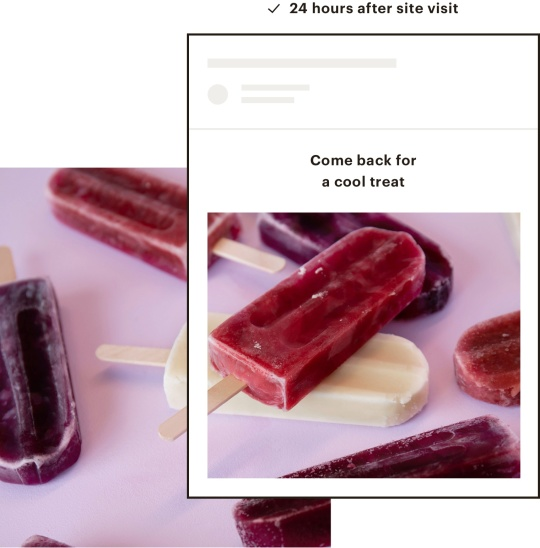 Email Editor
This is a simple tool that anyone can use to create successful campaigns with. You can code your own layout, use the basic one, or a themed template.
All templates are responsive and designed for desktop and mobile devices.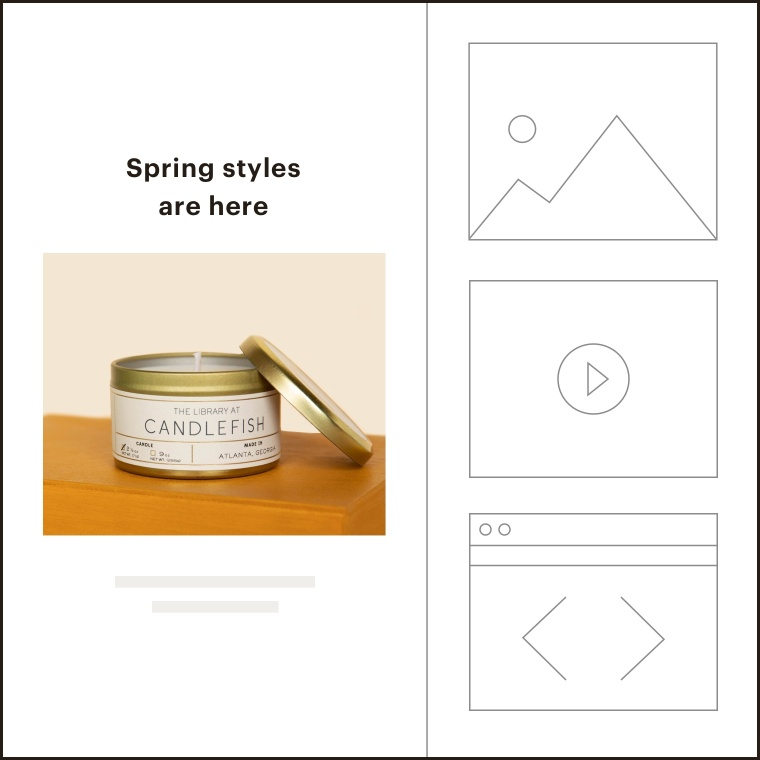 You can also personalize the name field with the contact's first and last name, or both, determine who sends the campaign, the content design, and subject line.
Before the email goes out, MailChimp scans it for errors that could cause it to land in the junk/spam folder.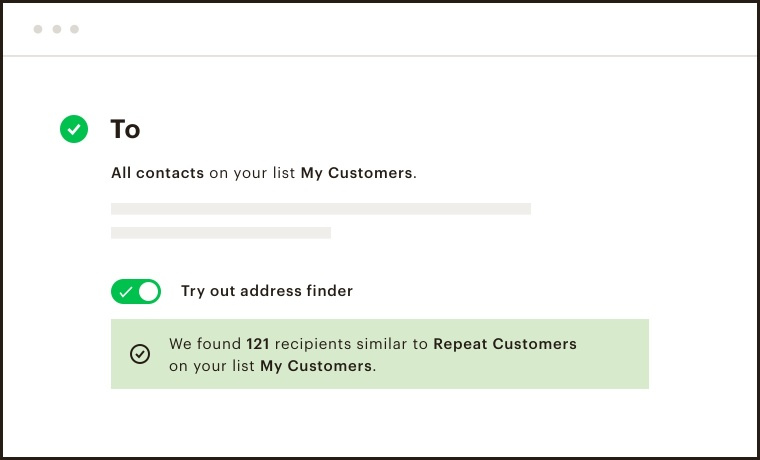 Ads & Landing Page Templates
You can build your own ads for Facebook, Google, or Instagram and mobile-friendly landing pages that'll encourage people to join your list or buy your product.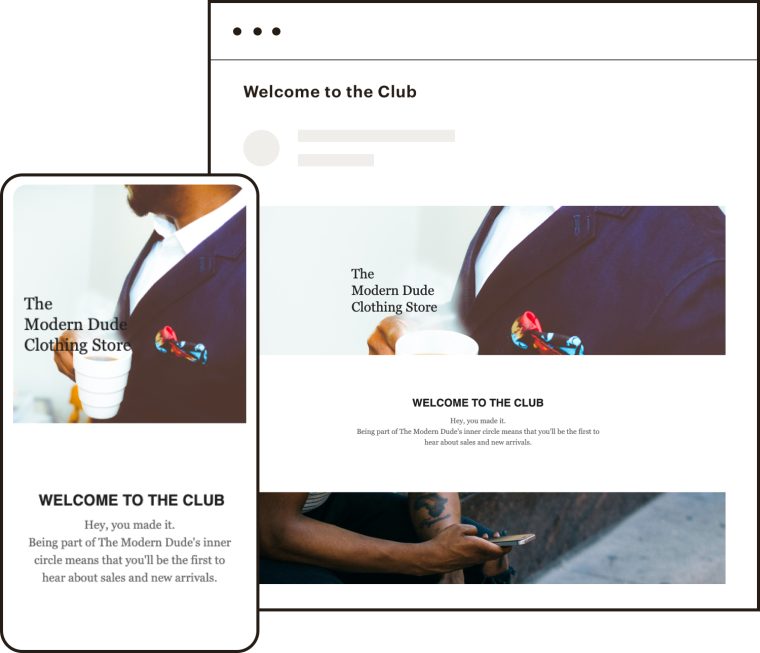 Groups & List Segmentation
These help you send personalized content from a list of options you can use to segment subscribers and send targeted information to groups.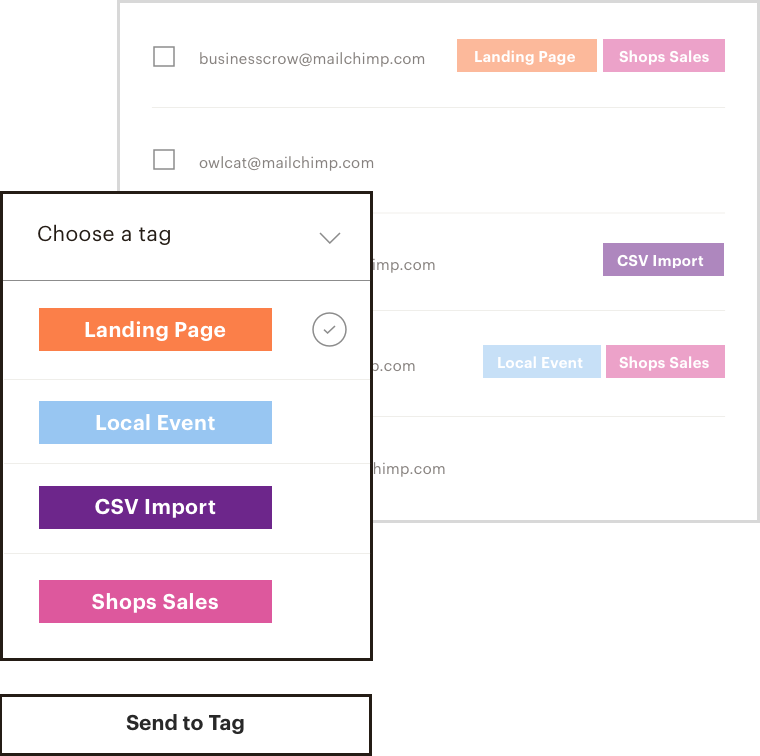 Worth Reading : MailChimp vs Sendinblue vs Mailjet
A/B Testing
You can determine the most effective subject lines, different times that affect CTRs, and the name you should add in the From (sender) field.
It also helps you know the sample group size to use, as it builds three variations and sends out the winning email to the rest of your contacts.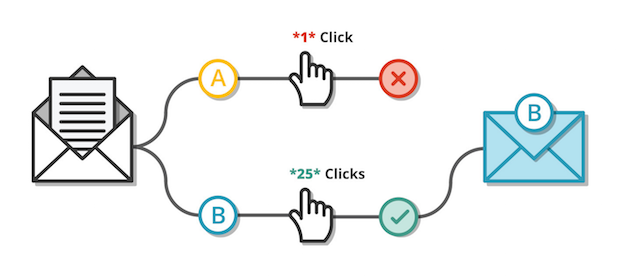 Analytics
You can view your analytics in real time, regardless of the plan you're on. From the Reports dashboard, you can know who opened your emails, the links they clicked on, bounced, or unsubscribed emails. 
It also reports the number of forwards, successful deliveries, clicks per unique opens, and document abuses all in simple to understand graphs.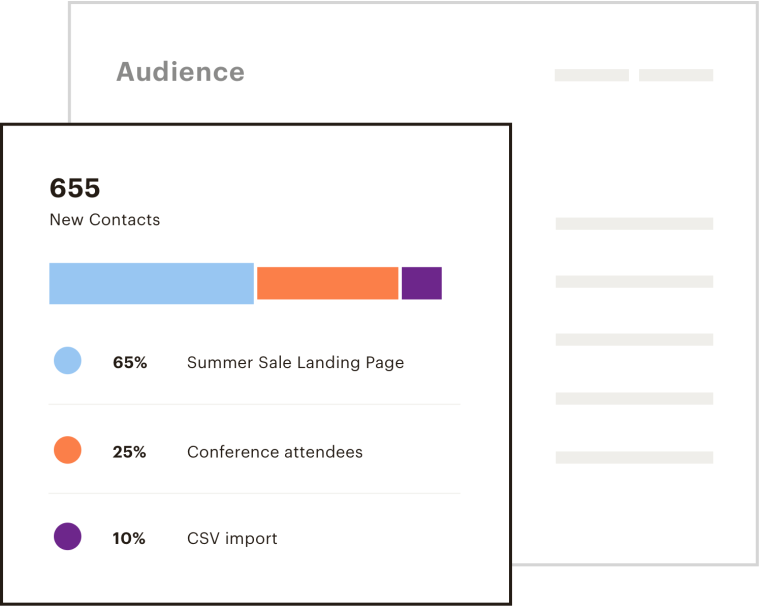 Mailchimp Integration
MailChimp integrates with hundreds of ecommerce apps and other apps you can use to capture order information, automate follow-ups, create targeted campaigns,  and send personalized alerts.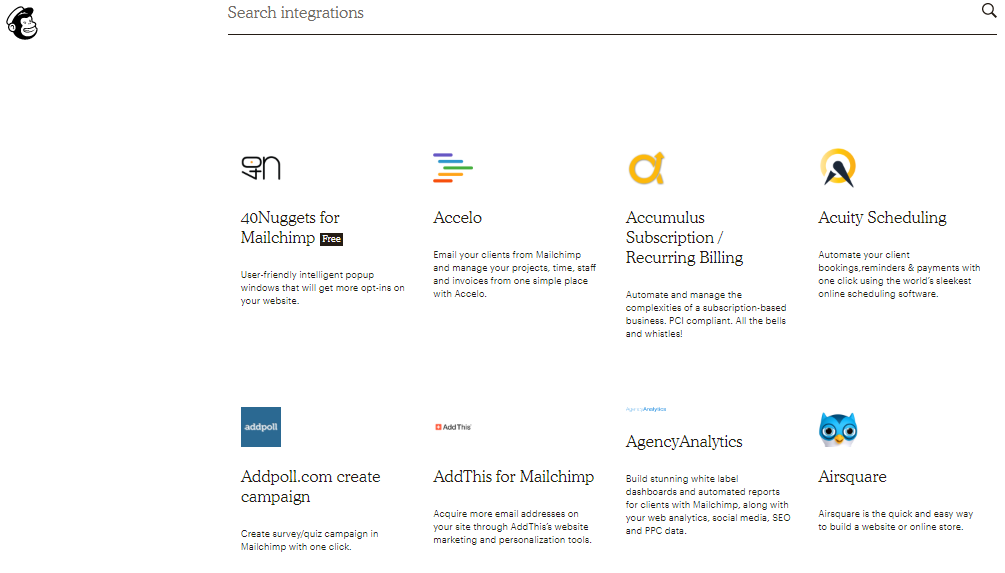 This $199 add-on offers advanced features like 50 more list fields (regular plan allows 30), list segmentation options, and TimeWarp for automation based on subscriber time zones.
It also offers comprehensive A/B split testing and tests multiple variables to see how changes can make campaigns more successful, and Inbox Previews to see how your email will look on different devices and browsers. 
Plus, the analytics are better with compliance insights, comparative reports, stop delivery, and delivery insights.
MailChimp Pricing
The software offers 4 different plans for any budget or business. The free tier lets you send up to 12,000 emails monthly, but includes the MailChimp logo in the footer. 
Paid business packages are available with the Essentials plan that starts at $10.85 monthly and Standard starting from $18.08. The Premium plan starts at $303.72 per month.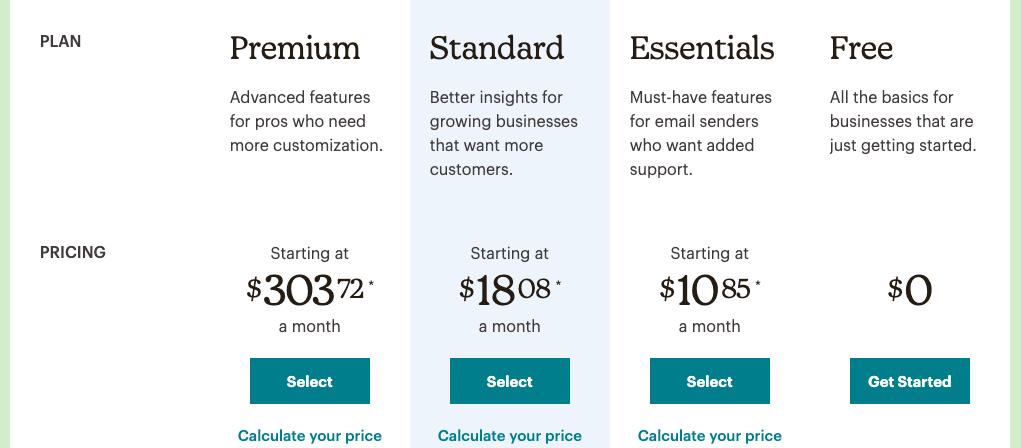 Mandrill, a paid add-on in MailChimp, is available for monthly users and manages transactional messages and emails triggered by receipts, password resets, and other notifications.
Each plan has multi-user accounts, marketing automation, analysis and testing tools, target and segmented lists, and MailChimp's extensive knowledge base.
You can also create and publish Google Remarketing Ads, and Instagram or Facebook ads with any plan.
You Might Want To Read : Best MailChimp Alternatives
MailChimp Pros & Cons
Pros
Flexible pricing

Clean and intuitive interface

Good ecommerce support

A/B split testing

Solid reporting

Professional email templates

Tons of third-party integrations

Helpful documentation

Mobile app available

Free tier available

Easy to use
Cons
Pricing can be vague

No tagging support

Average form builder

Can't use for live events

Non-existent community

List-centric; limits flexibility

Charges for duplicate subscribers

Reporting function can be better


With its sophisticated, built-in deliverability software and comprehensive permission marketing system, PHPList is designed to send a single campaign via email to a large number of subscribers.
The software can be installed and hosted on your own servers, or you can use it via its hosted service.   
Why PHPList?
Open Source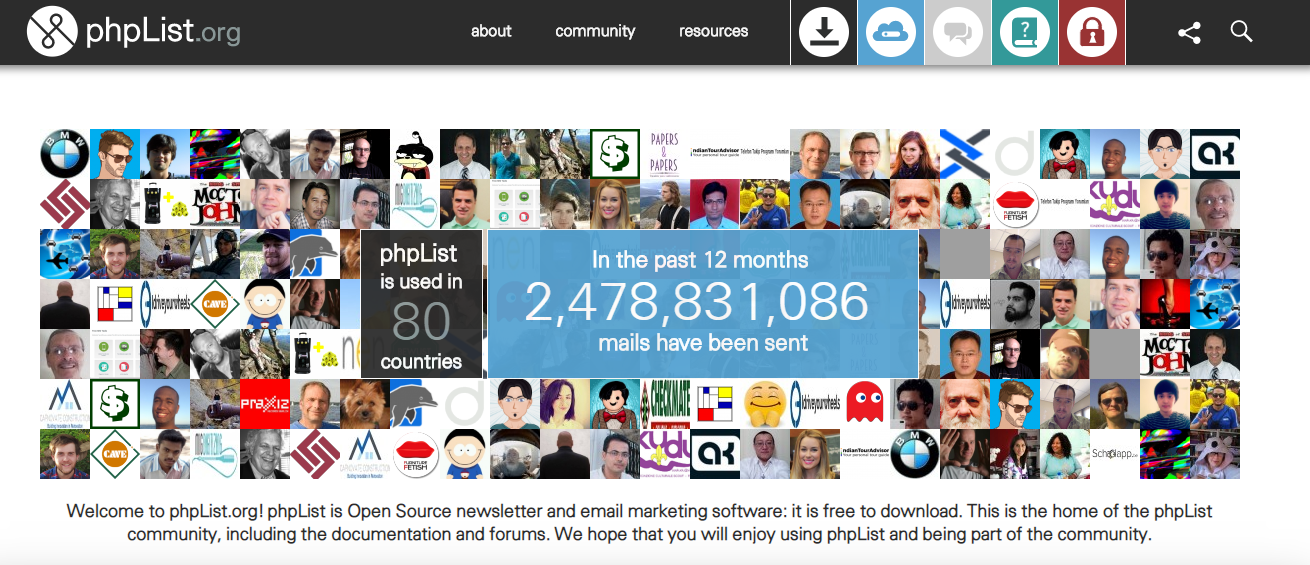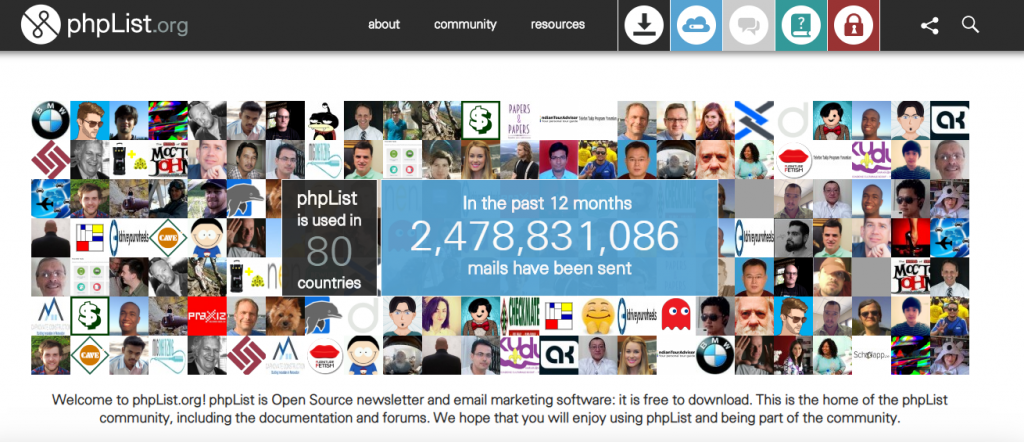 PHPList is an open source software, which means there are several users in a large community that contribute to its reliability, development, and security. 
Open source software offers the flexibility and freedom that allows you to control your data without vendor lock-ins. It also makes advanced tech services and support from its developers available.
Economical & Scalable
PHPList offers several pricing plans you can choose from to suit your budget. There's a trial account that's free forever and lets you send 300 messages a month. 
For other pricing plans, you can send millions of messages monthly, but the price depends on the volumes you want for your campaign.
Adaptable & Intelligent
PHPList is adaptable, powerful, and scalable so you can start simply and as you grow, the software adapts and grows with you. You can thus expand and manage unlimited segmented lists, and collaborate with multiple other users with flexible permissions.
PHPList is also multilingual and usable in more than 20 languages; its subscribe pages are also internationalized.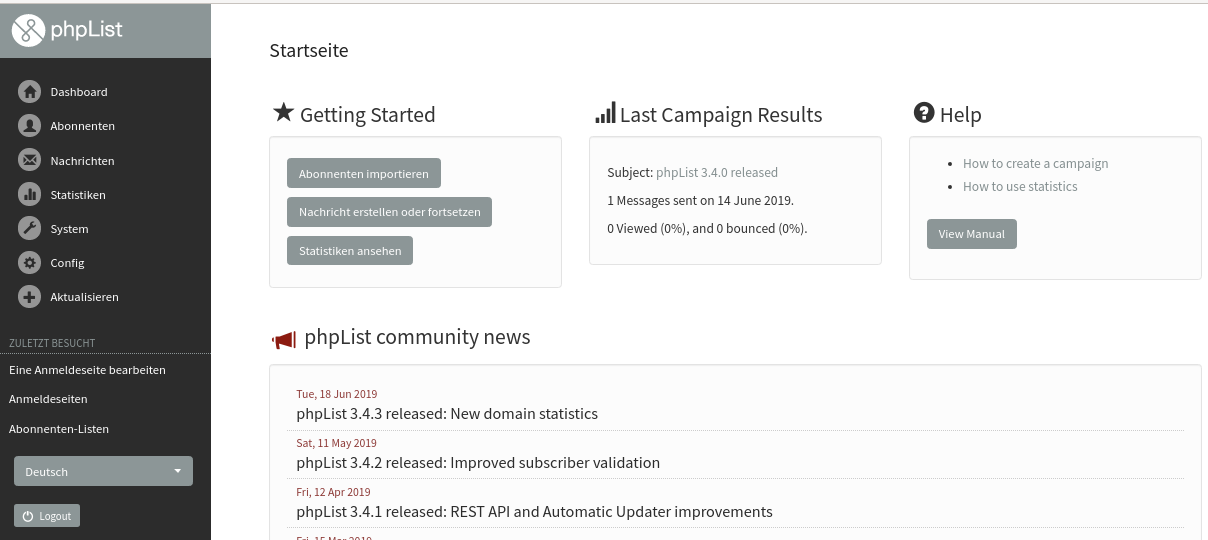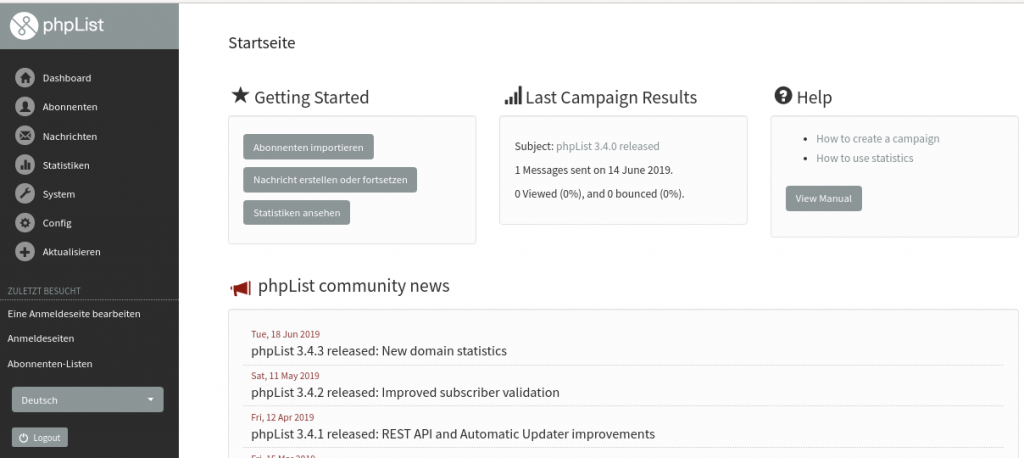 Powerful & Flexible
PHPList offers a powerful list manager with flexible integration so you can use all your data and get a lot more from your subscriber lists.
If you need a break from PHPList services, your installation is kept active just in case you want back in.
Feature-rich
With PHPList, you have creative freedom in designing your email messaging and campaigns, and sending them out. 
Each email that's sent out is uniquely tailored and targeted for its recipient for more engaging campaigns.
Excellent Support & Incentives
PHPList offers helpful documentation and email support to all its customers, plus big discounts on top-ups for maintaining your monthly plan.
PHPList Features
PHPList Newsletter & Email Marketing
With PHPList, you can send out announcements, newsletters, email campaigns, and notifications to a single email or millions of subscribers. 
PHPList has a web interface from which emails are composed and personalized, and you can use plain text, templates, or HTML.
You can organize your subscribers into lists, and even import email addresses and attributes from your online store, email account, blog, or database.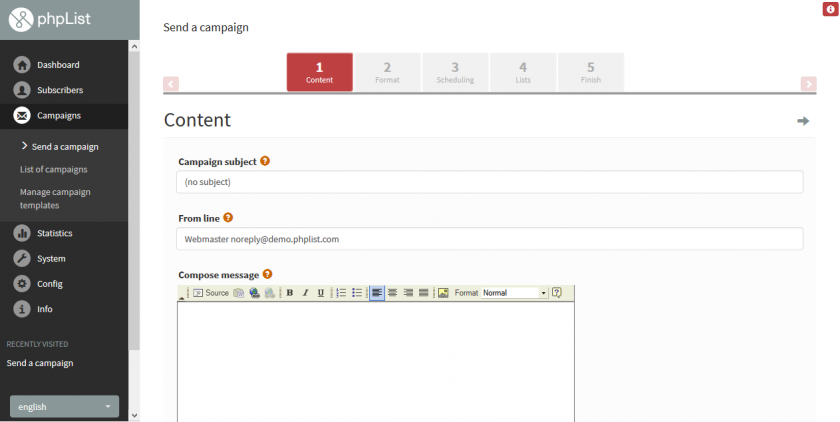 Worth Reading : Guide To Ecommerce Content Personalization
Permission Marketing
Clean, dynamic lists are available to help you grow lists of engaged and satisfied subscribers.
They can update their personal data, email addresses and subscription preferences, with a double-opt in that makes it easier for them to unsubscribe. 
This is a good thing because it means your emails will get to the right people, and the list quality increases.
Customized Messages
Each email sent to your subscribers is customized for them, with attributes such as name, language, and country alongside others of your choice. 
You can use placeholders, lists, and attributes to create highly engaging and personalized campaigns. It also has an exclude-list feature that lets you refine segmentation further.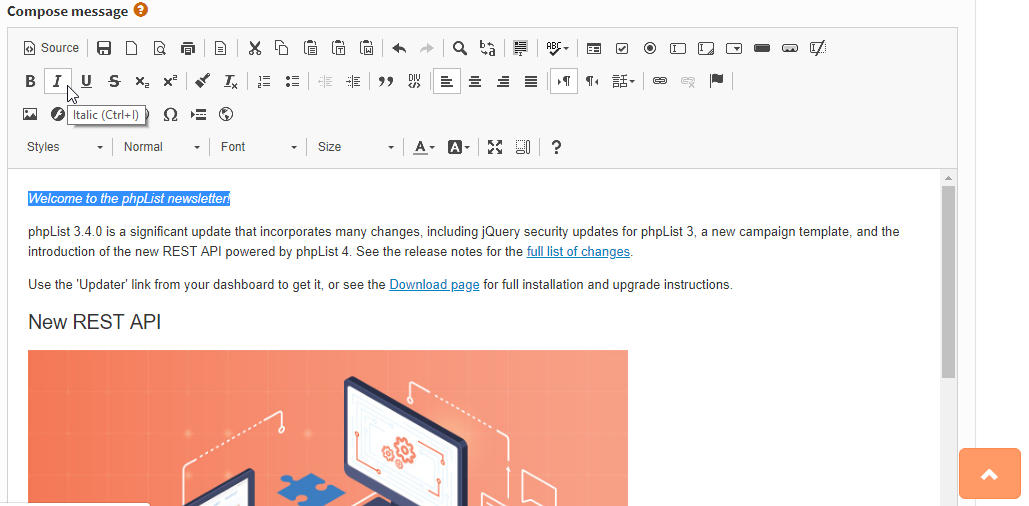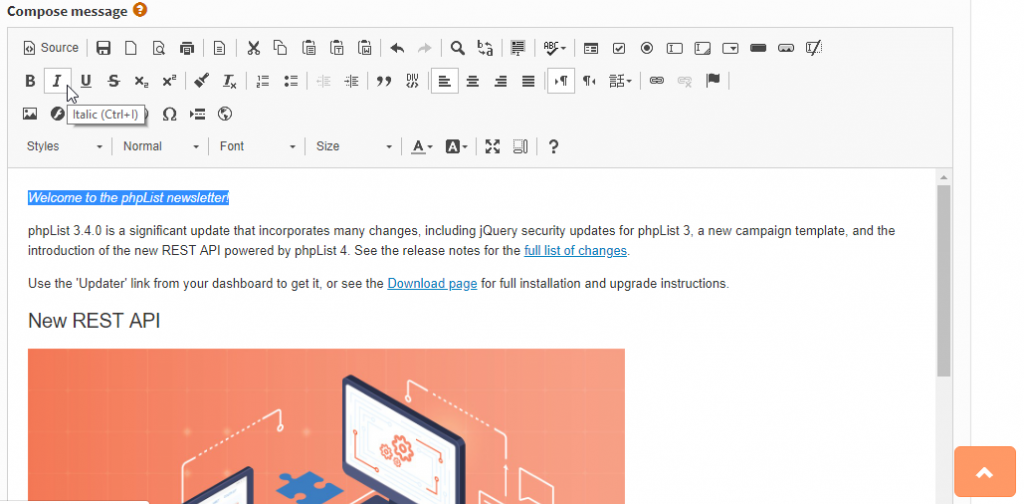 Interesting Post : Ecommerce Emails Your Customers Will Love
Analytics
PHPList has built-in statistics, Open Source Piwik, or Google Analytics that you can use to analyze your campaigns.
This also lets you track opens, link clicks, forwarded messages, and compare across all of your campaigns.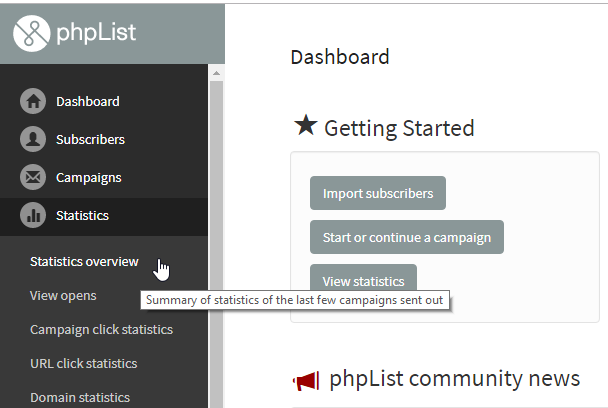 You can view stats by URL, campaign, or subscriber for a more thorough analysis, and drill down to individual subscribers.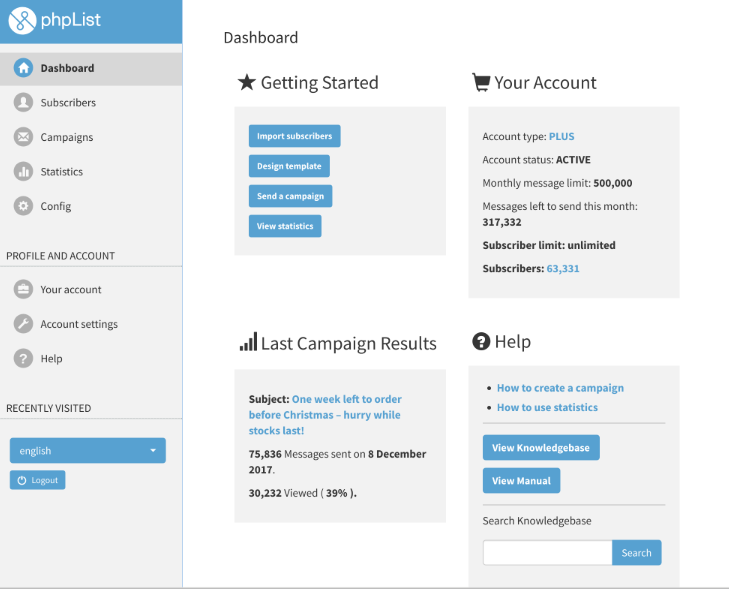 A/B Testing
You can use list segmentation to apply split testing to your campaigns and improve their performance.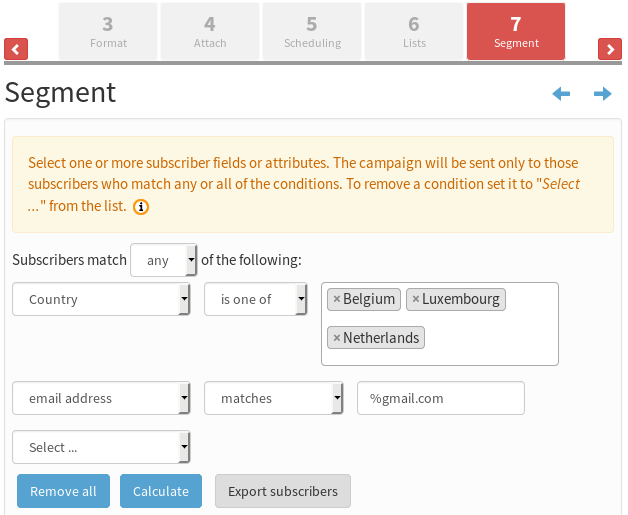 Intelligent Delivery & Bounce Processing
PHPList offers intelligent processing of email bounces, with continuous monitoring of deliverability and blacklists. It also processes spam complaints from major mail hosts automatically.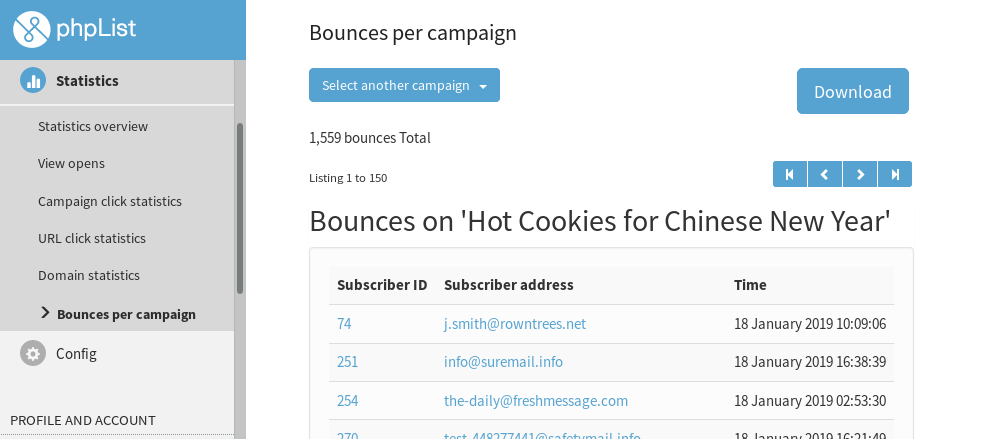 PHPList Documentation & Support
PHPList offers helpful documentation for beginners, regular, or power users and developers with comprehensive and up to date information on its functionality. 
The documentation is in a manual that you can tailor to your needs and contribute to the community.
Email support for customers hosted by PHPList is available from the core development team, while community support is available through IRC chat and forums. 
A blog is also available that describes tips and tricks and any new features for success.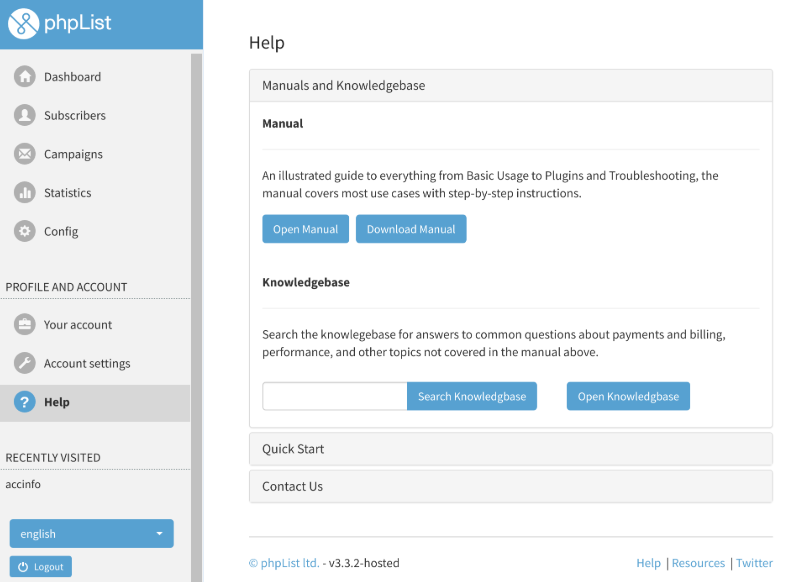 List Manager
You can import and manage complex data using CSV files, match each column of data on import with custom attributes, or use foreign keys to update and sync lists with other databases. 
This eliminates subscriber duplicity, and keeps your data organized and accessible through subscriber profiles.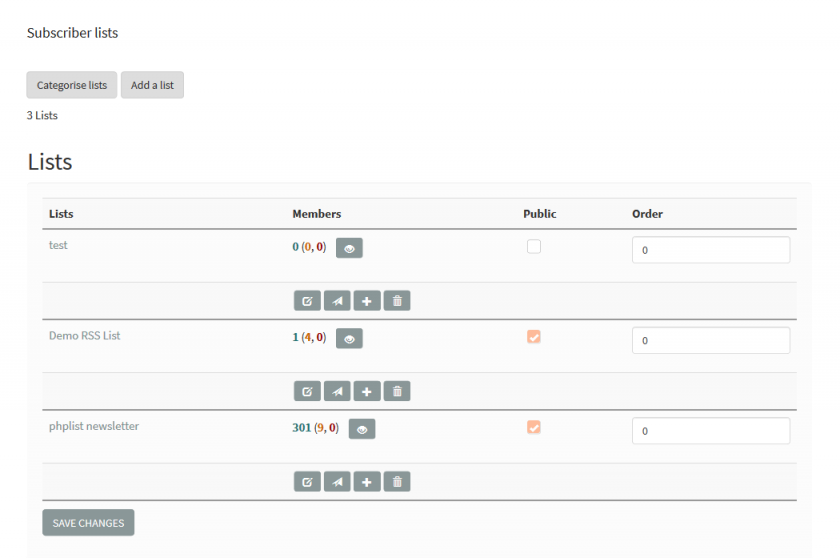 Email Designs
PHPList lets you create beautiful HTML campaigns from the web interface, and send plain text versions to subscribers who prefer this. 
You can send documents or PDFs as attachments, and insert images in messages or as remote links. You can also store and use multiple HTML templates, which are applied to your campaigns after you create them.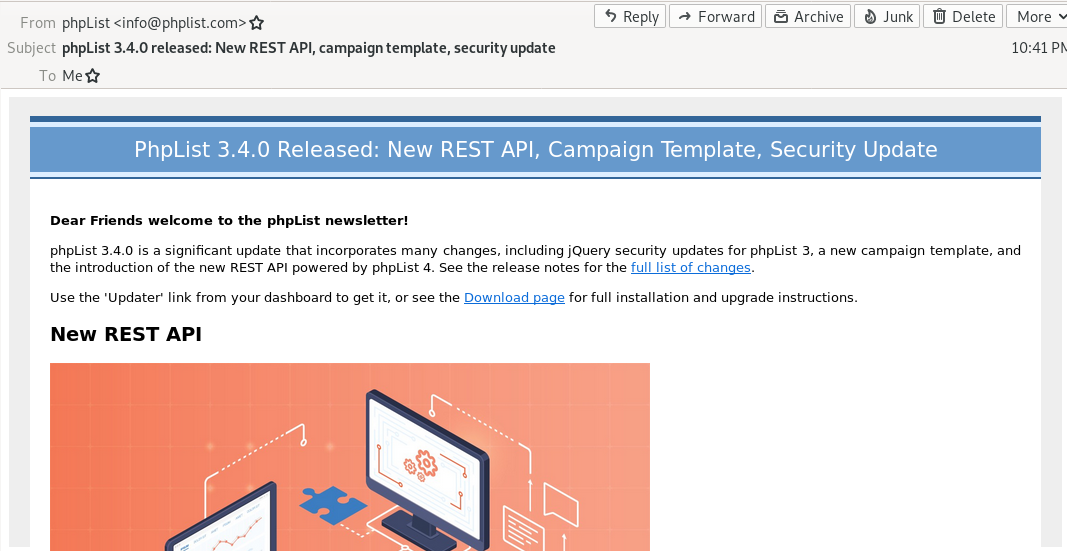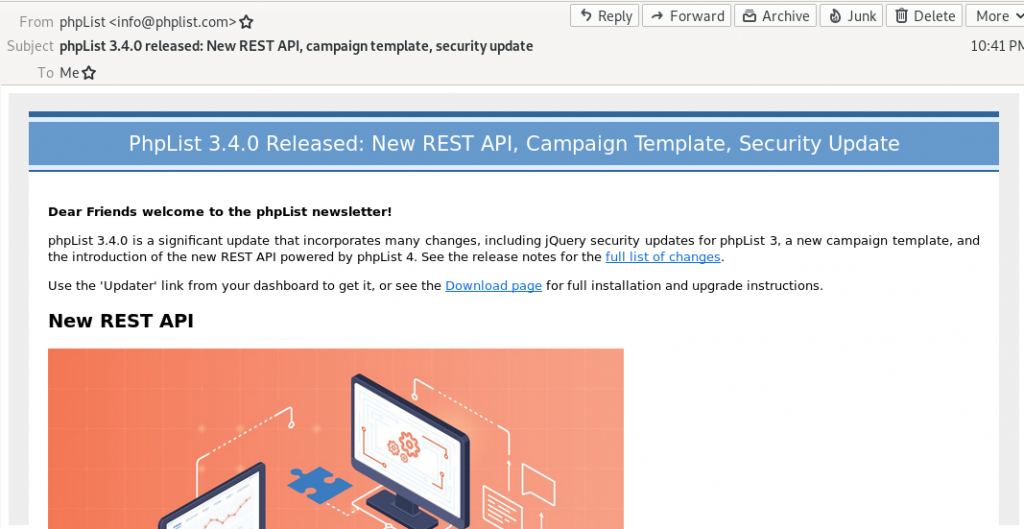 Scheduling
You can schedule campaigns to be sent at the right time as they're usually time sensitive.
You can use embargos or stop sending on schedule for sensitive campaigns, and PHPList will continue to send even after your computer is offline or has been shut down.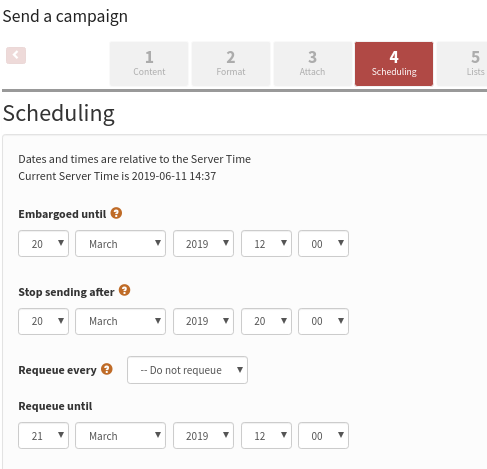 Export Features
PHPList's comprehensive export tool ensures your data belongs to you. You can freely change the service or software provider to manage the data to your liking.
Security
The software is secure because it is open source, and you can get a copy of their database anytime. Each installation and database on the PHPList server is self-contained so the data belongs to you. 
You can use built-in link tracking to own and control the data, and communicate with PHPList via OpenPGP/GPG encrypted mail. The software uses HTTPS, HSTS, PFS, and is a participant in the resetthenet for digital privacy.
PHPList Pricing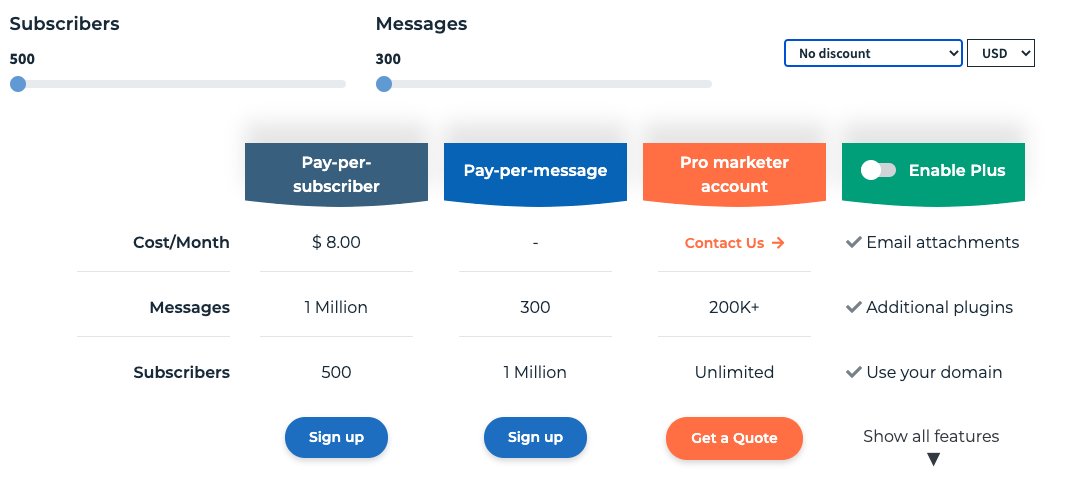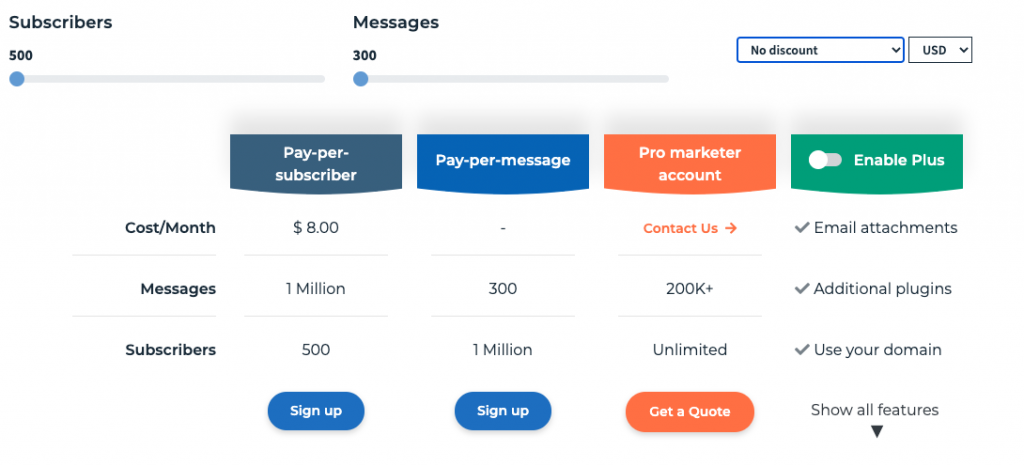 PHPList offers a  pricing structure that's a little bit confusing. You can choose to pay-per-message or pay-per-subscriber.
Pay-per-subscriber starts from $8/month for 1 million messages and 500 subscribers.
Pay-per-message starts free for 300 messages and 1 million subscribers.
The Pro marketer account offers 200k messages and unlimited subscribers. Contact them for a quote.
PHPList Pros & Cons
Pros
Flexible pricing with free plan

Helpful documentation
Cons
Pricing can be confusing

Has a learning curve

Not user friendly

Support could be better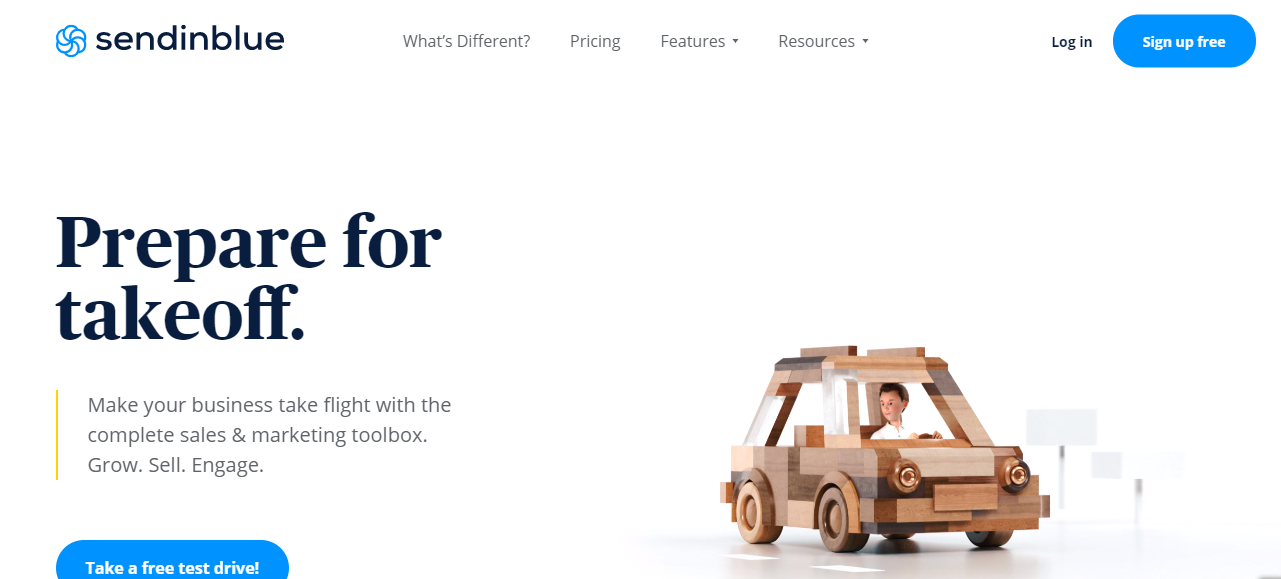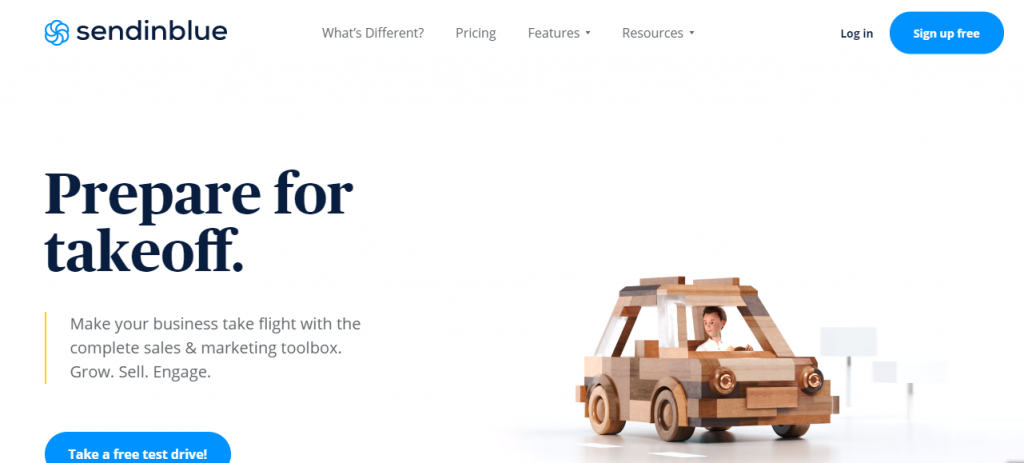 Sendinblue is an email marketing solution that empowers businesses to build and grow relationships with their customers or audiences.
It does this via email campaigns, marketing automation, CRM, SMS messages, transactional emails, chat, retargeting, and Facebook ads.
Why Sendinblue?
Feature-rich
Sendinblue offers a robust suite of services which includes email marketing and SMS campaigns, transactional emails, and much more. All these are packed into a single, user-friendly platform that helps your business grow the email list, sell, and engage customers.
Our Pick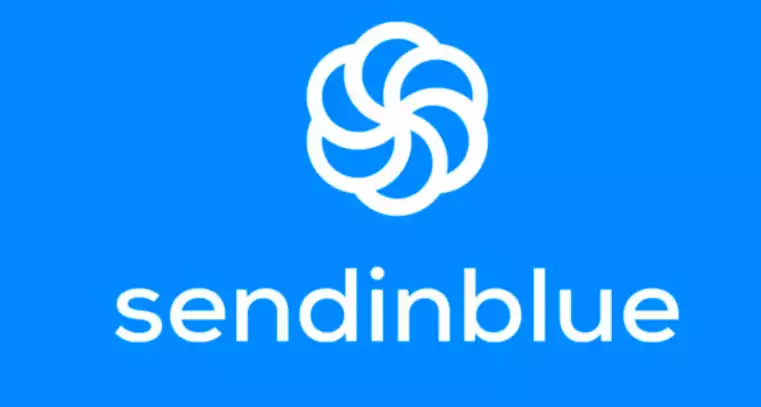 We earn a commission when you click this link and make a purchase.
Tailor Made
Because it understands the value of email marketing, Sendinblue is tailored to reach your target audience or market. The tool is specifically crafted to help you convert subscribers to loyal and paying customers.
Read : Complete Sendinblue Review
Easy To Use
Anyone who wants to build new workflows, or newbies seeking to automate basic email sequences can use Sendinblue's templates, which are editable and can be redesigned for specific tasks.
Custom Workflows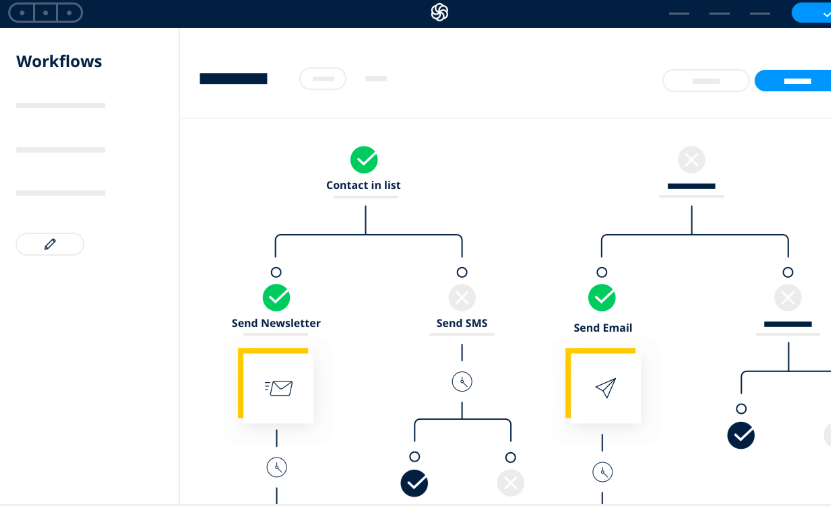 Sendinblue workflows start with a basic contact file, a contact who has completed a website activity or email, a contact who has submitted data in a form, or one who was logged as a website visitor. 
Once you know who to add, you can base your sequence on if/then conditions to know what communication to send next. The interactions you can send are unlimited.
Integrations
Sendinblue integrates with ecommerce platforms like Magento and WooCommerce so you can perform basic monitoring for website and product purchases that'll let you add users to workflows based on their activity.
Transactional Emails
You can send out emails that are triggered, driven by data around the behavior and interaction of your customers on your site or app. 
For example, if they made an in-app purchase, Sendinblue can be configured to send the user a receipt of purchase via email.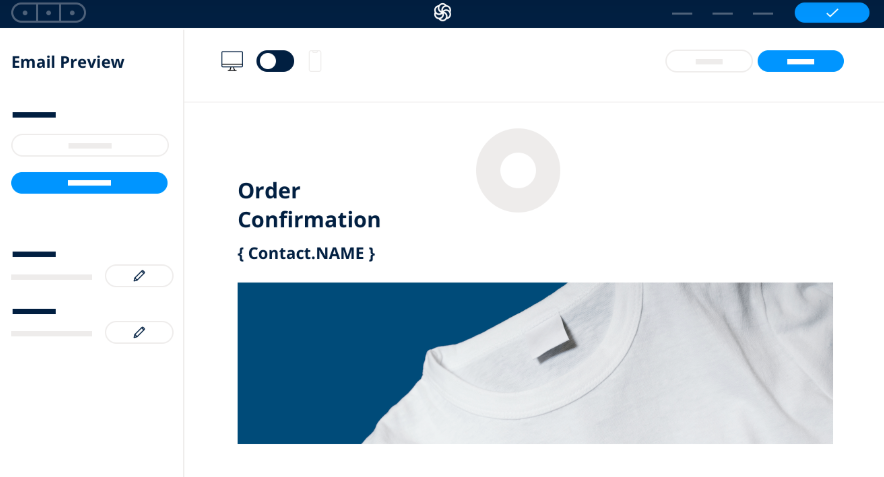 Interesting Comparison : Sendinblue vs Constant Contact
SMS Marketing
You can send SMS messages to users directly to their phones as a marketing effort outside of emails. They deliver faster, offer convenient opt-in and opt-out, are short and sweet, and have high open and conversion rates.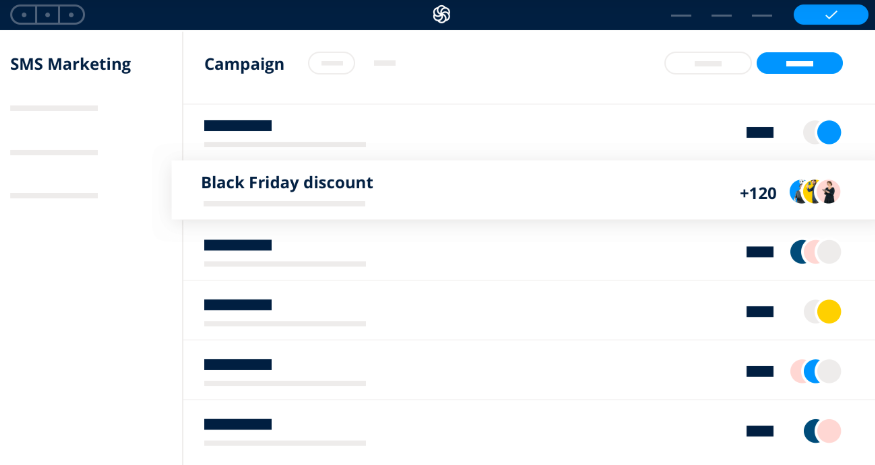 Email Builder
You can create stunning emails to communicate to customers without coding or design experience. The drag/drop editor lets you move elements to where you want them to appear and edit accordingly. 
Our Pick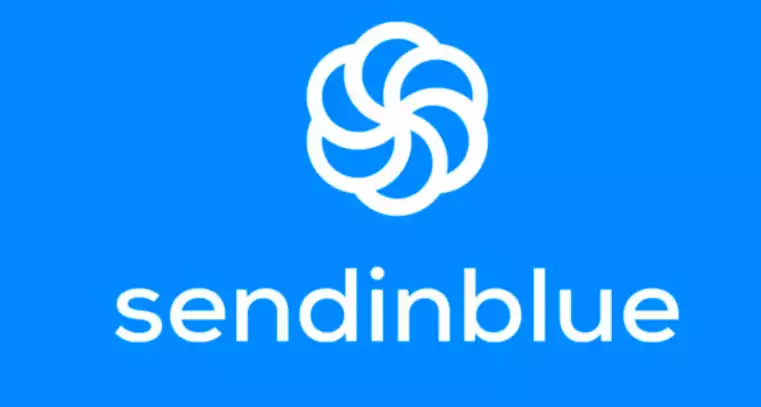 We earn a commission when you click this link and make a purchase.
There are several templates you can use if you don't want to build from scratch, plus you can fill in each subscriber's individual details for a personalized touch.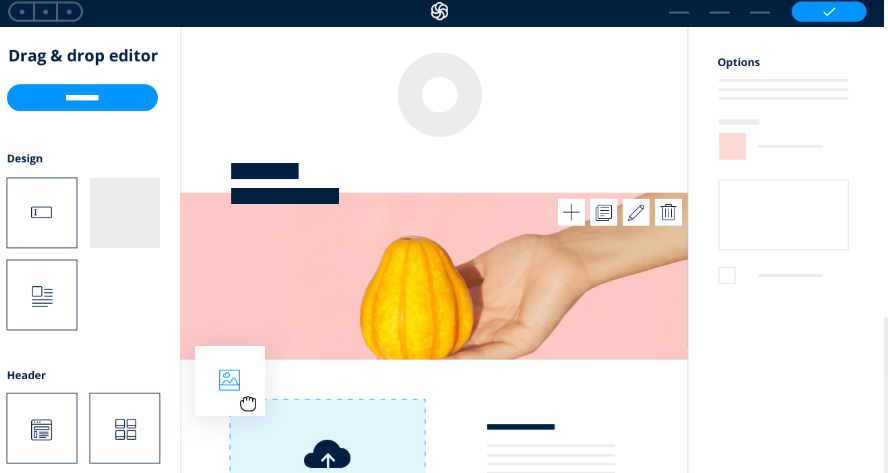 Contact Management
To boost open and conversion rates, Sendinblue lets you send highly targeted emails to a part of your email list if some of them want different things.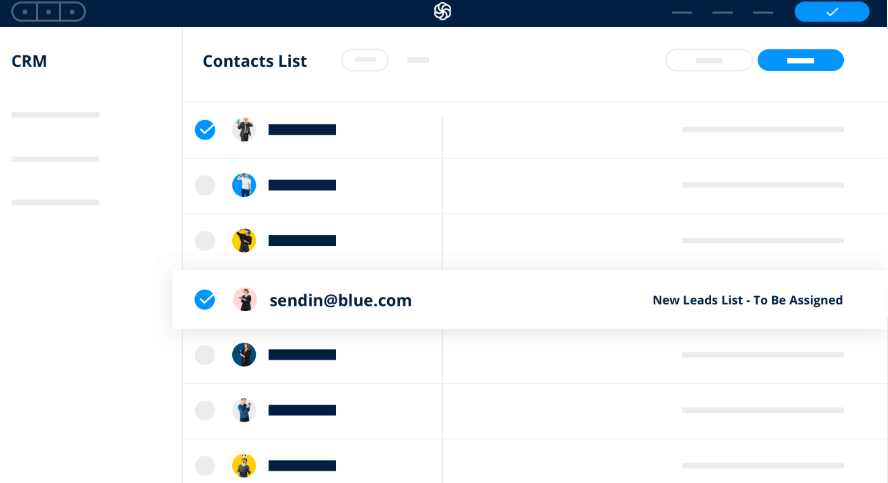 Campaign Reports
You can track your campaign's progress in real time and see opens, link clicks, unsubscribes, and more, to help build your CSV or PDF reports for better decision making.
Automation
You can develop workflows and triggers to automate email marketing while you focus on growing your business, using different steps and variables for a comprehensive campaign.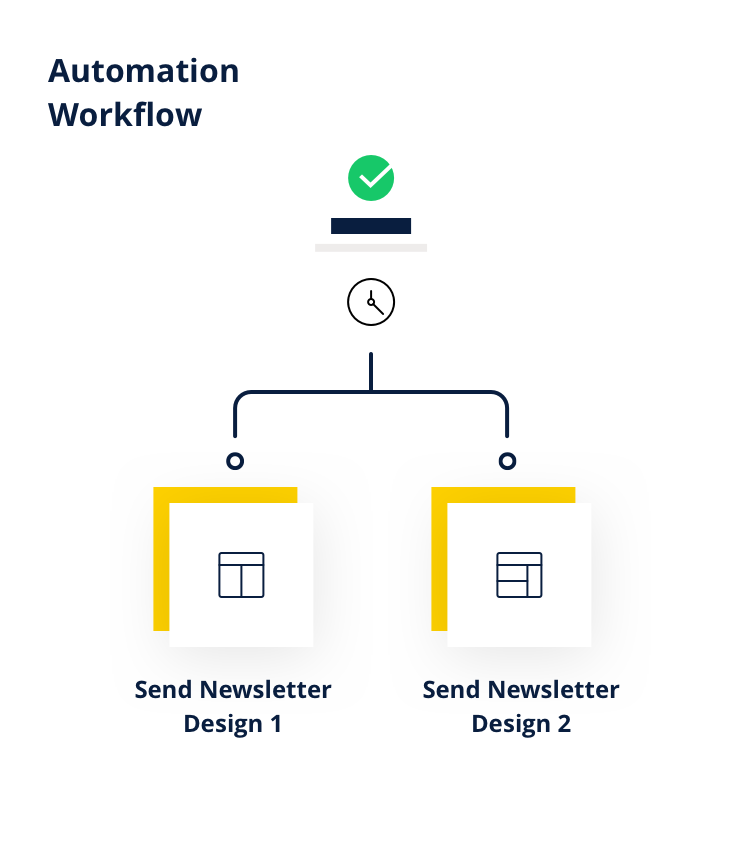 Related : MailChimp vs Sendinblue vs Mailjet
Sendinblue Pricing
All plans include unlimited contacts, and the pricing is tiered based on how many emails you want to send every month. 
The Free plan offers up to 300 emails daily, with unlimited contacts, while the paid plans include Lite that starts from $25 monthly for 20,000 emails and goes up to 1,00,000 emails.
Premium starts from $65/month/20,000 and goes up to with 10,00,000 emails. There is also an Enterprise plan for big businesses.
Our Pick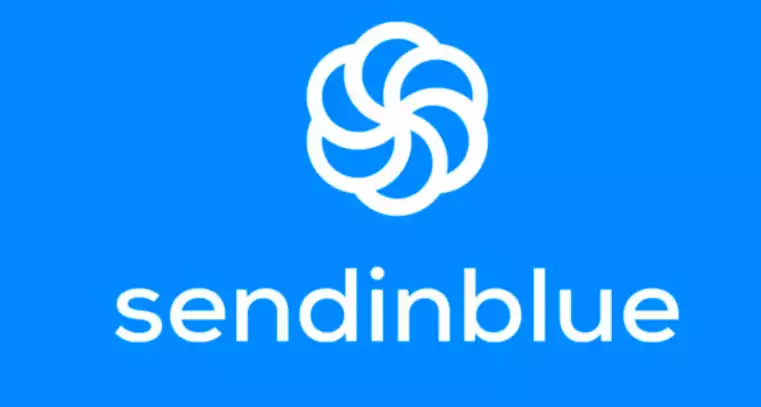 We earn a commission when you click this link and make a purchase.
Sendinblue Pros & Cons
Pros
Responsive email builder

Easy to use and set up

Multilingual

Great support

Affordable

SMS messaging

Solid reporting

Integrations with ecommerce and Google Analytics
Cons
No phone support

Imports contacts via TXT or CSV files

Limited integration options

Limited email template selection
Related : MailerLite vs Sendinblue
Winner – MailChimp vs PHPList vs Sendinblue
If you know what your business really needs, you can pick the tool with the closest match of features and pricing.
MailChimp is easy to use and a good start for small businesses, with great analytics, affordable pricing, and a robust feature set. Sendinblue is similar, but offers SMS marketing, which is a plus. 
Sendinblue is a bit pricier, but offers value for money, and, if you compare it with PHPList, it's more user-friendly with even more features.
PHPList is open source so you're guaranteed support, and it offers A/B testing, which Sendinblue doesn't, but its pricing is a bit confusing.
For a small business or newbie starting out with email marketing, MailChimp and Sendinblue are great options to begin with, but for the purposes of this review, Sendinblue is our winner. 
It's easy to use, feature-rich with tools your business needs for effective email campaigns. Plus, you get SMS marketing for more direct communication with your contacts, and it's affordable too.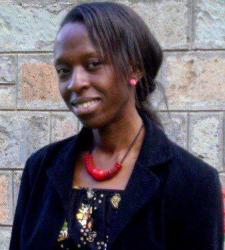 Author: Elsie Biage
Elsie started off as a freelance business and tech journalist. Having written for publications like Lifewire, and WindowsReport, she has garnered immense exposure over the years. She is a certified social media expert with deep interest in internet marketing, ecommerce and information technology.