Any modern business knows that in order to get messages out to their customers and prospects, they can't neglect technology.
Traditional methods such as using printed fliers and distributing them are almost obsolete as newer digital communication methods take center stage.
Digital marketing has become a crucial area of business management today as more consumers use internet-connected devices.
This is where email marketing services come into play, especially for younger consumers who can be difficult to reach.
Why Email Marketing?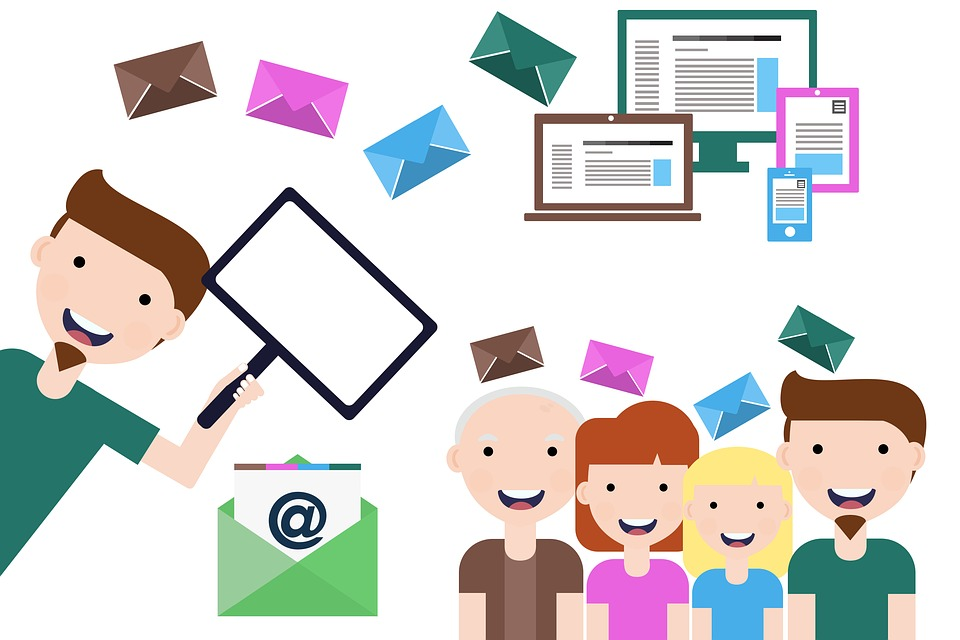 Social media has expanded marketers' options in terms of promoting their products and services. However, digital marketing campaigns have at their core the age-old email.
It's a low-cost entry with many options you can use to tailor a solution for your specific needs.
When done properly, email offers amazing engagement numbers so it remains a marketing tool that's a favorite among many.
Besides helping you connect with your audience and build relationships, email marketing helps you increase repeat visits, conversions, and generates more revenue per dollar spent.
With email marketing software, you can achieve a lot more by sending out information about your brand and product at relevant points in time, seeing as most people have email accounts.
In order to succeed, you need the right email marketing tools. If you're looking to build an email list, picking the right email marketing tool to use out of the slew of options can be daunting.
However, there are two that stand out among the best of them: Brevo (formerly Sendinblue) and Constant Contact.
We're going to evaluate them based on features, costs, their pros and cons, and finally give our recommendation.
Related : Best Autoresponders & Email Softwares


This full-featured email marketing tool is easy to set up and simple to use.
It packs some handy tools you can use to build relationships with your target market, which should be one of your main email marketing goals, if it isn't already.
It's not just an email marketing tool, but it also offers short message services (SMS) and email services utility, which makes it a unique tool for your overall digital marketing efforts.
Whether you're starting life as a digital agency or you're a budget conscious business owner, Sendinblue's platform can help your business grow.
Everything from its features to competitive pricing shows that it means business when it comes to offering strong email marketing services.
It scores big points for its advanced automations like lead scoring and web tracking. Plus, its nicely-featured free plan provides marketing automation, phone support, and more as we'll see in this comparison.
Sendinblue is built for small and medium businesses, and is designed for simplicity so anyone, whether beginner or pro, can use it to create great email marketing campaigns.
You can send personalized email campaigns and make sure they reach the inboxes of your subscribers, manage contacts, get real-time statistics, and more.
The tool is crafted specifically to help you convert subscribers to paying customers.
Our Pick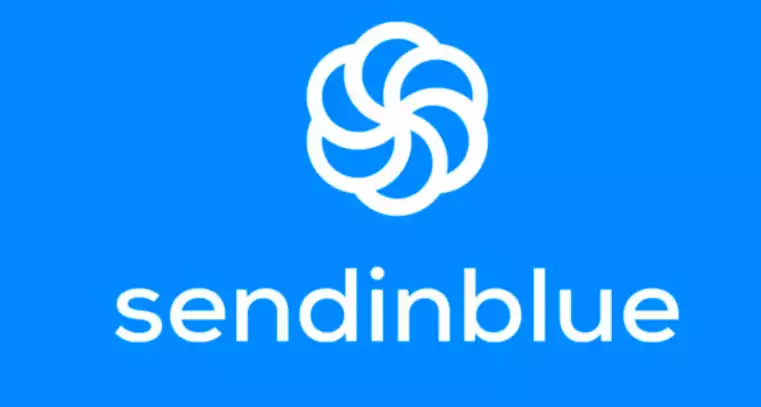 We earn a commission when you click this link and make a purchase.
Sendinblue Features
Let's look at the powerful features that would make you consider Sendinblue as your email marketing tool of choice.
Also Read : Complete Sendinblue Review
Sendinblue Drag & Drop Email Designer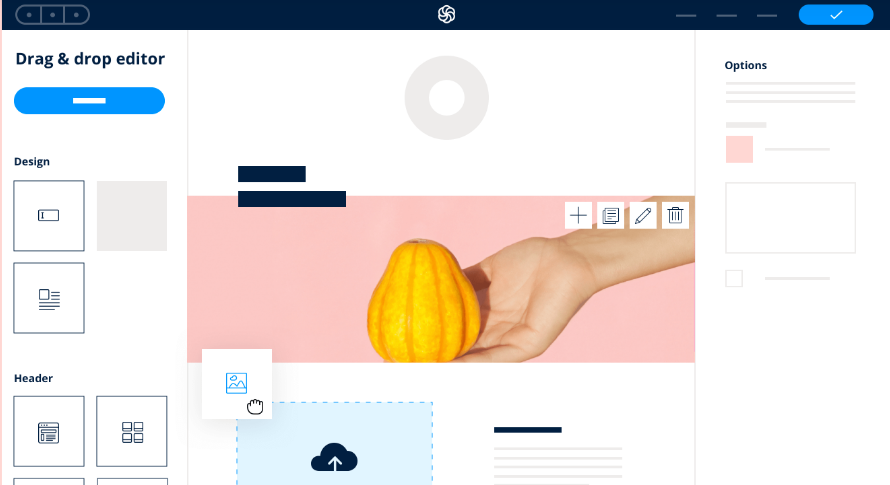 This is a cool feature in Sendinblue that makes it easy to create beautiful email newsletters. Plus, you don't need to know how to write code or how to design.
You can build your email by copying and pasting your own HTML code, use the rich text editor or the drag and drop editor, and create a gorgeous email.
The email designer has pre-made email layouts you can begin by dragging and dropping email elements to reorganize them, or deleting elements and adding your own.
You can also match emails to your brand by adding your logo, photos, and text in one click.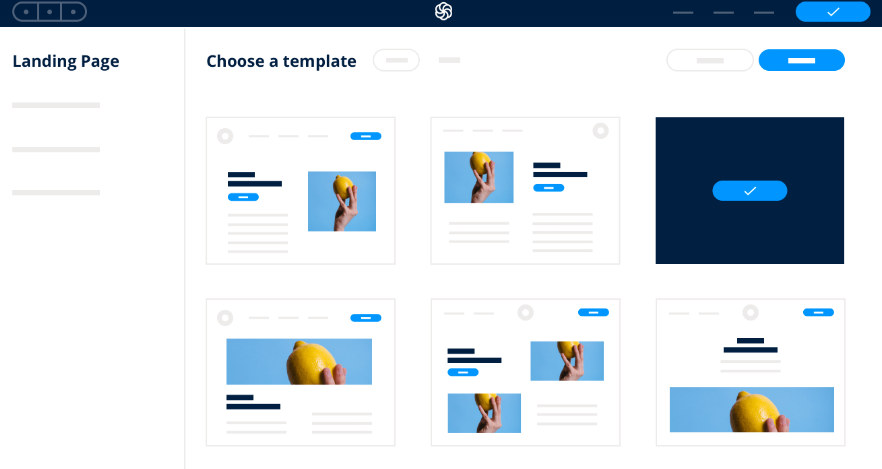 Sendinblue's templates offer a variety of layouts you can use to build stunning emails much faster. The templates are designed for email newsletters, holidays, contests, shipping deadlines, sales. plus a lot more.
The tool also lets you stand out by filling in each subscriber's individual details into the email to personalize the email, which in turn boosts conversion rates and keeps them in your mailing list.
Related : MailChimp vs Sendinblue vs Phplist
Sendinblue Marketing Automation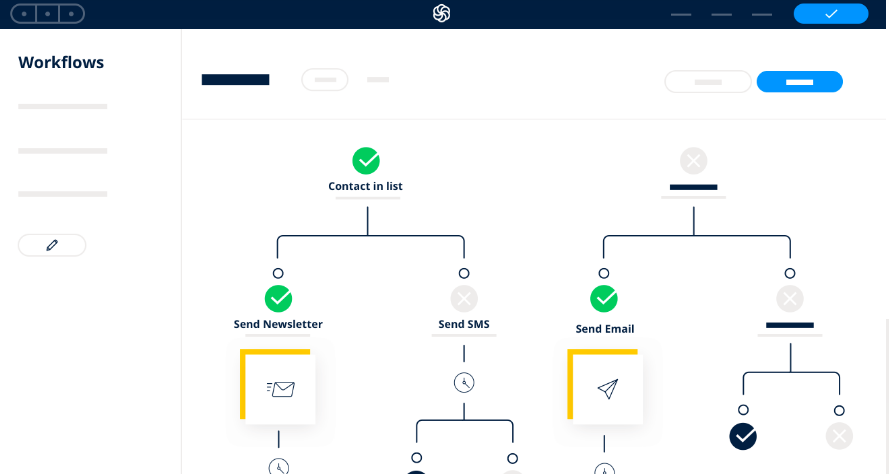 Sendinblue also gives you access to great automation features, whether you're on a paid or free plan.
With this feature, you can send smarter emails effortlessly, welcoming new subscribers with several messages, retargeting users who open or click emails and much more.
It also lets you track specific website activity like if users visit specific web pages on your site, they can get targeted emails sent to them automatically.
The powerful marketing automation is easy to set up with Sendinblue's workflow. Pre-designed automations like product purchase or anniversary date are available for you to pick from. If you like, you can create your custom workflow based on your needs.
Sendinblue's user interface makes it easy to create a marketing automation workflow, and saves you a ton of time. Creating personalized emails that subscribers will love increases your conversions.
There's a neat feature that lets you integrate SMS marketing, where you get to send email blasts with text reminders, or use a text link to your new product, article, or discount code.
Detailed tracking is also included so you can see what your subscribers respond to best, the kind of content they seek, and how best you can reach out to them.
Sendinblue Transactional Email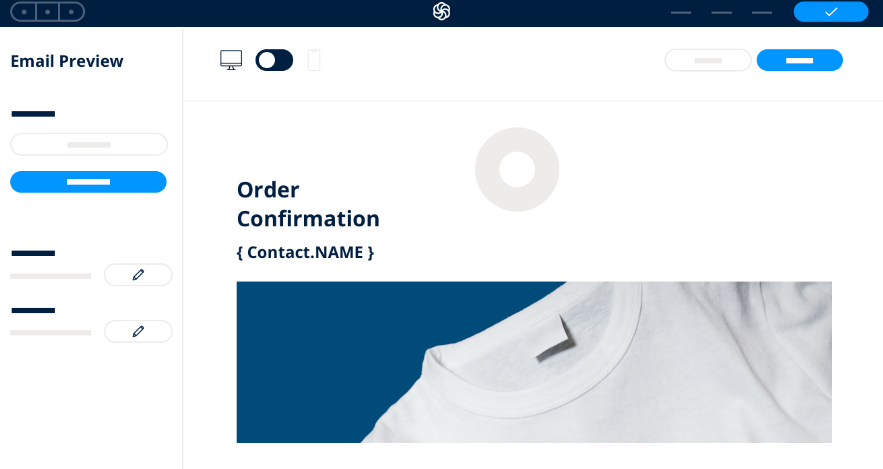 This feature lets you create different types of transactional emails. From the time someone purchases a product, the system sends them an order confirmation email, and when their order ships, they can get an email confirmation about that too.
Our Pick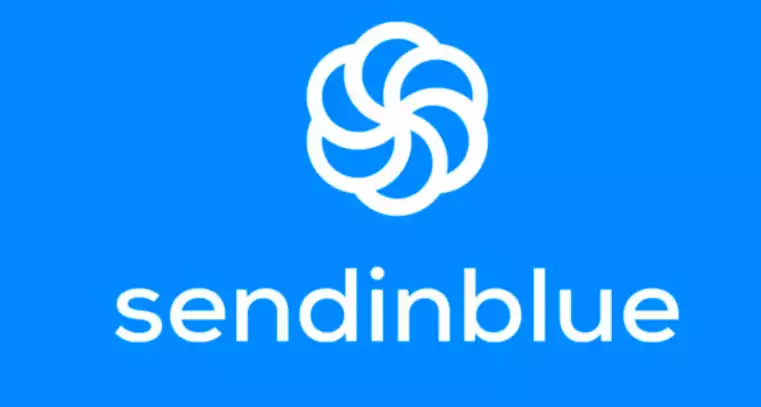 We earn a commission when you click this link and make a purchase.
The advantage here is you can give customers what they need at the right time, thus building their trust in your website. Such emails also have a higher open rate, which makes them crucial for your email marketing campaign.
Related : Sendinblue vs Mailerlite
Sendinblue SMS Marketing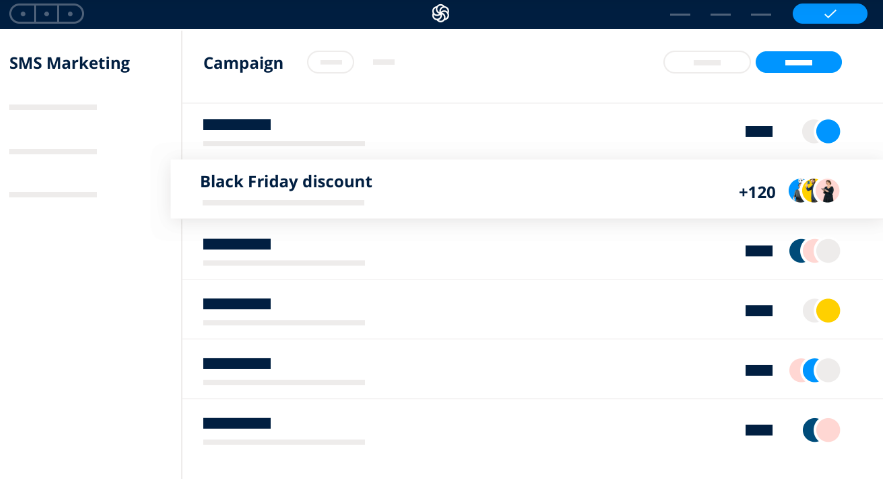 As mentioned, Sendinblue offers SMS marketing that you can use outside of emails to reach users directly on their phones.
The advantages of this are fast deliverability, convenient opt-in and opt-out, high open and conversion rates, and they're short and sweet, unlike emails.
Sendinblue Contact Management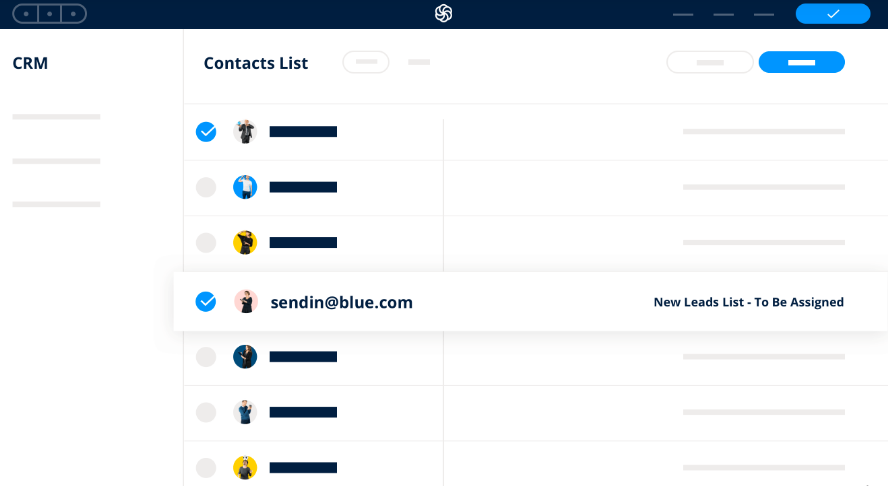 To further boost your open and conversion rates, you can send highly targeted emails to a portion of your email list using Sendinblue.
It helps when your subscribers want different things so you can give options they can use to select what they want and you can segment based on what they love.
Besides segmenting the subscribers, you can organize them into folders for more productivity, and if you want to increase subscriber count, you can use a third-party app to create sign up forms.
Related : MailChimp vs Sendinblue vs Mailjet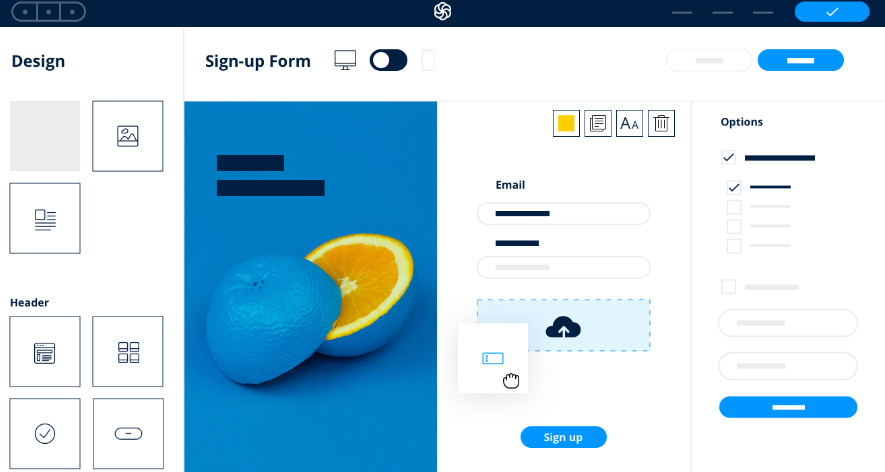 Sendinblue Campaign Reports
Once you send out your email campaign, you can track progress live and see the opens and clicks on your links corresponding with the person that opened or clicked. This can help you build your CSV or PDF reports.
It also gives unique insights like the geographical location that engages the most with your emails, the platforms they use to open emails, and more.
Using these analytics helps you understand your audience better and serve them how they want.
Sendinblue Integrations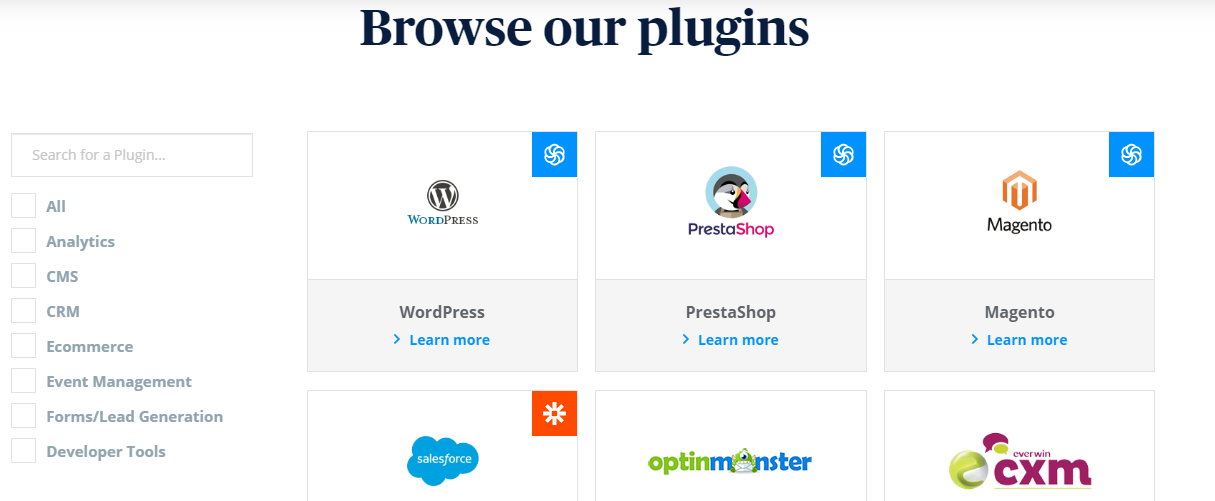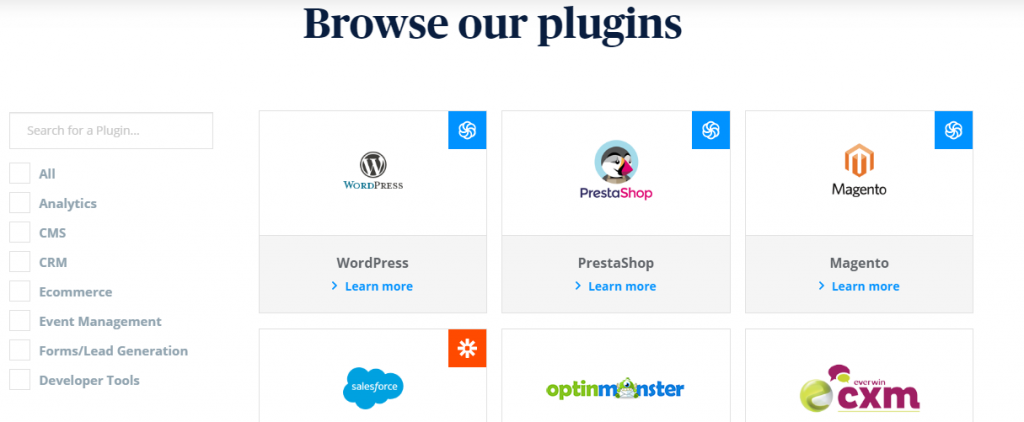 Sendinblue connects to several tools for ecommerce, analytics, CRM, and more. Over 42 plugins are available including integrations with Zoho CRM, Google Analytics, WordPress, WooCommerce, Zapier, and many more.
Its open API allows developers to build new integrations suitable to your business needs.
Sendinblue Support
Sendinblue offers plenty of support via email, phone and chat, and a Resources page that has helpful information on email and SMS campaigns, transactional emails, and a lot more.
There's also a helpful blog, tutorials with tips and tricks, and a chatbot feature to guide you along.
Their Enterprise plan comes with a dedicated account manager that can help you to create campaigns, analyze metrics, and so much more.
Worth Reading : Best GetResponse Alternatives
Sendinblue Pricing
Sendinblue offers four different pricing plans: Free, Lite, Premium, and Enterprise.
Sendinblue free plan offers unlimited contacts, and up to 300 emails sent per day.
The Lite plan starts from $25 per month and lets you send up to 100,000 emails with no limits on how much you can send every day.
Premium plan starts from $65 per month and you can send up to 10,00,000 emails, which is great for marketing professionals.
For Enterprises, a more expensive plan is available customized to marketers who have more advanced needs.
It offers all the features in the Premium plan and comes with a dedicated account manager, priority support, dedicated IP address, and unlimited usage and features.
The free and Lite plans also include Sendinblue branding, but if you want to remove it, you have to upgrade to the next higher plan.
Features such as landing page builder, send time optimization, and unlimited automation workflows are available in Premium and Enterprise plans.
Our Pick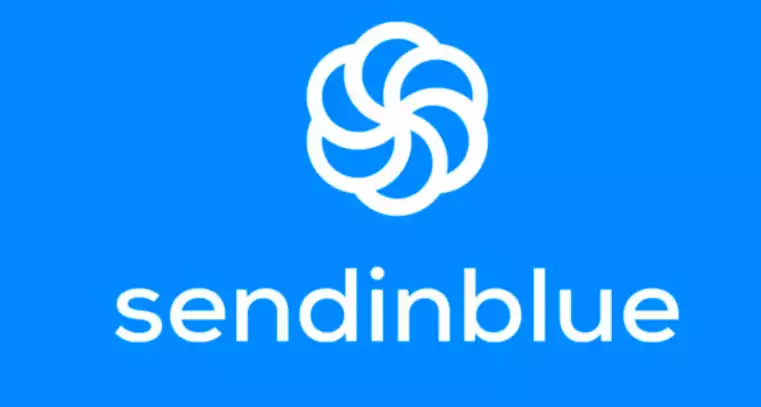 We earn a commission when you click this link and make a purchase.
Sendinblue Pros & Cons
Pros
Generous Free plan available
SMS campaign feature
Transactional email and auto-responders available
Low monthly costs
Feature rich
Great customer support
Multilingual
Offers reports
Advanced automations
Cons
Setting up accounts can be tedious
Basic templates need improvement
Limited integrations
Outdated interface, kind of clunky
Not the strongest for deliverability

This email marketing software allows you to concoct campaigns with ease. It's designed to serve the needs of microbusinesses with between one and 10 employees, who have little time to manage newsletters.
Constant Contact focuses on simplifying and speeding up the creation, sending, and tracking process for email campaigns.
It features an array of tools that focus on marketing automation, segmentation, integration, and personalization.
It also has several integrations partnering with third party apps, which add to its suite of tools for email marketing purposes.
You can easily put together an email that's rich in visuals, as well as import contact lists by uploading a spreadsheet or via other CRM tools.
Related : MailChimp vs Constant Contact
Constant Contact Features
Let's talk about all the features in detail.
Constant Contact Drag & Drop Editor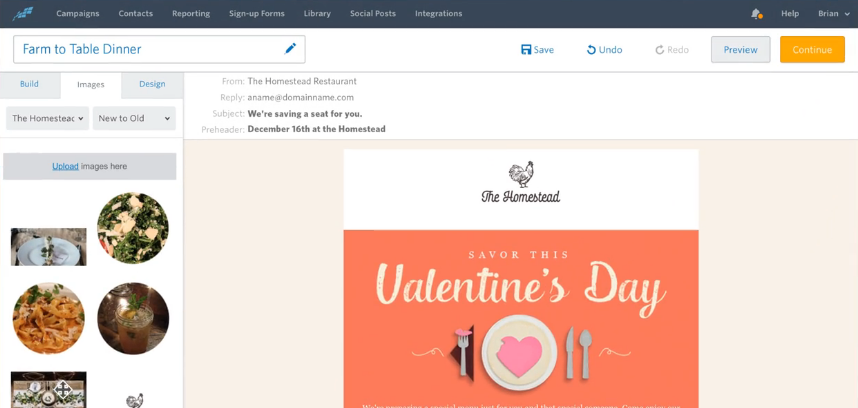 You can create beautiful, engaging emails with the drag and drop editor. It makes it easy for you to customize email templates and design mobile-responsive, professional emails that'll look great on any device.
Constant Contact Marketing Automation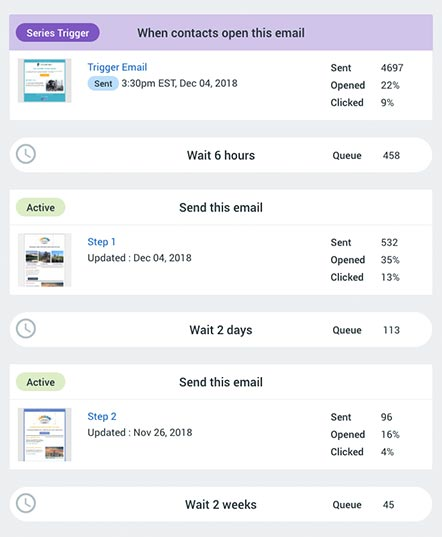 Constant Contact also lets you set up an autoresponder series, welcome emails, birthday, and anniversary emails to send out to your subscribers automatically, based on certain triggers.
Once you customize the emails, you don't have to worry about them until you wish to modify the content again.
Interesting Read : Aweber vs Constant Contact
Contact Management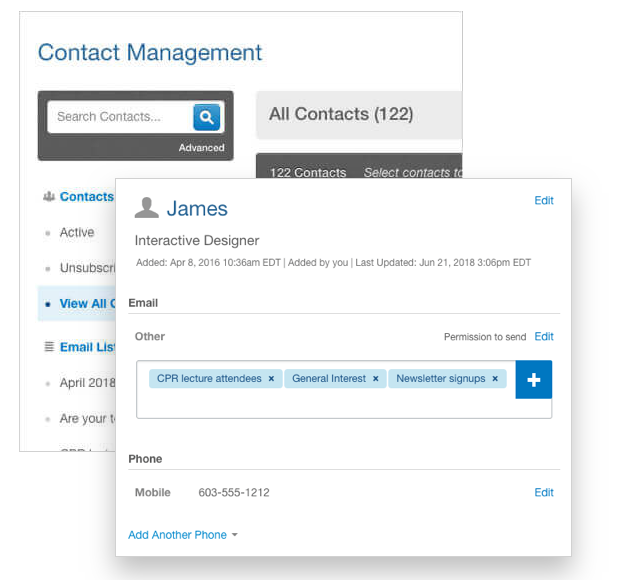 This dashboard offers the tools you need to organize your contact list into a single one by uploading a spreadsheet or text file for automatic processing, or importing from Gmail or Outlook.
You can easily tag contacts and add custom fields, plus clean up your list to remove any duplicates.
Constant Contact Reporting
Detailed reports showing the number of clicks, forwards, unsubscribes, opens, spam reports, and more are available.
They're displayed graphically in your user account, plus you can customize the spreadsheet to export it for any statistic you want. There's an activity tab that logs removals, exports, additions, and updates.
Constant Contact Event Marketing Tool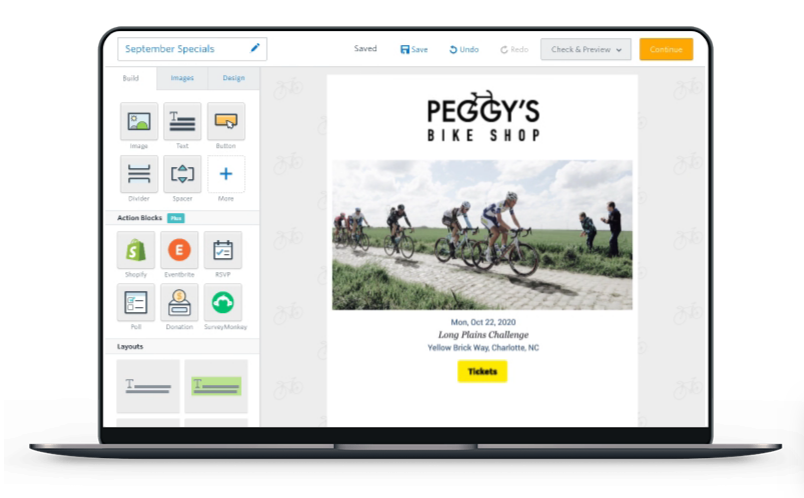 Unlike Sendinblue, you can leverage email marketing using Constant Contact to drive attendance at conferences and trade shows using the event registration application tool – EventSpot.
This tool offers all the features you need to create email invites, and a corresponding home page and registration form.
It streamlines event registration, eliminating the need to collect information via telephone. It also integrates with Eventbrite.
Explore : Best Constant Contact Alternatives
Constant Contact Integrations
Constant Contact offers native integration options with various ecommerce and other apps like Shopify and Eventbrite.
You can also add buy buttons and products to your email directly, or create abandoned shopping cart emails for follow up with prospects.
Other apps it integrates with include Facebook, Gmail, iOS, Office 365, Xero, and many others in its list of 444 integrations.
Constant Contact Tracking Tools
You can track your email marketing results in real time to see who opens, clicks, and shares your emails so you can plan how to move forward.
Interesting Read : Best ActiveCampaign Alternatives
Constant Contact Email Plus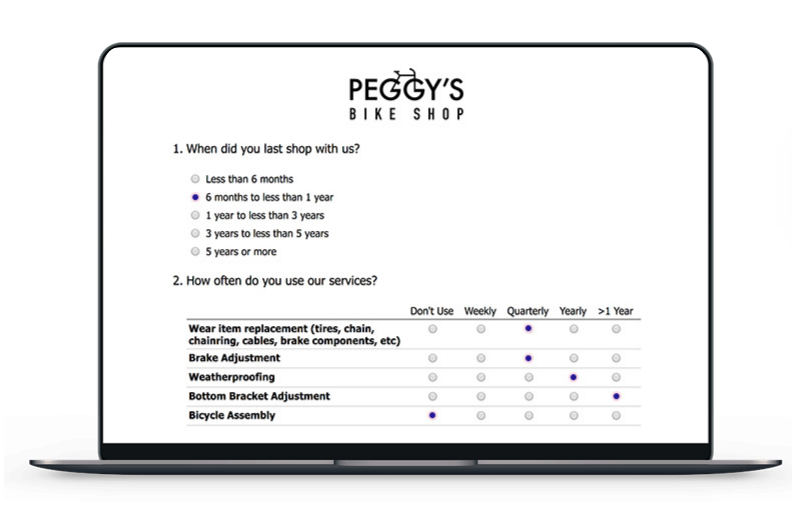 Go beyond your inbox and connect with your customers using donations, live events, online surveys, coupons, and more that help drive more business.
What's more, you can manage all these in one place.
Constant Contact Mobile app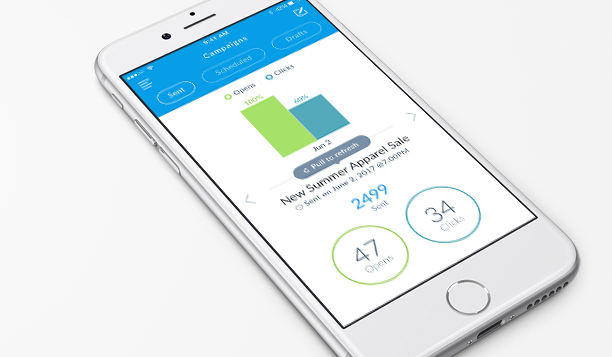 Constant Contact has a mobile app that lets marketers create and send emails on the go from their smartphones.
It also has tracking capability so you can monitor and track performances from any location or device.
It also offers a list builder app you can use to sign up new subscribers from your tablet, and add contacts instantly to any list, create new lists, and add contacts even when you're offline.
You Might Want To Read : MailChimp Review
Constant Contact Support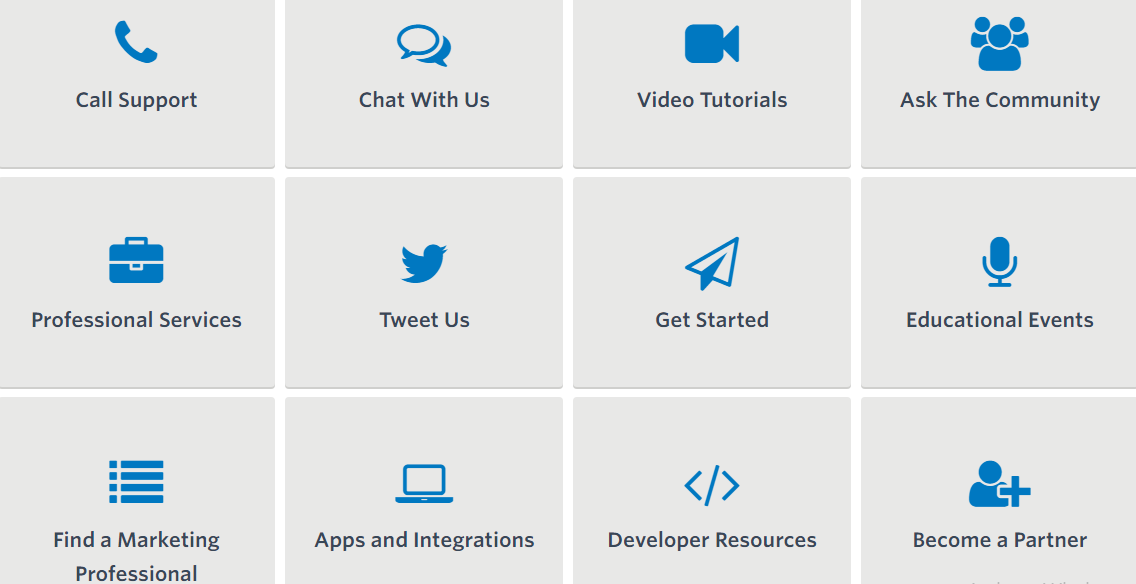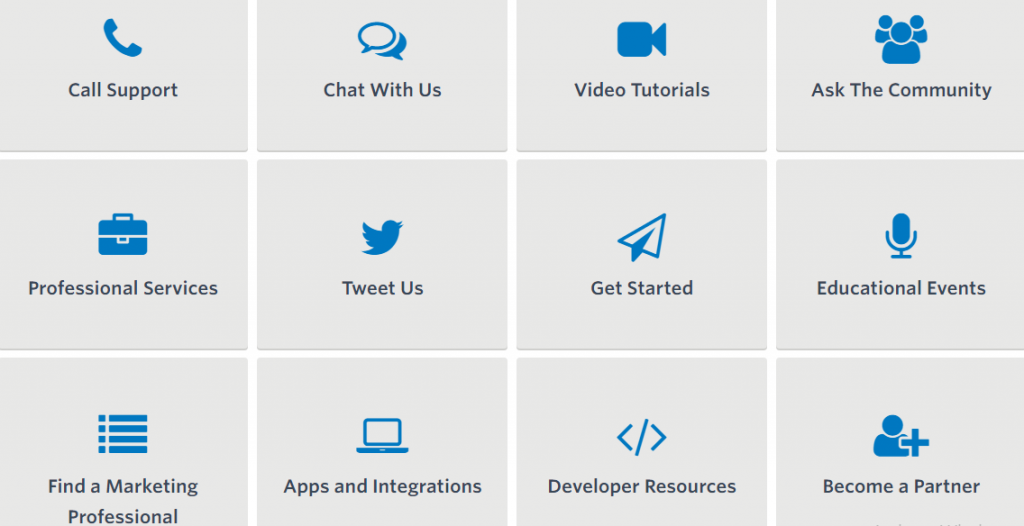 Besides being easy to use and having plenty of options, you can get support from various options including information icons with fields that explain what they are.
It also offers coaches on a toll-free number, knowledgebase articles, and contextual help on each dashboard.
Phone support isn't available 24/7, but they still offer generous hours for this support avenue.
Chat is available or you can interact via Twitter to reach customer support, or ask your question in the online community.
A database of video tutorials is also available that covers tips and strategies for every type of user.
Constant Contact Pricing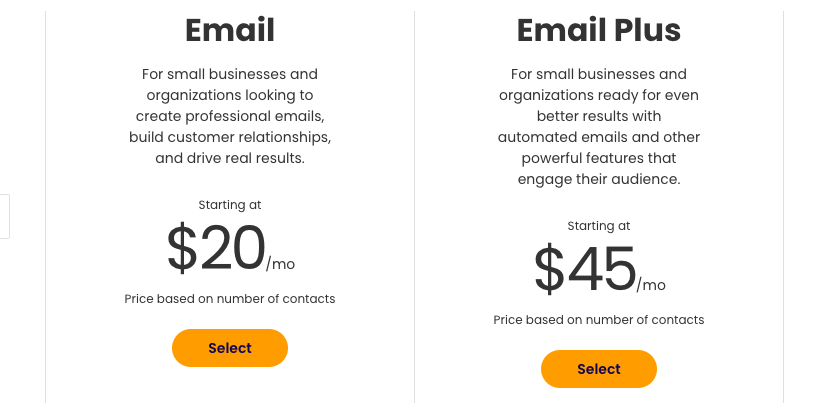 For email marketing, Constant Contact has two pricing plans: Email and Email Plus.
Email plan is the lower tier package starting from $20 monthly and works best with small businesses that need to start email marketing campaigns. It offers list management, audience segmentation, template building, and customization among others.
The Email Plus tier starts from $45 per month and is best for companies with advanced needs.
It offers automated email series, A/B testing, online donations, creation and management of online surveys, event marketing and registration, and much more.
Unlike the Email plan, the Email plus plan also offers features such as Dynamic content, Polls, RSVP, automated email welcome, email behavioral series, and new customer consultation.
In both plans, the first month is available for free, and you get access to all the features including unlimited campaigns. It's a great way to test run the platform and upgrade to a paid plan when ready.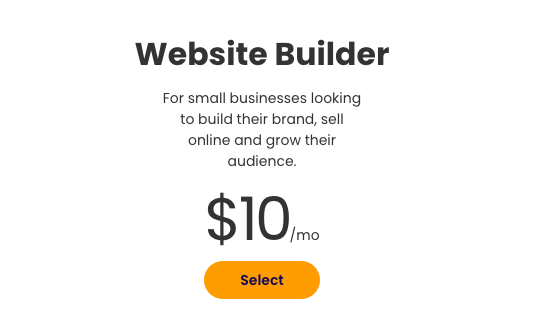 Besides, they also offer a Website plan which is priced at $10 per month. It includes all features you need to build a site along with basic marketing features.
Constant Contact Pros & Cons
Pros
Wealth of templates
Variety of integrations for ecommerce and events
Easy to use
Drag/drop tools
Split testing
Automation and scheduling
Good support for surveys and events
Intuitive and flexible editing module
Free month
High deliverability rates
Advanced marketing tools
Thorough reporting
Plenty of support options
Cons
Expensive
Can be pricey if you get thousands of contacts
Lacks complex automation
No linking in its integration
No behavior-based tagging
Basic form builder
Worth Reading : Best MailChimp Alternatives
Sendinblue vs Constant Contact – Which One Should You Use?
Let's revisit and conclude Sendinblue vs Constant Contact.
Sendinblue is a great email marketing service, especially if you're a beginner.
Its free plan offers a platform from which you can start your email marketing activities, with enough features to get going until the business begins to grow.
When you're ready and have a lot more subscribers, you can upgrade your account and get more advanced features for the next level.
It's easy to be a pro using Sendinblue without breaking the bank while you're at it.
It's ideal for small and medium sized businesses and growing companies that need a tool that isn't basic, but isn't too advanced or extremely robust.
Constant Contact, on the other hand, offers a generous feature set with tools like third-party integrations and email automation.
It's also easy to use for beginners who are starting out with email marketing, and constrained businesses that are new to email marketing or can't spend much time on it.
It does a great job designing and dispatching emails to subscribers, while tracking their behavior.
However, it doesn't come cheap; you can get more powerful email marketing alternatives that cost less, plus it lacks branching workflows that segment contacts into multiple outcomes.
Sendinblue offers a free plan with advanced features, a positive experience, great feature set, ecommerce integration, unlimited emails, tracking, and reporting.
Constant Contact on the other hand is cheaper than Sendinblue, has a great features list, ecommerce integration, unlimited emails, tracking, and reporting.
As you can already see, the two platforms have similar features, but making the final choice between the two would need a lot more than just looking at the feature set and pricing.
User reviews show a positive experience for both, except for a few downsides.
While Sendinblue has limited integrations, an outdated interface, and isn't the strongest tool for deliverability, Constant Contact lacks complex automation, less value for the money, and isn't as easy to use.
Both tools are suitable for beginners, small and medium businesses, but Sendinblue offers an Enterprise plan so you can scale up accordingly.
The feature set is similar, but Sendinblue seems to have a lot more to offer, and at various pricing tiers with a free plan, unlike Constant Contact that offers a free trial only for the first month.
Ultimately, deciding between the two comes down to your budget and business needs.
Final Words – Constant Contact vs Sendinblue
For many young businesses that are just getting started or growing, an email marketing service is one of the first tools they'll need to arm their marketing team with.
Email marketing helps businesses engage with their leads, convert them, and nurture them into loyal customers.
Finding such a tool that'll fulfil the needs of your business, especially if you're on a budget, isn't that hard.
Most of them offer similar features and almost the same pricing, with free trials, email templates, email scheduling, and social media integrations.
When it comes to choosing the best service between Sendinblue and Constant Contact, look at the one that meets your business' unique needs and the budget you're working with.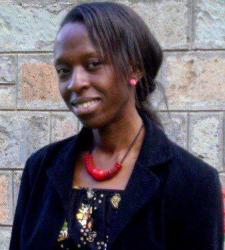 Author: Elsie Biage
Elsie started off as a freelance business and tech journalist. Having written for publications like Lifewire, and WindowsReport, she has garnered immense exposure over the years. She is a certified social media expert with deep interest in internet marketing, ecommerce and information technology.