In these series of blog posts we're going to teach you how to use content marketing to grow your ecommerce business.
In the first part of the definitive guid to ecommerce content marketing we talked about building up your content marketing strategy and what kind of content to create for traffic.
Today we're going to cover creating content for authority and brand awareness, creating content for conversion and how to promote and distribute your content.
Content For Authority And Brand Awareness
Becoming well-known and establishing yourself on a leadership position can really help you grow your ecommerce business.
The more people know about you the more likely they are to come and buy from you.
Your goal should be to position yourself in the mind of your customer as the first option that comes into their mind as they think about the products you sell.
To help you establish this authority and brand awareness, you can use the following types of content:
Guest Posts –
With them you can directly reach out and tap into the audience of other businesses.
According to a study made by Tim Soulo, guest posting is a terrible source of referral traffic.
However, it is one of the best ways to get exposure and credibility.
You're getting your content seen by thousands of new people that have never heard from you before.
That way they can learn more about your company, the things that you do and sell.
And the fact that a big website has agreed to publish a post from yours, means only that you're 100% legit.
If you get published by major websites like Forbes, Entrepreneur, Inc., you wouldn't care if they link to you or not.
However, on your website you can showcase that you have been features by all of these great websites and this can earn you additional credibility and trust.
As a result this will also help you increase conversion rates and sales.
Related : Ultimate Guide To Ecommerce SEO – Part 1
Partnerships & Co-marketing Activities –
Co-marketing is when 2 companies collaborate to promote a co-branded offer.
This could a piece of content (an ad, ebook, guide, etc.) or a product (bundles, etc.).
Co-marketing helps you get in front of a new audience. Usually this happens when 2 companies have very similar audiences and this allows them to work together.
The idea is that when they work together they will be able to achieve much more and they can share the success between each other later on.
For example:
If they are promoting a bundle product to their audiences, they can share the revenue between each other afterwards.
Before getting involved with co-marketing activities, be sure that your partner shared the same goals as you do.
If he wants to promote a new product and you want to generate more email subscribers, you might be on a very different page. This will make it very hard to work together.
You need to both agree and specify all the co-marketing activities you're going to do together.
This like:
What kind of content you're going to create and promote
The specific offers you're going to make
The time period for which you're going to make the promotion
Costs around the co-marketing activities and how you're going to split them
Learn More : What Is Co-Marketing? A Guide to Co-Branding Marketing Campaigns
Become a guest on Webinars and podcasts – this is another great way to reach out to a new audience.
On a webinar or a podcast you can teach people something valuable and you can use that as an opportunity to let them know about ecommerce store and the things that you sell.
That way people can further expand your reach for little to no cost.
All you have to do is prepare a presentation for the webinar. For a podcast that will be even easier as there you will only need to answer questions.
Also Read : The Ultimate Guide to Getting Featured on Podcasts (and why you should)
Content For Conversion
Content marketing can also help you convert your prospect into customers.
That way it directly affects your conversion rates and sales allowing you to grow your ecommerce business faster.
Here are the following types of content that you can use to increase your conversion rates:
1. Product Videos –
They are a great way to help increase conversion rates as they help the customer make more informative buying decisions.
When Zappos first introduced product videos they found that items that had them increased sales with between 6%-30%.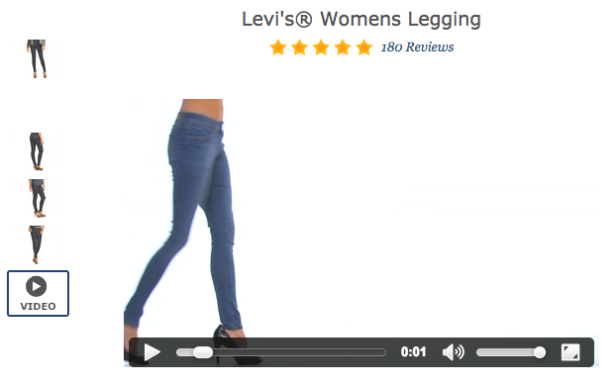 According to StacksandStacks.com visitors are 144% more likely to purchase after seeing a product video that those who did not.
The first great thing about videos is that customers can better see the products from all angles.
In product videos the item can be shown how it can be used in action.
For example: a dress can be shown how it looks on a model with a purse and shoes.
Studies also shows that people are more likely click on a video thumbnail than on any other visual element. They are also more likely to share them than pages with text and images.
The best thing about video is that you can communicate so much more information by using it. A 30 second video is the equivalent of a half a page text.
You take the most out of product videos, we suggest you add them to as many product pages as you can.
In case when you can't afford to do that, you can prioritize your product pages. To do that go to Google Analytics and click on Conversion -> Ecommerce -> Product performance.
This will show you the list of your products starting with the ones that sell the best.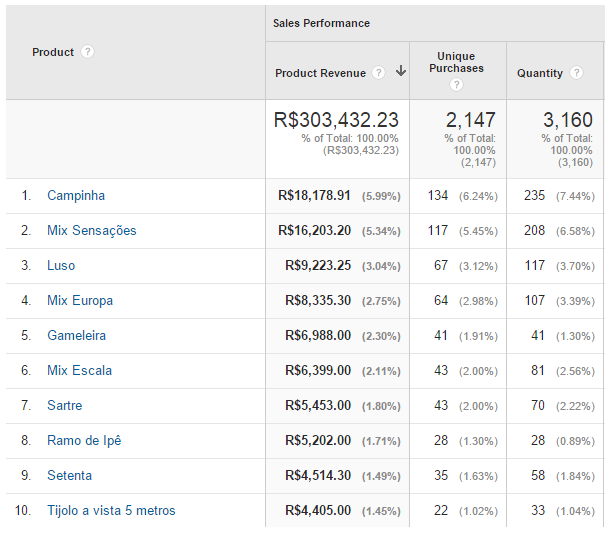 So be sure to create product videos for the products that make you the most money and have the highest number of unique purchases.
Since they are already selling well and there is a demand for them, you know that you can additionally increase their conversion rates.

Useful Post : Ecommerce Product Image Optimization Examples To Boost Conversions
2. Case Studies / Testimonials –
They rely on the principle of social proof to demonstrate that there are people that bought from you before and they are happy from their decision.
That way customers can become more confident when it comes to buying you.
Testimonial must sound authentic. It's always better to publish honest opinions, yet positive feedback from customers.
However, keep in mind to keep things real.
3. Reviews –
63% of customers state that they're more likely to buy from a website with positive reviews.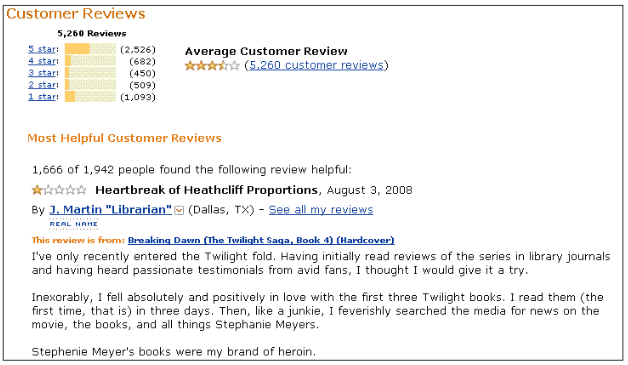 The truth is that the majority of buyers will check the reviews of your products before deciding to make a purchase.
Positive reviews help eliminate doubts when it comes to your products. They are also more trusted than descriptions provided by manufacturers.
Useful Post : Ecommerce Traffic Woes? – Resort To These Techniques
According to Reevoo, on average reviews increase sales with 18%.
By its kind reviews are kind of a user-generated content.
They are created by your customers as a result of them experiencing your product and service. You don't have a direct control over the creation of this content.
However, there are some things that you can do encourage people to leave more reviews on your website.
Your best option is to send an email after an user has purchased a product to ask him for a review.
The best time is when he has just received your product. That way he can leave a good review while he's still hyped by his new purchase.
Marks & Spencer has used this tactic very successfully and this allowed them to increase customer reviews with 400%.
Another way is to ask for a review on the product page itself.
Just be sure that it will be left by a person who has actually bought the product. Because reviews left by people who haven't purchased the product tend to be less useful.
Interesting Read : Creative Content Marketing Examples You'd Want To Steal
How To Promote And Distribute Your Content
Content promotion is by far the most important part of your content marketing strategy.
You might have a great piece of content but if no one reads it, what's the point of creating it in the first place?
In fact, according to Derek Halpern from Social Trigger you should be spending 80% of your time promoting your content and only 20% creating it.
That way you can ensure that you can reach as many people as you can and you will maximize your success.
Now let's take a look at the ways that you can promote your content:
Marketing Automation/Email Campaigns –
Email marketing is one of the most powerful channels for driving ecommerce sales.
The average ROI of email marketing for ecommerce around 4,300%, according to the Direct Marketing Association.
Email marketing outperforms social media when it comes to reach, click-through rates and direct conversions.
For example:
The organic reach of Facebook tend to be around 6% while at the same time the average open rate for email marketing is 21.73%.
With better campaigns you can reach out to 40-45%.
When it comes to click-through rates these are the average numbers for each channel:
Email marketing 3.57%
Facebook 0.07%
Twitter 0.03%
Email marketing also accounts for 7% of all ecommerce transactions. This makes it the second most effective marketing channel after search (15.8%).
Related : Mailchimp Review
To get the most of your campaigns, you should always send behavioral targeting emails.
Generic emails convert badly. People have different interests and needs.
To maximize conversions you can't treat all your subscribers the same way. That's why first you should start with segmentation:
Location (city, country, etc.)
Device (desktop, mobile, tablet)
Visited pages and content
Past opt-ins
Past purchases
Emails opened and clicks so far
Additional data people have provided with the opt-in (job description, company type, etc.)
The data that you collect can help you develop buyer personas so you can target each and every one in a different way.
The next step is to create different set off campaigns based on the segment.
For example:
To people who have visited your page about DLCR cameras you can send emails with offers regarding the exact same products.
Or to people who have bought a camera you can send emails promoting related products such as lens, backpacks, tripods, etc.
Email List
There are so many people that simply forget to send an email to their list every time they create a new piece of content.
These are the people that are the most likely to engage with your content and to share it to their followers.
Sharing your piece of content with your email subscribers is not sufficient. There are smarter ways to make newsletters effective.
SEO
Organic search could be a major source of traffic to your content if you know how to optimize it well.
The big question here is – what does it help one blog post rank better than others? Here's the answer.
Brian Dean from Backlinko analyzed 1 million websites and he found that the following factors play a crucial role to first page results:
Backlinks and especially the number of domains linking to a page remains the most important factor to ranking a page
Site's overall site authority also remains a really important factor
Longer content tends to rank better
HTTPS helps you rank better
Site speed matters a lot and faster loading pages tends to outperform others
Exact match anchor text boosts your rankings
Low bounce rate also helps you rank better
According to him Title tag optimization plays a very small role in reaching first page. That's because Google is moving more towards semantic search.
Check out the following guides to learn more about SEO:
Outreach To Influencers
This will help you not only build backlinks but also tapping into new audience as well.
If influencers like your content they are going to share it with their social media followers and they might even include it in their newsletter.
Social Media
Share your content on all your social media profiles so people can see it.
Feel free to share it multiple times and to test different copy for your posts.
You can use Followerwonk to find out when your Twitter followers are most active to find the best times to tweet.
Don't forget that you can also boost your reach by experimenting with Facebook ads.
Related : How To Develop Content Strategy For Different Social Media Platforms
Quuu
With Quuu you can promote your content to thousands of influencers and let them share it with their audiences.
Your content does not appear as an ad. Instead, it is simply shared by the people who use the platform to automate their social media profiles.
The platform states that for as little as $30 you can reach up to 100,000+ people.
In Conclusion –
Content marketing is a great way to engage people around your brand, build more awareness and expand your reach.
It can also help you increase your conversion rates and sales.
So you don't need any more reasons to know that you should be doing this. The big question is – are you willing to invest the time and resources to do it properly.
Do you use content marketing for your ecommerce store? What are your primary goals if you do? Let us know in the comments below.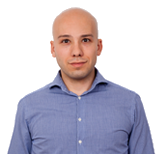 Author: Martin Zhel
Martin Zhel is an inbound marketing expert and Founder of Orior Creative. He specializes in SEO, content marketing & conversion rate optimization.