Since its inception, Amazon has attracted millions of online sellers who are making a living off of the platform.
After all, Amazon does not only give sellers access to buyers from across the globe, but also allows them to sell the products of their choice at any price they'd like.
With that said, even though selling on Amazon sounds like a dream come true, there's a lot that sellers need to do to continue making a living off the online platform.
Not only is it imperative for sellers to make conscious efforts to ensure that their services are above par, but it's also crucial for them to manage their online reputation.
Additionally, since people from all over the world want to monetize on the opportunity, staying on top of your game is absolutely necessary if you want to stand out of the crowd.
Since consumers today have a lot more options than they had access to in the past, gaining the competitive edge is essential if you wish to attract the right customers at the right time.
Fortunately for sellers, there currently are several different types of Amazon tools available that can give them the competitive edge.
With the help of tools and software like Scope by Seller Labs, sellers can not only manage their inventory, but also find the best ranking keywords for a variety of niches to maximize their chances of winning customers.
Still not sure if Scope Seller Labs is right for you? Read on to find out everything you need to know about Scope by Seller Labs, how it works, and how it can help you conduct business on Amazon.
What Is Seller Labs?
Created with the intention of helping online marketplace sellers like Amazon, Seller Labs started off with providing sellers with feedback management software to help them keep a close eye on their online reputation.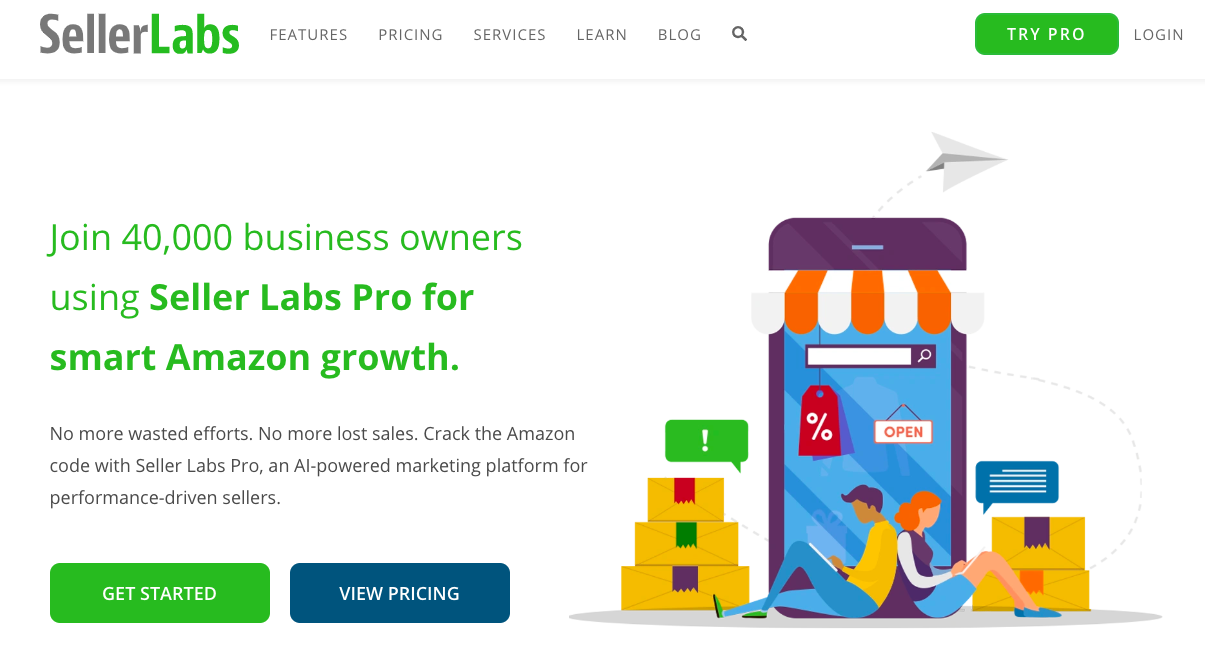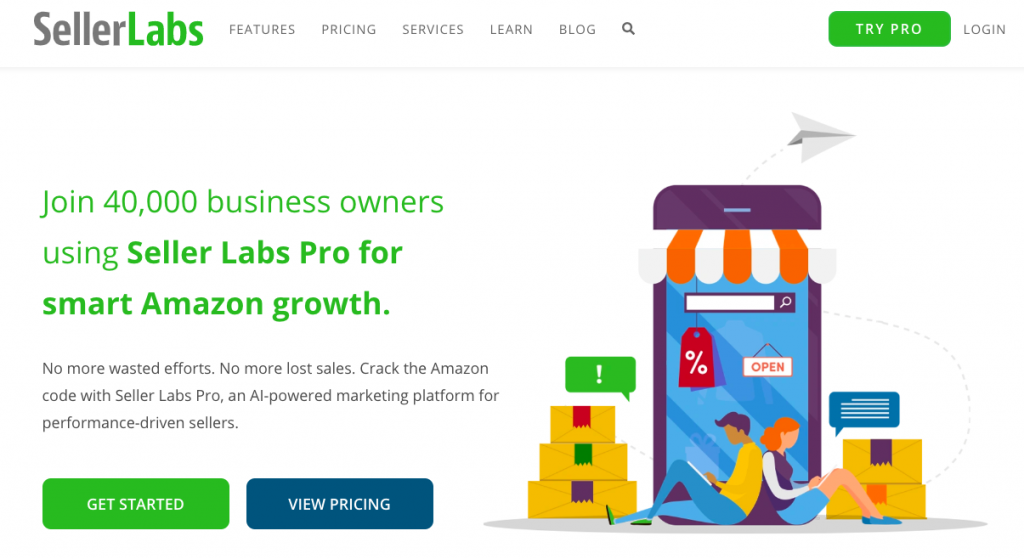 Since the owner himself was an Amazon seller for years, it was not only extremely easy for him to understand the pain points of sellers, but he was also able to recognize and provide effective solutions for the challenges that online marketplace sellers faced on a daily basis.
The first software made available to online sellers by Seller Labs was Feedback Genius, an automated system for feedback management and reputation management.
Knowing how numerous Amazon sellers and sellers of other online marketplaces do not know how to manage negative comments and reviews when they are starting out, Feedback Genius helped them be in more control of their online business.
Owing to the numerous benefits it offers, Feedback Genius and various other tools and software created by Seller Labs are not only still in use, but also growing in popularity at a steady rate.
With time, Seller Labs grew considerably and started providing a vast range of services to assist online sellers in their quest for success.
In addition to Feedback Genius and Scope, Seller Labs also offers a number of other keyword research, product discovery, managed services, and inventory management tools to make conducting business online simpler, easier, and hassle-free.
By reducing the workload of Amazon sellers, the tools and software by Seller Labs do not only make selling faster, but also allow make the entire buying and selling process far more efficient.
By automating difficult and demanding tasks, the tools and software by Seller Labs also leave online sellers with more time to develop new and innovative strategies to improve their services and tap into the customer base of their competitors.
Scope Seller Labs Review
Scope is a keyword and product research tool created by Seller Labs.
As a comprehensive, practical, and functional tool, Scope does not only give sellers the chance to conduct thorough research that is relevant to their niche or domain, but also helps them understand how they can use certain keywords to rank higher in the search results.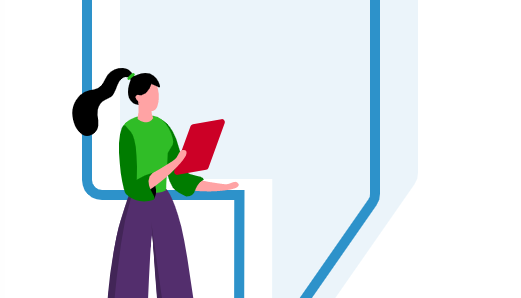 And that's not all.
In addition to helping sellers improve their Amazon rankings for both paid and organic search, Scope gives sellers more visibility into the Amazon sales figures and trends of their competitors.
This, by extension, also provides Amazon sellers with actionable insight in order to revamp their own strategies and make their way to the top.
Since most sellers become a little too comfortable and complacent within a certain niche or two, Scope also helps them to understand the benefits that different niches or products will offer, allowing them to take informed decisions when venturing out or expanding their online business.
Additionally, knowing how many Amazon sellers are intimidated about taking the first step towards a new product or niche, Scope also comes with a built-in calculator that will give users the chance to understand just how profitable the decision will be.
Related :  7 Ways to Find Amazon Product Niches with Low Competition
Not only does Sellerlabs Scope helps users get an estimate of the sales of a product, but the tool also allows you to factor in fees to get a precise figure for expected revenue.
The tool also allows sellers on Amazon and other online marketplaces to explore new products or services based on their reviews, prices, ratings, ranks, and number of sellers to help them understand just how relevant the product or niche is for their unique goals and targets.
What's more, since Amazon sellers need to use their research and findings on the regular, Scope also gives them the chance to export relevant data to CSV files to ensure that they don't have to conduct research time and time again.
Scope also shows users the highest ranking for any given product for added insight.
Offering a wide variety of services, Scope and most other tools and software created by Seller Labs come complete with features and functionalities that can help sellers revamp and restyle their business on their own terms.
Tools like Scope give sellers of Amazon and other online marketplaces the chance to understand their potential in the industry, allowing them to develop new and improved strategies and use insights to build their business.
Being a multipurpose tool that offers multifaceted benefits, Scope does not only help with inventory management and product research, but also gives users the chance to optimize their inventory to improve their chances of ranking higher in the search results.
In the next section, we'll be discussing each one of the features and benefits of Scope individually, and help readers understand whether or not the tool by Seller Labs is right for them.
Related :  25 Best Amazon Product Finder & Research Tools (Free & Paid)
Scope by Seller Labs Overview
With creators like Seller Labs, it's truly no surprise that Scope is one of the best and most promising tools for Amazon analysis and optimization.
The creators, Seller Labs, are known for providing holistic, practical, and comprehensive services to their audiences – and to sellers of online marketplaces in particular.
The tool is highly effective and provides users with accurate results for finding the right keywords for their product base, ultimately increasing the number of visitors, hits, and sales.
As you might have guessed, in addition to helping sellers build credibility, the software is also highly beneficial from the customer acquisition perspective.
Additionally, by providing users with the actionable results that they need, Scope by Seller Labs can contribute towards immense profitability and productivity if used correctly and effectively.
With a user-friendly interface and simplistic design, Scope by Seller Labs is also extremely easy to use.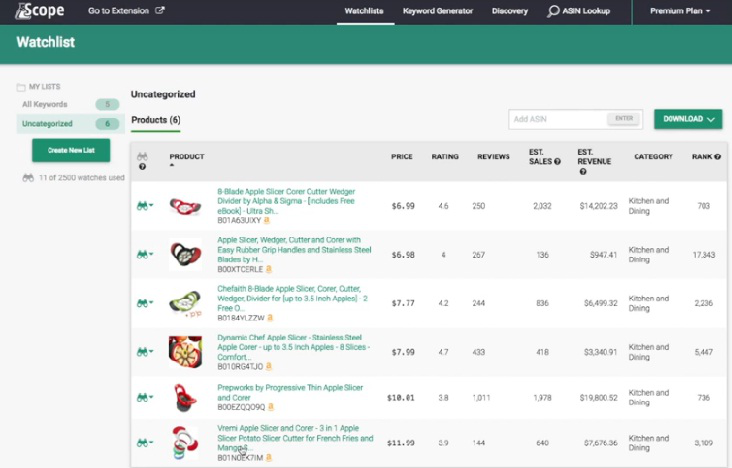 Unlike most software, users of Scope by Seller Labs are only required to fill out a handful of information.
Once that is done, all you need to do is follow the simple step-by-step instructions and get started with using the tool to boost business and revenue on Amazon in no time.
The best part about Scope is that users can also log in straight from their Seller Labs account.
What this means is that if you already have a Seller Labs account and use other tools or software by the company like Feedback Genius, you won't have to provide any additional information or go through exhaustive registration processes.
Related : Feedback Five vs Feedback Genius – Best Amazon Seller Feedback Software
Scope Seller Labs Features & Functionalities
Scope by Seller Labs comes with a number of different functionalities and features that do not only make it different, but also give its users the competitive edge.
With that said, Scope's potential for optimization is truly what makes the software stand out.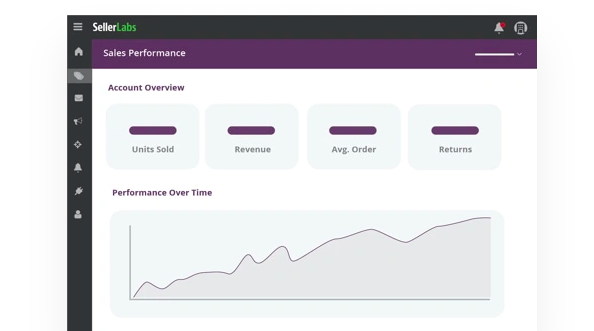 Here, we'll be discussing some of the best features and functionalities that the software has to offer.
Related : Jump Send Review, Features, Pricing & Alternatives
Amazon Keyword Research and Product Tracking
As a seller on Amazon, it's crucial for you to stand out of the crowd if you want to see sales unlike ever before.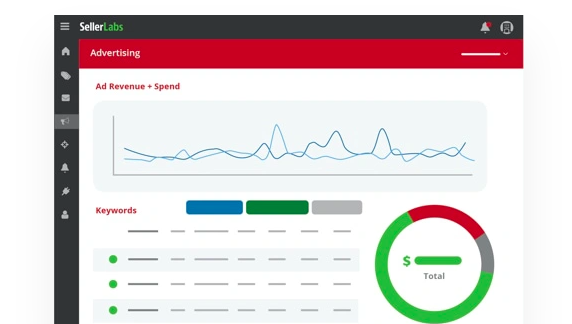 Today, this is only possible if you have access to – and begin leveraging – information that your competitors might not be using to their advantage.
Being a seller on any online marketplace is difficult enough, but the saturated market of Amazon makes things even more challenging for sellers.
That's exactly why knowing the ins and outs of the industry and having grip over the products that are in store is your best bet if you're truly interested in increasing sales.
Fortunately, the keyword research and product tracking feature of Scope by SellerLabs makes all of that – and much more – possible.
This unique functionality does not only make it possible for users of the tool to track prices of different products from a variety of niches and categories, but also gives them increased visibility over the ranking, sales, and reviews of products.
With as much as a month of insights and detailed information, sellers on Amazon can understand whether or not they should start looking into other products or categories.
What's more, by knowing which keywords are being searched and ranking most frequently, sellers can also optimize their product descriptions for more hits.
Scope's comprehensive search tool also gives sellers information regarding the search terms on which a product appeared, giving them more freedom to experiment and play around with not only the products that they feature on their online store, but also the descriptions of these products.
The tool can also be used to start tracking new keywords on an immediate basis for increased clarity on the performance of both new products and keywords that you might not have used in the past.
The best part about this feature is that it doesn't require extensive search queries or taxing processes.
All sellers need to do is click on the binocular icon and Scope will start searching for any products or keywords on Amazon.
Related :  10 Best Amazon Sales Estimator Tools [Free & Paid]
Amazon Product Research
When selling on Amazon, you need to make sure that the products you're offering are truly a class apart if you're interested in attracting the right types of audiences at the right time.

This is not possible without conducting product research.
Product research gives sellers the chance to get more insight about the quality and popularity of the products available on Amazon.
By conducting research using Scope by Seller Labs, sellers will be able to understand how the products they have in store are different.
Conducting product research will also give users of the software the chance to leverage insights and detailed information to produce more effective ad copies and optimized product descriptions that will attract customers from far and wide.
The product research functionality also makes it possible for sellers to figure out the exact sales rank, number of sellers, and estimated sales of each product to help sellers get an idea of much said product is in demand.
Related : Best Amazon Keyword Tools to Boost Sales
Processing
Quite a large number of people are intimidated by tools and software available for Amazon sellers and those interested in selling on other online platforms.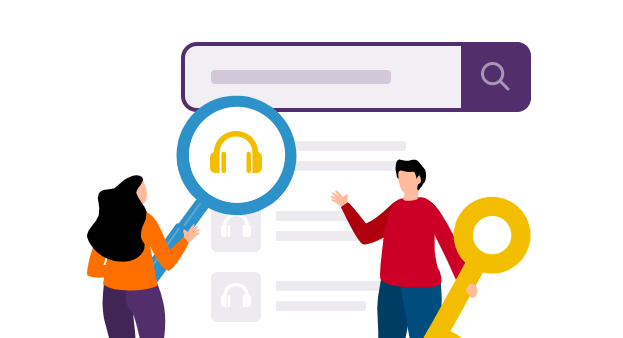 This is primarily because most of these tools and software are too complex or difficult to use.
Since Scope has been created by someone who has been an Amazon seller himself, this product has been created with simplicity and functionality as the motive.
Even though the interface of Scope by SellerLabs is very straightforward and user-friendly, that doesn't mean that the tool isn't functional.
In fact, since the creators of the tool have broken down the process into smaller parts, Scope by Seller Labs can be used to conduct searches and get results that can help with the optimization of both PPC and SEO campaigns.
Seller Labs Scope Pros & Cons
Like every software and tool commercially available, Scope by Seller Labs has its pros and cons.
Here, we'll discuss the pros and cons of the tool to help you get a better understanding of what it can do for you and whether or not it's the right software for you based on your preferences, needs, and requirements.
Pros
Scope by Seller Labs is highly effective in finding the right keywords that can help optimize your product listings.
Using a reverse ASIN lookup, Scope by Seller Labs can also give you more insight into the sales of your competitor and what exactly is driving the figures.
With the help of its unique product tracking functionality, Scope by Seller Labs can also give users more insight into the benefits of a certain product or niche and the reasons why it is as popular as it is.
The tool can also be used to figure out estimated sales, prices, and potential fees or charges that might be incurred when selling your product, giving you more clarity on the business strategy that you should use for selling on your online store.
Being a practical and comprehensive tool, Scope by Seller Labs can also be used to track keywords and search rank performance to help you get more visibility of your products and their sales.
Cons
Even though Scope by Seller Labs is generally a very useful tool, there are some cons that might make you think against using it.
One of the major problems with Scope is that it is currently only available for Amazon.
This means that if you have online stores on multiple different platforms, you will need to look for alternatives for product searching and optimization.
Additionally, the tool currently only works in the United States, making it a bad option for those based outside the country.
Related :  Jungle Scout vs. Scope by Seller Labs
Scope by Seller Labs Pricing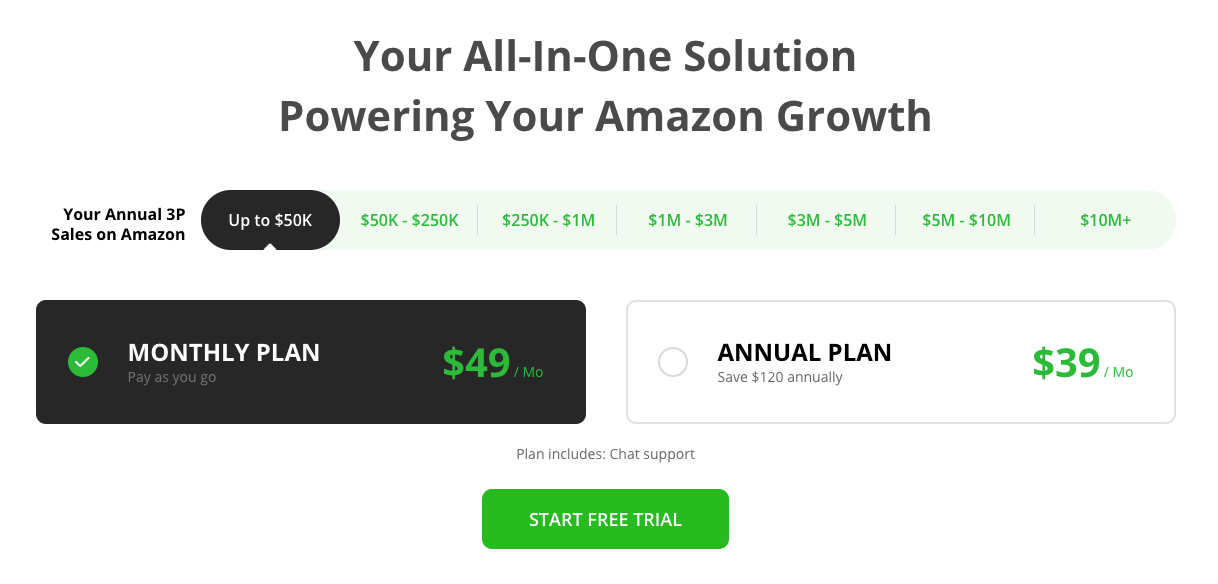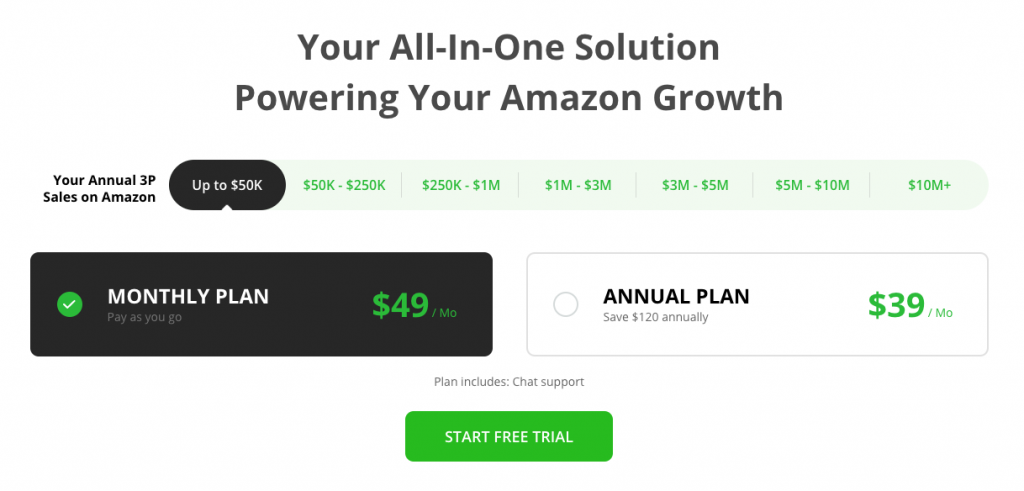 Seller Labs Scope is included in Seller Labs Pro. The pricing includes a monthly plan which is priced at $49 and the annual payment plan which is a little cheaper at $39/month.
These prices are applicable if your annual 3P sales on Amazon falls under $50k.
The prices increase as you go up on sales.
They offer a 30-day free trial to test the tool.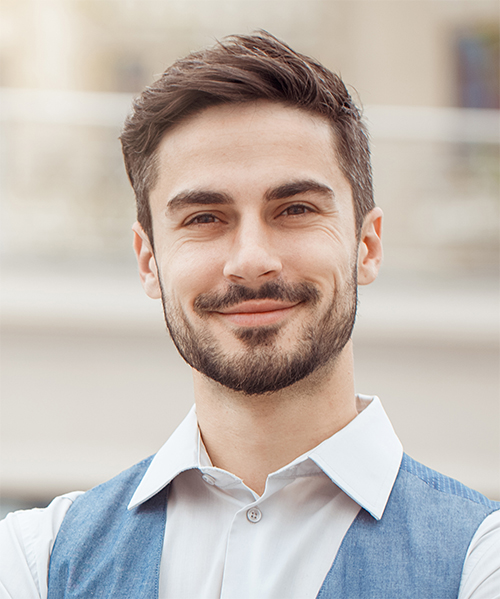 Author: Scott Macarthur
Scott L. Macarthur is a marketing consultant and an online author. He is mostly engaged in providing his expertise to startups and SMBs.