Wondering what is AMZ Tracker?
AMZ Tracker is a program that is specifically built to help users improve their business on Amazon.
Amazon has a ranking system like most other sites, and the most popular products are often preferred over those at the bottom of the page.
This is why there are certain products that are at the top of category-specific lists like Headphones, Smartphone, and Video Cameras, etc.
AMZ Tracker offers solutions to help you climb the ranks of Amazon's search results and provides tips on sales strategy, keyword research, analysis of top competitors and much more.
This program is the first of its kind that is available online, but that doesn't mean that it only has glowing reviews wherever you look.
It has its share of supporters and detractors like any other program.
But before we jump to AMZ Tracker review, here is a little bit about the program itself and how it can help you find ways to market your products better.
How Can You Improve Your Business With AMZ Tracker?
AMZ Tracker provides a variety of tools for businesses to use in order to gauge the interests of audiences as well as to analyze their competition.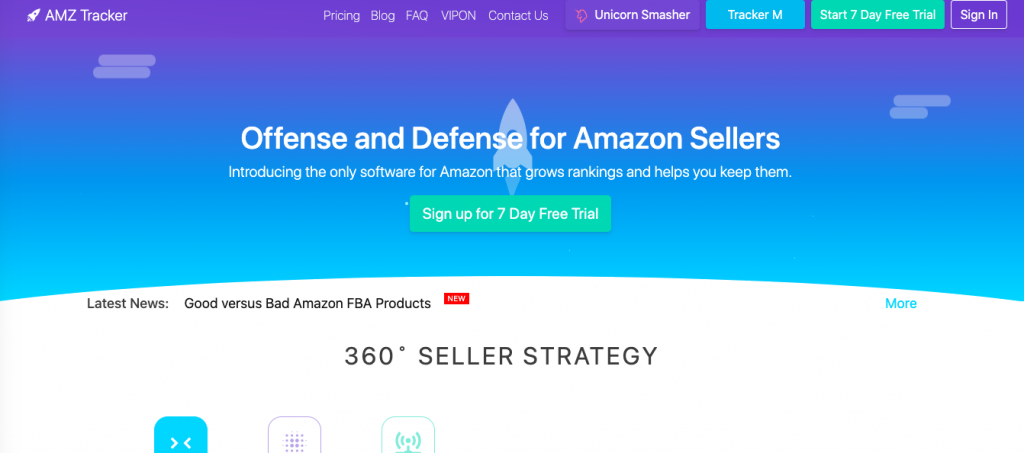 This gives them the tools they need to market their products more effectively and make them trend higher and higher against other product listings on the site.
Amazon is the world's largest online retailer, and high rankings on the platform translate into high sales for your business overall.
And AMZ Tracker is the first program in the world that objectively outlines how to sell your products on Amazon.
These are the tools that you can use to improve your business with AMZ Tracker.
Related : AMZ Tracker Vs Jungle Scout
AMZ Tracker Review
Let's begin by looking at its features.
Amazon Keyword Rank Tracker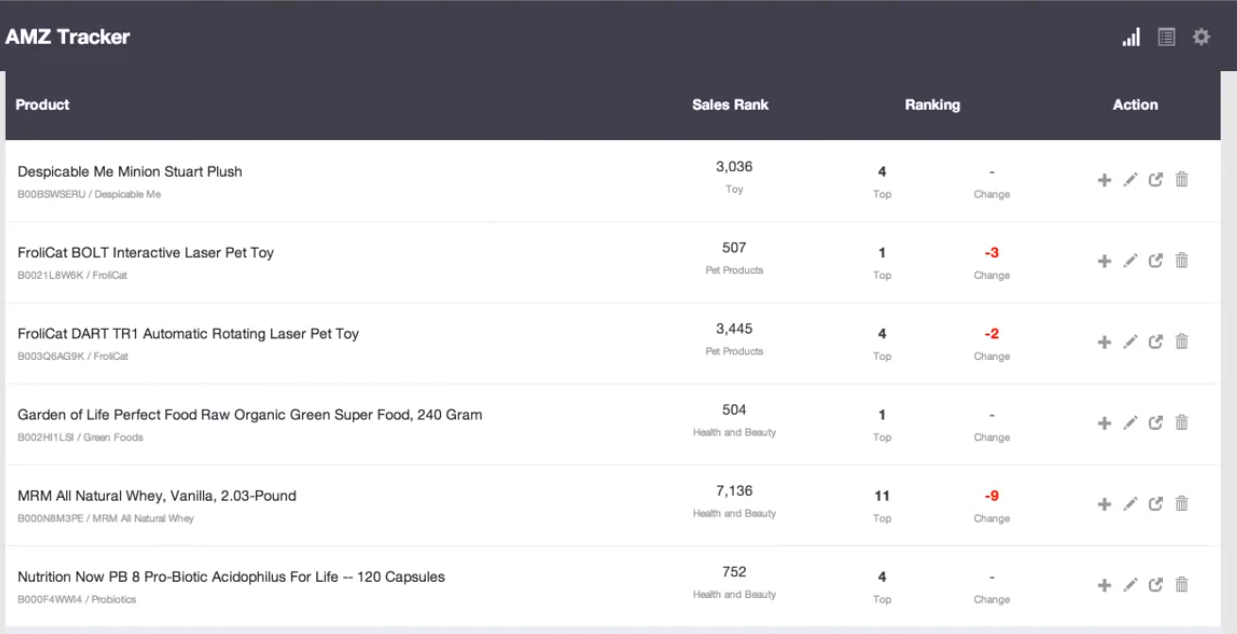 Sellers can't do without a rank tracker Amazon feature.
Its keyword tracker for Amazon is designed to help you find the best keywords to help your product trend better on the search results page.
It will save you thousands of man hours over your lifetime as a seller.
It will also provide some insights into the tweaks and changes that you can make to improve your overall rankings on Amazon.
It also features an option to track your competitor's success.
Maybe you can learn a thing or two from your rivals so that you can benefit from the shared knowledge.
Listing Optimization On-Page Tool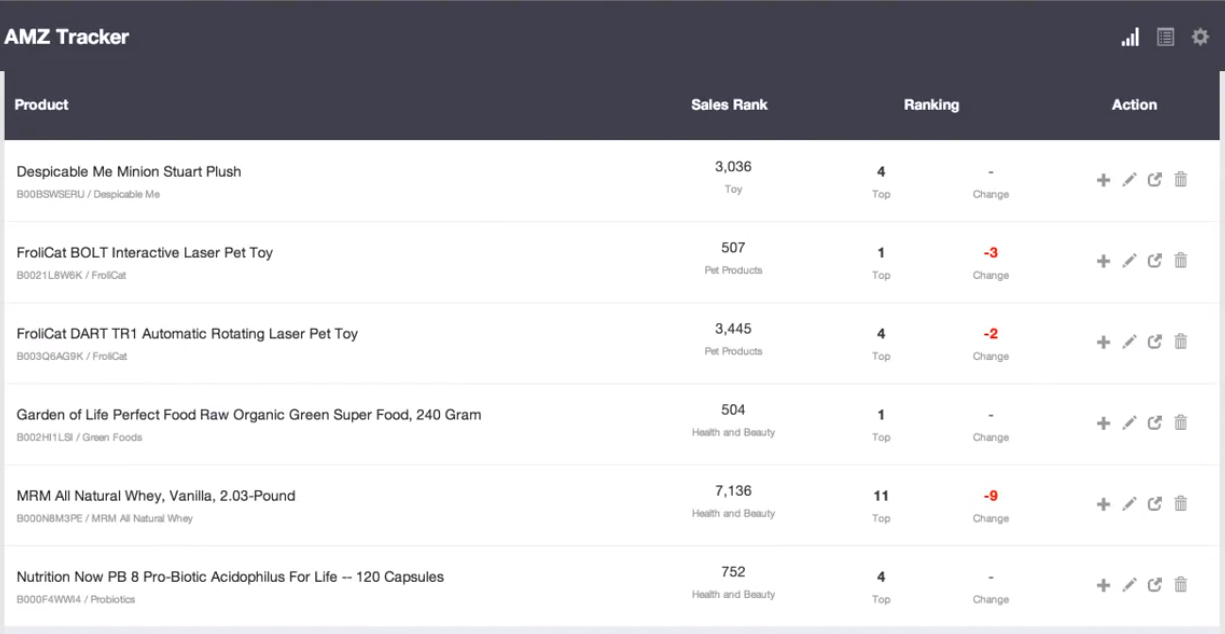 The List Optimization tool is designed specifically to boost your visibility by helping your products reach page one of the results.
It helps you increase the overall conversion rate.
That's a specific metric that Amazon uses to rank products.
The changes you make can be subtle and barely noticeable at times, but they will help you with higher conversions and grow your rankings over time.
Related : Best Amazon Multi-channel Listing & Inventory Softwares
Amazon Super URL Tool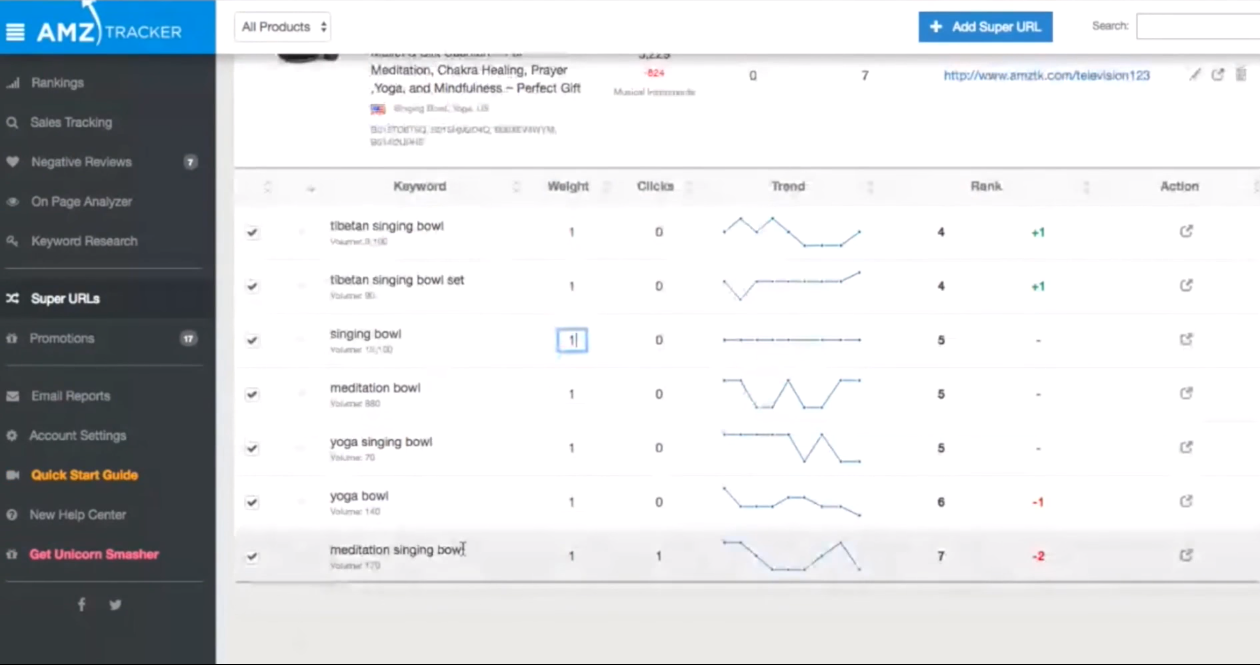 The Amazon super url feature is very useful.
They will increase the traffic visiting your listing. This will inevitably increase your rankings on Amazon.
This is especially effective in Amazon's most competitive categories such as smartphones, headphones, laptops, etc.
These are the categories that are the most "set in their ways".
It's very hard to change the customer's mind when so many people agree on what is best for you.
Take for example the iPhone. Its supremacy has remained unchallenged for the better part of the decade.
So if you want your product to trend well against that, you'll need the traffic.
Negative Review Notifications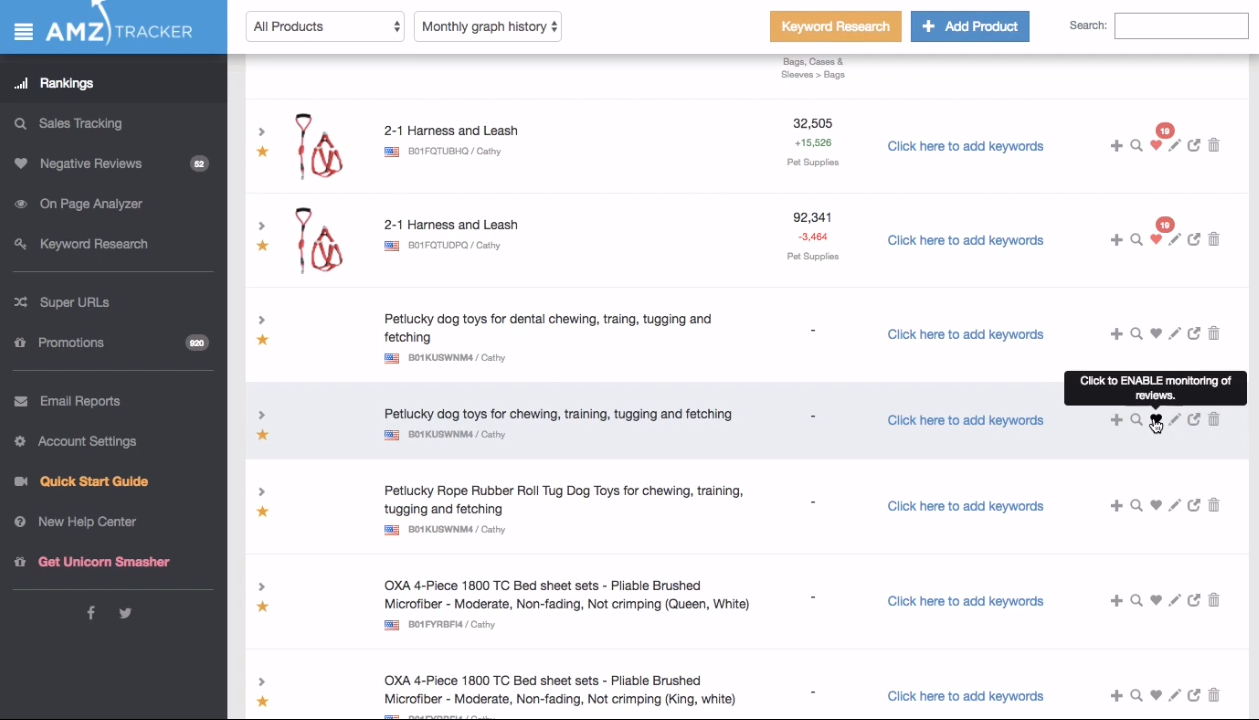 AMZ Tracker also serves as Amazon review tracker.
People count on reviews more than ratings to decide whether to buy something.
If you find one bad review after a hundred good ones, you'll probably stop to look at what ticked that customer off.
That's the power of negative criticism. Hence, tracking those reviews is vital to make sure your reputation remains as clean as can be. AMZ review tracker can help here.
You can try to make it right with that customer by reaching them sooner rather than later with the negative review alert tool.
Email Notification Tool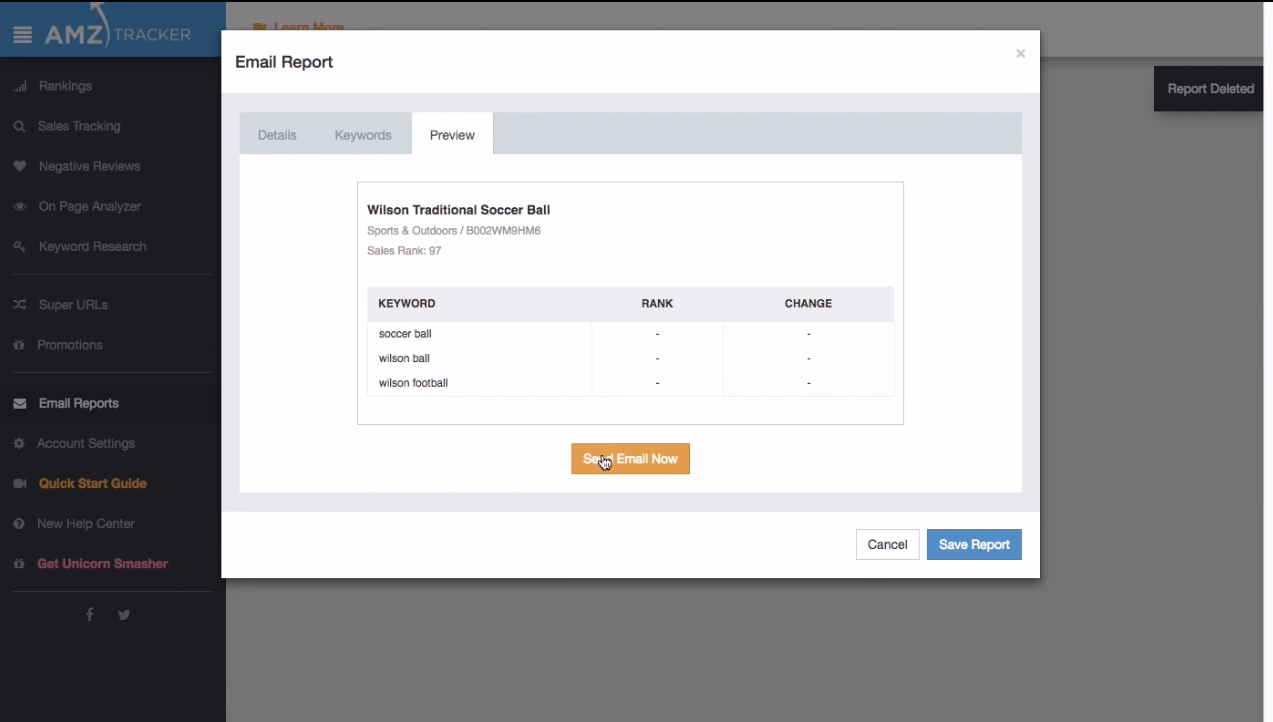 This tool will provide you with a report each week on how you performed in that set period.
Think of it like the weekly meeting you have with your team to find out what you can do to improve and how everything is going.
The report doesn't have any AMZ tracker branding on it.
Hence, you can use your own brand making it look like in-house reporting.
Product Promotions Website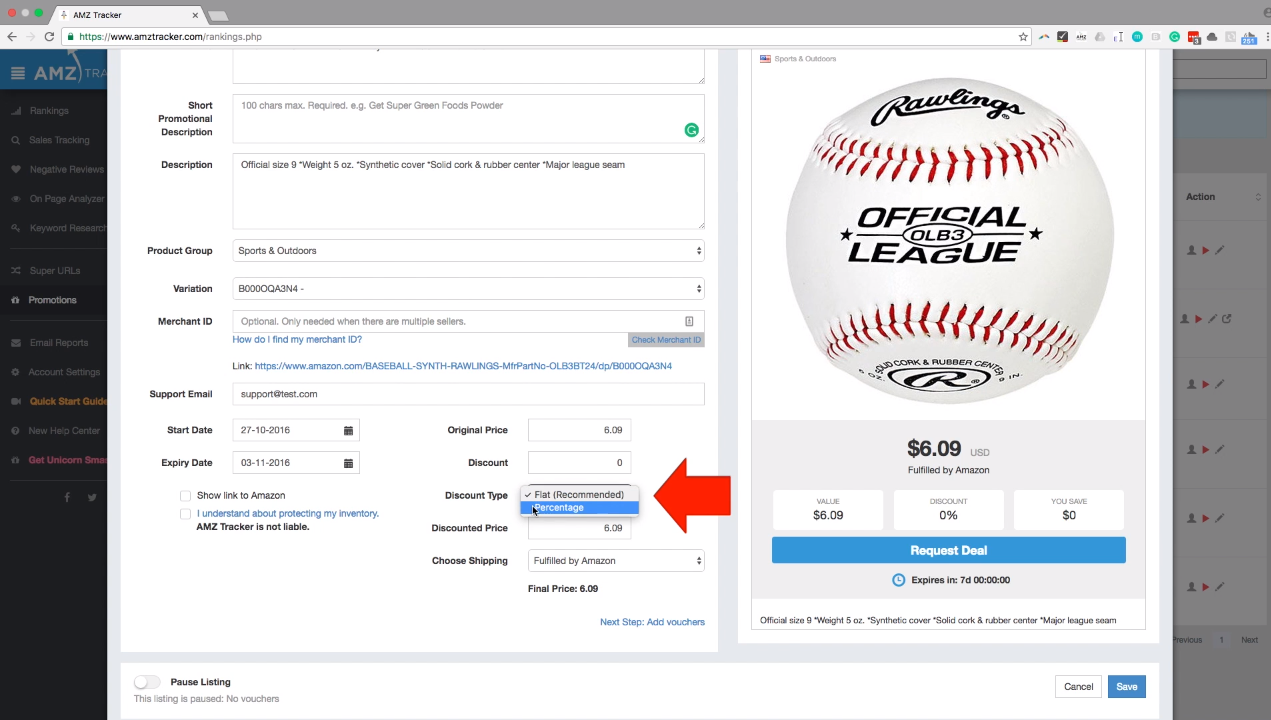 A great attribute of the AMZTracker is the access to the various Vipon deals community.
It gets thousands of shoppers each day. And when you list a product on it, there will be a flood of new buyers waiting.
These can boost your sales velocity.
These high sales will help with a higher best seller ranking when the promotion ends.
Amazon Product Research
AMZ Tracker has a research companion named Unicorn Smasher.
This research tool is great at pointing out hot markets that don't have much competition.
It'll help your product find the right place to fit in and stand out.
You can dominate markets you never knew existed and list new products where you never knew you could sell well.
Best AMZ Tracker Seller Posts
All of that may not be enough to improve your business with AMZ Tracker.
So, the service also offers the bestseller posts on AMZ Tracker blog so that you can gain insights into marketing.
Learn from the best to know what they know.
AMZ Tracker Help Desk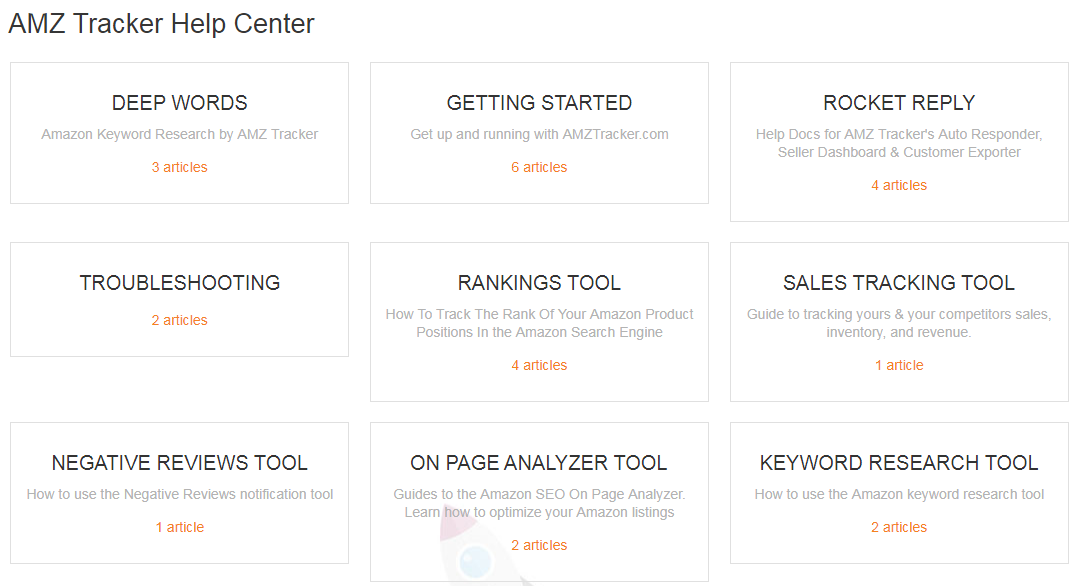 All of the options mentioned above are available in further detail at the help desk section on their site.
You can look through the entire catalog of services and much more at the AMZ Tracker Help Desk and request help with the information that you don't understand.
AMZ Tracker Pricing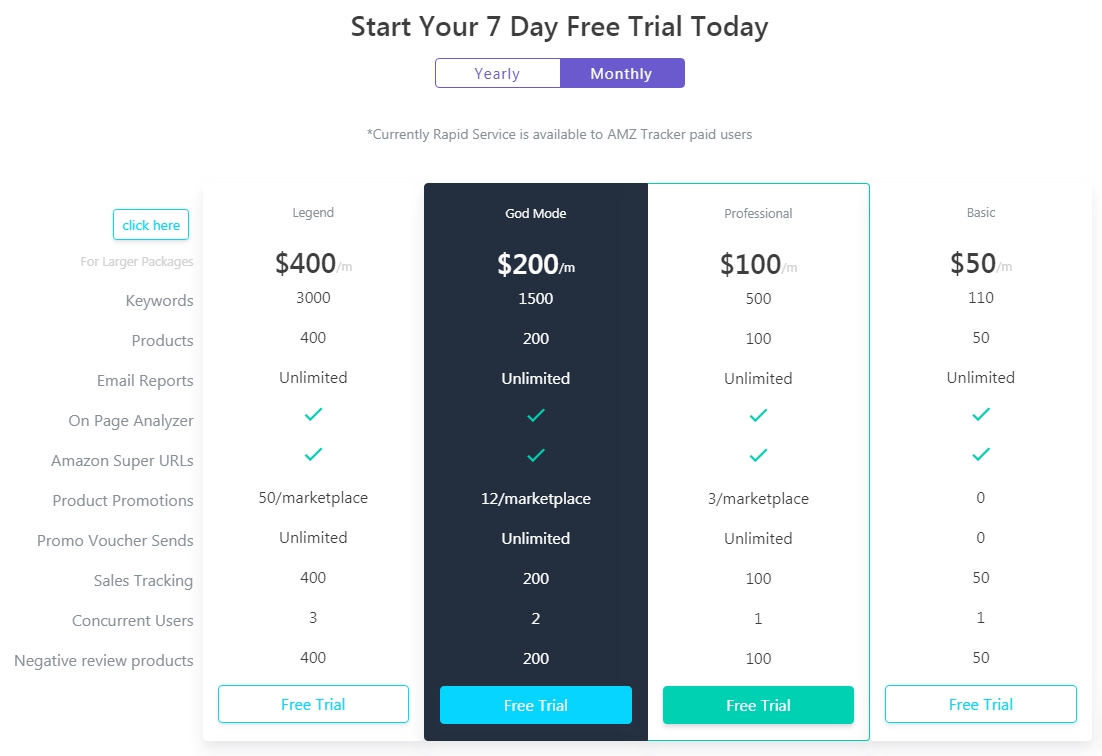 AMZ Tracker has four subscriptions options that customers can opt for after the 7-Day Free Trial expires.
The Base plan includes the bare minimum On-Page Analyzer and the Super URLs feature for $50 a month or $41.70 per month for the annual subscription for 50 products or more.
The next tiers are Professional ($100/month or $83.30/month for a year) for companies with 100 products or more, God Mode ($200/month or $166.70/month for a year) for companies with 200 products or more, and Legend ($400/month or $333.30/month for a year) for companies with 400 products.
The tiers differ in options for companies that market an increasing numbers of products, promote increasing numbers of products and provide special discounts and vouchers to their customers for different products.
There are further sales quotes available for companies that have more than 400 products.
They are encouraged to put in a custom request with the company's sales department since their case is an outlier from the rest.
AMZ Tracker Pros & Cons
AMZ Tracker may have some of the best features and tips on how to sell products on Amazon, but that doesn't mean it doesn't have anything that is worth criticizing.
There are many good as well as bad things about the program that people have pointed out over the years.
Pros

AMZ Tracker has an option to keep a real time record of the data that your products accumulate over their lifetime on Amazon. This data can be offset by the data that your competitor's products have accumulated as well.
AMZ Tracker also provides extensive knowledge of pricing, product rankings, ratings and reviews of the various products on the site. There is an overall estimation of the sales of the product and the best-ranked products in that category. That type of information accumulated in one place is hard to come by.
It helps you improve your rankings by implementing objective solutions based on algorithms and searches. This helps you increase your profit margins as well.
AMZ Tracker is compatible with all Amazon subsites as well as affiliates and is a web-based software.
AMZ Tracker has demonstrated that its use has increased conversion rates and that it offers solutions to fix dwindling sales.
The keyword tracker Amazon feature is extremely helpful in finding you the best keywords to rank your product.
Cons

The Dashboard of the program is quite complicated, and unless you watch the various video tutorials and go through manuals, it's hard to figure out exactly how to take advantage of the several options that are available within the program.
The Pricing for the subscriptions is not cheap. Even the basic tier that costs $41.70 a month for an annual subscription can run businesses $500 a year. And for bigger businesses, the prices can go up to $4000 a year.
The negative reviews of the program keep emphasizing that their customer representatives are unresponsive and that the response quality is lacking. Customers have complained about being "scammed" and swindled out of their money.
Other criticisms of the program are that there are better alternatives out there such as Jungle Scout which costs far less. The same reviewer even said that free programs out there can do as much for customers.
Is AMZ Tracker Legit?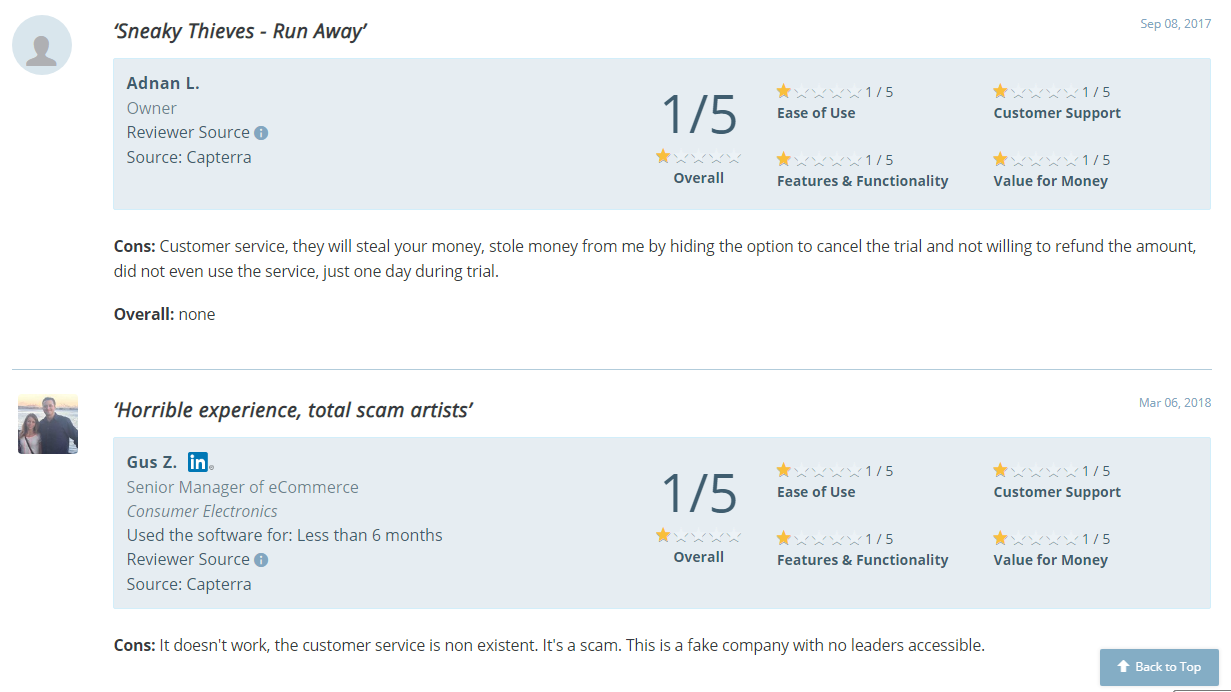 This is a criticism that has come up several times in the reviews for AMZ Tracker.
Many customers have claimed that they've been swindled out of their money by the company.
This is really troubling to hear, especially for a company that claims to be helping your business.
The criticisms are centered on unsubscribing from the free trial of the program.
The pricing features a 7-Day free trial that customers can avail before becoming full paying members of the program.
However, many customers have found that after terminating their free trial, they have still been charged for the following months.
This has led to the ire and wrath of many.
However, they didn't receive great responses from the AMZ Tracker customer representatives.
Customers are saying that they got no response at all, or were simply refunded for the latest month of their expenses and were told that refunds for the earlier months were not possible.
Best Alternative To AMZ Tracker
Jungle Scout is a program that is often compared to AMZ Tracker. It is easily the best AMZ Tracker alternative.
It is considered to be a cheaper alternative, starting at $39/month and going upto $129/month. You can avail further discount by paying annually. It saves you upto 55%.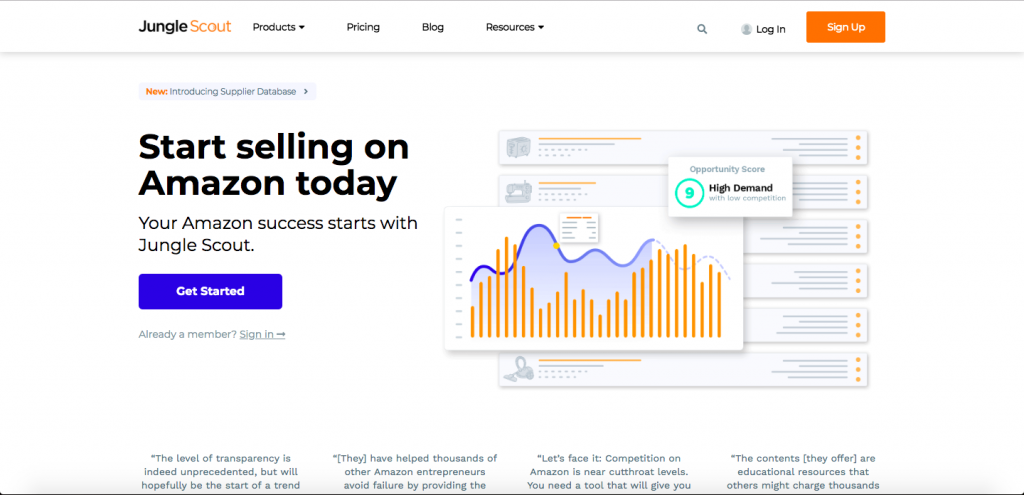 Another aspect that customers like about Jungle Scout is its Chrome extension feature which gives its users better usability.
For those that want a more lean and simple product promotion software, Jungle Scout is their best bet.
Related : Best Jungle Scout Alternatives
The Final Word
AMZ Tracker seems to be a tool that can help a lot of businesses boost their sales on Amazon, however, they have to be willing to pay the price.
An independent survey of the reviews of the product online as well as comparisons made to similar programs shows that neither of the products has a clean or spotless record.
A lot of people still find these services to be impressive, yet are also frustrated with how things are.
What is clear is that their services are useful to a degree.
Keyword searches and promotions do seem to work on Amazon based on the feedback.
The gripes with any given service seems to relate to its money-for-value.
AMZ Tracker is a good guide on how to sell products on Amazon; however, it may not help you skyrocket to the top of the category listings as it purports to do.
It seems that the secret to improving your business on Amazon is through smart strategies.
Eventually, copycat tools emerge, and most businesses begin to use them to boost their business.
It has been happening since the inception of the internet.
You can try to use the tools provided by either service to improve your business.
However, it's what you do with those tools that matters in the end.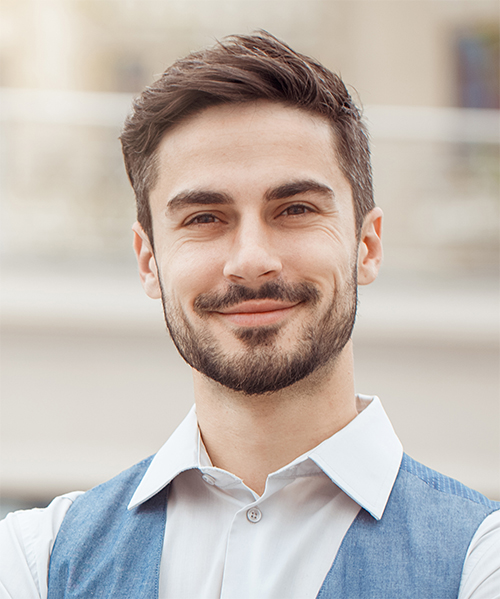 Author: Scott Macarthur
Scott L. Macarthur is a marketing consultant and an online author. He is mostly engaged in providing his expertise to startups and SMBs. He is also an author on TheNextWeb.