There are many email marketing platforms that you can use to automate your email campaigns. A popular one is Campaign Monitor.
Did you know that the average return on investment of email marketing is $42 for every dollar spent?
Best Campaign Monitor Competitors & Alternatives
Today, we will be taking a look at 10 other email marketing service providers that are great alternatives to Campaign Monitor.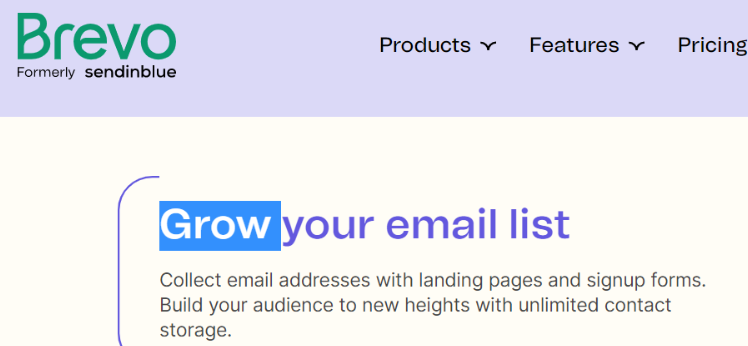 Brevo is the first in the list of the best Campaign Monitor alternatives.
Brevo is more than just an email marketing platform. It's also a customer relationship management and funnel builder platform.
Let's have a look at their email marketing features first. You can use their builder to create your own custom emails and personalize them with dynamic fields (such as each recipient's name).
You can send broadcasts or scheduled emails to your entire list or certain segments. Brevo can run automatic A/B split tests for you to show you which headlines, offers, personalization methods, etc. bring you better results.
You can segment your list based on things such as location, age, and other demographics, or you can automatically create segments based on actions. For example, customers who clicked on a link can be grouped into one segment – you can then send them additional emails promoting the link they clicked on.
However, you are not limited to emails – you can send automated SMS messages as well. This is a feature that you won't find with most email marketing service providers.
As with email, you can send broadcasts or automated text messages, such as purchase and shipping confirmations. You can use personalization in your text messages and segment your list into different groups.
By merging your email and SMS marketing campaigns, you can offer a true omnichannel experience.
You can set up marketing automation sequences including both emails and text messages; you can set different triggers for moving a customer along through the funnel.
Lead scoring allows you to measure the profitability of each customer and move them along in the funnel accordingly. You can also set up different versions of a funnel for A/B split testing.
You can also set up automated transactional emails. Using the drag-and-drop editing platform, you can edit purchase confirmation and other transactional emails and add personalized fields.
Let's move on to the customer service features. The live chat can come in handy – by just copying and pasting a snippet of code on your website, you can add a live chat box to your site so you can chat with customers in real time.
You can customize the look of the chatbox and even assign different conversations to different agents for quicker responses. You will be able to see which page the customer is on to get them quicker help.
The CRM lets you keep track of all your customers and subscribers. You can create different lists and assign different tasks to different team members.
Finally, let's have a quick look at the funnel building features.
As with the emails, you can create custom landing pages by using premade templates and the drag-and-drop editor. You can even create multi-page funnels to increase conversions (this can be a simple thank-you page).
The same goes for signup forms you place on your website. Create custom GDPR-compliant signup forms to collect whatever information you want.
You can also set up Facebook ad campaigns from your Brevo account. You can create and design Facebook ads, select retargeted, new or lookalike audiences, and set campaign budgets.
Facebook ad creations and reports and analytics of your ad campaigns can be managed straight from your Brevo dashboard. You will also see analytics and reports about all of your email marketing and SMS campaigns, as well as the performance of your landing pages and signup forms.
The best part about Sendinblue is that it has a free version, for up to 300 emails a day. Check out all Brevo plans here.
Also Read: Brevo Review
Brevo (formerly Sendinblue) | CRM Suite
Be it marketing, sales, or customer relations, Brevo is an all-in-one tool helping businesses to carry out everyday business functions with ease. Try it today!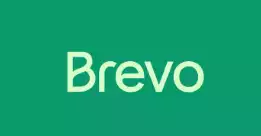 We earn a commission if you click this link and make a purchase at no additional cost to you.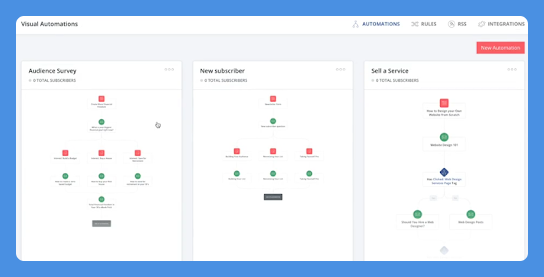 Convertkit is another popular email marketing service provider. It's right up there among the best Campaign Monitor competitors.
You start by creating signup forms to place on your website. If you don't have a website, you can create a standalone landing page.
There are a number of different signup forms available, including freebie giveaway forms for the bottom of your blog posts and the sidebar of your websites, popup forms, slide-in forms, and more.
You can create different signup forms to direct customers to different segments of your list.
If a subscriber signs up on different forms for different products, they will still be counted as one subscriber; you will not be charged twice.
The email editor is very simple and easy to use.
Although you can add personalized fields, calls-to-action, and more, there is no unnecessary clutter. You can use premade templates or create and save your own.
Your customers can be grouped into different segments based on demographics or tags. This way, you can send hyper-personalized content to increase conversions.
If you don't want to create complex tags and rules, you can simply set up quick "if this, then that" rules.
One of the good parts about Convertkit is that you can edit your funnels and workflows without having to exit the editing platform for creating your emails.
Your workflow will show up in the sidebar, so you can easily arrange your email sequence based on the email content you are working on.
Convertkit makes setting up funnels simple. You can set up a visual map so that you can create a tree with multiple branches.
There are various kinds of emails you can incorporate into your workflow. You can send survey emails to get customer feedback, product launch announcements, webinar announcements, and more.
You can even set up an RSS feed to send all of your latest blog posts to your customers.
Convertkit can be integrated with WooCommerce, WordPress, Shopify, Gumroad, Zapier, Leadpages, and various other third-party services.
There is a free plan, which lets you manage up to 1,000 subscribers. Premium plans start at $29/month and $59 a month.
Interesting Comparison: ConvertKit Vs Aweber
ConvertKit - With Free Plan
Unlimited landing pages & forms, Unlimited traffic, Customizable domain.
No credit card required. Cancel any time.

We earn a commission when you click this link and make a purchase.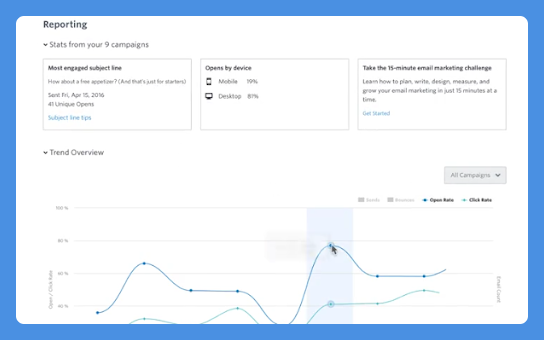 Another solid Campaign Monitor alternative is Constant Contact.
Constant Contact is an email marketing service provider and website builder in one place. Using Constant Contact, you can set up an online business without needing any additional tools.
Use the drag-and-drop email builder to create your emails. The editor is easy to use and allows for a lot of customization options.
Not only can you choose from different templates and customize them based on your preferences, but you can have Constant Contact do everything for you themselves. Just enter your URL, and they will pull your logo, colors, and branding into one of their templates so you can offer a consistent branding experience to your subscribers.
You can even insert product blocks from Shopify or other eCommerce stores so users can go and purchase straight from your emails.
You can also insert surveys with multiple-choice answers so you can collect feedback from your subscribers.
Then, set up your automation rules to greet new subscribers with welcome emails, send emails based on various triggers, such as what a contact clicked on, and segment your list.
You can also resend emails to subscribers who haven't opened your first email.
Using the list-building tools, you can increase your subscriber count. You can place signup forms on your website and on your Facebook page or use various integrations to create signup forms, including WordPress, Hootsuite, MindBody, and many more.
You can also collect subscribers offline – just use your personal tablet to add subscribers at trade shows and events; in addition, you can use the text-to-join SMS feature to allow users to sign up.
Signup forms can even be printed out so people you meet can fill them out personally and sign up to your list.
To get more subscribers from social media, you can create Instagram and Facebook ads directly from your CC account. All new subscribers will be synced to your contact list.
CC also has tools to help you create successful Google Ads campaigns, including a keyword planner, a bid manager, and more. You can also track and see your ad performance in real time.
CC integrates with eCommerce platforms, so you can use their various tools to boost sales.
Let's have a quick look at the website builder. It's free to use, and you can create a fast, powerful, SEO-ready website with a built-in CDN to speed it up.
It uses AI to build a website for you based on answers to a few questions. Then, you can edit the website, add pages, and customize it.
There are over 550,000 free images you can use on your website. You can also add eCommerce products to your website to create an online store.
The store integrates with Google My Business, so you can quickly get more views by setting up a GMB profile.
Features such as website analytics, social media integrations, and visual effects are built in. Free hosting is included, and a free domain name is also included if you get a paid website plan.
There are also a variety of professional services for those who don't have the time to do their email marketing themselves. This includes professional template design.
There is also marketing support – you can enlist the help of a marketing advisor, get a marketing manager to do all the work for you, or get a marketing assistant to work with you.
CC has two plans: Email, starting at $20/month, and Email Plus, starting at $45/month. Exact prices depend on the number of subscribers you have.
Website plans start at $0 for basic features; premium plans start at six British pounds a month.
Template design packs start at $79, and marketing assistance services start at $50/month. Obviously, it all depends on your needs and the size of your business.
Explore: Best Constant Contact Alternatives & Competitors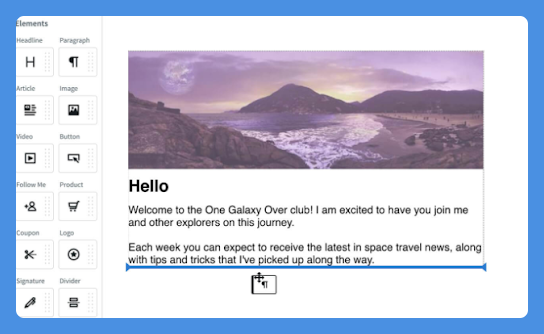 Aweber is one of the most well-known email service providers in the internet marketing industry. Its interface can seem a bit outdated, especially if you are used to platforms such as Constant Contact, but it offers an excellent service at a great price.
The editing platform isn't fancy, but you have the ability to create HTML, text, or drag-and-drop emails. You can add images, CTAs, footers, signatures, and much more.
Setting up an email sequence is easy; just drag and drop your emails into the order you want them and set the rules for when they should be sent. You can also schedule or manually send broadcasts.
You will get easy-to-read reports, and although the tagging and automation tools aren't the best, they do the trick. There are also A/B split testing features available.
Another downside of Aweber is that its signup forms look a little outdated, and its landing pages are just signup forms hosted on an Aweber link. Nevertheless, you can connect Aweber with various WordPress plugins and third-party services that let you use their own signup forms.
Aweber starts at just $19/month for up to 500 subscribers.
Worth Exploring: Aweber Vs Constant Contact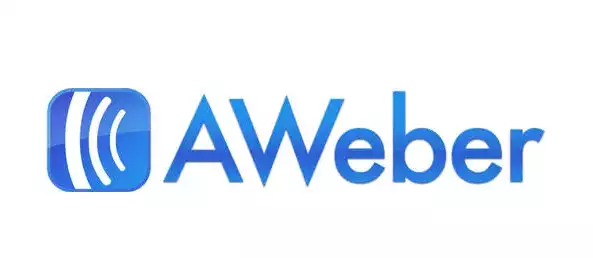 We earn a commission if you click this link and make a purchase at no additional cost to you.
Get Response is a close runner-up after Aweber in terms of popularity in the internet marketing world. It is also slightly cheaper and has a slightly more modern look.
Another advantage over Aweber is the landing pages and funnels you can create with it. You can create landing pages with subscriber fields, countdown timers, webinar signup pages, and much more.
With the landing pages and automated emails, you can create an entire automated funnel that gets users to subscribe and promotes webinars and products. You can even sell products on your landing pages without creating a website – you can connect your page to payment processors such as Square, Stripe, and Paypal.
You can also create followup pages to upsell your customers.
Landing pages can be hosted on your own domain or on a free GetResponse URL.
If you want to use webinars in your sales funnel, you can host them on GetResponse as well, without installing any third-party plugin.
During the webinar, you can stream live to Facebook and Youtube, add CTAs, chat with viewers in real time, share your screen or part of it, upload images and documents, get feedback with polls, and more.
GetResponse has four plans: Basic, Plus, Professional, and Enterprise. Each plan will have a different price based on how many subscribers you have.
The Basic plan starts at $15/month for up to 1000 subscribers, which is cheaper than Aweber. You won't get access to some features, such as webinars or the ability to create more than one sales funnel with the Basic plan.
With the Enterprise plan, you can have your entire email marketing campaign managed for you by GetResponse experts.
Check Out: Best Get Response Alternatives & Competitors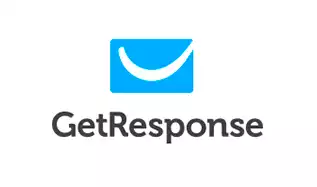 We earn a commission if you click this link and make a purchase at no additional cost to you.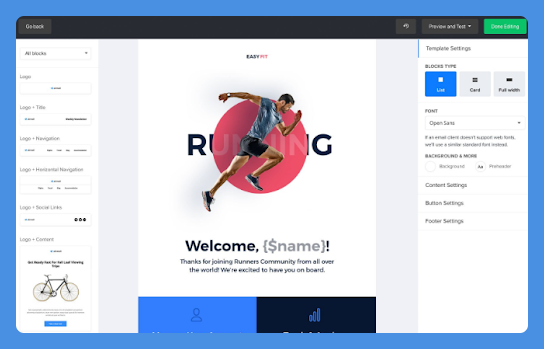 Mailerlite is a good alternative to Campaign Monitor that you can try.
Mailerlite is an email service provider that provides a free plan for up to 1,000 subscribers and 12,000 emails a month.
Premium plans start at $10 for up to 1,000 subscribers and unlimited emails, $15 for up to 2,500 subscribers, and $30 for up to 5,000 subscribers. This makes Mailerlite significantly cheaper than most other platforms.
Mailerlite's features include a drag-and-drop email builder, pre-made templates, landing pages and signup forms (including pop-ups, embedded forms, and more), email automation, segmentation and tagging, A/B split testing, time zone optimization, and more.
You will get detailed reports that include heat maps so you can see what your subscribers are clicking on in your emails.
You Might Want To Read: Brevo Vs Mailerlite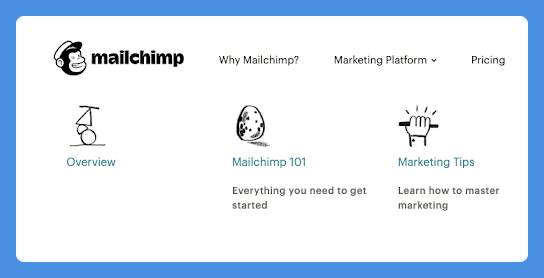 When talking about the best alternatives to Campaign Monitor, Mailchimp is an automatic choice.
Who hasn't heard of Mailchimp? While Mailchimp has been cracking down on affiliate marketing, it's a great option for small businesses.
Mailchimp offers everything you will need to run a successful online business, including landing pages where you can offer free downloads or sell products and accept payments.
Your advertising and social media campaigns can also be managed directly from your Mailchimp studio. You can run Facebook ads from Mailchimp or simply publish posts to your social channels.
An interesting feature is the ability to design digital postcards to print out and send to consumers. This can allow you to add a more personal twist to your campaigns.
They also have a new feature where you can build and host websites on Mailchimp.
Mailchimp has a free plan for up to 2,000 contacts. However, while you can set up simple automation rules (such as a welcome email or purchase confirmation), the free plan does not allow you to create workflows or followup series.
Being able to make money on autopilot with automated emails is important for small businesses, so this is a big downside compared to the free plans that platforms such as Brevo offer.
Another downside is the fact that they seem to have been cracking down on people making money through affiliate marketing and other non-conventional small businesses.
Also Read: Complete Mailchimp Review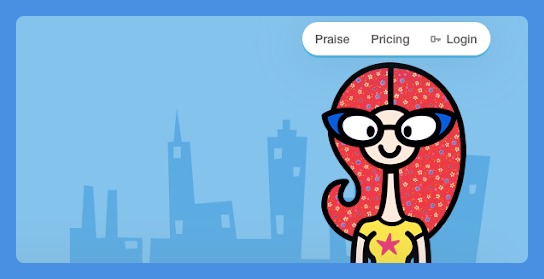 Mad Mimi's main website has kind of a funny design layout, but it is an excellent choice for bloggers. Their focus is on making the process of sending email newsletters to blog readers or customers as easy and as simple as possible.
It's great for people who do not have a lot of design skills; their editor and general website design focuses on minimizing clutter and increasing white space. They also have simple signup forms to add to your site (you can also add members individually or in bulk through CSV).
Real-time tracking lets you know who clicked on what, and their pie charts are a fun and easy way to get a quick view of what is happening with your list.
Mad Mimi has a number of useful features, including webforms, Facebook page forms, and the ability to set up automated followup campaigns. You can also add links to your social media profiles in your emails.
You can create different lists with different names; this will allow subscribers who are unsubscribing to choose which lists they remain subscribed to.
Other useful tools include the ability to sell your Etsy products in your emails, change the links in your email to shortlinks using your own domain name, insert SurveyMonkey polls, share your stats with others, and integrate with Freshbooks, Salesforce, Batchbook, Zoho, and more.
There are four plans: Basic, Pro, Silver, and Gold. The total price will depend on how many subscribers you have; for example, the Basic plan costs only $10/month for up to 500 contacts.
If you have a large list, however, Mad Mimi can quickly become expensive; it's $199 for 50,000 contacts as opposed to Mailchimp, which only charges $9.99/month.
Interesting Read: Best Auto Responders & Email Software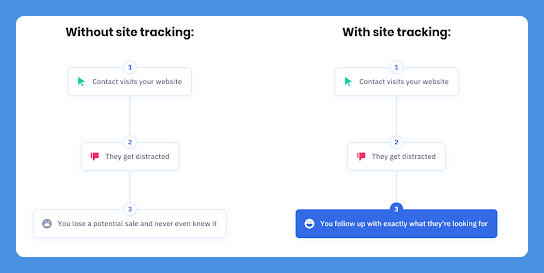 Active Campaign is an email marketing service provider, CRM, and much more. You can create dynamic and personalized emails and set up workflows based on subscriber actions.
The CRM lets you keep track of your customers and subscribers. It includes lead scoring features.
Active Campaign also lets you place live chat forms on your website and integrate SMS messages into your outreach campaigns. They also have advanced tracking capabilities – you can track things such as video views, website visits, and much more to figure out at which point a visitor got distracted and how you can get them back.
There is also an Active Campaign Gmail extension so you can manage your communications straight from your Gmail account.
Pricing starts at just $9/month for 500 contacts, paid yearly.
Check Out: Best ActiveCampaign Alternatives & Competitors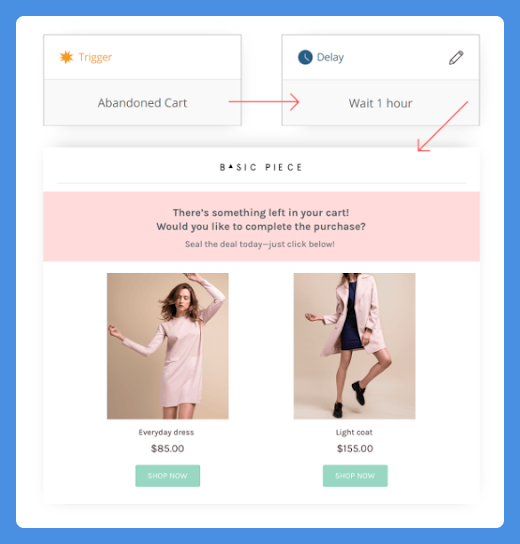 Omnisend is an eCommerce marketing platform that's a perfect choice for those who want to send emails to boost their eCommerce sales. Besides emails, you can also send SMS messages.
A unique feature of Omnisend is the ability to send Facebook Messenger messages as well. You can also set up web push notifications, which are shown to users even if they are not on your website at the moment.
Omnisend truly allows you to provide an omnichannel experience for your users.
There is a free plan for up to 15,000 emails a month.
Interesting Comparison: Mailchimp Vs Brevo Vs Mailjet
Wrapping It Up – Which Is the Best Choice?
Brevo is by far the best alternative to Campaign Monitor. First of all, it has a free plan that lets you send up to 300 emails a day, regardless of how many subscribers it has.
Second of all, using Brevo, you can provide customers with a full omnichannel experience, utilizing SMS campaigns, live customer support chat, and the CRM to increase customer satisfaction and boost your sales.
Finally, pricing is flexible, as there are pay-as-you-go plans that never expire. This is a real plus for small businesses that only need to send emails on certain occasions and don't want to pay a monthly fee for that.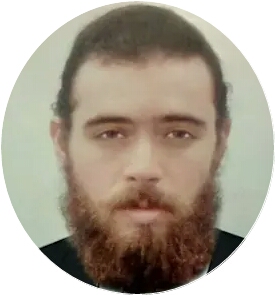 Author: Benjamin Levin
Benjamin Levin is a digital marketing professional with 4+ years of experience with inbound and outbound marketing. He helps small businesses reach their content creation, social media marketing, email marketing, and paid advertising goals. His hobbies include reading and traveling.