According to Statista, eCommerce retail purchases are expected to reach 21.8 percent by 2024, which indicates how huge eCommerce has become. Take, for instance, there are over 1 million active merchants on the Amazon online marketplace.
As a seller, it can be tricky deciding on which eCommerce website to sell your products on. The right eCommerce store should allow you to sell your type of products with tools that make managing your store and customers easy.
Well, many eCommerce merchants say a lot of good things about AliExpress and Wish; there are also negative reviews as well.
In this Wish vs AliExpress comparison, we will show you which of the two popular eCommerce websites is better to use?
What Is Wish?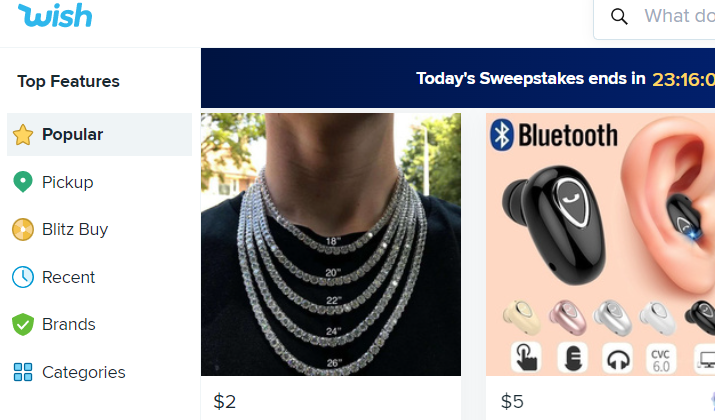 Wish is an American-based eCommerce platform that was founded in 2010 by Piotr Szulczewski and Danny Zhang. The platform is now operated by ContextLogic Inc. from San Francisco.
Additionally, Wish connects buyers and sellers and currently boasts of 500 million shoppers and sellers from the United States, UK, Europe, and other parts of the world.
There are more than 150 million products on sale on Wish with about 1.7 million of them sold every day. Wish is more popular for its mobile app as the company facilities mobile shopping. You can get the mobile app on your Android or iOS device.
What Is AliExpress?
AliExpress is on the list of the top 10 eCommerce platforms in the world. The platform was launched in 2010 by the Alibaba group as an online retail service out of China. It's a very popular eCommerce platform for online sellers and buyers alike.
AliExpress boasts of more than 540 million visitors with the majority coming from Russia, Brazil, and the United States.
As a part of Alibaba, most of the sellers on AliExpress are small businesses in China. Nevertheless, you can use AliExpress to sell goods wherever you are if you have a reliable supplier.
Some of the resellers do so via third-party eCommerce websites. Hence, the platform is very popular among dropshippers.
Merchant Platform
Wish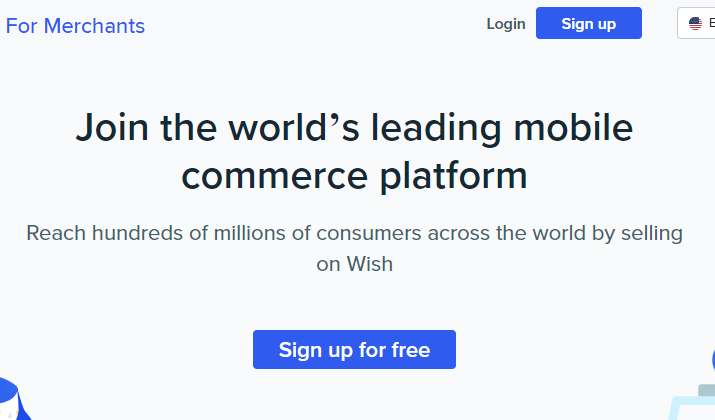 Wish has an exclusive merchant option. You can join Wish for Merchants and sell your products to millions of Wish customers. Joining Wish for Merchants is free. You can sell anything of value on Wish, except services.
As a Wish merchant, there are many laws you must abide by. You can't sell counterfeit products or products whose copyrights you don't own. Also, Wish doesn't accept electronic and virtual products; all products must be available for physical delivery.
Other items you can't sell on Wish include alcohol, gift cards, lighters, dangerous chemicals, drugs, live animals, firearms, weapons, and drugs.
AliExpress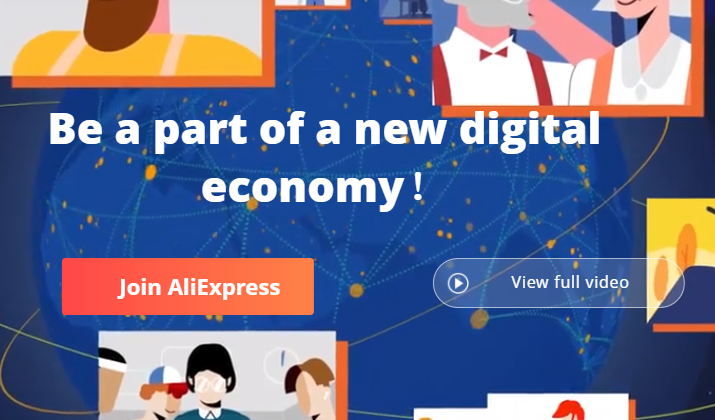 You can easily join the AliExpress seller portal as a merchant and start selling products. Once you register, you can create a personalized shop as a brand or just an individual seller.
The details you'll supply depend on the nature of your company. For example, you may need to provide your VAT and operating license if you're registering as a brand. You can sell products in all of the AliExpress categories.
Categories not available on AliExpress, and hence which products you can't sell include food products, beverages, and media products like books, CDs, DVDs, vinyl, and others. The platform doesn't accept illegal or illegally traded products.
Verdict
Both Wish and AliExpress have exclusive platforms for merchants. However, as a merchant, you can reach more customers with the more popular AliExpress.
Dropshipping
Wish
Wish doesn't natively support dropshipping. However, since it's an online shopping platform, you can always dropship by ordering products on behalf of others.
You can set up a dropshipping store using Shopify or WooCommerce and list products from Wish at slightly higher prices. There are many apps and plugins for Shopify and WooCommerce that lets you import/scrape products from Wish to Shopify.
Most of these apps and plugins support automatic order fulfillment, price automation, and product customization to make things easier.
You can also dropship by creating a Wish store and selling products from other stores so long as you have the consent of the original owners.
AliExpress
AliExpress is renowned for dropshipping. There are exclusive tools for dropshipping with AliExpress such as Oberlo and AliDropship. Also, eCommerce CRMs like Shopify natively support AliExpress dropshipping.
As a dropshipper, you can sell AliExpress products on your own store or still on AliExpress. Many of AliExpress dropshippers sell their products on Amazon and eBay.
With AliExpress dropshipping tools, you can easily import products, auto-fill orders, auto-purchase orders, and sync AliExpress tracking on your store.
Verdict
AliExpress is the most popular platform for dropshippers all around the world. It beats Wish by a mile in this feature category.
Products
Wish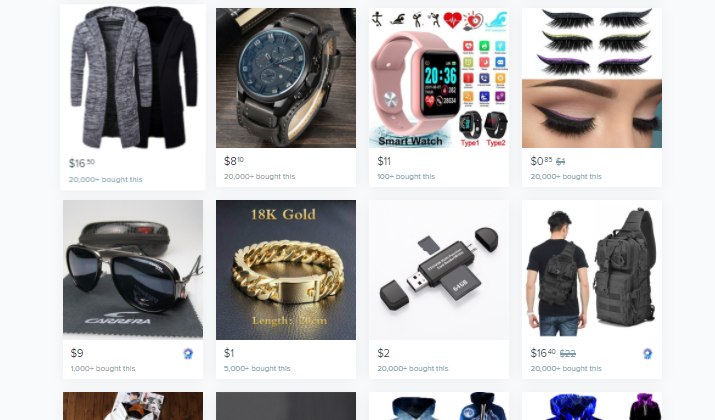 Wish lets you sell different types of products. The featured categories include fashion, shoes, automotive, tops, bottoms, watches, wallets & bags, accessories, gadgets, phone upgrades, and home decor. Your products can be branded or brandless products; so long as you have the right to sell them.
Wish doesn't produce any of the products on the website. However, they receive all products in their warehouses in different regions before final shipping. Hence, you don't send products to customers directly; Wish does that.
Sometimes, customers may purchase many products in an order from different merchants. They'll all be shipped for delivery once all merchants send their products. However, most of Wish's products are shipped from China as most merchants are based in the country.
AliExpress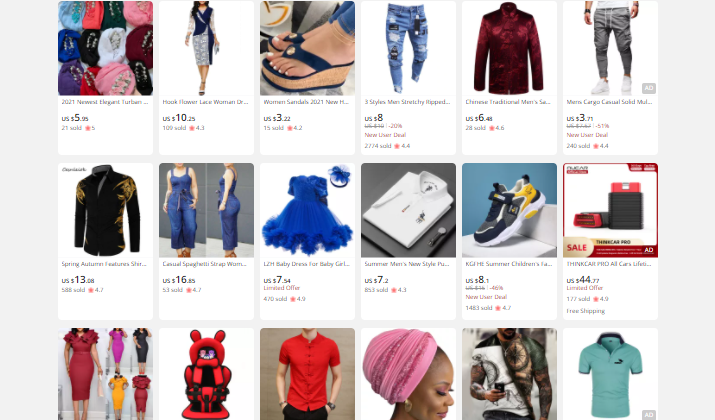 AliExpress has a large number of sellers and dropshippers which translates to a very large amount of products. There are so many products that there are main categories and sub-categories.
The main categories on AliExpress include apparel accessories, men's apparel, women's apparel, automobiles & motorcycles, beauty & health, cellphones & telecommunications, consumer electronics, computer & office, education & office supplies, electronic components, furniture, and more than 15 others.
Most of these products are sold by their manufacturers out of China or by merchants that buy directly from the manufacturers. Hence, most of the products are shipped from China. There are still AliExpress's local stores and warehouses in different countries.
Verdict
There are far more products and product categories supported on AliExpress than on Wish.
Payments
Wish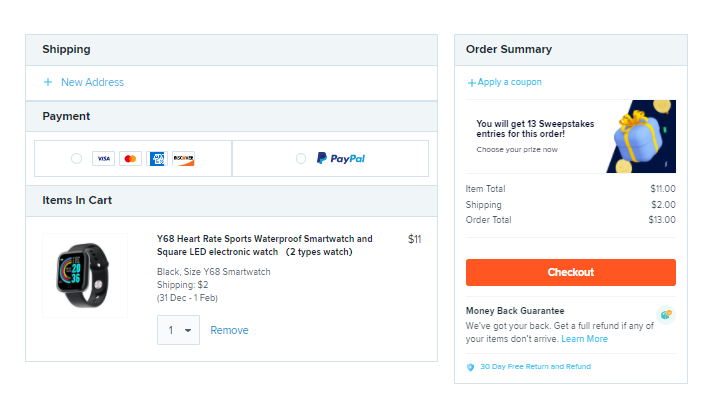 To receive payments, Wish supports different payment methods including PayPal, Google Pay, Apple Pay, Visa or MasterCard debit cards, major credit cards, Klarna, Ebanx, Pix, iDeal, and Afterpay.
The payment methods your customers can pay with will depend on the region they're shopping from. The available payment options are made available once they checkout orders.
Wish doesn't support cash payment hence, you can't collect payment on delivery. However, there's the Wish Cash – customers get Wish Cash as a reward or when they request refunds and they don't expire.
If a customer purchases your product with Wish Cash, you'll still get paid.
AliExpress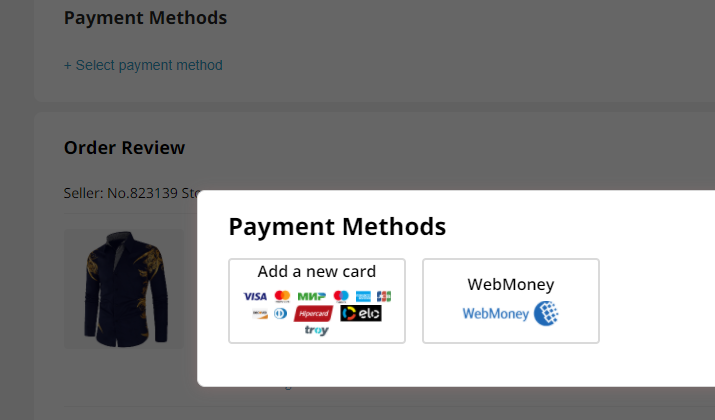 The three main payment options on AliExpress are credit or debit card, iDeal, and PayPal. However, there are many others including Qiwi Wallet, Webmoney, DOKU, Ticket, Mercado Pago, Giropay, and the native payment option, Alipay.
Other popular supported payment methods include Google Pay, Apple Pay, Klarna, Sofort, PayU, and Oney. Notably, you can also pay for AliExpress products with cash via Western Union or pay with a bank transfer.
This shows there are many options for you to get paid with. However, the available payment methods still depend on the country your customers are shipping from. The best options to use are credit/debit card, PayPal, and Alipay.
Verdict
Aside from having more payment options, AliExpress accepts cash payment and bank transfer which Wish doesn't support. AliExpress is the clear winner in this category.
Shipping
Wish
The main shipping option on Wish is Wish Express. With Wish Express, you get expedited delivery times; products take 5 to 10 days to deliver although some are available for two-day delivery.
However, Wish Express shipping isn't available in all countries or for all products. Another option available is Wish Pickup. With Wish Pickup, your products are delivered to local shops where customers can pick them.
Aside from these native shipping options, Wish partners with different local shipping companies in different countries. As your products ship, your customers can track its location via their Order History.
AliExpress
AliExpress supports ordinary shipping, certified shipping, and private courier shipping. While ordinary shipping is more affordable, it comes without tracking, unlike certified shipping that has tracking information.
Private courier shipping involves third-party shipping companies like UPS, EMS, and DHL; it depends on what shipping options are available for a customer.
In addition, AliExpress has native shipping options – AliExpress premium, AliExpress saver, and AliExpress standard shipping.
Since most AliExpress products are shipped out of China, products may take a while to deliver. Nevertheless, after sending your products, AliExpress will deliver products to the customer's address.
Verdict
It's a draw here as both platforms feature different shipping options but delivery takes time for most products. It all depends on where your customers are from.
Returns
Wish
Customers can return your products and get a refund within 30 days of delivery. You'll also need to refund a customer if they don't get their order after 30 days of making a purchase.
You must refund the customer if you sold a damaged, defective, or incorrect product. Once the customer contacts the support team, the refund is automatically processed by Wish within 48 hours.
Wish has some return exceptions. If you sell perishable or excluded items, you don't get to refund buyers. Excluded items are sealed products and you can't return them after you open them.
AliExpress
AliExpress runs a free return service which is an advantage to buyers but so much to you the merchant. The free return service allows your customers to return products within 15 days after receiving them without having to pay or give any explanation why.
However, it's only acceptable if the product is in good condition with all seals and labels. Aside from the general AliExpress return policy, sellers can also state their respective return policy especially involving returns after 15 days of purchase.
You and the buyer need to discuss the refund terms; If you can't agree, then you can open a dispute which AliExpress mods will moderate.
Also Read: Best AliExpress & Shopify Product Research Tools
Verdict
AliExpress is the better platform here as you can discuss and settle returns with customers without involving the mods.
Customer Support
Wish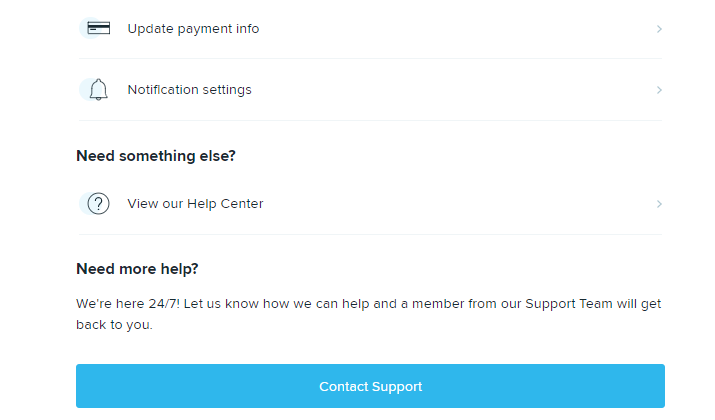 You can contact the Wish customer support team via email or phone. The support team is available 24/7. In addition, you can use the LiveChat option on the Get Help page.
There's also a help center where you can find help articles on different subjects. This includes Account Management, Shopping, Shipping, Orders, Payments, and Returns & Refunds among others.
AliExpress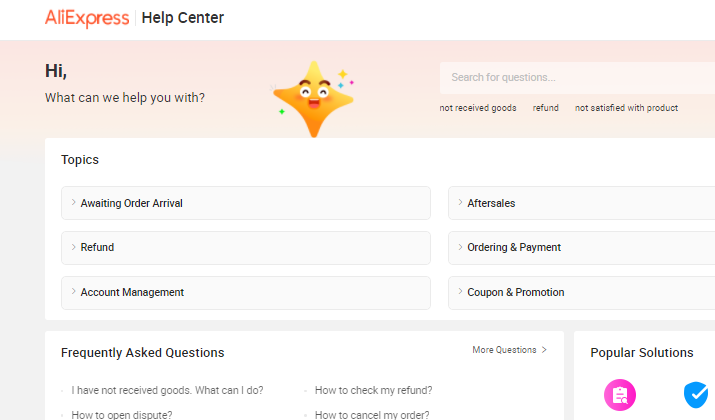 On AliExpress, you can offer support as a seller or refer customers to AliExpress mods. Ideally, customers should first contact a seller for product and order-related problems before contacting AliExpress.
To contact AliExpress, you can either open a ticket or LiveChat via the mobile app with Eva. From the AliExpress Help Center, you can access the FAQ and help articles on subjects including orders, payments, returns & refunds, account settings, and promotions.
Verdict
The winner here is Wish as it features a help center and also phone and email support channels.
AliExpress vs Wish – Pricing
Wish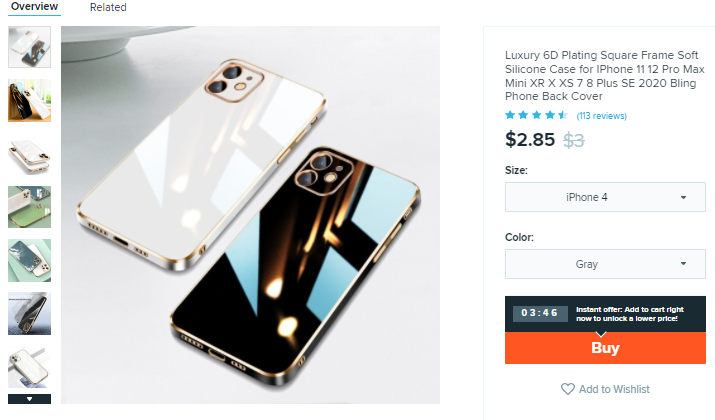 For sellers, Wish charges a 10 percent commission for every purchase. Some merchants increase their prices to cover up this commission.
Wish is known to have very cheap products. However, shipping costs are usually the challenge most customers face when placing orders. The cost depends on the buyer's location, type of product, and delivery method.
Wish doesn't sell products at a flat rate for all regions. After sellers upload their products and set their prices, Wish uses a dynamic pricing feature to maximize volume and revenue. Hence, the prices buyers see are a bit higher.
AliExpress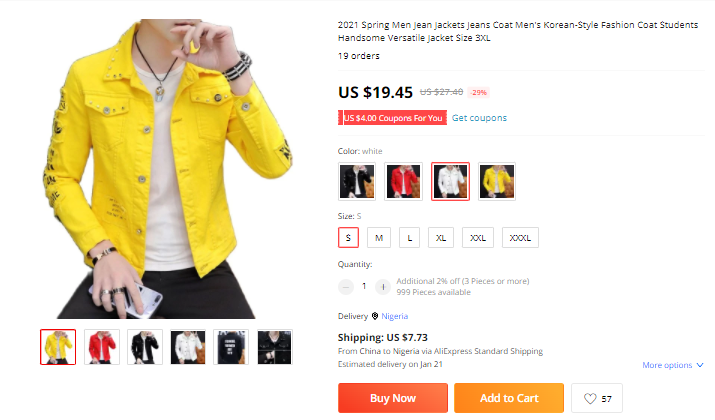 AliExpress is synonymous with cheap products which is why it's a very popular online marketplace for dropshippers. Products are very cheap such that some dropshippers charge 3x prices when selling in other stores.
As an AliExpress merchant, you pay a five percent commission on every purchase for most products. The commission is eight percent for products like office supplies, apparel & accessories, and special categories.
One of the reasons why AliExpress products are very cheap is the high competition. Usually, you'll find more than one price for a particular product from different sellers. In addition, many sellers on AliExpress offer free shipping for some products.
Verdict
Products on AliExpress are cheaper than those on Wish which is why many Wish merchants dropship from AliExpress. Also, AliExpress charges sellers five to eight percent compared to Wish's 10 percent.
Pros & Cons
AliExpress Pros
Many product varieties
Supports cash and bank transfer payment
Multiple shipping options
Seller platform
Free shipping
Supports dropshipping
Low commission
AliExpress Cons
High competition for sellers
Long shipping times
No phone or email support
Wish Pros
Many products
Merchant platform
Express shipping
Supports dropshipping
24/7 customer support
Wish Cons
No cash or bank transfer payment
Long shipping times
High commission
Wish vs AliExpress: Similarities vs Differences
Similarities
Both AliExpress and Wish have mainly Chinese sellers and manufacturers
Both platforms primarily connect buyers and sellers
They both accept major credit/debit cards and PayPal
Both have relatively long shipping times
You can dropship with Wish and AliExpress
With either AliExpress or Wish, users are provided with both mobile and desktop/web versions
Differences
AliExpress has more product varieties than Wish
AliExpress supports cash and bank transfer payment while Wish doesn't
AliExpress allows customers to return products for free while Wish doesn't
Some Wish sellers dropship products from AliExpress due to cheaper prices
Wish charges sellers 10 percent, while AliExpress charges five percent for most products
Products on AliExpress are relatively cheaper than products on Wish
Wish has email and phone support contacts while AliExpress doesn't
AliExpress vs Wish – Which Is Better?
Wish is a popular and reliable eCommerce platform, especially for mobile shoppers, but it doesn't match up to AliExpress. Putting the two side by side, AliExpress is a better platform for merchants.
With Alibaba backing, AliExpress has more products, shipping options, payment options, and lower prices than Wish. Also, you're only charged 5 to 8 percent as a merchant compared to 10 percent in wish.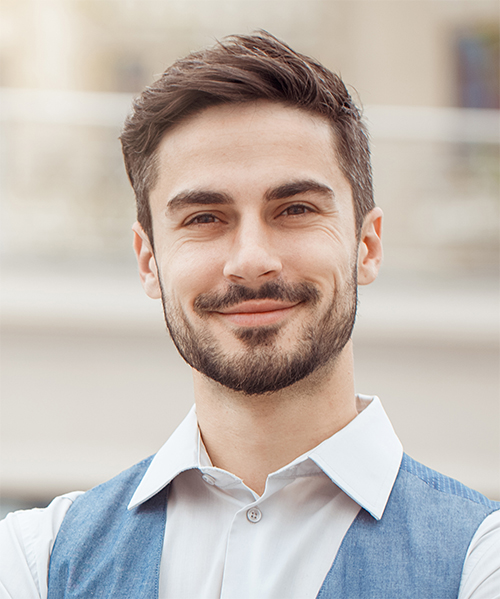 Author: Scott Macarthur
Scott L. Macarthur is a marketing consultant and an online author. He is mostly engaged in providing his expertise to startups and SMBs. He is also an author on TheNextWeb.