Print on demand is a popular and profitable venture for many online store owners – and understandably so.
It's easy to start, manage, and has little startup costs. However, you'll quickly realize that it's not as easy to sustain success on such platforms. For this reason, you may easily get discouraged and want to quit.
Luckily, you can conduct thorough merch research and get a leg up on the competition.
Merch research has several benefits. It helps you:
Understand what customers want to see
Know the popular and most profitable niches
Find the best keywords to use to rank your designs and products
But how do you go about conducting merch research? By using tools like SpyAMZ and Merch Informer.
In this comparison guide, we review both tools based on what they are, how they work, their features, and pricing. At the tail end of the post, we'll share our recommendation for the best one.
SpyAMZ vs Merch Informer: What Are They & How They Work
SpyAMZ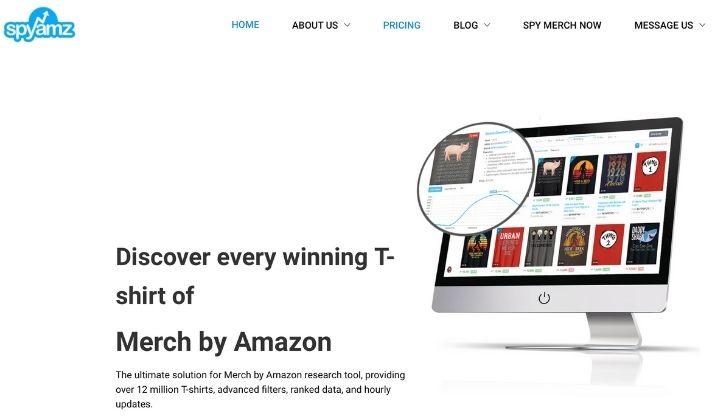 SpyAMZ is a popular Merch by Amazon research tool that serves a wide range of niches. The tool offers a database of 14+ million t-shirts along with several features that help you win the merch game.
The software is updated hourly to give you the latest insights and Merch by Amazon data. Plus, you get all the tools you need to make better Merch by Amazon decisions. Plus, you can keep track of bestseller ranks to stay ahead of the game and get updates on the latest trends.
Merch Informer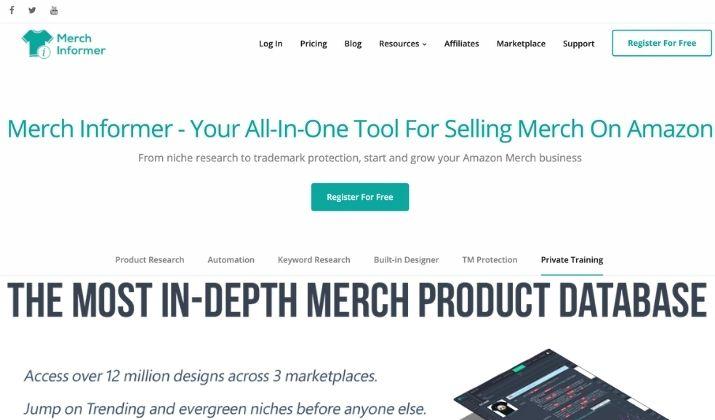 Merch Informer was born when Neil and Todor, the founders, met at an online forum and got to discuss their business idea. They had similar interests and saw an opportunity to launch a new business that doesn't need inventory.
Their partnership brought forth a successful business idea that has grown to become one of the most successful tools that help other merchants copy their strategies and grow their businesses.
With Merch Informer, you can source information from other popular sites, get a comprehensive feel of how keywords are performing, and find the most popular niches on different platforms.
Its list is also updated daily to ensure that you get only the most relevant information. This all-in-one, standalone tool also shows you how to place your keywords appropriately to improve results during searches.
Also Read: Best Merch Sites For YouTubers
Merch Informer vs SpyAMZ: Features
SpyAMZ
Merch by Amazon Hunter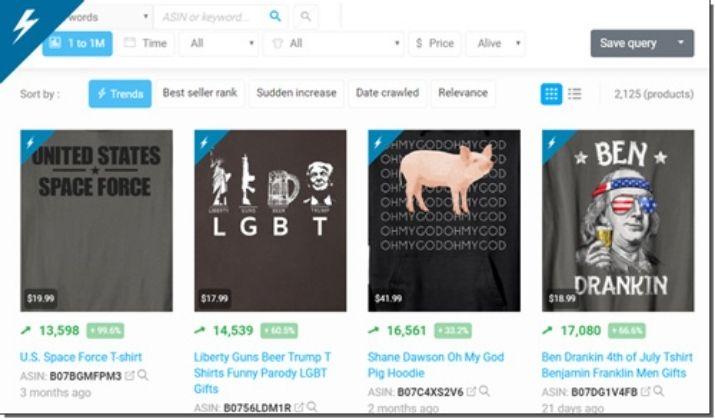 SpyAMZ is a well-organized t-shirt database that helps you search and track for any items. The software is pixel perfect so you can get the ultimate experience while conducting your research.
Keyword research and analysis
The software gives you access to its database of over 14 million t-shirts. With the keyword research and analysis tool, you can filter the low-profit and unnecessary designs and remain with the winning ones.
Plus, you can check for keywords that trend with each season so you can be a step ahead of the Merch by Amazon game.
You can check things like the most repetitive keyword by day, repetitive one-word, two or three-word keywords, and view detailed shirt analysis with keyword-based rankings.
Keyword analytics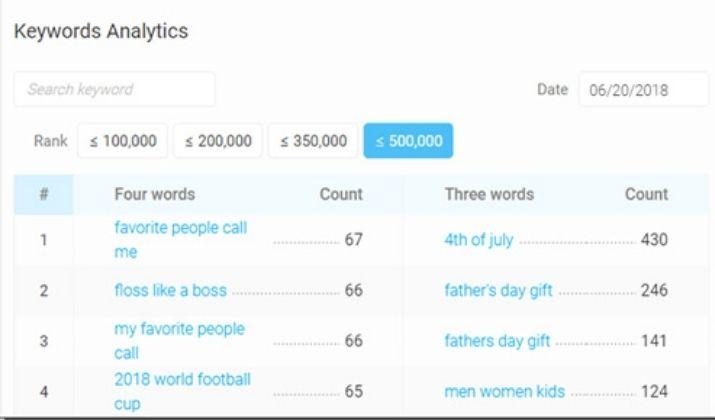 SpyAMZ helps you recognize hot trends and keywords on Merch by Amazon within over 14 million merch t-shirts.
Trademark checking
With SpyAMZ, you can look for clothing trademarks to help you avoid trademark rejection easily.
Categorized favorite
You can also note your design ideas, group items, and manage the shirts you're tracking through SpyAMZ's categorized favorite.
Image resizer
With SpyAMZ, you can resize artwork to the required image dimensions in a matter of seconds, all within Merch by Amazon's guidelines. The artwork will be resized to fit within the 4500×4500 for hoodies and 4500×5400 for t-shirt dimensions.
You can also bulk resize your artwork for multiple items in one go.
Events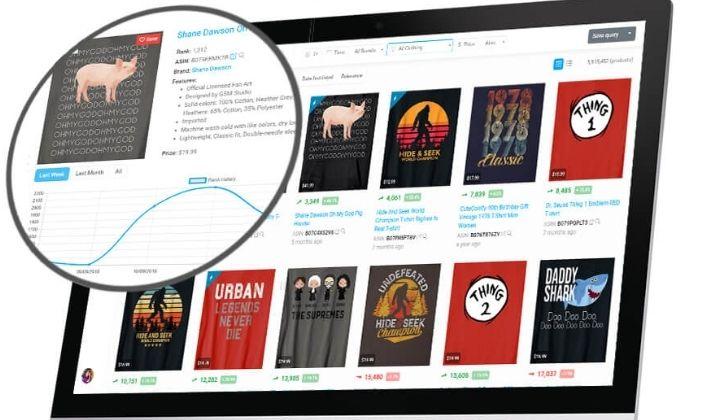 SpyAMZ lets you know about upcoming events. You can get information like the place, type, date, and time, among other details and designs for those events. You can click on More Products to find out more about the event you're interested in.
Statistics
With SpyAMZ, you can get statistics based on several different variables. There are tabs such as Has rank, the total number of t-shirts, updated today, new today, or deleted today.
As the largest t-shirt database available, SpyAMZ can overwhelm you with data compared to other similar tools. You also get to see information like an overall line chart about prices and ranks, overall statistics for products by ranks, and pie charts for product types.
Related: Best TeeSpy Alternatives
Random
If you're not sure where to get ideas, you can spam SpyAMZ's Random button in the Statistics tab and get some inspiration.
Finding similar designs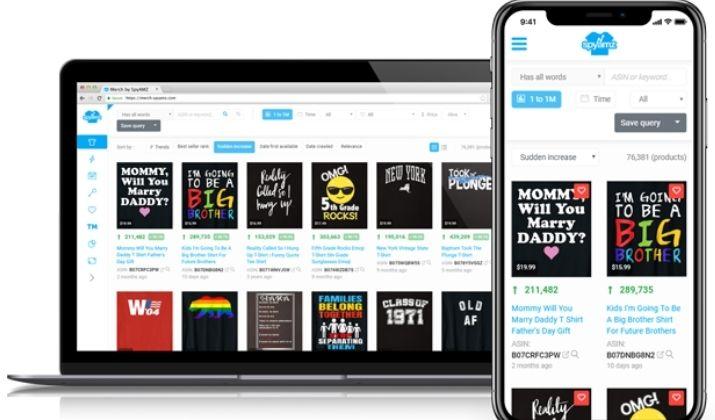 SpyAMZ has a tool in the Products tab next to any ASIN, which displays all relevant designs based on the item you choose. You'll also see similar designs on the single detailed page for any item on the dashboard.
Niche hunter
SpyAMZ provides Trend Hunter to help you know the designs that are trending and the popular niches. With one click, you get a detailed analysis of the fastest growing and most popular t-shirts in the market.
From here, you can come up with great designs based on the trending t-shirts. You also get reports on detailed rankings of each design, which are updated daily so you never miss out.
Trademark checker and t-shirt tracker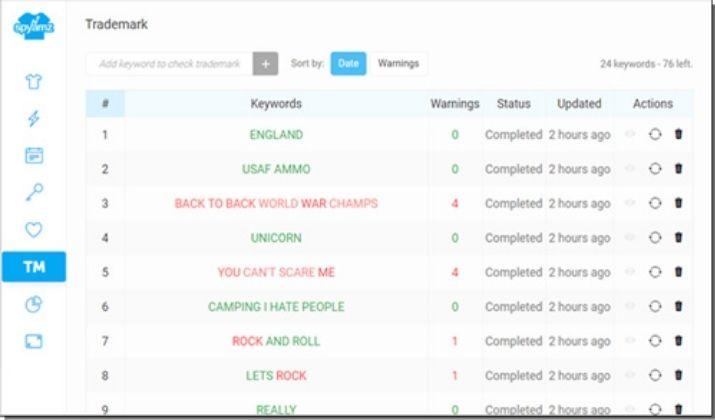 SpyAMZ provides a trademark checker you can use if you doubt whether a keyword has a trademark or not. Plus, you can track specific set designs to check their potential. You can easily check trademarks for design ideas, save favorite designs for later, and enjoy unlimited tracking with SpyAMZ.
Merch Informer
Product research
Merch Informer boasts an in-depth merch product database with over 12 million designs across three marketplaces.
The software allows you to jump on trending and evergreen niches before others do, analyze product history, price, and rank changes. You also get to use its patented technology to perform checks based on niches or on-the-fly competition.
Data archives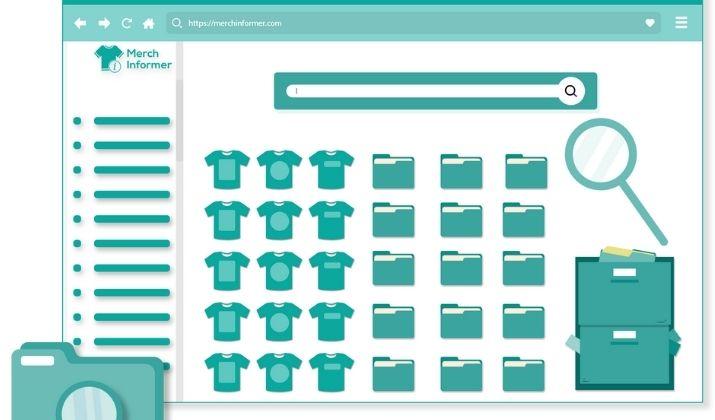 Merch Informer has data archives that are filled with historic data, which date back to several years ago. You can see who the top sellers were in the past and dominate any niche.
You can also know what niches or trends were leading on specific dates so that you know what to do in the next season or year.
Also Read: Best Print On Demand Sites For Artists
Automation
With the automation feature, Merch Informer allows you to scale your business by streamlining your upload process. The software has a single upload interface that lets you place designs on more than 200 different products across 30 storefronts and marketplaces in a single button click.
These marketplaces and storefronts include eBay, Etsy, Amazon, Shopify, Teespring, Redbubble, Spreadshirt, and Squarespace among others.
Keyword research
With Merch Informer, you get the most powerful keyword tool on the market. This helps you access real Amazon search volume data, find high volume, and actionable keywords that others can't see – not even your competition. Ultimately, you get to skyrocket your rankings and sales.
Built-in designer
Merch Informer also offers a native designer to help you create high-quality designs without a steep learning curve. The designer has an intuitive drag and drop feature, and you can use its unique, full-color vectors whether as an individual or commercial entity. You also get to create layer templates, patterns, and saleable designs with a click of a button.
Progress tracker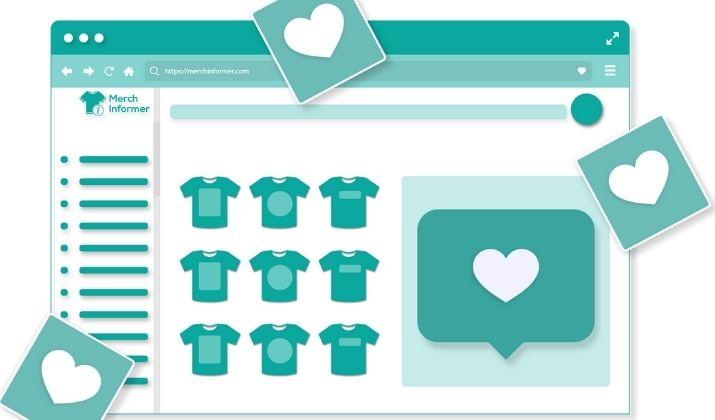 The Merch Informer progress tracker helps you streamline your research process to scale your merch business.
The software incorporates a progress tracker and the favorites module so you can save your work and access it later. You can also download CSVs with the data you want and distribute them to your network.
The feature keeps your process organized and in one place.
TM Protection
TM Protection helps you protect your account and your business. The state-of-the-art monitoring software helps you protect your account for trademark violations, with instant notifications.
You can check government TM databases with the click of a button while uploading and remain safe from frivolous trademarks. You can also look up possible trademarked terms straight from public Amazon listings.
Private Training
Private training in Merch Informer helps you get to where you need to be. They do this using Merch Academy 2.0, which is proven to help you follow the steps to set up and run your profitable Merch business.
You also get exclusive private training and webinars, and a private Facebook group to network with other like-minded sellers.
Merch Informer web app
With the web app, you get to do item research, plan designs, and connect to Amazon's API so you can know more and be ahead of the competition.
Graphic packs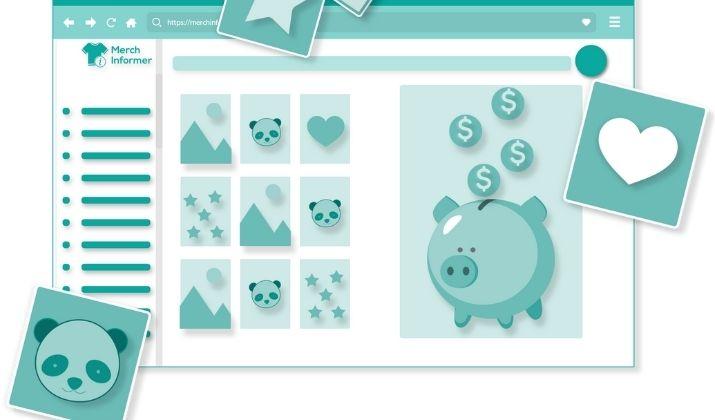 The graphic packs provide an intuitive drag and drop feature, font options, and clip art to help you create unique designs at the click of a button. The premium hand-drawn vector packs are free for pro members so you can use hundreds of unique graphics with a single, full license.
Merchant search
This feature helps you filter Amazon for the first 100 designs a specific brand sells. You can understand how top brands are performing and look through their numbers to understand the best strategy for your business.
Explore: Cheapest Print On Demand Sites
Category Favorites
With the favorites feature, you can store all the shirt designs that you like and spare them for future reference. You can sort them out by category and avoid the hassle of using spreadsheets for that.
Competition checker
With the competition checker, you can know how keywords are used at a given time. You can evaluate them with an A-F rating, where A means there's no opposition, and you can invest in that keyword. If you get an F rating, it means you may face stiff competition with that keyword.
When used effectively, this feature can save you the trouble of focusing on keywords that won't deliver the profitable outcomes you desire.
Browser extension and Merch lister
Merch Informer's browser extension ensures you avoid Amazon's copyright parameters by providing the right tools to explore your product search. You can master the listing process and list your items on Merch using the listing feature.
Listing optimization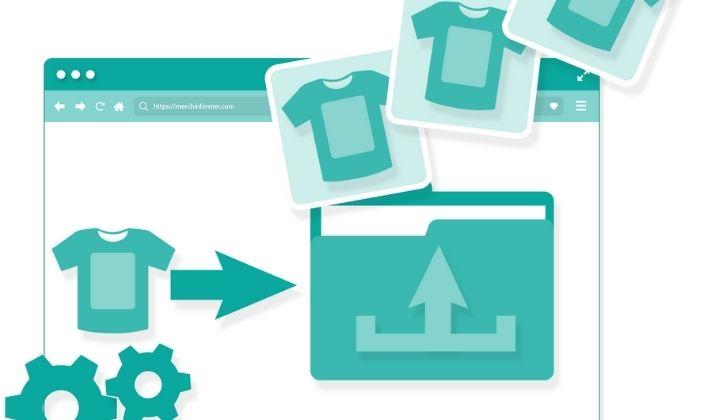 The listing optimization tool helps you sell more t-shirts by tweaking your product page. You can figure out how to layout your pages so that they're optimized for the keywords you choose.
You can also use the Synonym Suggest feature to find phrases you want to use in your sentences. This way, you can rank for more keywords, and avoid losing money from a lack of keyword optimization.
Keyword Cloud
The keyword cloud feature is similar to the Merch Archive feature but it stores keywords instead of items.
Mobile app
Merch Informer has a mobile app you can use to access all the features listed here.
SpyAMZ vs Merch Informer: Support
SpyAMZ
SpyAMZ provides support via Facebook messenger on its Facebook page.
Merch Informer
Merch Informer provides support via support tickets. Once you submit a support ticket, the company will get back to you in 48 hours.
Check Out: Best Anime Merch Websites
Merch Informer Vs SpyAMZ: Pricing
SpyAMZ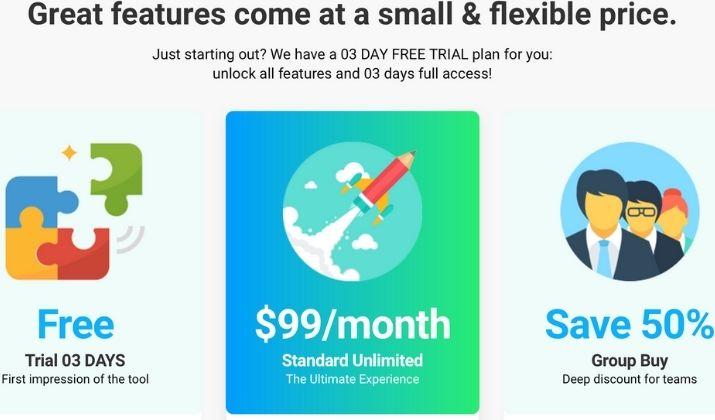 SpyAMZ offers three different packages: Free, Standard Unlimited, and Group Buy.
The free plan is available for only three days but gives you full access to all features. You also get unlimited tracking, access to sale data, all advanced features, and access items with ranks of more than 500,000 only.
The standard unlimited plan costs $99 per month and provides the ultimate experience with all the features including all access 24/7, full database, advanced, and new features.
The Group Buy plan is designed for teams and comes with a huge discount. The package also provides full access to all features that you'd find with the Standard unlimited plan.
Visit the SpyAMZ pricing page for further information.
Merch Informer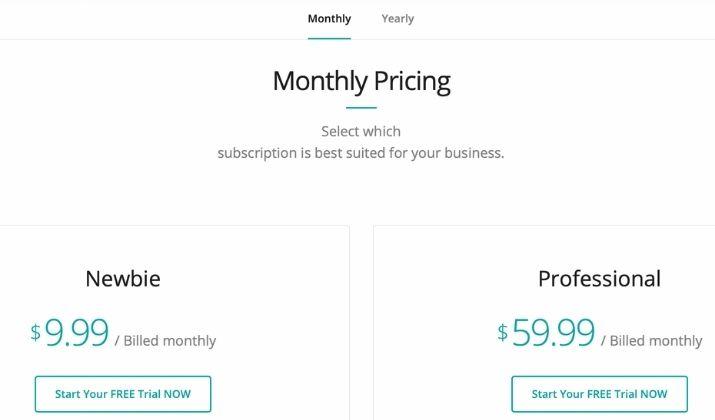 Merch Informer offers only two pricing plans: Newbie and Professional.
The Newbie plan costs $9.99 per month or $8.32 per month for the annual option. With this plan, you get product tracking, trademark tracking for up to 50 items, 24/7 support, Merch Academy, and Merch Designer.
The Professional plan costs $59.99 per month or $49.99 per month for the annual option. With this plan, you get product tracking for 150 items, keyword tracking for 200 keywords, 24/7 support, Merch Academy, Merch Graphics Vector pack (100 per month), Merch Designer, and free access to the single upload interface automation.
Note: The Newbie plan lacks product tracking and keyword tracking features.
With Merch Informer, you can upgrade from monthly to annual plans and cancel your subscription at any time. There's no refund because you get a free three-day trial before committing to a paid plan.
For more information, visit the Merch Informer pricing page.
SpyAMZ vs Merch Informer: Similarities & Differences
Merch Informer vs SpyAMZ: Pros & Cons
SpyAMZ
Pros
Free plan available
Image resizer available
Cons
Lacks 24/7 customer support
Limited feature-set
You can find similar designs
No browser extension
No mobile app or web app
Expensive paid plans
Merch Informer
Pros
Large feature-set for a profitable Amazon Merch business
Premium plans offer advanced and valuable features
Provides keyword data on competitors
Helps you avoid trademark issues
24/7 customer support available
Graphics pack available each month
Keyword, Trademark, and Product tracking provided
You can optimize your listings
Merch Academy offers private training
Free access to the single upload interface automation tool
Zero setups needed to use it
Mobile app, web app, and browser extension available
Cons
Lacks a free pricing plan
No image resizer tool
SpyAMZ vs Merch Informer: Which One Is Better?
We've covered the basics about SpyAMZ and Merch Informer. But which tool should you use?
SpyAMZ may have some great features, but it feels more basic compared to Merch Informer. This is why we recommend that you use Merch Informer – and there are several reasons for this.
Not only is the software created by like-minded people who came together to design a powerful tool to help Amazon merchants, but it's also feature-rich. You can get all the basic and advanced tools you need to get great merch research results and be successful in your business.
Plus, Merch Informer comes with nifty features such as a mobile and web app, which you can use when you're on the go.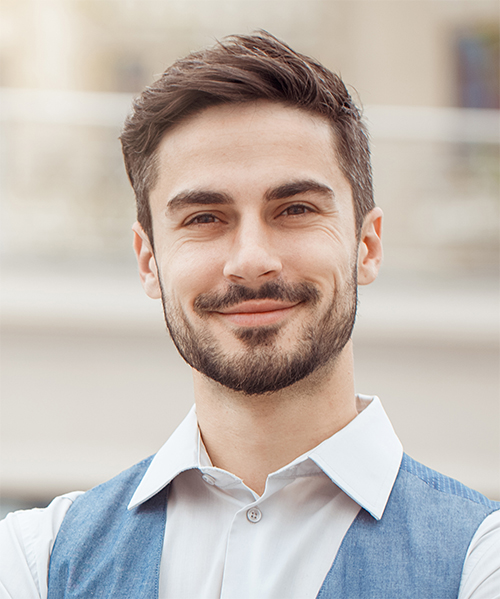 Author: Scott Macarthur
Scott L. Macarthur is a marketing consultant and an online author. He is mostly engaged in providing his expertise to startups and SMBs. He is also an author on TheNextWeb.