Redbubble and Society6 are print-on-demand services. They have an existing marketplace that content creators can tap into and these services allow artists to sell their work on items like t-shirts, tote bags, calendars, metal prints, and more.
Although the two services are similar, they also have some substantial differences.
These differences will ultimately determine which of the two platforms is the best choice for you and your art portfolio.
What Is Redbubble?

Founded in 2006, Redbubble is an Australian print-on-demand company that operates around the world.
They have an existing marketplace and enable artists to set up a store, customize products with their own designs, and tap into that marketplace.
The company ships worldwide, offers free returns, and provides local support to its, and your, customers.
The product range is reasonable, although smaller than other platforms.
Posters and wall art are popular, showing their buyers' preference for art-based designs and images.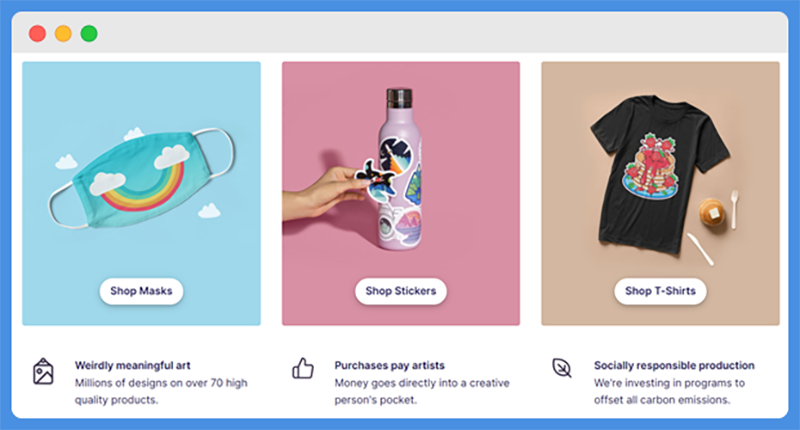 Artists set their own commission rates on Redbubble, and this is not governed by the type or cost of the product.
The upload process, which is an important part of maintaining your portfolio of designs, is intuitive.
Artists can upload all products at once, saving time compared to individual and limited group uploads.
It is one of the better uploading and management tools on the market.
Redbubble is considered easy to work with, but this might be due to the limited product selection and variation.
They do still have a good variety of products, though, and the ability to determine your commission rate and product cost is beneficial.
According to the company's annual report, Redbubble had 511,000 selling artists, an increase of 51% compared to the year before.
They also had 6.8 million customers, which was an increase of 30%. Sixteen new products were launched during the period, extending their portfolio to more than 70 products.
Today, Redbubble has a strong foothold in the print-on-demand market that boasts of biggies like Printful and Printify.
What Is Society6?

Society6 was established in 2009 when a friend of the company's co-founders had the opportunity to display her art at the Art Basel in Miami.
Because she couldn't afford the entry costs, she wasn't able to attend.
The company founders recognized a need for artists to be able to showcase and sell their work on an existing platform with minimal effort and no initial costs.
Society6 has hundreds of products that range from clothing and phone cases to wall art and home décor.
It tends to attract an older demographic of buyers, which is represented in the look and design of the products on sale.
According to the Society6 website, they have over 300,000 artists on their site and saw 1.5 million transactions in the first nine months of 2020.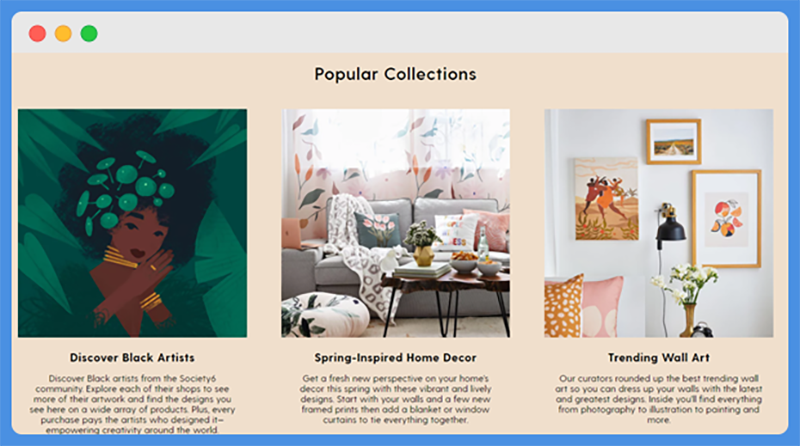 The Society6 team has made improvements to its uploading tool, but it is still clunky and difficult to work with.
Although you can upload to multiple products at a time, the system can lag and glitch, leaving you to have to re-upload images and artwork again.
Although not as busy as Redbubble, Society6 still has plenty of monthly traffic and makes a lot of sales that you can tap into.
Its platform isn't as intuitive, however, and although your branding efforts will always be limited on these platforms, Society6's website offers very little opportunity to put your name forward.
Check Out: Best Canadian Print On Demand Companies
Membership And Pricing
Redbubble
Pricing is one area where the two services differ. Redbubble offers artists the opportunity to set their prices and markup.
You're told the base price of a t-shirt, for example, and can then add your profit margin.
Redbubble recommends a 20% markup on products, but it really is up to you. You can sell products with no profit, or you can hike prices by 50%.

If you have simple designs that are small and easy to create, you may benefit from including less of a markup.
This increases the likelihood of making a sale, increasing the total number of sales made.
If you have a recognized brand that already has a decent following, you can charge more because you have your own existing customer base, as well as visitors to the site.
When setting prices, you also need to consider the competition.
Most of the people that purchase from your Redbubble storefront will have come from the Redbubble marketplace.
Your competitors are other artists on the site selling similar products.
Price yourself too far above these sellers and a lot of your potential buyers will opt for them instead.
Because Redbubble suggests a markup of 20%, you will find that a lot of sellers opt for this price so if you can match it, or even undercut this figure a little, you could increase your sales.
Also Read: Redbubble vs Etsy
Society6
Society6 offers simpler pricing, but this means less flexibility and, typically, lower profit margins.
With Society6, the majority of sales net you 10% of the value. You cannot alter this value.
The inability to set your prices or markup is limiting and it means that you could lose out on some profit, but it does make the process simpler.
You won't have the headache of trying to determine a fair price that will optimize your profit levels.
The exception to this strict pricing rule is art prints like canvas prints. In these cases, and because the product is your design or artwork, you can set the amount you charge and the profit it returns.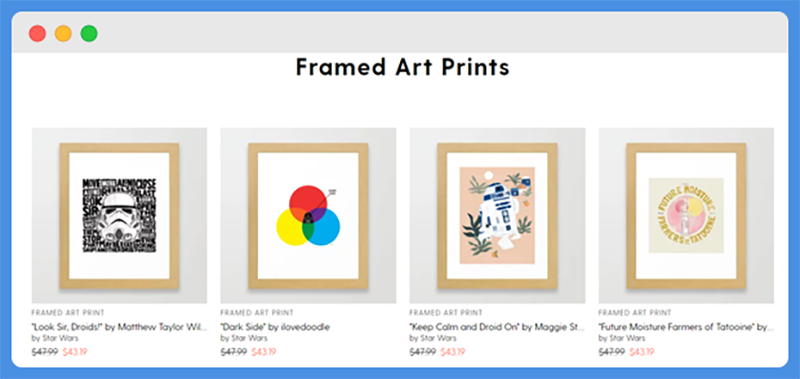 Verdict
Society6's strict pricing may be easier to manage, but Redbubble's flexibility enables you to set your profit margins and optimize your overall earnings.
Money
Redbubble
Redbubble accounts are free and you receive your cut of any sales in your Redbubble account once the items have shipped.
You can receive payments by bank transfer or verified PayPal, with payments being made on or just after the 15th of the month.
Bank payments can take up to seven days to process and you must reach a payment threshold of $20 to receive payment.
Money rolls over to next month if you fail to reach the threshold, and any account that has not reached the threshold by December, but has reached a minimum of $2, will receive the outstanding money at this time.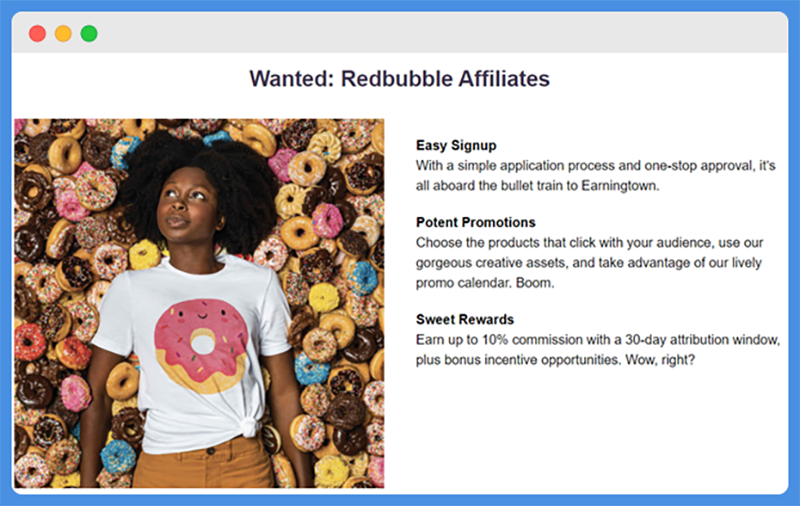 Redbubble has an affiliate program that offers 10% of any sales.
As such, you can join and add your affiliate links to social media and your website, adding a further 10% to any sales that you make.
Also Read: Best Print On Demand Sites For Books
Society6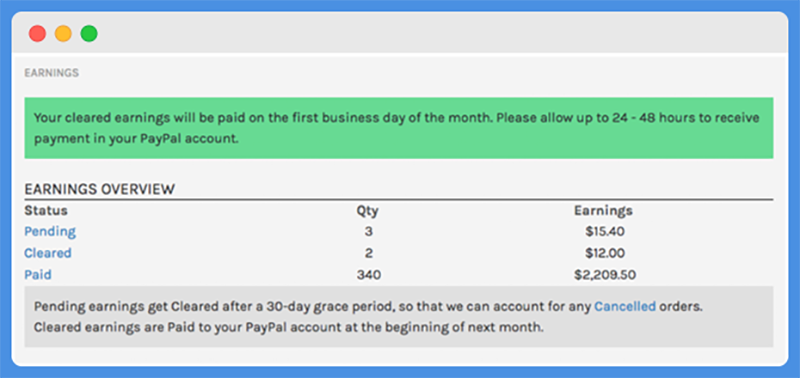 Society6 costs $1 to join, which is used to verify your PayPal account, which you need to have to join the service.
There is no payment threshold, which means that you will receive all money that you are due, each month, within the first few days of the month.
However, you may have to wait 30 days after a product ship before you receive money in your account because Society6 offers a 30-day no-quibble money-back guarantee.

If you share your own products and links to your products on your own website or others, you should sign up for an affiliate account. You'll receive 10% extra for each of your sales.
Verdict
Redbubble does have a payment threshold of $20, while Society6 does not.
But, they pay sooner, you don't have to wait as long for your money, and they offer a choice of direct deposit or PayPal.
Store Setup
Redbubble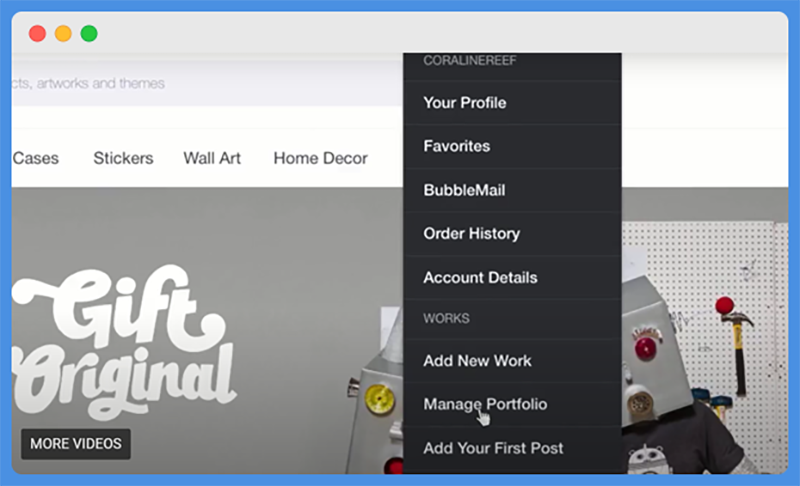 Neither service is designed as a custom storefront. They are print-on-demand marketplaces, which means that you can sell your products to their visitors.
With that said, Redbubble does offer a little more store customization than Society6.
Customize your profile page. This should include a biography, links to your social media profiles, and your image.
You can customize your portfolio page with the products you want.
Create collections by theme or by product type, display the latest products and designs, and tag your artwork so that it can be more effectively displayed on your page.
That's basically it for storefront customization options, but if you want greater flexibility than this, then you need to look at dedicated storefront services or look into setting up your own website.
Society6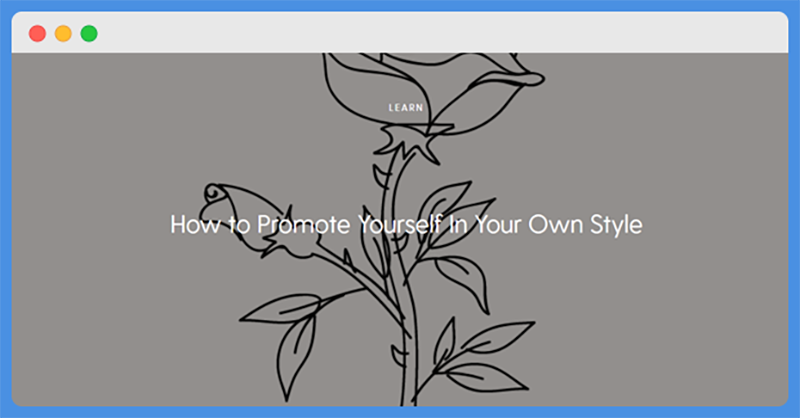 Society6 is arguably even less customizable than Redbubble.
Even the profile header is smaller and while you can add a custom logo and edit a small bio section, that is it for Society6.
According to the company, the storefront has been designed to optimize sales on their platform.
The lack of customization for storefronts means that you will have to ensure that your products and product designs do the talking.
Images should fit the products and you can determine which categories of items will be displayed on the home page when a visitor lands at your store.
Verdict
Redbubble offers marginally more customization than Society6, but neither service is billed as being an artist storefront.
Check Out: Best Shopify Print On Demand Apps
Product Range
Redbubble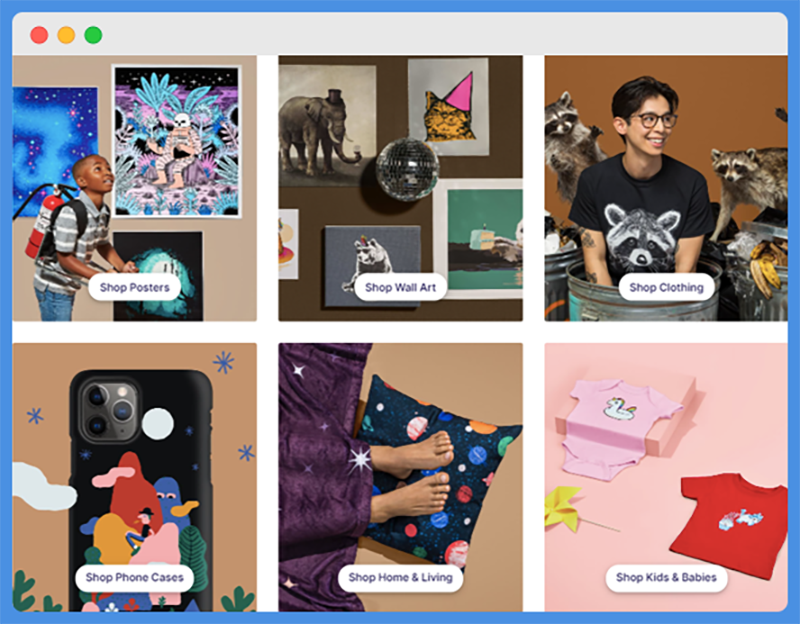 Your success on sites like Society6 vs Redbubble will depend on the variety of products they offer. Redbubble has hundreds of products on offer, and whatever you want to sell you're likely to find it here.
This doesn't mean that you should incorporate every one of your designs on every product, however.
Consider the shape and any blank space, the size, and even the color and the look of your artwork, to determine what it would look best on.
Some designs work well on face masks but do not look good on a mouse mat, for example.
The wide range of products on offer from Redbubble does afford you greater flexibility and helps you find the right products for your buyers.
Redbubble not only offers more products than similar services, but it also has a greater variety of those products. T-shirts, which are one of the most popular products on all of these sites, are available up to XXXL, for example.
Of particular note is the vast range of stickers.
These are a popular addition to the site and are especially popular with the young and trendy crowd.
If that's the demographic you're targeting, then Redbubble likely has the stickers to match.
Society6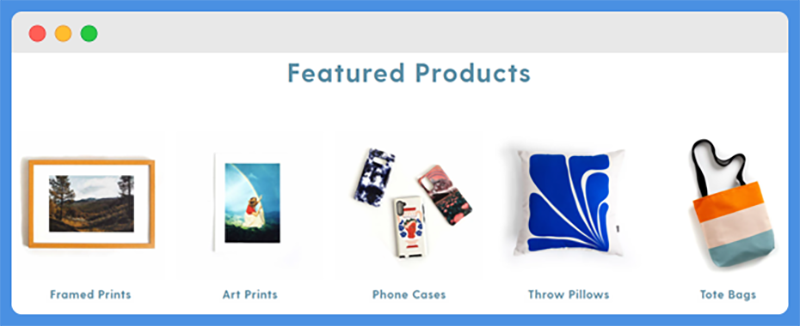 Society6 has a more limited selection of products, although they do have the most popular.
The products they do have tend to be in more limited selections, although some items like bedding can be upgraded to higher quality cotton for the more discerning customer.
Categories of products include wall art, home décor, furniture, bed and bathroom, tabletop, office, tech, bags, and lifestyle.
The site also includes some unique collections such as a Star Wars collection that incorporates officially licensed artwork, and the site includes other collections that are easier to be featured in.
Being featured in one of Society6's collections can bring some excellent exposure and greatly increase your sales figures.
Verdict
Redbubble offers more products and in a greater range of sizes and choices, enabling you to better customize the items you offer to your buyers.
Design Uploads
Redbubble
With more products and a greater range, it is perhaps surprising that Redbubble is easier to use.
The site enables you to upload a design and will then resize the design for each product that you wish to include it on.
It will benefit you to choose which products you want which designs on because if you simply put every design on every product, some of the poorer combinations will detract from the better-looking ones.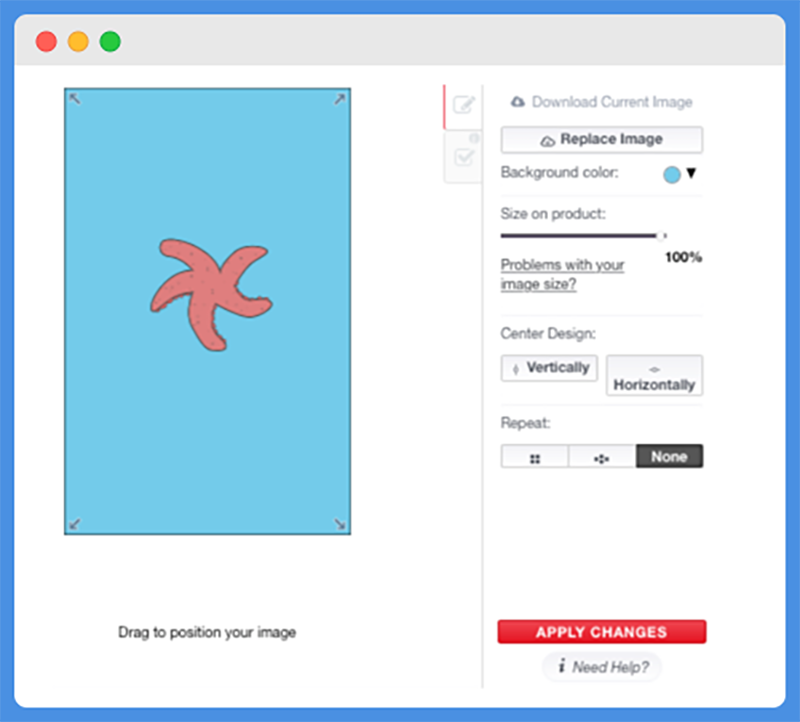 You can choose to upload different images for different products if you prefer, which means that you have control over how to amend or distort an image to better fit products with different dimensions.
You can also create square or offset designs. While square designs offer uniformity, offset designs can work very well with certain products and with some designs, especially geometric styles.
Background colors can be set and used for all of your products, and these offer contrast while giving a design a truly professional-looking finish.
Also Read: Best T-shirt Mock-up Ideas For Successful Dropshipping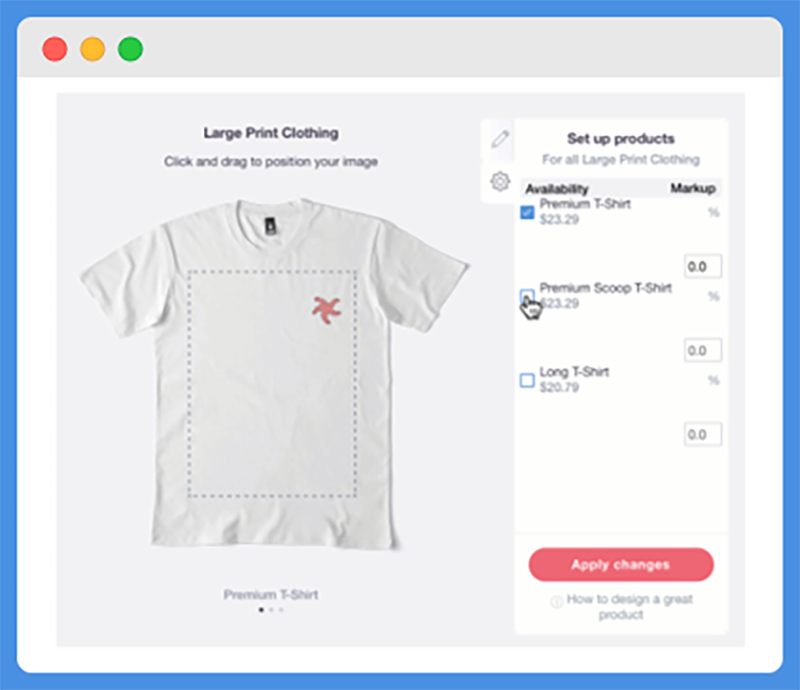 You can enable or disable certain item types and specific products.
Society6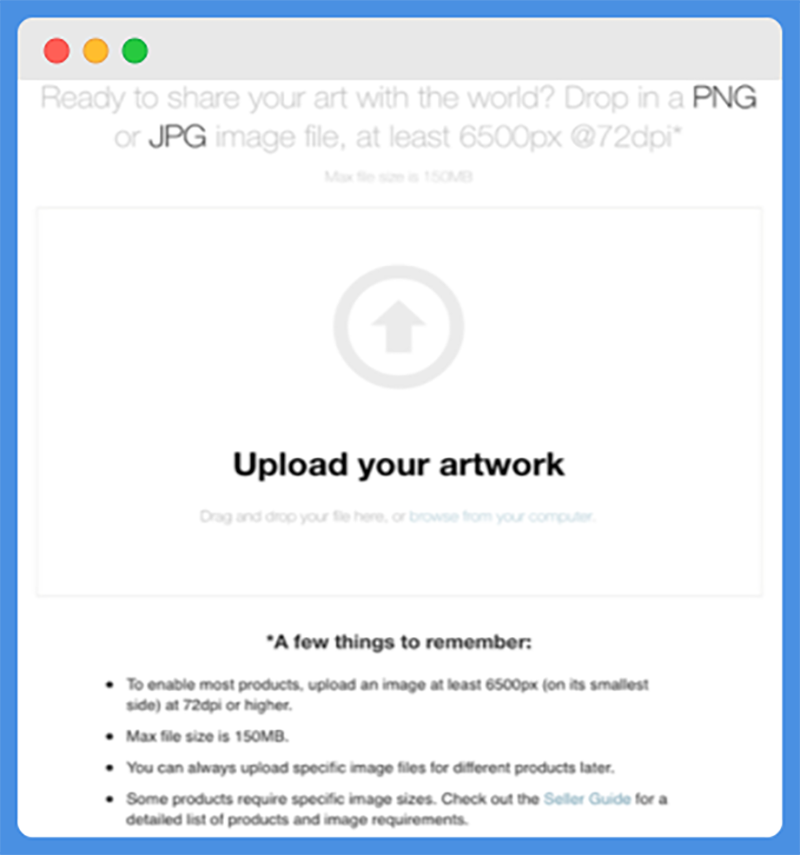 Society6 does enable the uploading of images to several products at once, but it is slower and there is no automatic resizing feature so you will likely have to upload multiple sizes of each design to ensure that it looks its best on every product.
Also, while it does offer most of the other features of Redbubble, it feels clunkier, is more prone to glitches, and it just isn't as intuitive to use as the competing platform.
The Society6 uploading platform does its job and is undoubtedly more efficient than uploading a picture for every single product you wish to sell.
It is worth uploading your images if this is the platform you choose, but it isn't as quick or as intuitive to use as it could be.
Verdict
The ease of uploading is another area where Redbubble's platform bests that of Society6.
It is easier, has more options, and offers greater product customization.
Traffic And Audience
Redbubble
Although you can market your products and designs yourself, on your website, and even on social media, most sales will come from direct traffic from the platform itself.
As such, any platform you use must have a good number of visitors, although other factors will also determine your ultimate success.
Redbubble is bigger than its competitors. Not only does it have a larger product range and more active artists, but it also attracts more visitors and generates more revenue.
This means that there is a larger pie for you to get a share of, even if it doesn't guarantee a slice.
2020 was an extraordinary year, by all measures, and eCommerce sites, including platforms like Redbubble, are known to have benefited from people being forced to stay at home and make purchases online.
Redbubble saw a 30% increase lead to 6.8 million customers during the year.
Even if this figure drops back to pre-Covid levels, that is still more than 5 million customers a year for you to compete for.
Society6
Society6 has also benefited from the pandemic. In July 2020, it returned a Gross Transaction Value of $17.1 million, an increase of 144% year-on-year.
In particular, parent company Leaf Group said that Society6 had seen "strong growth in its Art Prints, Bedding, and Home Décor categories as customer purchase behavior continues to rapidly shift to online in the home décor market."
The company went on to say that its back-to-school campaign, which differed in 2020 because it concentrated on homeschooled students, had also enjoyed success.
Verdict
Neither company is lacking in numbers, but it is Redbubble that comes out on top here, with more buyers and greater turnover than its competitor.
Explore: Best Merch Sites For YouTubers
Shipping
Redbubble
Shipping matters to you and your customers. If shipping takes too long it will put a lot of potential buyers off. Similarly, if it is too expensive, it is likely to deter users.

Redbubble has a much broader range of products, and some of these products come from overseas.
As such, delivery times can be longer, but the company usually includes a free sticker and the packaging is of really good quality, while also encouraging buyers to visit and potentially pick up more of your merch.
Society6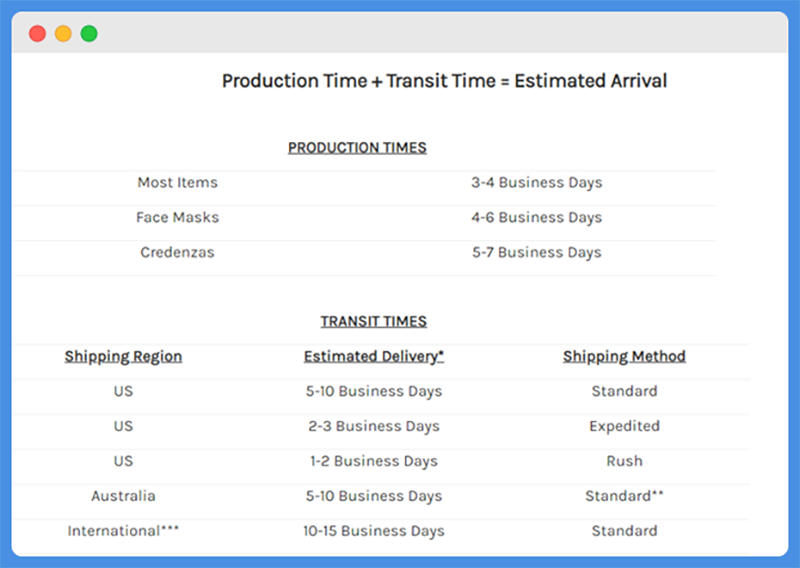 Society6 and Redbubble use different manufacturers and different manufacturing plants for different products. Expect multi-part orders to arrive at different times and in separate parcels when you order from either company.
You should also expect some items to take longer to produce, and therefore longer to arrive at the buyer's destination. In most cases, buyers will be waiting between one and three weeks to receive their items.
Both companies deal with all aspects of shipping, which means that you do not have to get involved.This is one of the benefits of using this type of service: less administrative work and less hassle.
Verdict
This round is a draw, as both companies offer decent shipping times and at reasonable costs.
Analytics
Redbubble
Analytics enables you to see where your customers are coming from, the journey they make before completing a purchase, and it can also be used to identify pain points and those areas where you might be losing customers before they complete an acquisition.
Determine whether customers are coming from your social media, from the Redbubble site itself, and which search results are driving them to you.
This is also a good way to keep on top of any featured listings or even external ads that might be driving your revenue.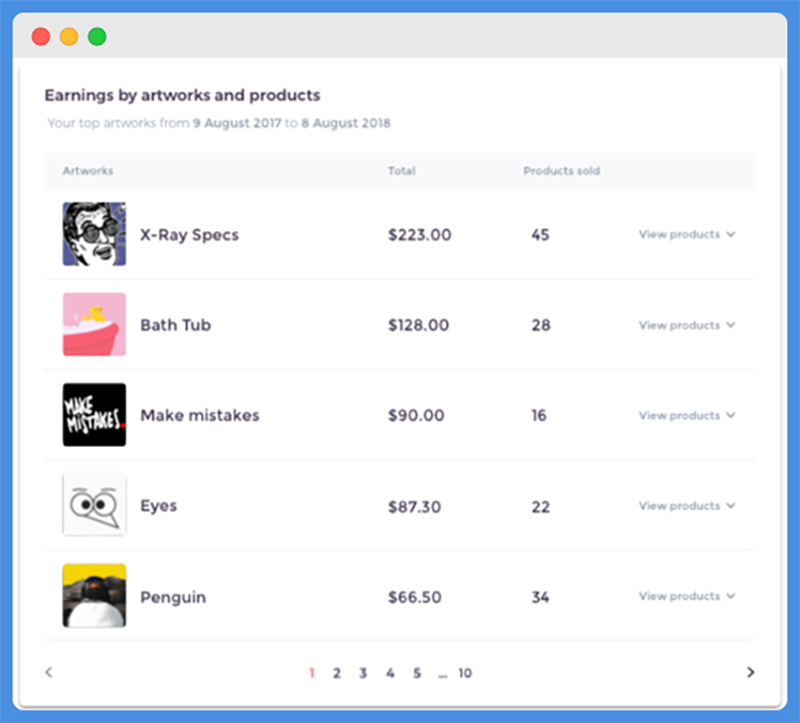 Redbubble offers a good range of analytics. It lets you see traffic sources like Redbubble, direct, organic search, social media websites, and other sources.
It shows a breakdown of sales over time so that you can spot trends and act on them.
You can view popular products and your earnings by product.Using this information, you can determine where to concentrate your efforts and which products return the best results.
Society6
Unfortunately, Society6 does not offer any analytics of its own, and you cannot integrate Google Analytics or other data providers into your site.
Verdict
This is a big fail for Society6 and a huge win for Redbubble because being able to access analytics allows you to optimize and improve results.
RedBubble vs Society6 – Similarities & Differences
Similarities
Both offer print-on-demand services
Redbubble and Society6 handle marketing, shipping, packaging, and sales
Society6 and Redbubble have affiliate programs offering a 10% commission
Both offer monthly payment to PayPal accounts
Both have limited storefront customization options
Differences
Society6 has a $1 signup charge, Redbubble is completely free
Redbubble lets you set your mark-up, Society6 does not
While Redbubble offers account analytics, Society6 does not
Pros & Cons
Redbubble Pros
Completely free
No grace period to receive commissions
Hundreds of products
Millions of buyers
Set your profit margins
Uploading can be easily done for multiple products
Account analytics
Redbubble Cons
Minimal storefront customization
Can be difficult to get noticed
$20 minimum payment threshold
Society6 Pros
Minimal $1 signup
No payment threshold
Uploading can be done for multiple products
Easy to set up a site
Society6 Cons
30-day grace period to receive payments
No bank deposit
No analytics
Clunky uploader
Minimal storefront customization
Conclusion: Society6 vs Redbubble
Although Society6 is a beneficial service for those that do not want to run their store or are looking for another avenue of sales, Redbubble comes out on top in virtually every way.
It is more intuitive, offers greater customization, and Redbubble accounts include analytics. You also get paid sooner and you can get paid into your bank account if you don't want to use PayPal for any reason.
Whichever service you use, and there's nothing, apart from time, stopping you from signing up for both, we advise signing up for the affiliate program and promoting your wares through social media, blogs, and other sites.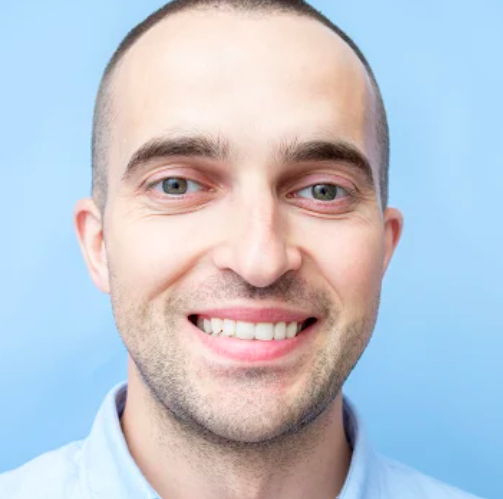 Author: Brian Erwin
I am Brian. I started my first e-commerce company in college designing and selling t-shirts for my campus bar crawl using Print-On-Demand. Having successfully established multiple 6 & 7 figure e-commerce businesses (in women's fashion and hiking gear), I think I can share a tip or 2 to help you get succeed.