ClickFunnels is a popular marketing tool that allows businesses to create sales funnels and landing pages to increase conversions.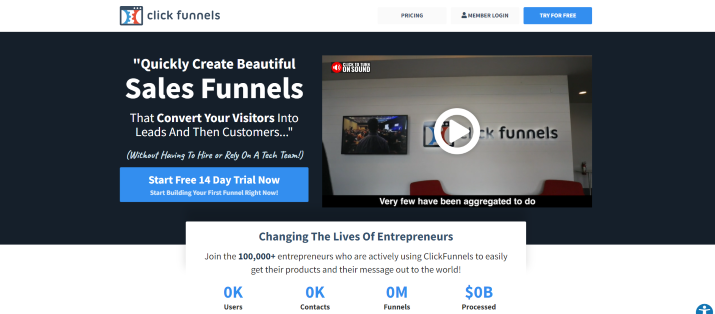 It has several features that businesses can use to create and customize their sales funnels. It is perfect for non-tech-savvy business owners who want to create a sales funnel without having to hire a separate company or learn how to code.
A/B Testing, Custom Domain, Email Integration, Facebook Ads Integration, Lead Capture Forms, Optin Pages, Sales Pages, and an Autoresponder.
An autoresponder is a tool that sends automated emails to customers or prospects. It can be used to follow up with leads, send out marketing information, or provide customer support.
Some people are wondering if ClickFunnels also includes an autoresponder.
In this article, we'll take a look at whether or not ClickFunnels has an autoresponder and how it can be used to benefit your business.
What are some of the uses of an autoresponder?
First, let's find out why we use autoresponders.
The first use that comes to mind is email marketing. You can use an autoresponder to send a series of emails automatically to people who sign up for your mailing list. This is a great way to build rapport and relationships with potential and current customers.
There are other uses for autoresponders as well. These include:
Shifting messages based on customer interactions: You can set up your autoresponder so that it sends different messages to people on different days of the week, or at different times of the day.
A/B testing: You can use autoresponders to test different subject lines, calls to action, or email content.
Sending time-sensitive information: If you have an event coming up, or a sale that's going to end soon, you can use an autoresponder to send people reminders.
Welcome messages: You can use an autoresponder to send a series of emails to people who have just signed up for your service or product.
Does ClickFunnels have an autoresponder?
Now that we know what an autoresponder is and some of the ways it can be used, let's answer the question: does ClickFunnels have an autoresponder?
The short answer is yes. The autoresponder is a built-in feature of the ClickFunnels software. It is called Actionetics.

Actionetics is an email automation tool that allows you to send automated emails to your contacts. It includes a drag-and-drop editor, templates, and other features to help you create high-converting email campaigns.
ClickFunnel Actionetics also includes a contact management system. This allows you to segment your contacts into different lists and send them targeted emails.
While the typical autoresponder only allows you to send emails, the ClickFunnels autoresponder also includes features such as SMS messaging, webhooks, and automation rules.
How Actionetics stands out from the rest
There are many autoresponder tools on the market, so what makes Actionetics stand out?
Integration with your funnel
One of the main advantages of using Actionetics is that it is integrated with your sales funnel. This means that you can trigger emails to be sent based on where a contact is in your funnel.
For example, you can set up an email to be sent when someone opts into your landing page or when they make a purchase. This allows you to send highly-targeted emails that will increase conversions.
Price Point
Actionetics is a bit more expensive than other autoresponders on the market. However, it is included in the ClickFunnels Etison Suite, which is $297 per month.
When you compare this to other marketing tools that you would need to purchase separately, such as a landing page builder and an email autoresponder, Actionetics is actually quite affordable.
Ease of use
Another advantage of using Actionetics is that it is very easy to use. The drag-and-drop editor makes it simple to create beautiful email campaigns, even if you don't have any design experience.
The templates are also professional and look great. And, if you need any help, there is excellent customer support available.
Deliverability
One of the most important factors to consider when choosing an autoresponder is deliverability. This is the percentage of emails that are successfully delivered to your contacts' inboxes.
Actionetics has a very high deliverability rate, which means that your emails are more likely to be received by your contacts.
How to use Actionetics?
Import your contact

First, you need to have an existing list of contacts that you've already collected, whether it's through a signup form on your website, or through another email marketing tool.
If you don't have a contact list yet, you can use ClickFunnels' "Lead Magnet" feature to create a signup form to start collecting emails.
Once you have your contact list ready, go to the "Contact" tab in ClickFunnels to add your list, then click on the "Import Contacts" button.
Finally, click on the "CSV/Excel" and upload your document.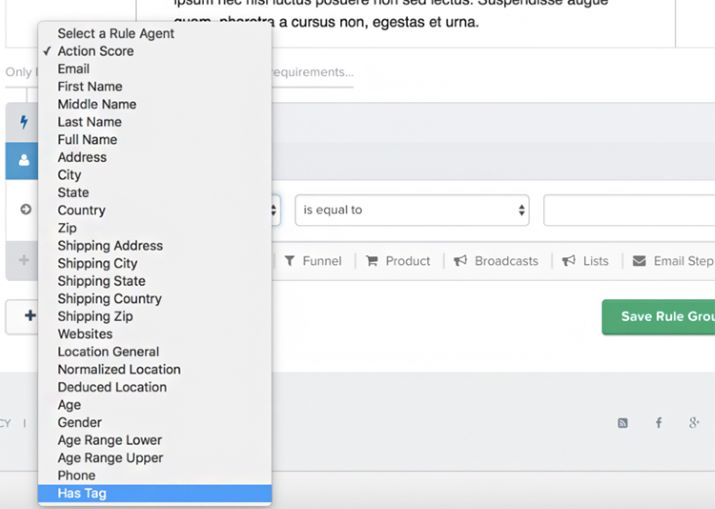 Tags are used to segment your contacts into different groups so you can send more targeted emails. Think of it as creating a new contact list, but without having to upload a new CSV file.
To create a new tag, go to the "Settings" tab and click on the "Integration" button.
Select Actionetics as an integration, add a name for your tag and then click on the "Create Tag" button.
Now, you can use the tags feature to trigger in ClickFunnels. For example, you can use tags to send an email to everyone who didn't purchase your latest product launch, or to people who haven't opened any of your emails in the past 30 days.
Set your action funnel

Action funnels are the bread and butter of ClickFunnels. If you want to create a sales funnel, this is the tool for you. There are several templates available to get you started, or you can create your own from scratch. You'll need to create a landing page to collect leads, and then use an email autoresponder to follow up with them.
You can create custom groups for your contacts, and set up different messages for each group.
There are seven custom groups available:
Social: This group lets you filter contacts who have come from social media sources.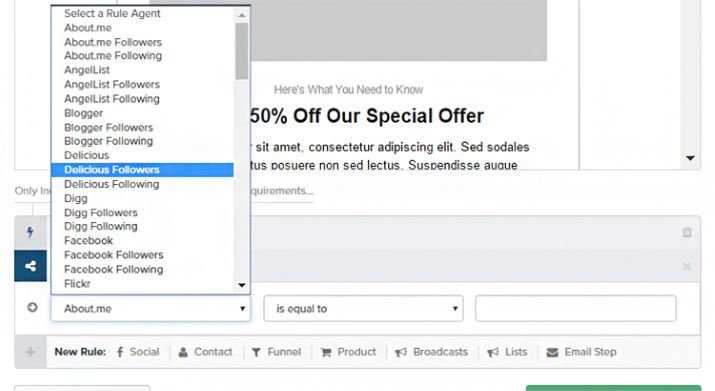 Contact: This group is for people who have filled out a contact form on your website.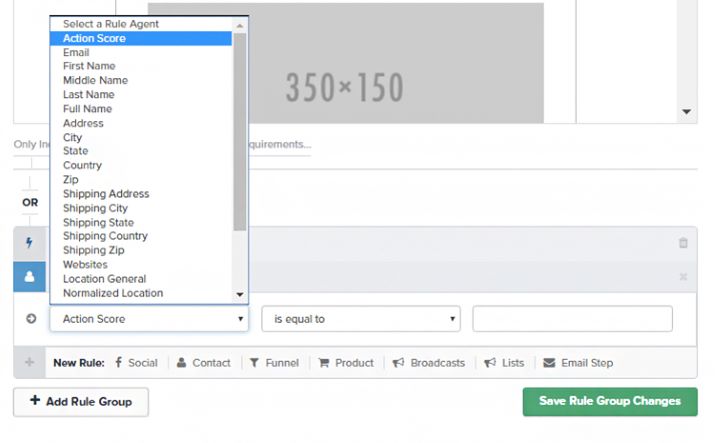 Funnel: This group is for people who have gone through a specific funnel.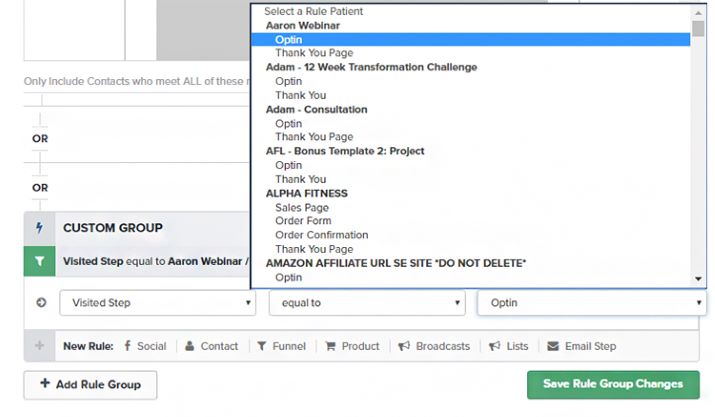 Broadcast: This group is for people who have received a broadcast message.

Product: Product groups let you target contacts based on the products they've purchased.

List: This group is for people who have been imported from a list.

Email step: Email steps let you target contacts based on the emails they've received. You can also segment your contacts based on their interactions with your emails.

For example, you can create a group for people who have opened a certain email or clicked on a link in that email. Once you've created your groups, you can start creating your autoresponder sequences.
Features of ClickFunnel Autoresponder
Smart List
ClickFunnels autoresponder comes with a powerful and sophisticated tool called Smart List. With this tool, you can segment your subscribers into different lists based on their behavior and interactions.
This helps you send more targeted and relevant messages to each group, resulting in higher engagement and conversions.
Multi-Dimensional Follow-Up Funnels
Another great thing about ClickFunnels autoresponder is its multi-dimensional follow-up funnels. With this feature, you can create different follow-up sequences for different products or services.
This way, you can send more targeted and personalized messages to your subscribers, increasing your chances of making a sale.
Send Multidimensional Broadcasts
ClickFunnels autoresponder also allows you to send multi-dimensional broadcasts. With this feature, you can target your broadcasts to different segments of your list.
This way, you can send more relevant and targeted messages to your subscribers, resulting in higher engagement and conversions.
Statistics On Your Autoresponder
ClickFunnels autoresponder comes with powerful statistics that show you how your autoresponder is performing. With this information, you can fine-tune your autoresponder to get the best results.
ClickFunnels Third-Party Autoresponders
ClickFunnels integrates with many popular third-party autoresponders, including AWeber, MailChimp, GetResponse, and Constant Contact.
This means that you can use ClickFunnels to manage your email list and send out automated emails through your autoresponder service.
This option is great if you're already using an autoresponder service that you're happy with and don't want to switch to a new one. Plus, it can be cheaper to use a third-party autoresponder than ClickFunnels' built-in option.
Best ClickFunnels Third-Party Autoresponders
If you want to use a third-party autoresponder with ClickFunnels, you first must sign up for an account with your chosen service. Once you've done that, you can then add your autoresponder to ClickFunnels using the following steps:
1. Go to the "Integrations" tab in your ClickFunnels account.
2. Select your autoresponder service from the list.
3. Click on "Action" and then, "Add to list".
4. Follow the instructions to connect your account.
Once you've connected your autoresponder account, you can then start using it with ClickFunnels. You'll be able to add new subscribers to your list and send them automated emails using the autoresponder's features.
Some of the best ClickFunnels third-party autoresponders include:
AWeber
GetResponse
MailChimp
ActiveCampaign
Drip
ConvertKit
Infusionsoft
Klaviyo
Sendlane
Ontraport
Conclusion
Now that we know about ClickFunnel's autoresponder, we can say that it is a powerful tool to increase your marketing productivity.
If it doesn't cut it for you, there are other third-party options out there. But, overall, Actionetics is a great tool to use for your business.

Author: Sam Zaman
Sam loves to write on technology & related stuff. Ecommerce, mobile and internet marketing equally drive her interest. Likes gardening and experimenting with new recipes. An avid reader and absolutely mad @bout donuts :)