It is never easy dabbling into any online business. There are a lot of variables you need to consider to even stand a chance of getting noticed.
Fortunately, there are also a lot of tools out there that can make your work easier especially in the eCommerce space.
For example, you can run an eCommerce business without buying stock or even managing the logistics.
The term for this business model is 'Dropshipping'.
All you need to do is to purchase a product from a supplier whenever a buyer orders from you, and the supplier will handle the rest.
Print on demand is a kind of dropshipping model.
If you are into fashion and want to create your own designs and sell clothes without doing the heavy lifting, then you should try print on demand, but which print on demand tools should you use?
In this post, we are breaking down two of the top options: Redbubble and Teespring, to see which is better.
What Is Redbubble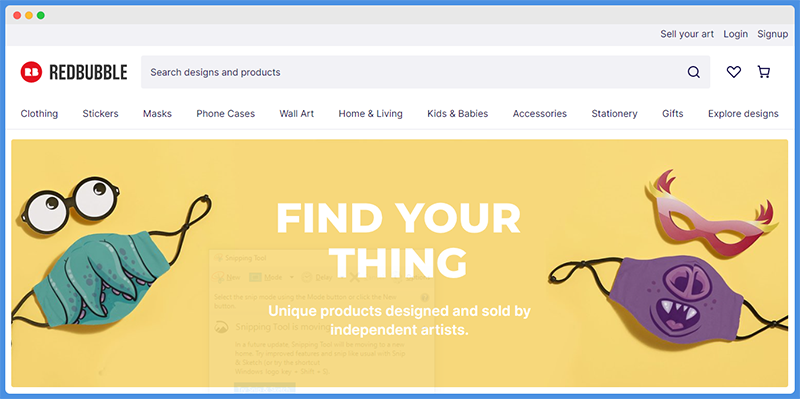 Redbubble is a print on demand solution that was founded in 2006.
It has a similar strategy to Printiful, Printify, and other popular POD services, but Redbubble does not allow you to integrate your website.
You can only use Redbubble as a marketplace where buyers can surf through your listings on the website and purchase customized products right on the platform.
This makes Redbubble more of a designers' favorite than those who are geared towards building a full-blown fashion business.
The platform provides designers with a stress-free way to monetize their work, which is a testament to the 700,000+ active artists that are currently using it.
As an online seller, you will find Redbubble easy to figure out. You first need to create an account, then upload your artwork.
If you are satisfied with your design, then you will need to add a short note to describe your product and include as many keywords as possible to boost your SEO.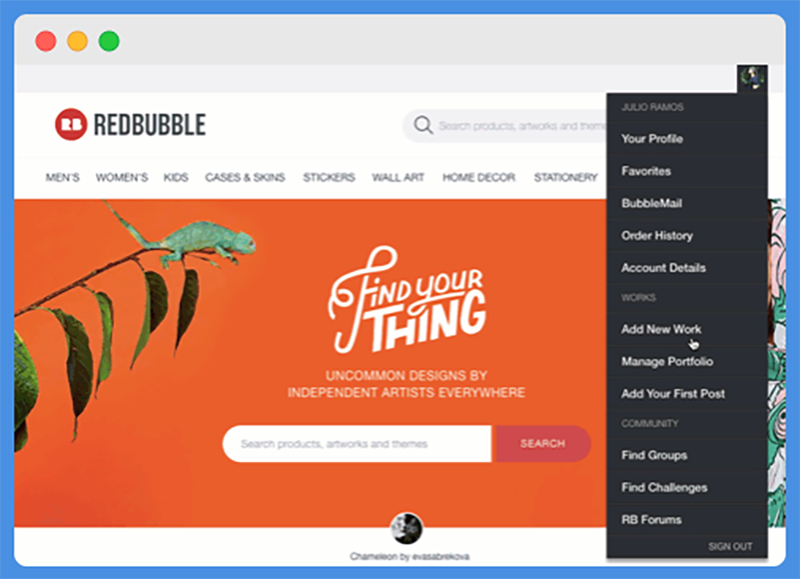 Once you are done and you are happy with how it looks, hit the publish button and your product will become available for sale on Redbubble.
There are a couple of things you need to be accustomed to before you start designing on Redbubble. For starters, you need to be familiar with each product's unique design model.
You must know the dimension requirements so that you can create your compatible design offline and upload the finished product to your account.
Since Redbubble accepts a wide range of media and art, you do not need to restrict yourself on what to do as long as you follow their guidelines.
For example, use only high-resolution PNG images to ensure that your design turns out great.
Once you have uploaded your design to your Redbubble account, you can now edit it to suit the different products you want to slap them on.
This is one of the best things about Redbubble as it saves you a lot of time since you can list up to 60 products on the platform.
For the customer, Redbubble is as easy as shopping on any other online shop. They can simply browse through designs and choose the ones they like.
Then Redbubble will print it out and ship it to them.
You are entitled to a percentage of the sale price for every product you sell.
Once your cumulative royalty surpasses $20 in a month, you will be entitled to withdraw.
Interesting Comparison: Redbubble vs Etsy
What Is Teespring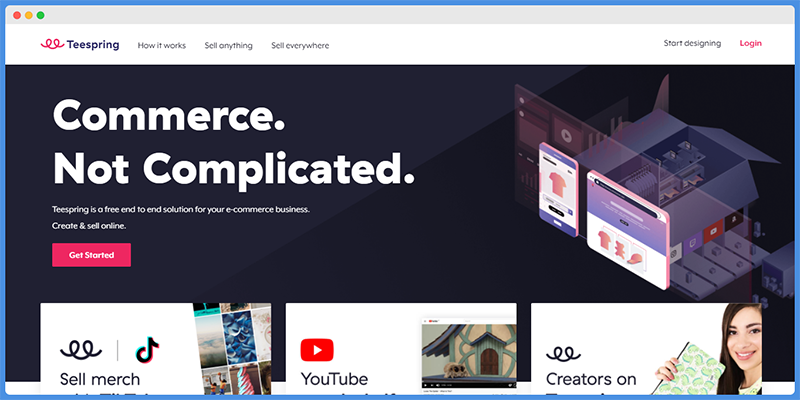 Teespring has a similar strategy to Redbubble.
For starters, they are both print on demand dropshipping solutions, but if you are completely new to the business, then you may want to choose Teespring over Redbubble for the fact that it is simpler to use.
The signup process is very similar to Redbubble, and then you can use the tools hosted on the platform to create your designs.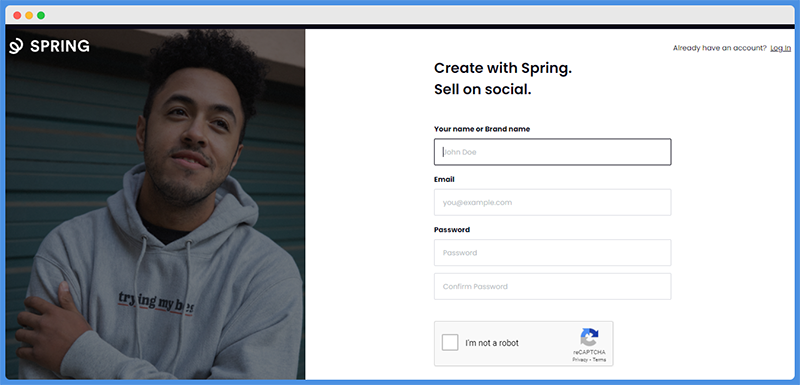 Unlike Redbubble, once you have a design that you are proud of, you select the product and move to your website.
Teespring gives you all the necessary design tools that you need to make everything look great.
You can create your designs from scratch or use templates, and when you are done, you can preview them to see how they would look on the actual products.
If you are good to go, you can set how much you want your products to go for and the minimum quantity for sale.
Having to set the minimum items you are going to sell is one of the things that differentiates Teespring from Redbubble. It means that if you don't see up to the required amount, then the products will not be printed and shipped.
While this minimum quantity option has its advantage in that it will save you money on printing, your customers may not like it, especially when you set unrealistic figures.
This is why Teespring has a suggestion feature that recommends how much you should charge for products.
Also Read: Best Print On Demand Sites For Artists
Redbubble vs Teespring: Integrations
One of the things you must look out for before you settle for a print on demand tool is its ability to integrate with other platforms.
For instance, you may want to add the designs that you create on the print on demand solution to your website, so in this case, you would want a tool that can integrate with your preferred website builder.
So, when it comes to Redbubble Vs Teespring, which one gives you more options?
Redbubble
Redbubble is a fully-featured-only marketplace which means that it does not come with any native integration that you can connect to your Shopify or WooCommerce accounts.
In other words, Redbubble was explicitly designed to stick to what they know and can do, so you can only upload your designs directly to the platform and process your orders and payments directly on this site.
That being said, Redbubble does support third-party applications like Google map and analytics.
Teespring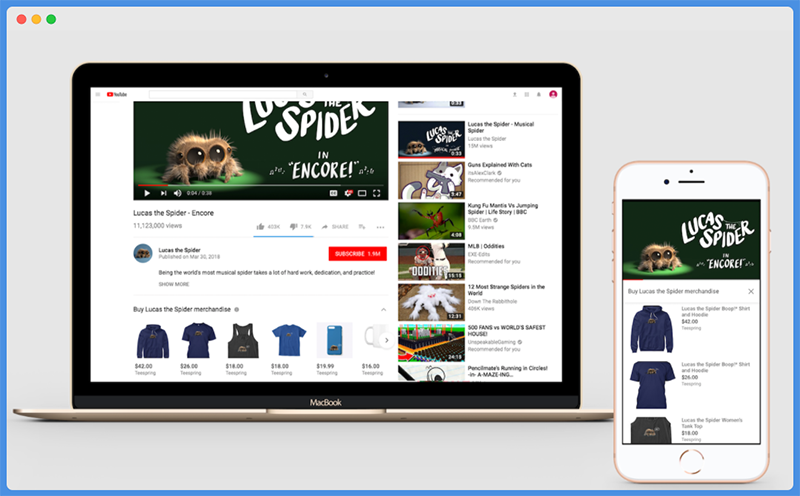 Teespring has an array of third-party applications that you can integrate with.
Surely, it is nowhere close to the likes of Printful or even Printify when it comes to the list of options that you can integrate to, but it has just enough to help you sell as much as you can online.
One of the most fascinating options it has is the YouTube merch shelf.
This option is particularly great for YouTubers and influencers who have a fairly large audience of fans that are willing to buy their products.
Once you activate the merch shelf on YouTube, you can sell any of your products directly below any YouTube video you post on your channel.
You can also sell products on other channel stores.
In the same vein, Teespring has a Twitch merch store which I think is brilliant. With the impressive growth rate of Twitch, you will find that many streamers and influencers have a huge following there.
These influencers can integrate their pages with Teespring, thereby becoming an excellent option for them to boost their brand and make money in the process.
Whether on Twitch or on YouTube, you can create merch that is exclusive to your subscribers.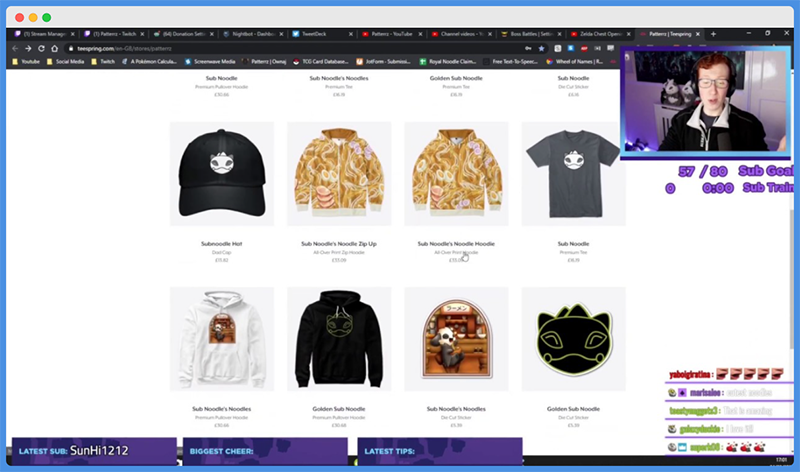 If you don't want to sell on Twitch or YouTube, then you can opt to sell your products via Google Shopping.
This option will help you to properly track your sales process and conversions.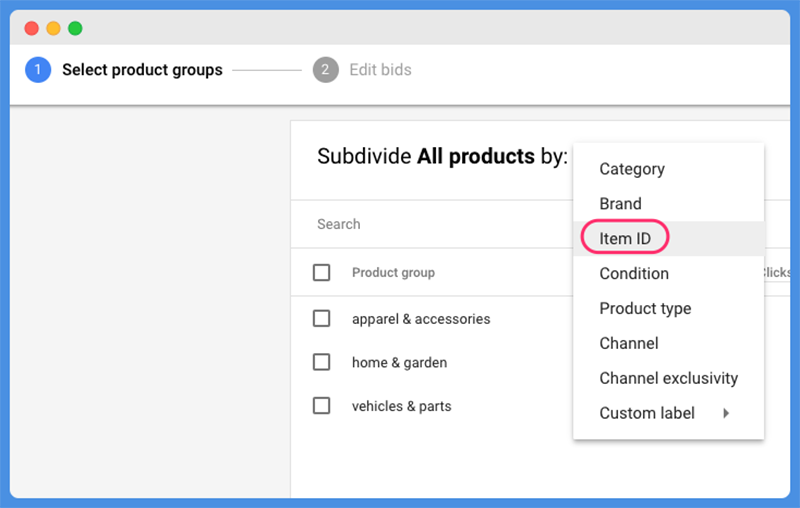 Verdict
Teespring wins this. Since it allows for third-party integration, you can put your product in front of millions of buyers around the world.
Interesting Post: Teespring Millionaire Stories To Inspire You
Redbubble vs Teespring: Fulfillment And Shipping
Another consideration that is worthy of your time when it comes to choosing a print on demand solution is shipping and fulfillment.
For your buyers to trust you enough, you will need to get their orders to them as quickly as possible while not charging them a fortune for shipping.
This is an integral part of your business as the wrong service could cost you everything.
Redbubble
Redbubble delivers globally with a few exceptions such as Cuba, Sudan, North Korea, and Syria.
The platform employees the assistance of reputable couriers to deliver orders to your customers. You will find that they partner with some of the most popular services such as DHL, UPS, and FedEx.
However, shipping time depends on different variables such as the delivery location, product type, and method of shipping.
An express order is obviously going to be delivered faster than a standard order and local orders will be delivered faster than international ones.
A local order typically takes not more than two days to be delivered, while the earliest time an international order can be delivered is in three days.
It is also worthy to note that Redbubble delivers only on working days and they provide an order tracker that lets you monitor the delivery status in real-time.
As you may expect, the shipping cost set by Redbubble may change based on different factors, but it doesn't in any way affect you since shipping is always between them and the customer.
When your customer finishes ordering and lands on the checkout page, Redbubble calculates their shipping cost based on their preferred shipping method, the content of the order, and the delivery location.
Teespring
Teespring employs a similar shipping approach as Redbubble.
The shipping fees usually vary based on where you want the product to be shipped to.
Your customers may also be charged an extra cost depending on the items that they want to buy.
Teespring determines its shipping price based on what is being shipped.
For example, if you are sending a T-shirt to different clients in different locations, it may cost $3.99 to get to the US, €8.99 to be delivered to Europe, and $15 to be delivered to Australia.
Plus you will be required to pay an extra $2 for each additional item you add to the order.
Express orders are also more expensive, but with the promise that your customers will get their orders as quickly as possible, and they also account for extra items.
Teespring ships on holidays, but they may require additional payment and there will be a delay in the time it would take for the product to be delivered.
Verdict
Both Teespring and Redbubble provide order and fulfillment services, so customers can track their orders, edit their delivery locations, and even cancel orders before they are dispatched. It is a tie.
Redbubble vs Teespring: Customer Support
Quality customer support is one of the top things your buyers want to see when they buy from you, but since it's out of your hands, the best thing that you can do is to invest in a solution that offers great customer support.
Redbubble
Redbubble offers 24/7 quality customer support to its customers, but you will not catch them via email or live chat.
To contact them, you have to send a direct message to their official Twitter account, which isn't bad especially because they provide a nearly instant response.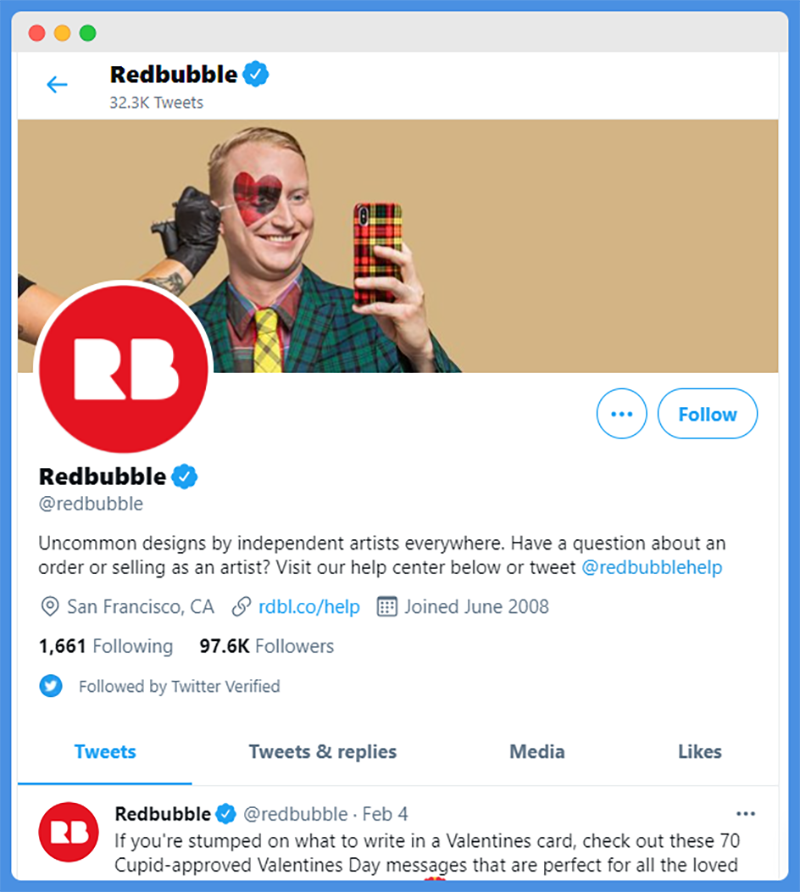 If you don't fancy sending a message of that sort on Twitter, then you can reach out to them over a customer support ticket.
You will also likely get a quick response via this channel, though not as quick as Twitter.
You should hear from them within 24 hours.
If you are running out of patience and you would like to fix the issue yourself, then there's a full help section on the Redbubble website that provides likely solutions for sellers and buyers that you can consult.
Here you will find virtually everything related to Redbubble, so a solution to your issue wouldn't be far off.
To cover all your bases, you can stalk Redbubble on their other social media accounts.
They have a Facebook account, as well as Instagram, Pinterest, and Tumblr accounts that would furnish you with all the latest updates.
Teespring
Just like Redbubble, Teespring also offers a tight customer service experience to keep customers happy.
They have a friendly customer support team that is committed to ensuring that you find a fix to your issue in record time, and you can contact them at any time for inquiries or to fix an issue.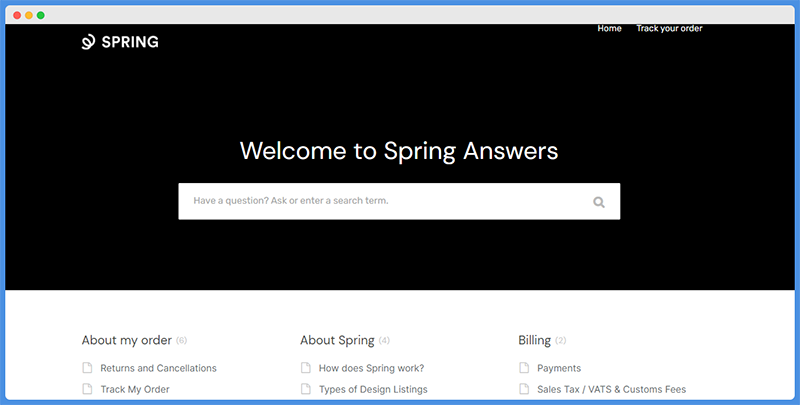 They have gone further to categorize their support, so there's a section for inquiries about Teespring sales and there's another to help you make a choice between them and other print on demand services.
You should get a response in under 24 hours after you reach out to them.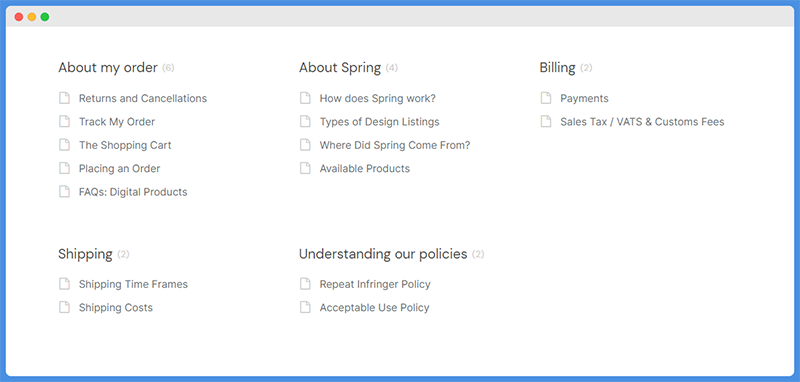 Unlike Redbubble, they have a live chat option that you can use to get faster responses when you launch the site and you can check out their FAQ for answers to plaguing questions.
Verdict
Both solutions offer quality customer service and support, however, Teespring has an edge here because of their live chat support, so they win this category.
Check Out: Cheapest Print On Demand Sites
Redbubble vs Teespring: Product Designs And Quality
The quality of products of any print on demand solution is what truly matters.
All the other aspects of the business are also important, but if the business shines in those areas, while the products and print quality are below par, then there will still be issues.
When it comes to comparing between two POD companies in this aspect, it's tough to figure out which one has the best service even when you use mockup generators.
Unless you truly see and feel the product, you will not be able to tell the better one which is why it's always important to order one product for yourself before you expose your designs to buyers.
Redbubble
Redbubble has printing and fulfillment partners in several countries such as the US, UK, Germany, Canada, and Australia and the quality of their products is top-notch because they are ethically sourced to ensure it is so.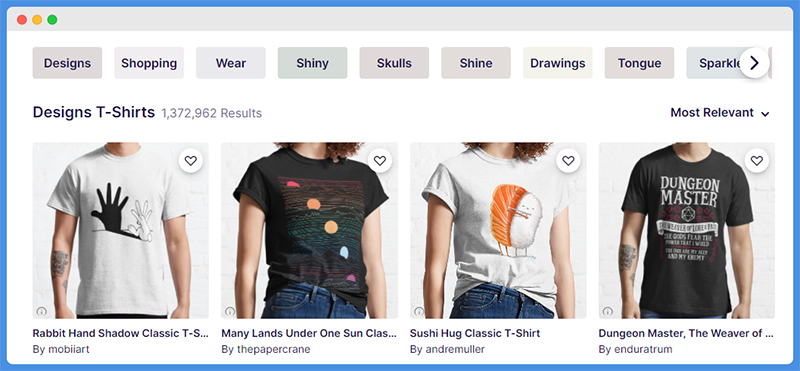 If you run a quick search on Google, you will mostly come up with great reviews when it comes to the quality of Redbubble's products.
Teespring
Teespring is equally a great choice when it comes to print quality and design.
They not only offer an array of features to make sure that your designs turn out great, but they also provide extra assistance for designing the products.
You can select both screen printing and direct to garment printing with Teespring.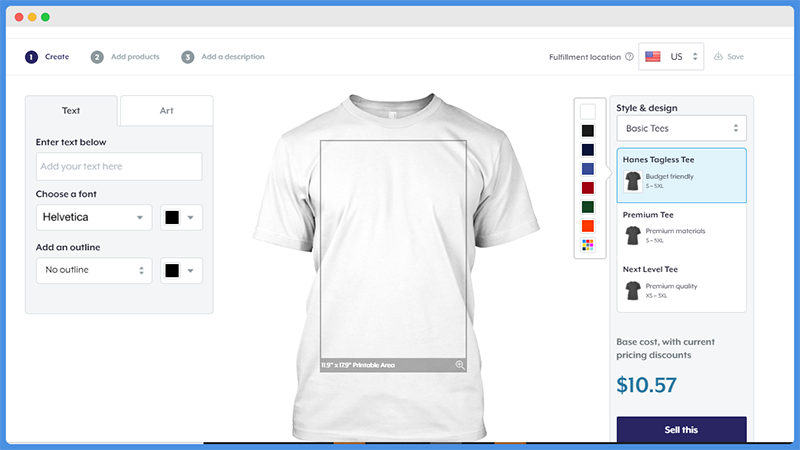 Screen printing lets you create a ton of products quickly and still retain the quality that Teespring is known for. On the other hand, Direct to garment requires that a design is scanned, tested, and vetted before it is placed on the catalog.
Like Redbubble, Teespring gives priority to excellent quality for your items and you can order sample products to verify the quality.
The platform has a built-in technology that helps you decide if your products are good or not when you upload them to your WooCommerce or Shopify store, and that's not all it does.
If it flags your design as poor, then it will give you suggestions on how to upgrade it.
Verdict
When it comes to product quality and design, it is hard to choose between Redbubble or Teespring.
On the one hand, Teespring has a more comprehensive catalog than Redbubble, however, you will find that Redbubble has a more extensive design and more print partners across the globe.
Explore: Best Print On Demand For Books
Redbubble vs Teespring: Pricing
Pricing is an important factor when it comes to choosing a print on demand tool or any other tool for that matter, so even if you are using a website builder or an email marketing app, you must opt for something that fits your budget.
The good news is that when it comes to print on demand, you rarely spend a lot.
This is mainly due to the fact that you will not be required to pay a membership or subscription fee to use the services.
You will only need to pay for the item that you sell.
Redbubble Pricing
Like I mentioned before, Redbubble prices change a lot.
If you want to stay on top of things then you must always check the current rate for the product you list on your catalog before you set your margins.
That being said, home decorations on Redbubble are usually the priciest items on the list with a duvet cover costing as much as $100.
Clothes are not as expensive, but they usually go for anywhere between $15 and $45, while artwork costs between $14 and $30 depending on the type. You can find out about the base pricing here.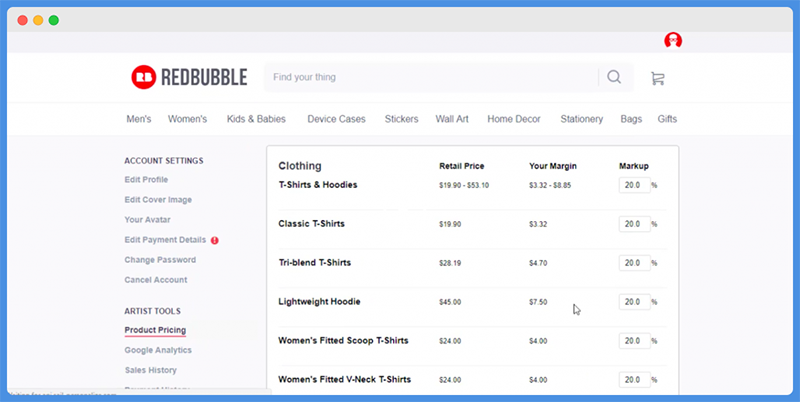 Teespring Pricing
Let's talk about Teespring pricing which is 100% free.
It does not require any fee when you sign up on the platform and there's no long-term subscription payment either, so you can hit the ground running on your POD business as soon as you'd like.
However, the platform charges a flat price for each product you choose to sell and it reveals the price to you when you are designing the product so you can add your margins to it.
Sometimes, you may be required to pay an additional amount if you require extra services.
For example, if you want to print on the front and back of your shirt, you will pay more than when you print on only one side of the shirt.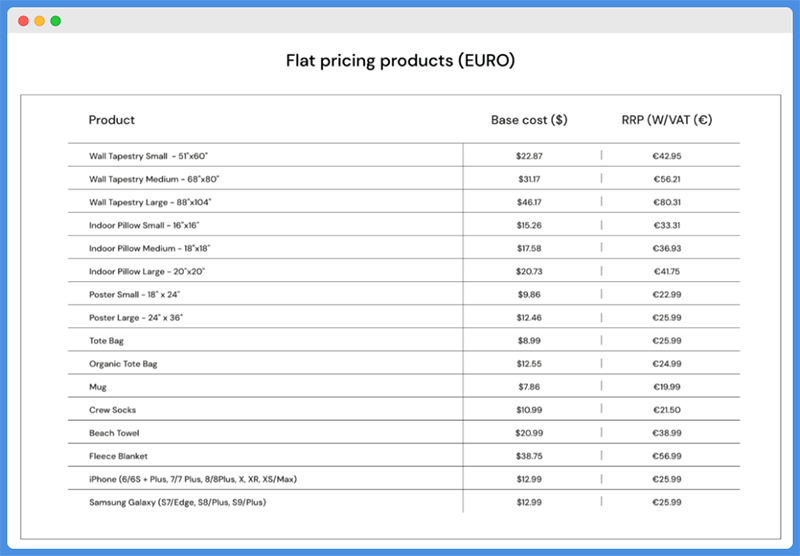 Teespring also offers discounts when you sell a lot of products on the platform.
For example, if you have not made any sales before, you may be able to purchase a shirt for $15, but if you have sold more than 10,000 products on the platform, then that same shirt can go for $7.
Just like Redbubble, Teespring gives you an idea of how much you will earn from selling a product by recommending a retail price, so it will be up to you to decide whether to choose that price or not.
You can check Teespring's community guidelines to learn more on how to set your pricing.
Verdict
When it comes to pricing for Teespring vs Redbubble, Teespring wins this because they offer a more flexible pricing strategy that allows you to control your selling price and profit margin.
Redbubble vs Teespring: Similarities And Differences
Similarities
Both Redbubble and Teespring are print on demand platforms.
They both allow customers to select and customize an extensive range of products such as gift items, accessories, and apparel.
Redbubble and Teespring offer printing, order processing, and fulfillment services both locally and internationally.
You can monitor your account activities such as orders, payout, and analytics from Redbubble and Teespring's dashboards.
They are both mobile responsive.
Differences
Teespring integrates with your website and other third-party page builders like Shopify while Redbubble does not.
Teespring has a more assorted range of products than Redbubble.
Redbubble does not feature live chat, whereas Teespring does.
Redbubble vs Teespring: Pros And Cons
Redbubble Pros
Redbubble is easy to understand
There's no signup or monthly subscription fee
They have excellent customer service support
Redbubble allows you to edit multiple products at once
Redbubble has a huge knowledge base
The platform has a built-in analytics
Redbubble Cons
Withdrawal is only once a month
Redbubble does not permit eCommerce integration
The prices for Redbubble products changes a lot
Teespring Pros
Teespring has a relatively unlimited range of products
You can promote your designs on social media and easily get noticed
The backend is pretty easy to understand
They offer live chat and excellent customer support
You can integrate with other eCommerce platforms
Teespring has several printing options available to customers
Teespring Cons
Teespring marketing is manual. You are to do all the work by yourself
You need to sell a minimum number of products before it goes to print
Redbubble vs Teespring – Which Is better?
There you have it – Redbubble vs Teespring.
Whether you are using Redbubble or Teespring, both tools will help you easily create and sell custom products, but if it comes down to a single choice of Teespring vs Redbubble, then Teespring takes the crown because it offers more flexibility than Redbubble does.
Moreover, if you are on a shoe-string budget and want to build a small print on demand business, then Teespring is your go-to platform.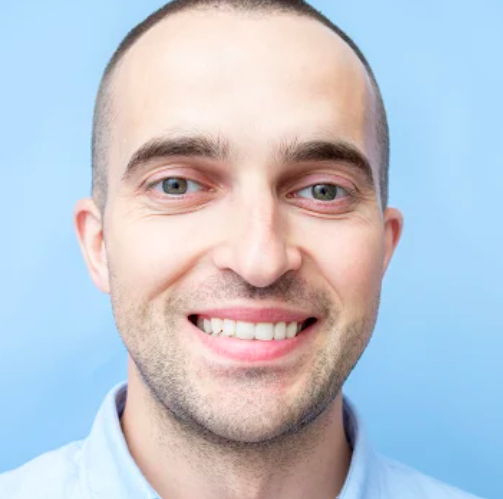 Author: Brian Erwin
I am Brian. I started my first e-commerce company in college designing and selling t-shirts for my campus bar crawl using Print-On-Demand. Having successfully established multiple 6 & 7 figure e-commerce businesses (in women's fashion and hiking gear), I think I can share a tip or 2 to help you get succeed.